A muscle car, Allman Brothers song blaring on the radio, rolled up next to a pretty female hitchhiker.
"Where you headed?" asked the male driver.
The hitchhiker needed a ride to Carnegie, Oklahoma.
"If you want to go to Carnegie, I'll take you there. Jump in."
What happened next — a meet-the-Deer Lady moment — probably startled those who saw it occur in the fifth episode ("Come And Get Your Love") of the shot-in-Oklahoma series "Reservation Dogs."
The Deer Lady was hinted at in the debut episode of the groundbreaking series, which features an all-Indigenous cast and creative team. Kaniehtiio Horn appeared as the Deer Lady in the episode mentioned above. Season one episodes are available for streaming via FX on Hulu.
The Deer Lady may have been new to some viewers, but the Deer Lady has been part of Native folklore for generations.
Raised-in-Oklahoma filmmaker Sterlin Harjo, who wrote the Deer Lady episode, said he and fellow "Reservation Dogs" co-creator Taika Waititi had the idea to bring the Deer Lady into the show.
"We just talked about the supernatural stuff that we grew up with and how we wanted to do that," Harjo said, indicating that he grew up with the Deer Lady story and Waititi, who is from New Zealand, grew up with a similar story "which was like goat man or something. So we just kind of combined our stories."
Harjo, asked what Deer Lady stories he has heard, said, "I mean, every Native community hears stories about the Deer Lady — most of them, anyway. And it's usually that a woman was hitchhiking and like an uncle or somebody picked them up and looked down and they had deer hooves. You always knew that if you weren't good, the Deer Lady would take you out."
In the "Reservation Dogs" episode, the Deer Lady shifted into vigilante mode and provided be-good-or-else motivation for one of the series regulars to become a tribal officer.
A version of the Deer Lady appeared on television prior to "Reservation Dogs." Showtime launched the horror anthology series "Masters of Horror" in 2005. The series gave established creature feature filmmakers opportunities to take turns crafting scary tales. The seventh episode, directed by John Landis, was "Deer Woman." The stunning-but-lethal Deer Woman in the episode was played by Brazilian actress and model Cinthia Moura.
Horn, the Deer Lady from "Reservation Dogs," is an Indigenous actress from Canada.
"What is the Deer Lady?" Horn asked Harjo before auditioning.
Harjo shared Deer Lady intel with her. Similar stories were circulated where Horn was raised, but the creature was called the Hoof Lady.
"I'm like, I know exactly what this is," she recalled during a recent phone interview. "I didn't have to do a lot of research or anything. I was like, OK, I got this."
And Horn did "get" it. Ask anyone who saw the episode.
"She's great," Harjo said. "She's a buddy of mine from years ago and she's also a great actor, so it was easy to cast that role."
Asked about Hoof Lady stories from her region, Horn said many of the stories were deterrents to keep men from getting drunk and cheating on their wives.
"It's usually a story of this guy and this woman and then they'd go into a barn or behind a building or something like that, and they're kissing," she said. "And then he moves his hand down or looks down and he sees that she's got hooves under her skirt."
Seeing is believing
Choogie Kingfisher, Cultural Coordinator with the United Keetoowah Band of Cherokee Indians, said he will go to his grave declaring this story is true:
He attended a powwow when he was a teen and, at one point, the lights flickered off. To keep the singing and dancing going, powwow attendees illuminated the area with automobile headlights. Kingfisher described it as one of those magical nights, but the magical night took a supernatural turn.
He said a gorgeous woman with long black hair had been keeping to herself at the powwow. After the lights went out, she began dancing.
"She was twirling around and that skirt came up a little bit and I saw deer legs," Kingfisher said. "And it freaked me out. To this day, I'll put my hand on a Bible and (swear it happened). I know what I saw."
The woman bailed out, presumably because she didn't want to be discovered, and ran behind a nearby school. Kingfisher did not follow. He knew better because he had heard Deer Lady stories.
Kingfisher said another gentleman followed the Deer Lady into a wooded area. That person told Kingfisher he watched her join "little people" (also characters from Indigenous folklore) in a stomp dance.
"I've been very blessed to see a lot of things," said Kingfisher, honored as a Cherokee national treasure in 2019 for his storytelling skills.
"As a storyteller, it's very humbling because a lot of the things that I tell stories about, I've actually seen. You talk about shape-shifters. You talk about Deer Lady. We talk about Bigfoot. We talk about all these things. We talk about shadow people. I have seen these things. ... Whenever people hear myths and legends, that's kind of what I go under, is that banner right there. But when I tell the stories, man, they are true to me. They are true to heart. To me, it's an amazing thing. If people could see the things that I have seen, the stories would just be in a whole new class of understanding."
Kingfisher said there are Deer Lady stories, little people stories and giant stories among tribes all across North America.
"That's what ties us together," he said. "That's what makes us family. That's the amazing thing about it is it transcends tribal lines."
According to native-languages.org, the Deer Lady (or Deer Woman) is a deer spirit associated with fertility and love: "Although Deer Woman was usually considered a benign spirit who might help women conceive children, some stories portray her as a more dangerous being who might seduce men, especially adulterous or promiscuous men, and either lead them to their deaths or leave them to pine away from lovesickness. Among contemporary Native American people of Oklahoma, Deer Woman often plays a 'bogeyman' sort of role, said to trample incautious people to death, especially girl-crazy young men or disobedient children."
Nelson Harjo, a cultural expert with the Muscogee Nation who is unrelated to Sterlin Harjo, indicated during an interview that the Deer Lady is a creature to avoid. He has been told if you see the Deer Lady or a woman running alongside your vehicle, don't look at her face because she will end up killing you.
During a phone interview, Nelson Harjo shared a Deer Man story from another tribe and provided details of a little people encounter. He and Kingfisher have something in common: They think it's good that "Reservation Dogs" introduced Deer Lady lore to television viewers. It's beneficial that people are educated about Indigenous beliefs.
"It gives them a look at who we are because we're still here," Kingfisher said. "And that's the one thing I try to get across to people is that they need to stop looking at us as 'history book Indians.' Everything that you hear about us is in a past tense version — they were this, they were that. We're still here, you know? And so by giving them a glimpse of who we are and what we believe, they're going to understand that."
Talking about lore like the little people is taboo in some tribes, according to Kingfisher, but he said he has gone to elders and asked permission to be a storyteller on certain subjects. The stories he and Nelson Harjo heard when they were kids need to survive, Indigenous urbanization or not.
"I want people to get interested and start opening up that dialogue because we have lost that in our homes," Kingfisher said. "Computers and sports and television have taken its place, so we have lost that dialogue and I want parents and grandparents to open that back up."
Nelson Harjo tossed this out as something to chew on in regard to characters in Native lore: Can "we" really have such a big imagination that all this stuff was just dreamed up? Maybe there's too much there to be fiction.
Asked a follow-up question, he said your imagination is small if you stay at home, but once you get out in the world and see everything around you, you're allowed to imagine broader and bigger and maybe even a bit more specific depending on what influenced your mind.
"But, outside of that, how do we imagine something like that?" he said. "How do we imagine a creature? How do we imagine the little people if we have never seen them? And we don't think of that."
Coming to life
Horn said it was an honor to bring the Deer Lady to life in "Reservation Dogs."
"What was really cool about getting this position and getting this role was, in my career, in the past 16 years, I've played vampires, witches, ghosts, poltergeists. I've played it all — all of those supernatural characters," she said.
"This was the first time — and I only kind of realized it later on, like after shooting, after the episode even kind of came out, after I saw the reaction from everybody — that I got to play a supernatural character that is an Indigenous supernatural character. And it came so naturally that it all just felt so right. The pieces all sort of fell together."
A specific response to the Deer Lady episode got Horn in the feels. After the episode aired, Horn said a photo ("it was so freaking cute") was shared online of a girl in a Deer Lady Halloween costume.
"That made me tear up a little bit because it was this young, sweet Indigenous girl who wanted to dress up like a scary badass, and she chose my character," Horn said.
"It was down to the 'T' — she had the glasses, she had the perfect coat and she had these little hooves. I was like, wow, it just put a lot of things into perspective, I think, in how it was a small role to play on such an amazing show, but it left such an impact. And for a young girl like that to look up to me, to this character, and want to dress up as her, I was really blown away."
Horn said it made sense to have Deer Lady be a part of "Reservation Dogs." Because folklore and myths and supernatural characters are part of Indigenous culture, the character did not detract from the grounded-ness and realism of the show.
Horn, asked what she wanted to bring to the table as Deer Lady, said, "I really wanted her to be somebody that you would let into your car — enticing and charming and sexy, but still with that edge, right? But in terms of costume-wise and stuff like that, I really wanted to have those sunglasses, those like transition glasses that every auntie had. That was one of those things I wanted to include in her wardrobe. I wanted that part down the middle of my hair with that kind of late '70s, early '80s double wave. I kind of just wanted to be like that badass auntie. Sterlin had sent me pictures of his mother and father from back in the day and he said 'That's kind of what I'm envisioning.' I was like, OK. That gave me a foundation to build off of."
Horn appreciates being included in a project like "Reservation Dogs," period.
"If I didn't get to be a part of this, I would have been very, very jealous," she said. "But, like I said, the pieces just fell in the right place and it just seems like Deer Lady was the perfect part for me to come on and play. I made my mark and then I got out of there."
Will the Deer Lady return?
"I mean, she might be around the corner," Horn said. "You just never know. You gotta be good, remember?"
---
Watch Now: See and Be Scene: Episode 32
50 things we're loving about Tulsa this year: Go check one (or several) out
Hummingbird Fine Craft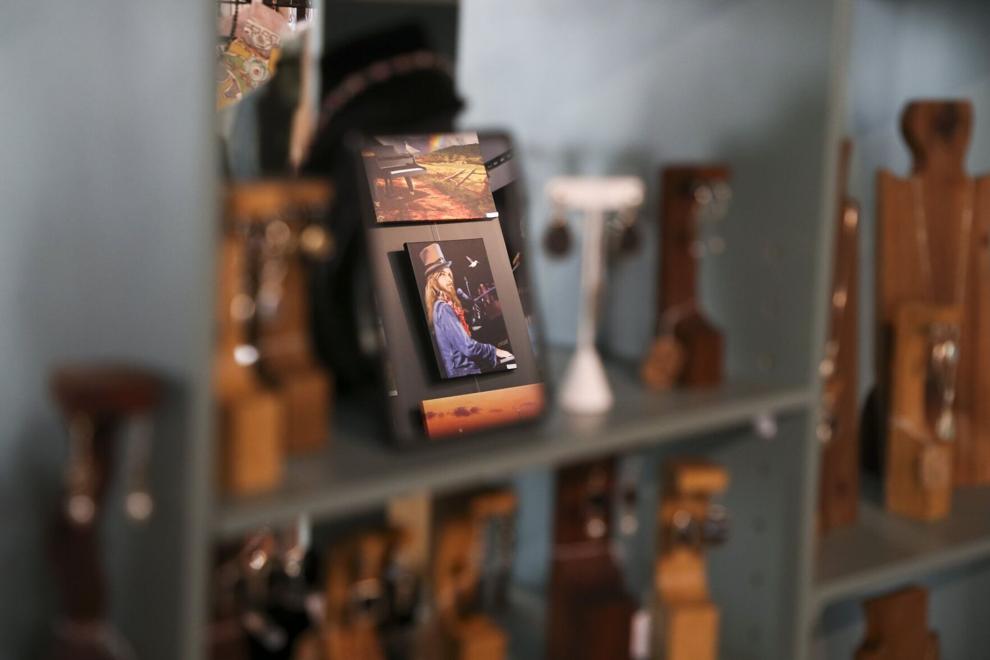 American Inheritance Confectionery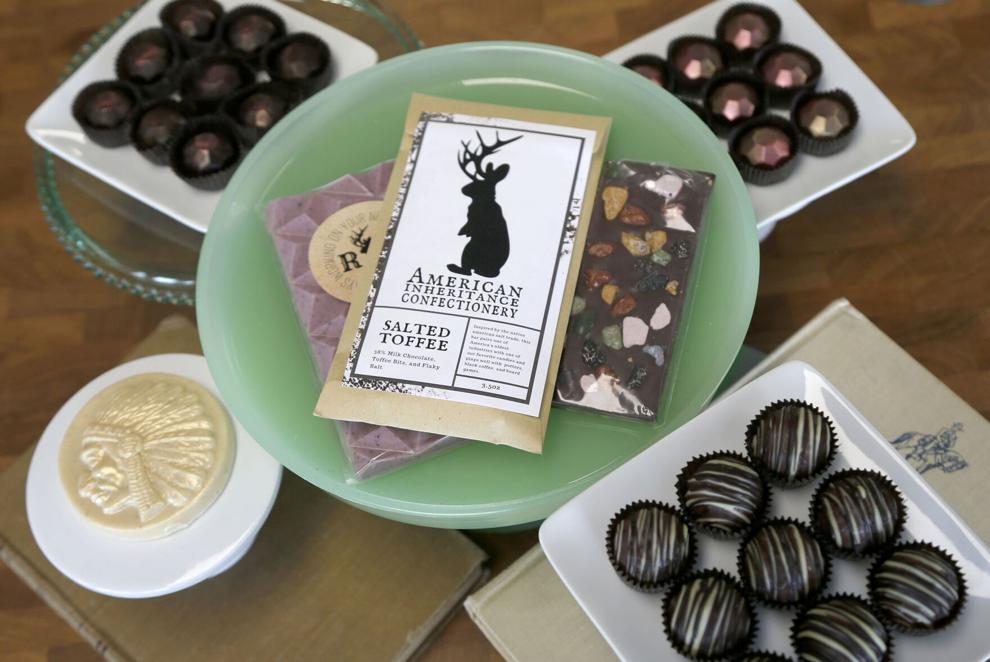 La Tertulia
Poppi's Urban Spa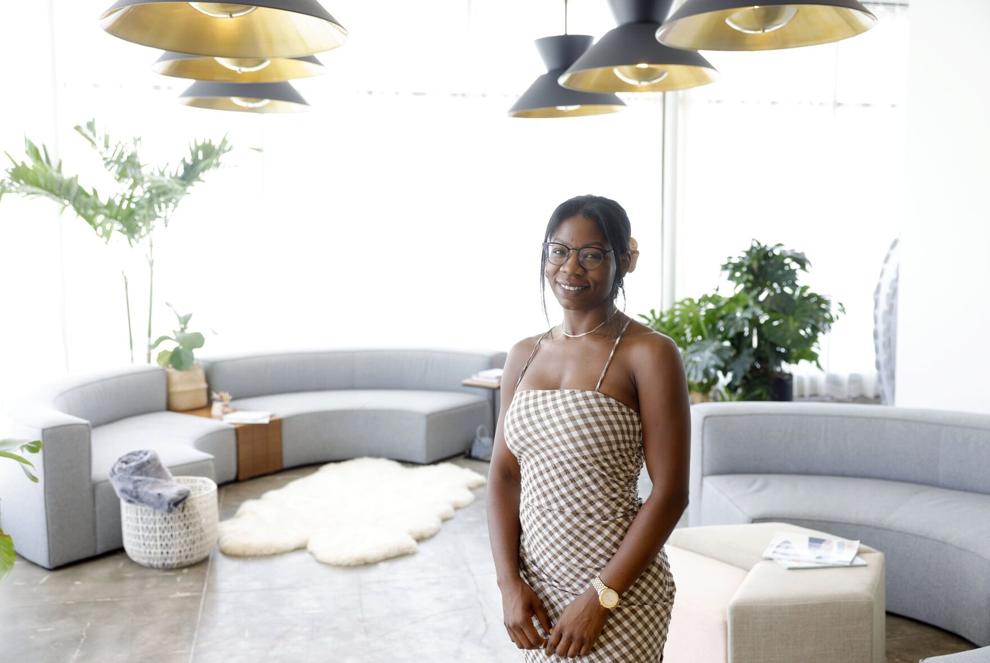 Patio 201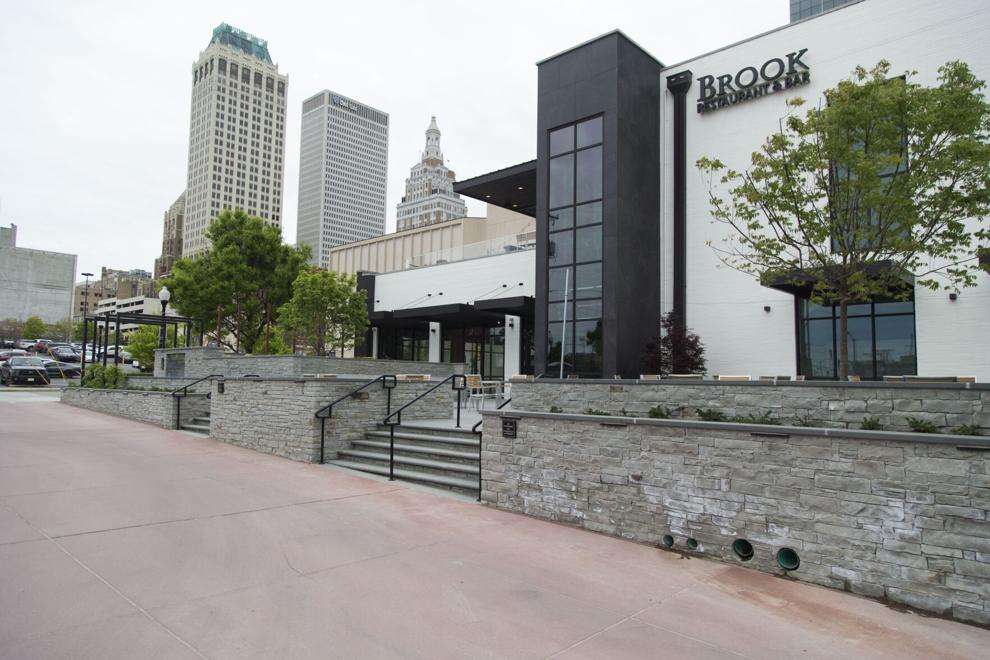 Restaurant Basque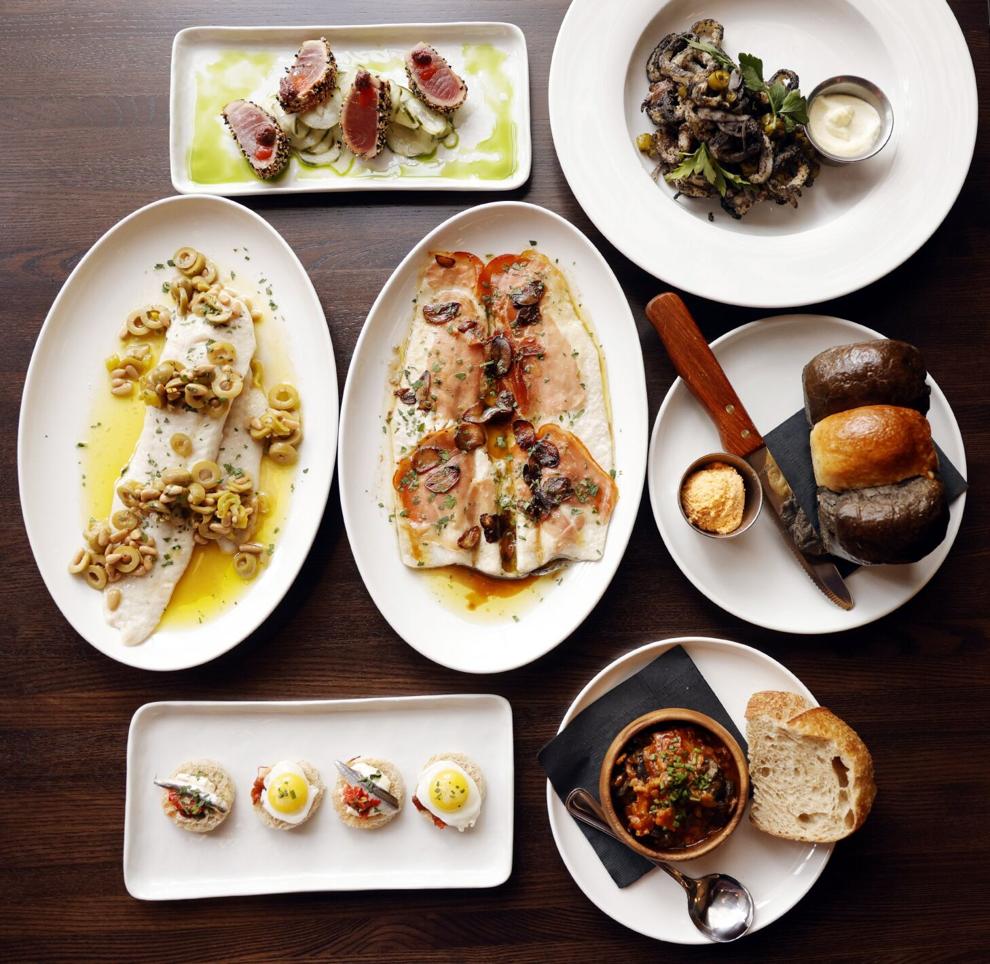 Queenie's Plus
Gambill's Pastaria & Grocery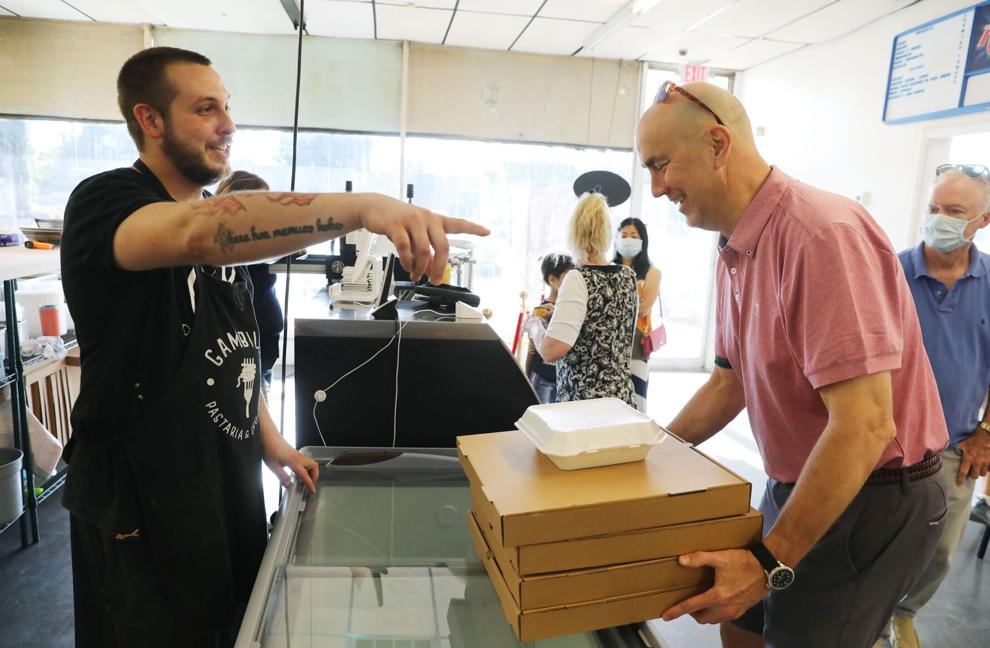 Zoo's tiger cub
Zoe Cakes Unlimited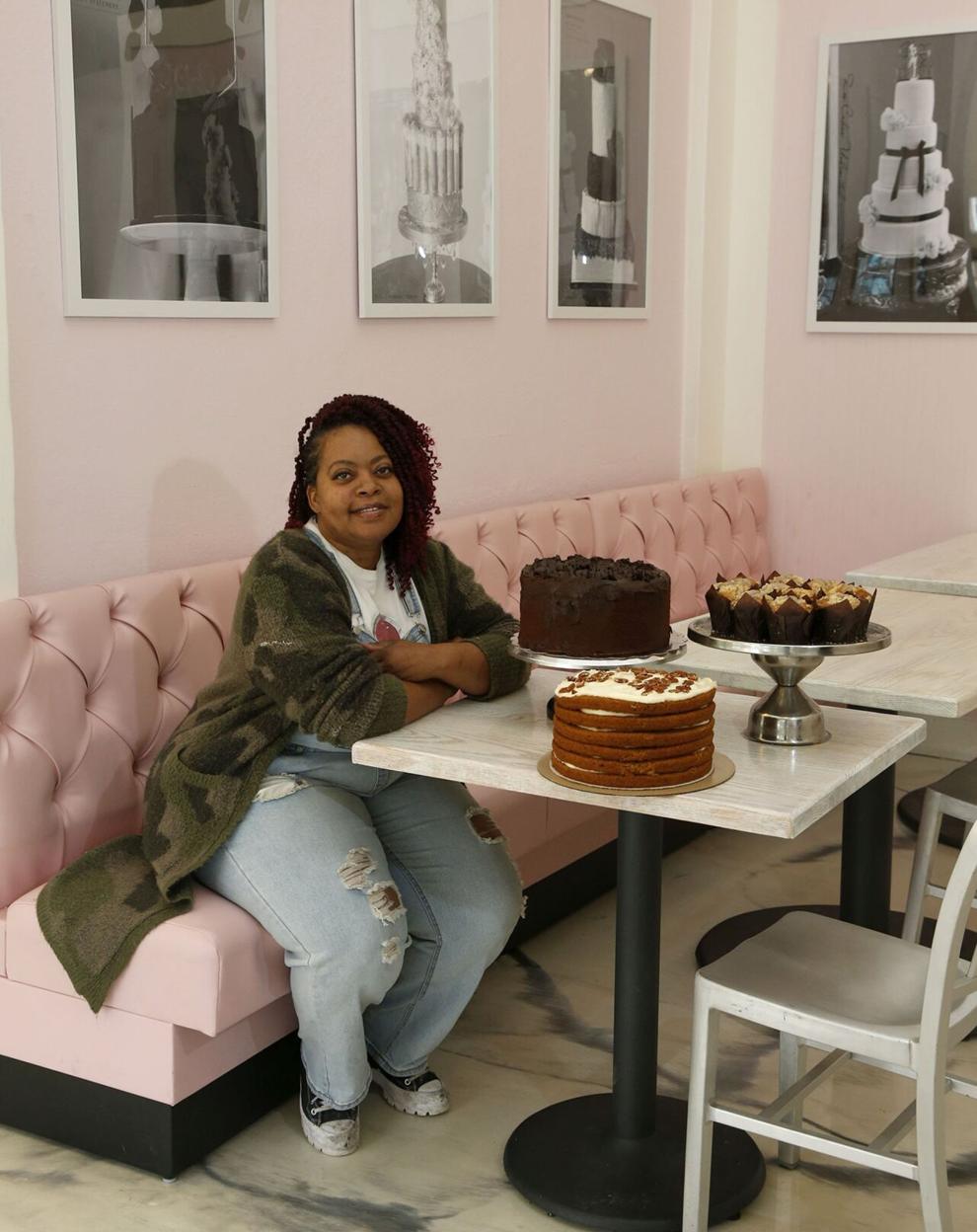 Polo Grill Lounge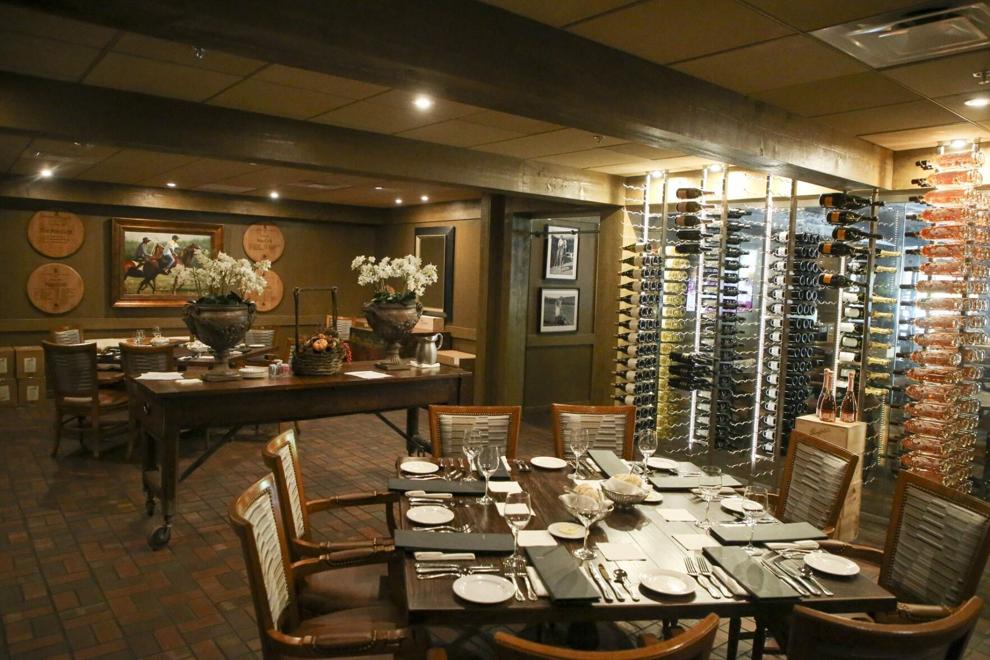 Friday night lights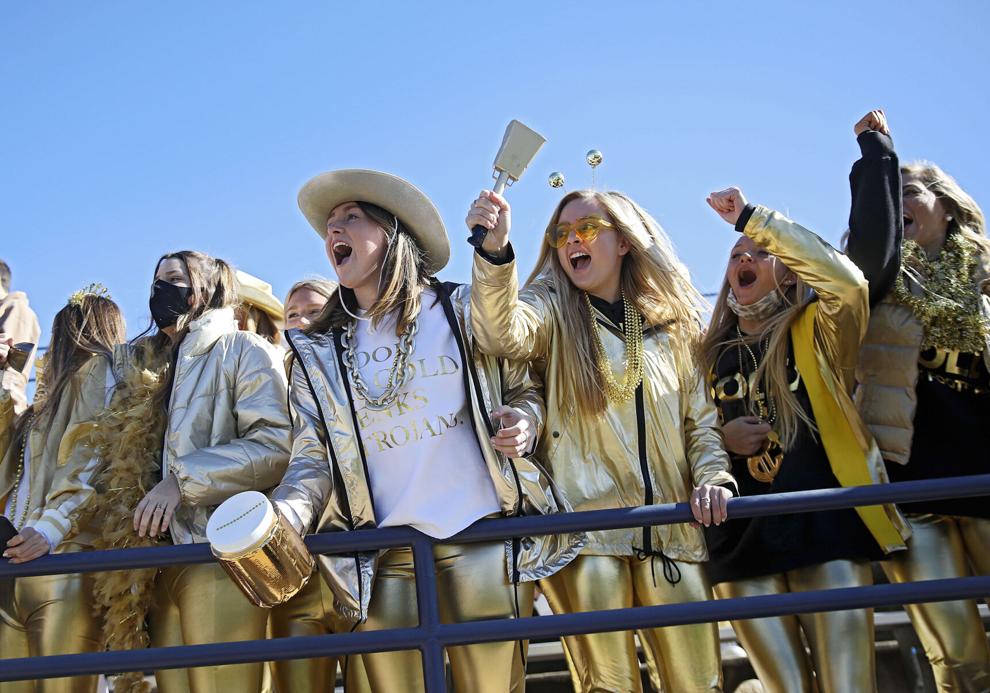 Cherry Street Kitchen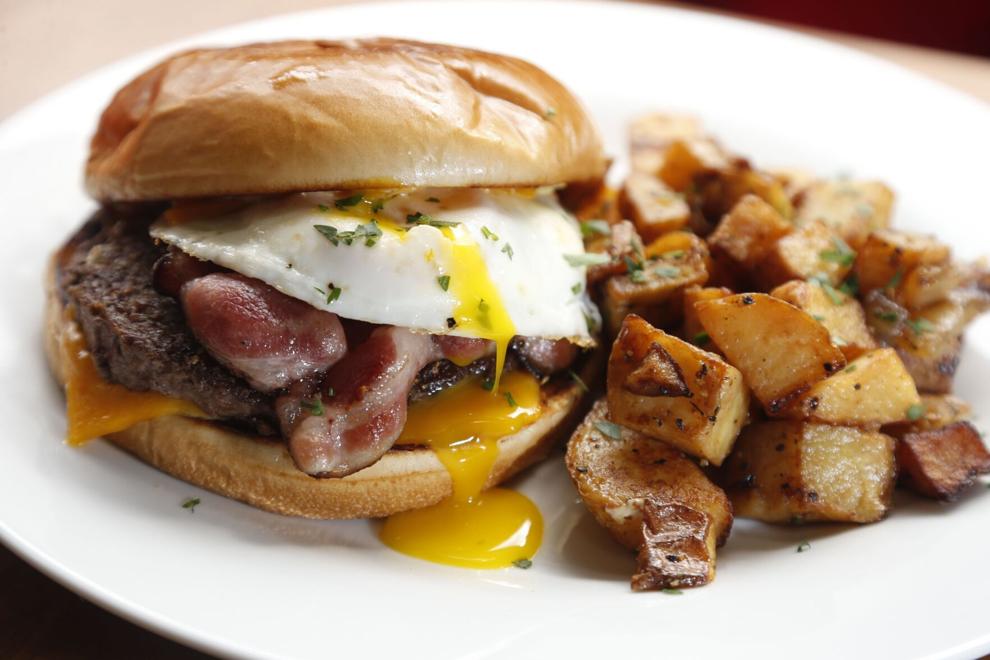 Felizsta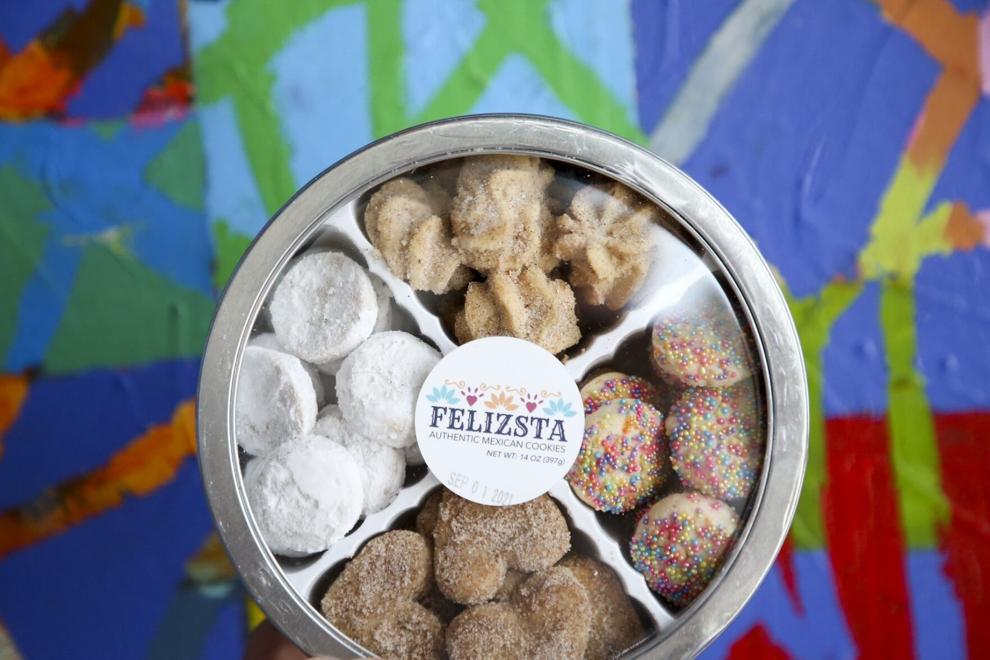 Reeder's Convenience Store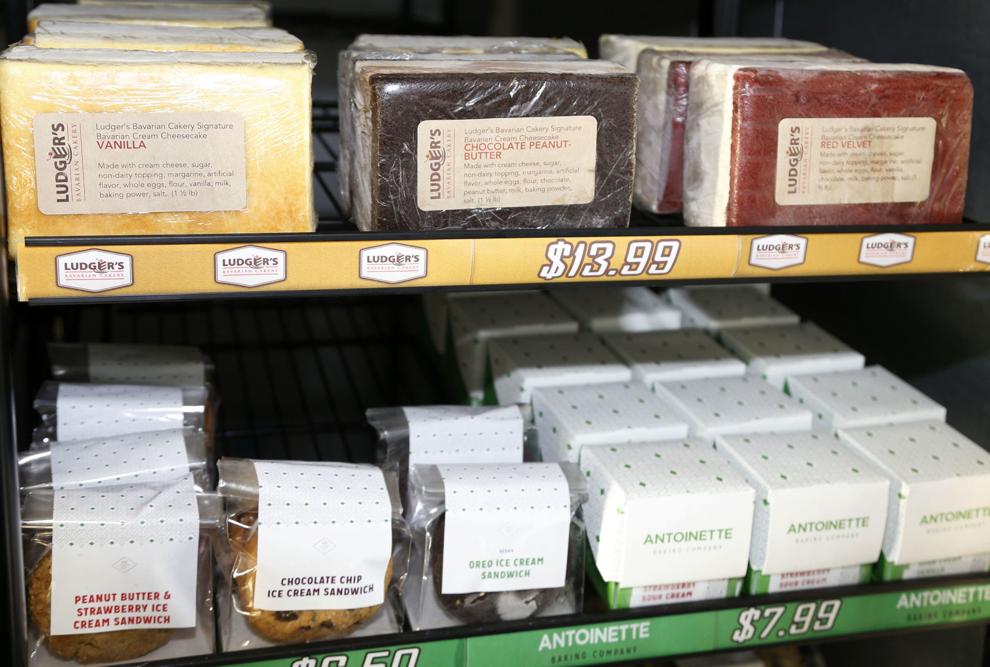 Cheese shops: Veldy's, Meat and Cheese Show and Charcuteray
Dunkin' Tulsa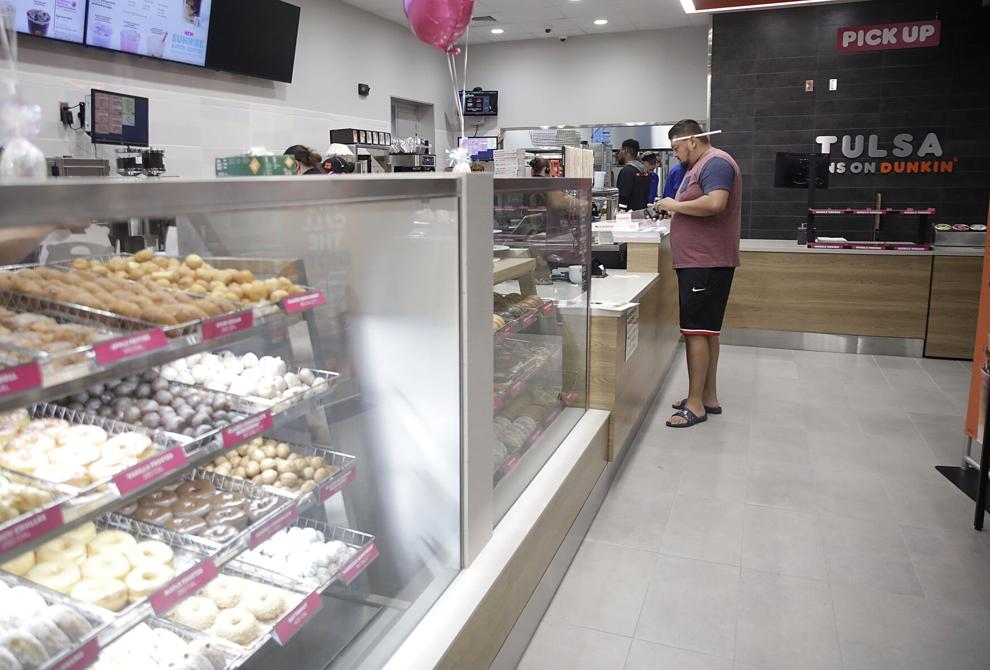 Reservation Dogs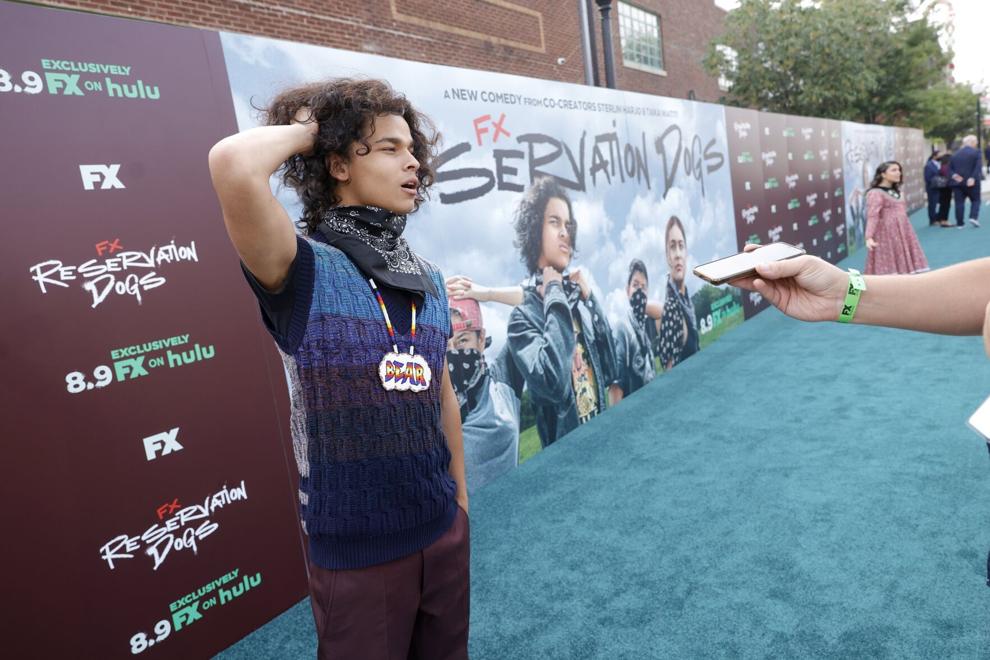 Circle Cinema
In The Raw VU
"This is an Adventure: Accidentally Wes Anderson" at Philbrook Museum
Gas Petal Flower Truck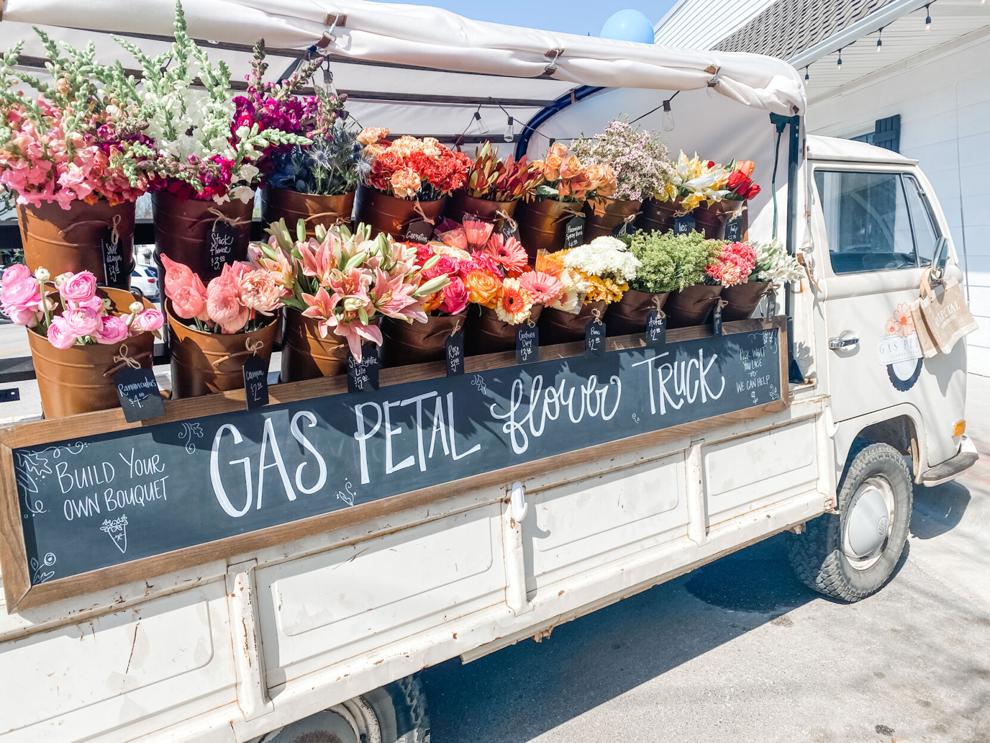 Mecca Coffee Co.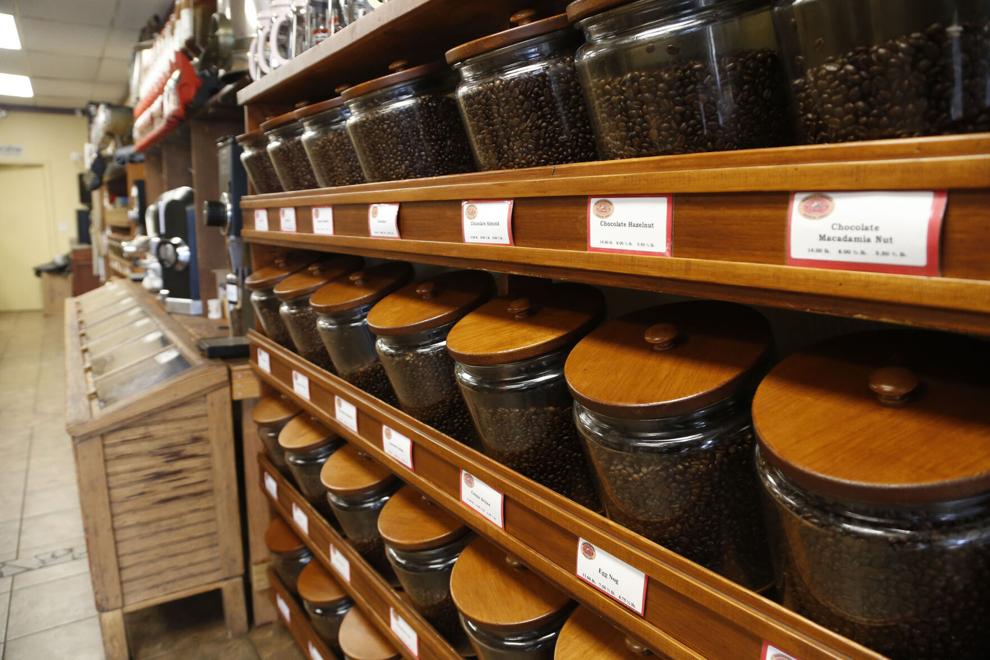 Greenwood Rising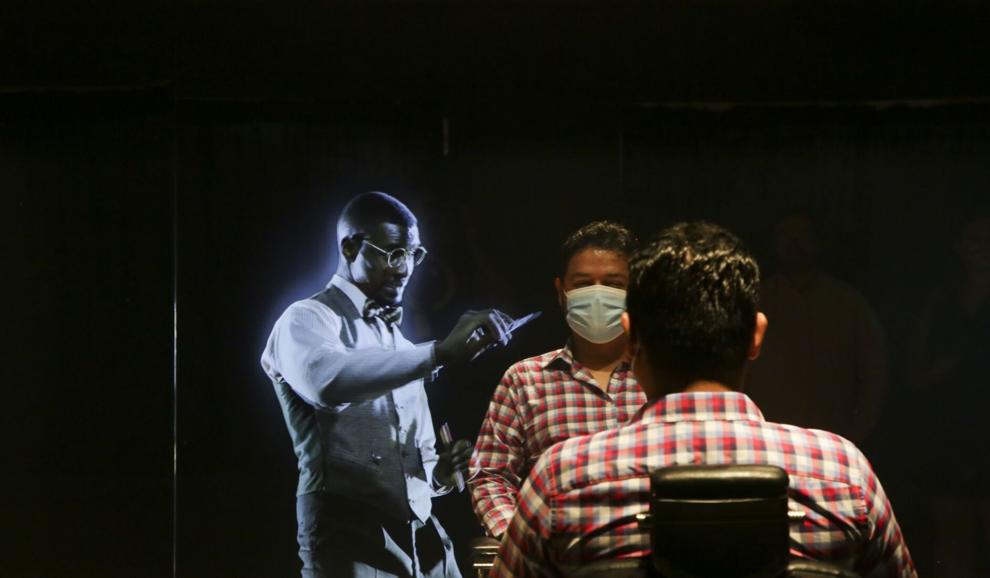 Birria tacos
'Come From Away' at the PAC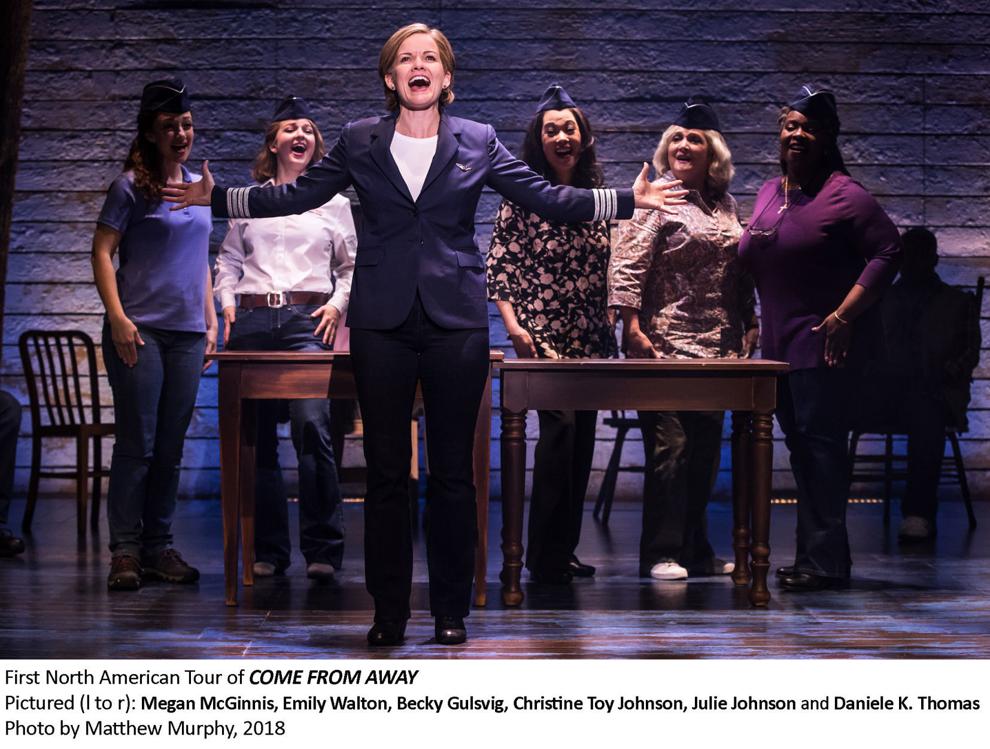 Helmerich Park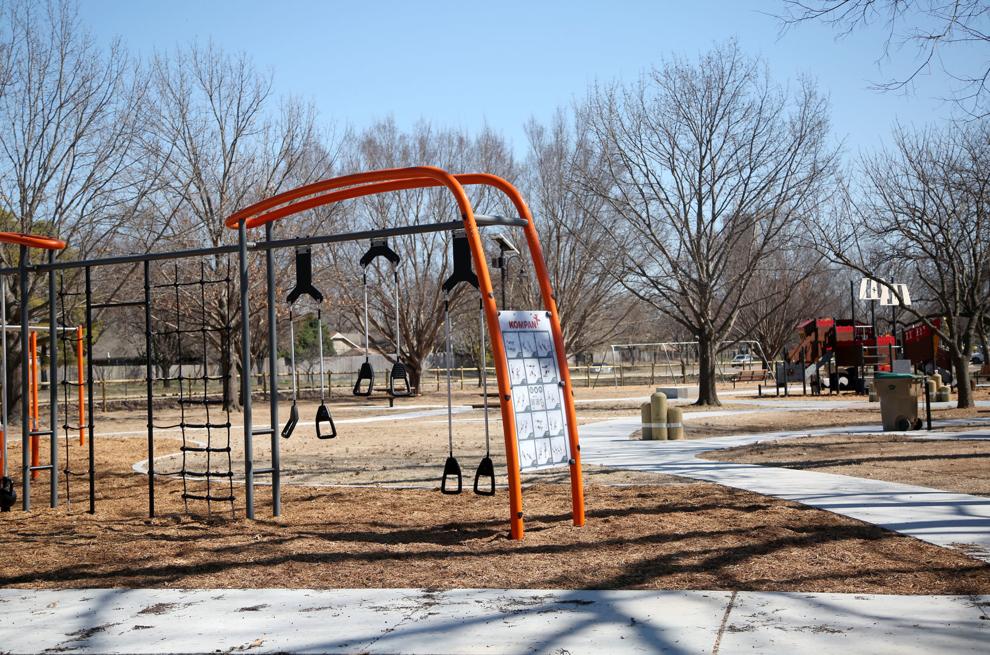 Southern Hills Country Club
FarmBar
Tulsa Ballet's "The Nutcracker"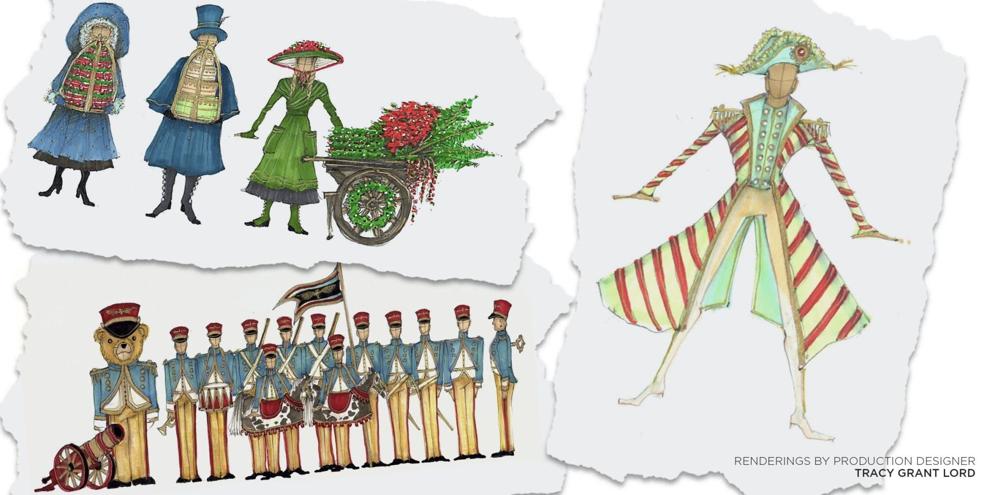 Keystone Ancient Forest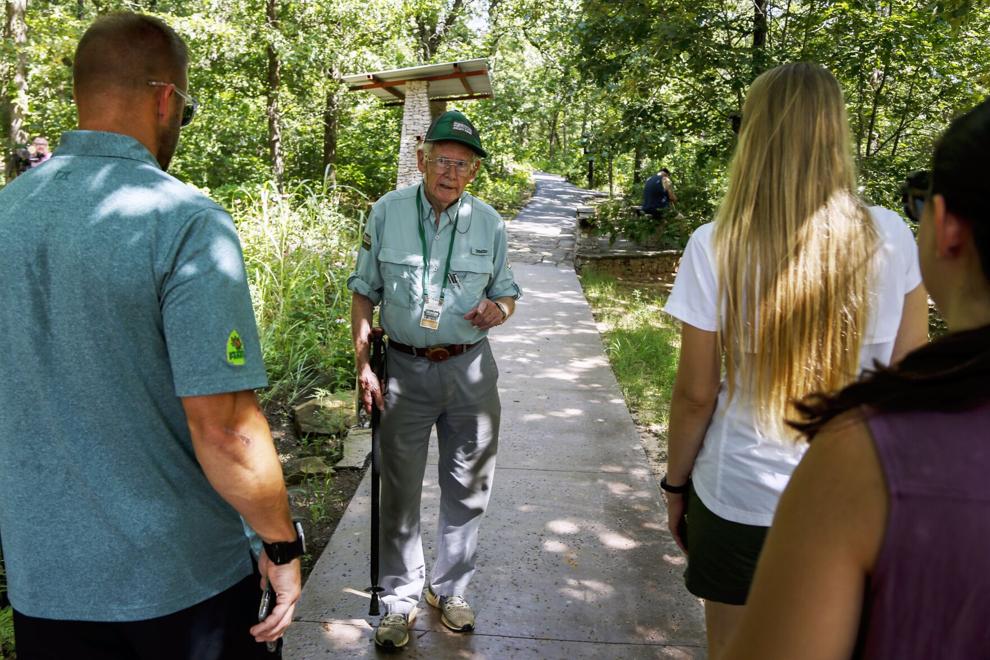 Tulsa Hills Shopping Center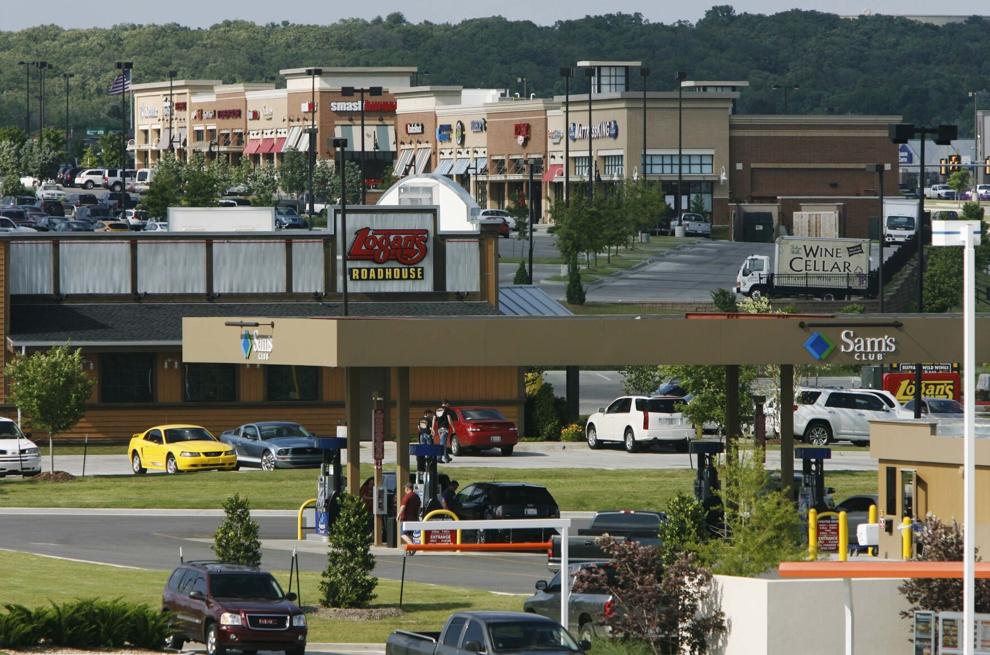 'Puccini and Verdi Play Ball'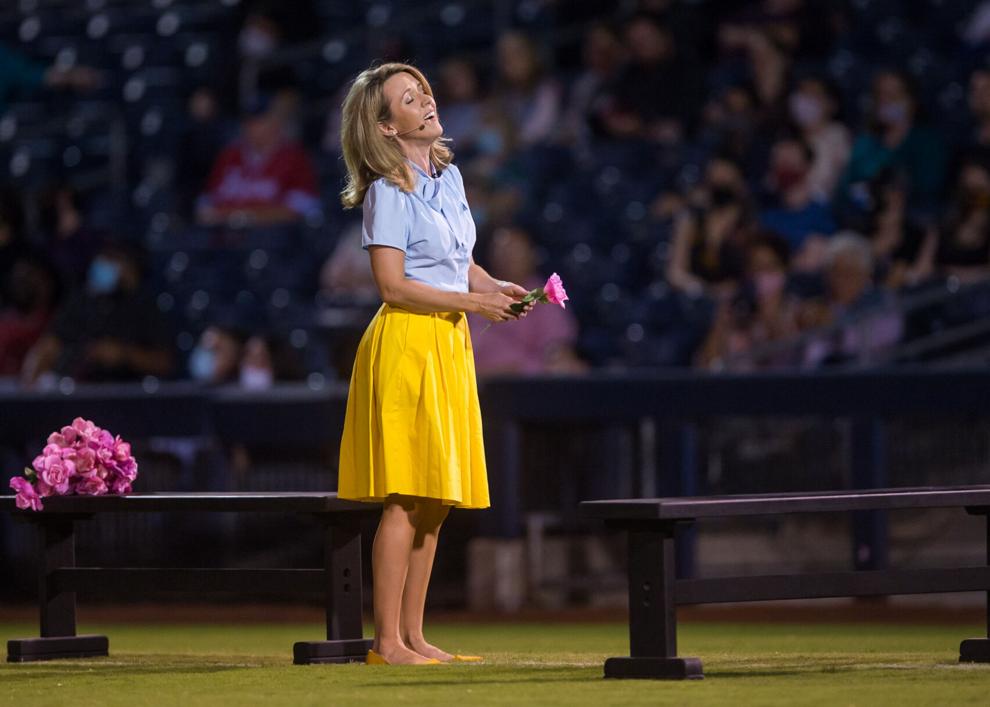 Black Wall Street Liquid Lounge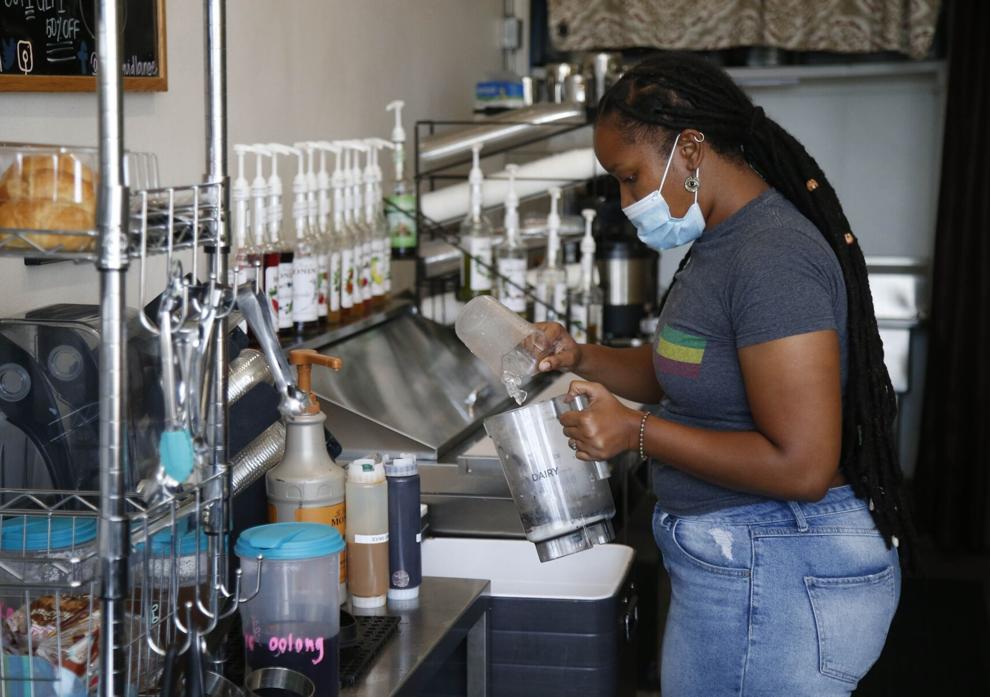 Tulsa Symphony's 'Triumph'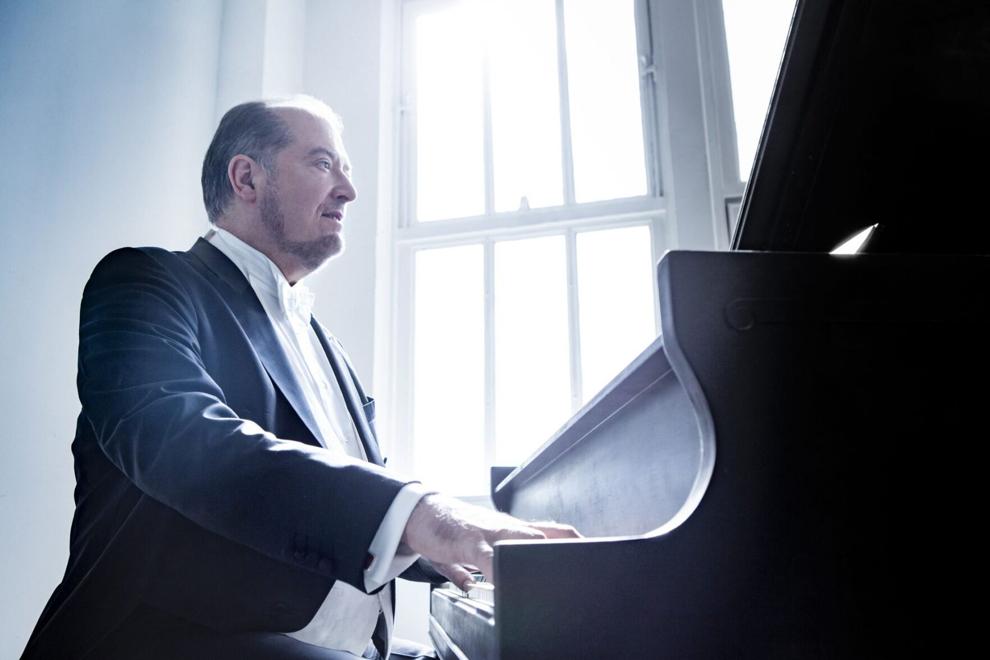 Meadow Gold District
Farrell Bread and Bakery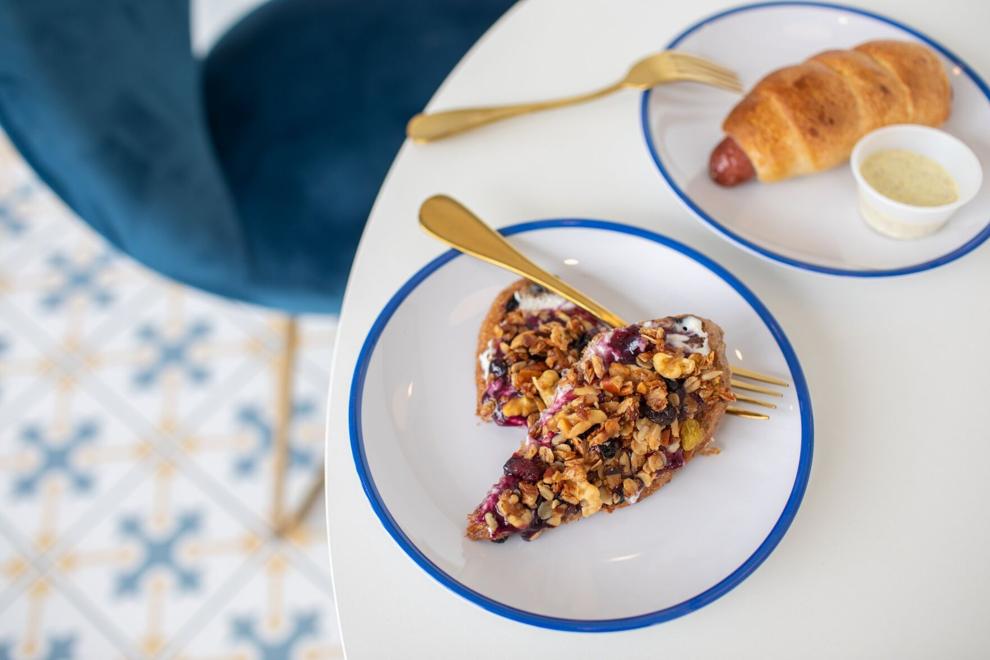 Church Studio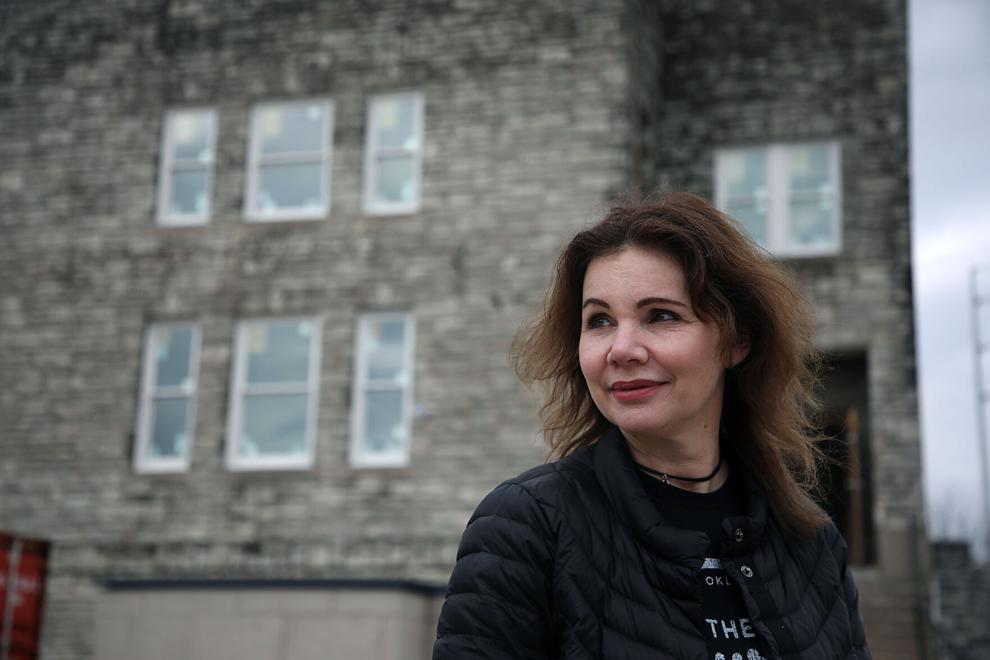 Okie Girl Fudge
Crumbl Cookies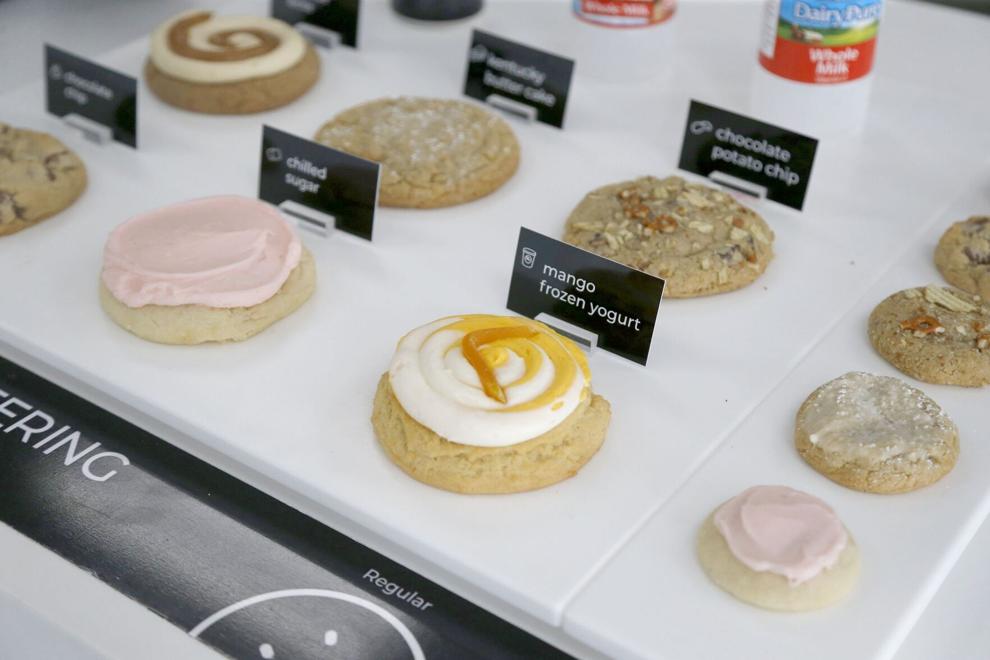 Herman and Kate Kaiser YMCA
The Yard
Oasis Fresh Market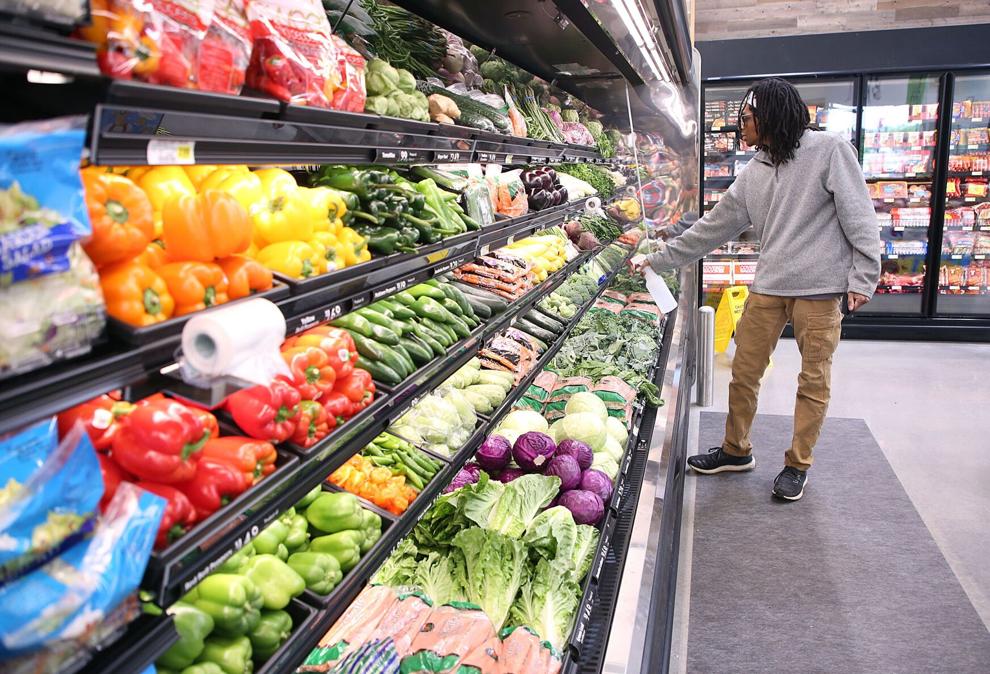 Mac's BBQ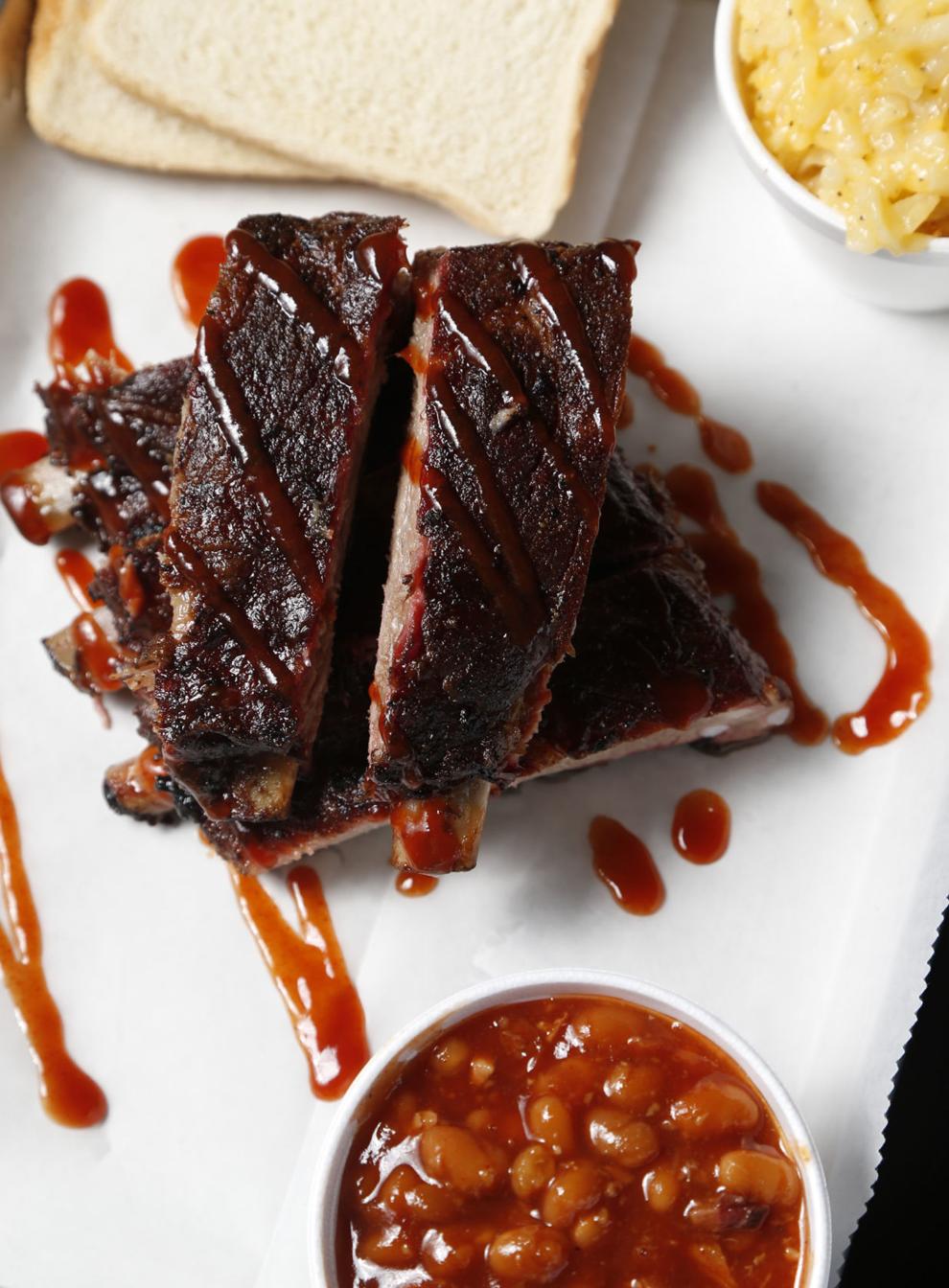 The Collaborative Coffee and Wine Bar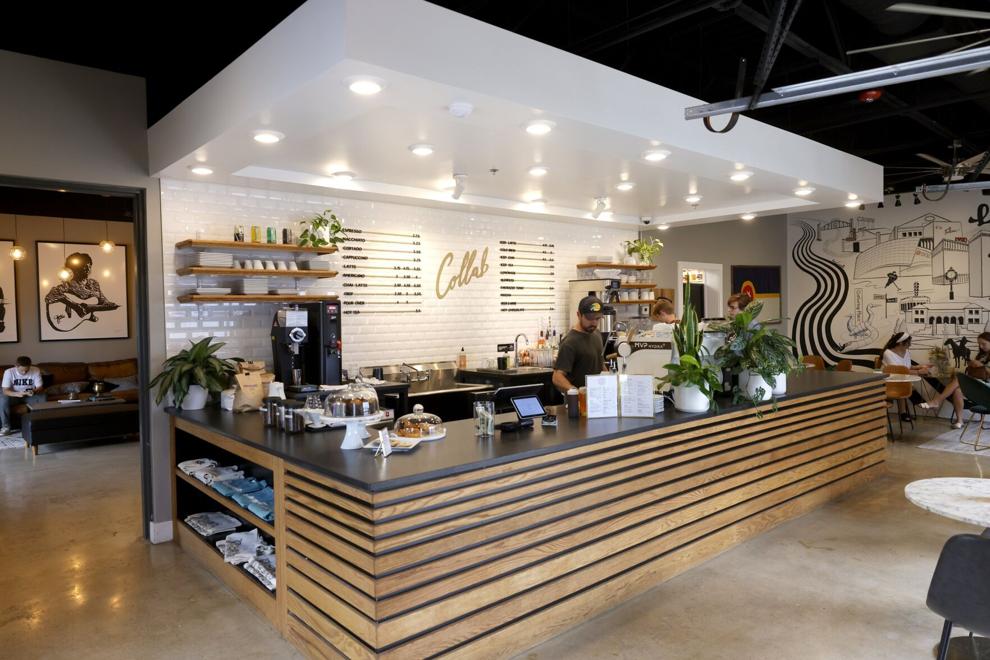 Adventure Avenue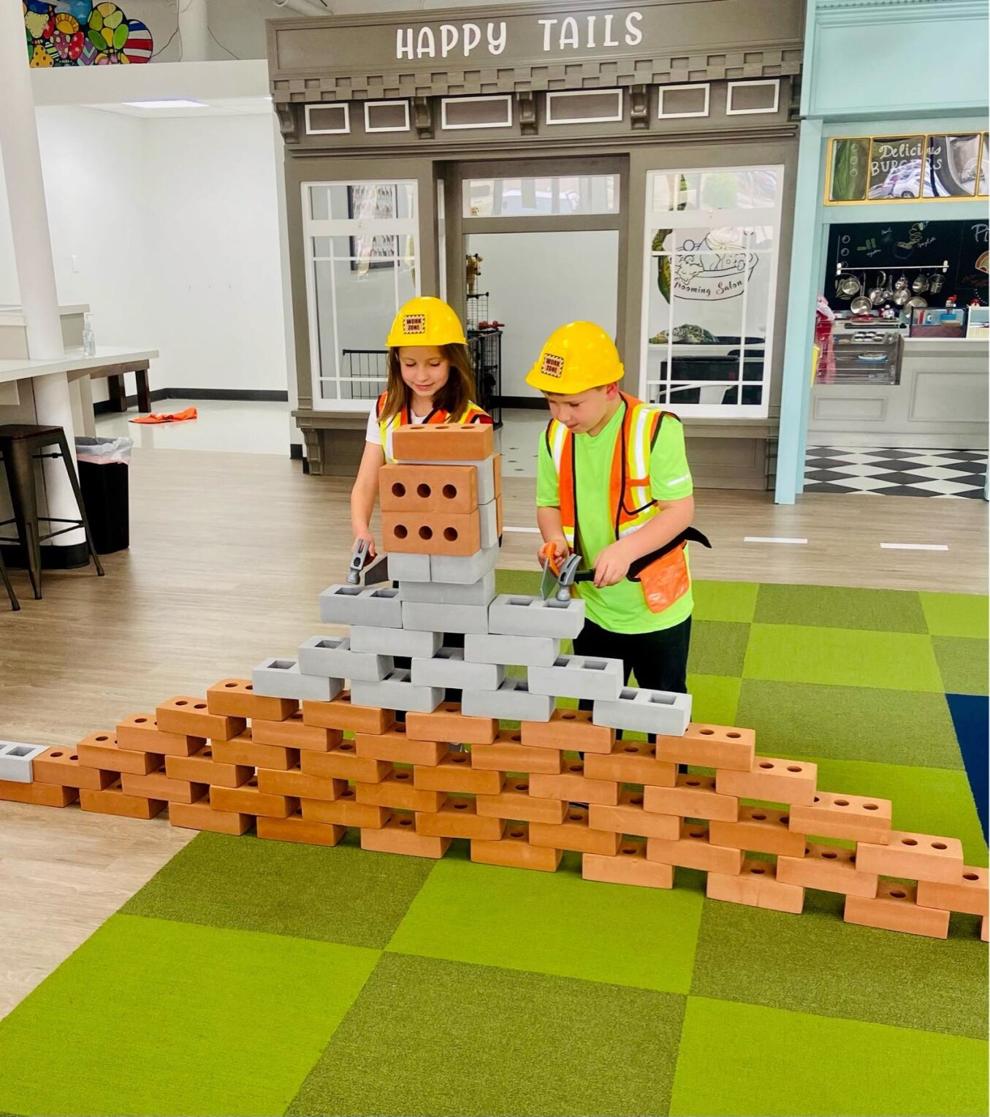 Redbud District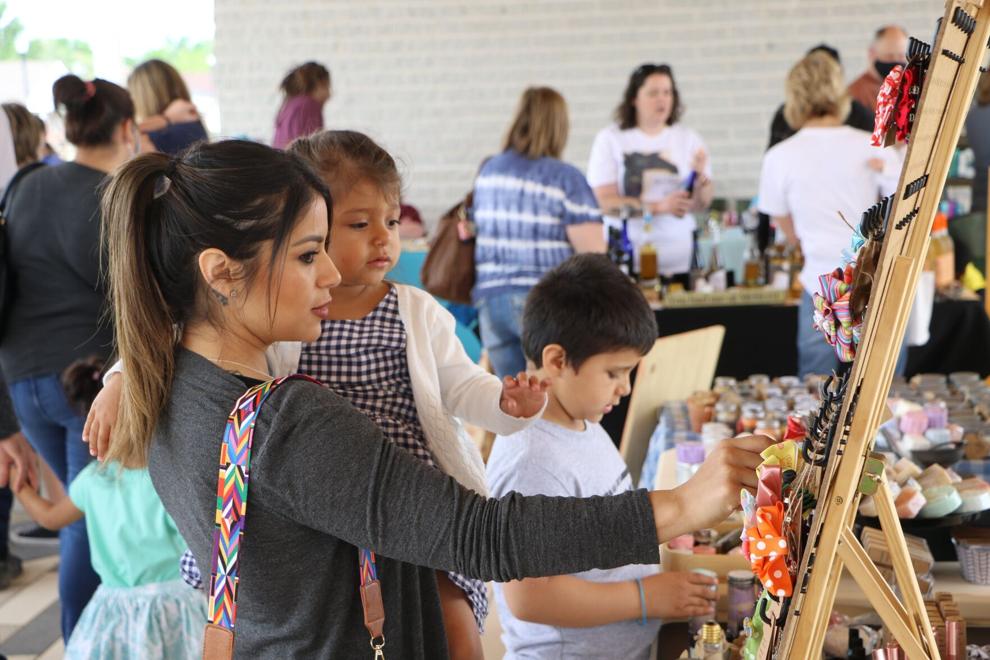 Gardner's Used Books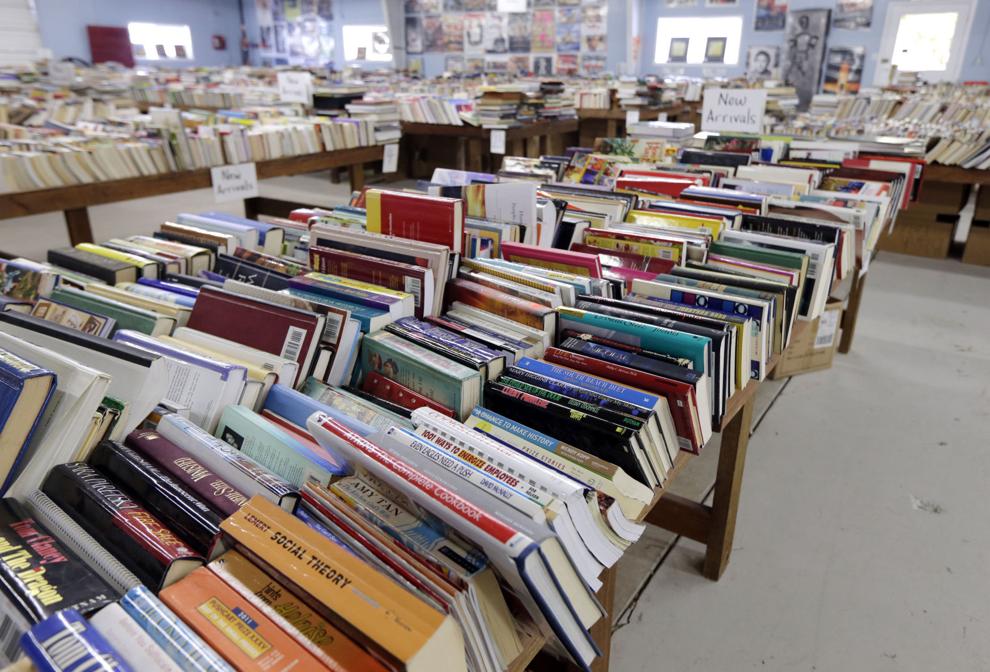 Arkansas River trail extension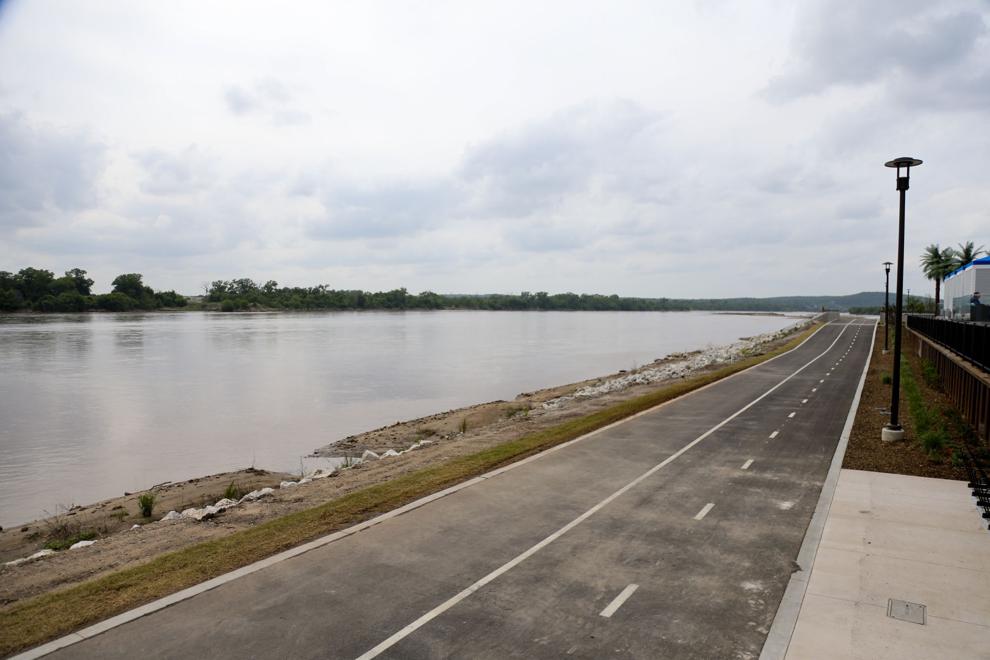 Last chance offer: $1 for six months