OKLAHOMA CITY - In a handwritten letter for a pardon, Joe Exotic is asking President Donald Trump to grant him a miracle.
The former big cat breeder is serving a 22-year prison sentence for twice trying to have his chief critic, Carole Baskin, murdered and other crimes. He has become famous worldwide because of the popularity of "Tiger King: Murder, Mayhem and Madness," the Netflix documentary series about his life, zoo in Wynnewood and feud with Baskin.
He begs Trump in the letter to listen to the millions "who see the truth" and grant him a miracle — a pardon — so he can return to helping sick children and the homeless.
"Allow me to make you proud, to make America proud, to make the world proud. Be my hero please," he wrote.
From May 20: Team Tiger King bus in DC seeking pardon from President Trump for star Joe Exotic
Featured gallery: People are going crazy over the Netflix series Tiger King. Check out some of the social reaction
Reality star Kim Kardashian West

Actress and singer Elizabeth Gillies

Comedian Michelle Wolf

Author Jon Acuff
Screenwriter and columnist Sophia Benoit

Actor Zach Braff

Writer J.P. Brammer

Brammer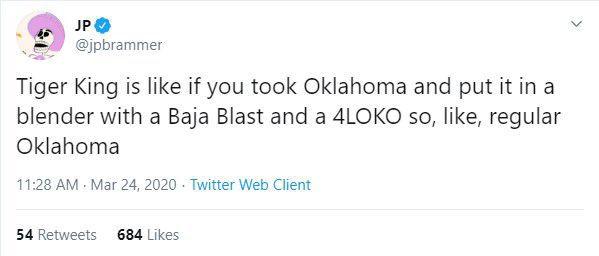 College football coach Mike Leach

Actor/NFL Network host Kyle Brandt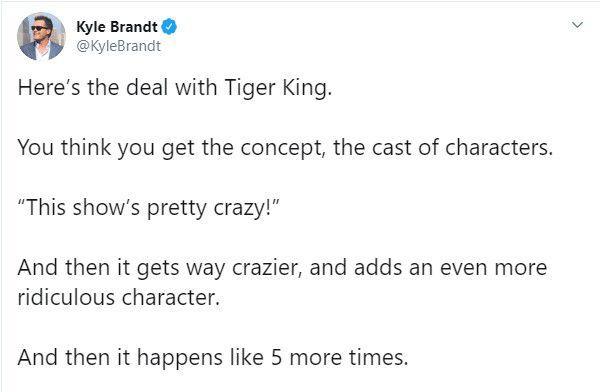 Actor Nicola Coughlan

YouTuber/actress/singer Gabbie Hanna

Singer/songwriter William Clark Green

Writer/comedian Ian Karmel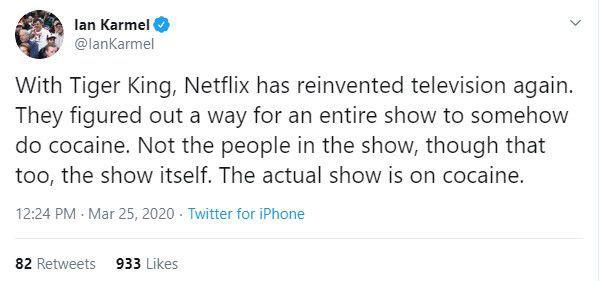 TV producer Andy Lassner

Makeup artist and YouTuber Manny MUA

ESPN personality Sarah Spain

Beats1 editorial producer Tom Thorogood

Sports writer/podcaster Jimmy Traina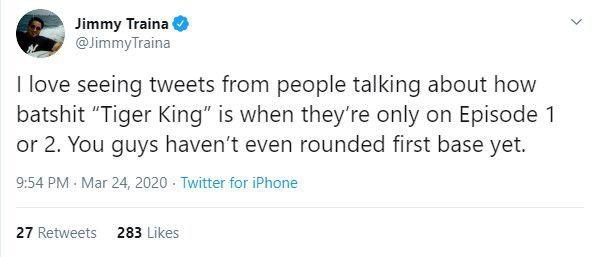 Podcaster/NBA Desktop host Jason Concepcion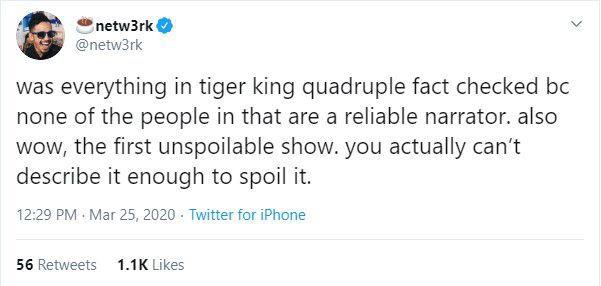 Bars, restaurants and entertainment venues are closed indefinitely because of the COVID-19 threat.
Find all of the links to coronavirus content in this Tulsa World Special report
Art needs an audience, regardless of the form it may take. A song, a dance, a play, a poem, a painting, a story — without that unique act of s…
It was 37 years ago, in March 1983, that "The Outsiders" opened in movie theaters nationwide, taking Tulsa author S.E. Hinton's creation from …
Get the latest Tulsa World Magazine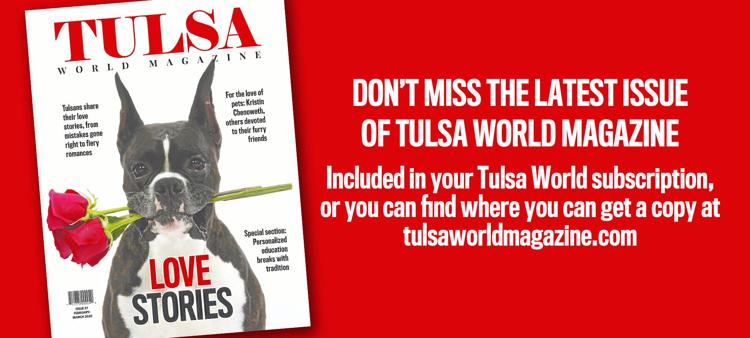 Stay tuned in
Get the latest information on hit TV shows and more with our weekly newsletter!