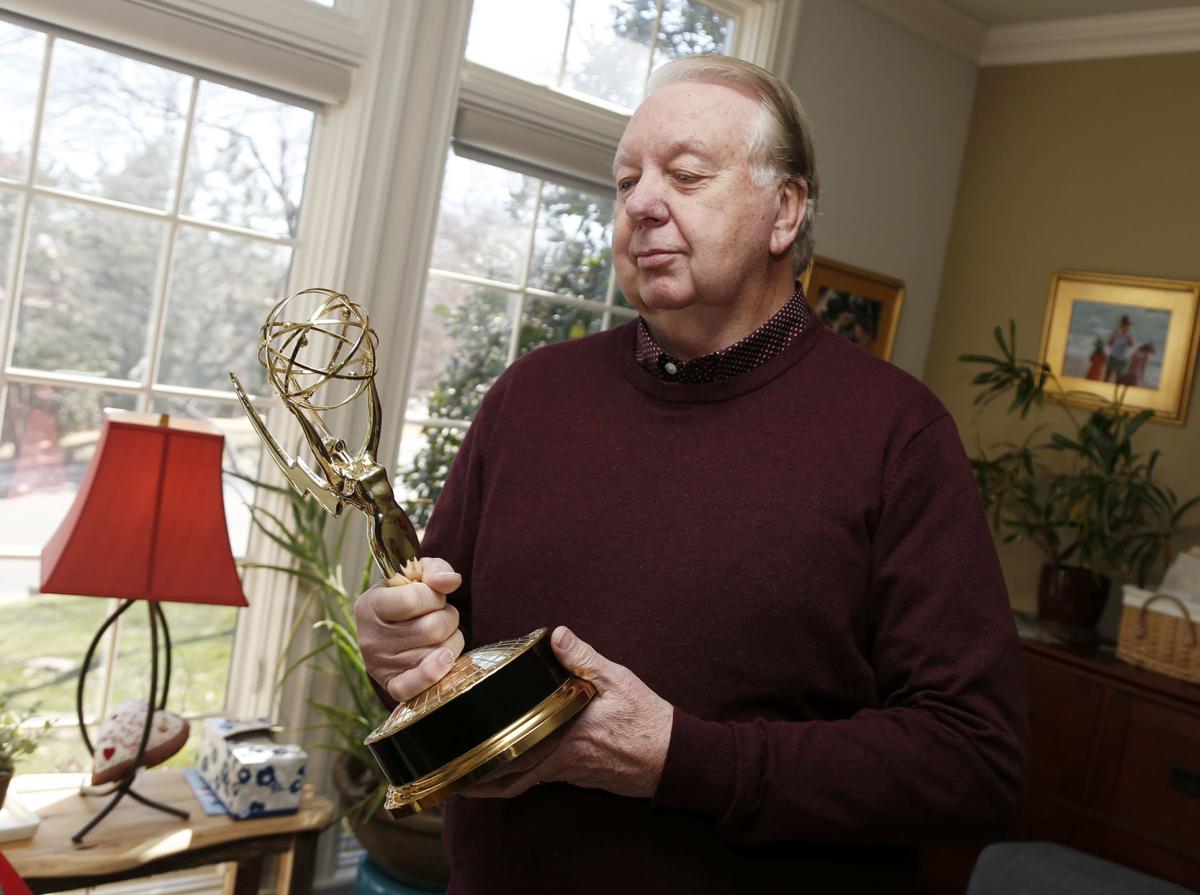 Paul W. Cooper, a Tulsa screenwriter whose underdog story included three Emmy wins, died Sept. 27. He was 74.
During a 2019 interview with the Tulsa World, Cooper said his screenwriting career began when he was watching television and a life-changing thought crossed his mind: This doesn't look so hard to me.
"So I went to my room and got a spiral notebook out and started writing," he said. "My first screenplay was terrible, but it didn't matter. What it did was it opened up a whole world to me."
Cooper jotted down amateur scripts on spiral notebooks and, as a pro, got a career boost from "The Waltons" creator Earl Hamner Jr.
Born and raised in Tulsa, Cooper was a Nathan Hale High School alum and a 1969 graduate of the University of Tulsa. He joined the Air Force during the Vietnam War and said he spent seven-day periods underground in what he called an "alert facility."
It was during one of those underground instances when Cooper watched an episode of the CBS series "Medical Center" and decided to try his hand at crafting a script.
"And I could not stop," he said, adding that he wrote — just for his own benefit — "scripts" for shows like "MacMillan & Wife," "Marcus Welby, M.D." and "The Waltons."
Cooper didn't know what a screenplay or a teleplay looked like. He had no books on the subject to consult, and it wasn't yet possible for him to search the internet.
"So I just winged it," he said. "And I found myself, with each script that I wrote, I was getting better. My dialogue was getting better. And after a year or longer, I decided, I think I really want to do this."
Armed with a list of agents from a Writers Guild packet, Cooper sent what he considered his best scripts to agents known to accept unsolicited material.
"They wouldn't even bother to read it," Cooper said. "All they had to do was look at it and just see that it was Amateurville."
Cooper's "break" came because the next-door neighbor of his first wife was Marion Hawkes, the inspiration for the TV character Mary Ellen Walton and the sister of the man who created "The Waltons."
Hawkes agreed to read a script Cooper wrote about the TV version of her family. She liked it and gave Cooper her brother's home phone number.
Cooper submitted two scripts to Hamner in hopes that they would be considered for use. Hamner, after reading them, called Cooper and said, "Paul, what are you doing in the Air Force?" Hamner suggested Cooper should be writing.
"I said, 'Mr. Hamner, I'll be out in 90 days,' " Cooper said. "So I got out and sold my house and went to Hollywood and he became my mentor."
Cooper's initial story pitch for "The Waltons" got shot down, but Hamner routed Cooper to "Little House on the Prairie." Cooper tweaked one of his scripts for "The Waltons" and Michael Landon bought it for "Little House on the Prairie." It began a relationship in which Cooper wrote multiple episodes of series ("Little House," "Father Murphy," "Highway to Heaven") executive produced by Landon.
Cooper's career took off after he made his first sale. He sold a script for "The Waltons." He wrote two episodes of "The Life and Times of Grizzly Adams" (including one told from a bear's perspective). His TV credits also include episodes of "Fantasy Island," "Hart to Hart" and "Murder She Wrote."
Cooper wrote after-school specials for ABC and CBS. The first of them earned him the first of five Emmy nominations. He won Emmys for three of them.
Cooper's only feature film was the critically acclaimed "Once Upon A Time When We Were Colored," based on a Pulitzer Prize-nominated book by Tulsan Clifton Taulbert. Cooper won a Writer's Guild of America Award for his screenplay of the 2003 Showtime film "The Maldonado Miracle," which starred Peter Fonda and netted Salma Hayek an Emmy for her directorial debut. "Mingo Road," set in fictional Garnet, Oklahoma, won a Kairos Prize, created by the founder of Movieguide and presented annually to spiritually uplifting screenplays.
Cooper said this about his beat-the-odds success story in the 2019 interview: "What I tell writers is there are 10,000 members of the Writer's Guild West and 98 percent of them do not make their living as writers. (People may say) we don't need you, we don't want you. But your attitude has to be, 'Yes, but they haven't read me yet.' Actors have that feeling because look at the competition they've got. And, writers, it's the same thing."