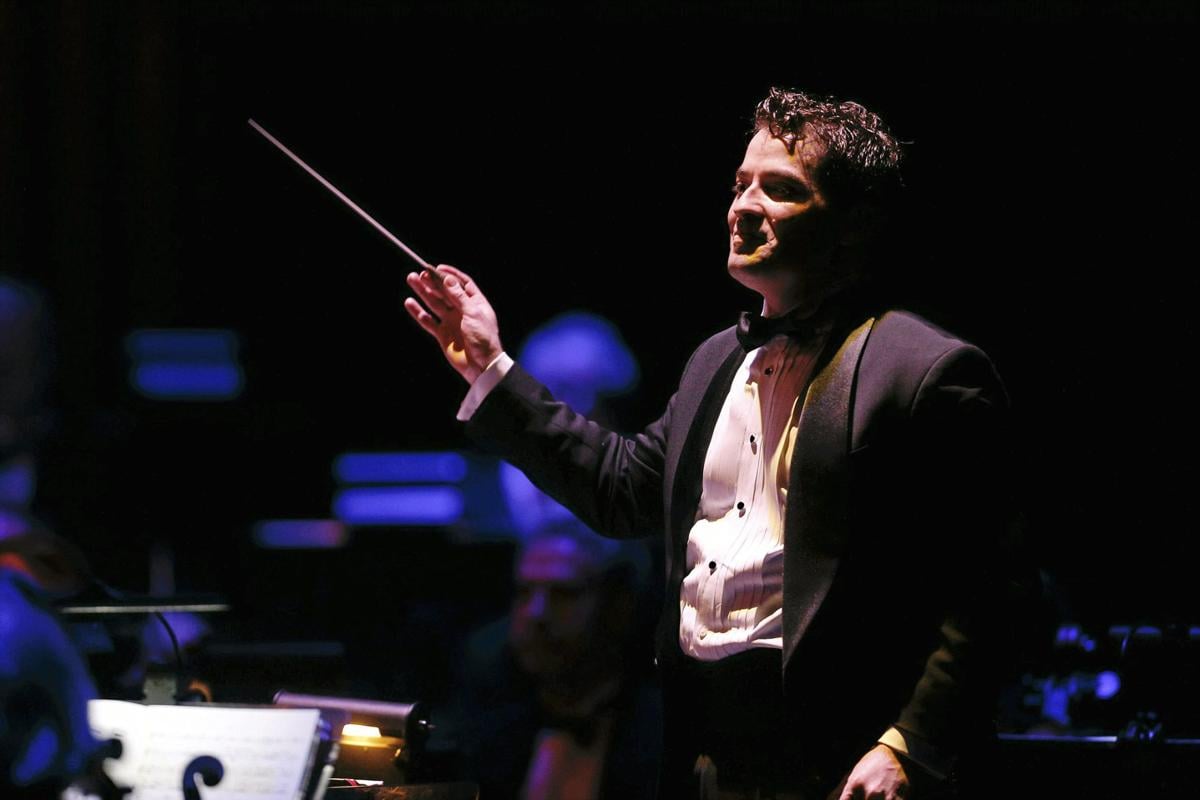 During his opening presentation about the Symphony No. 2 by Gustav Mahler, Signature Symphony music director Andrés Franco made several references to the amount of time it takes to perform this particular piece of music.
He twice mentioned that it takes close to 90 minutes to perform the work in its entirety, that the first movement lasts as long as some complete symphonies by Mozart, that the final movement last about 35 minutes.
However, the passion, energy and, yes, artistry with which Franco and the 200 or so musicians and vocalists who shared the VanTrease PACE stage Saturday night, the Symphony No. in C Minor, the "Resurrection," seemed to fly by.
The performance, which was the final concert of the orchestra's 2018-2019 season, had all the sonic power one could imagine an ensemble this size could produce, and under Franco's deft direction, that power was presented in a focused and often exhilarating way.
Mahler once described the symphony as being a trio of questions — "Why have you lived?" "Why have you suffered?" "Is life some kind of huge, awful joke?" — that get their answer in the symphony's final two movements, which add the human voice to the mix — at first, the tentative, solitary sound of a lone mezzo-soprano sending up a prayer-like song (performed with breathtaking beauty and feeling by Clara Osowski) of hope for resurrection, followed later by a thunderously triumph chorale.
But one didn't need to know these things not to understand that something more than mere music was going on in this performance, what with the shrieks and wallops that mark the death throes and funeral marches of the first movement, the sarcastic grotesqueries of the third movement, sandwiched around the almost Schubertian serenity of the second movement.
All comes together in the finale, with soprano soloist Maria Lindsey and a combined chorus made up of the Signature Chorale, the University of Tulsa Chorale, and the University of Tulsa Cappella Chamber Singers extolling the hope that the pain of life will at some point be left behind, as the orchestra hits a climactic note of almost apocalyptic power.
Was it a note-perfect performance? No — there were more than a few nits one could pick if one wanted. What the Signature Symphony's performance was, however, was an emotionally perfect performance. And, when the subject is the reality of death and the hope of resurrection, emotion is what matters, and that is what Andrés Franco and the Signature Symphony delivered.
James D. Watts Jr.
918-581-8478
Twitter: watzworld