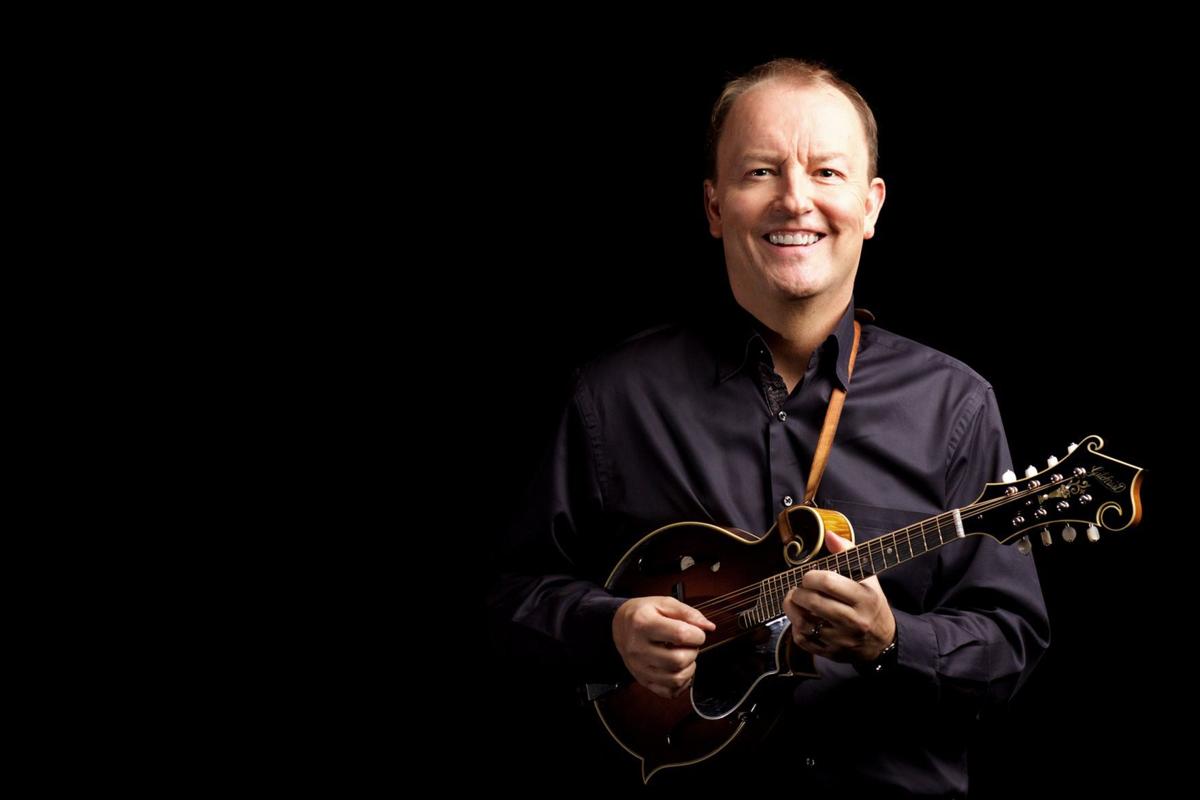 Most people today associate the mandolin primarily with bluegrass music — or know of this instrument only from the ending of Rod Stewart's "Maggie Mae." 
However, there is a long history of the mandolin in classical music, with composers from Vivaldi and Beethoven to Mahler and Prokofiev writing music for the instrument.
One of the latest editions to the literature for the mandolin is the concert "From the Blue Ridge," composed by Jeff Midkiff, which had its Oklahoma premiere as part of the Signature Symphony's first classics concert of the season, Saturday evening at the VanTrease PACE.
Midkiff's career as a performer and composer has moved easily between the worlds of bluegrass and orchestral music, and his concerto — for which he also served as the soloist — was very much a product of these two worlds.
The dramatic, minor-keyed opening could have served as the backdrop to a murder ballad, before it transitioned into a vigorous set of melodies for brass and French horns that had a fanfare quality.
The hushed second movement featured softly voiced chords and brief minor-key riffs from the mandolin against gentle orchestration that evoked Samuel Barber's work.
And the energetic finale included some call-and-response sections, with Midkiff trading riffs and melodies with concertmistress Maureen O'Boyle and the entire brass section, with orchestral writing that managed to make the Signature Symphony sound a bit like the largest bluegrass band one might ever hear.
Midkiff's writing for the mandolin was never overly showy, although it had plenty of passages that demonstrated his mastery of the instrument. Rather it seemed his goal was to showcase how expressive a mandolin could be, that a mandolin is capable of much more than the fiery runs and chordal chops of a standard bluegrass band.
He also gave the orchestra quite a bit to do; this was very much an ensemble piece, rather than a soloist with accompaniment composition.
And it impressed the audience enough that Midkiff returned for a brief encore — a solo mandolin piece that he tossed off with casual aplomb and lightning speed.
Music director Andrés Franco is using this season — his fifth and final one with the orchestra — to present some of the repertoire's most important Fifth Symphonies, with the Symphony No. 5 in E Minor by Tchaikovsky as the first.
This work can be something of a baggy monster, but Franco lead the orchestra with great finesse, maintaining the energy and cohesion of the ensemble throughout the piece. The quiet opening of the first movement was very well handled, while the second movement featured a superb opening solo by principal French horn Joe Falvey.
Franco opened the evening with spritely and spirited reading of the Overture to "Ruslan and Lyudmila" by Glinka.
James D. Watts Jr.
918-581-8478
Twitter: watzworld