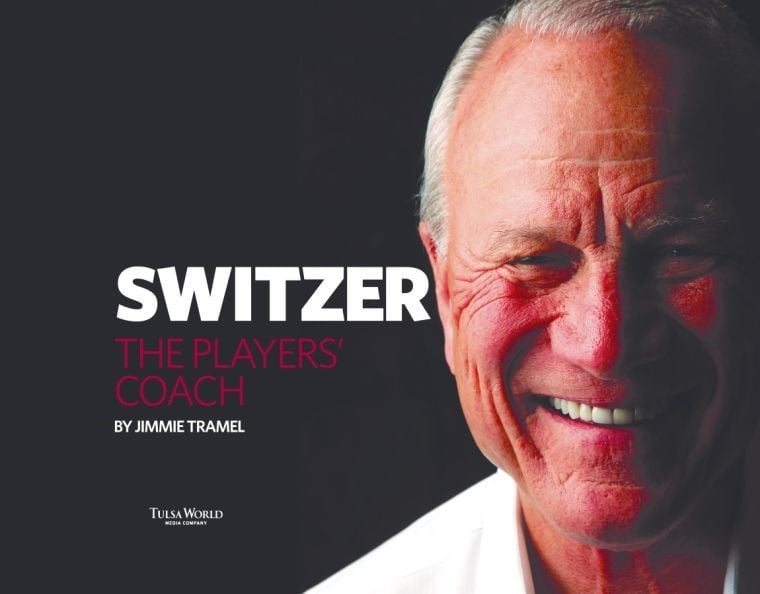 Former football coach Barry Switzer was a father figure to many of his players at the University of Oklahoma. His relationship with players is the backbone of "Switzer: The Players' Coach," a 2014 book that revisits the coach's life story through the words of friends, former players and former assistant coaches.
Copies of the book remain on sale, and author Jimmie Tramel will attend a pre-Father's Day book signing 5-7 p.m. Tuesday, June 16 at Barnes & Noble, 5231 E. 41st St. Father's Day is Saturday, June 21.
"Switzer: The Players' Coach" is the first book to explore Switzer's life since his 1989 autobiography, "Bootlegger's Boy." The autobiography was written after Switzer ended his decorated (three national championships) 16-year run as OU's football coach and before he took on the chore of coaching the Dallas Cowboys. He is one of three head coaches to win a college football national championship and a Super Bowl.
The new book includes a chapter on Switzer's tour of duty with the Dallas Cowboys. Among interview subjects for that chapter and others was Larry Lacewell, whom knew Switzer when they were kids in Arkansas and who worked alongside him in Norman and Dallas.
Switzer's story is one of sadness and triumph. His mother committed suicide at their home in Crossett, Arkansas. His father, per the title of the former coach's autobiography, was a bootlegger who died in a car accident just before Switzer became a head coach.
Switzer could have succumbed to despair. Instead, he developed uncanny people skills, and he used those skills to recruit players and feed the "monster" Bud Wilkinson built.
In many cases, if you were one of Switzer's players, you were "his" for life. Some of those stories are shared in "Switzer: The Players' Coach."