In the motion picture "Stillwater," scheduled for July 30 release, Matt Damon plays an American father who travels to France with a goal of freeing his imprisoned daughter.
It's a fictional tale, so Damon's character, Bill Baker, could have presumably hailed from any number of states. But, in the process of crafting the story, a decision was made for Baker to be an oil roughneck from Stillwater, Oklahoma.
Why was it important — or was it important? — that the film's primary character be from Oklahoma?
For an answer, let's go to the source.
Tom McCarthy, who helmed the Academy Award-winning "Spotlight," is the writer and director of "Stillwater." He took part in a Zoom interview with the Tulsa World to discuss his new film, which was shot in Oklahoma and Marseille, a port city in France.
Why Oklahoma? McCarthy, who has fielded similar questions about Marseille, said it was really just instinct.
"I had been thinking about this story," McCarthy said. "I wanted to get a guy from the middle of the country somewhere. That's as broad as I started, right? And he's going to end up somewhere in Europe. And then I started looking at maps and thinking about stories and doing reading."
Over time, McCarthy decided "the" place on the U.S. map was Oklahoma.
"I had never been to Oklahoma," he said. "I didn't know anything about it. I read about it. I hadn't been. The same about Marseille. I didn't know much about Marseille, either. I just started going there and visiting and traveling and learning and listening and talking to people and making connections over time and spending time in Oklahoma City and Stillwater specifically."
McCarthy said he loved the idea of Stillwater as a title for the film, though he's not sure why.
"I think I was thinking about this character who I knew was going to be strong and stoic and hard to read, but there was a lot happening underneath," he said.
"The more I understood about Stillwater and about Oklahoma, it just made sense to me."
In the film, the daughter of Damon's character is an Oklahoma State University exchange student. OSU's football team is mentioned. The OSU band plays near the end.
Before the interview with McCarthy, the guess was he perhaps had some kind of prior connection to OSU. Nope.
"I didn't know anything about it," he said. "The first time I went there I stayed in a small hotel on the Oklahoma State campus. I was blown away by how beautiful that school was and how huge it was. I started learning a lot about it. It's the first time I learned about Red Dirt music. It's the first time I saw a Red Dirt band. I know (Red Dirt music) owes its origins in large part to Stillwater. Just everything was new and fresh."
McCarthy, who wanted to portray Marseille and Oklahoma as authentically as possible, made multiple trips in doing research for the film. He said he spent a lot of time traveling from Oklahoma City to Stillwater to Tulsa and back around again, hitting small towns in between, so he could talk to people and reach out to his few Oklahoma connections.
"My friend Robert Peters is from Tulsa, and I also knew this wonderful filmmaker, Sterlin Harjo," McCarthy said. "My editor was good friends with him, and I reached out to Sterlin. I said 'Hey, man. I'm coming to Tulsa. Who do I talk to? I want to meet some roughnecks.' He was like 'my friend Vinny! We grew up together.' I said, 'OK. Let's hang out in Tulsa and invite Vinny up.' Vinny was working on a rig south of Tulsa I think by about an hour. We started having these conversations, and they were really fun and really interesting and really informative."
And McCarthy kept coming back. He said it takes time to get to know people and to get them to "open up."
"I'm asking a lot," he said. "They don't know me. They don't know what I'm going to do or what I'm going to write about. I don't even know completely. It takes time to kind of build trust and relationships, as it should with anybody."
McCarthy said he interviewed a lot of roughnecks. He gave shout-outs to employees from Oklahoma City's Cactus Drilling, including Davi Porter, who works in operations, and drilling superintendents Kenny Baker and Ryan Stuart.
"I would just be emailing them all the time, asking questions," McCarthy said. "And when I dropped in, those guys would set up other interviews or drive me around to rigs or other places I might want to see. They would invite me over to talk to their families and friends. It was a really interesting part of the work. Truthfully, it's one of my favorite parts of the process, the filmmaking, that part of the writing and the research and getting to kind of know other cultures and drop into other cultures and learn about them and listen to them and their stories. I don't know why. I love it."
Production notes for the film said McCarthy and Damon traveled to Oklahoma together for three days "sitting with roughnecks and figuring out how to make it real."
Said Damon: "We were really lucky to get the access that we got. People were very honest with Tom and me throughout the course of the research. Tom collected a lot of stories, which he then baked into Bill's backstory."
The "really cool" thing about McCarthy's Oklahoma experiences? He said he was going "heavily" to Oklahoma at a time when there was heightened division in the country. And?
"There were all these battle lines drawn about red and blue states and us and them and a lot of that kind of language," he said. "I'm a filmmaker from New York who dropped in to Oklahoma and, man, I had the best time and met some great people and had a lot of great meals and listened to great music. It was just like, OK, we are going to be OK. We are going to get beyond all this political crap and start to be Americans again and have conversations. There was something really lovely about that, quite frankly. That was sort of every town I visited along the way."
'Stillwater' gets lengthy ovation at Cannes
McCarthy was asked if he was pleased with early response to the film; a five-minute ovation followed the premiere of "Stillwater" at Cannes Film Festival.
"I think people are 'getting' the movie," he said. "Starting with the premiere in Cannes. It's a movie we made in France, and we are screening it in France for French people, and the reception at that first screening was undeniable. What that tells me is the movie is working with audiences. Audiences are going for the ride of the film.
"As we venture out of Cannes, of course you are going to have all kinds of response when the movie first opens, ... but what I am hearing more and more and more right now is this movie is operating and people are appreciating the movie on its merits and what it's trying to do. Mostly they are just going with the story.
"I keep hearing about not only (about) Matt's performance, but it's a compelling film and it's an emotional movie and I think it's an unexpected ride. Given the opportunity, I think audiences are going to want to see it and want to have that experience. We haven't had it a lot in the last couple of years. It has been a crazy couple of years. Movies have been closed. Cinemas have been closed. I think people are ready for original stories. I'm very happy with the response so far."
---
Featured gallery
Photos: See new images of actors in 'Killers of the Flower Moon' in Pawhuska
Flower Moon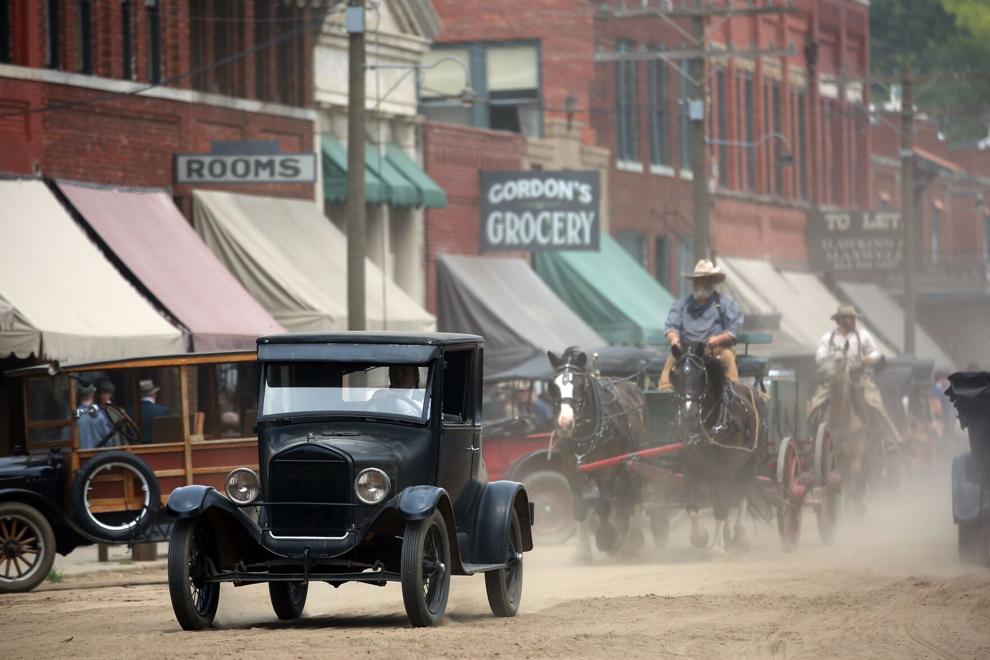 Flower Moon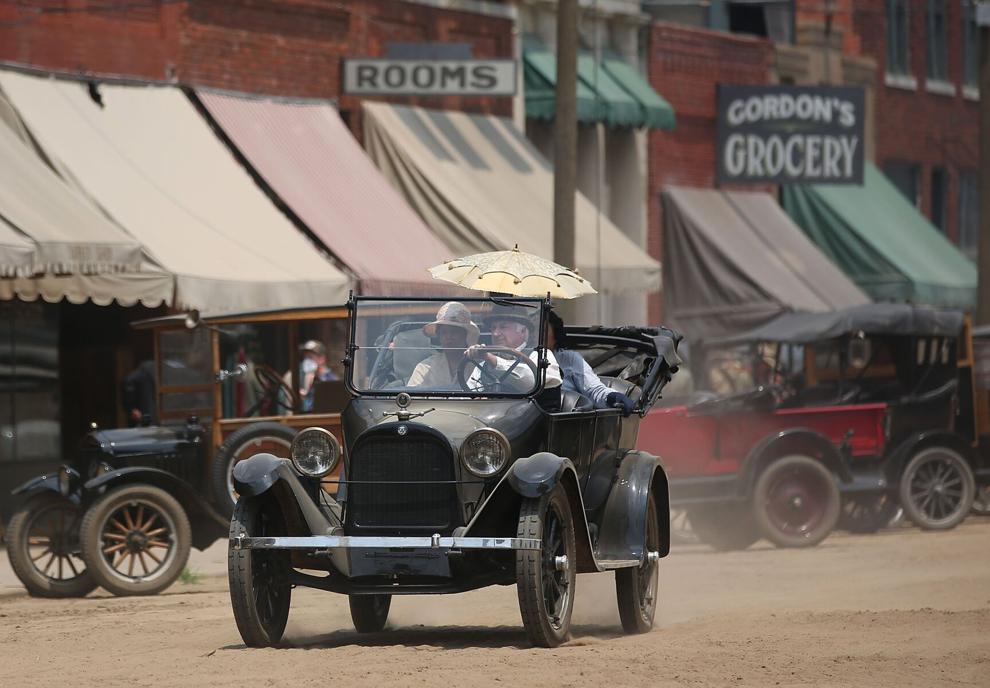 Flower Moon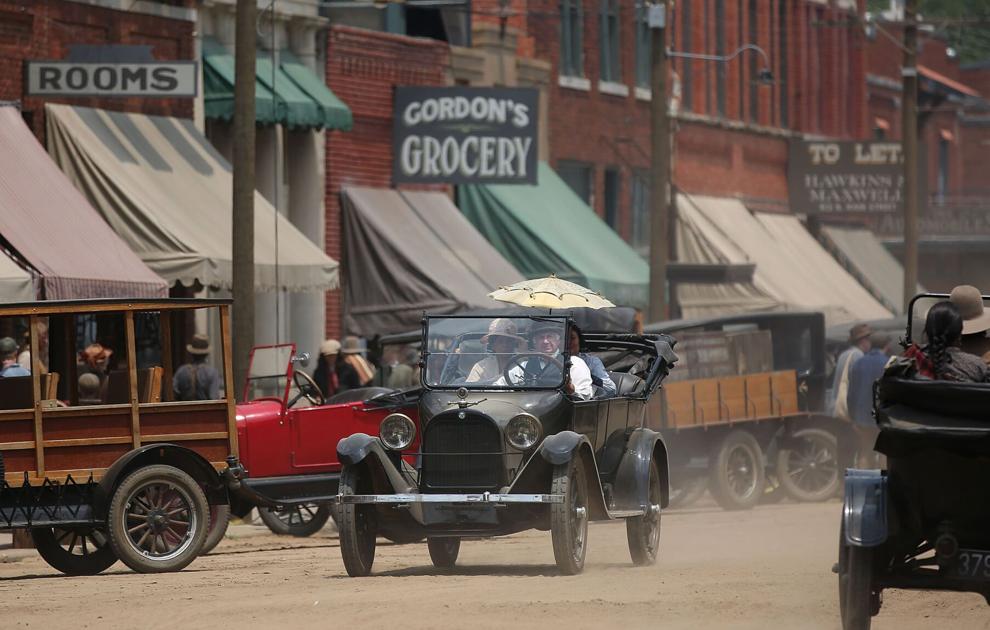 Flower Moon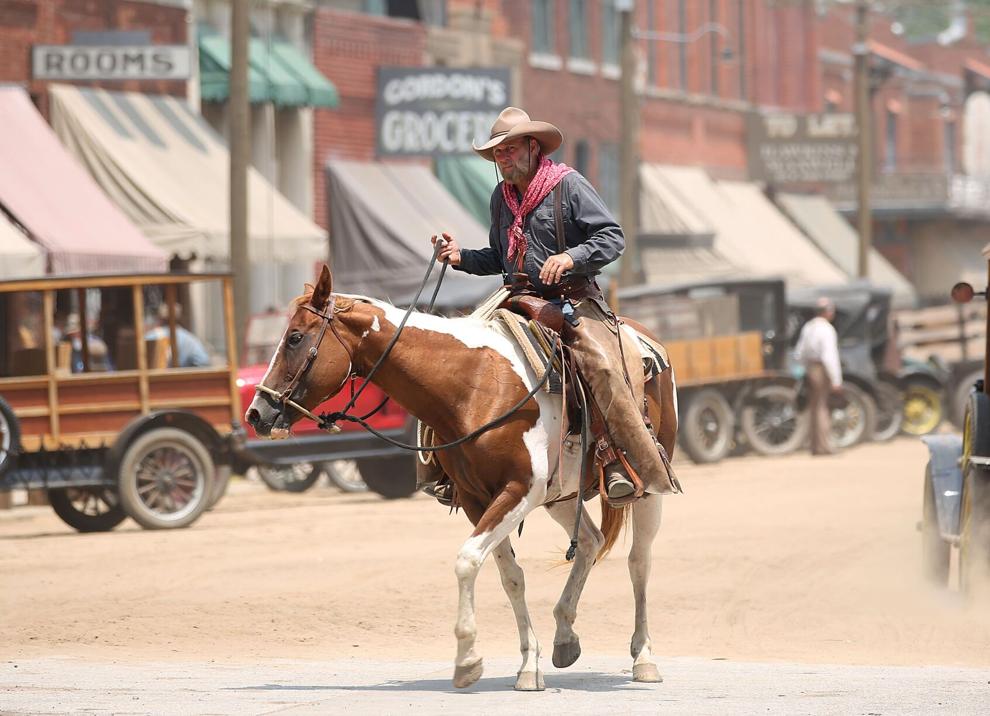 Flower Moon
Flower Moon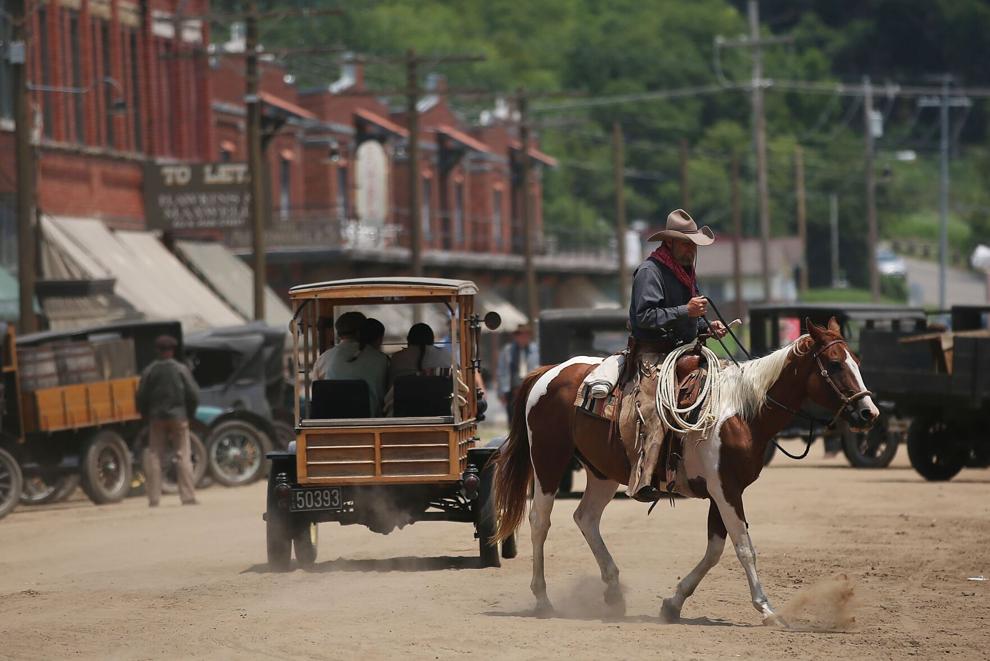 Flower Moon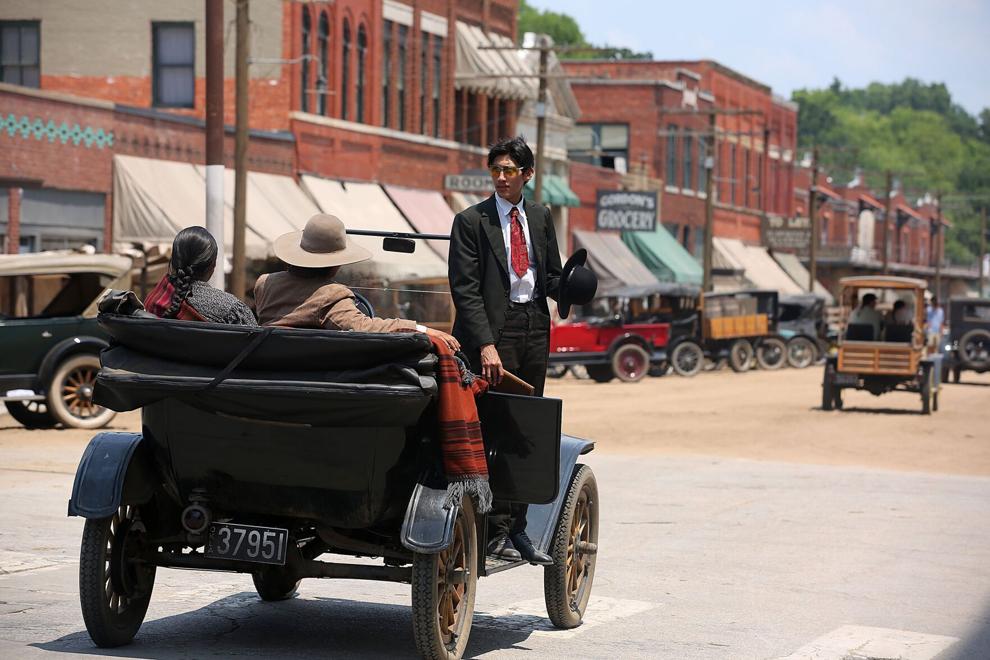 Flower Moon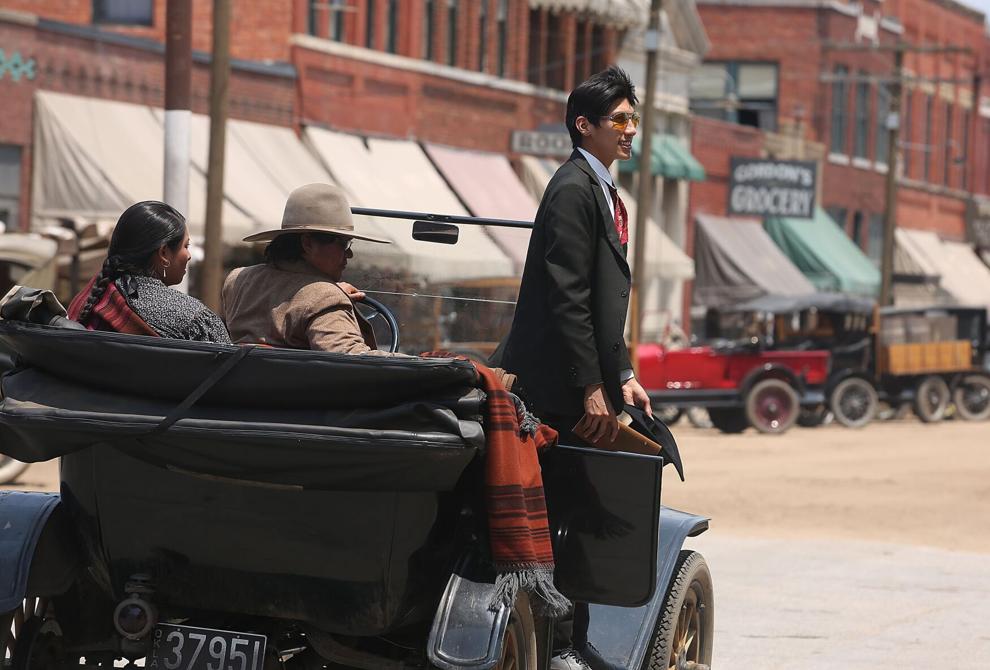 Flower Moon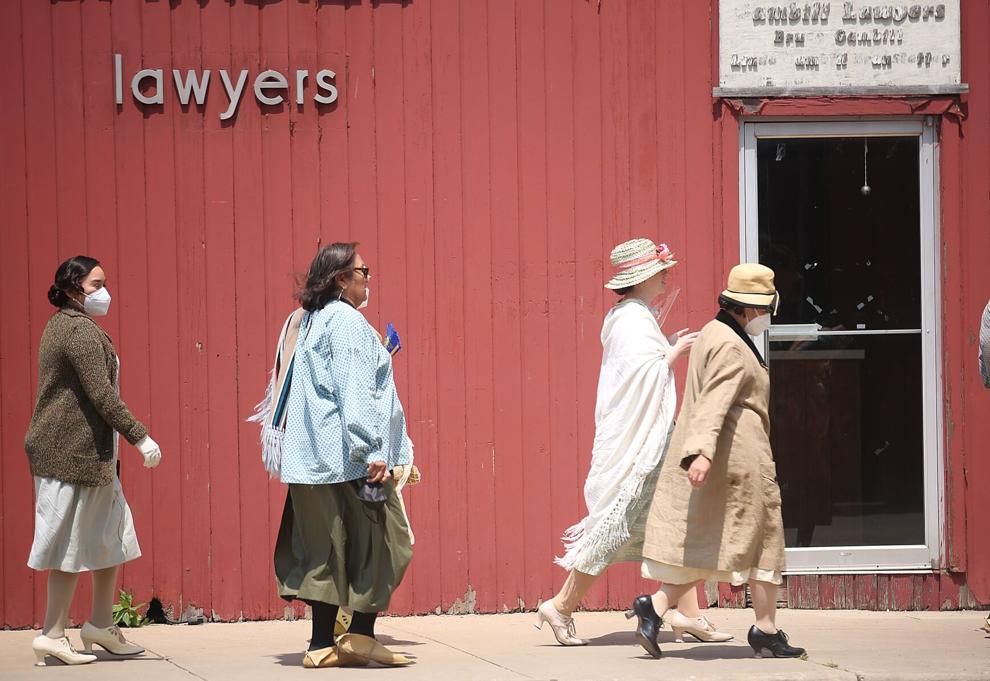 Flower Moon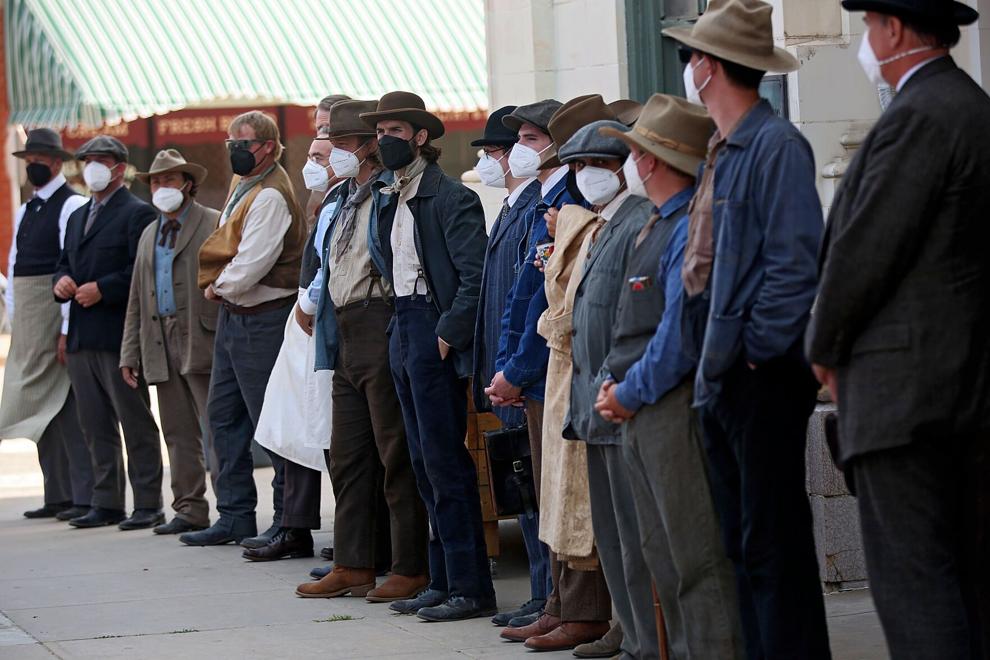 Flower Moon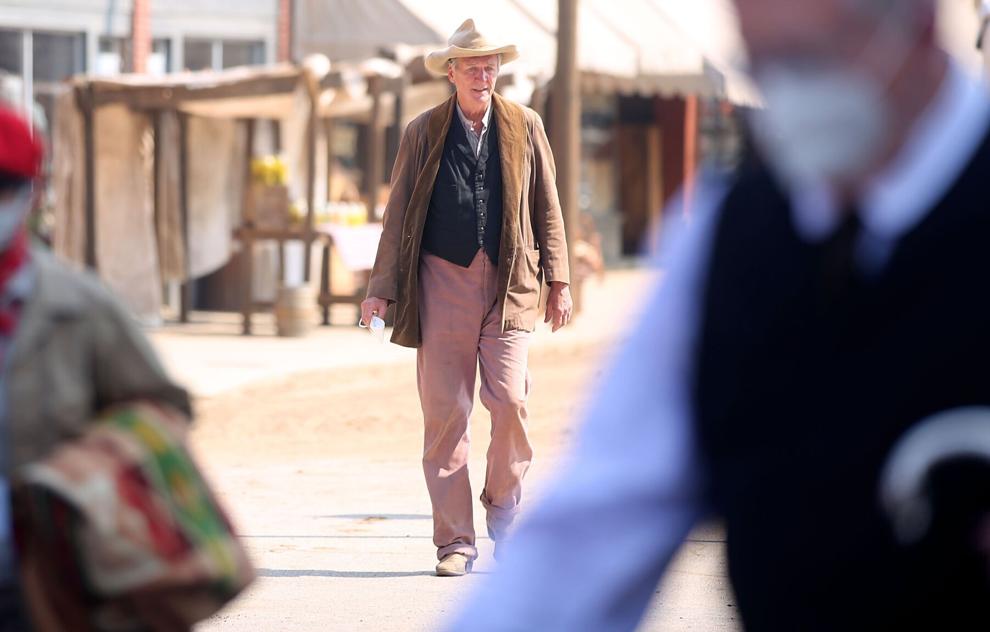 Flower Moon
Flower Moon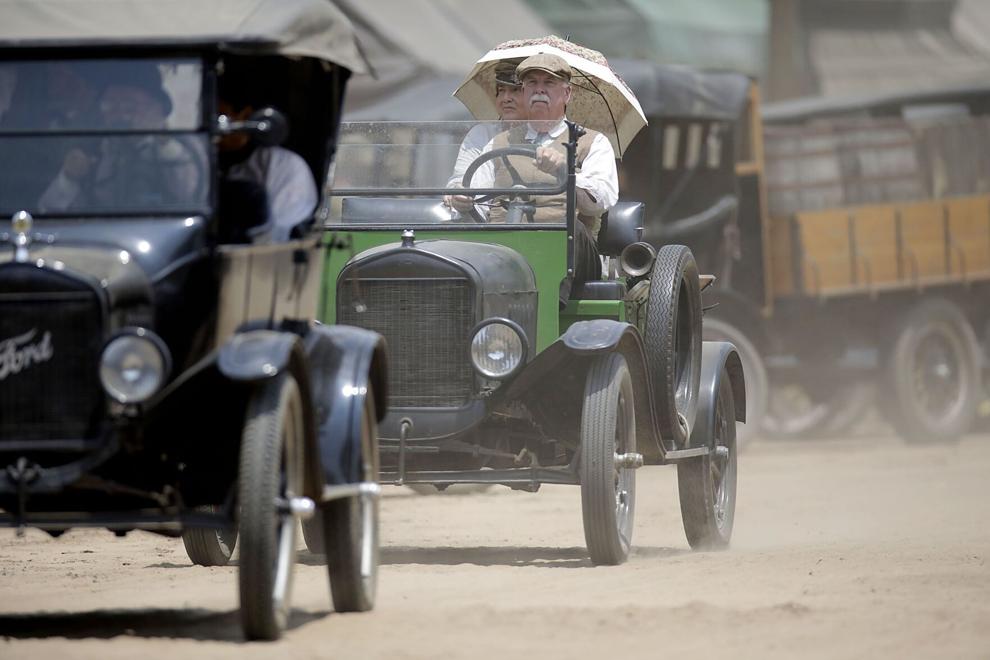 Flower Moon
Flower Moon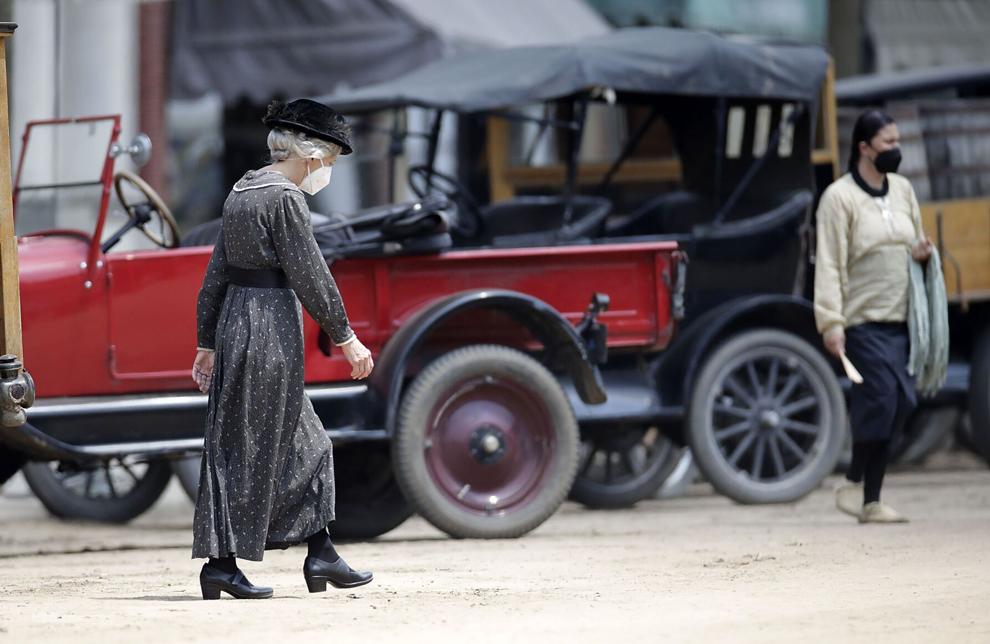 Flower Moon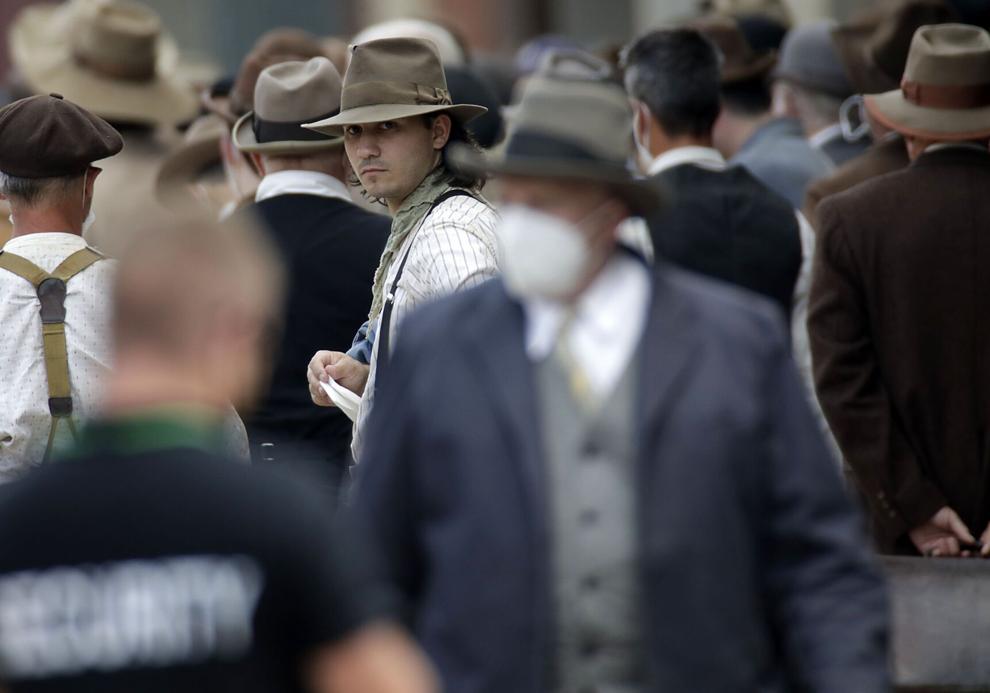 Flower Moon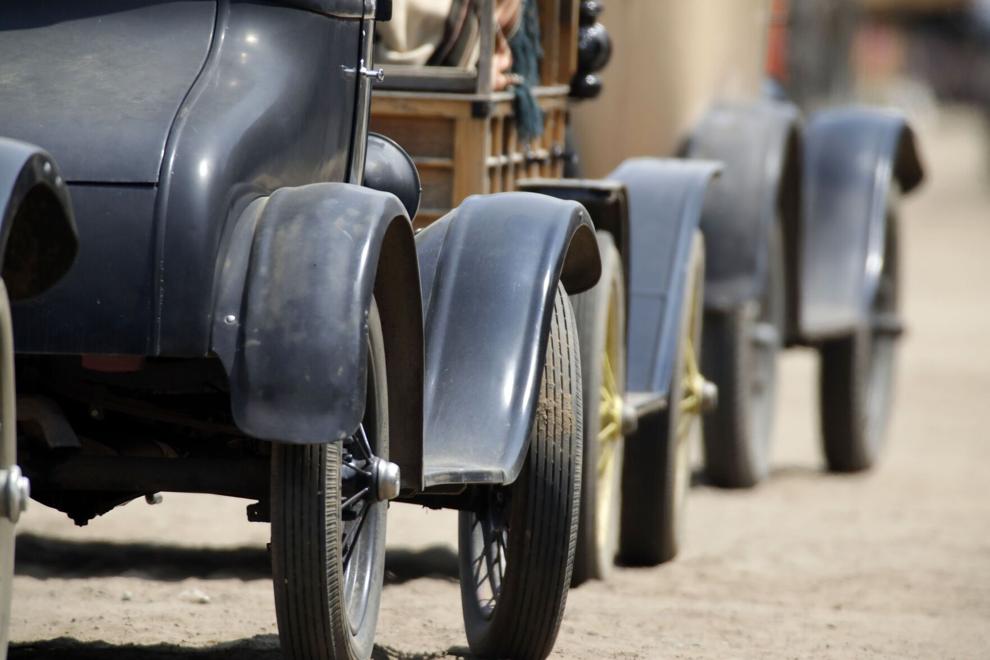 Flower Moon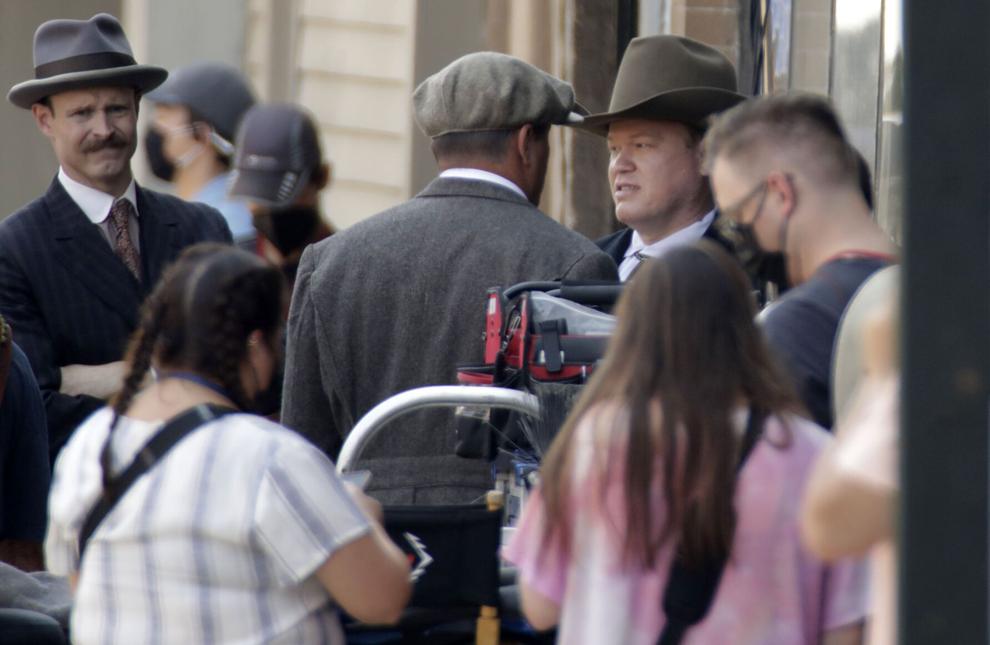 Flower Moon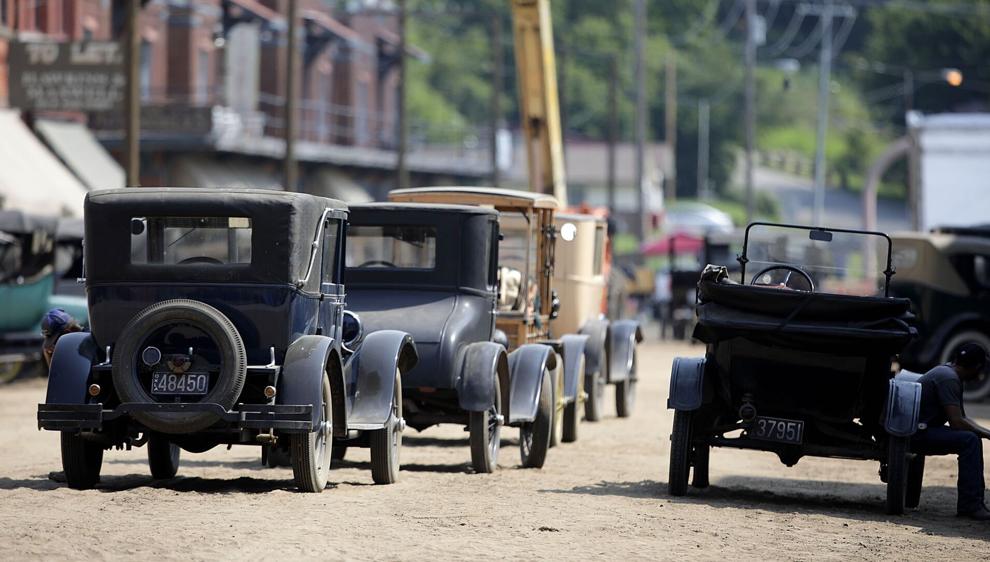 Flower Moon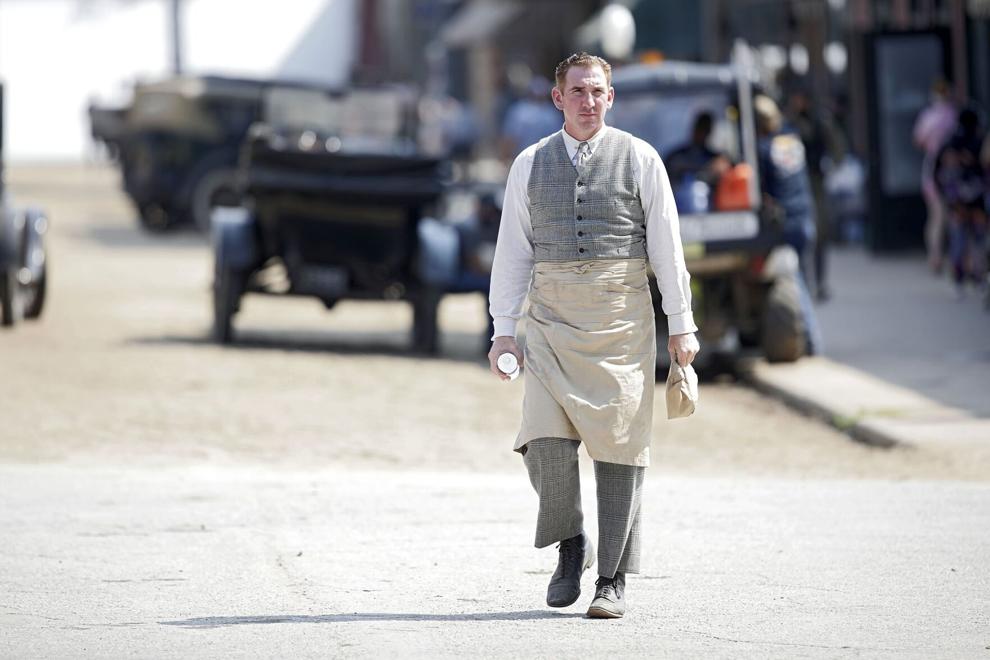 Flower Moon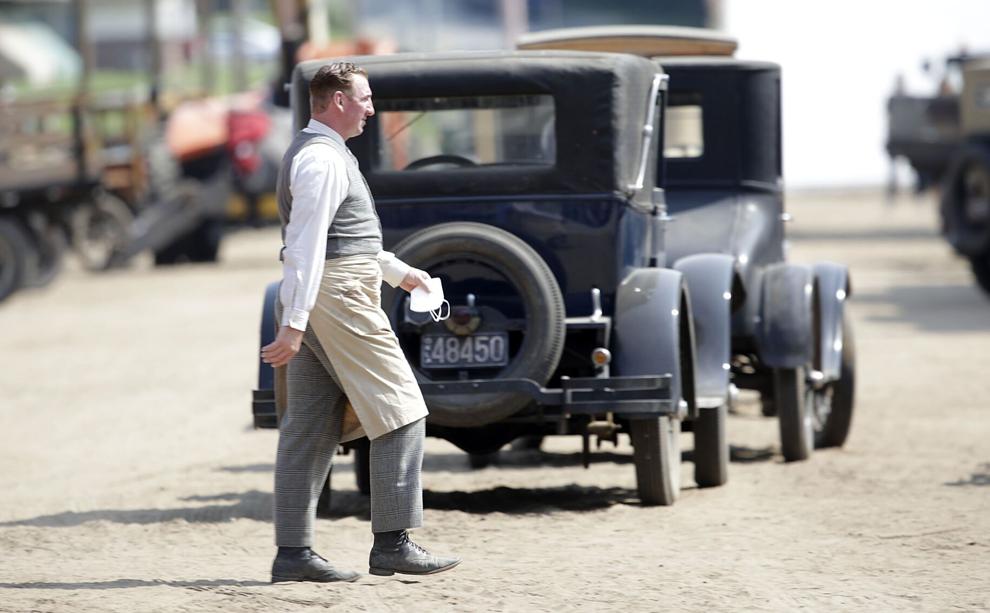 Flower Moon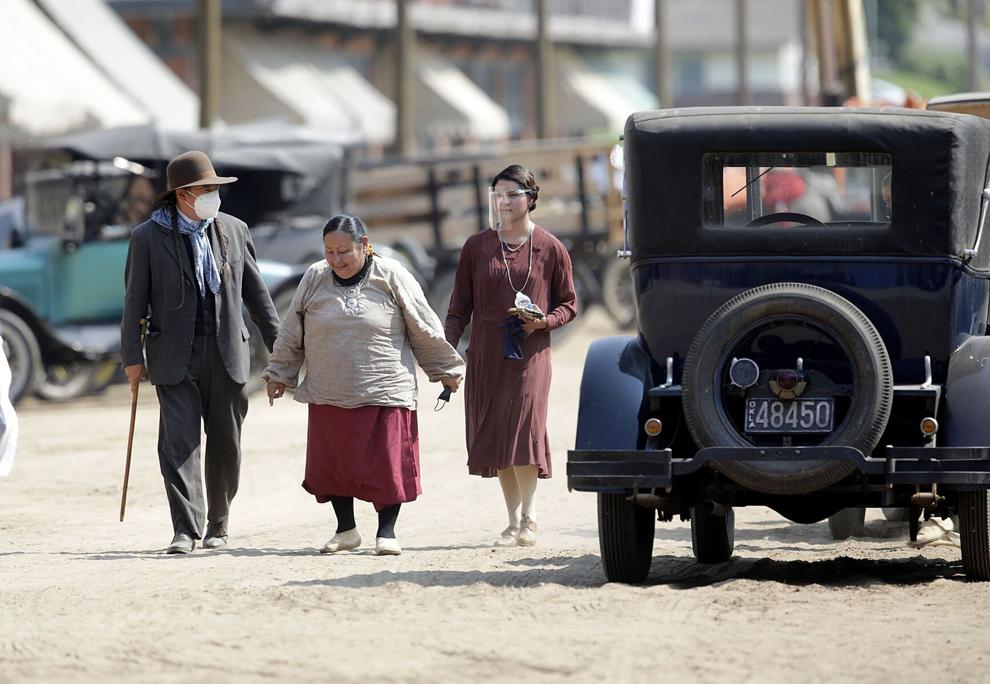 Flower Moon
Flower Moon
Flower Moon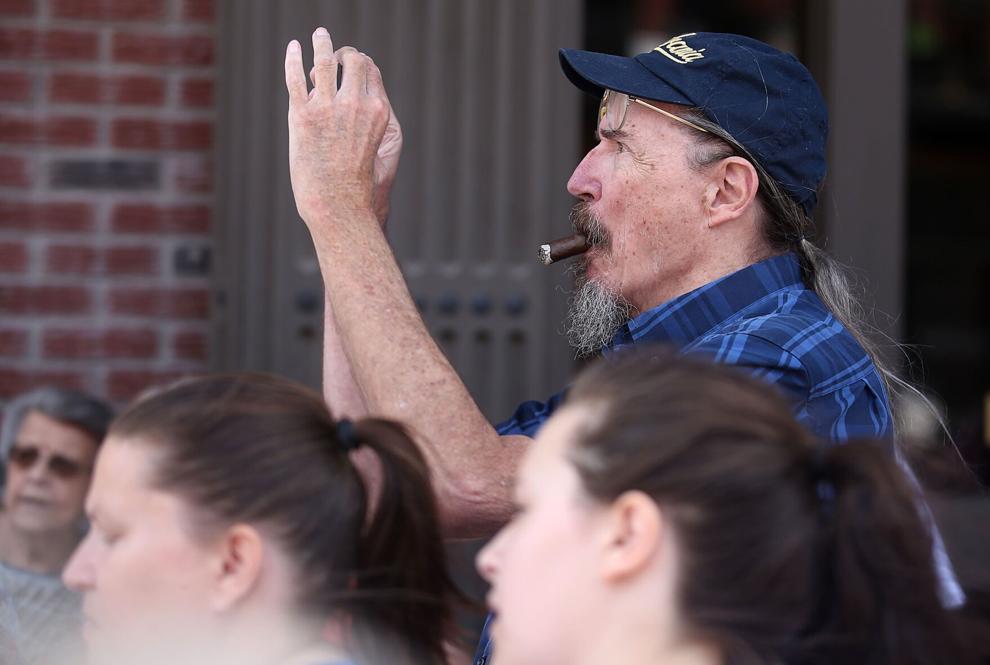 Flower Moon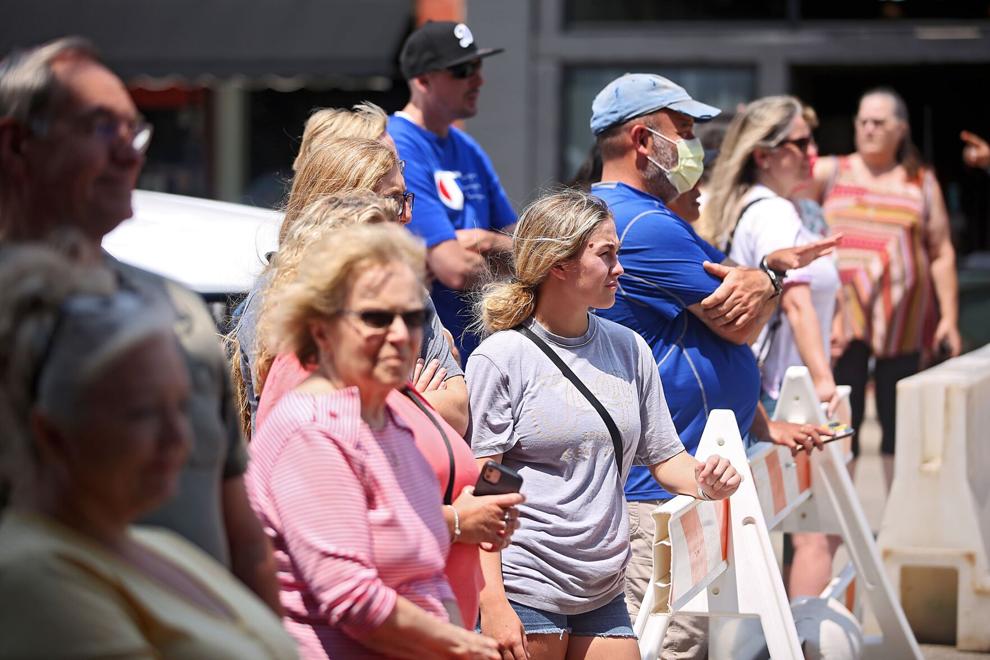 Flower Moon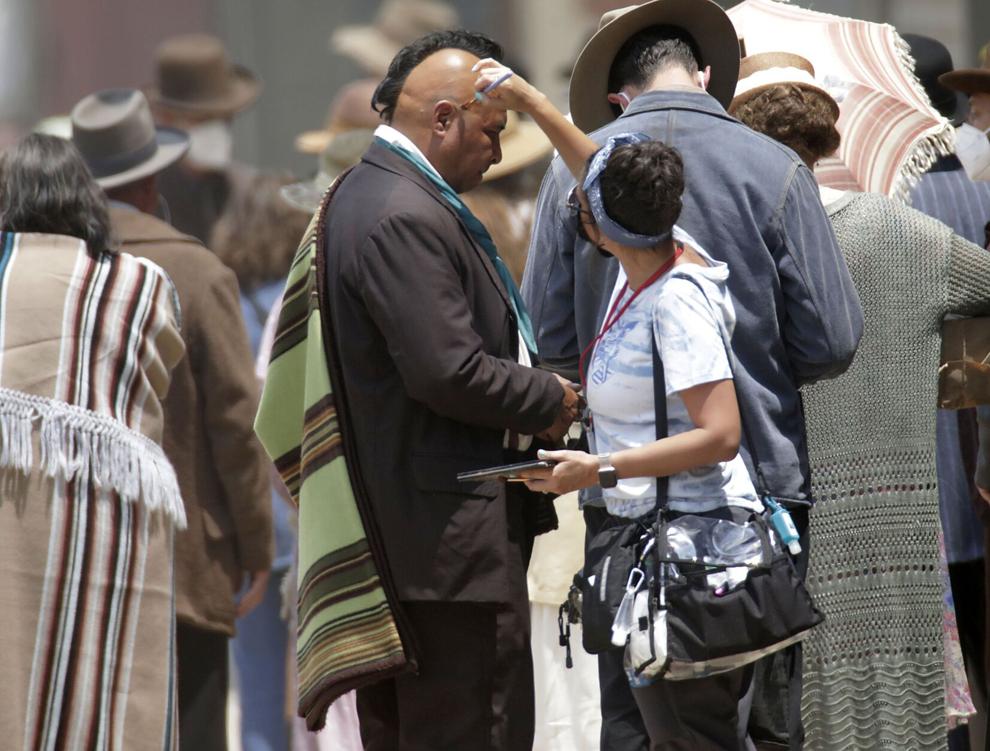 Flower Moon
Flower Moon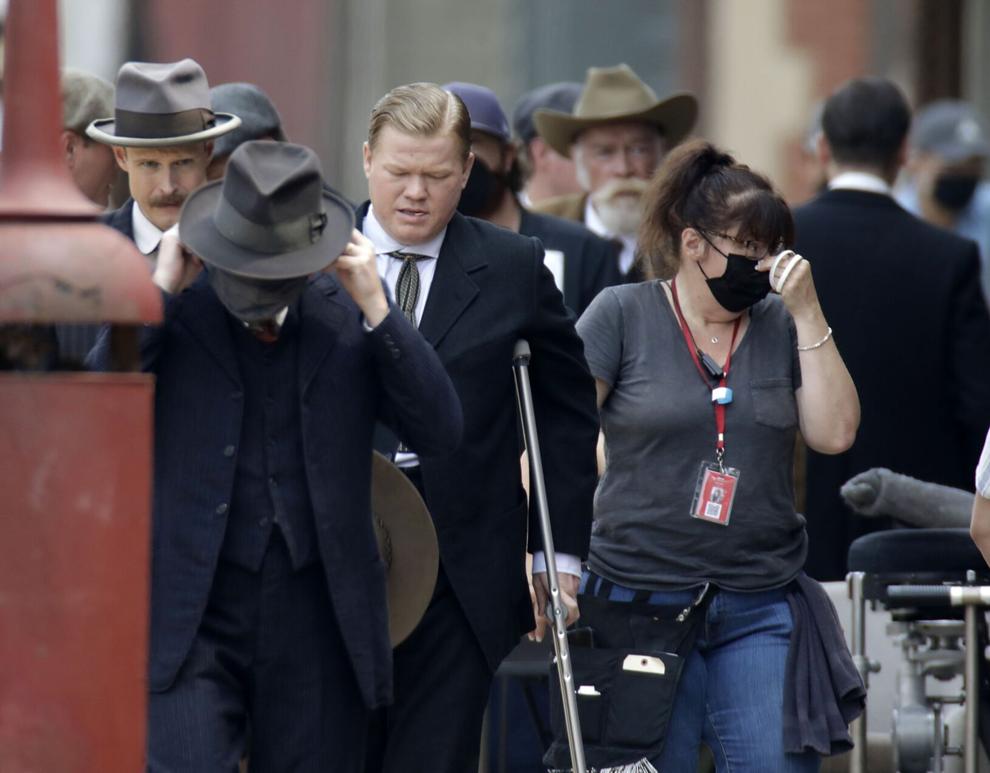 Flower Moon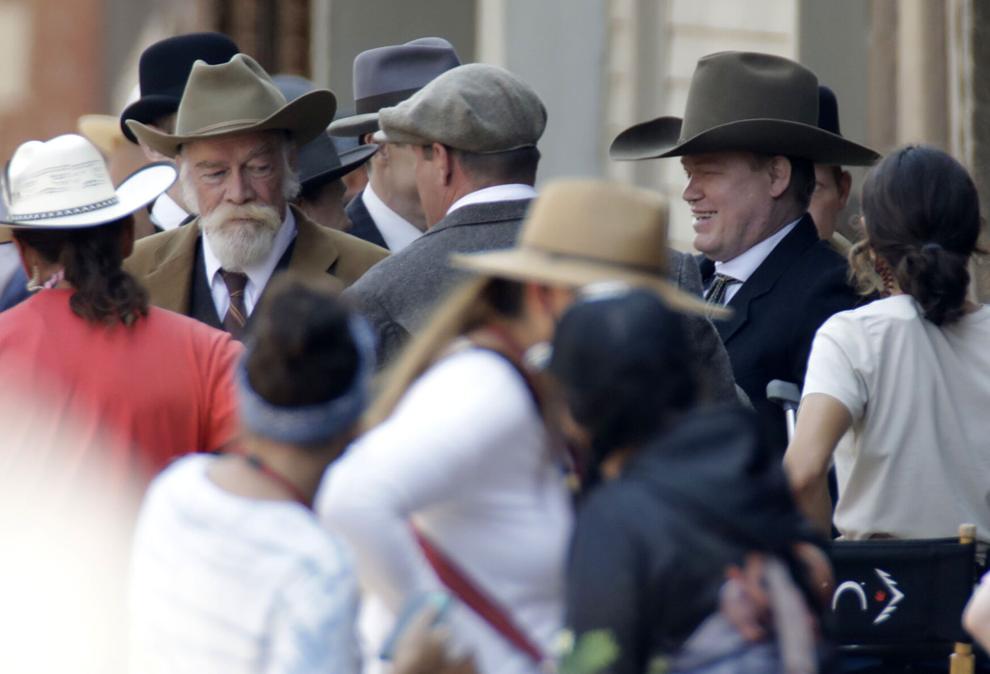 Killers of The Flower Moon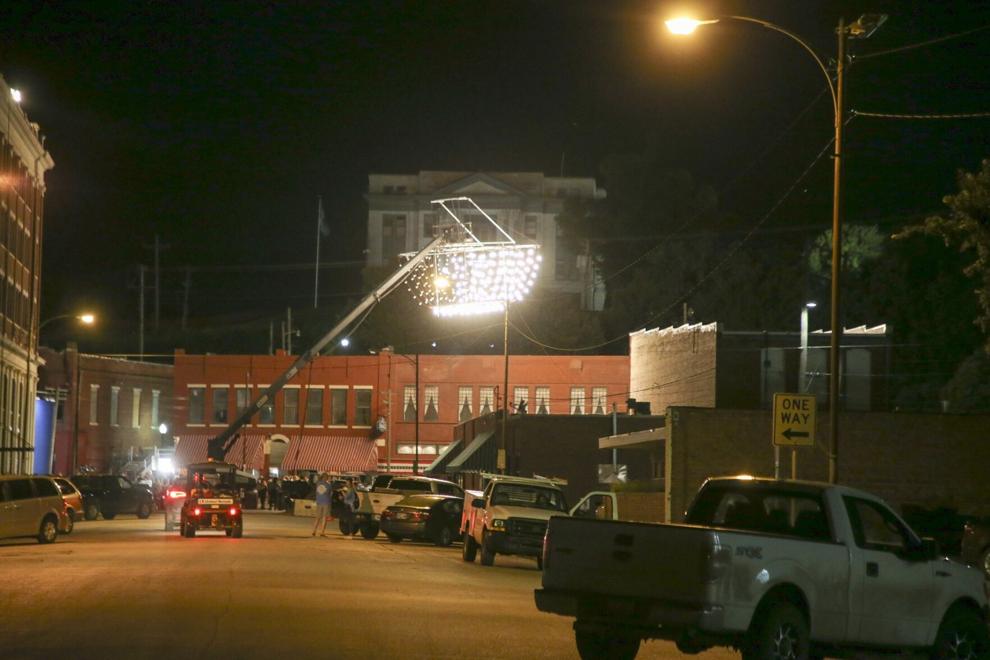 Killers of The Flower Moon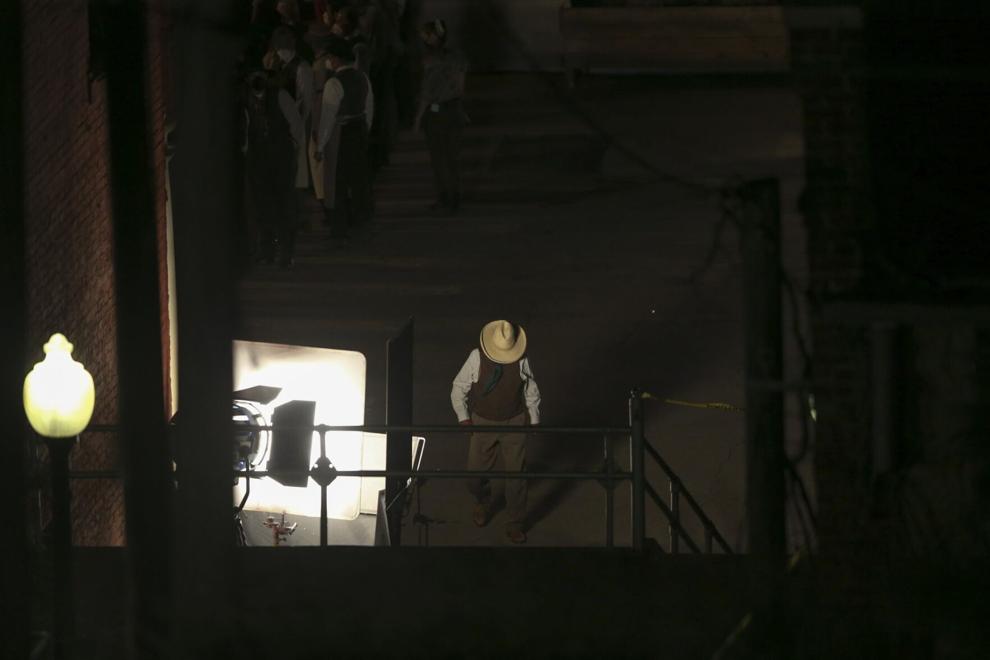 Killers of The Flower Moon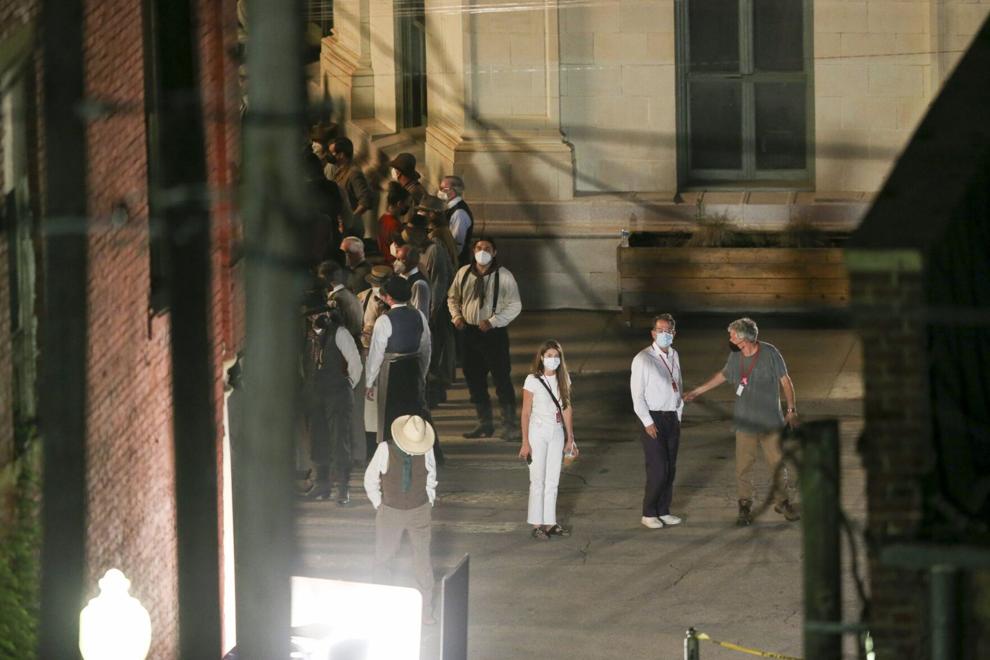 Killers of The Flower Moon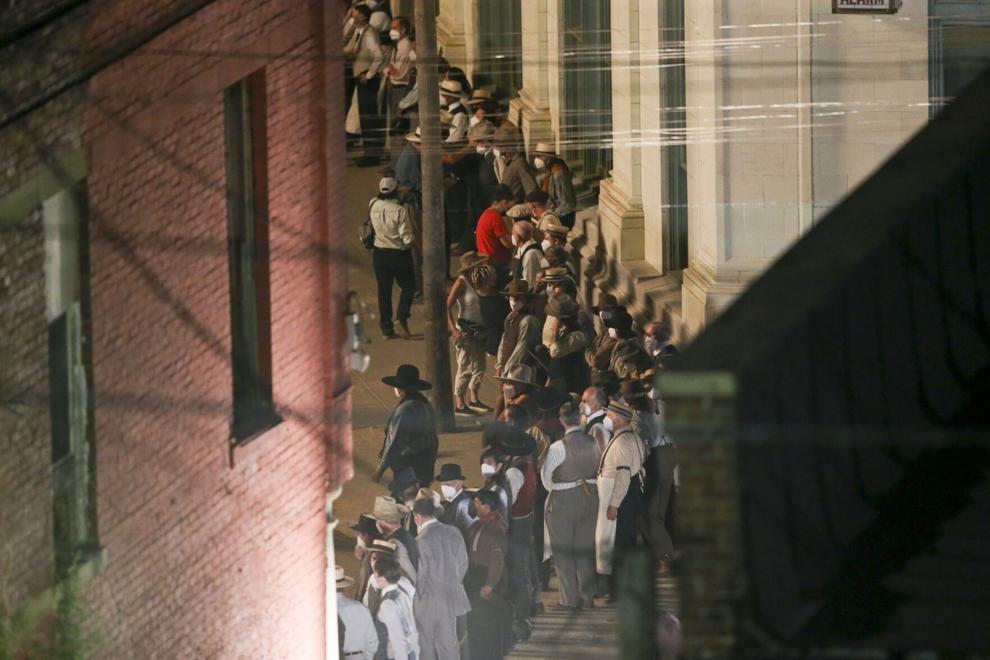 Killers of The Flower Moon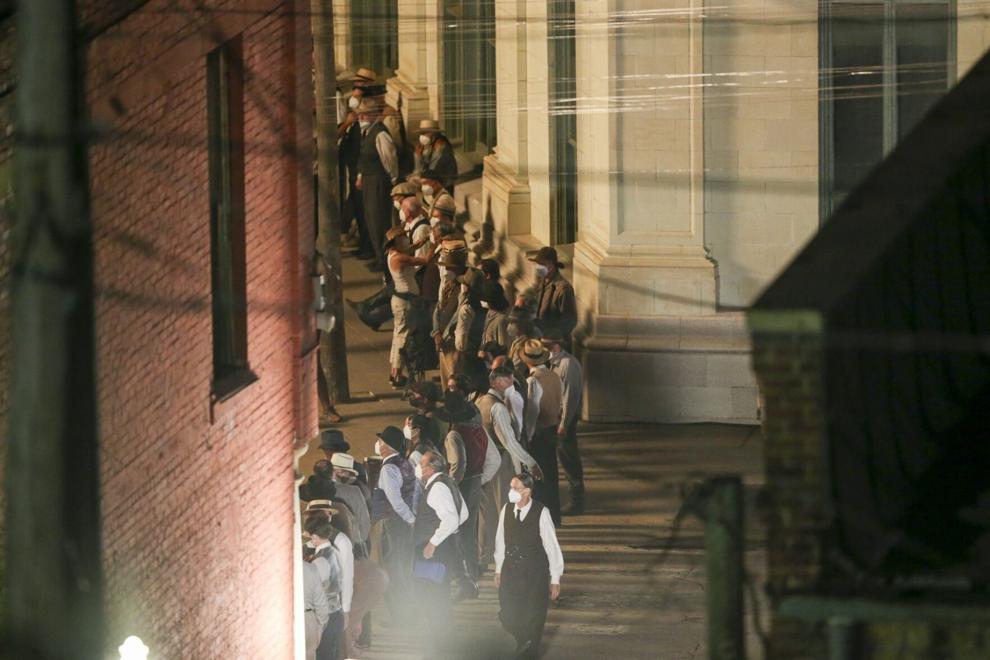 Killers of The Flower Moon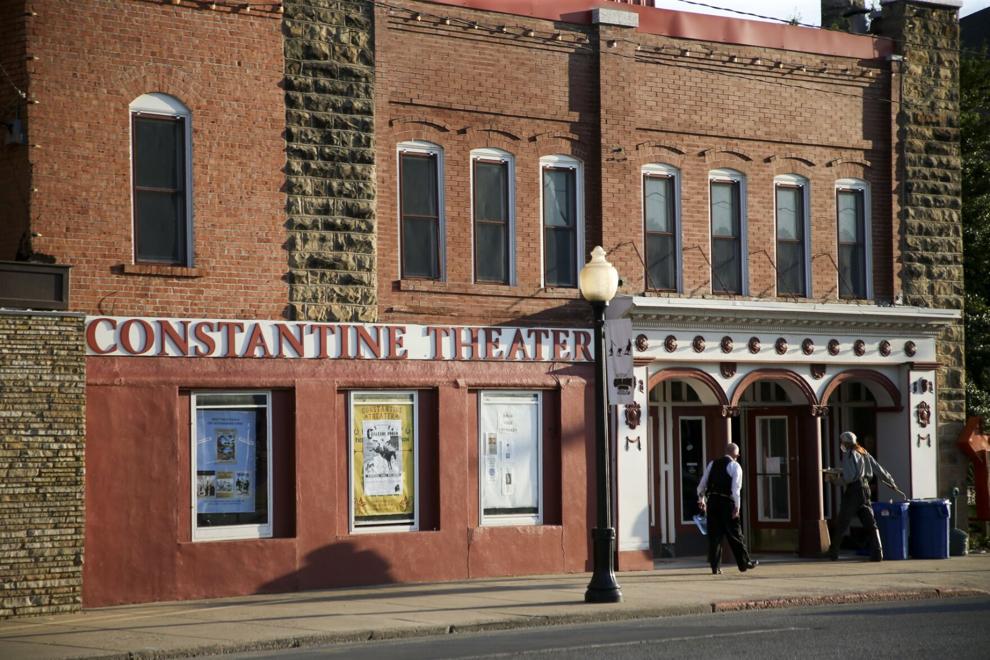 Killers of The Flower Moon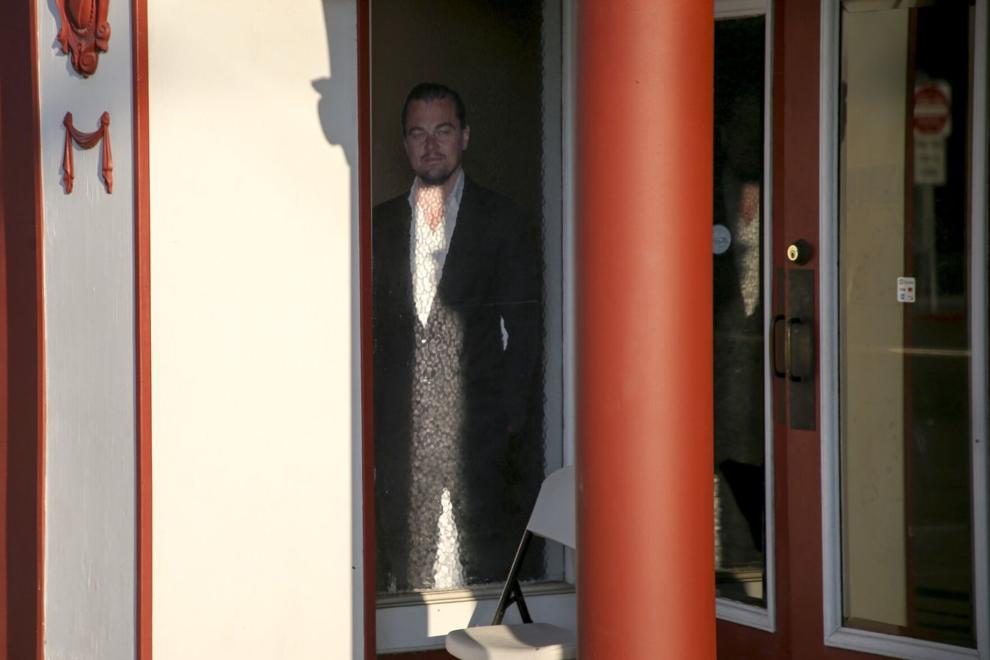 Killers of The Flower Moon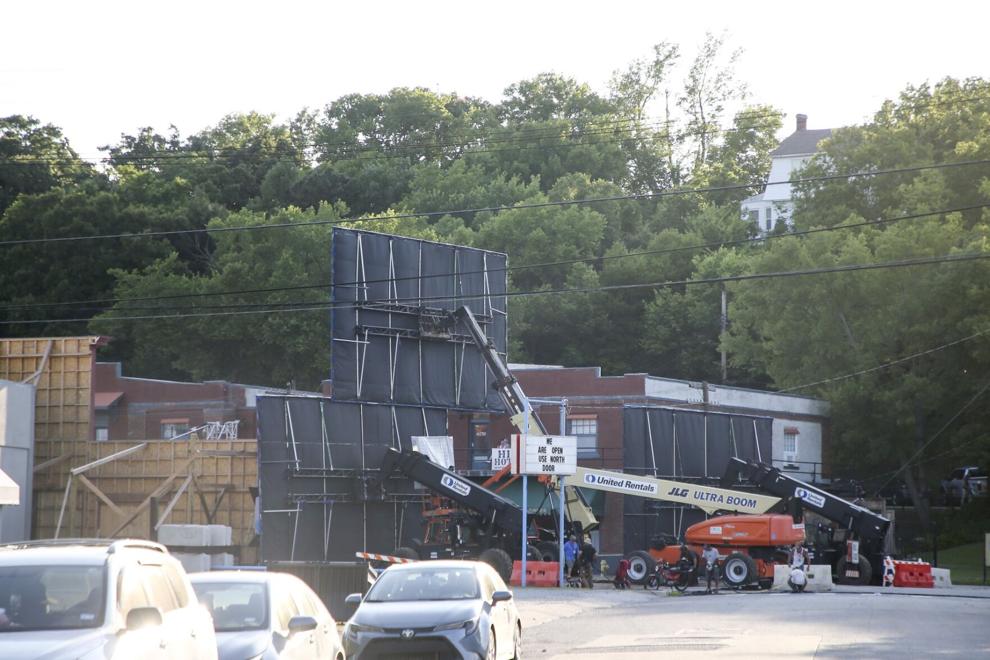 Killers of The Flower Moon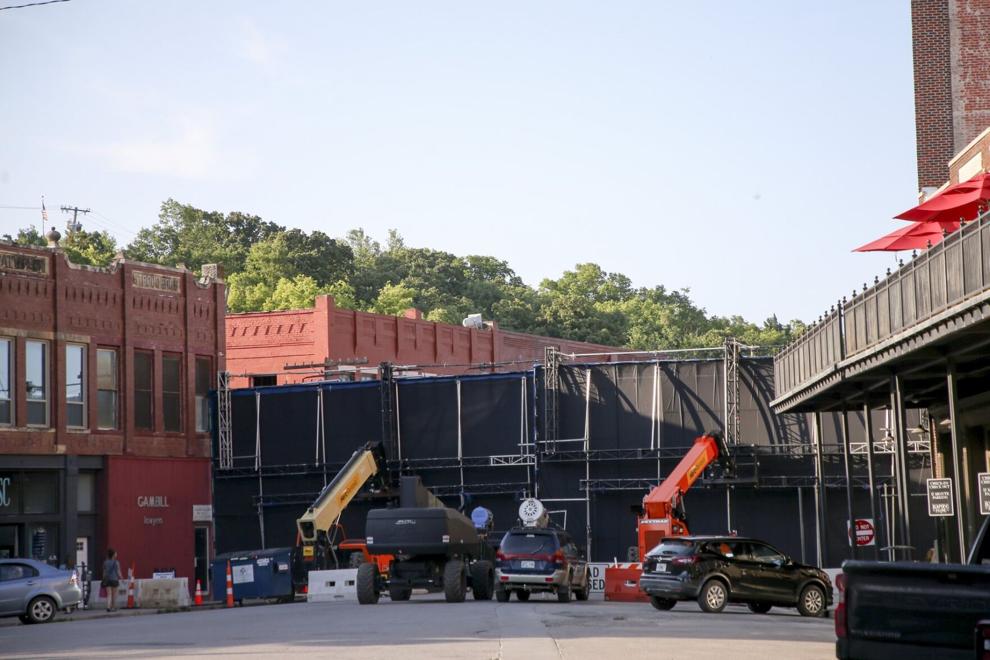 Killers of The Flower Moon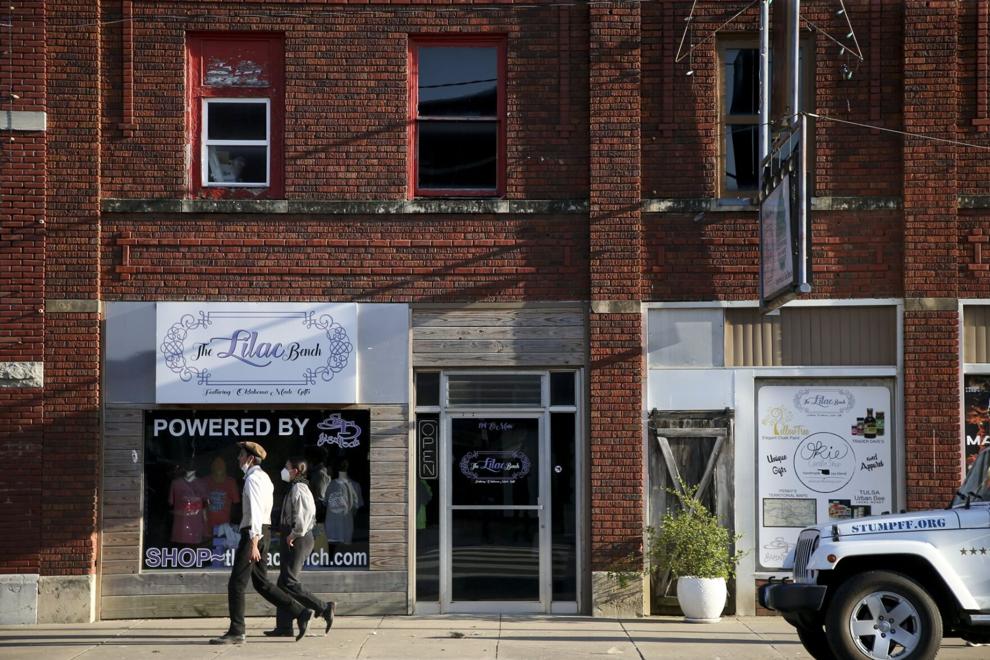 Killers of The Flower Moon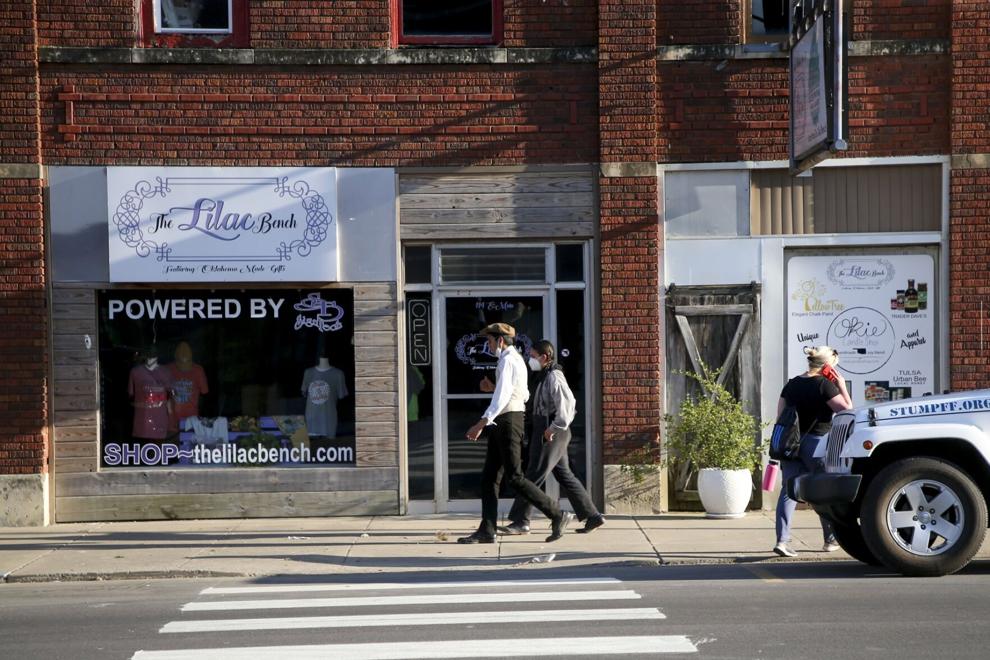 Killers of The Flower Moon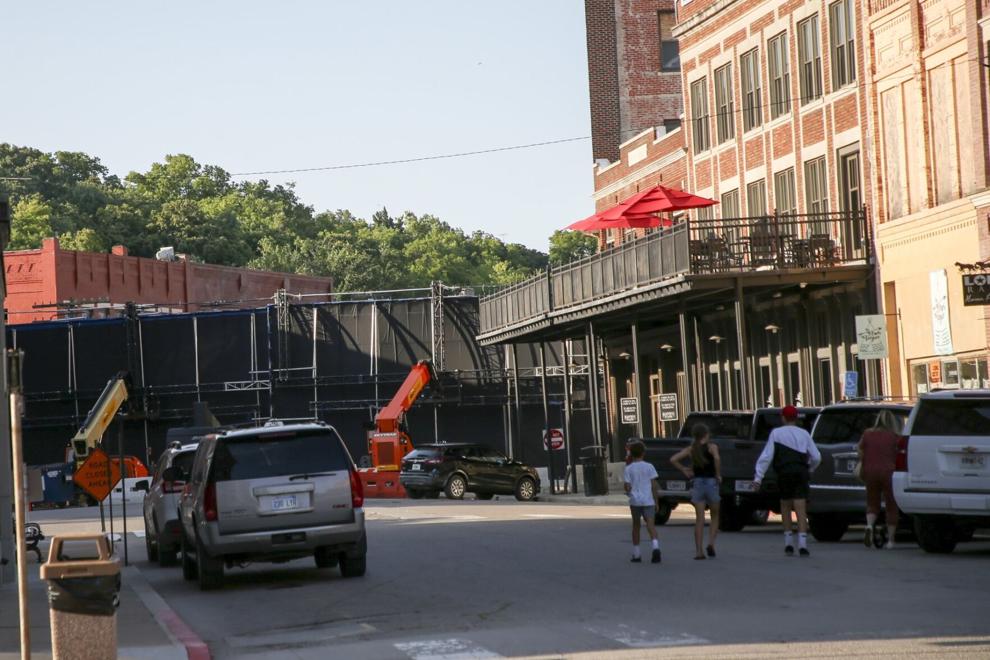 Killers of The Flower Moon
Killers of The Flower Moon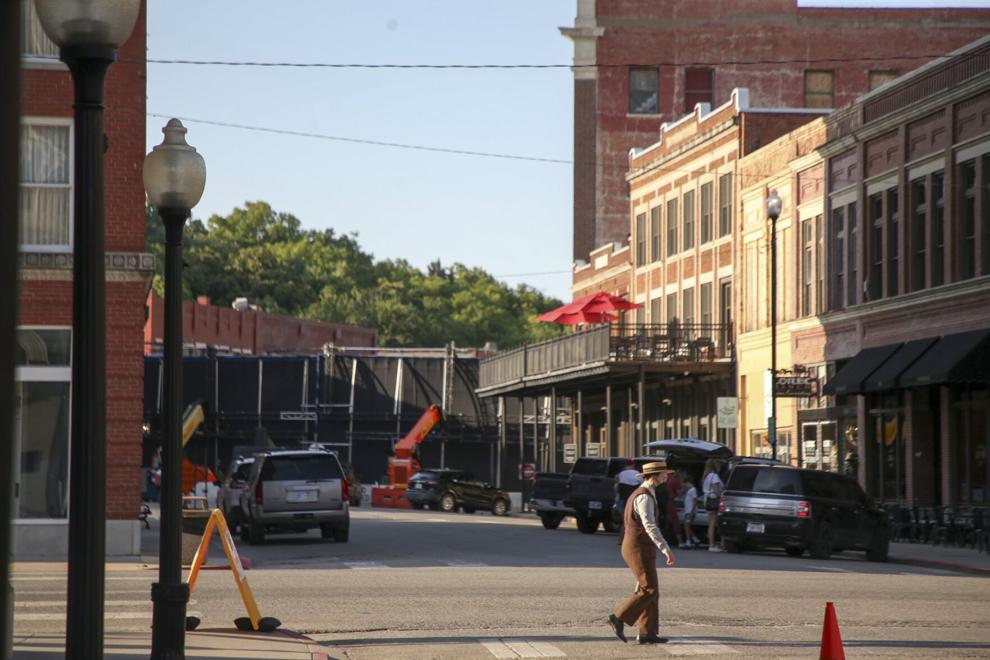 Flower Moon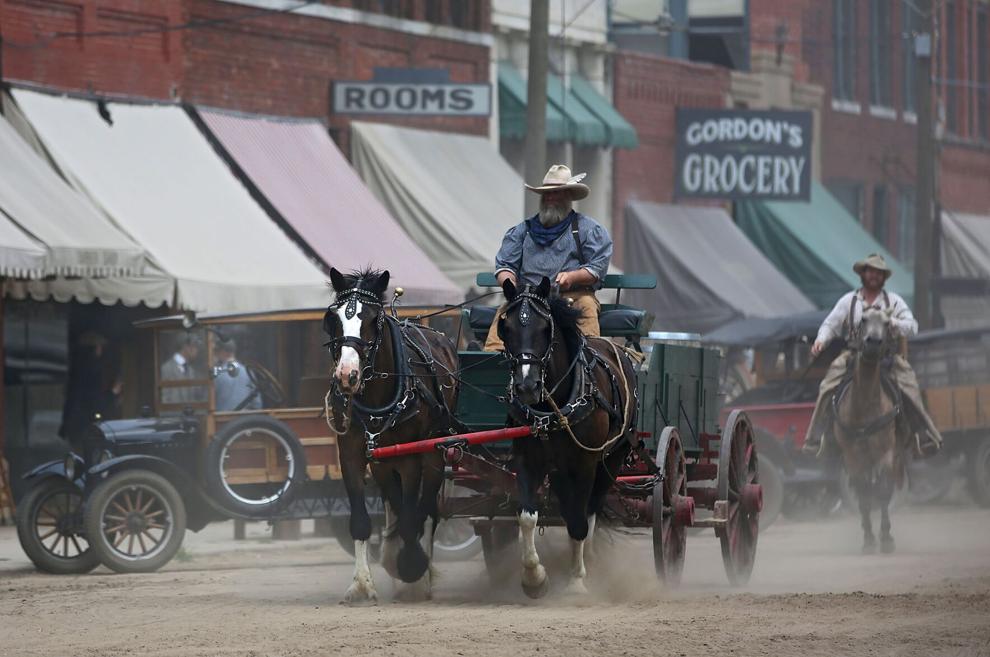 Labor Day sale: $1 for six months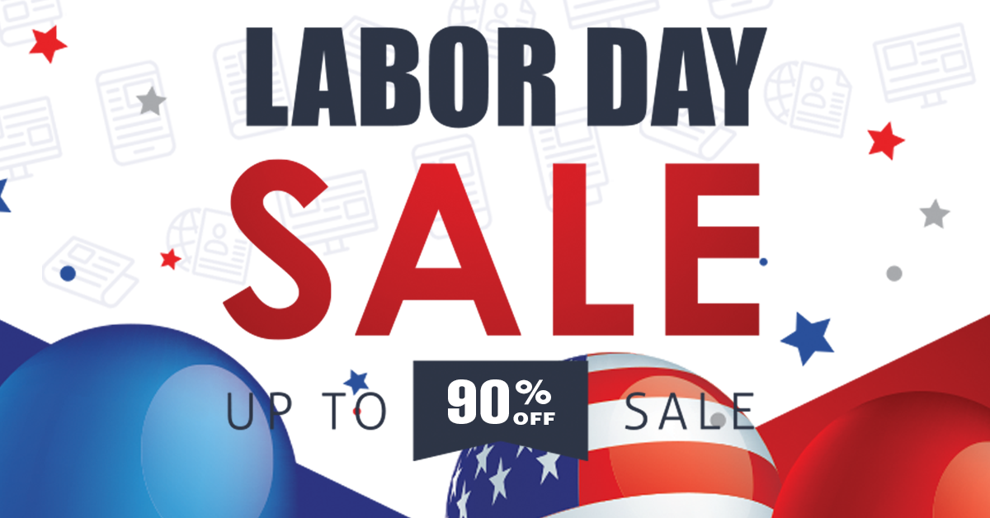 HIDE VERTICAL GALLERY ASSET TITLES