The summer of "Stillwater" has arrived.
The summer movie season is traditionally a launching pad for heavy-on-escapism blockbusters.
Save the artsy films for another time.
Moviegoers want action with their popcorn when the temperature rises — and they'll get it this summer with comic book-inspired fare like "Black Widow," "The Suicide Squad" and "Shang-Chi and the Legend of the Ten Rings."
Also on the summer movie roster for 2021: A film bearing the name of an Oklahoma town.
"Stillwater" is due to be released July 30. Described as a dramatic thriller, the film stars Matt Damon as an Oklahoma oil worker who travels to France to visit a daughter imprisoned for a murder she says she did not commit.
Oklahoma has become a film industry hot spot. Martin Scorsese is shooting "Killers of the Flower Moon" (starring Leonardo DiCaprio and Robert De Niro) on Oklahoma soil. The based-in-Oklahoma FX series "Reservation Dogs" will debut Aug. 9. Filming for "Stillwater" took place in Oklahoma, too. (A Stillwater water tower appears in the trailer.)
According to the Oklahoma Film + Music Office, filming for "Stillwater" occurred in Oklahoma City, Arcadia, El Reno, Guthrie and Coyle in late 2019. Specific sites include Will Rogers World Airport as well as downtown Coyle, which was staged/dressed with debris and other elements to simulate tornado devastation. Pre-production and filming in Oklahoma lasted 50-plus days.
While you're waiting for "Stillwater" to reach cinemas, here's a summer movie guide with a sampling of films you can see between now and Labor Day weekend.
July 9
You've seen the Black Widow (Scarlett Johannson) in action as part an ensemble super group in the Avengers blockbusters. Now Natasha Romanoff has a movie of her own. The Black Widow confronts the darker parts of her background when a dangerous conspiracy with ties to her past arises. Natasha must deal with her history as a spy and the broken relationships left in her wake prior to joining the Avengers.
"Black Widow," which launches simultaneously in theaters and on Disney+ with Premier Access in most Disney+ markets, is the first film in phase four of the Marvel Cinematic Universe.
July 16
NBA megastar Michael Jordan starred alongside Bugs Bunny in 1996's "Space Jam." LeBron James is treading in Jordan's sneaker-steps in this next-gen follow-up. When LeBron and his young son, Dom, are trapped in a digital space, LeBron must get them home safely by leading Bugs, Lola Bunny and a gang of undisciplined Looney Tunes characters to victory on the basketball court over a team of digitized champions: a powered-up roster of pro hoops stars. In addition to being in theaters, the film will be available on HBO Max for 31 days from theatrical release.
Escape Room: Tournament of Champions
The 2019 psychological thriller "Escape Room" proved profitable enough to merit a sequel. In the new chapter, six people are locked in another series of escape rooms. They slowly uncover what they have in common to survive — and they discover they've all played the game before.
July 23
Snake Eyes: G.I. Joe Origins
This is the third installment in the G.I. Joe film series, following 2009's "G.I. Joe: The Rise of Cobra" and "G.I. Joe: Retaliation." Ray Park played Snake Eyes in the first two films, but Henry Golding takes over the role in the origin tale. Snake Eyes, a loner, is welcomed into an ancient Japanese clan after saving a life. Snake Eyes learns the ways of the ninja warrior while also being provided with a place to call home. But, when secrets from his past are revealed, Snake Eyes' honor and allegiance will be tested.
Filmmaker M. Night Shyamalan, who brought you "The Sixth Sense," "Signs" and the "Unbreakable" film series, is behind this supernatural mystery thriller about a vacation gone wrong. A family at a tropical destination discovers a secluded beach is causing them to age so rapidly that their lives are reduced to one day.
July 30
From visionary filmmaker David Lowery comes an epic fantasy adventure about Sir Gawain (Dev Patel), a reckless and headstrong nephew of King Arthur who embarks on a quest to confront the Green Knight, an enormous emerald-skinned stranger and "tester of men." Gawain contends with ghosts, giants, thieves and schemers in what becomes a deeper journey to define his character and prove his worth in the eyes of his family and kingdom.
Named after a Disney theme park attraction, "Jungle Cruise" stars Dwayne Johnson and Emily Blunt as they go on a thrill ride down the Amazon in search of the Tree of Life. Also look for Jesse Plemons, who is in the cast of "Killers of the Flower Moon." "Jungle Cruise" releases in theaters and on Disney+ with Premier Access.
A film that premiered at Sundance 2020, "Nine Days" is about a man (Winston Duke) who watches people go about their lives — until a subject perishes and leaves a vacancy for a new life on earth. He encounters candidates — unborn souls — who arrive to undergo tests determining their fitness. Free-spirited Emma (Zazie Beetz), a candidate unlike the others, forces Will to turn within and reckon with his tumultuous past.
Aug. 6
From DC Comics lore, the Suicide Squad features a roster of expendable operatives — bad guys and bad girls who are freed from imprisonment to tackle dangerous missions. Maybe you're familiar with the concept if you read the source material or if you saw a predecessor film, "Suicide Squad," in 2016.
"Guardians of the Galaxy" filmmaker James Gunn is new at the helm for the follow-up and Margot Robbie is back as fan-favorite Harley Quinn. Her squad-mates this time around include Bloodsport, Peacemaker, Captain Boomerang, Ratcatcher 2, Savant, King Shark, Blackguard and Javelin. "The Suicide Squad" will be released simultaneously to theaters and HBO Max.
Aug. 13
The 2016 horror thriller "Don't Breathe" — three friends get trapped in a blind man's house while breaking into it — was a critical and box office success. Stephen Lang returns as the blind man, Norman Nordstrom, in the sequel.
A gamer action comedy, "Free Guy" stars Ryan Reynolds as a bank teller who discovers he is a background player in a video game. He decides to become the hero of his own story. In a world where there are no limits, he is determined to be save the world his way. The cast includes Taika Waititi, one of the creative forces behind "Reservation Dogs." Expect lots of cameos, including a posthumous appearance by Alex Trebek.
Talk about respect: Academy Award winner Jennifer Hudson was handpicked by Aretha Franklin to star as the Queen of Soul in this movie about Franklin's life. The cast includes fellow Academy Award winner Forest Whitaker, Mary J. Blige, Marlon Wayans and Tituss Burgess.
Aug. 20
A widow (Rebecca Hall) begins to uncover her recently deceased husband's disturbing secrets in this psychological thriller that premiered at Sundance 2020.
Here's the tag line for a movie your kids may be eager to see: "Your fate is in their paws." When the PAW Patrol's biggest rival, Humdinger, becomes mayor of nearby Adventure City and starts wreaking havoc, Ryder and everyone's favorite heroic pups kick into high gear to face the challenge. Joining the PAW Patrol in their big screen debut are cast members from the TV series along with Iain Armitage, Marsai Martin, Yara Shahidi, Kim Kardashian West, Randall Park, Dax Shepard, Tyler Perry and Jimmy Kimmel.
Rescued as a child by legendary assassin Moody (Samuel L. Jackson) and trained in the family business, Anna (Maggie Q) is the world's most skilled contract killer. When Moody, a father figure, is brutally killed, Anna vows revenge. Michael Keaton plays an enigmatic killer "whose whose attraction to Anna goes way beyond cat and mouse."
Hugh Jackman of Wolverine fame puts away the claws to join Rebecca Ferguson and Thandiwe Newton in an action thriller. His character, described as a private investigator of the mind, navigates the darkly alluring world of the past by helping clients access lost memories.
Aug. 27
For as long as residents can remember, the housing projects of Chicago's Cabrini Green neighborhood have been terrorized by a ghost story about a supernatural killer with a hook for a hand. The Candyman is summoned by those who dare to repeat his name five times into a mirror. Tony Todd starred in the original "Candyman" film in 1992. He's back for what is being called a sequel to the first movie (even though there have been two films in the franchise since). Academy Award-winning filmmaker Jordan Peele is on board for this visit from the Candyman.
Sept. 3
Shang-Chi and the Legend of the Ten Rings
Marvel Comics characters created in the 1960s have been busting the box office. Here comes a Marvel character who debuted in the 1970s, when, of course, everybody was kung fu fighting.
Shang-Chi, Master of Kung Fu, leaps into the Marvel Cinematic Universe with "Shang-Chi and the Legend of the Ten Rings," which is getting a theatrical and Disney+ Premier Access release. Simu Liu stars as Shang-Chi, who confronts the past he thought he left behind when he is drawn into the web of the mysterious Ten Rings organization.
Made in Oklahoma movies, from box-office hits to upcoming projects
Coming soon: 'Killers of the Flower Moon'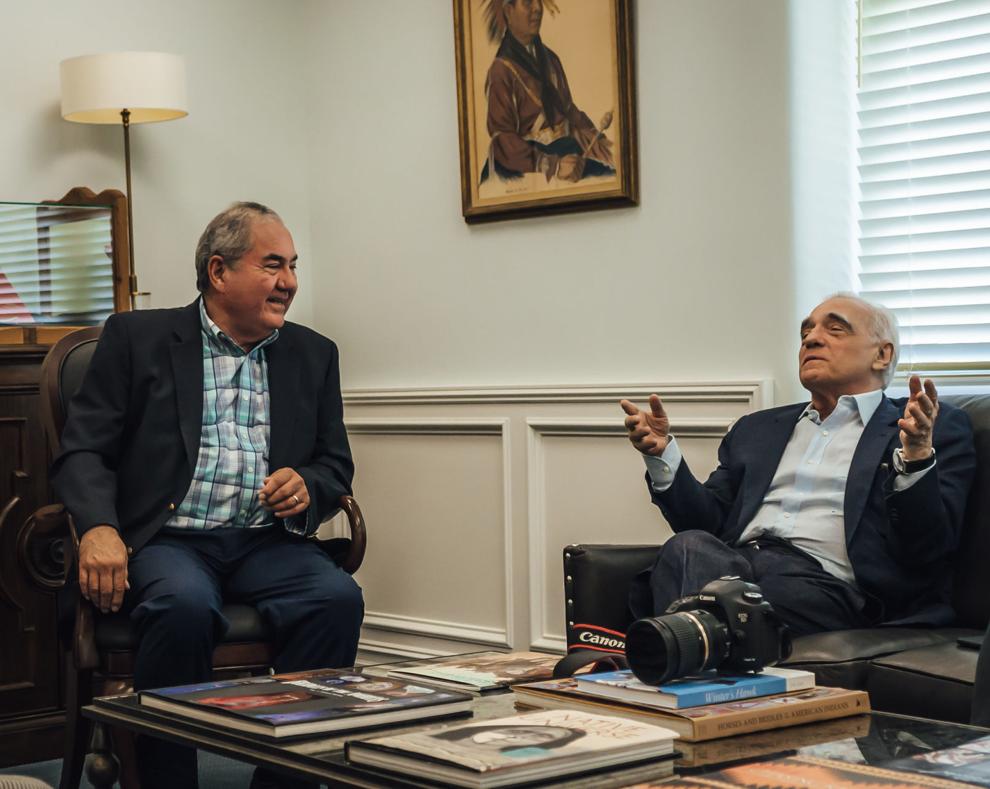 'Minari'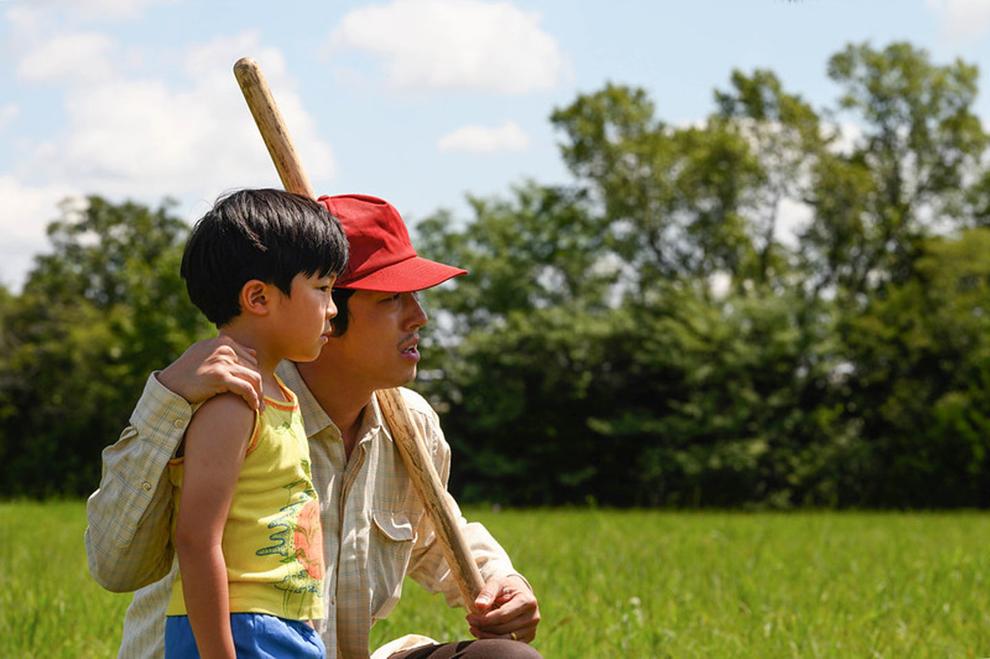 'Twister'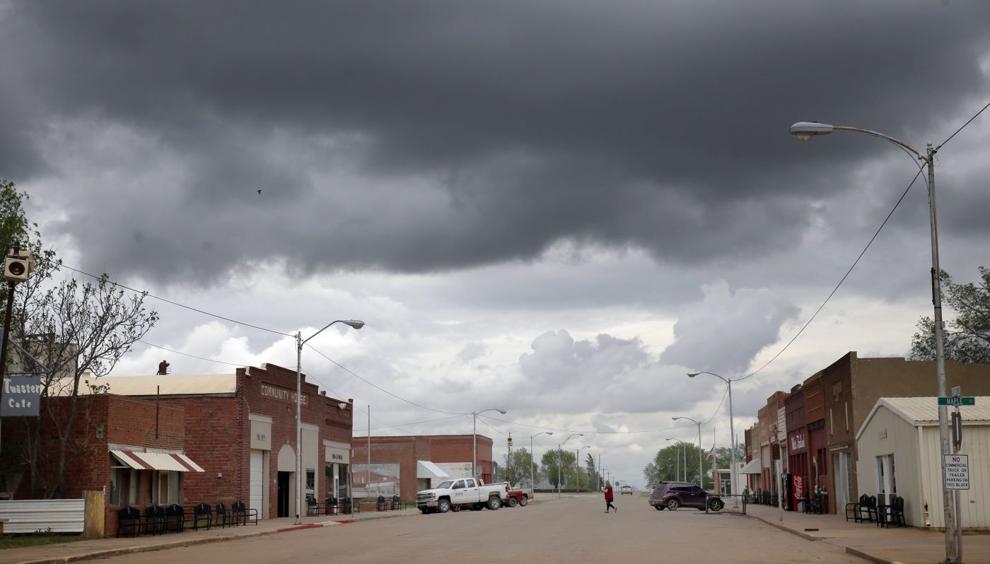 'Rain Man'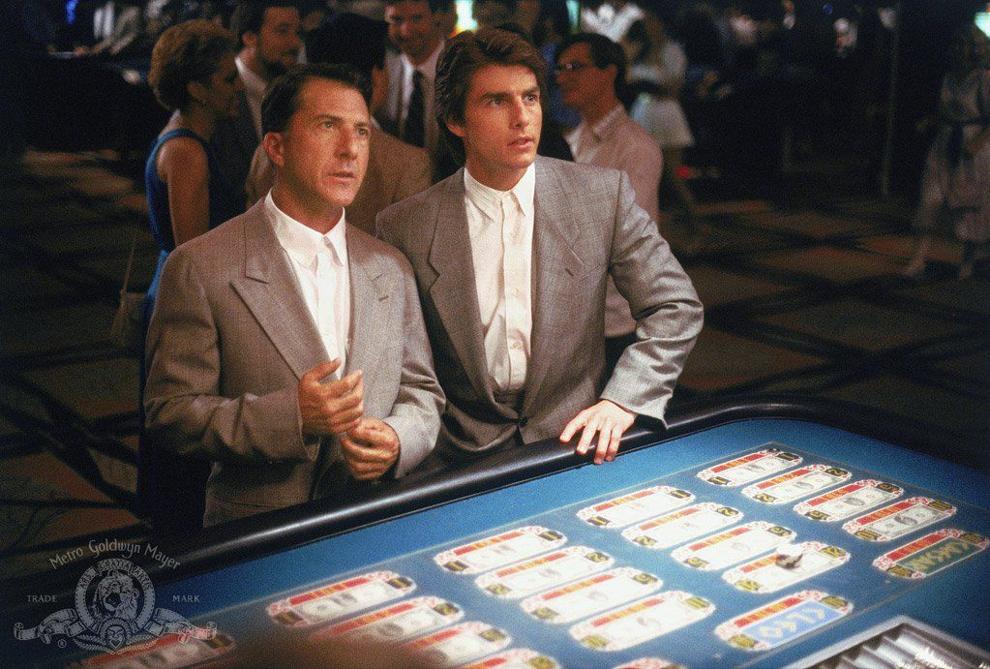 'I Can Only Imagine'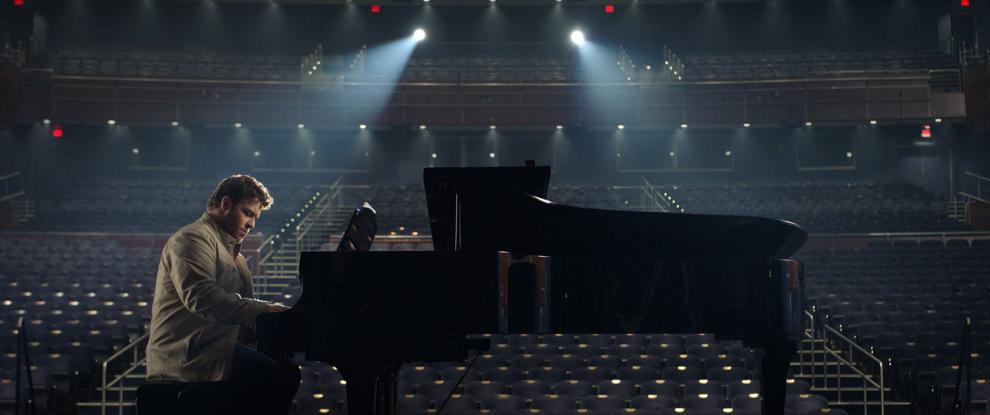 'August: Osage County'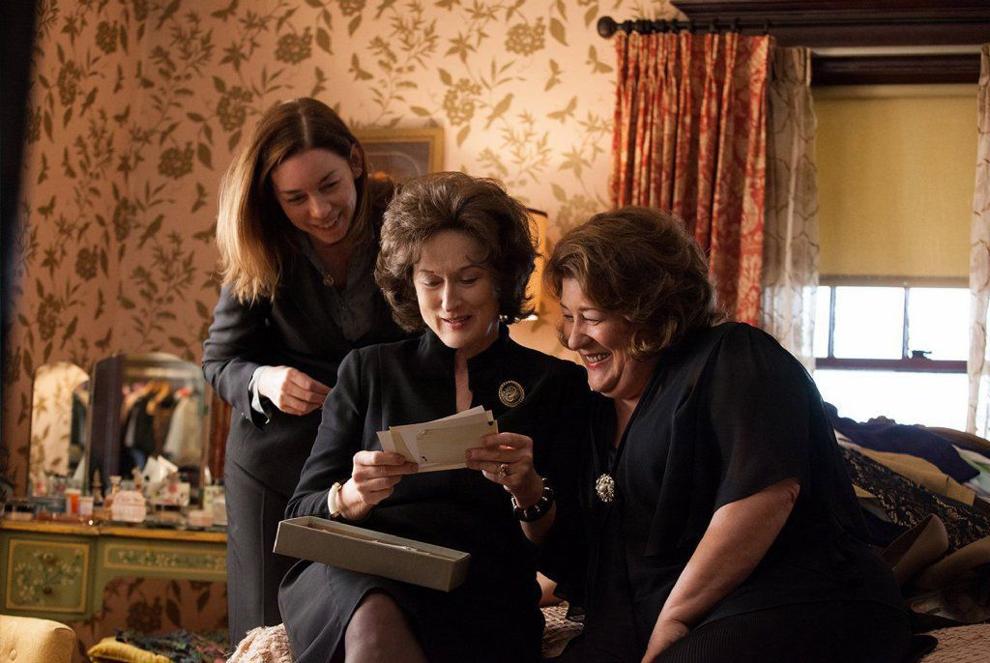 'Elizabethtown'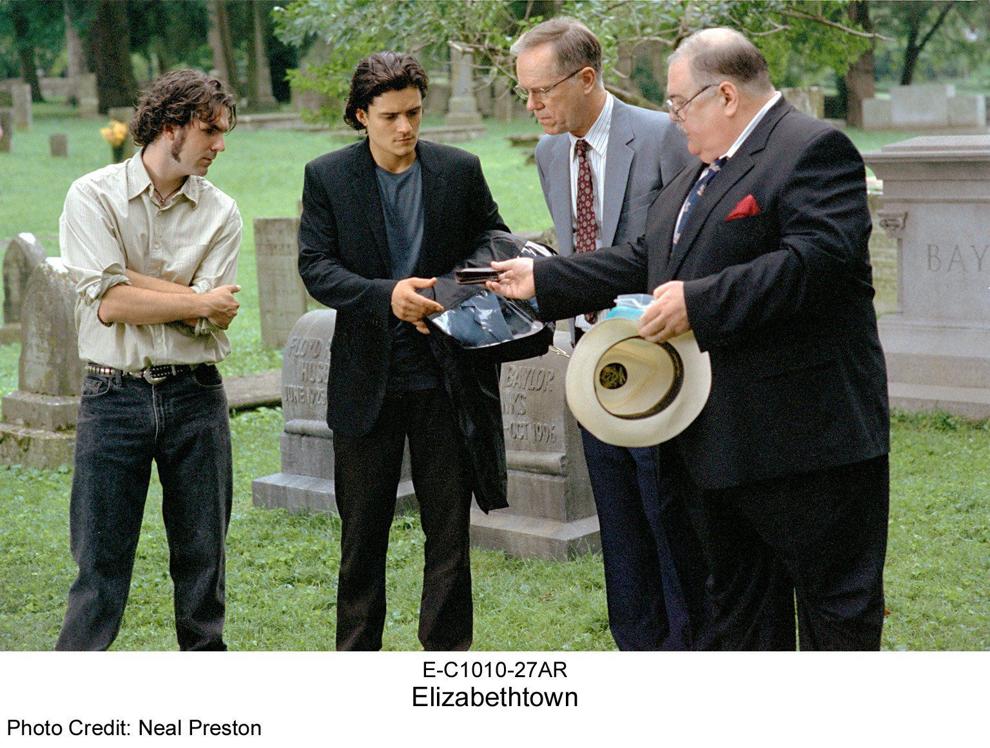 'Around the World in 80 Days'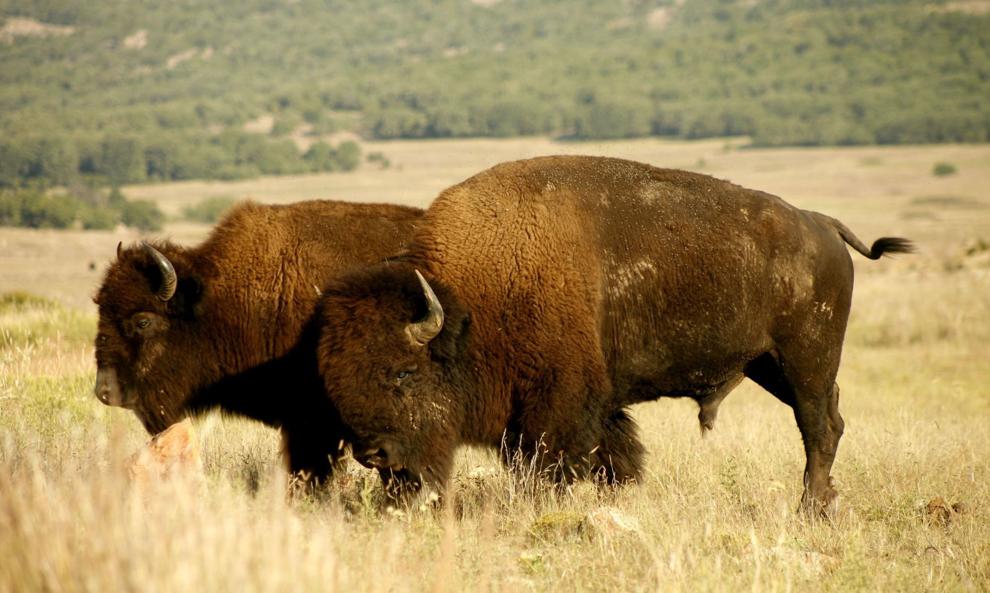 'The Outsiders'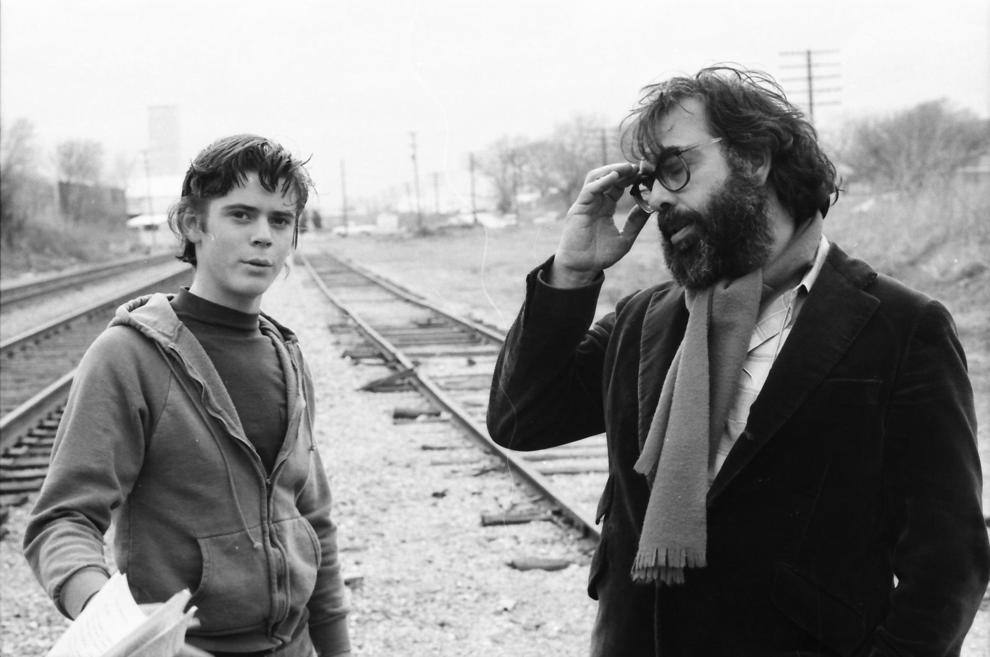 'A Simple Wish'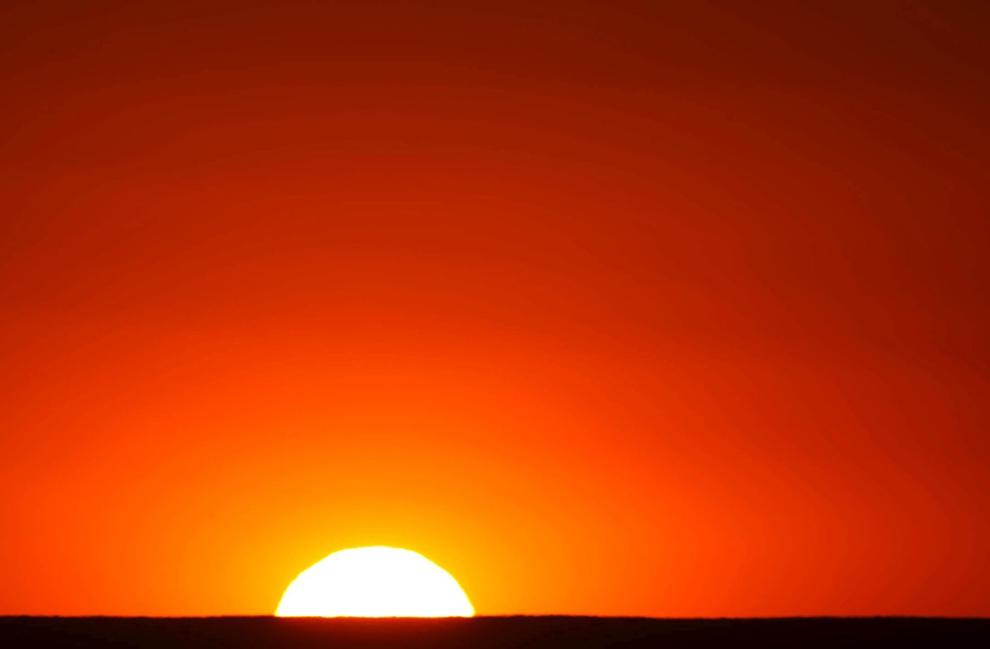 'Tex'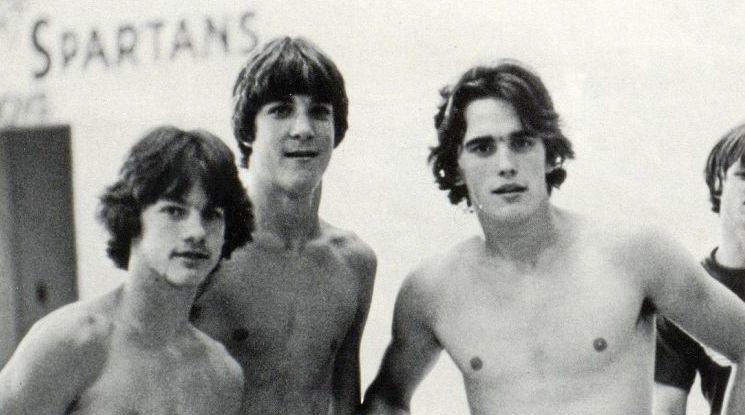 'UHF'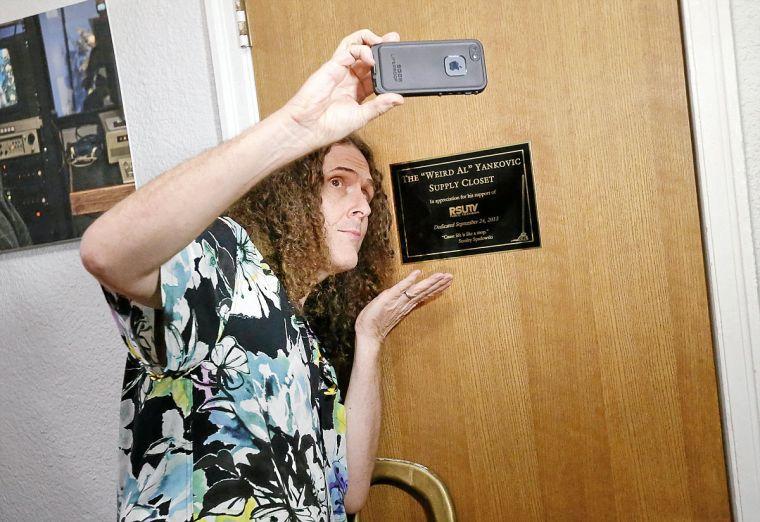 'The Killer Inside Me'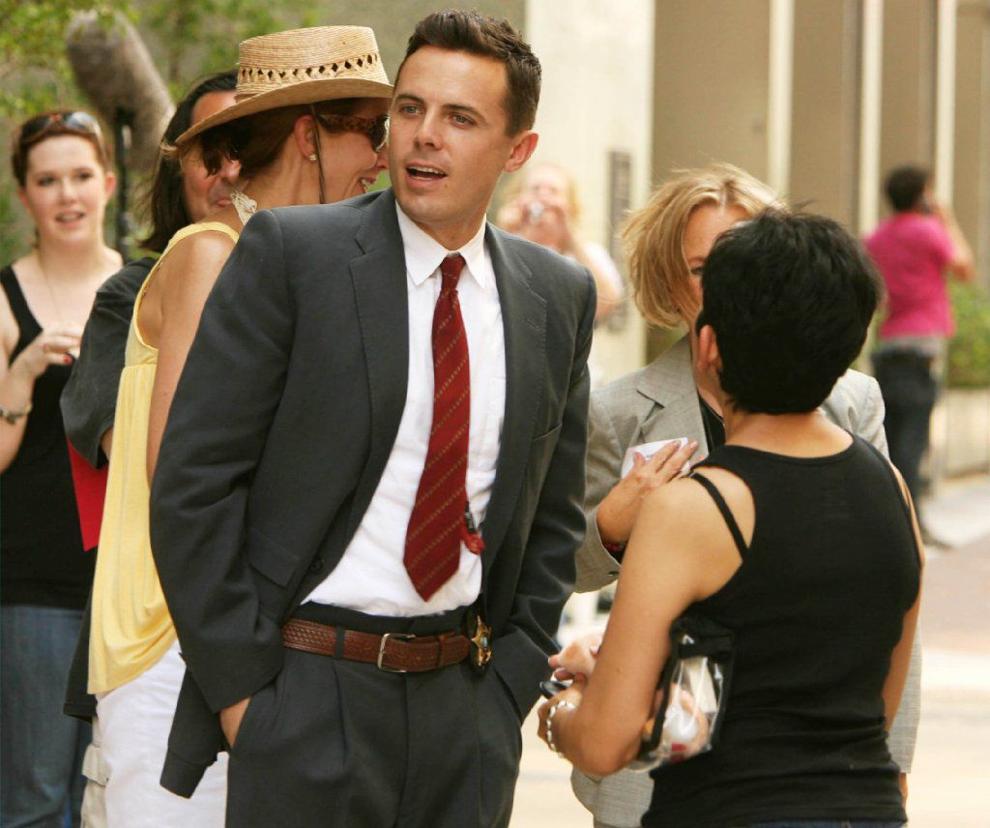 'My Heroes Have Always Been Cowboys'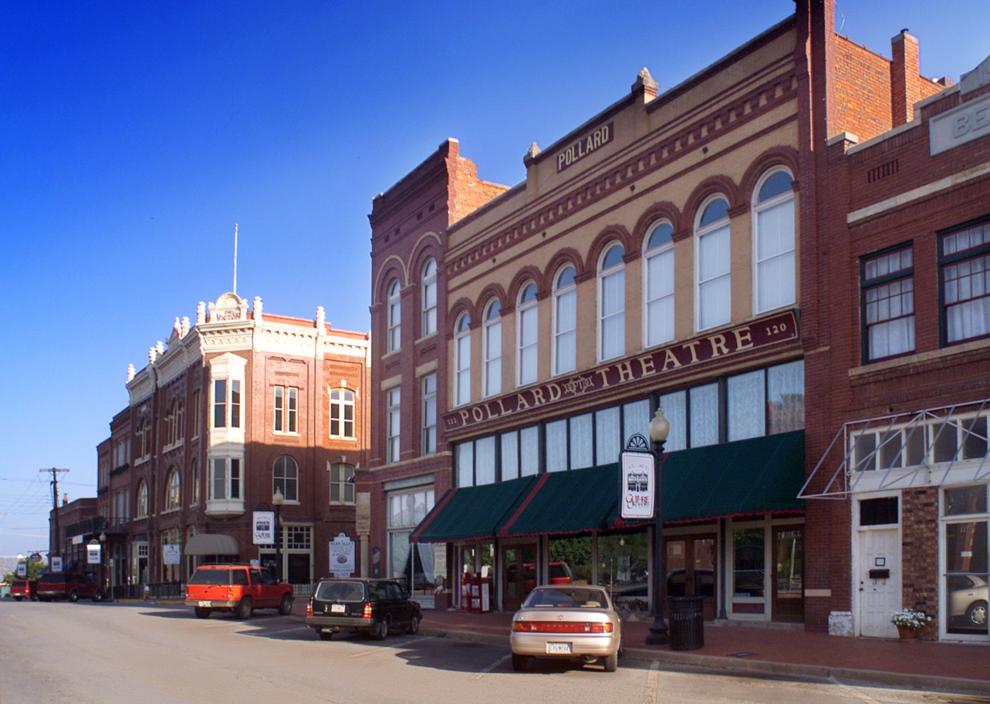 'Wildlife'
'Home Run'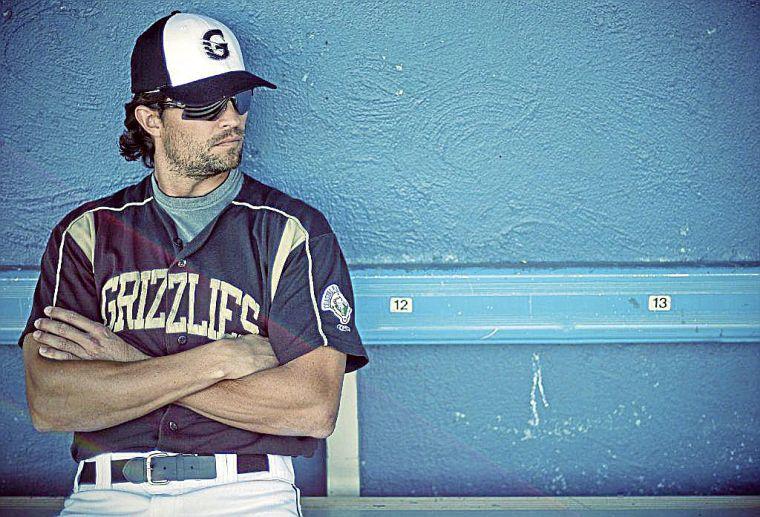 'To the Wonder'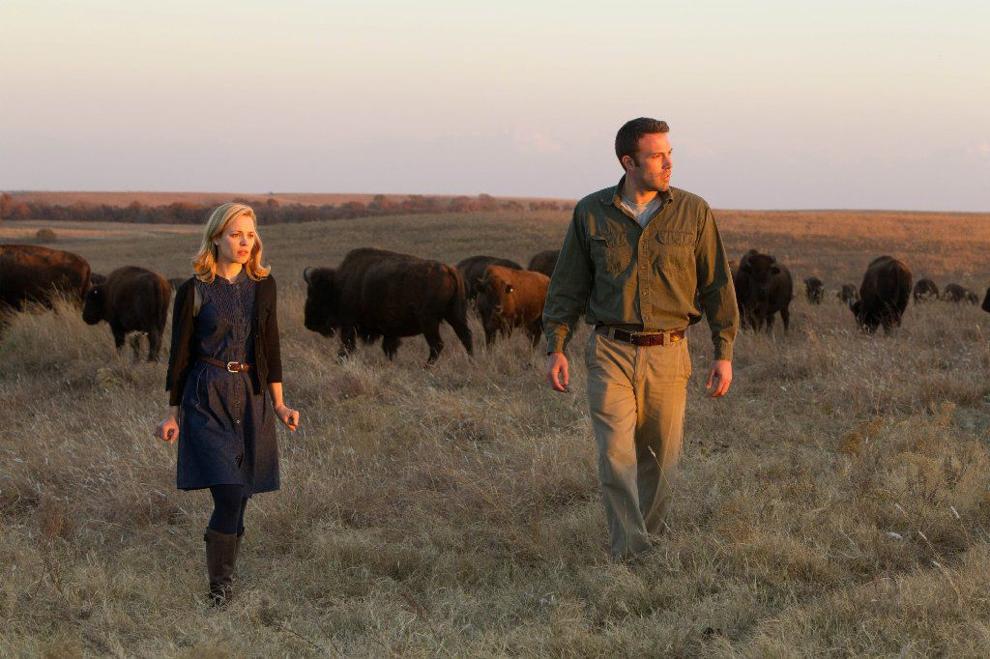 'Rumble Fish'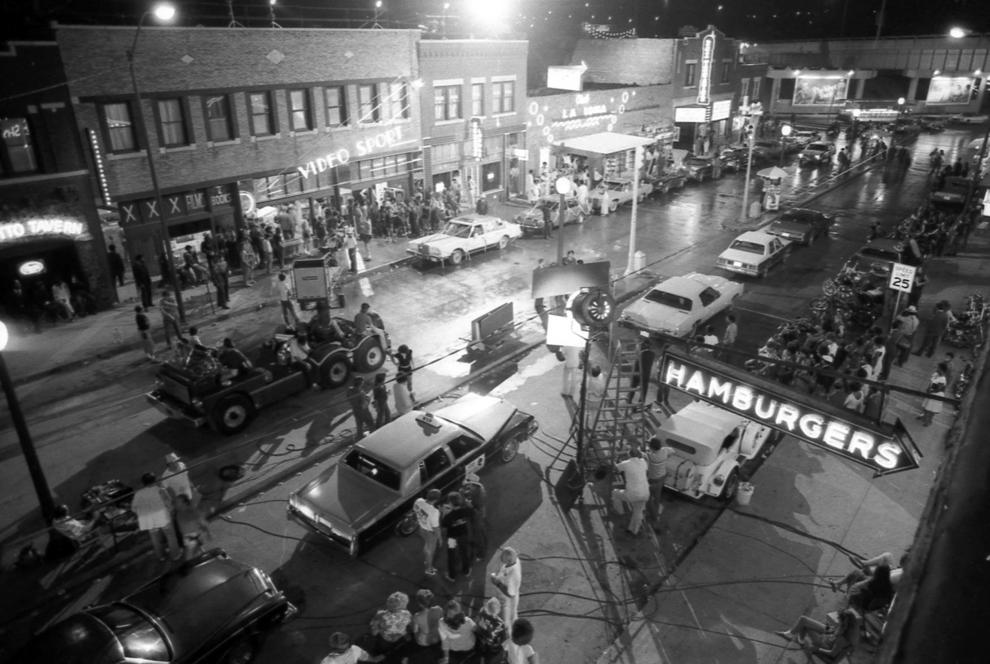 'American Honey'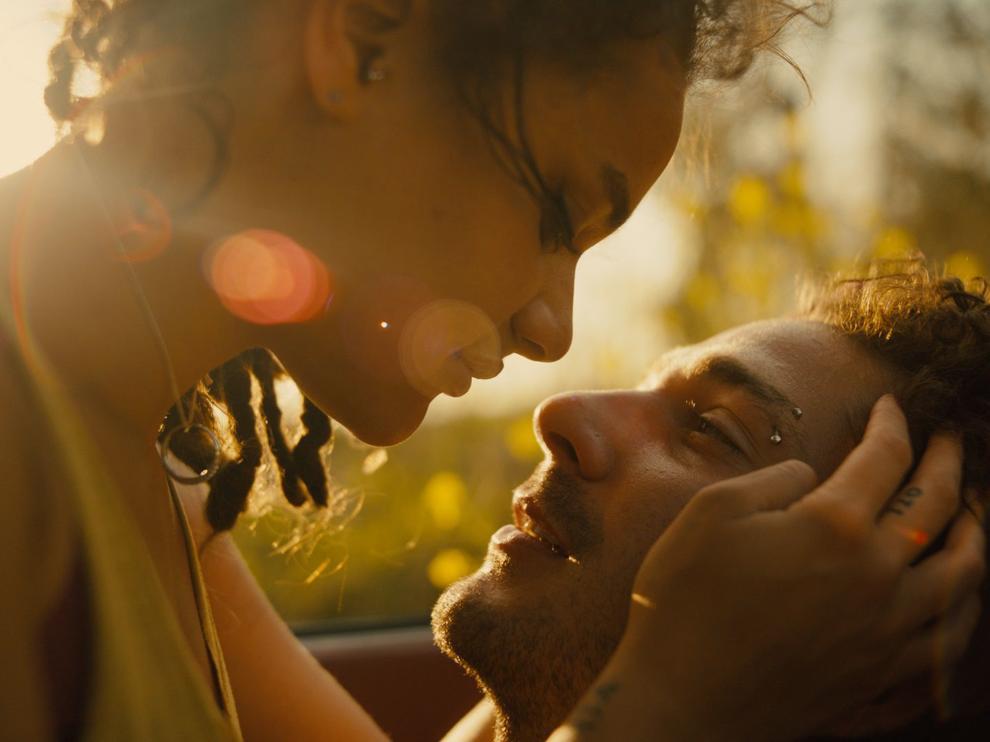 12 months for just $29.99

Featured scene video: Go behind the scenes with an aquarist at the Oklahoma Aquarium