With a Christopher Nolan film, it's sometimes difficult to discern as the experience washes over you.
Is this movie an incomprehensible mess? Or is it so smart and complex that it was destined to leave your mind blown and confused?
And is that the experience you want from a movie?
The answer would seem to be no, but then the payoff is so good, and Nolan's track record speaks for itself: His films like "The Dark Knight," "Inception" and "Memento" are classics, and they are so intricately constructed that they can offer new rewards with each viewing.
For my money, I'd rather leave the cinema ready to debate what it all meant and how thrilling the movie was than how disposable it was.
Nolan's new movie is "Tenet," and it is a big, brassy, brainy spectacle.
This is the movie that is supposed to lure people back into cinemas, perhaps almost against their will, during a pandemic because the cult of Nolan is that strong and because his films are so original.
"Tenet" does not disappoint on those counts: This puzzle of a picture is astounding and confounding, often at the same time. As for the mind-bending concept, it's somewhat comforting to know that Nolan is in on the joke.
As a character questions "What is happening here?" in the dream-within-a-dream scenario of Nolan's "Inception" — because we're all thinking it at some point — so does "Tenet" deliver a similar one-liner.
"Don't try to make sense of it," a character tells our protagonist in the opening minutes.
She says this as she tries to explain, literally, which end is up in a world where time is malleable and in which to find the bad guy, our spy is not only going to have to know where he is hiding, but also when he is hiding.
So it's a time-travel movie? Yes and no. It's complicated.
When you boil it down, international spies and world-protectors are trying to stop a devious plan. It is wrought by a man who seems like a simple arms dealer. But he is much more because he has access to the future. And to the past.
John David Washington, the talented young actor whose "BlacKkKlansman" performance took him far out of any "Denzel's son" shadow, is literally portraying The Protagonist in "Tenet," a man with no name who serves as our guide through Nolan's latest labyrinth.
It is a world that looks very stylish a la James Bond with its spy games. Everything is gorgeous, from the locations to the clothing to the architecture to the boats and vehicles to, well, you get it.
This is one great-looking film.
You could enjoy it immensely with the sound off, just sight-seeing and people-watching, but then you would miss out on Ludwig Goransson's throbbing score which, when tied in with the editing of action scenes full of incredible non-CGI stunts, makes the pulse pound.
A note: Some are going to say that you might enjoy the movie more with the sound off because you won't be so confused by the rapid-fire dialogue that makes you go, "Huh?"
That's a combination of the complexity of the discussions (a physics degree might help) and not being able to hear the discussions. More on that later.
For myself, this may have been a personal-record "Huh?" movie, and yet I was enthralled throughout, too afraid to look away considering what I might miss.
The film's official synopsis: "Armed with only one word — Tenet — and fighting for the survival of the entire world, the Protagonist (John David Washington) journeys through a twilight world of international espionage on a mission that will unfold in something beyond real time. Not time travel. Inversion."
Think of "tenet" as the key belief of a story's protagonist. Inversion? It's the idea that time can run backward. Another thought on "tenet": It's the same word, forward or backward.
First think of the movie's Bond-like comparisons: The Protagonist is dashing; the villain is a sadistic Russian (played by Kenneth Branagh with cocksure glee); the location filming is breathtaking, from the sheer cliffs of Italy's Amalfi Coast to the heights of Mumbai and more.
Then consider other elements: Our protagonist has a partner in Robert Pattinson's character (a friendship that grows despite the secrets they keep from each other), and there's a mother fearing for her child's future.
Nolan isn't known for wearing his heart on his sleeve, and some of these relationships not only don't work, but also they're flat-out awkward.
It's sort of like the themes "the world doesn't work the way you think it does" and "what the world needs now, is love, sweet love" smashing into each other. Awkward.
For many, the biggest challenge will be understanding what people are saying, and I'm not talking about when they start speaking backward. Which happens.
I mean there are accents, from England and India and the Ukraine, and on many occasions, a scene's circumstances call for there to be more characters on-screen wearing masks than the people watching in the cinema.
There were extensive conversations that I had to guess the gist of because the dialogue was even more muffled than that of Tom Hardy's character in Nolan's "The Dark Knight Rises."
Much better, and the reason we all came, are the fireworks that blast off from the beginning, as Nolan stages his first of several giant set pieces.
This time, it's an auditorium that is packed for a performance and then invaded by what appears to be mask-wearing terrorists who pump in gas and put every patron to sleep.
And then our hero dies. Or does he?
That's no spoiler. It has become nearly impossible to offer a spoiler for one of Nolan's movies because they're not conventional; they're about the twisty journey.
What seems like a spoiler makes no sense without knowing what came before it. Or, in this case, after it.
Admit it: You saw a trailer for "Tenet," it looked cool, and you still had no idea what the movie was about.
Here's how audacious Nolan is: You may watch the entire movie and still not grasp its meaning, but you have to admit that many parts of it were unbelievably cool.
So sit back and watch as a giant transport plane slowly crashes into an airport and as two men bungee jump into an impenetrable fortress of a sky-high apartment and as vehicles jam up an Estonian freeway in an elaborately planned heist.
And then experience watching many of these moments in reverse. The more forward you move in the film, the more backward action that takes place.
I'm not going to say that "Tenet" is an easy watch because it isn't. But it is "why we go to the movies" thrilling.
It's rather a demanding challenge, and I'm still looking forward to unlocking more of the mystery on my next viewing.
---
Who's open? Is it safe? Are there concessions? We answer questions about movie theaters reopening
What theaters have just reopened?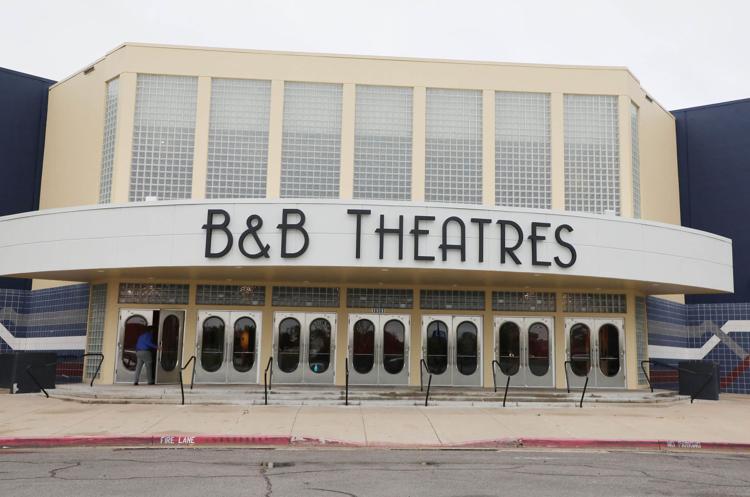 Which theaters have been open previously?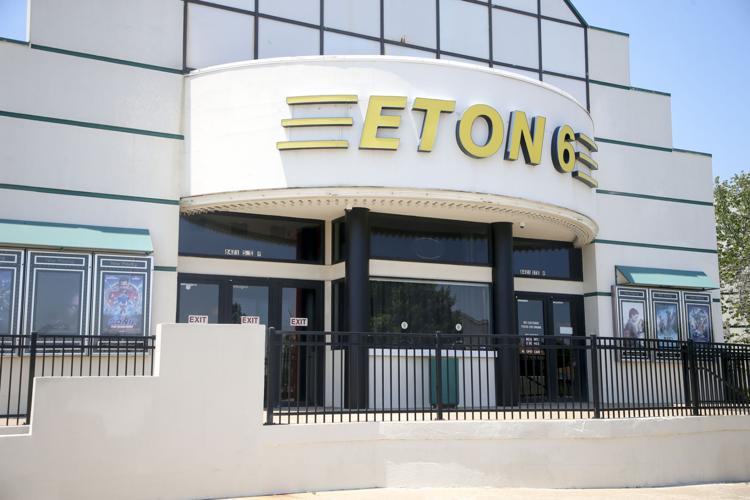 What theaters remain closed, but are reopening soon?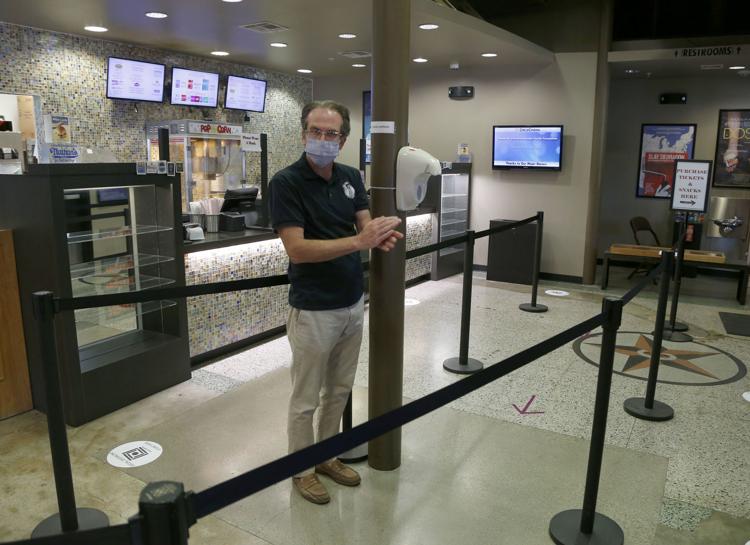 Do you have to wear a mask to the movies?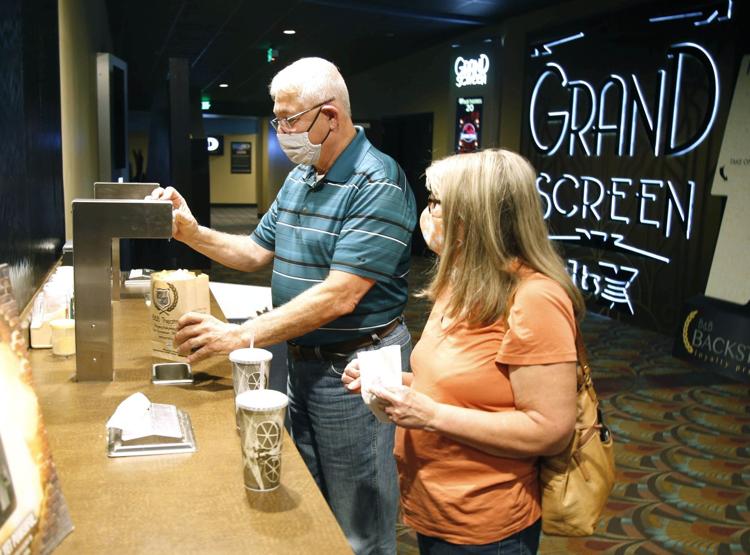 How close will people be seated together?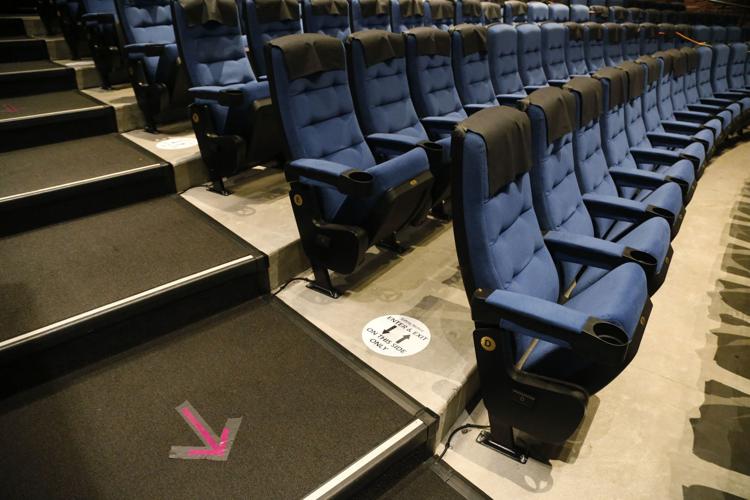 How will that seating plan work?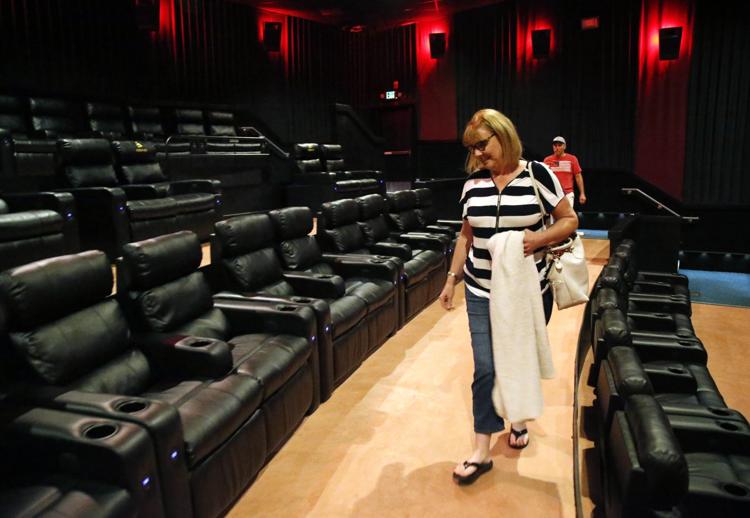 How are the theaters being cleaned between movies?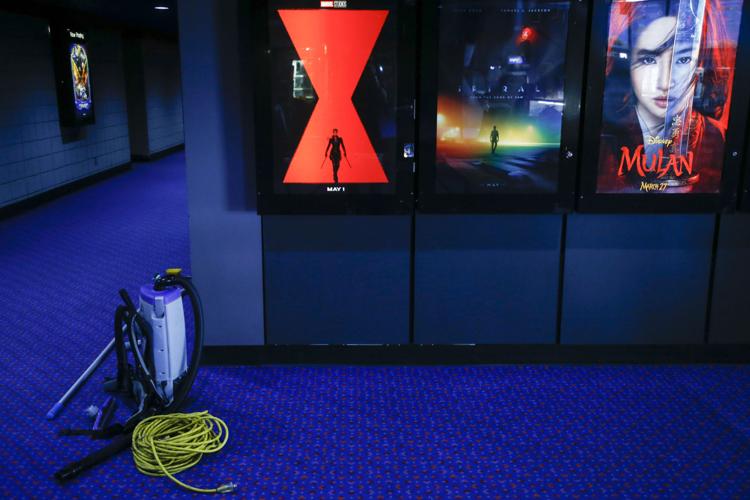 What are the cleaning protocols for the rest of the theater?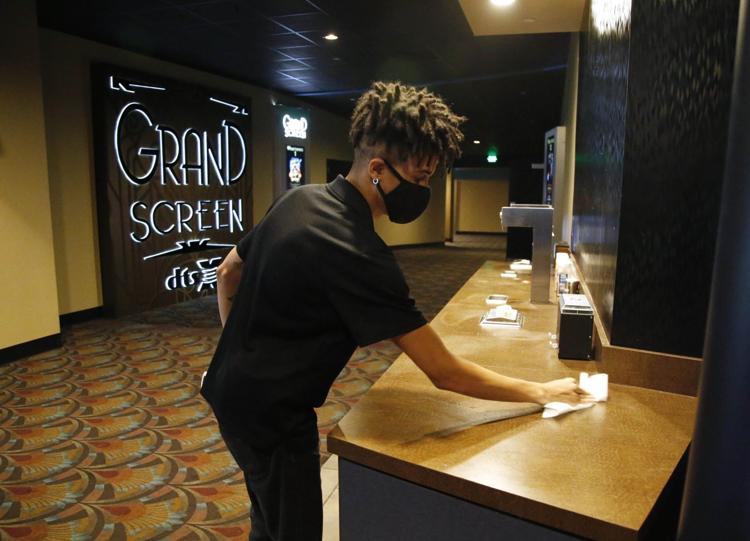 What concessions are available?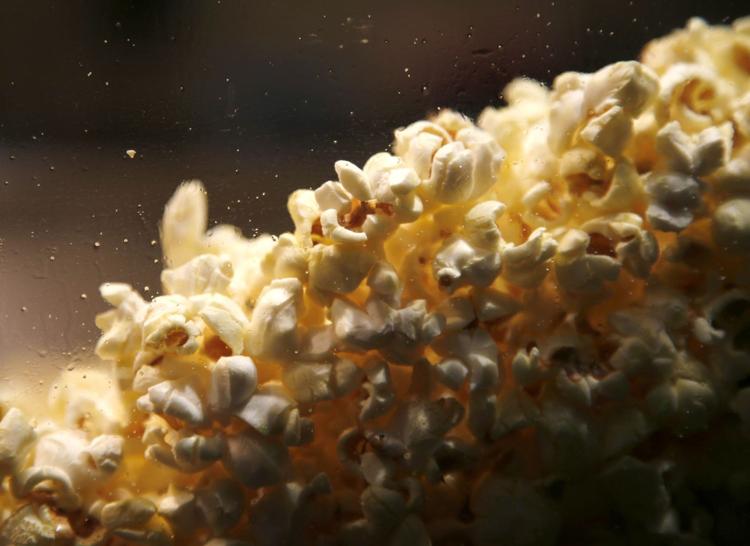 Cash or credit?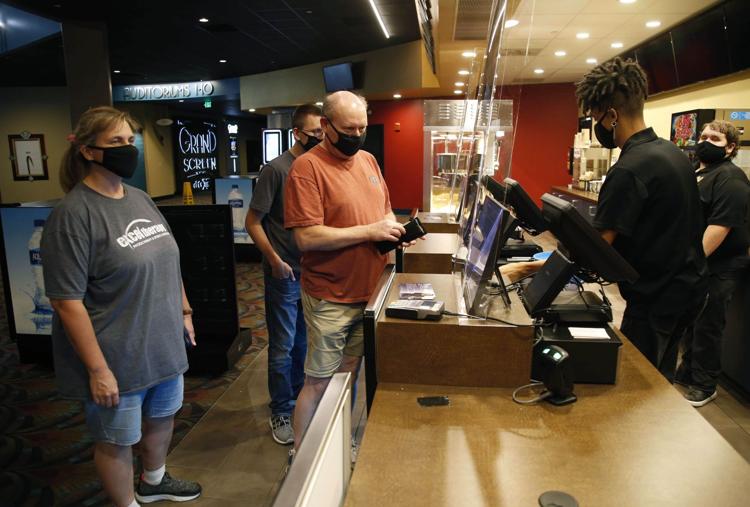 What movies are showing?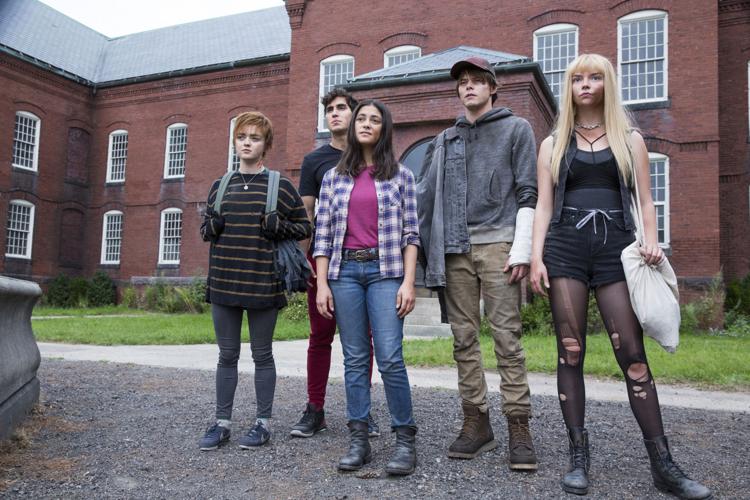 But will cleaning, safety procedures and big movies bring people back to theaters?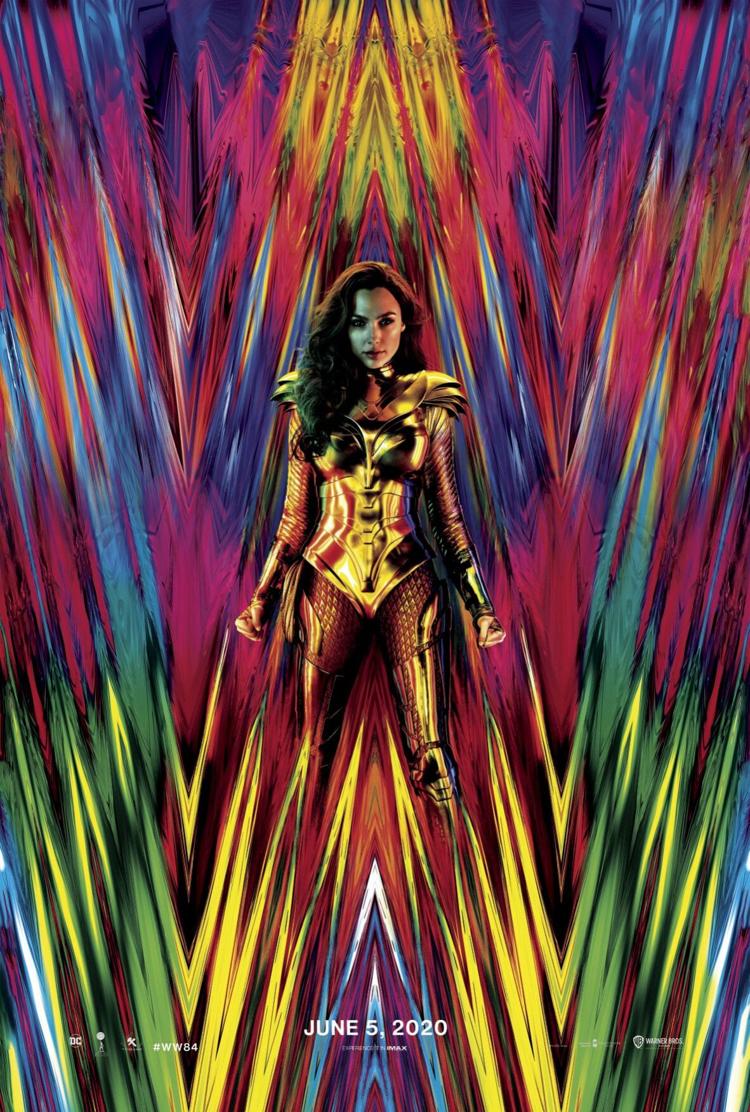 Michael Smith
918-581-8479
Stay up-to-date on what's happening
Receive the latest in local entertainment news in your inbox weekly!