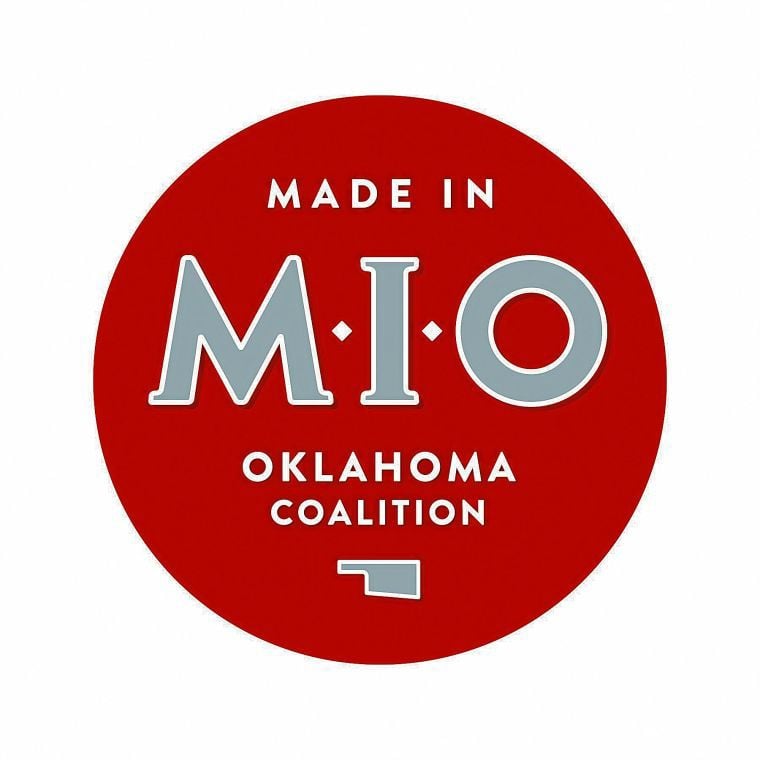 If March winds and April showers bring forth May flowers, you might as well stay full and satisfied with these recipes by the officials of the Made In Oklahoma Coalition.
The following recipes use ingredients from Made in Oklahoma Coalition food manufacturers with products produced by deVine, Ozarka Water, Dairy Pure, Andrew's Honey Bee's, Cheatwood's Honey, Fast Fixin, Hiland, Suan's, Griffin's and Shawnee Mills.
6 cups cold De Vine or Ozarka Water
2 teaspoons black peppercorns
2-inch piece fresh ginger, sliced thinly
2 cups Dairy Pure whole milk
⅓ cup Cheatwood's Pure Raw Honey
1. Place the peppercorns and cloves in a medium saucepan, and crush slightly using a large serving spoon. Add the cardamom and anise, crushing again with spoon.
2. Add the water, ginger and cinnamon stick and bring to soft boil.
3. Reduce the heat and allow it to simmer gently for 10 – 15 minutes. Add the tea, and allow it to steep for an additional 5-10 minutes. At this point the mixture is ready for straining — a fine sieve works well.
4. Add the milk and honey, and return to the heat until it has returned to a gentle simmer. Whisk briskly when pouring, and serve hot.
— Recipe by Made In Oklahoma Coalition
MEATBALL SUBS WITH 5-MINUTE MARINARA
1 package Fast Fixin Italian-Style Meatballs
2 French loafs, cut into thirds
9 slices mozzarella cheese
2 tablespoons Hiland butter, melted
2 tablespoons extra-virgin olive oil
¼ teaspoon crushed red pepper flakes
2 tablespoons chopped fresh parsley
1 teaspoon dried Italian seasoning
1 28-ounce can crushed tomatoes
½ cup Suan's Scotch Bonnet Sweet tomato jam
1. In a sauté pan, warm garlic in olive oil over medium heat. Add red pepper flakes, parsley, Italian seasoning, crushed tomatoes and tomato jam. Bring to a simmer, and cook for 5 minutes.
2. Add the meatballs to marinara sauce. Bring back to simmer, and let warm through, about 10 minutes.
3. To assemble sandwiches, slice French rolls. Place 7-8 meatballs and some sauce on each roll bottom. Place 1 ½ slices of mozzarella cheese over each sandwich. Place French roll tops on each sandwich. Brush tops with melted butter. Bake in a 350-degree oven for 10 minutes or until cheese is melted and bread is lightly golden.
4. Let cool slightly, then and add fresh basil leaves to each sandwich. Serve warm.
— Recipe by Made In Oklahoma Coalition
1 stick Hiland salted butter
1 teaspoon Griffin's vanilla
1½ cups Shawnee Best all-purpose flour
3 cups old fashioned oats
1. Preheat oven to 325 degrees. Grease cookie sheets.
2. Fully cream butter, shortening and sugars until light. Add eggs and beat thoroughly. Add salt, baking soda, cinnamon and vanilla. Mix in flour, oats and pecans, combine well.
3. Place rounded tablespoons of dough on cookies sheets, and bake 12-14 minutes.
— Recipe by Made In Oklahoma Coalition
Jessica Rodrigo 918-581-8482
jessica.rodrigo@tulsaworld.com
Twitter: @EatsEatsEats