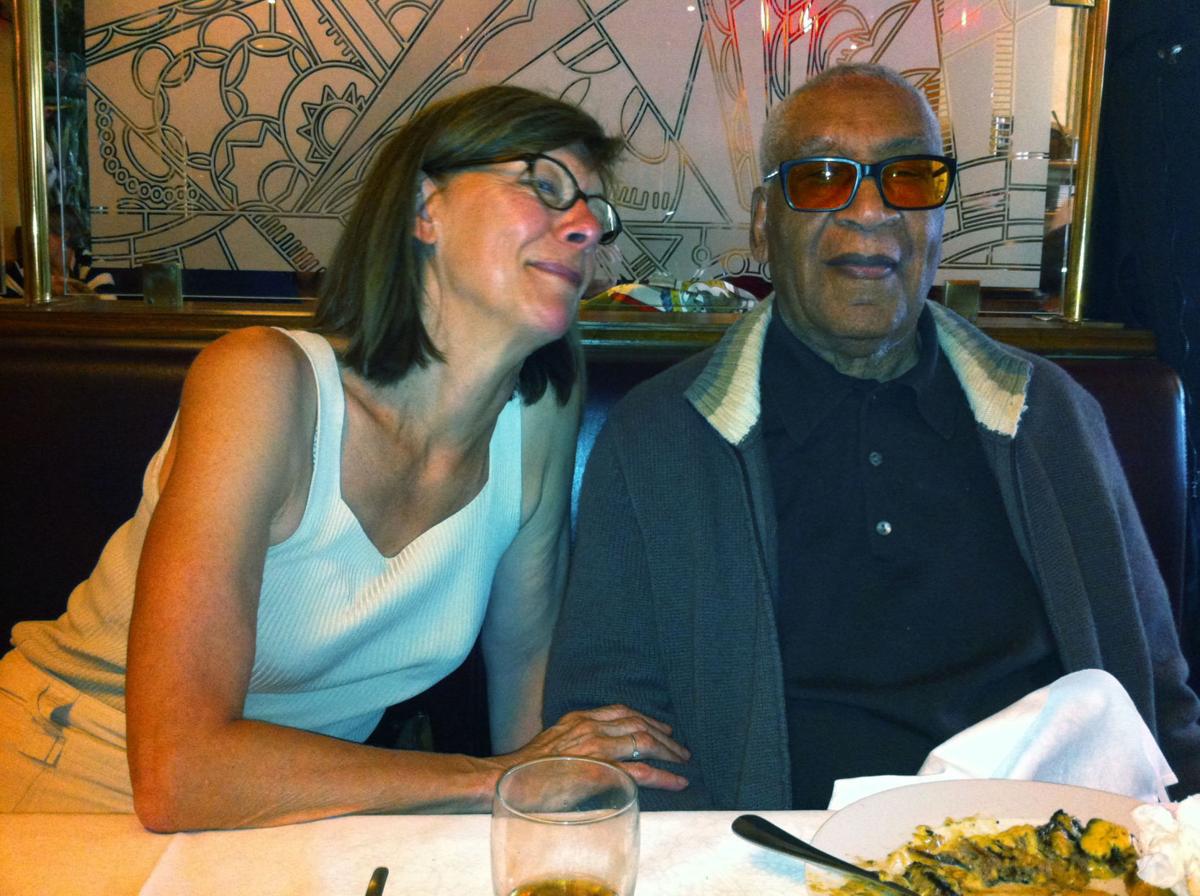 Just a couple of months before his 101st birthday, noted Tulsa saxophonist and Race Massacre survivor Hal Singer has died.
The city of Chatou, the French town Singer resided in for more than 50 years, made the announcement Thursday.
"Weakened in recent years, Hal Singer has passed out peacefully surrounded by his wife and family," a translation of the post read in part. "The City just lost a friend, an artist and a great man. We extend our condolences to his family."
First visiting Paris for a one-month gig in 1965, Singer made the area his new home, and he became a bit of a celebrity there, his wife, Arlette, told the Tulsa World last year.
Born Oct. 8, 1919, in Tulsa's Greenwood District, Harold Joseph "Cornbread" Singer hung around Tulsa's railroad depots as a boy, catching some of the top bands of the time. He would invite them home to enjoy some of his mother's cooking, and the gesture paid off later in New York as his career got off the ground.
"Saxophonist and composer, (Singer) played with the greatest in an exceptional 70-year career, from Duke Ellington to Ray Charles, to Billie Holiday," the release continued.
Singer married Arlette; the pair had two daughters.
He last played about five years ago, but he was still involved in the music, Arlette said then.
Growing ever more tired, he enjoyed listening to his "musician friends" play live in his living room, she said, his fingers still flickering as if he were playing the notes.
---