The calendar turning to May means the smell of barbecue will soon waft through the streets of Bixby.
Signaling a return to normalcy following the pandemic, the annual Bixby BBQ'n Blues Festival is back after a one-year absence because of COVID-19. The event, known as the largest barbecue festival in Oklahoma, will be May 7-8 at Washington Irving Park, 13700 S. Memorial Drive.
"We think we should have a fairly good crowd," festival co-chairman Buster McCurtain said. "There's good reason for our BBQ'n Blues fans who have followed us over the last 20 years to turn out and start getting to enjoy some normal life with some good music and great barbecue and a lot of fun for the kids."
As many as 10,000 people attend annually, and this will be the 20th year for the event. Seventy-five teams from Oklahoma, Arkansas, Kansas, Missouri and Texas compete for the Grand Champion of BBQ and People's Choice Awards, with $12,000 in prizes handed out.
Taster kits are sold for $10 during the competition, allowing attendees to sample and judge ribs, pork, brisket and chicken. COVID-19 precautions will be followed, including masks and gloves for the participating teams.
The blues part of the event features several local and nationally known artists performing live throughout the two days, with the Rotary Club of Bixby partnering with the Tulsa Blues Society to bring in top talent.
More than 50 retail vendors will display and sell their goods and services, and the food court will have offerings in addition to the barbecue. There also will be a kids zone with pony rides, slides and inflatables.
The festival proceeds provide for Rotary Club projects for the year, badly needed revenue after the event was canceled in 2020. The nonprofit organization distributes dictionaries to third-graders in Bixby and surrounding schools, funds high school scholarships and addresses various other areas of need in the community.
"It's important for the community to come out and support the Rotary Club of Bixby," McCurtain said. "We've gone through a year of COVID and we've not had the resources that we need to support our community projects. ... This might be able to jump-start of the community-service areas that are needing money so they can start their programs back again."
While many annual festivals are back in 2021, others were again canceled because of COVID-19 concerns, including Hop Jam and Tulsa VegFest.
Among festivals pushed back later in the year are Rooster Days in Broken Arrow (Sept. 2-5), Rocklahoma (Sept. 3-5), Route 66 Blowout in Sapulpa (Sept. 12) and BlackGold Days in Glenpool (Oct. 7-10). The Muscogee (Creek) Nation Festival will announce in June if it will be held in the fall.
Here is a look at some of the upcoming summer festivals currently scheduled in the area. Due to frequently changing schedules, please check the event's web site and social media to confirm dates and times before going.
Oklahoma Renaissance Festival
The Castle of Muskogee, 3400 W. Fern Mountain Road, Muskogee
Spread over six weekends, the 25th installment of the Renaissance will feature a full-contact jousting tournament, Birds of Prey exhibitions and traveling acrobats. The Children's Realm has games and hands-on demonstrations for kids, and there's also a costume contest inside the Castle Keepe.



Jenks Food Truck Festival
A variety of popular Tulsa-area food trucks will be on hand along with other vendors from across the region. Patrons can dine and explore shops on Main Street.
Elote Cinco de Mayo Street Festival
Elote Cafe and Catering, 514 S. Boston Ave.
After a one year pandemic-induced hiatus, the luchadors are charged and ready to take the ring. Lucha Libre wrestling, DJ, margaritas & cervezas (21+), puffy tacos & kids activities outdoors make for fun for the whole family. Outdoor wrestling schedule: noon- 1 p.m.; 4—11 p.m.
Town West Route 66 Carnival
Town West, 5700 W. Skelly Drive
The carnival is for all ages and free for everyone. Ride bands are $25. Proceeds benefit the Route 66 Historical Village.
Tulsa International Mayfest
Tulsa Arts District, Archer to Cameron Streets, Boston to Elgin Avenues
Thousands will flock to the Tulsa Arts District for this annual free event with dozens of art vendors, nonstop music and an array of food offerings. Spark your imagination with a visit to THE STUDIO @ Mayfest, which encourages open-ended exploration and discovery.
Tabouleh Fest
This annual family-friendly event includes entertainment, competitions, food and wine tasting. Be sure to also visit the 1923 train depot and museum.
Stilwell Strawberry Festival
This long-running festival brings a day full of activities including a fun run and 5k, a parade, a car show, a horseshoe-throwing contest, live entertainment — and of course, strawberries.
Sunfest
Sooner Park, Bartlesville
Oklahoma's biggest outdoor picnic will have all types of musical entertainment, and there also will be an arts and crafts show with handmade-only items. Youthfest, an attraction designed for children of all ages, will have games and crafts for kids. More than a dozen food vendors offer a wide menu from traditional favorites to ethnic specialties.
American Heritage Music Festival
Grove Civic Center, 1720 S. Main St., Grove; Snider's Camp, 62600 E. 320 Road, Grove
Fiddlers, musicians and music enthusiasts from across the country gather to celebrate their musical heritage, starting with a lakeside dinner at Snider's Camp on the 10th. The Grand Lake National Fiddle Contest will be on the following day, with participants competing for the top prize of $1,000.
OKM Music Festival
Multiple locations in Bartlesville and Tulsa
Eight days and nights will provide musical performances both in person and virtually, with 11 mainstage concerts and six free showcase concerts. The festival finale at Bill Doenges Memorial Stadium will feature Grammy Award-winning group Baha Men.
Saint Francis Tulsa Tough
The event provides three thrilling days of cycling for those participating and those watching. Activities for kids include races in the downtown area on the final two days.
Vinita Route 66 Festival
Celebrating the 150th birthday of Vinita, the festival kicks off with a carnival at South Park and continues with live music and food trucks at block parties. There also will be a car show, live entertainment and a variety of vendors.
Green Corn Festival
Charley Young Park, Bixby
A community celebration dating to the area's agricultural heritage, the festival is designed as old-fashioned, family oriented fun that includes live music, food, arts and crafts, a carnival, a talent show and a parade.
Caribbean Vibes: A Reggae Carnival
Gathering Place, near 31st Street and Riverside Drive
Gathering Place is bringing the island state of mind to Tulsa with Caribbean Vibes: A Reggae Carnival. Live dancing, Caribbean music, food and more dancing. Enjoy a calypso-inspired reggae carnival with unique vibes only found at Gathering Place.
Tulsa Pride Festival
Dennis R. Neill Equality Center, 621 E. Fourth St.
The longest-running LGBT festival in Oklahoma will have a Rainbow Run on the 25th followed by the Pride Parade on the 26th, kicking off an evening of entertainment. In addition to food vendors, there will be a beer garden tent. On the 27th is Picnic in the Park.
Kidsfest
Woolaroc, 1925 Woolaroc Ranch Road, Bartlesville
A longstanding tradition will be bigger than ever with inflatables covering the main grounds of Woolaroc along with games, arts and crafts, entertainment and more. All facilities will be open during Kidsfest, so visitors also can see the mountain man camp and the baby animals in the barn.
Huckleberry Festival
For the 54th annual festival, attendees can enjoy a carnival, parade, car show, rodeo, crafts and food. The Fourth of July will include a fireworks show.
Arts, Crafts, Music and Cajun Festival
Grove Civic Center, 1720 S. Main St., Grove
Authentic Cajun food and music will be served at this event hosted by Jana Jae, Grove's queen of country fiddle. Admission is $5 and kids get in free.
Folds of Honor FreedomFest
Fireworks are shot from the 21st Street Bridge
Features live music, inflatables, family picnics and fireworks along the Arkansas River.
La Fiesta de Tulsa
Gathering Place, near 31st and Riverside Drive
The Latin and Hispanic cultures in the community will be celebrated with this annual, fan-favorite festival. Latin cultures will come together for a night filled with cultural food and drink, crafts and live performances.
Riverside Rib Festival
Gathering Place, near 31st and Riverside Drive
A new barbecue tradition will feature a day of grilling, chilling and challenging some of the top BBQ masters in the region. The event will include live music, local brews and, of course, barbecue.
Photos: Hundreds sample barbeque and banana splits at Jenks American Food Truck Festival
Jenks America Food Truck Festival 2021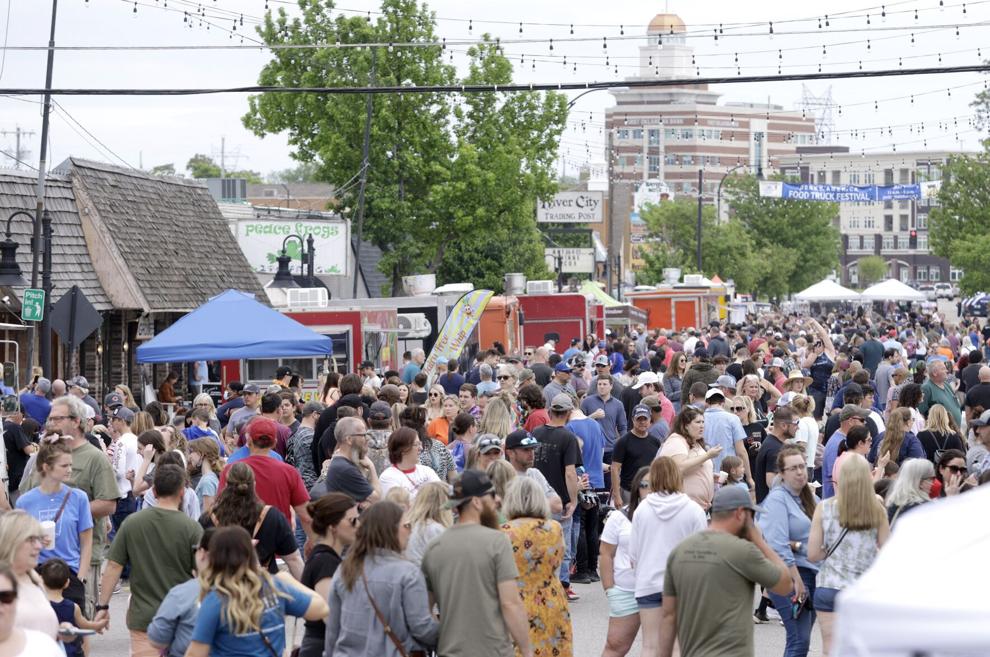 Food Truck Festival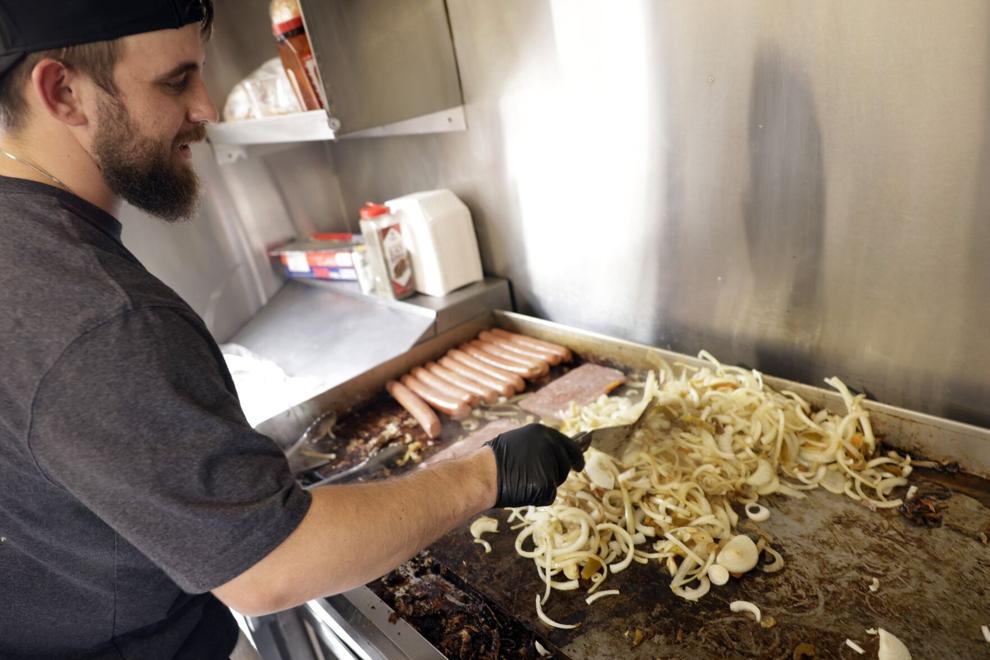 Food Truck Festival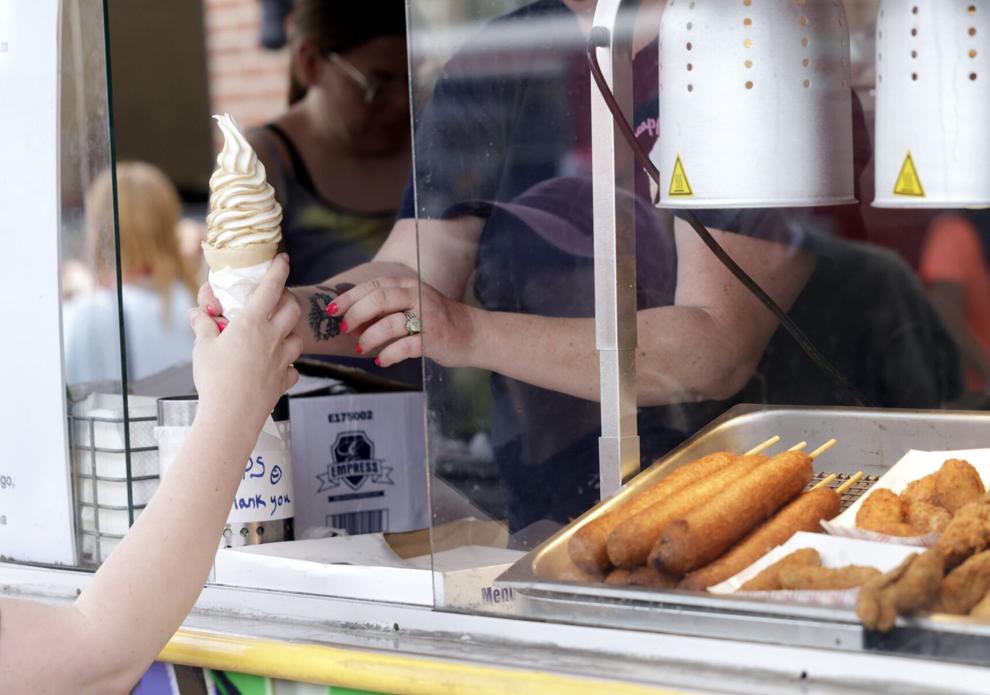 Food Truck Festival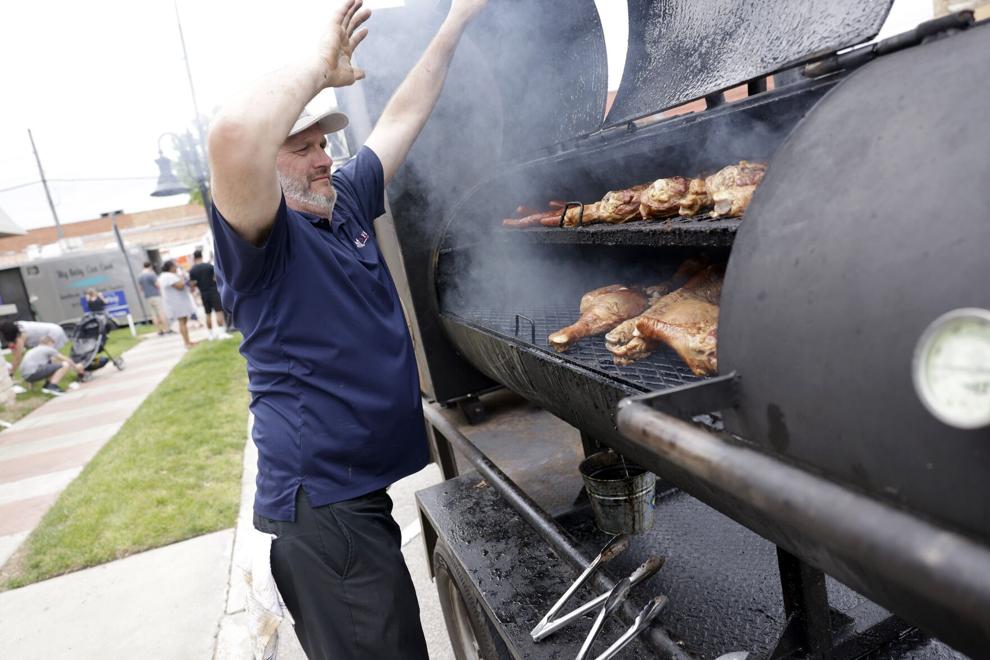 Food Truck Festival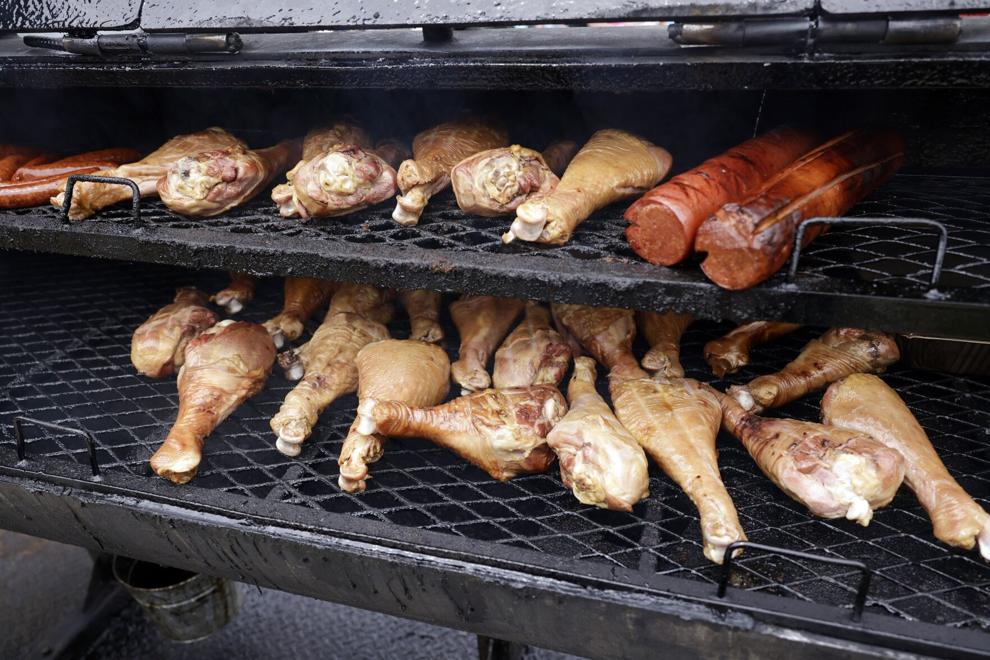 Food Truck Festival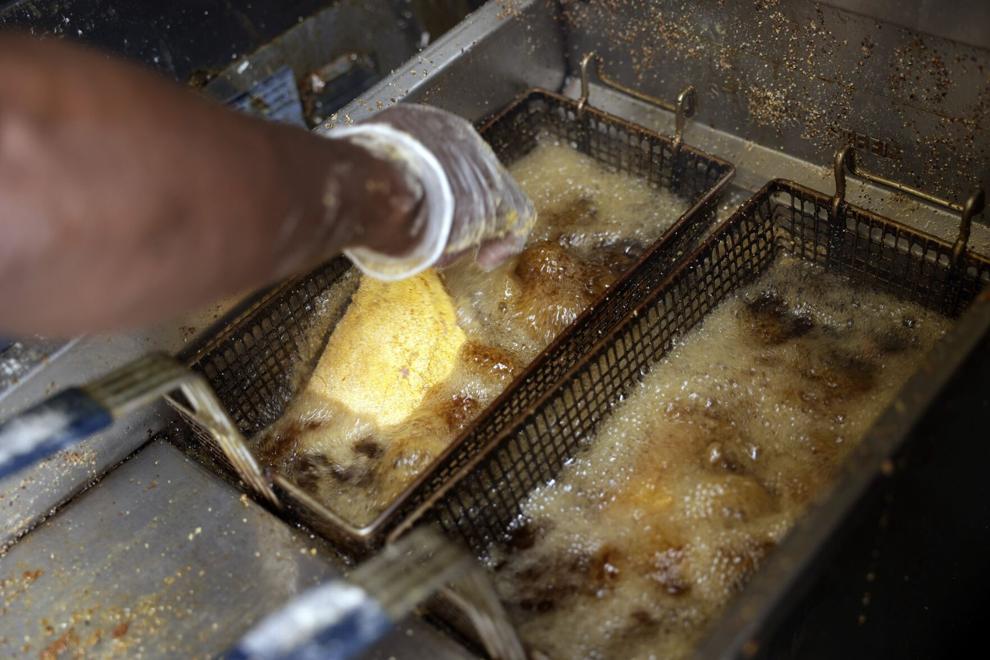 Food Truck Festival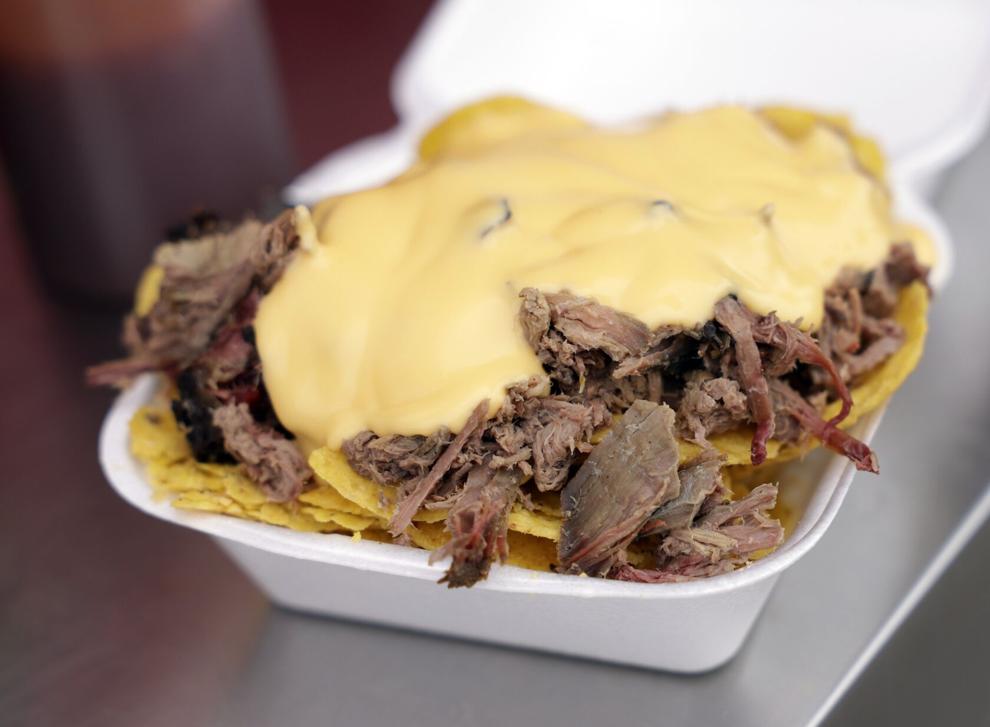 Jenks America Food Truck Festival 2021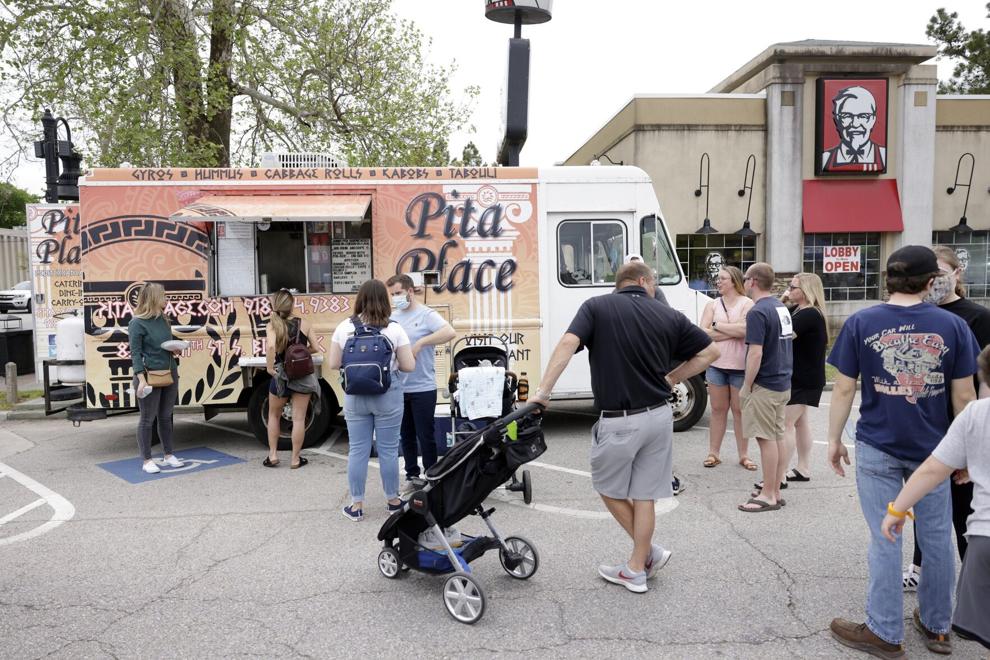 Food Truck Festival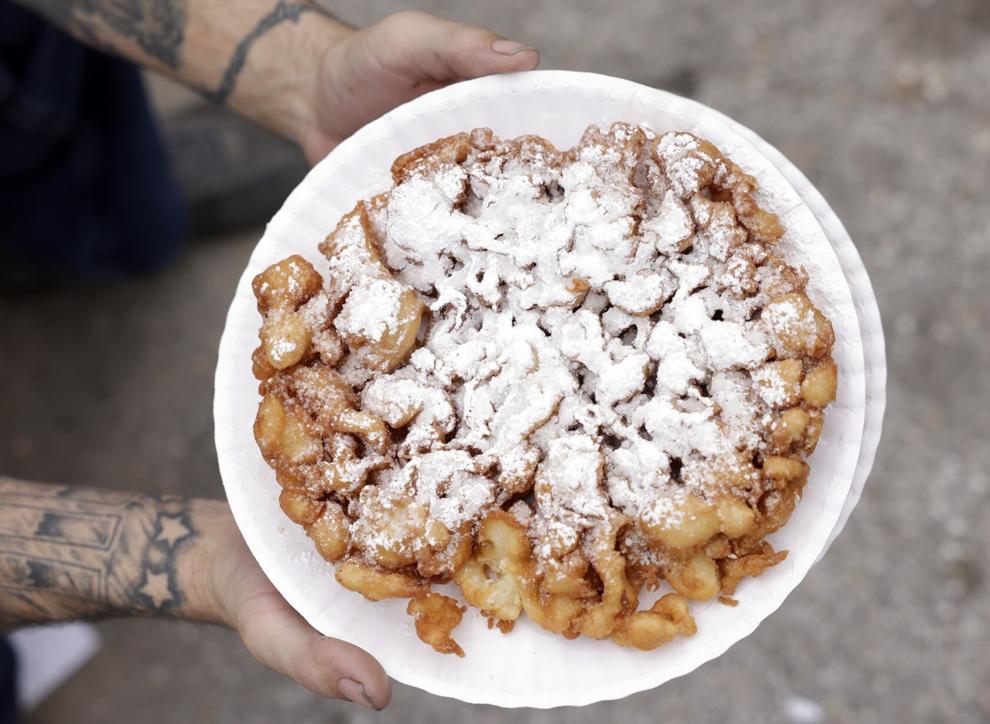 Jenks America Food Truck Festival 2021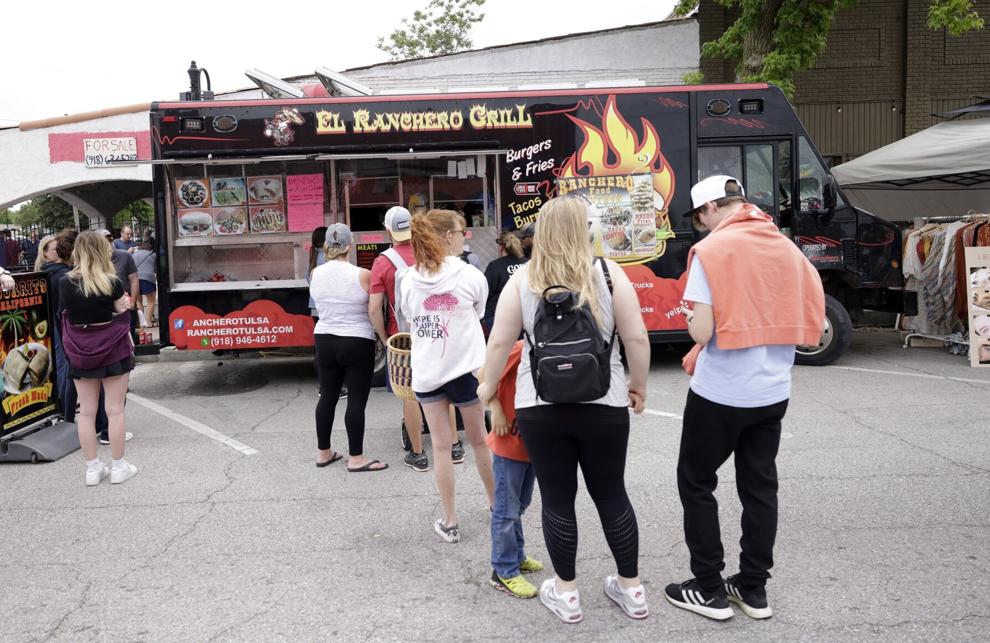 Food Truck Festival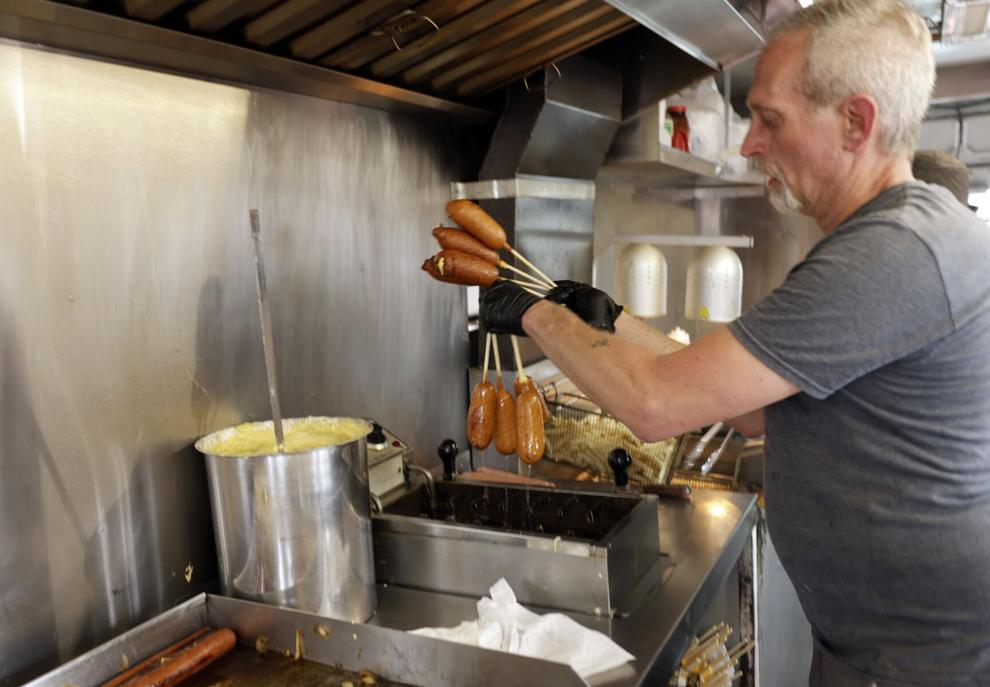 Jenks America Food Truck Festival 2021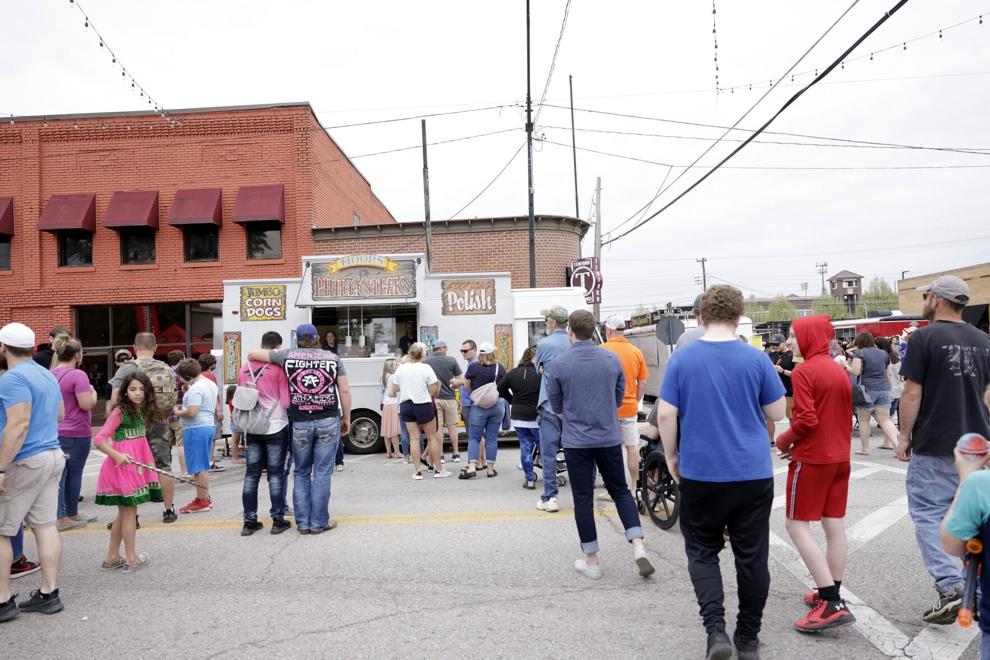 Jenks America Food Truck Festival 2021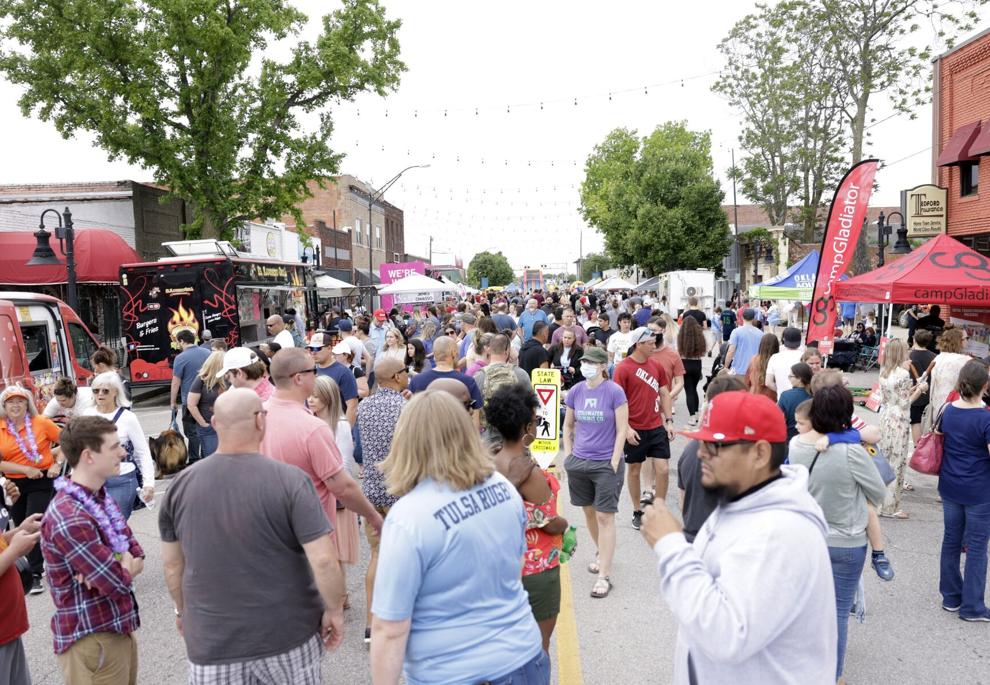 Food Truck Festival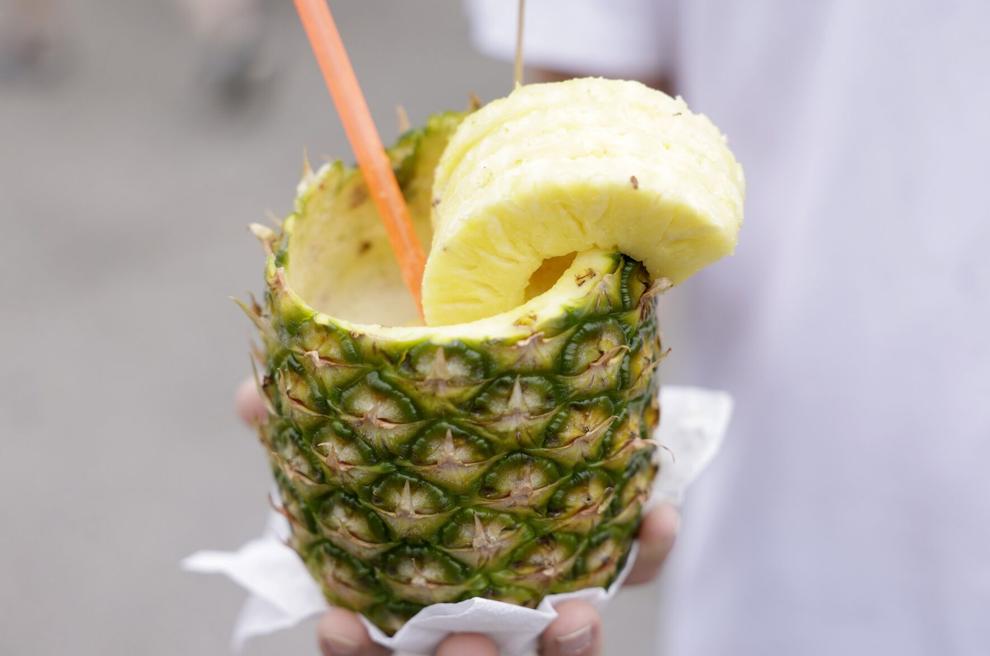 Food Truck Festival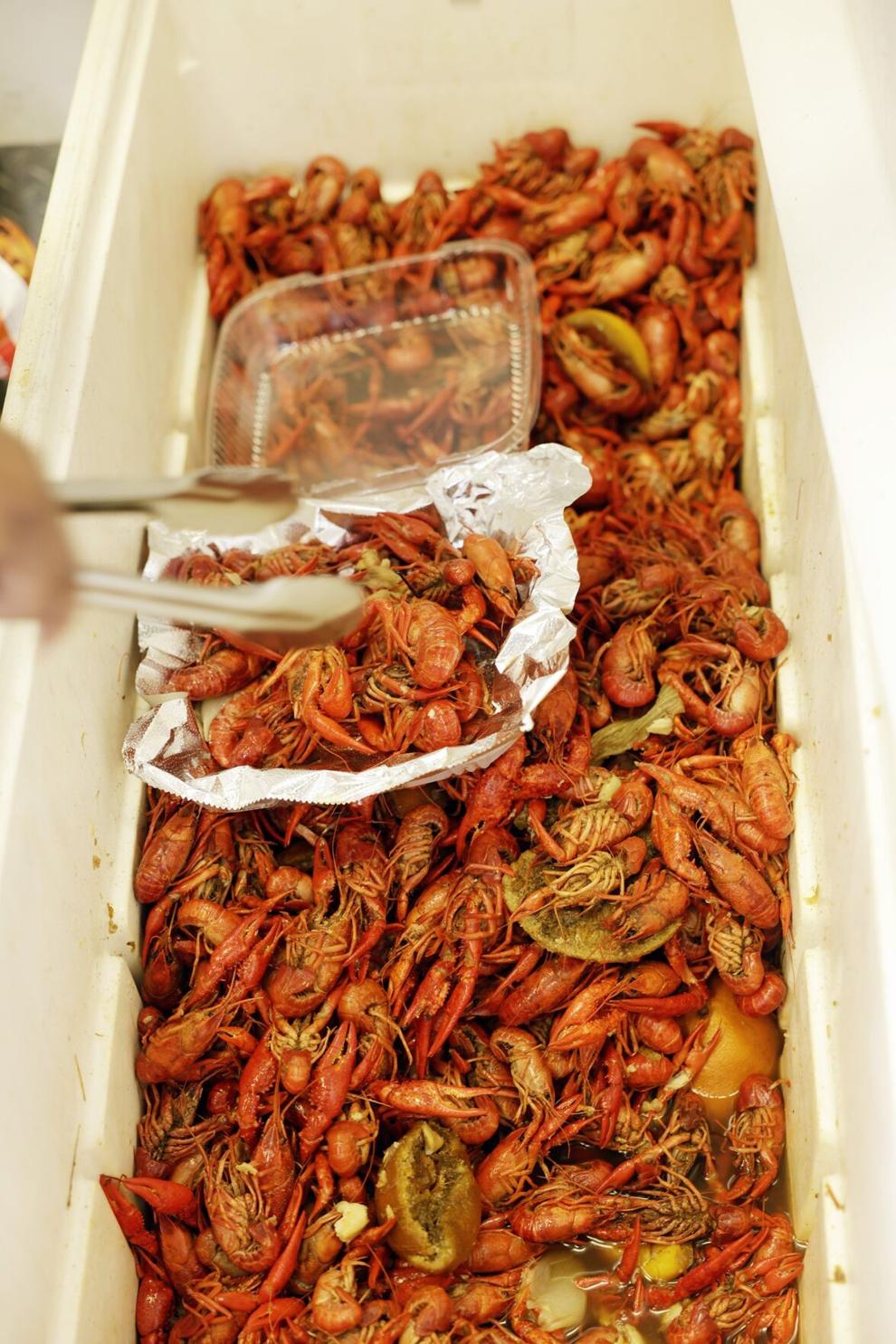 Jenks America Food Truck Festival 2021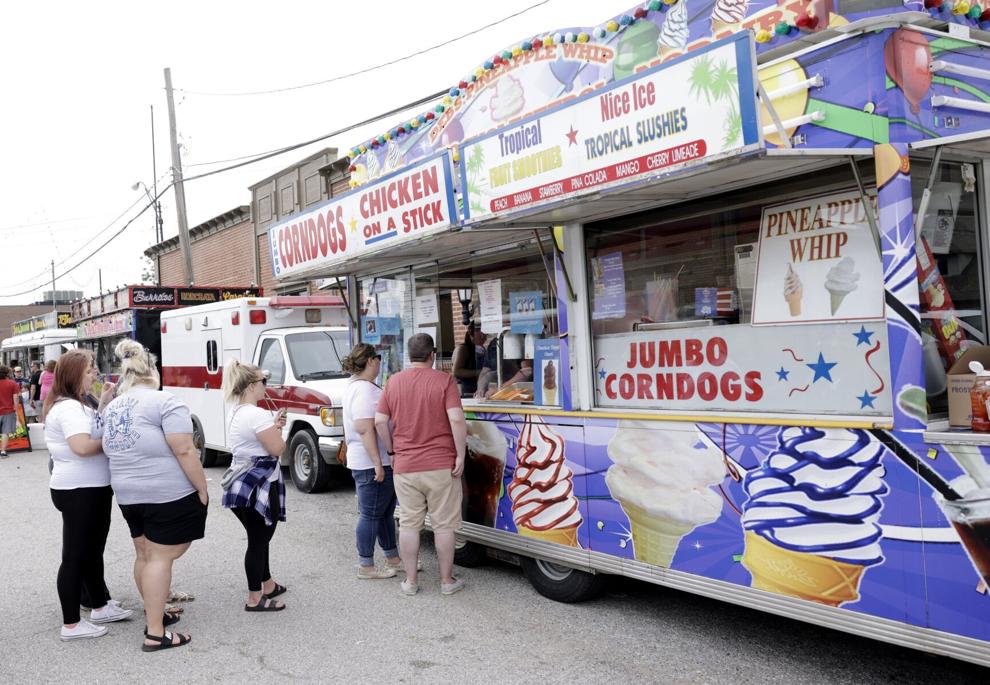 Jenks America Food Truck Festival 2021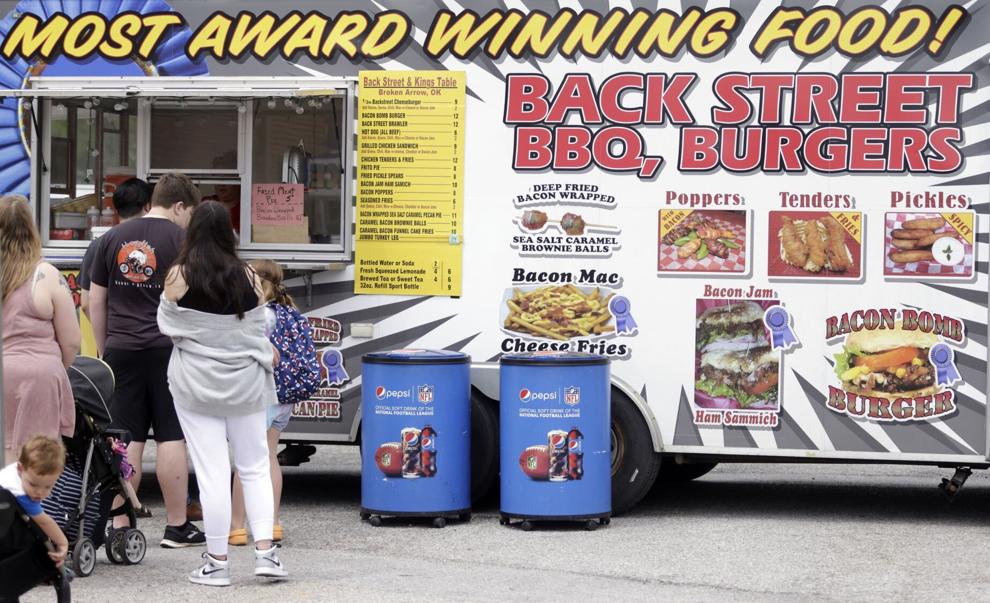 $1 for 6 months