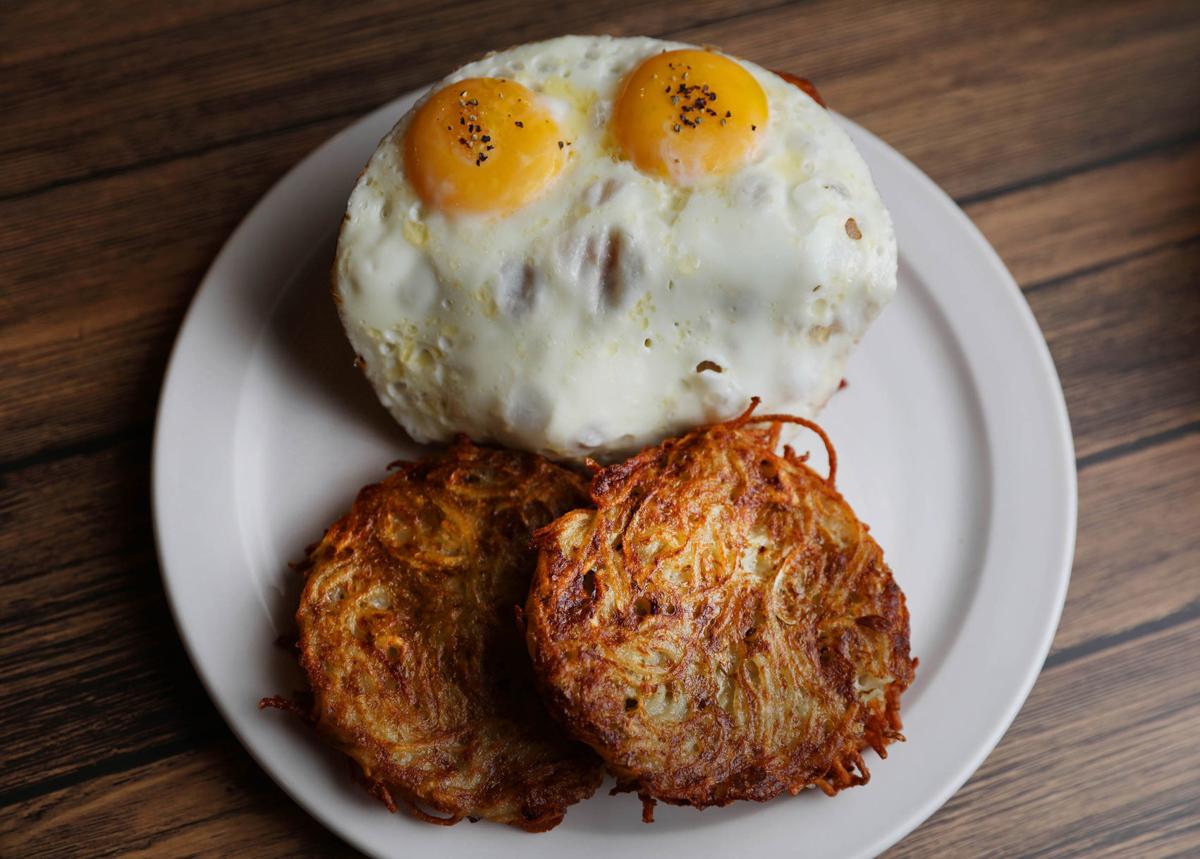 The newest version of The Bramble Breakfast & Bar rambled into downtown Broken Arrow in late January, and it seems to be a match made in heaven. If not heaven, at least in a former church.
"The first Saturday we officially were open (Feb. 1) we did 600 covers," executive chef Stephen Lindstrom said. "That outperformed the other two Brambles when they first opened, and it hasn't slowed a lot since then. We are more than happy."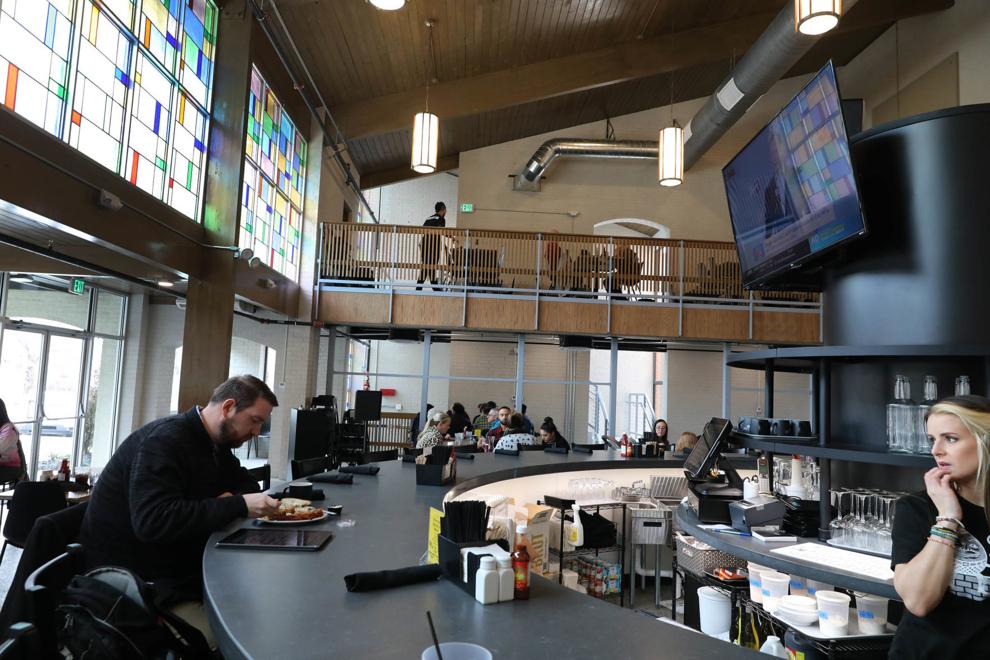 The origins of The Bramble go back a little more than five years in the Blue Dome District in downtown Tulsa. It was acquired by a new restaurant partnership, 3 Sirens Restaurant Group, headed by Johnna Hayes, Sara Day and Debra Zinke, in late 2017. In January 2018, the group opened a second Bramble on the Riverwalk in Jenks.
In March of that year, the owners opened Bird & Bottle, a bistro on the back side of Ranch Acres shopping center, and in April, they closed the downtown store. In August, they opened a new Bramble at Sixth Street and Peoria Avenue in the former Phoenix Café building.
It was about that time they also signed a lease to put a Bramble in a former Presbyterian church just a block west of Main Street in Broken Arrow. So Broken Arrow diners had more than a year to anticipate the opening.
The Broken Arrow project slowed slightly when 3 Sirens acquired the Celebrity Restaurant in Tulsa and spent a month refurbishing it.
"It was crazy with all of the projects going on at the same time," Hayes said. "The Broken Arrow remodel was a big project, but it turned out great. We've had such a good reception."
We recently met a daughter there for lunch. We arrived on the back end of the lunch hour — largely because I was slow getting out of the office and out of downtown Tulsa — and the crowd was beginning to thin.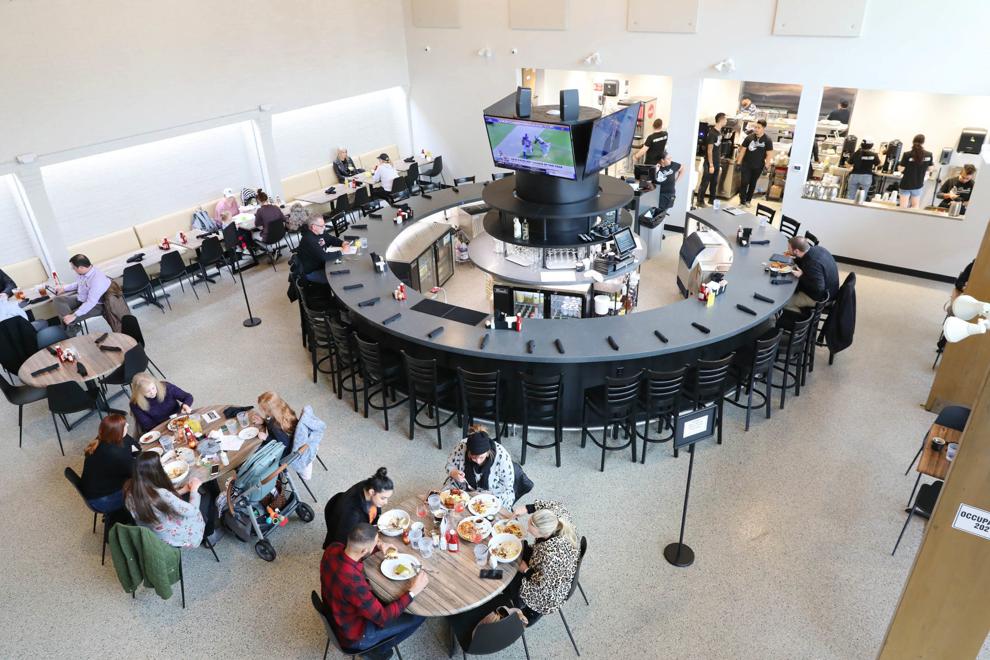 I ordered bacon bourbon pancakes ($11) because in a previous review I said I someday would return for those pancakes. Promise kept. We also ordered the veggie omelet with chicken ($15) and the breakfast burrito with queso ($13).
I received two monstrous pancakes that filled a plate. They were topped with chunks of smoky, house-cured bacon and spiced pecans and came with a metal syrup dispenser filled with hot, thick bourbon maple syrup. It was delicious but so filling I had to take half home for breakfast the next day.
The burrito also was large and smothered in a good queso. It was loaded with mojo pork and also included scrambled eggs, breakfast potatoes and cotija cheese.
The veggie omelet — need I say it was large? — was filled with chunks of tender chicken, spinach, tomatoes, red onion and feta cheese.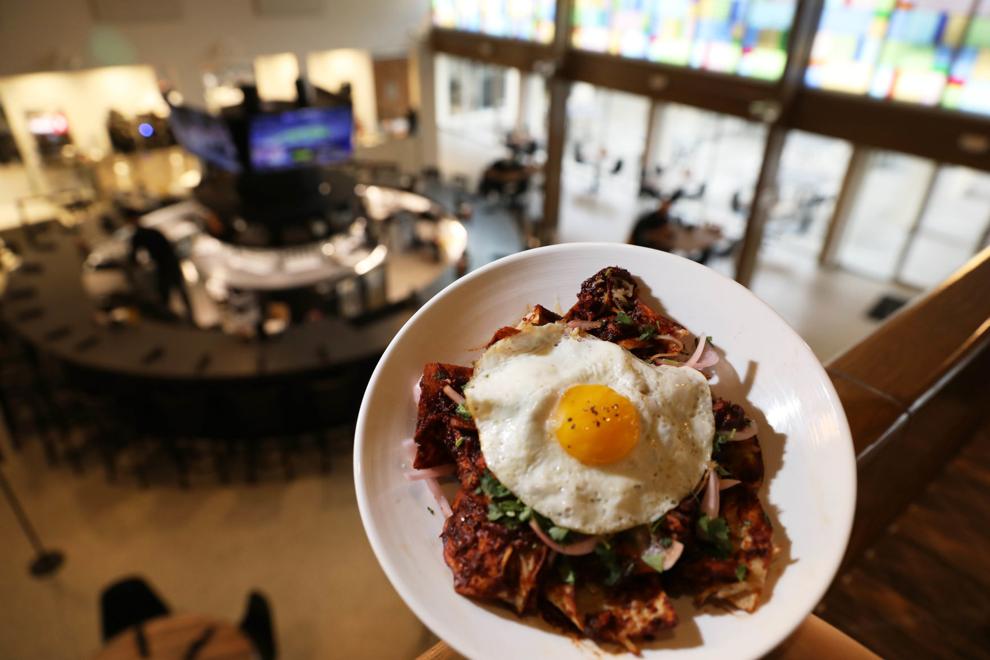 The burrito and omelet were items I had not previously seen on a Bramble menu. Hayes said other new dishes include chilaquiles and curried ancient grain salad.
"The chilaquiles have been very popular, and the ancient grain salad is another good option for vegan customers," Hayes said.
In addition to vegan dishes, Bramble also offers a variety of gluten-free items.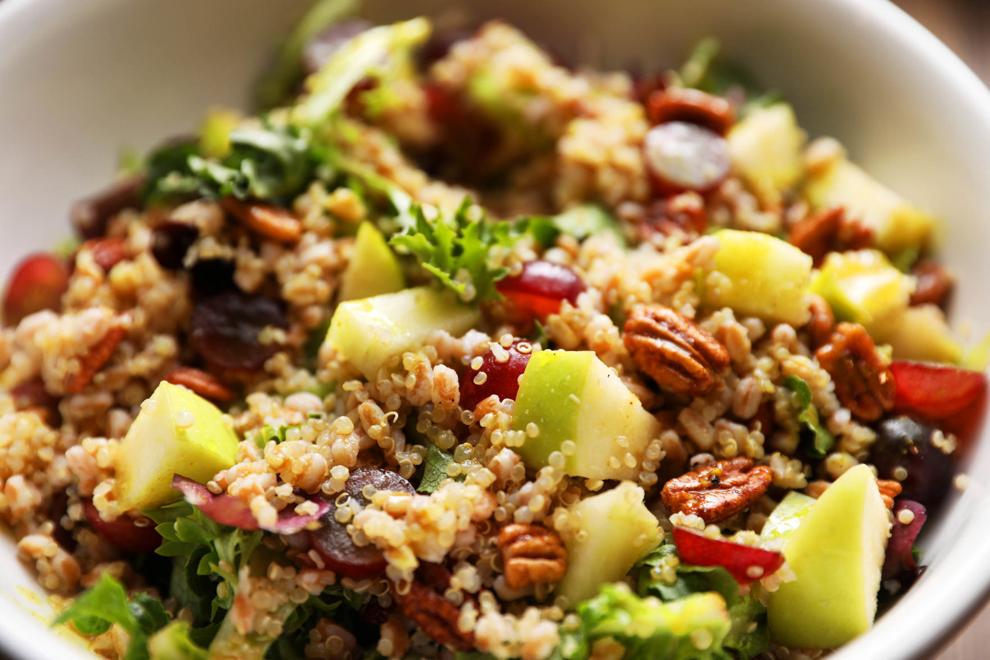 Dishes I have had in the past and can heartily recommend are the Cuban dip sandwich ($11) and the Monte Carlo Benedict ($13).
The sandwich is made with house-cured ham, mojo pork, house-made pickles, cheddar and Seikel's mustard on a grilled baguette with mojo jus for dipping. The benny features house-cured ham, deep-fried brioche, seasonal jam, smoked cheddar, orange hollandaise and two sunny eggs.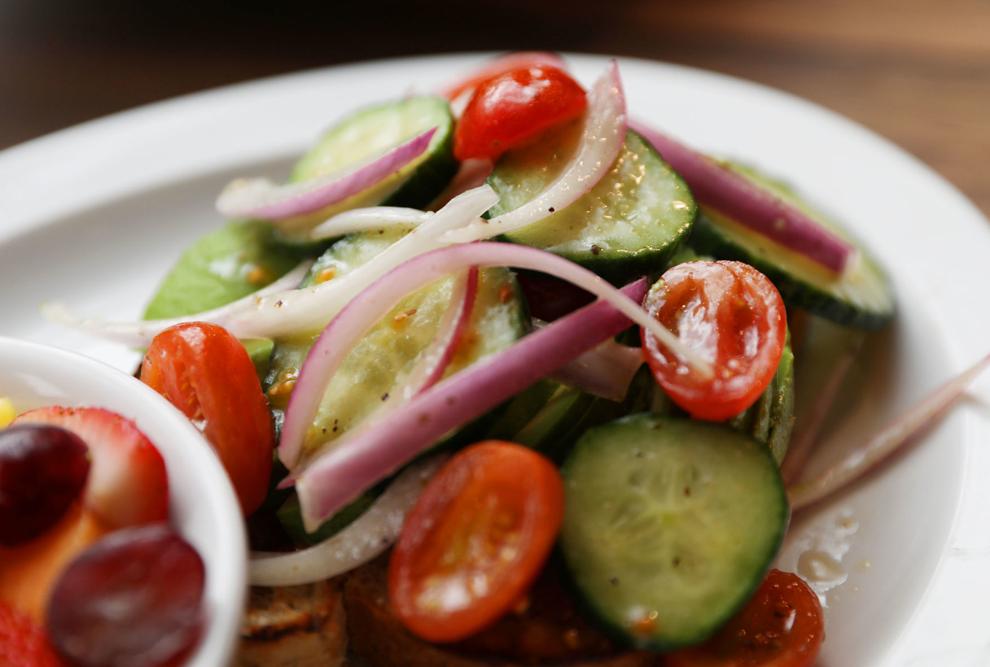 It seems everyone has avocado toast these days, and The Bramble has a good one with avocado, tomato, red onion and wheat toast with a cucumber salad with red wine vinaigrette.
I haven't had the khachapuri ($11) since Bramble first opened, but I'm still fond of it. It includes a loaf of bread with a well in the middle filled with a melted three-cheese blend and topped with baked runny eggs. The idea is to pull off pieces of bread and dip them into the egg-cheese mixture. It goes great with one of Bramble's specialty mimosas. Trust me.
The main dining room is expansive and includes a large circular bar ("The largest in Broken Arrow," Hayes said.). Ceilings are tall enough to allow for a loft dining area with five tables and a television.
A pleasant-looking courtyard is ready for customers when the weather warms.
Haeberly Mancino is general manager, and James Allen is kitchen manager.
"We still have some church items here," Hayes said. "We still have the pulpit. I'm not sure if it is something we could incorporate into the restaurant, but it is something to think about."
---
94 Tulsa restaurants with at least 4-star reviews by critic Scott Cherry
97 Tulsa restaurants with at least 4-star reviews by critic Scott Cherry
Cardinal Club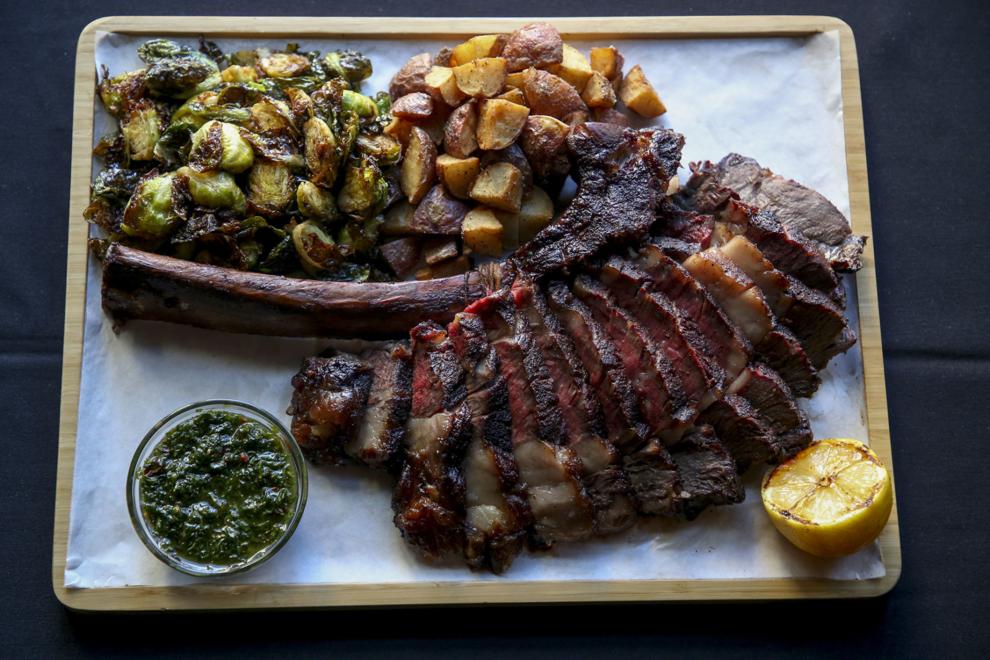 Blue Dome Market Restaurant & Bodega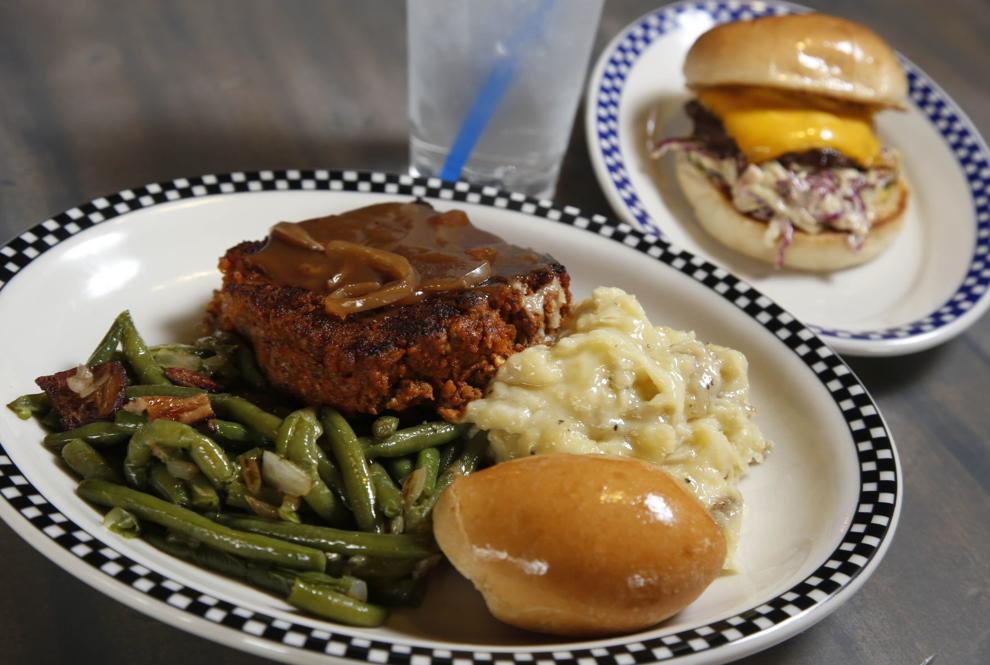 Bluestone By Day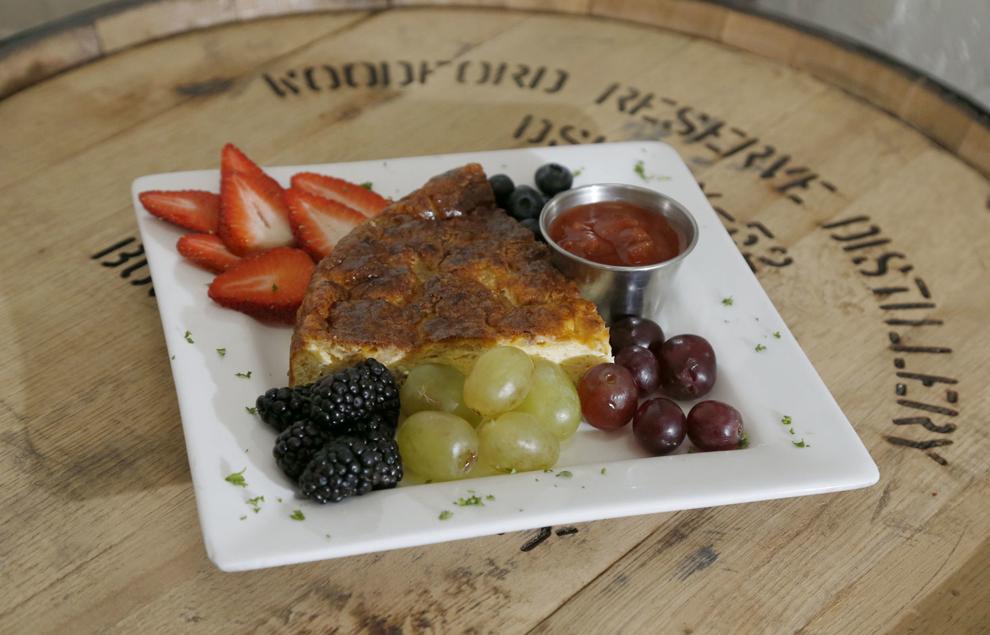 The Bramble in Broken Arrow
Celebrity Restaurant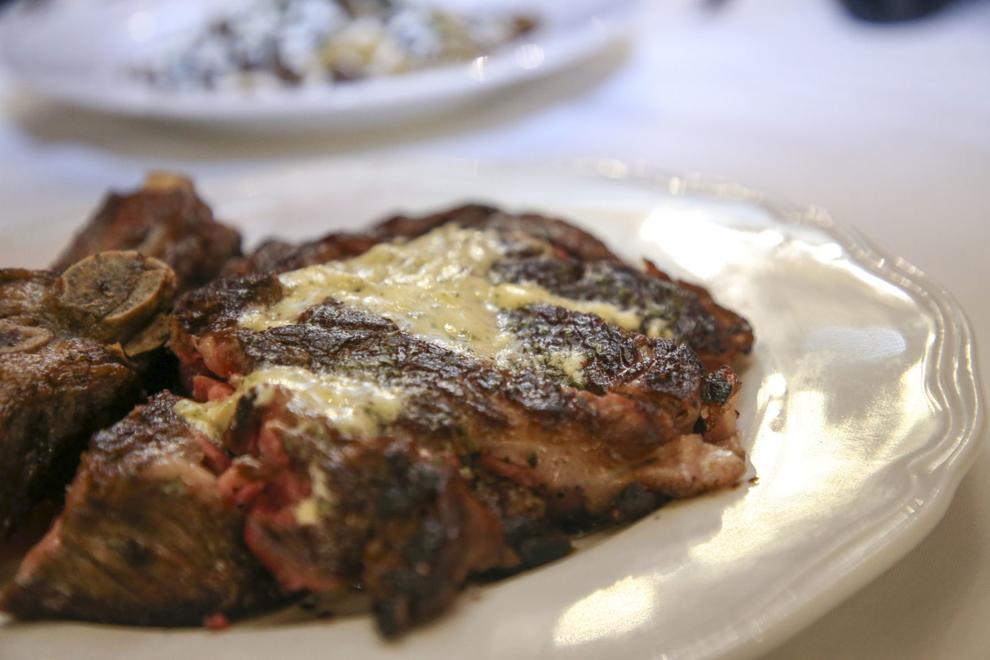 Vintage Wine Bar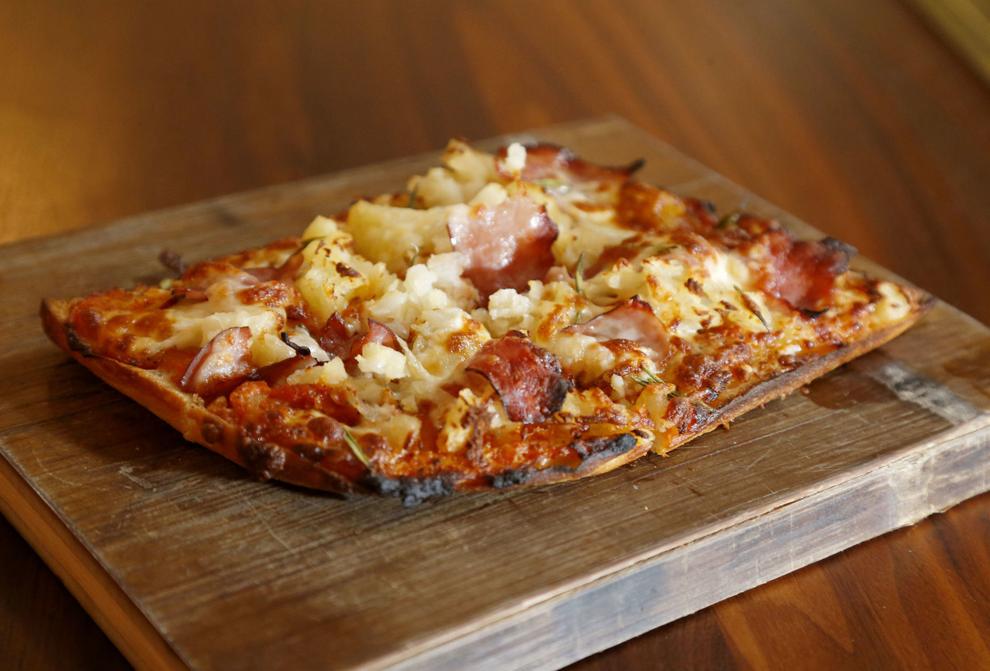 Amelia's Market & Brasserie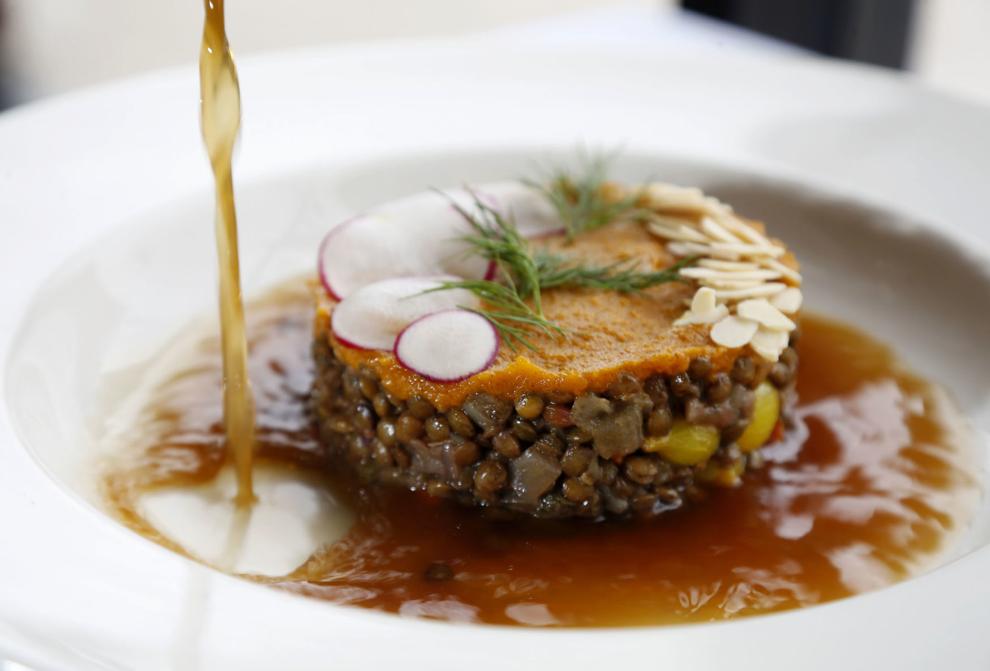 Ike's Famous Plate Lunches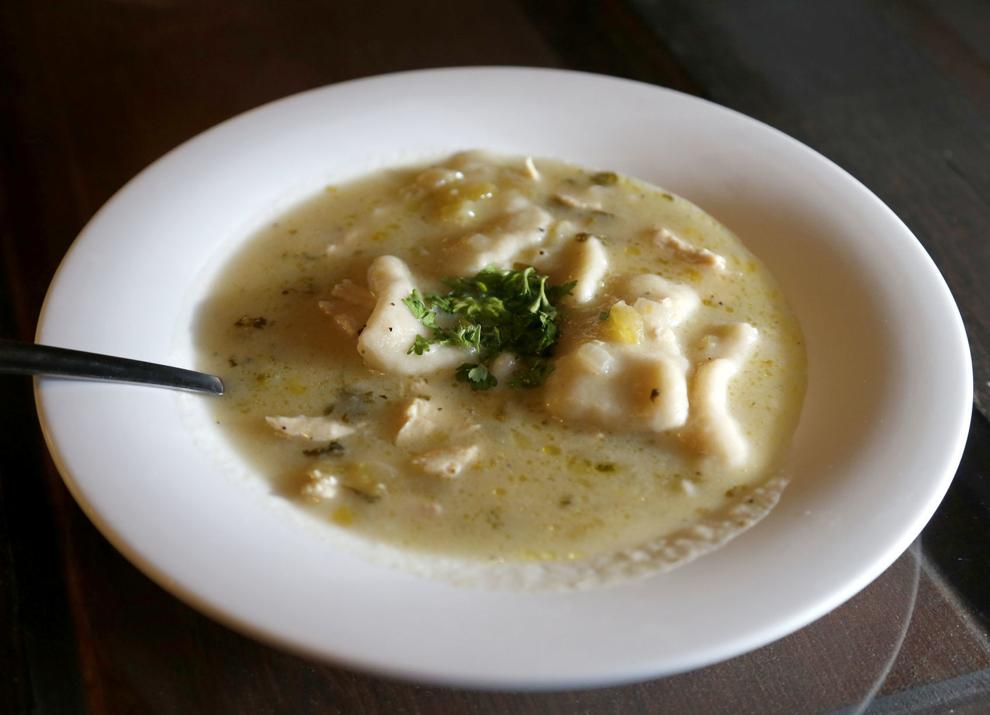 Prossimo Ristorante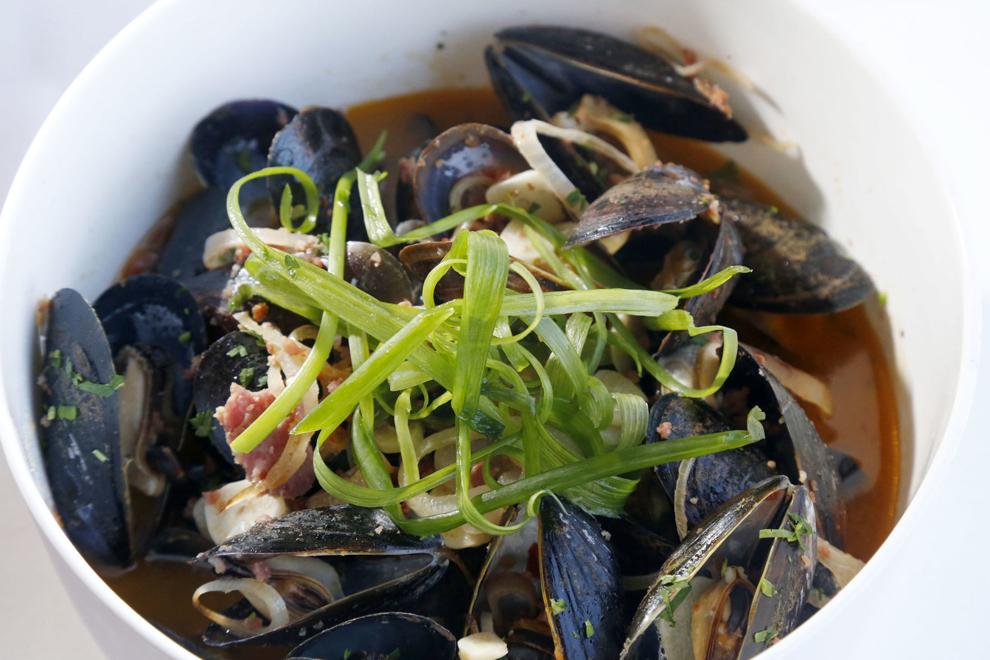 Dino's Pizza Pies
Famous Steakhouse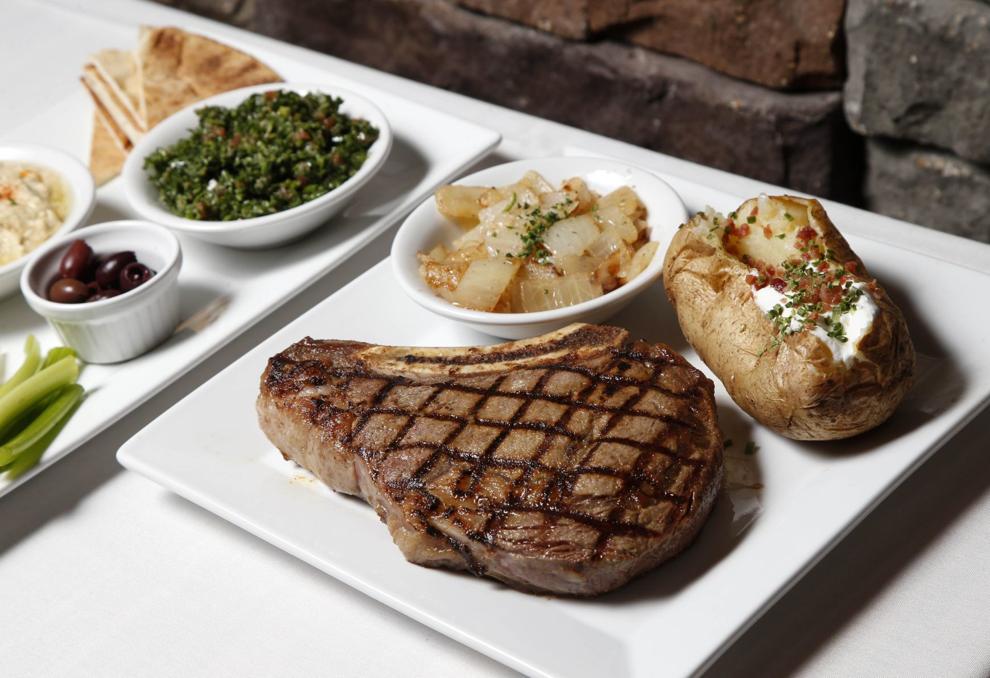 Lowood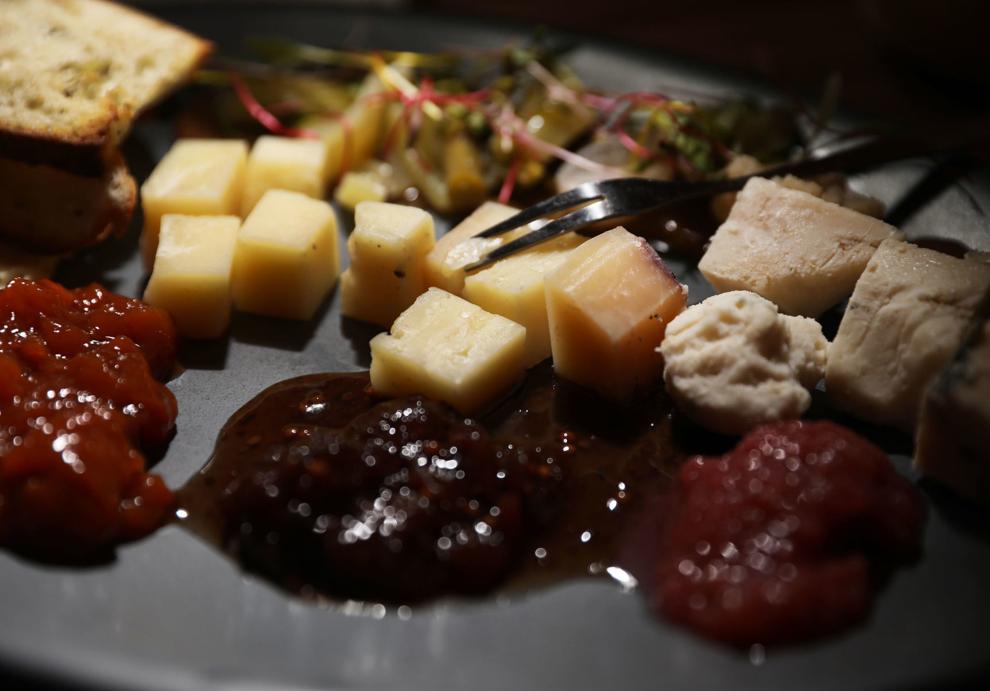 Deco Lounge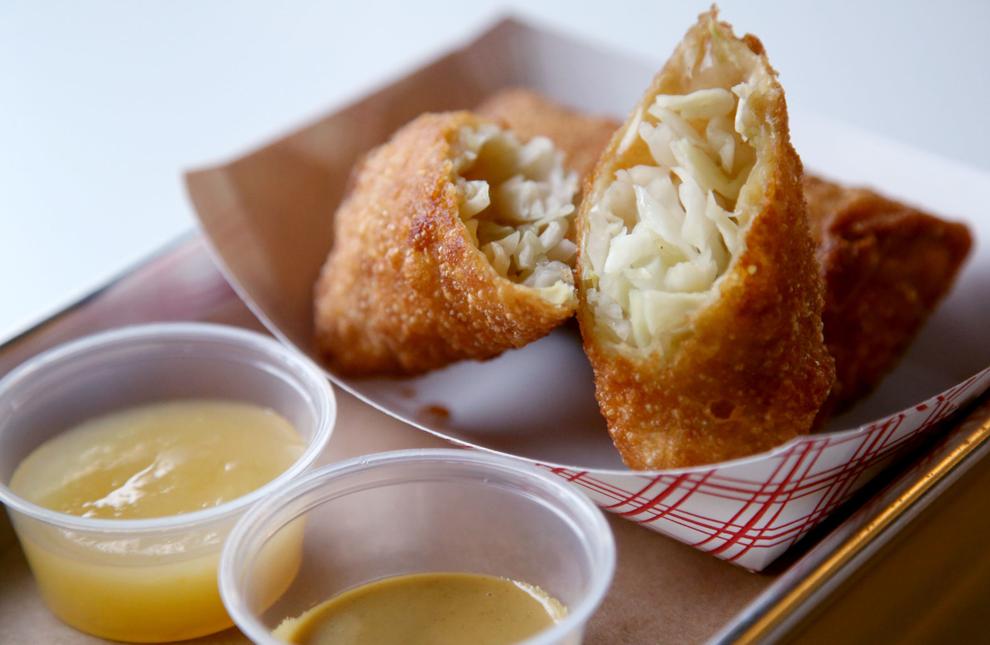 Cafe Yum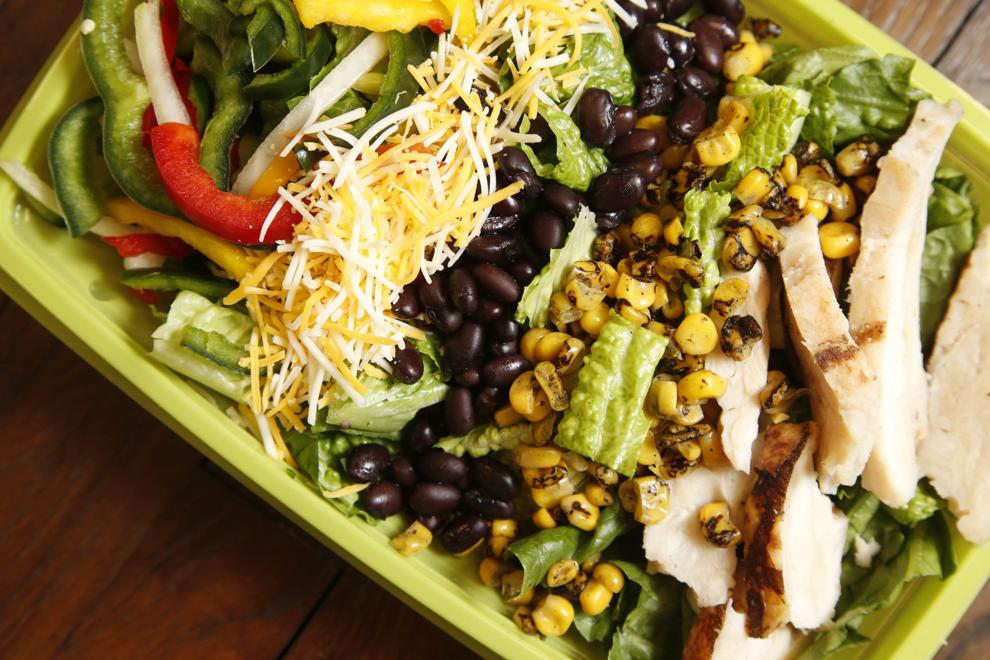 Mondo's Ristorante Italiano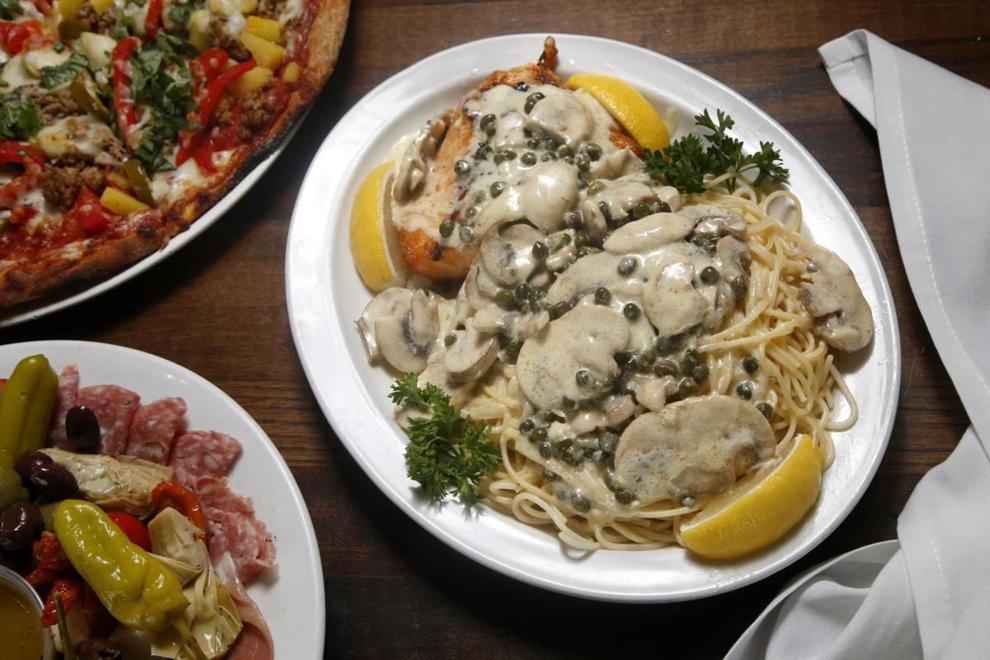 Tucci's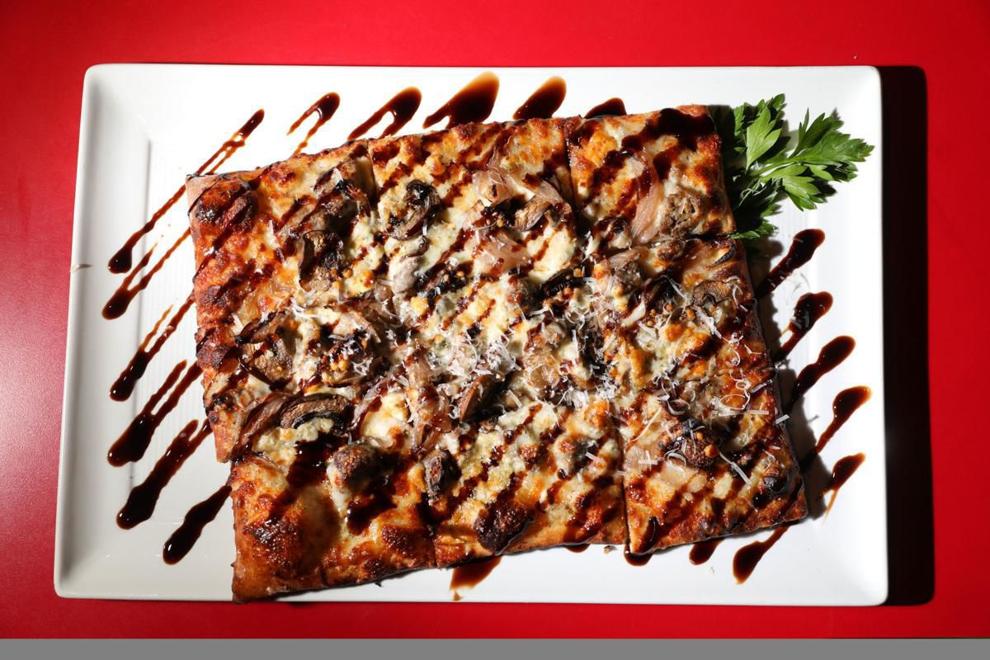 Manos Peruanas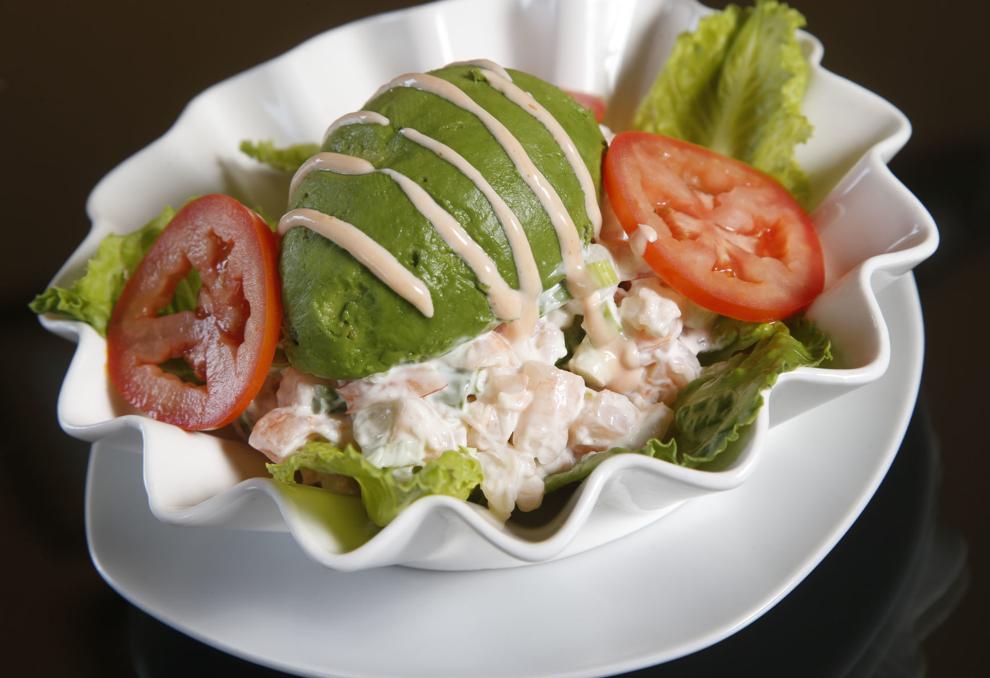 Chamber restaurant
Cherry Street Kitchen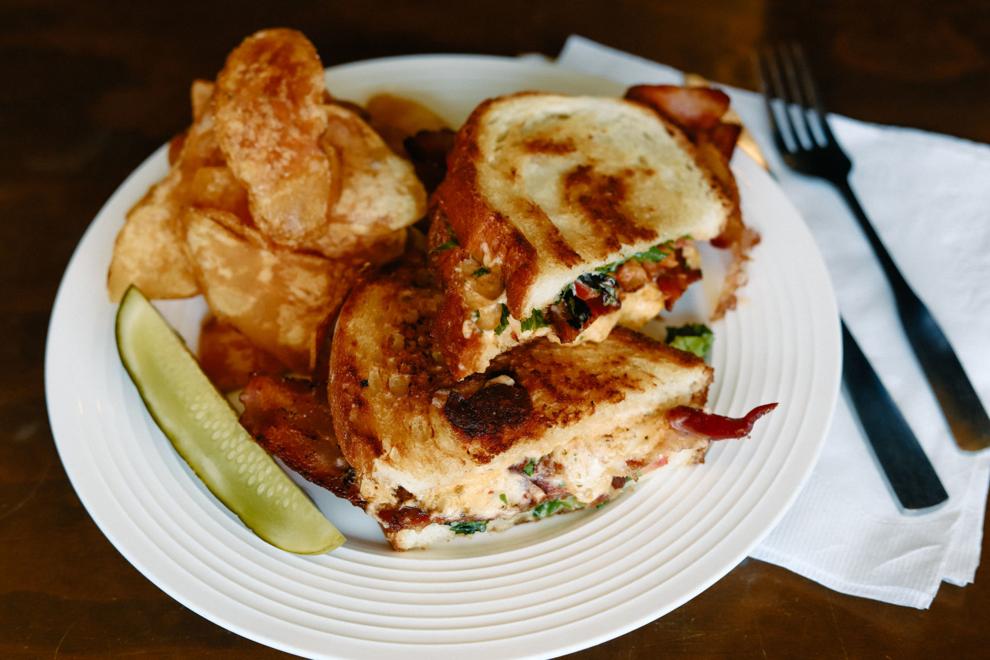 The Reserve at Grogg's Green Barn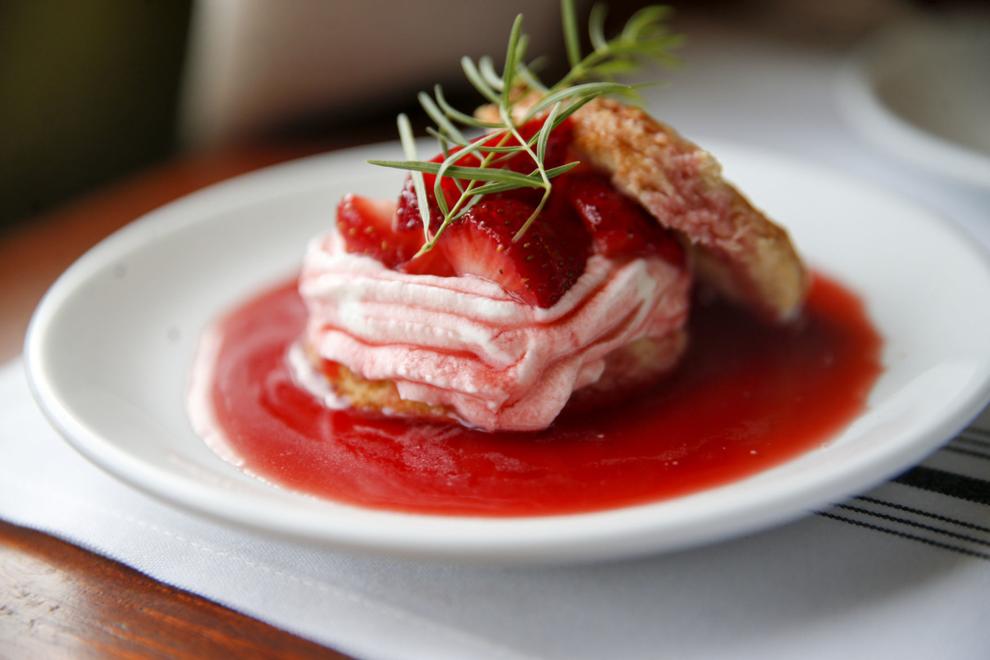 Molly's Landing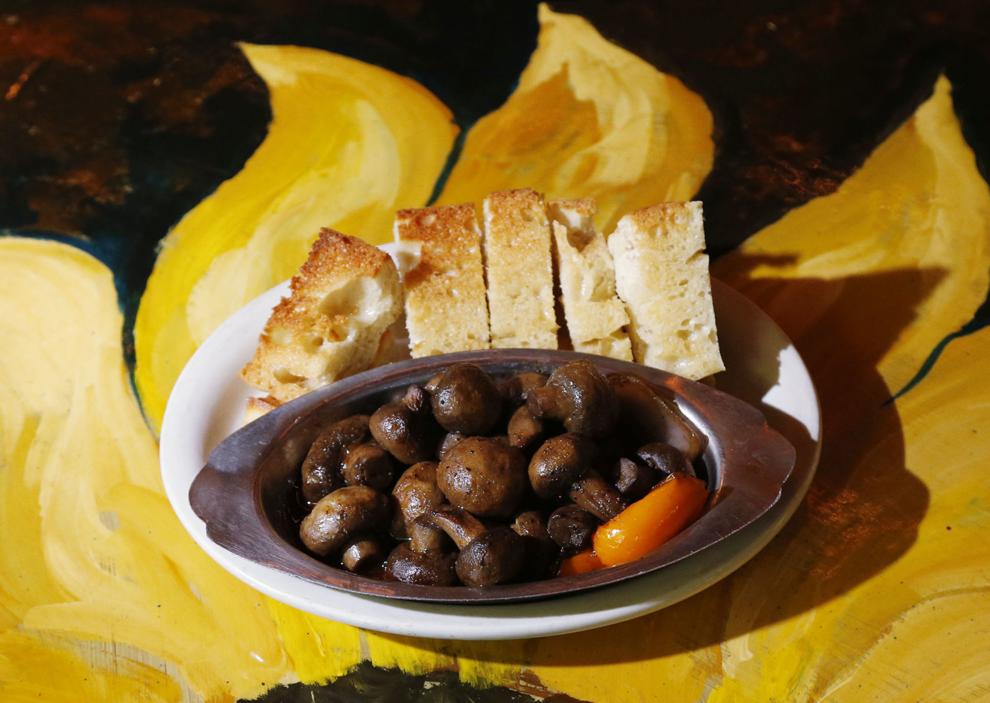 White Lion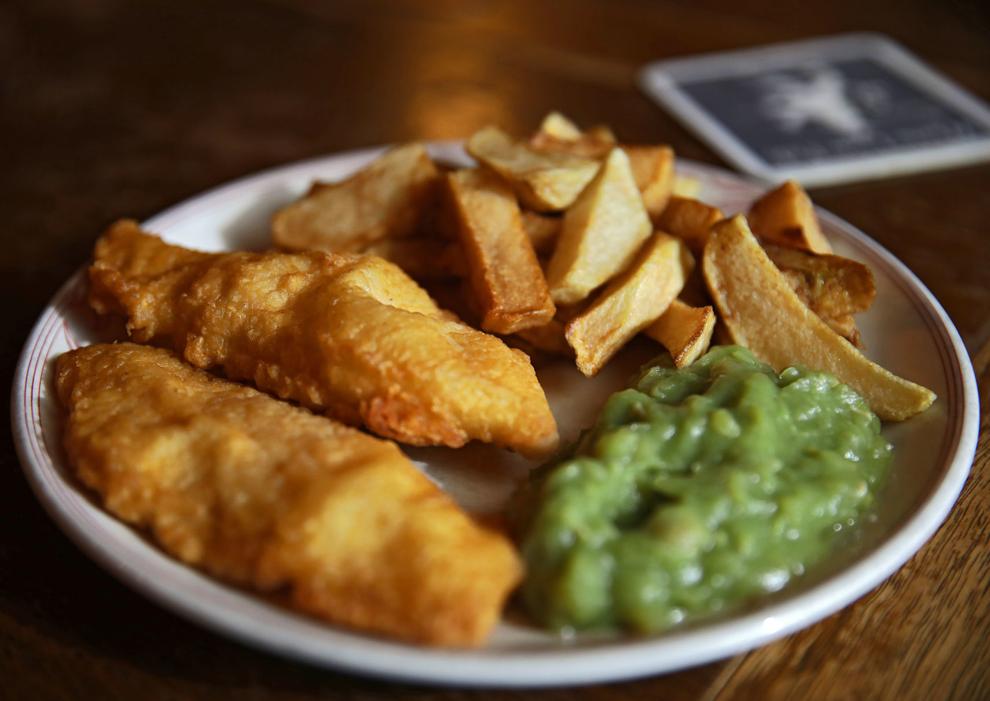 The Chamber at the Tulsa Club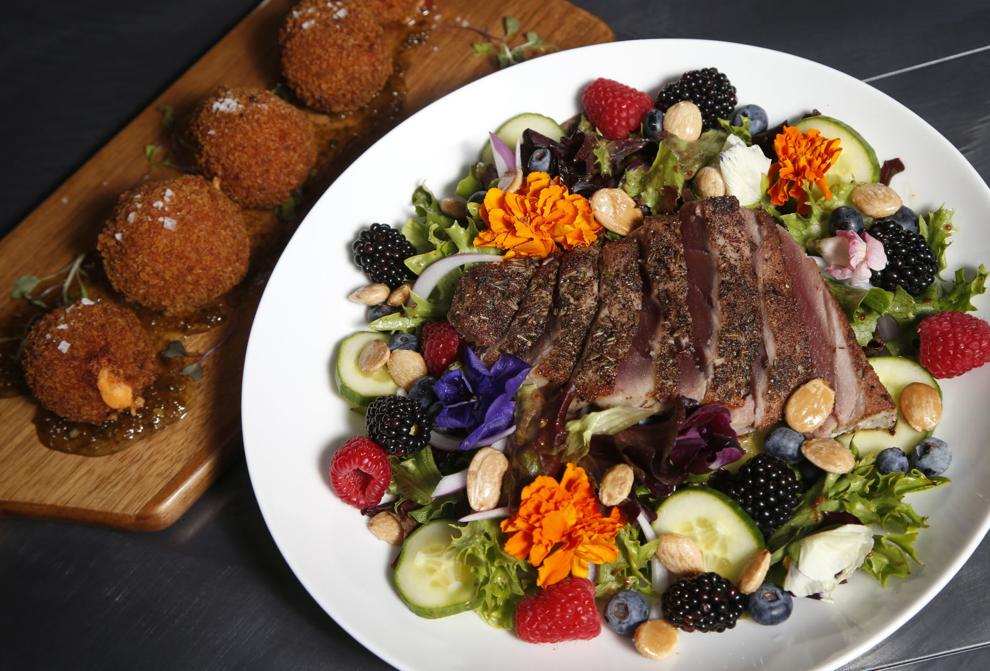 Swamp House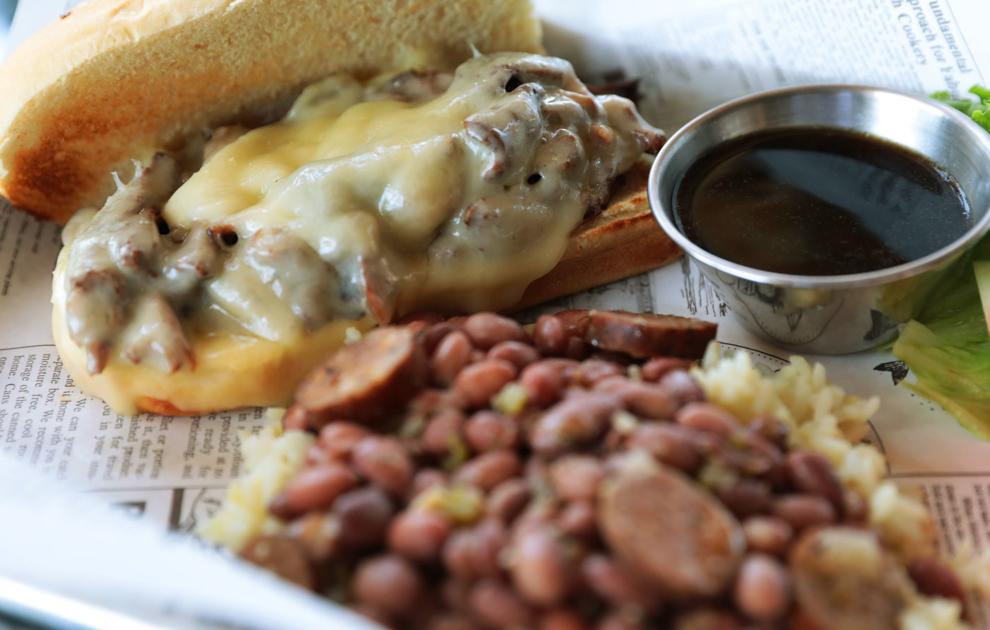 Neighborhood JA.M.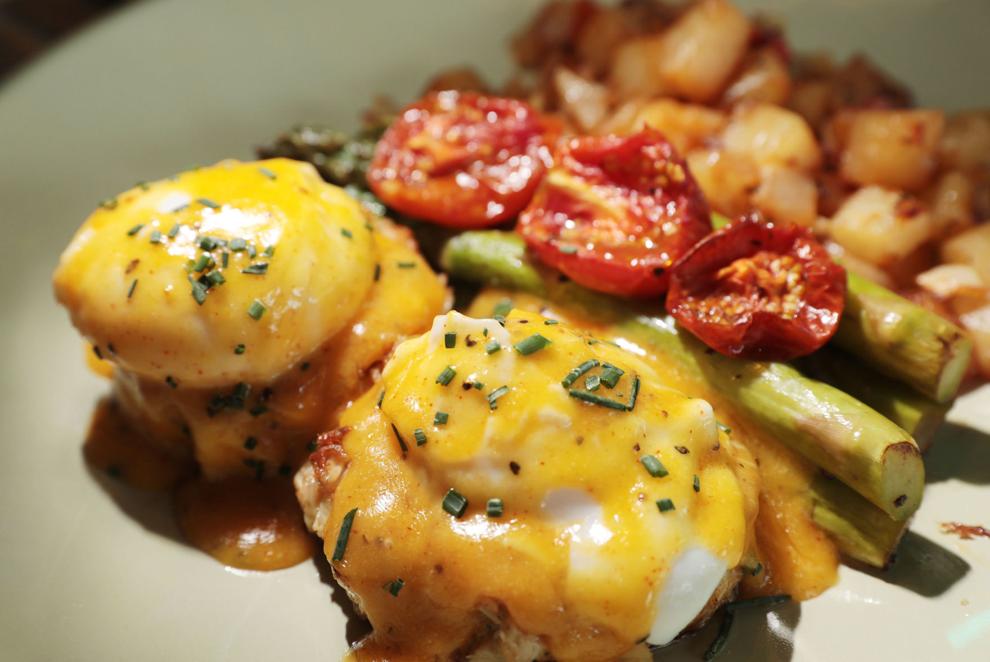 Vista at the Boathouse
Helen of Troy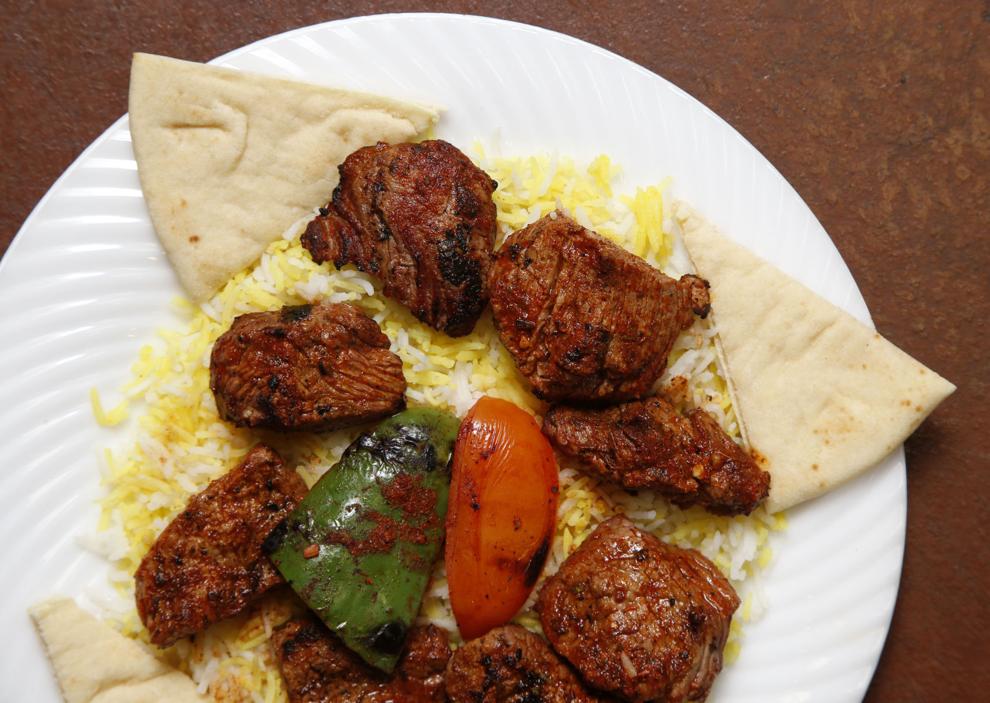 Elgin Park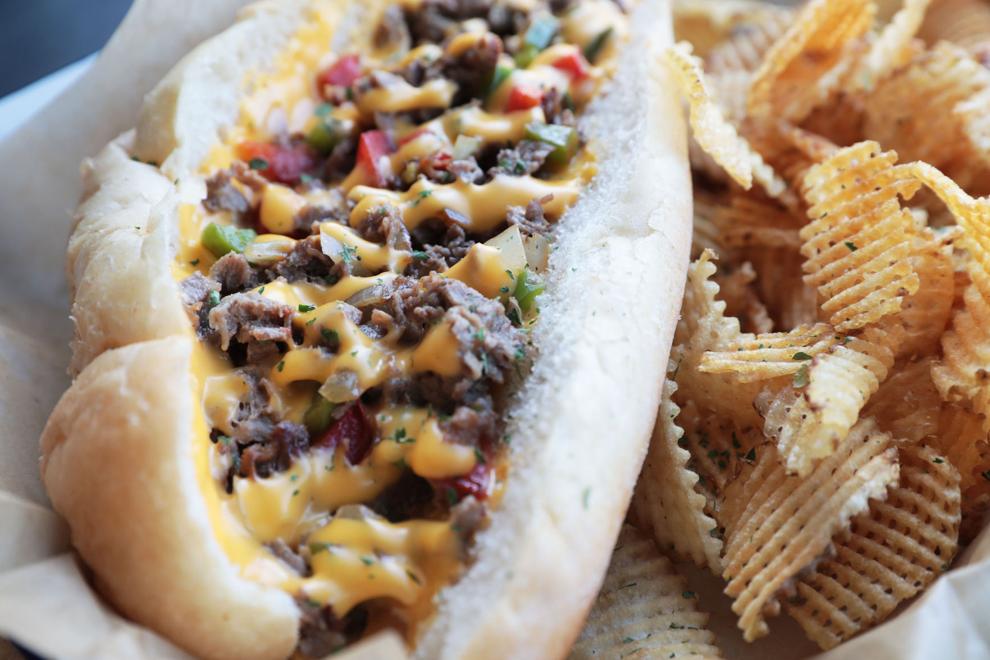 Mangos Cuban Cafe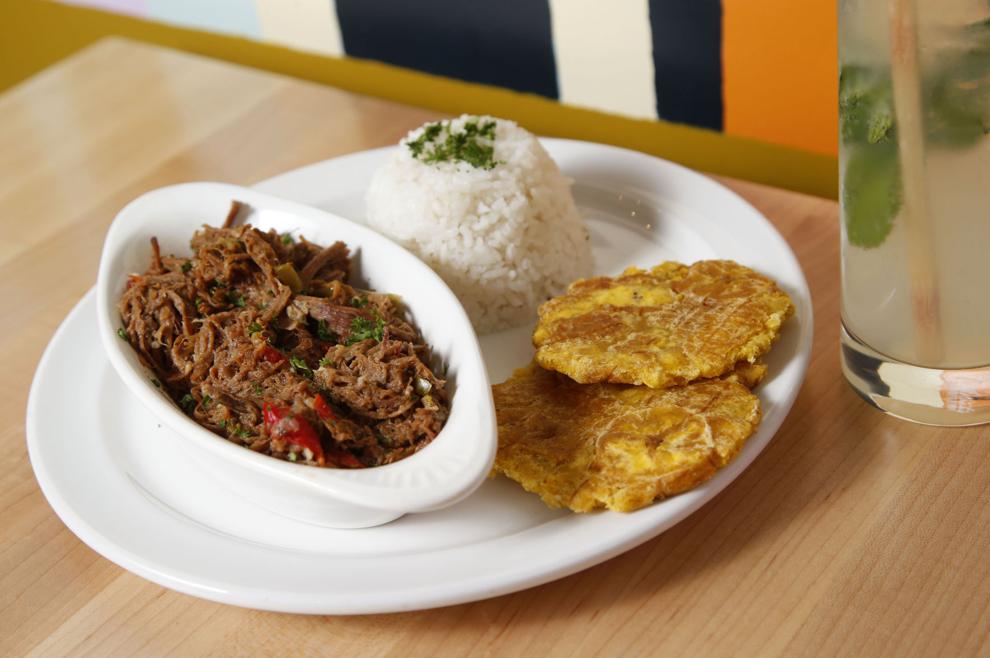 Janet's Meats & Entrees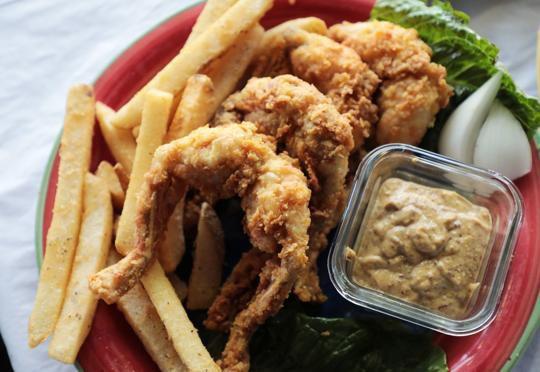 The Local Bison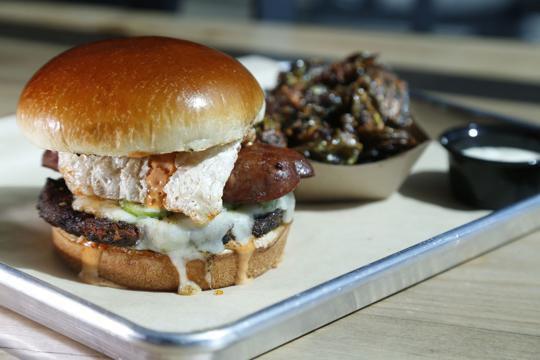 Rocking R Ranch House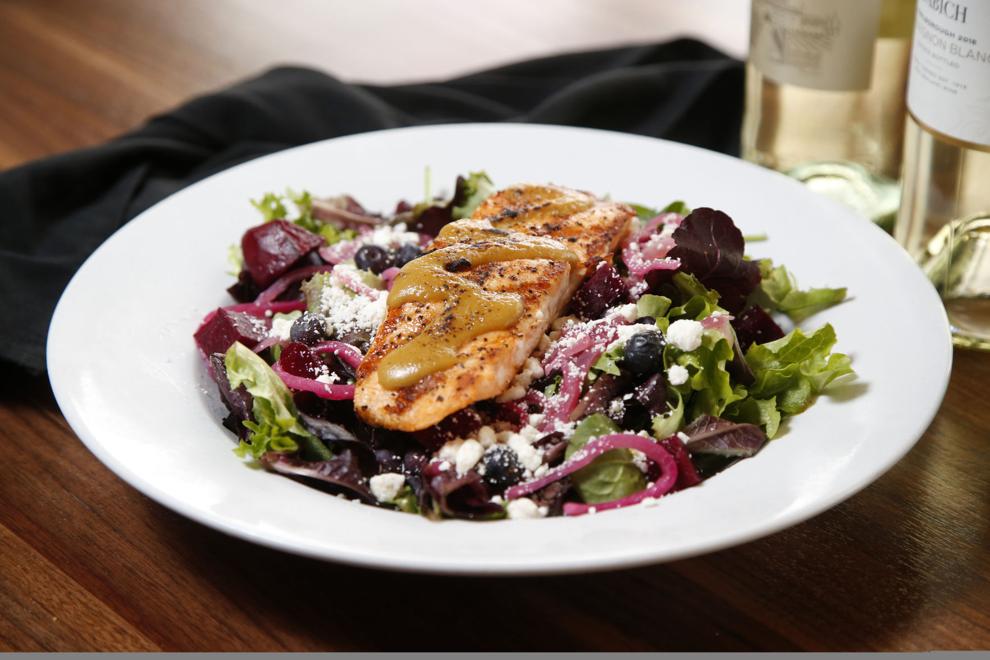 Pub W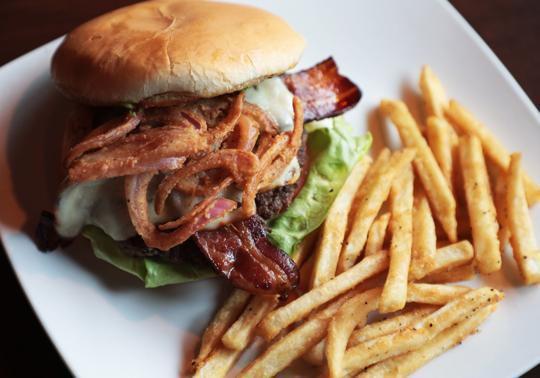 Levain Kitchen & Bakery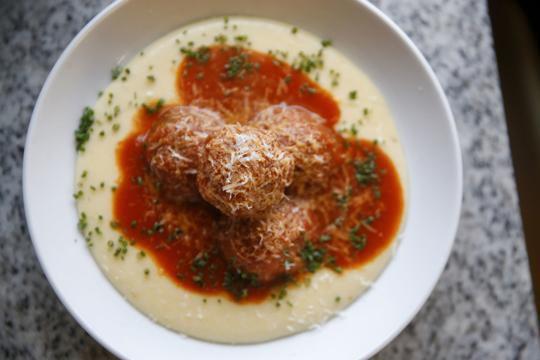 Baxter's Interurban Grill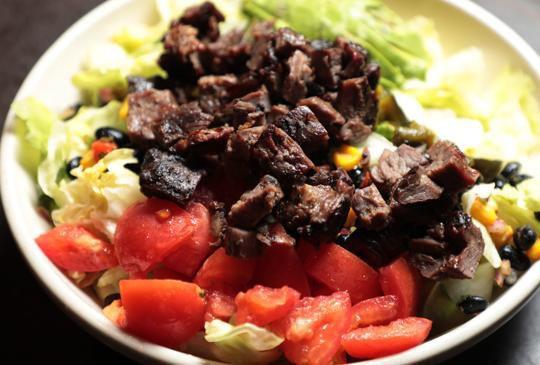 French Hen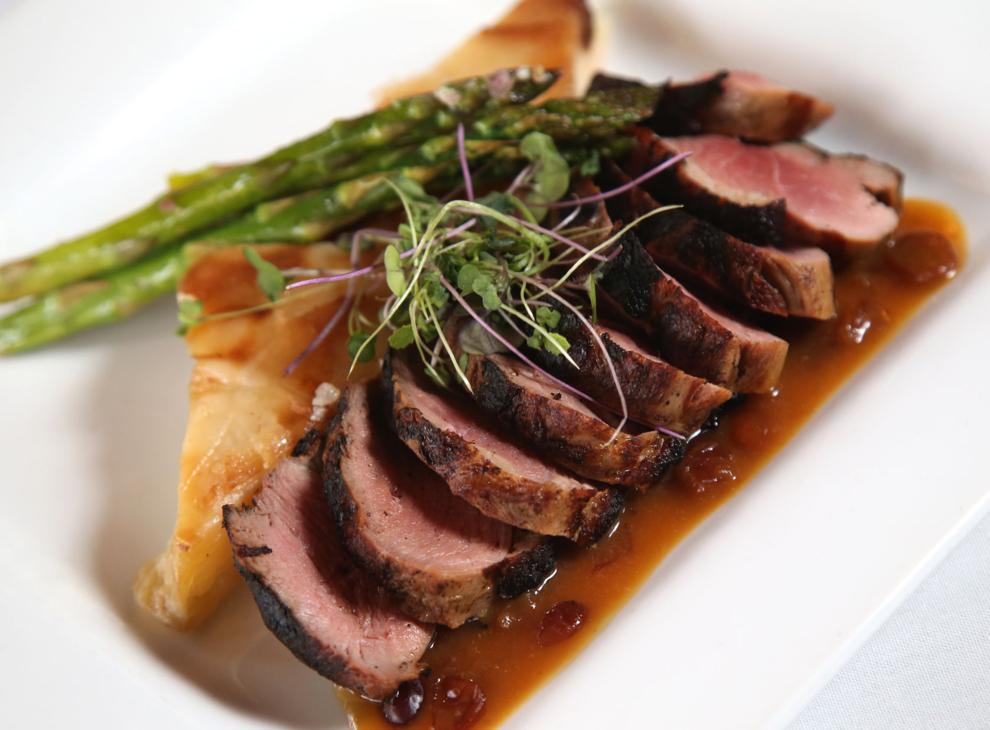 Fassler Hall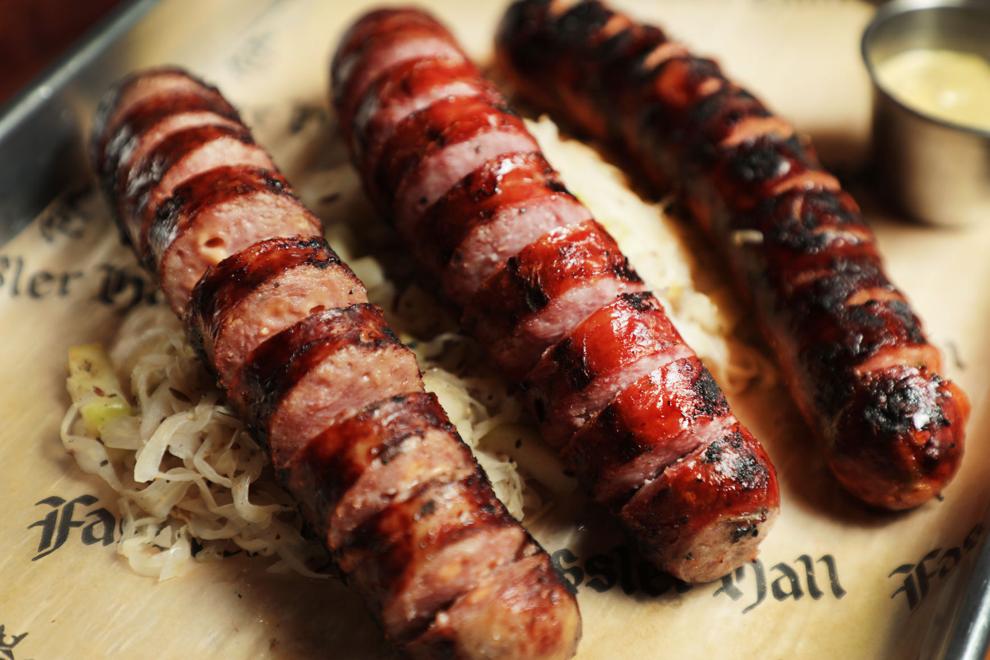 Kirin Asian Cuisine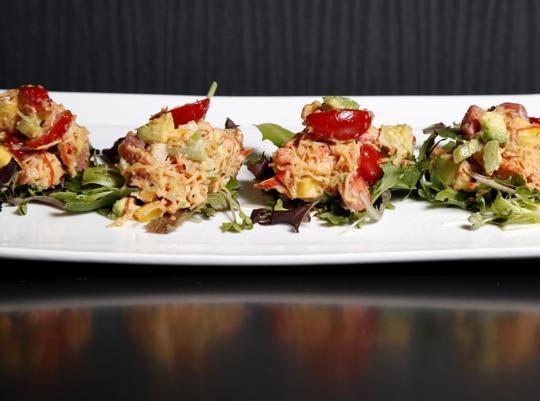 Prospect Local Bar & Kitchen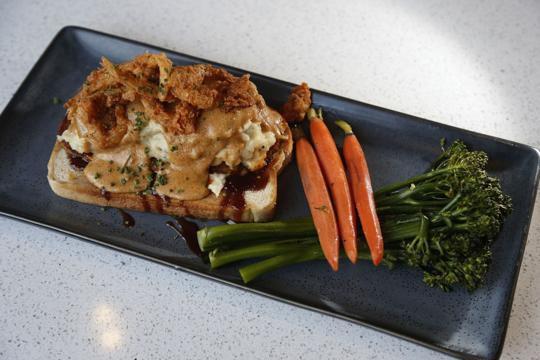 Margaret's German Restaurant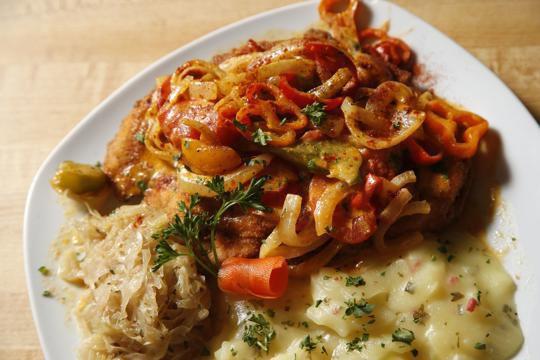 McGill's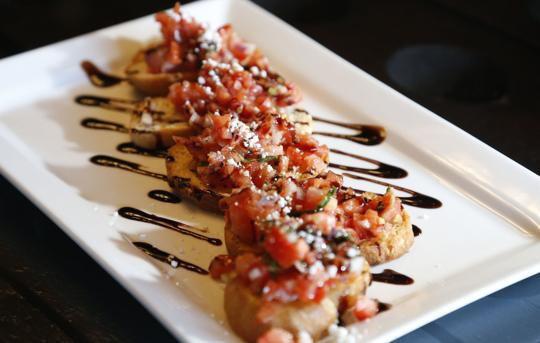 Cafe Virgil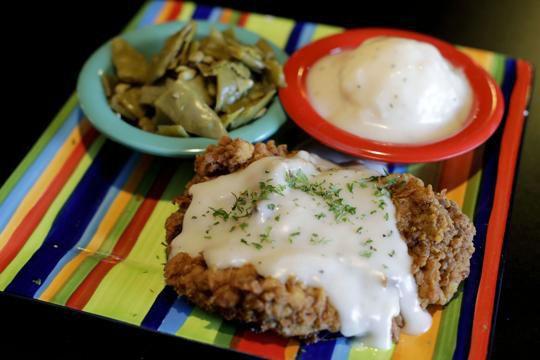 Foolish Things Bar & Biscuit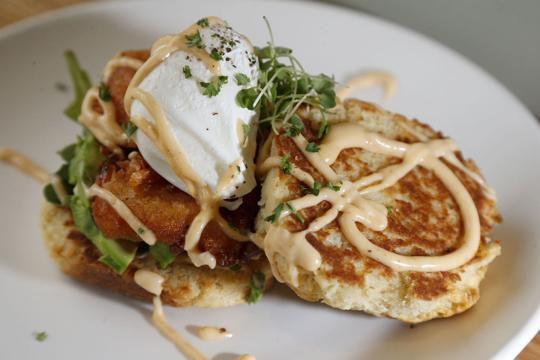 Cheri Ann's Trattoria
Black Bear Diner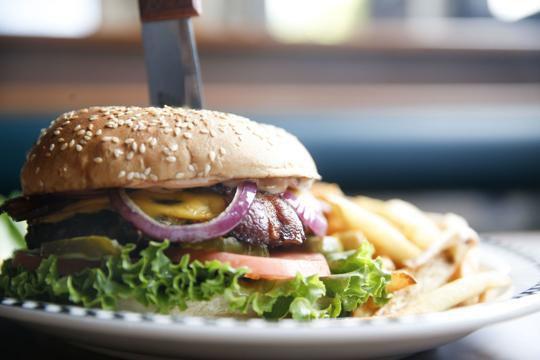 Duet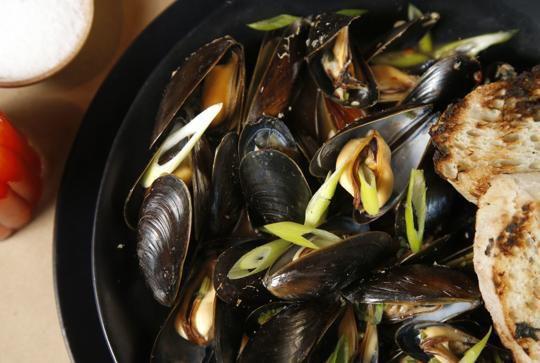 Saltgrass Steak House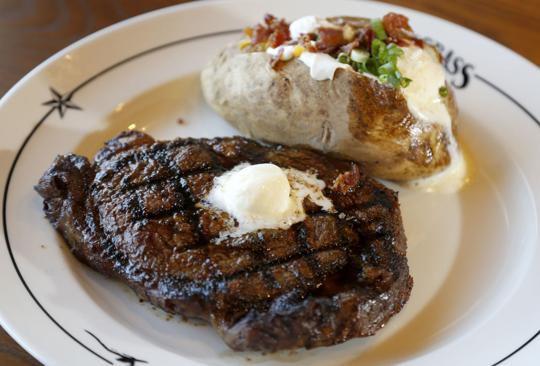 Peacemaker Lobster & Crab Co.
The Bramble Breakfast & Bar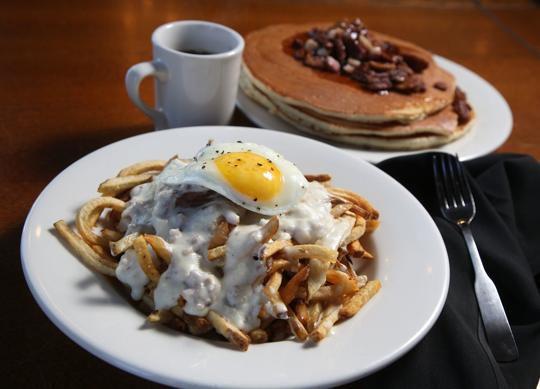 Victoria's Tea Room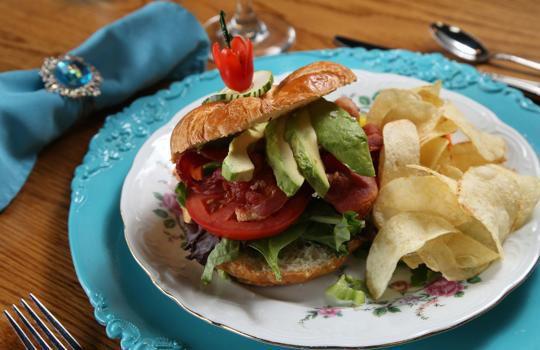 Doe's Eat Place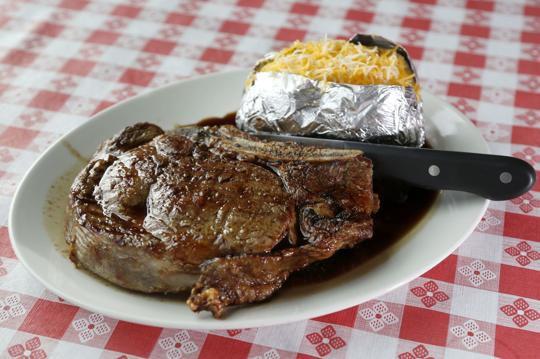 Kiss-Me-Kwik Cafe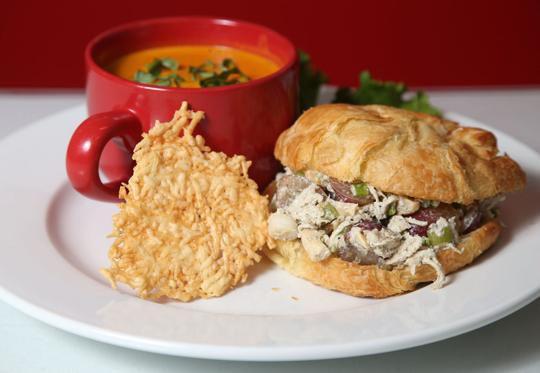 Boston Avenue Grille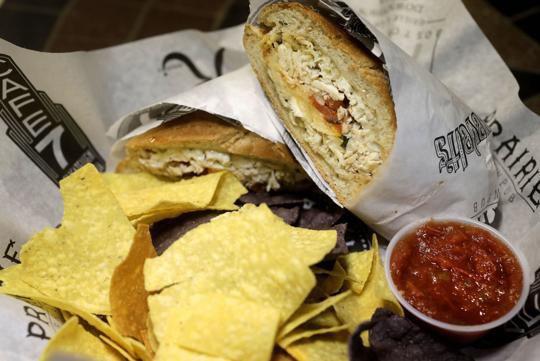 Buffalo's BBQ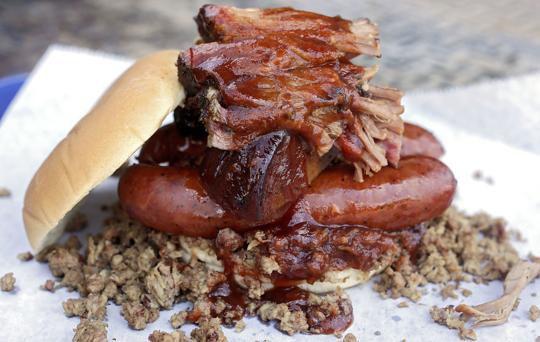 Fabulosos Mariscos a la Antigua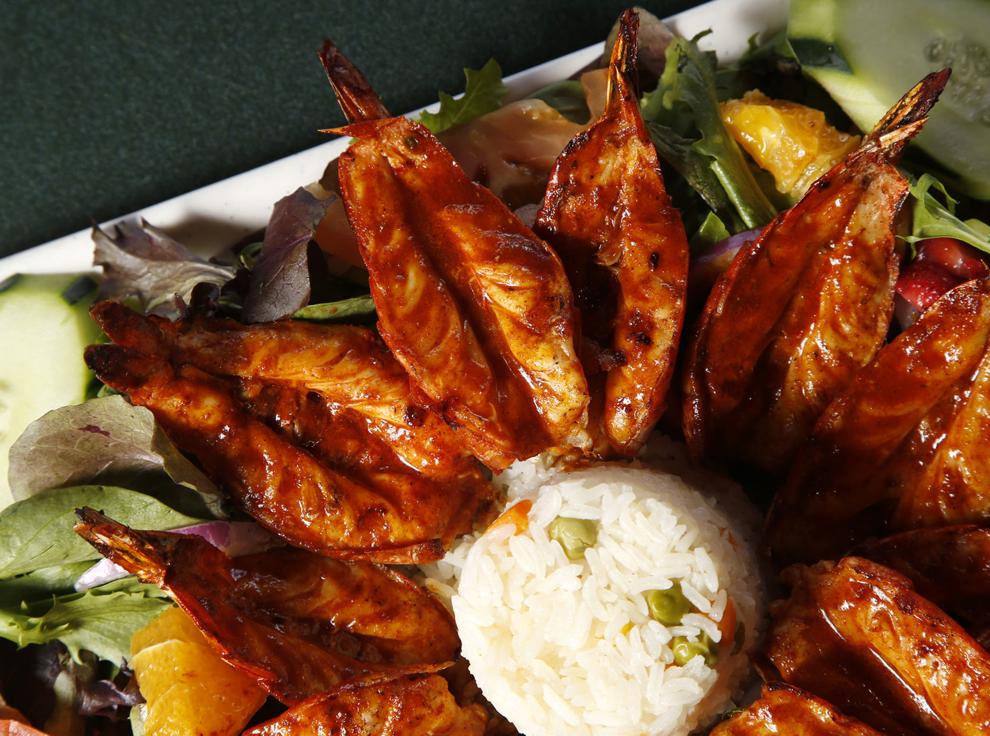 Que Gusto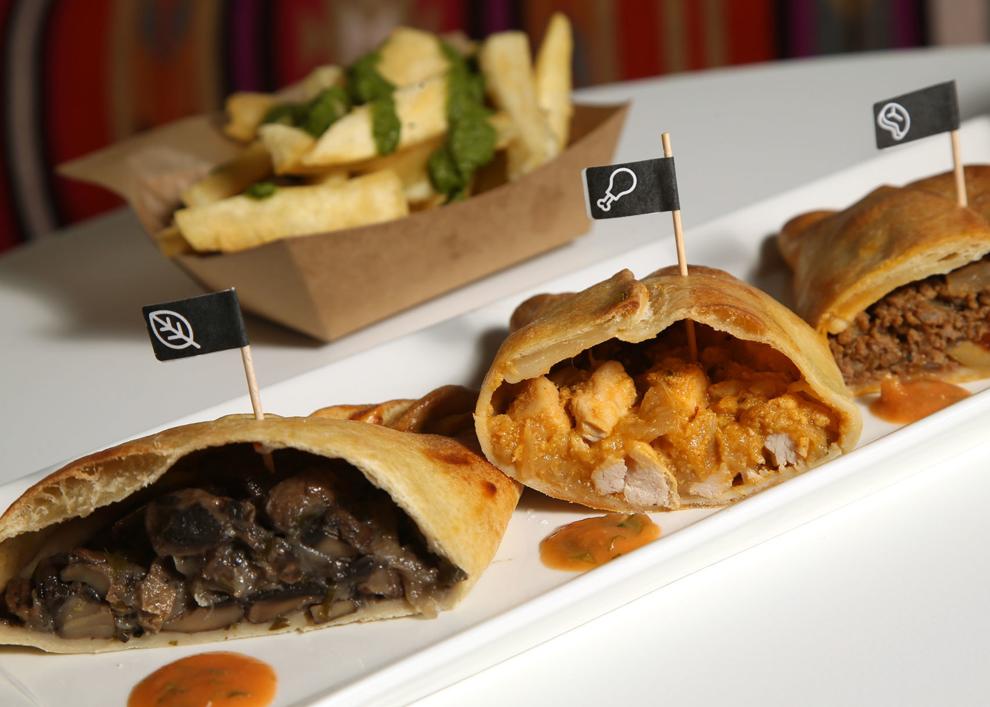 Pita Place Mediterranean Grill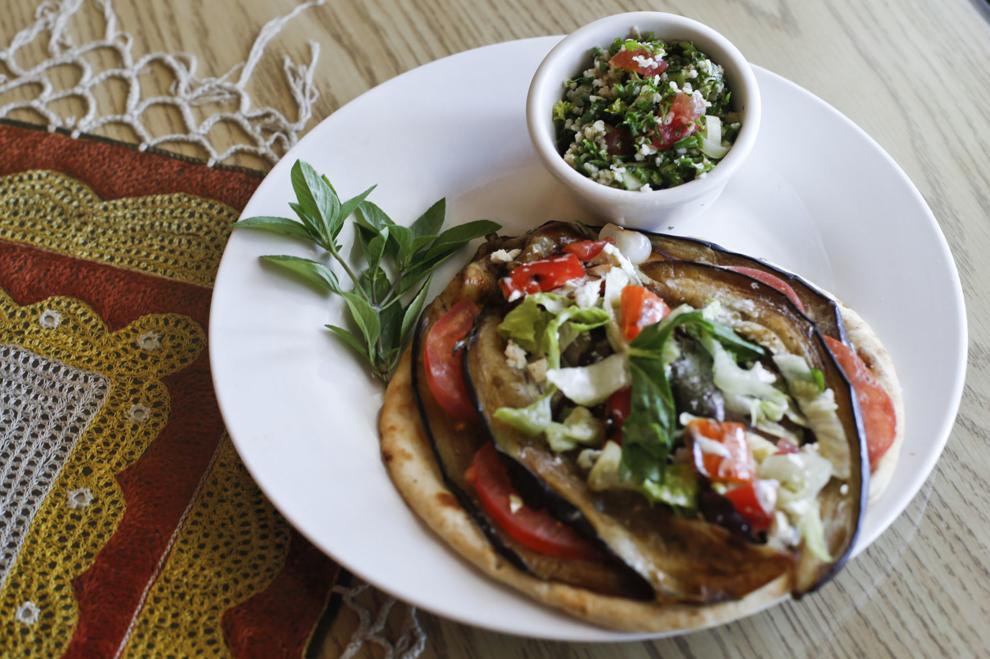 Society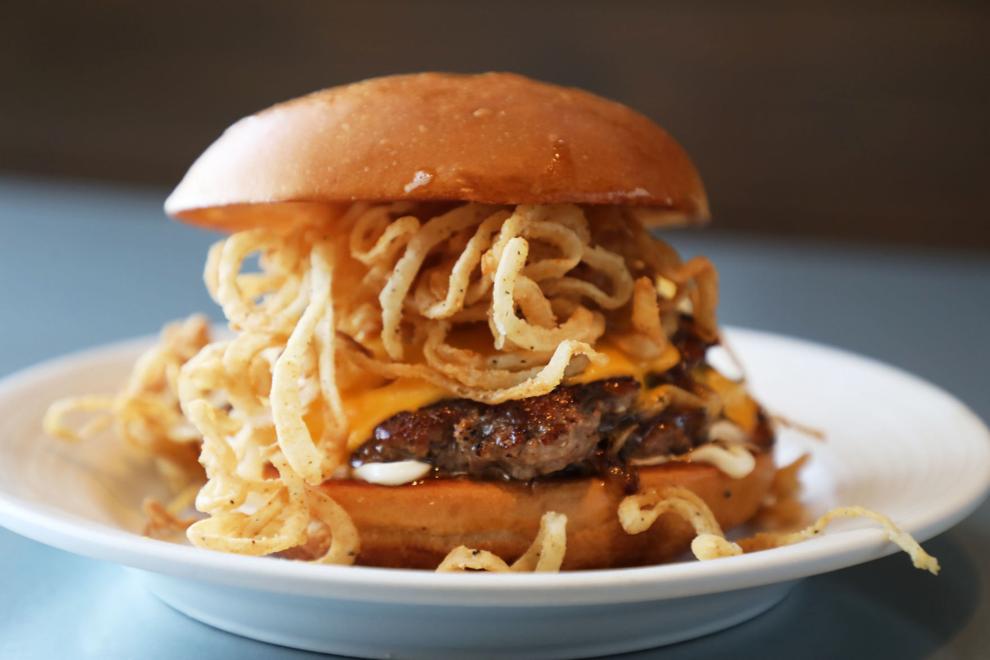 McNellie's Public House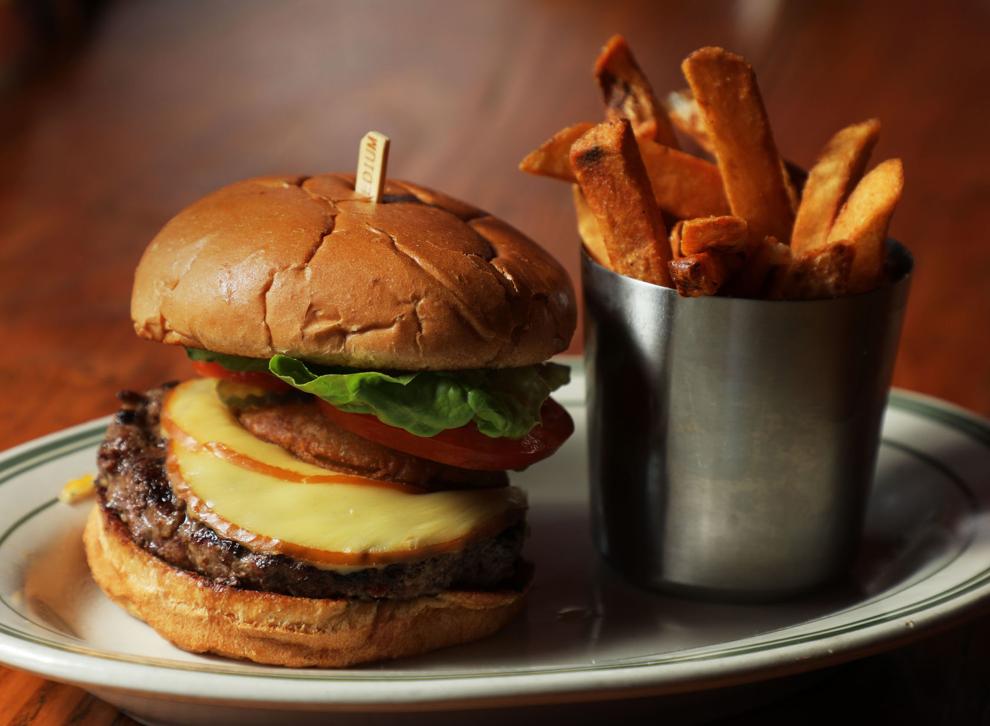 Nola's Creole & Cocktails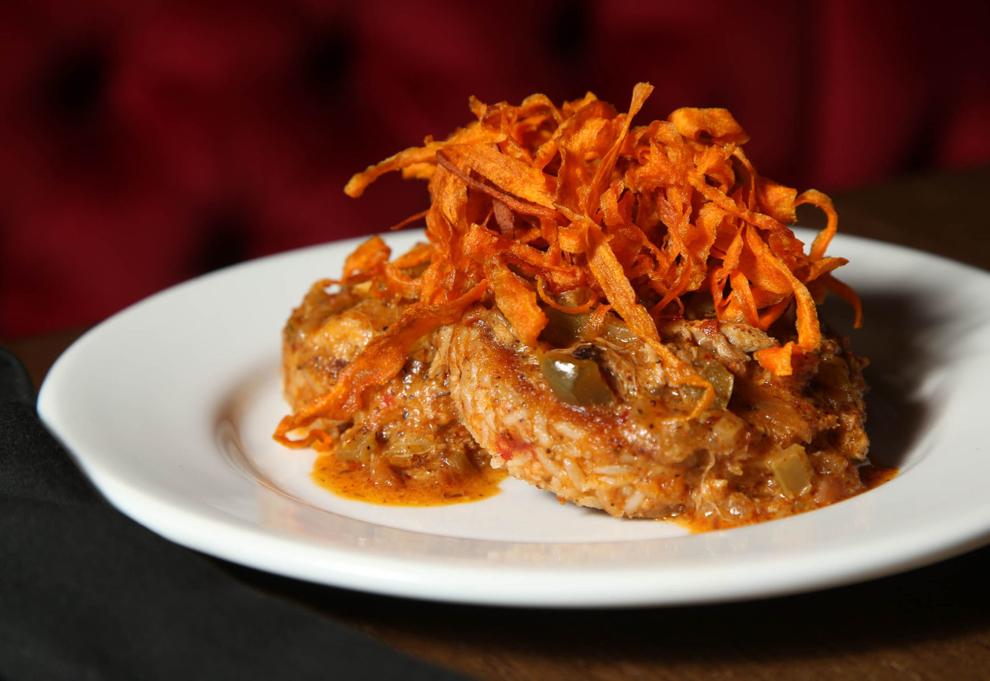 Roosevelt's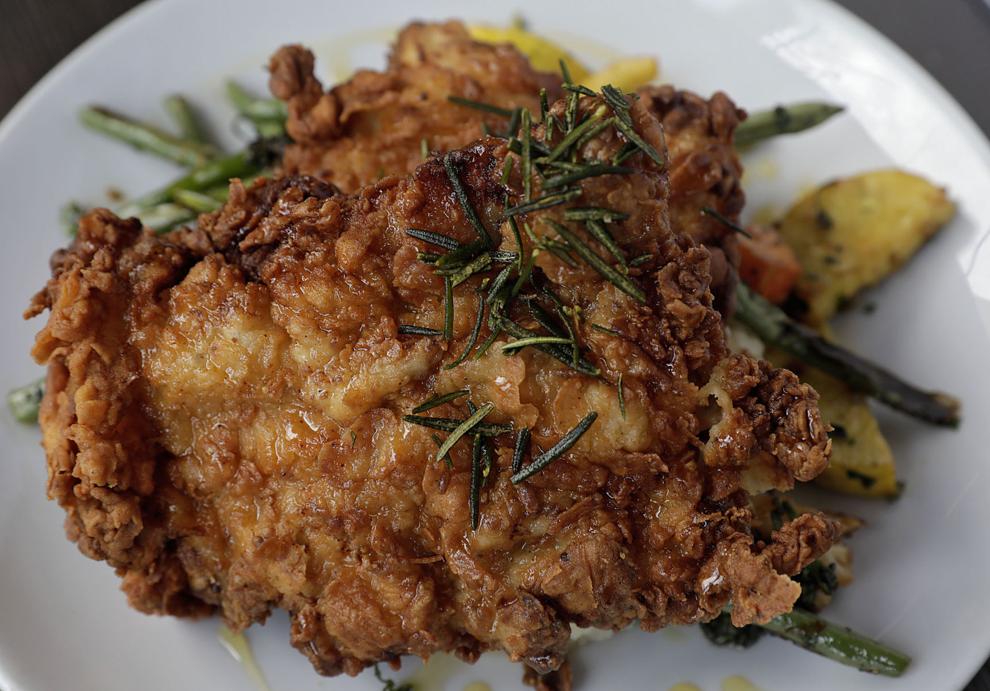 Kitchen 27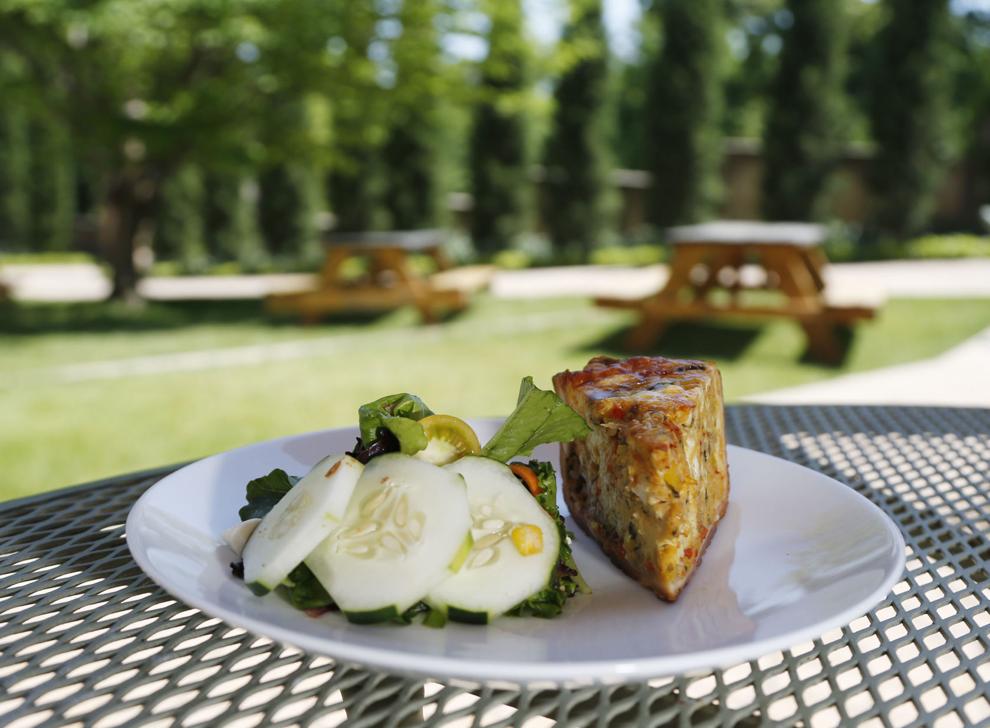 Stone Mill BBQ & Steakhouse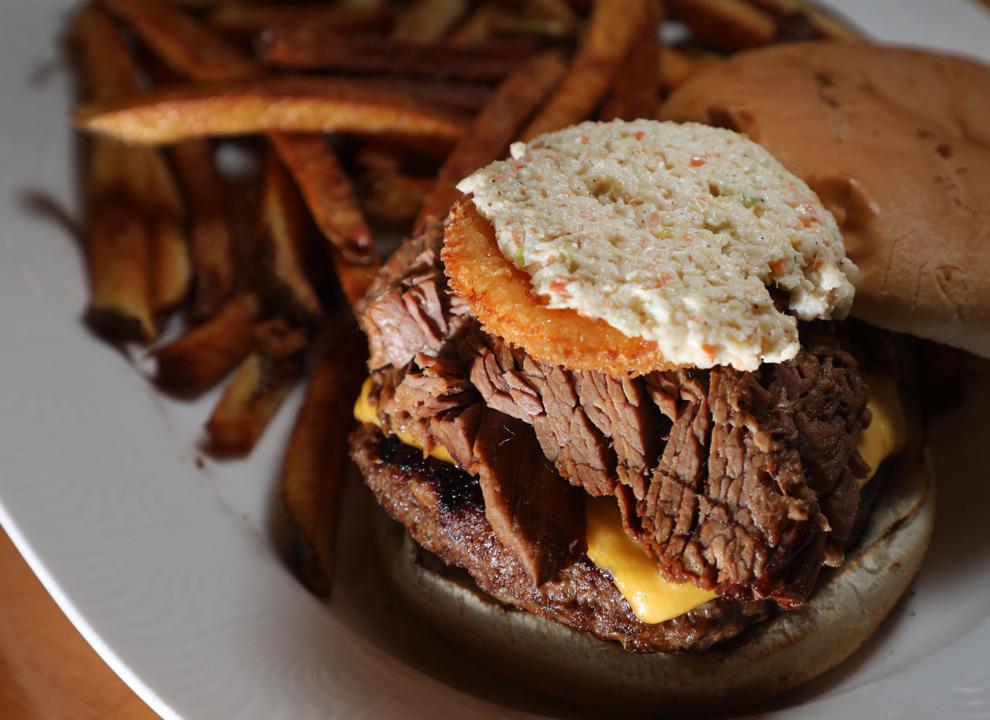 Bird & Bottle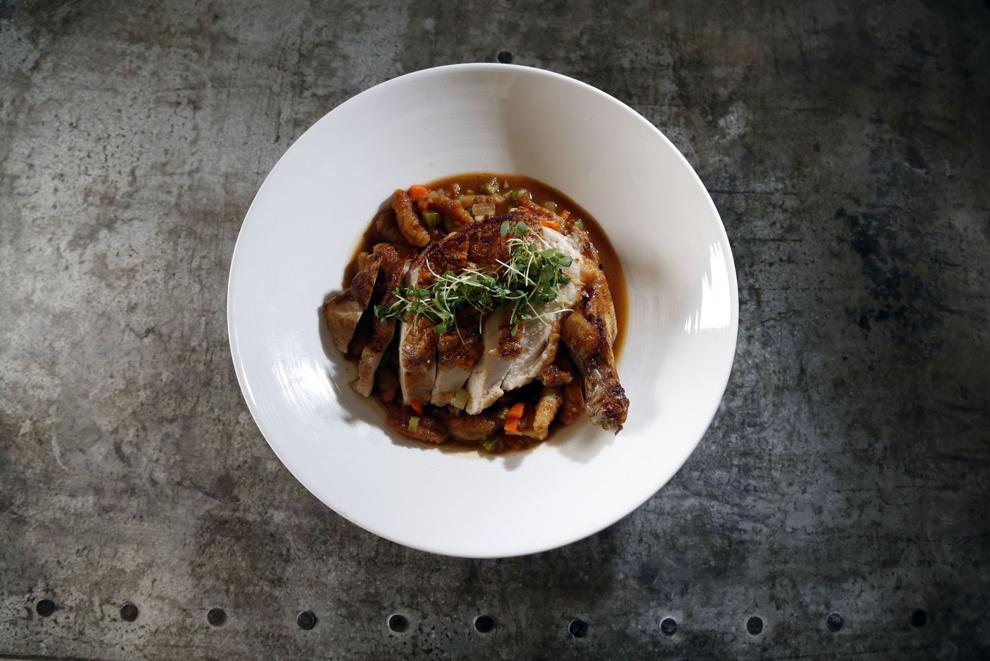 Fleming's Prime Steakhouse & Wine Bar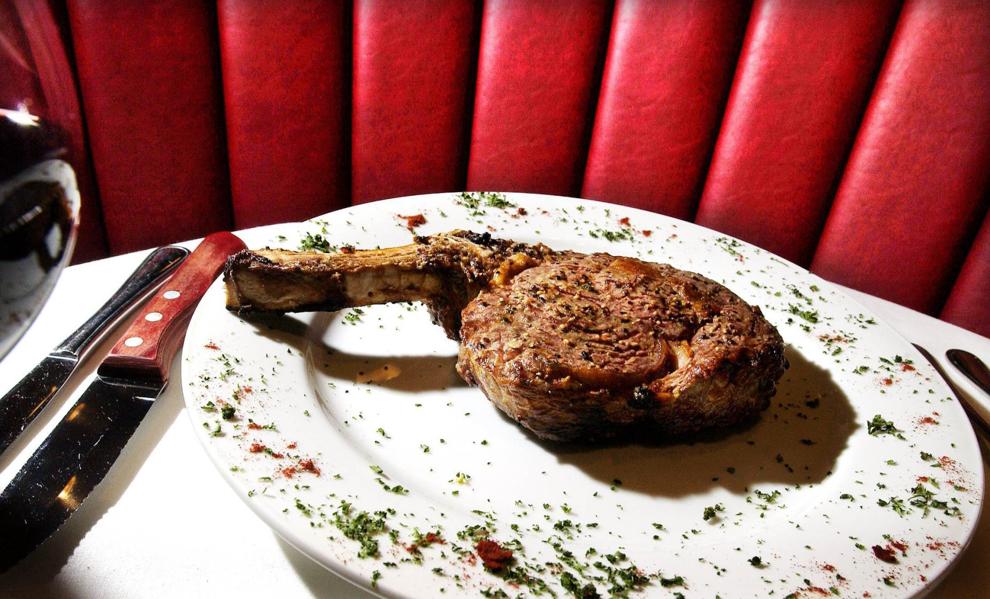 India Palace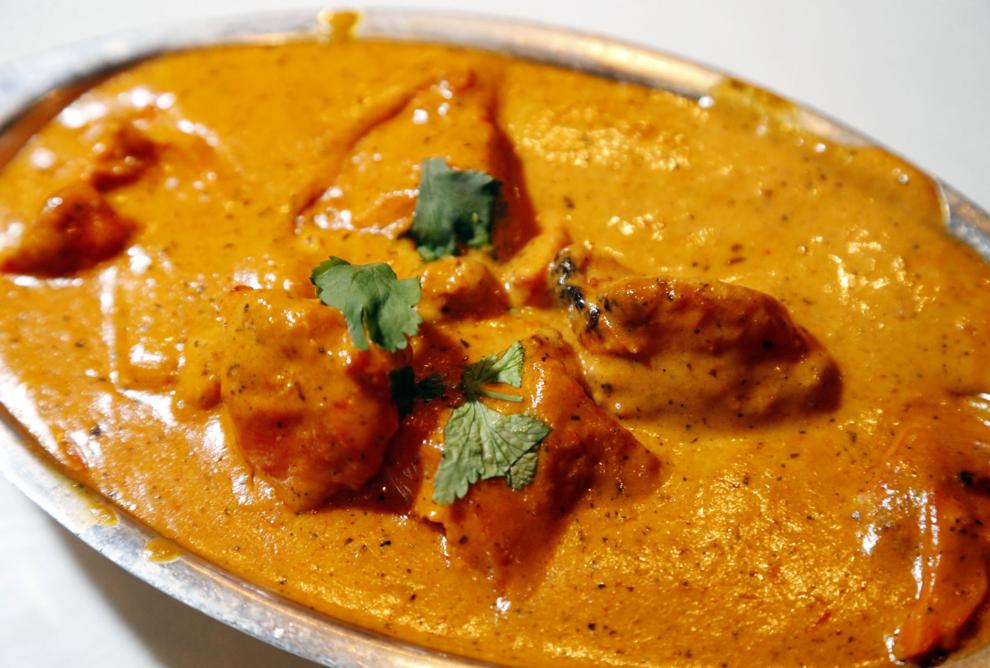 SMOKE on Cherry Street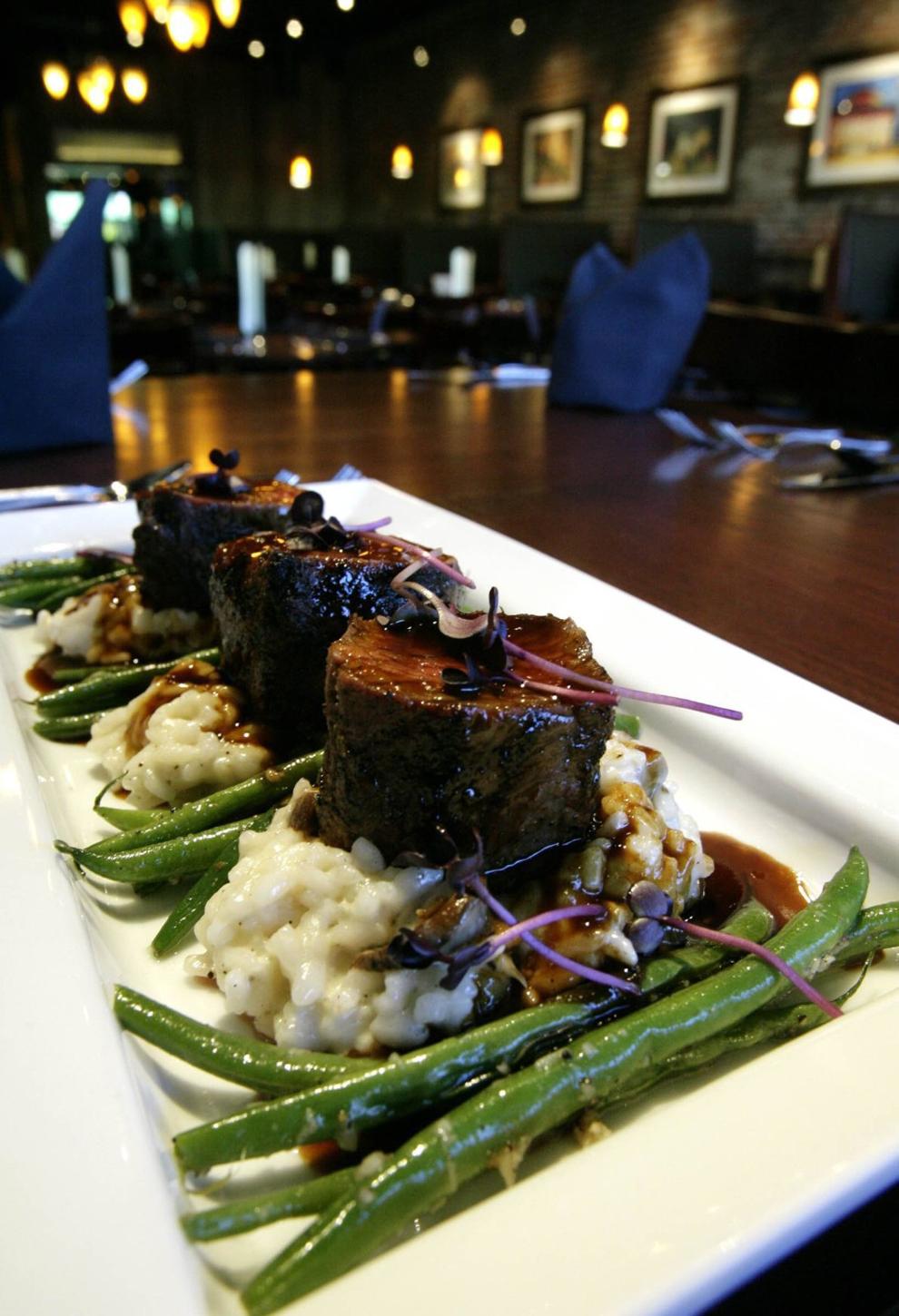 Jamil's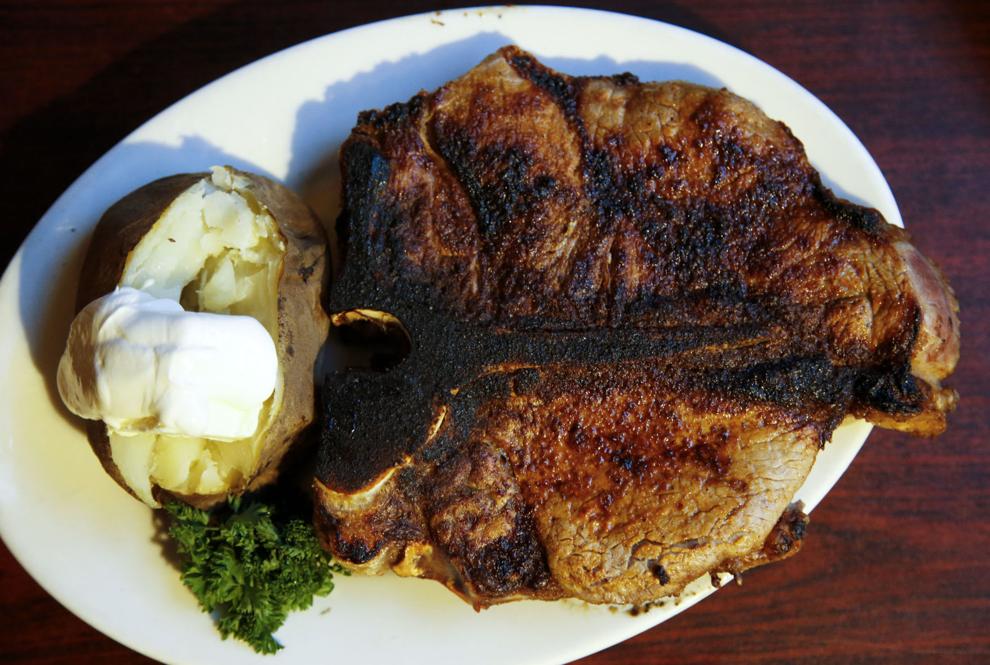 Burn Co. BBQ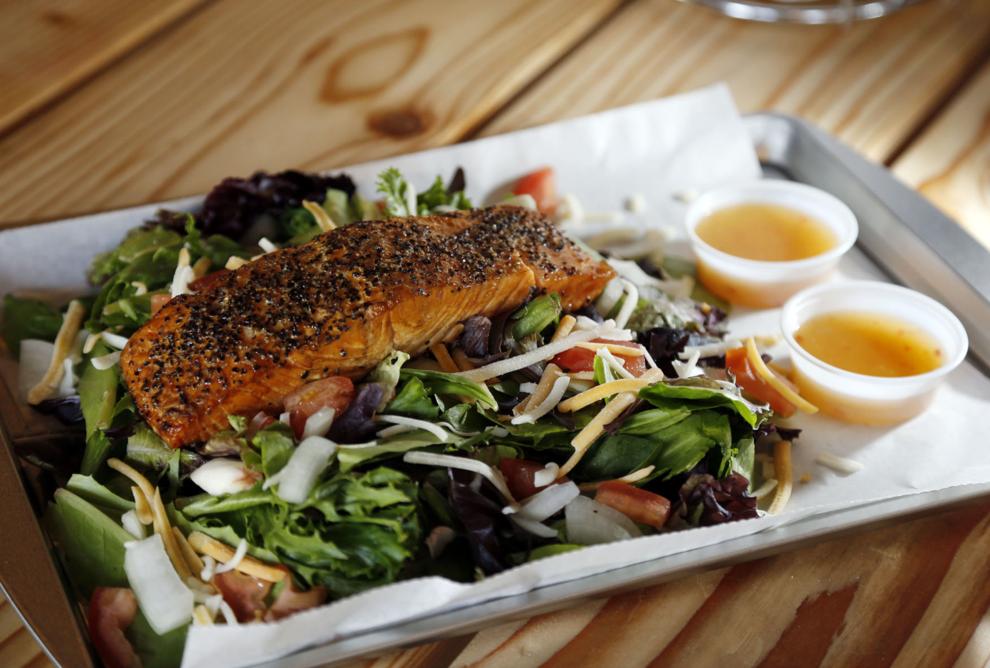 Oren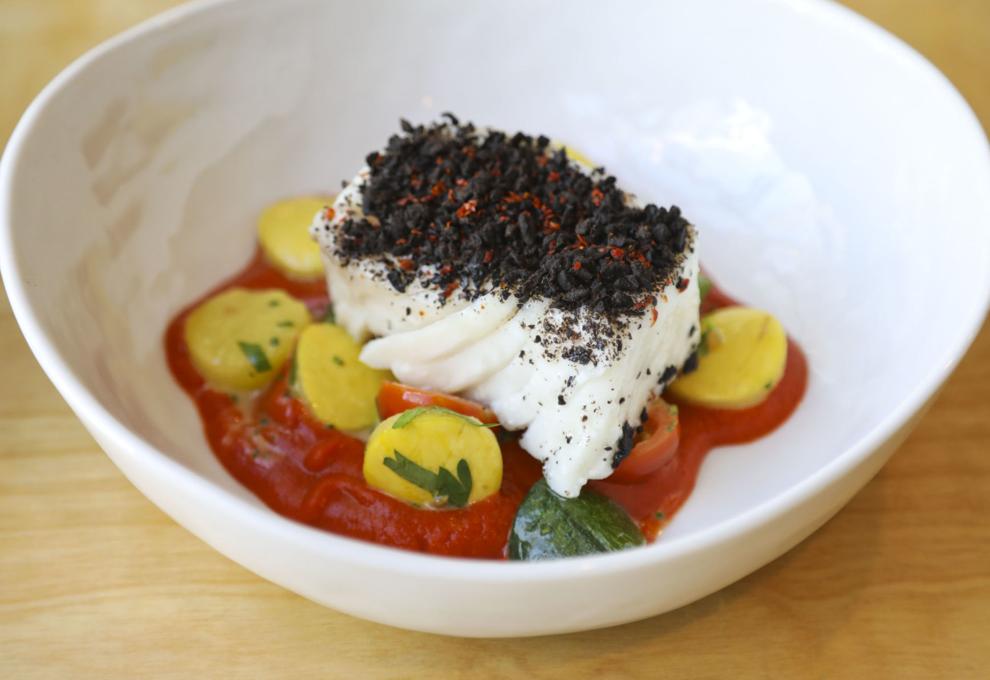 Maryn's Taphouse & Raw Bar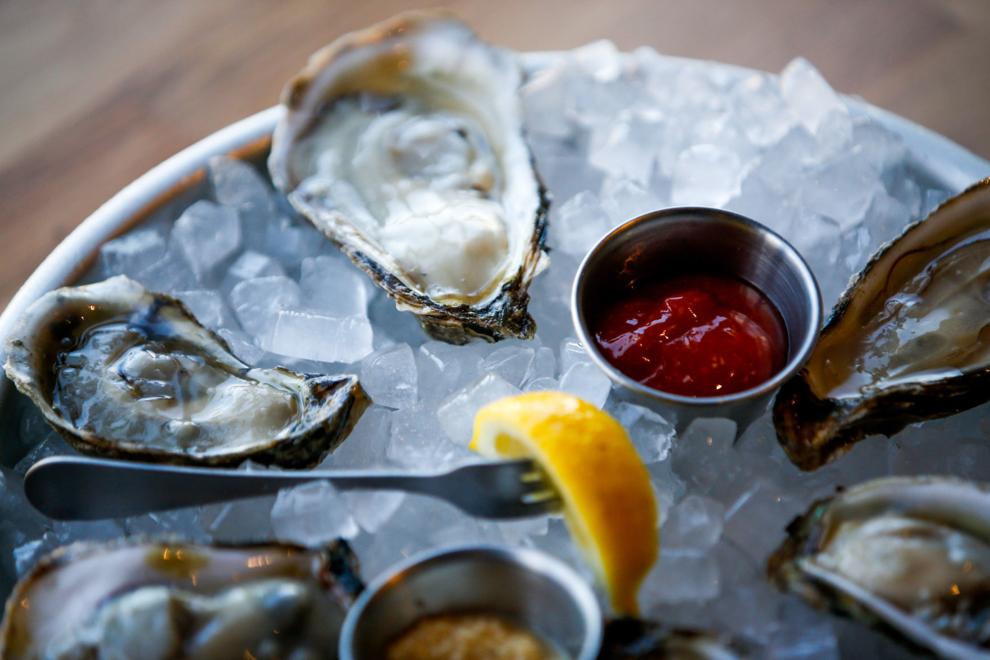 Amelia's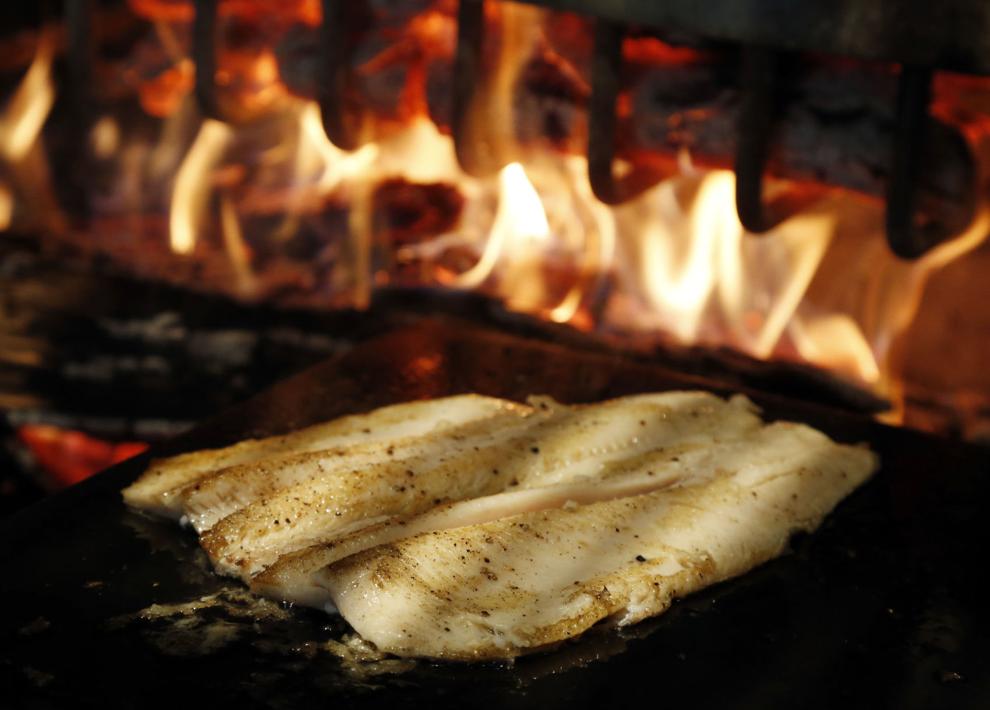 ol' Vine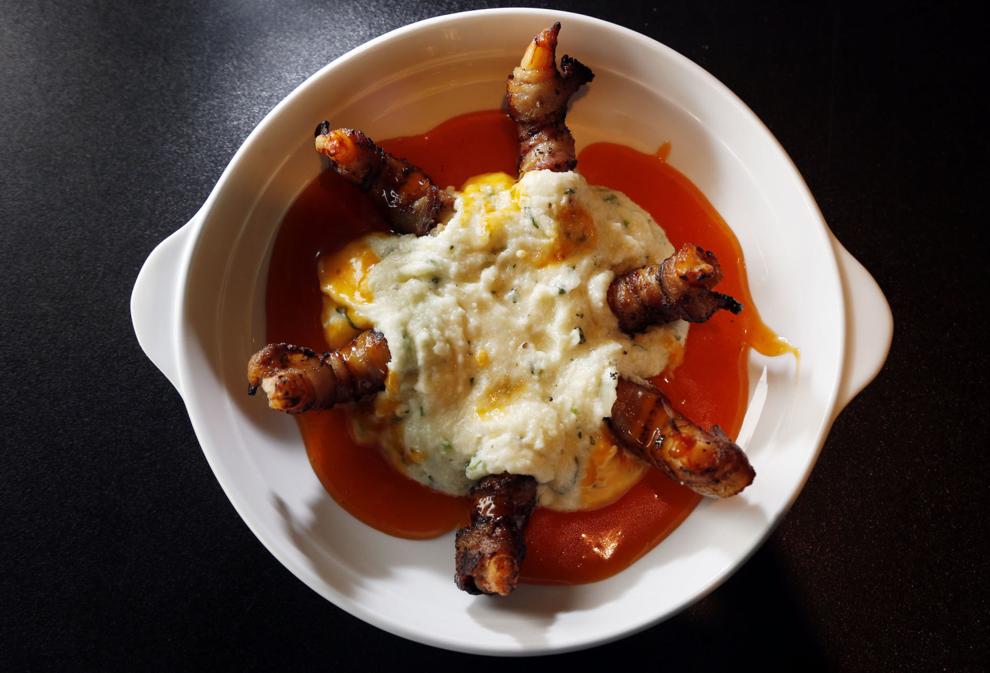 Ruth's Chris Steak House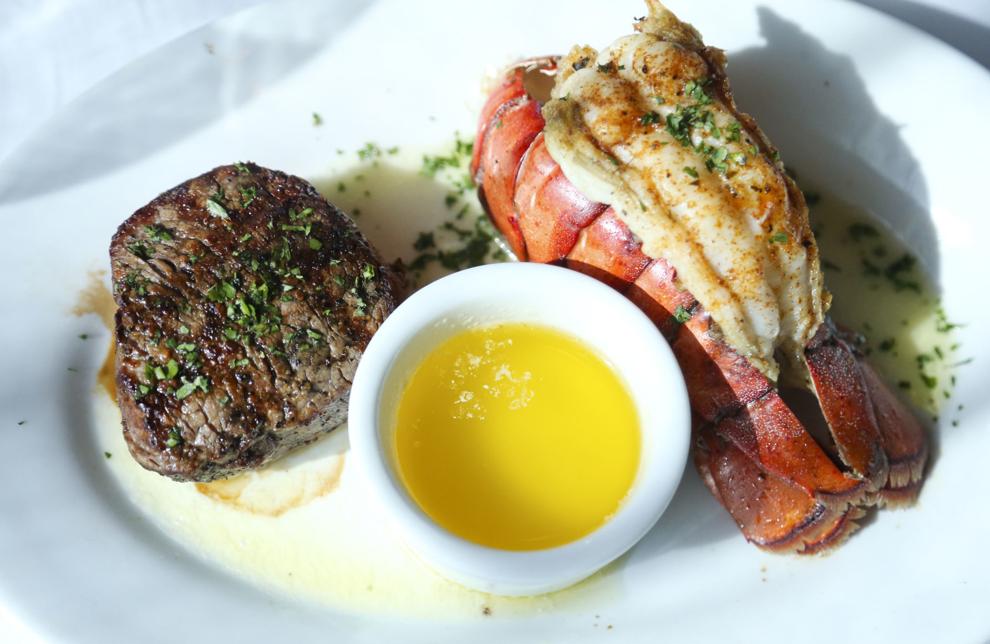 Living Kitchen Farm and Dairy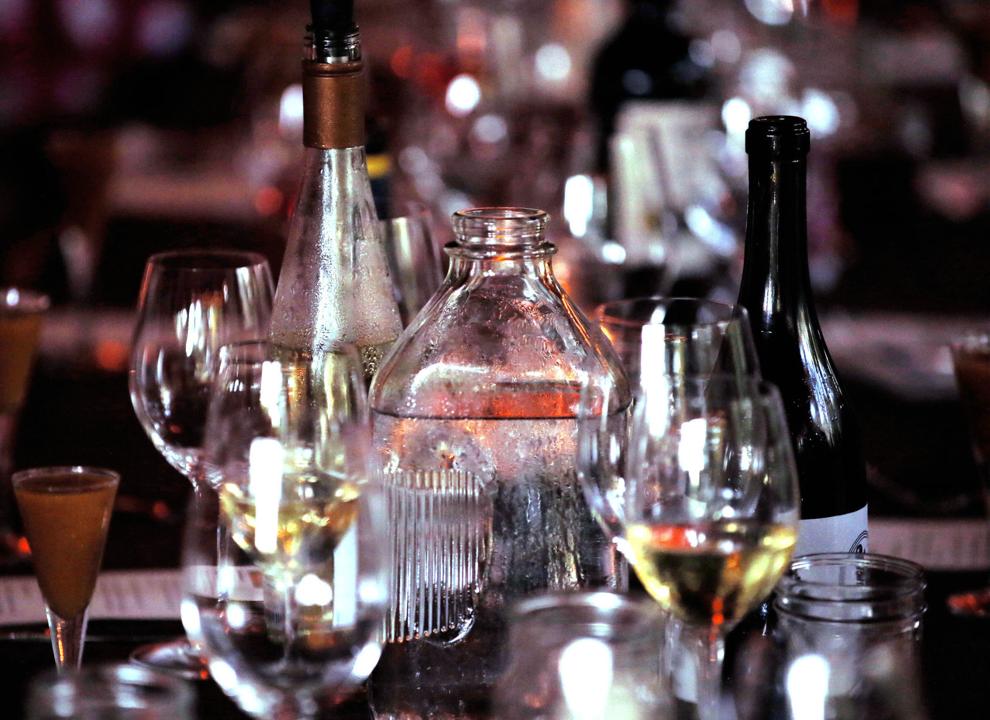 Bin 35 Bistro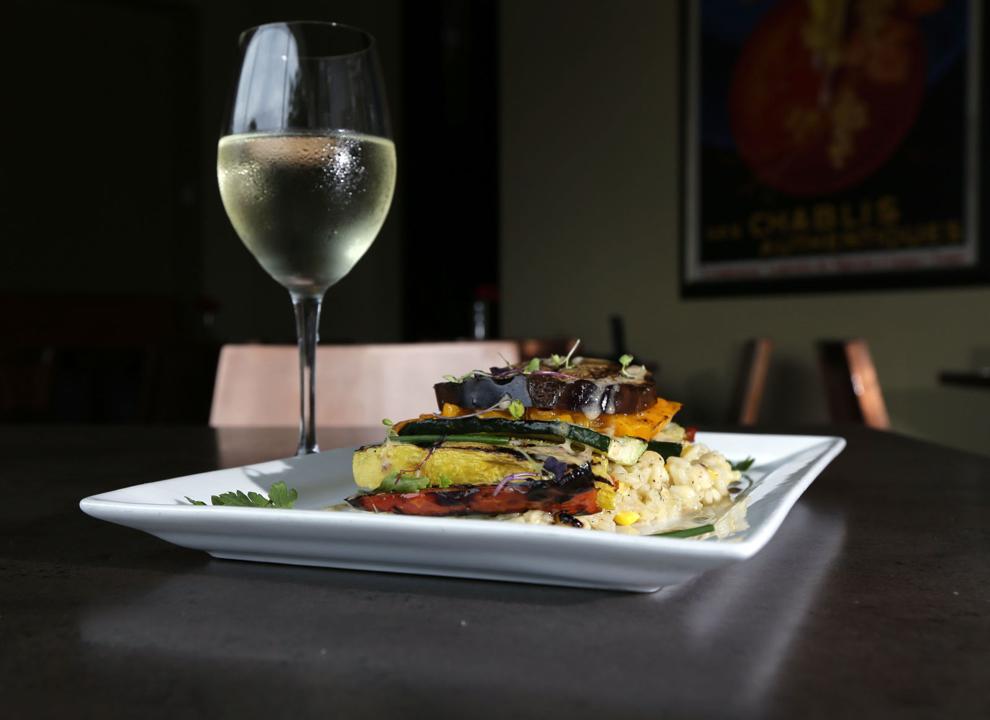 MixCo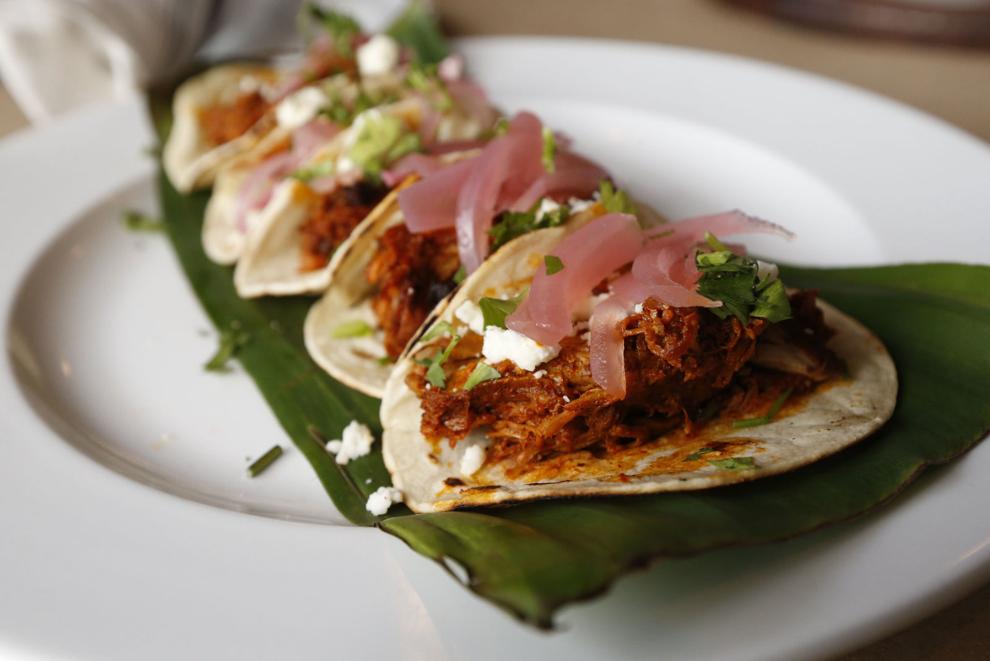 Juniper Restaurant and Martini Lounge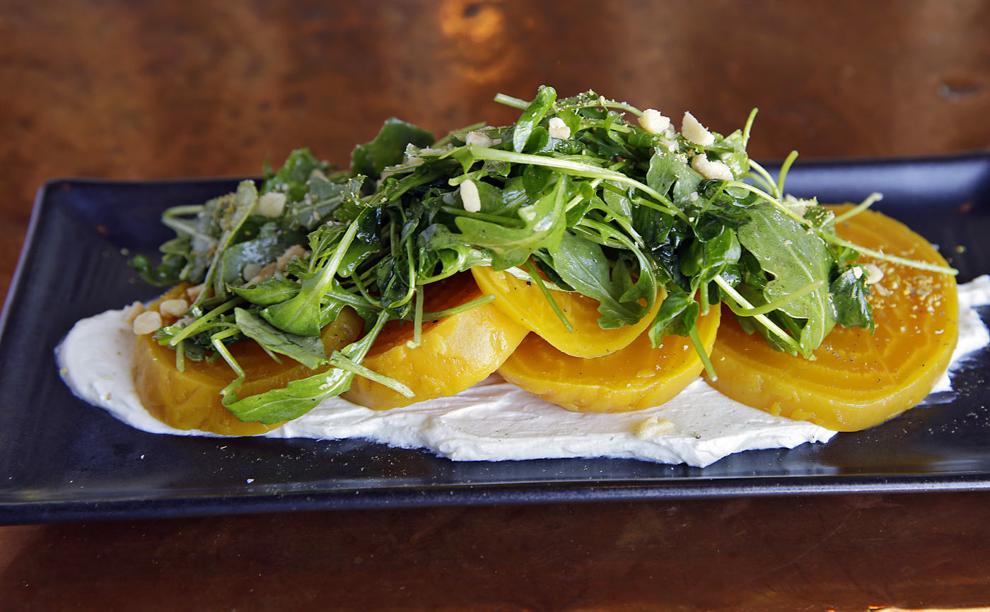 Biga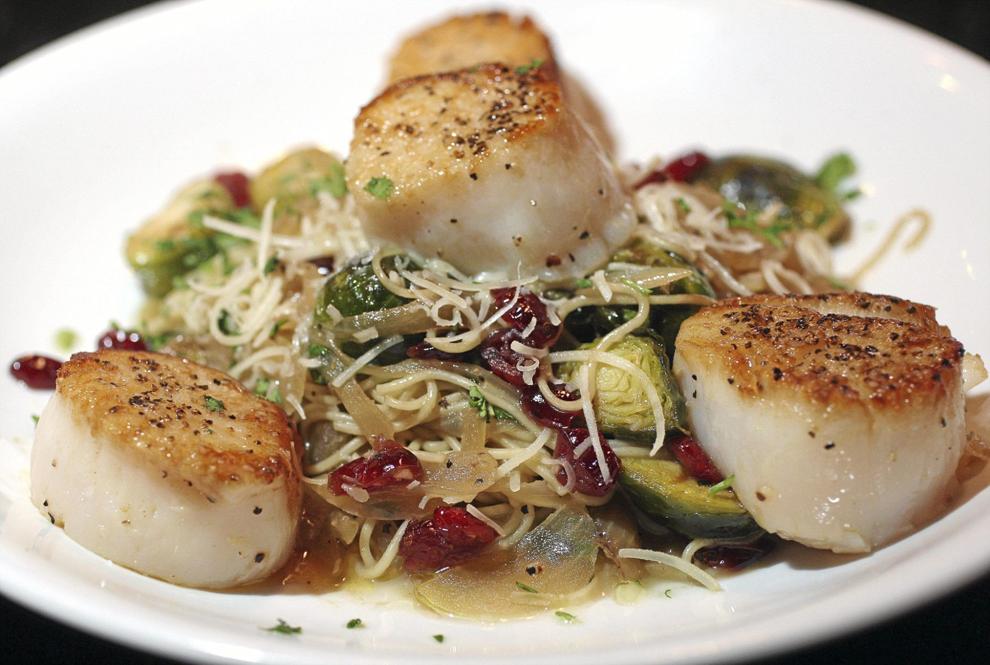 Waterfront Grill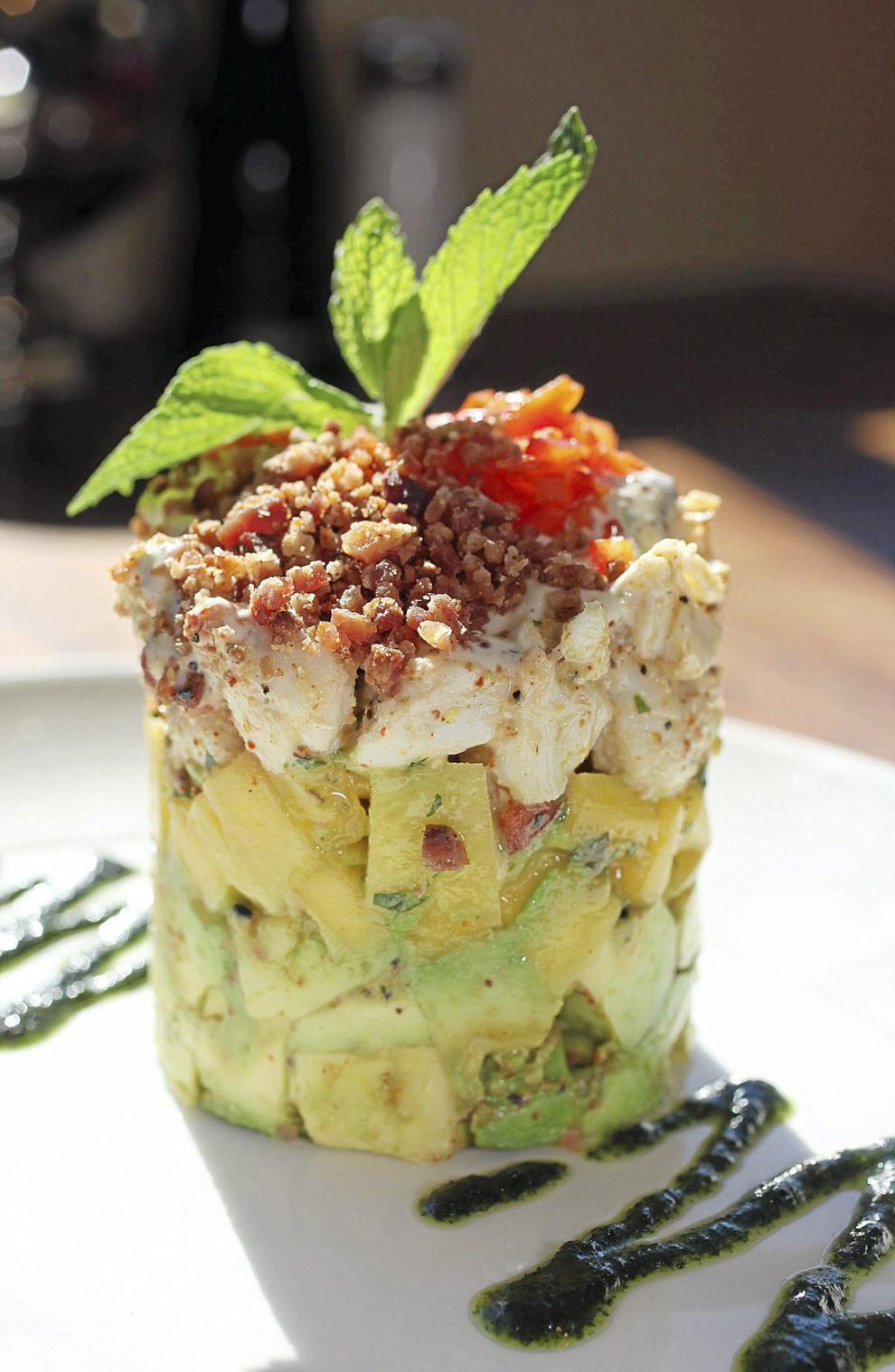 The Tropical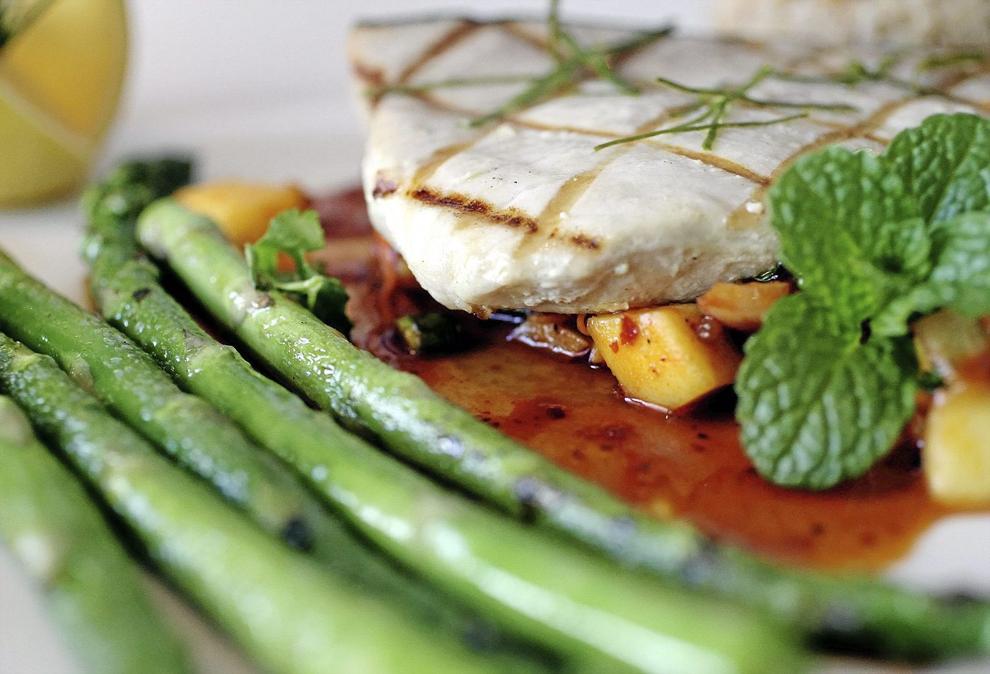 Stonehorse Cafe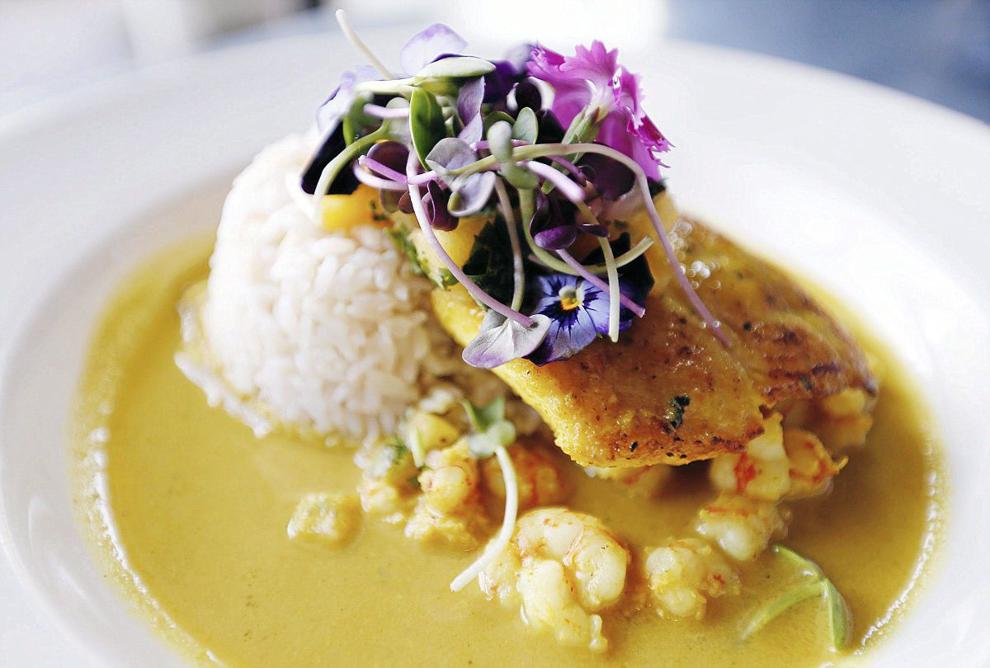 Ridge Grill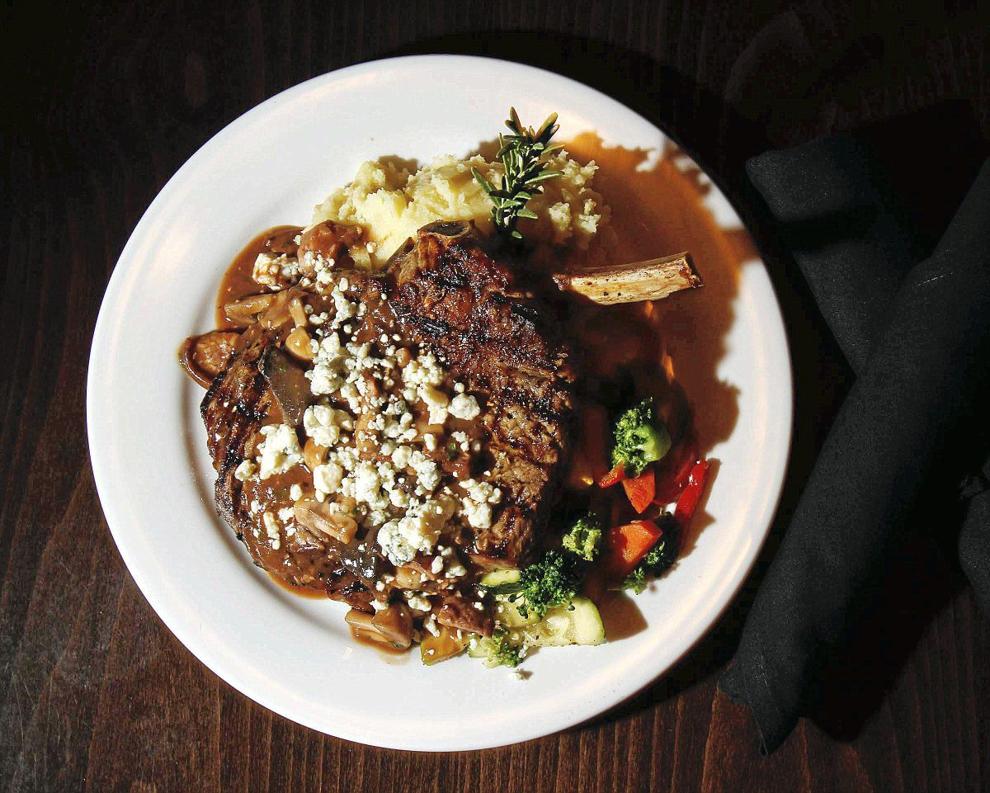 Prhyme Downtown Steakhouse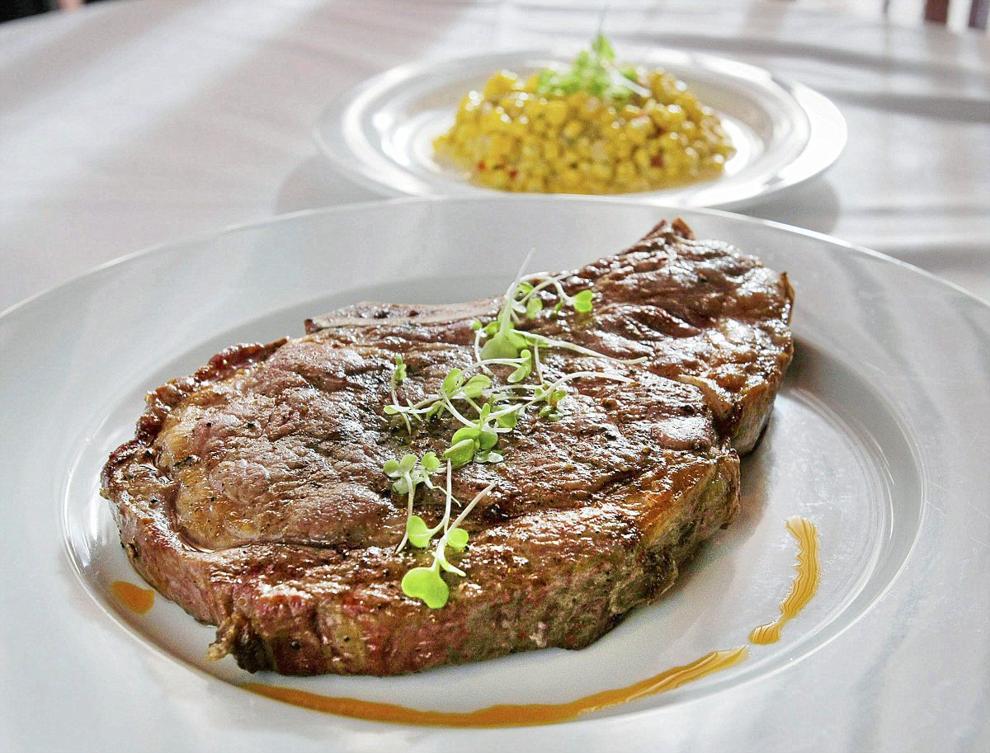 Polo Grill at Utica Square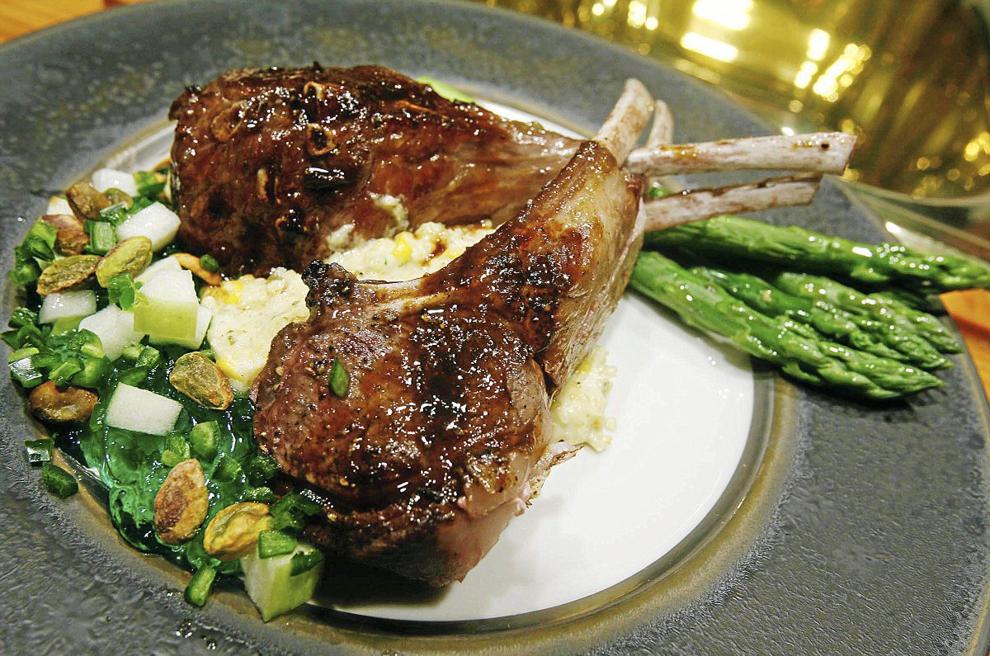 Palace Cafe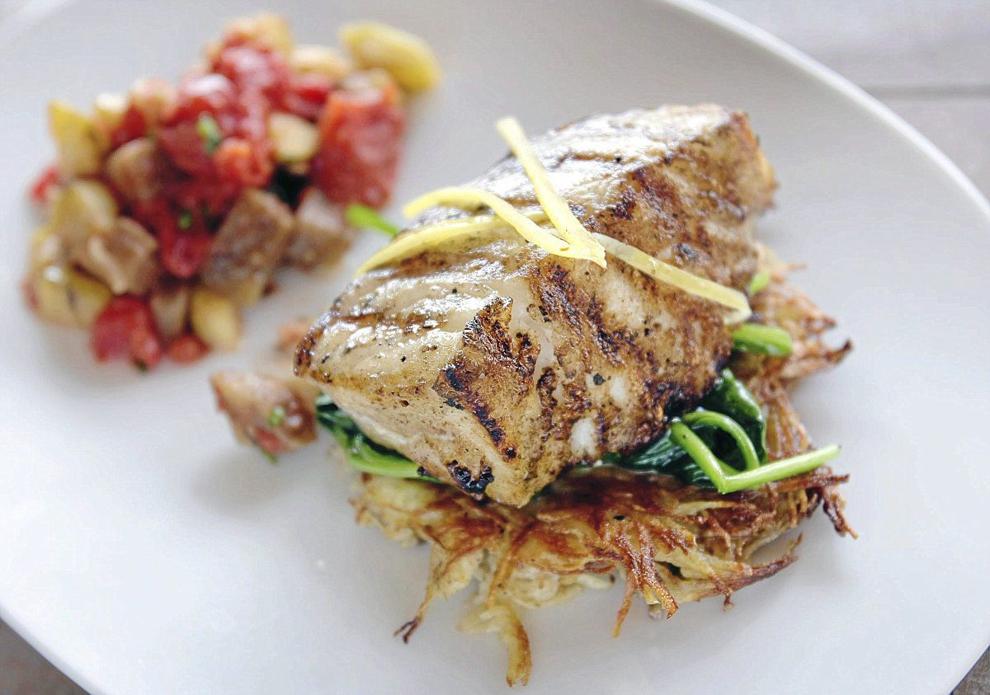 Michael V's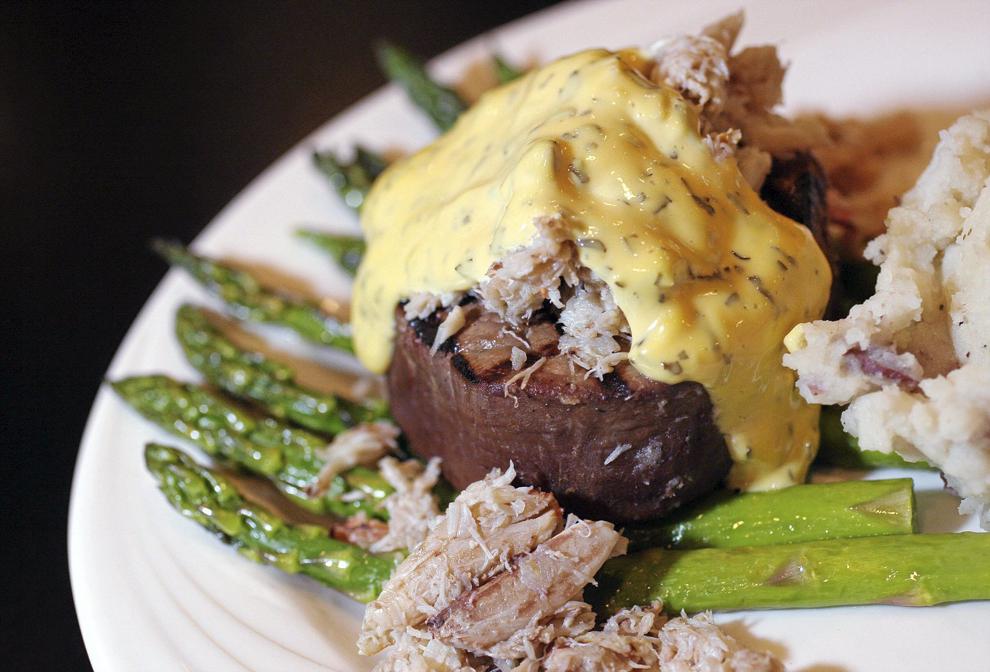 Mahogany Prime Steakhouse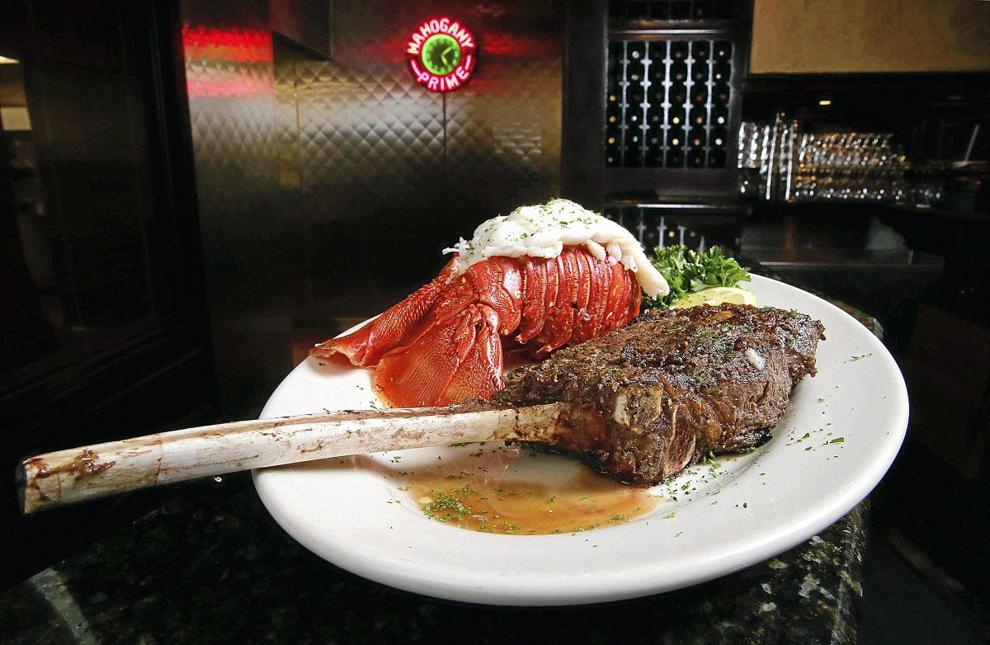 Laffa Medi-Eastern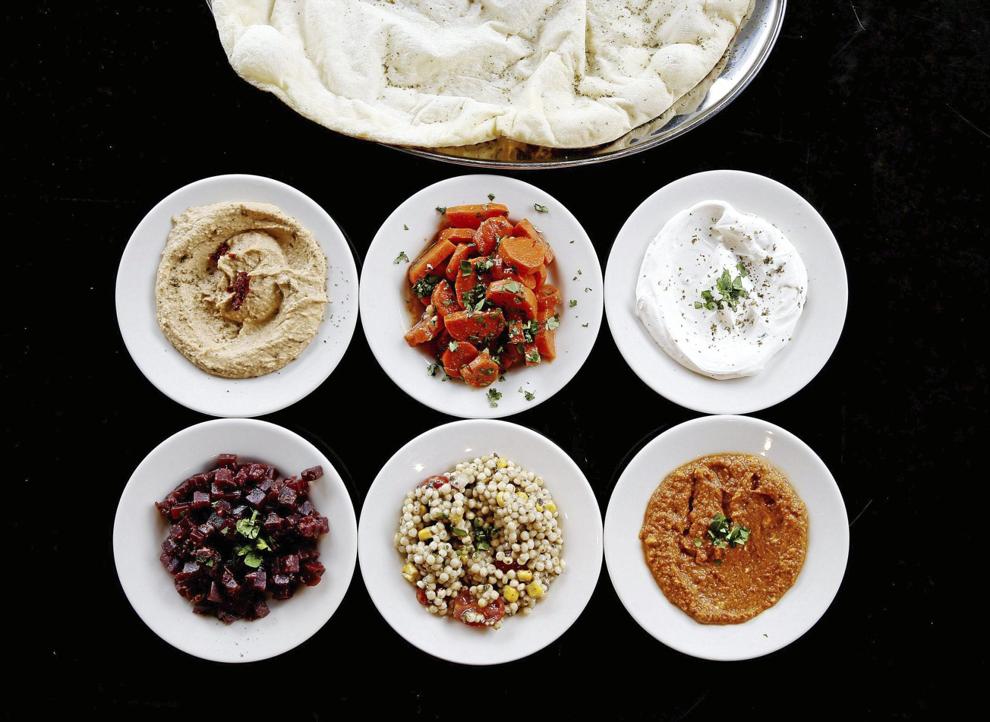 Daily Grill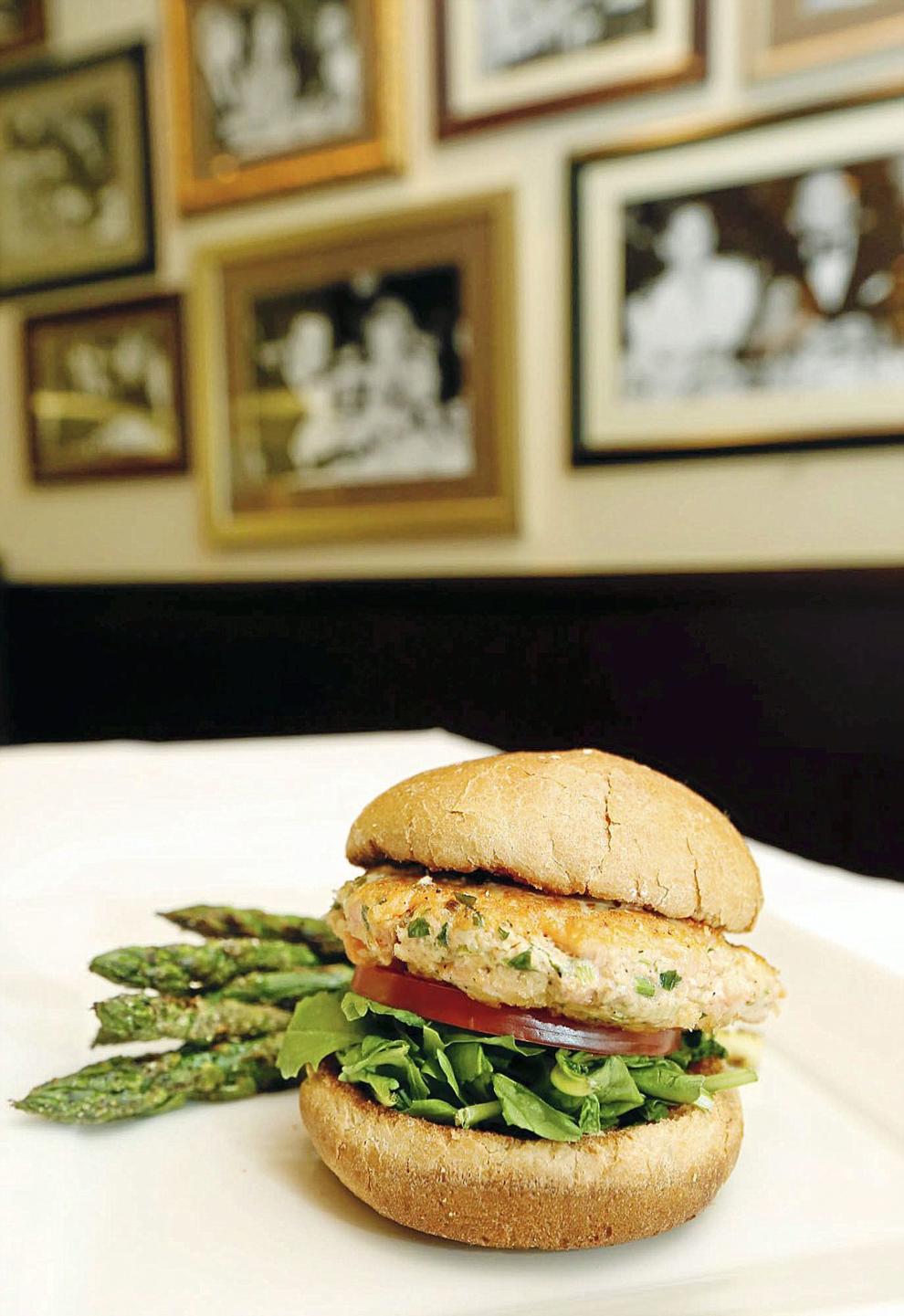 The Chalkboard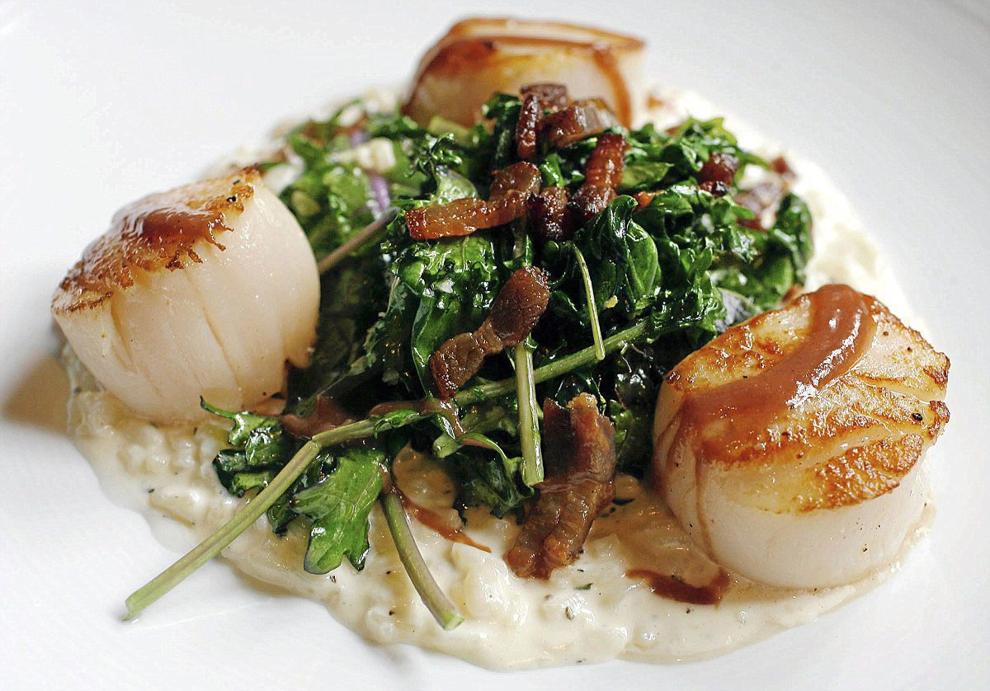 Celebrity Restaurant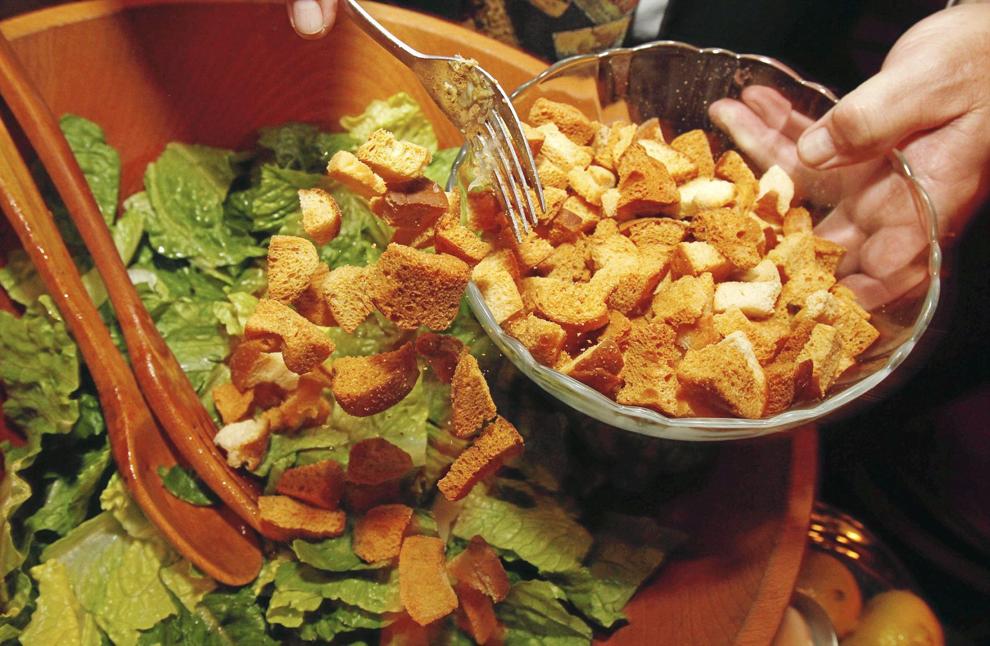 Boston Deli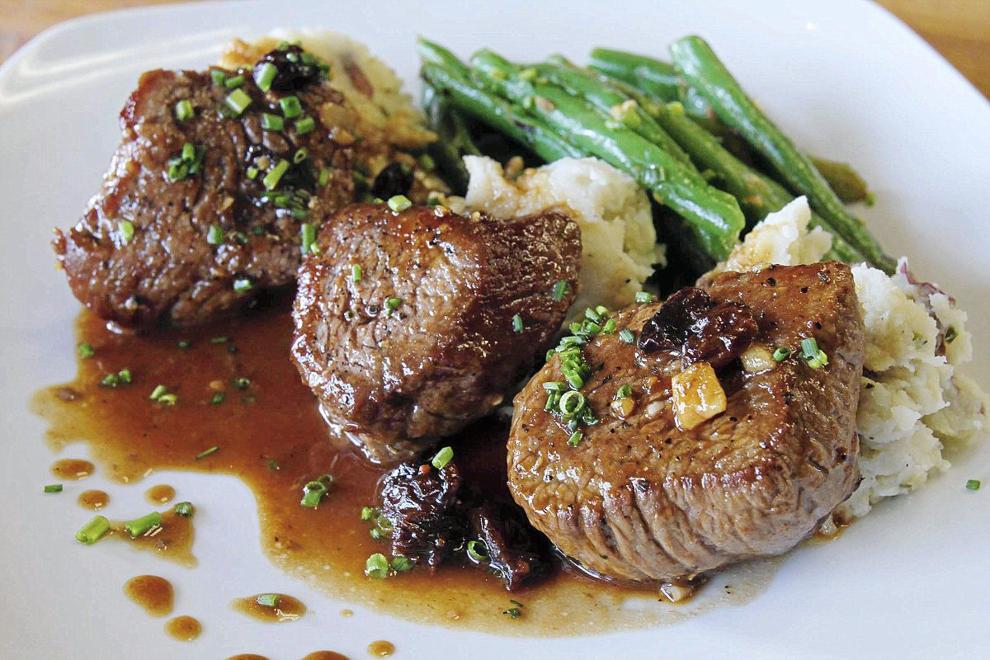 Bluestone Steakhouse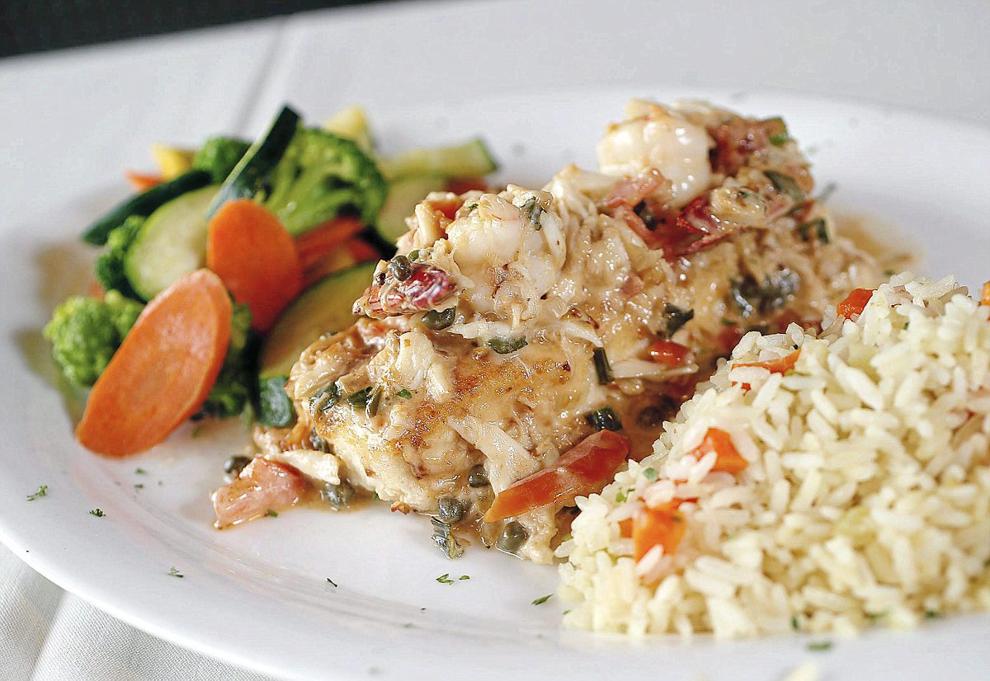 Bodean Seafood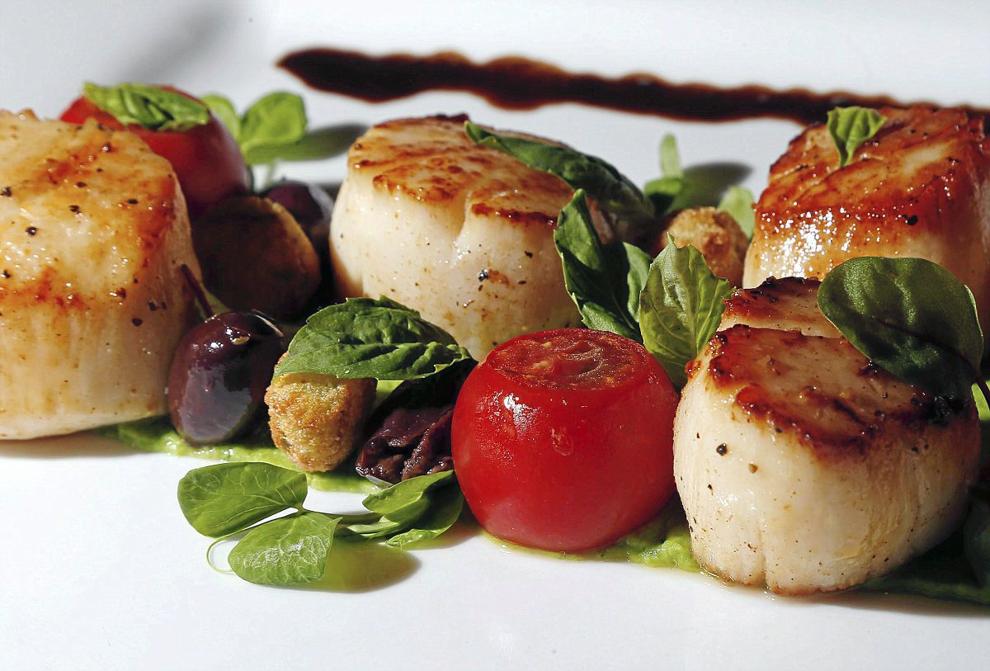 Villa Ravenna Ristorante Italiano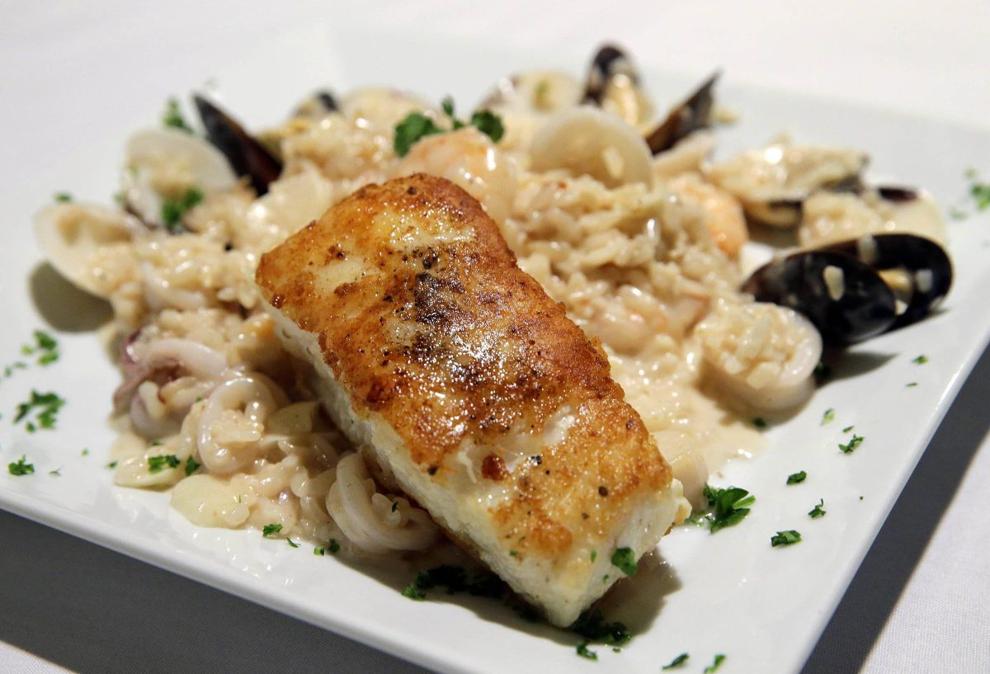 Manos Peruanas features delicious Peruvian cuisine and more
---
Scott Cherry
918-581-8463
scott.cherry
@tulsaworld.com