There are days — such as last Thursday — when those who own and operate food trucks think seriously about reconsidering their career path.
That was one of the coldest days so far this winter, with temperatures shivering around 20 degrees.
"Yeah, we were partially frozen up that day, and we had to lose a day's business," said Justin Carroll, who co-founded 1907 Barbecue with John Karr. The duo have been serving their style of Oklahoma barbecue at their truck that has been located outside Tulsa's Cabin Boys Brewery since 2019.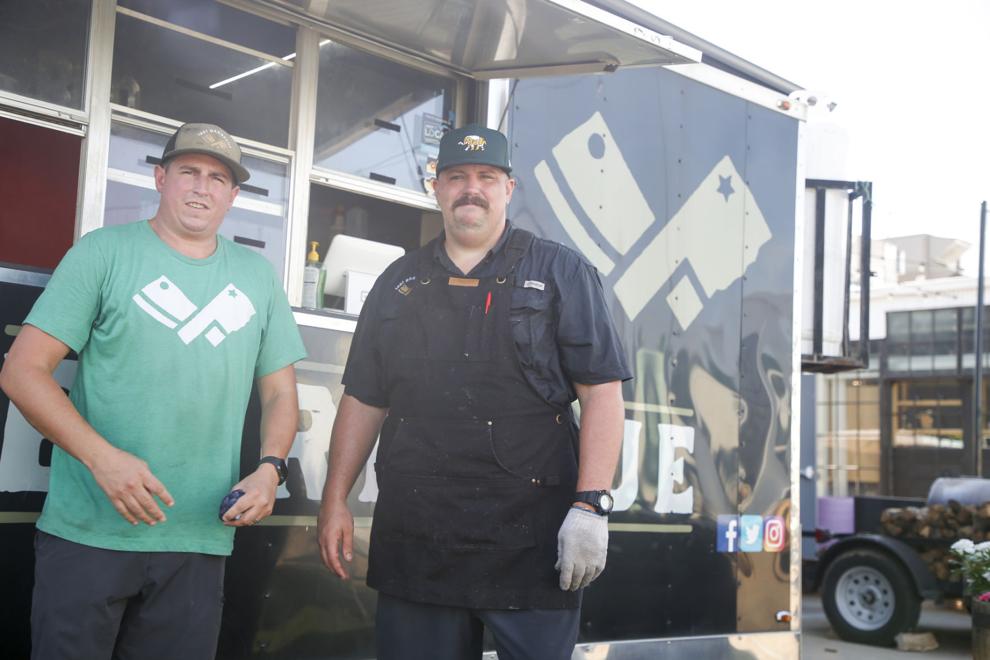 "It was just one of a thousand reasons why having a brick-and-mortar location is so appealing," Carroll said.
That wish will come true in a few weeks, when 1907 Barbecue becomes the newest addition to the Mother Road Market, 1124 S. Lewis Ave. (An exact opening date has not been set, as various circumstances including the COVID-19 pandemic mean the process for getting all the city permissions and approvals to open a new food business take longer.)
The change in location is also representative of the Tulsa barbecue scene in general, which has grown to feature cooks who take the tradition of smoking meats seriously, but also are willing to explore and invent.
One such establishment is Oakhart Barbecue, 1644 E. Third St., which was No. 4 on the Tulsa World's annual Best New Restaurants list. Co-owners Brian Hodges and Chris Emmons follow the traditions of Central Texas barbecue, using post oak wood and only salt and pepper as seasoning — along with an artisan's touch at coaxing culinary magic from these simple elements — to create mouth-watering barbecue.
But Oakhart is far from the only establishment helping to give Tulsa some serious cred as a barbecue hot spot. And the popularity of these restaurants is such that many are seeking out additional locations to spread their individual takes on barbecue throughout the city.
1907 Barbecue
Hours: Noon-2 p.m, 4-8 p.m. Thursday-Friday; noon-8 p.m. Saturday; noon-6 p.m. Sunday, or until sold out.
1907 Barbecue got its start in 2013, when Carroll and Karr smoked their first brisket and were so pleased with the results that they started entering barbecue competitions. The men decided to start a food truck originally as a way to help finance their trips to competitions.
After several mobile years, 1907 Barbecue worked out an agreement with Cabin Boys Brewery to have a permanent site in its parking lot. When American Solera opened next door, the truck developed a solid business provide barbecue to complement local craft beers.
"We have a great relationship with the breweries," Carroll said. "But we were starting to feel a little constrained. The truck is also our commissary, so we are doing all our prep work and cooking in a 52-square-foot space.
"And while we have a cooker that would let us make enough food to last a full day, we simply don't have enough hot storage in the truck to hold that much food," he said.
Carroll said he and Karr first approached Mother Road Market about a year and a half ago about possibly moving into the food hall.
"They were interested, because it was around the time that Oklahoma Joe's had moved out," Carroll said. "But the timing was all wrong. We were still growing as a company, and the only space that was available was the largest one in the hall, which would have been too expensive for us."
Then, about two months ago, representatives from Mother Road Market approached Carroll and Karr about setting up shop.
"It had been our goal to open a brick-and-mortar place of our own in 2022," Carroll said. "But the more we thought about it, we realized that it would be a smart move to go into Mother Road Market, and take advantage of all the things they offer to help us perfect our systems so that we would be ready to open our own place."
One advantage of being in Mother Road Market is, simply, exposure.
"Where we're at now, you kind of have to know we're there to find us," Carroll said. "On the other hand, everyone in Oklahoma knows about Mother Road Market. So I think we're going to have a much larger potential customer base there.
"And we should have the physical room to refine our current menu and explore new options," he said. "I'm a huge pastrami fan, and that's pretty much impossible to do well in a food truck."
Carroll said 1907 Barbecue draws from elements of the beef-based Texas barbecue as well as the pork-forward Kansas City style to create a unique hybrid flavor profile.
One uniquely Oklahoma contribution to barbecue, however, has not been a part of the 1907 Barbecue menu. But that may change.
"I'll be honest — I'm not a fan of barbecued bologna," Carroll said. "People ask for it all the time, and we've done it as a special on occasion. But I have a feeling, with the cost of meat being what it is, we may have it on the menu as a lower-cost option."
Killer Wail Barbecue
Hours: Opens at noon Saturdays until sold out.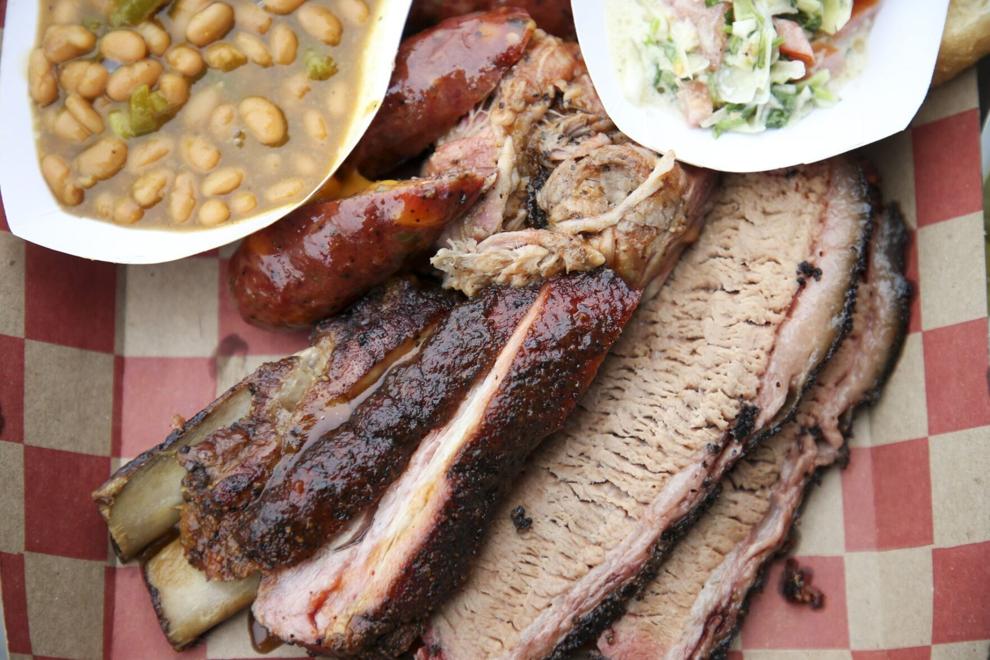 One local favorite among barbecue fans that has no plans to go anywhere is Killer Wail Barbecue, which can be found every Saturday in the parking lot of Heirloom Rustic Ales.
Chef and owner Oliver Larrabee runs this one-man operation that has been cooking up Central Texas-style barbecue for the past three years.
"I'm a native of Austin, which has a very distinctive barbecue culture," Larrabee said. "When I moved up here to Oklahoma, I didn't realize that what I now know as Central Texas barbecue wasn't just barbecue everywhere else.
"It was one of the things I really missed, so I started cooking to try and make the sort of barbecue I knew from home," he said.
Larrabee went through the Kitchen 66 program (like Mother Road Market, a project of the Lobeck Taylor Family Foundation), which helps aspiring food business entrepreneurs develop their concepts into reality.
Because the tradition of Central Texas barbecue is based on simplicity — salt and pepper instead of complex spice rubs, sauce judiciously employed if at all — the practice of cooking is often a very hands-on process.
"The way we do things is rather artisanal, because there are so many elements you have to take into consideration," Larrabee said. "It's not just that every piece of brisket is different. The dryness of the wood you're using, the temperature and humidity of a given day, even the speed and direction of the wind, all have an effect on the meat."
"So it's always very much a learning process, no matter how long you've been at this, to figure out how to create consistency," he said.
The flavor that Larrabee creates is mild in its smokiness, with black pepper a bit more forward. His pork ribs and brisket get a light drizzle of Killer Wail's vinegar-based sauce.
Killer Wail is only open on Saturdays and routinely sells out by early afternoon. Larrabee posts to social media sites such as Facebook to inform fans about upcoming specials, or if inclement weather or life events (such as the recent birth of his third child) will affect those hours.
"I've been open only on Saturdays for about a year now, and I rather enjoy it — it gives everything almost an event-like atmosphere," he said. "And this spot is really one of the hidden gems of Tulsa, since Heirloom Rustic Ales was recently named as one of the top breweries by Wine Enthusiast. The environment they create is one where I feel comfortable, and it gives me a way to support my family and have an artistic outlet."
Cain's Kitchen by Green and Gambill
Hours: Kitchen opens when doors open for Cain's Ballroom shows.
It was one of those things that happens when a couple of cooks get together during a pandemic lockdown and start talking.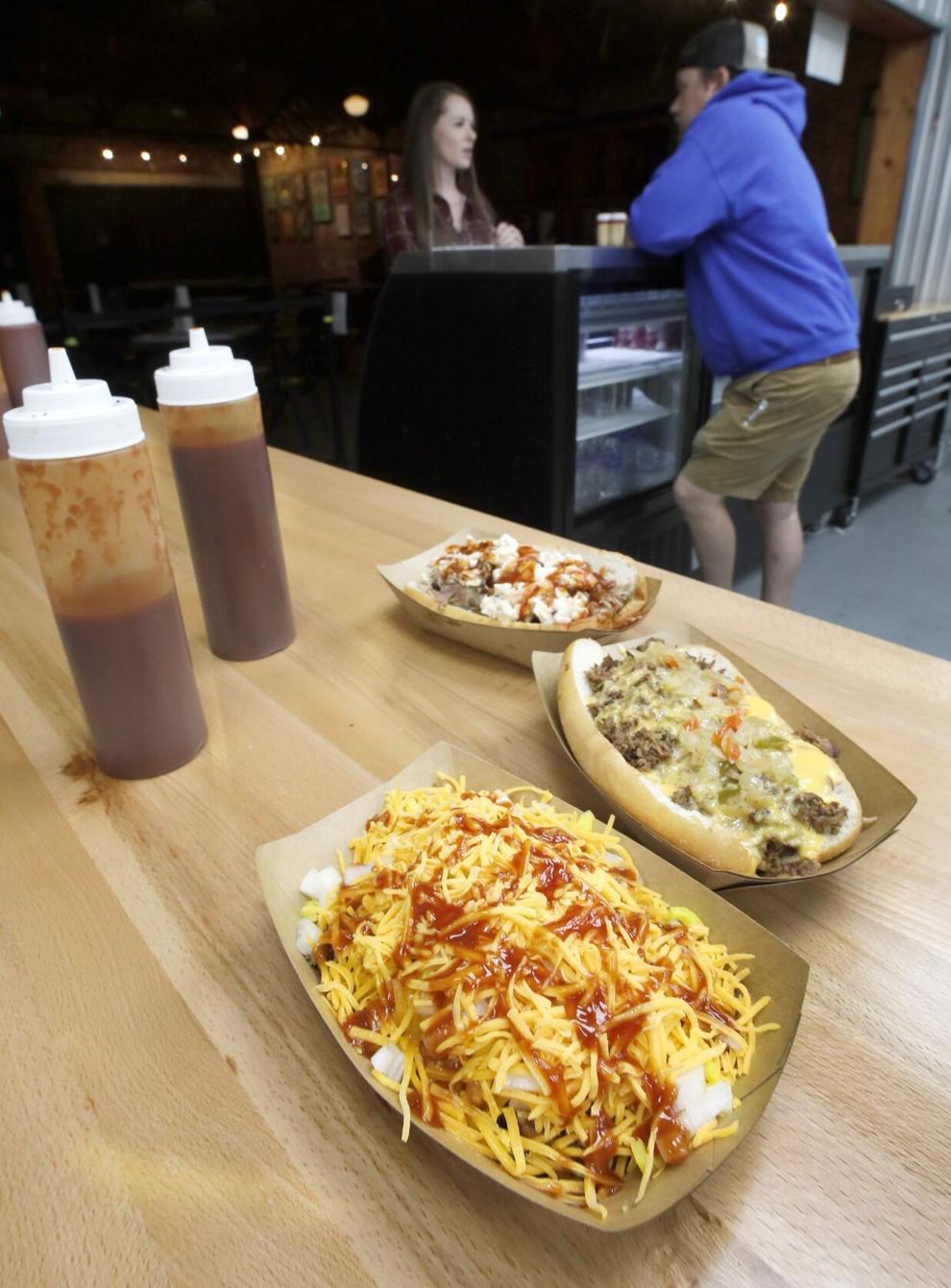 "I've been a huge fan of the Cain's Ballroom for years," said Adam Green, "and I knew the kitchen area next to it was open. So Hunter and I approached them about our taking it over."
Green, who runs the award-winning Mac's Barbecue in Skiatook, and Hunter Gambill, whose culinary efforts range from wine and whiskey to Gambill's Pastaria and Gambill's Wine & Coffee, started serving up food to concertgoers in September under the name Cain's Kitchen by Green and Gambill.
Barbecue has been something of a mainstay at the Cain's, as local establishments such as Oklahoma Joe's and Burn Co. Barbecue have previously occupied this space.
And while the menu features items familiar to fans of Mac's Barbecue, the new spot also features items that don't require a lot of smoke to be flavorful.
"We wanted to keep the menu fairly simple, with items that could be prepared quickly," Green said. "So we have pizzas and Italian subs from Gambill's Pastaria, as well as things like the Frito Pie and sandwiches like the Mac and the Okie from Mac's.
"We like to think that people are coming to the Cain's in order to eat our food," Green said, laughing. "But we know that we're more of an impulse thing for the audience. That's why we want things to be as good as we can make them, because one reason for being in this spot is to promote our businesses to an audience that might not be aware of what we do."
While the Cain's Kitchen by Green & Gambill is usually only open when the venue is hosting a concert, Green said there are plans to offer special events that aren't linked to shows.
"We're planning on doing a regular brunch in the near future, as well as special events like Steak Nights, like the one we're doing (Jan. 16) in honor of Ben Alexander's birthday," he said. "It's a way for local chefs to get together and have fun cooking the sort of things we always wanted to do."
New digs
Two local barbecue restaurants, both of which earned praise from Tulsa World food critics, will expand to additional locations this year.
Leon's Smoke Shack, which has been in operation since 2014 at 601 S. Sheridan Road, is readying its second location in what used to be the Swamp House, at 1529 E. Third St.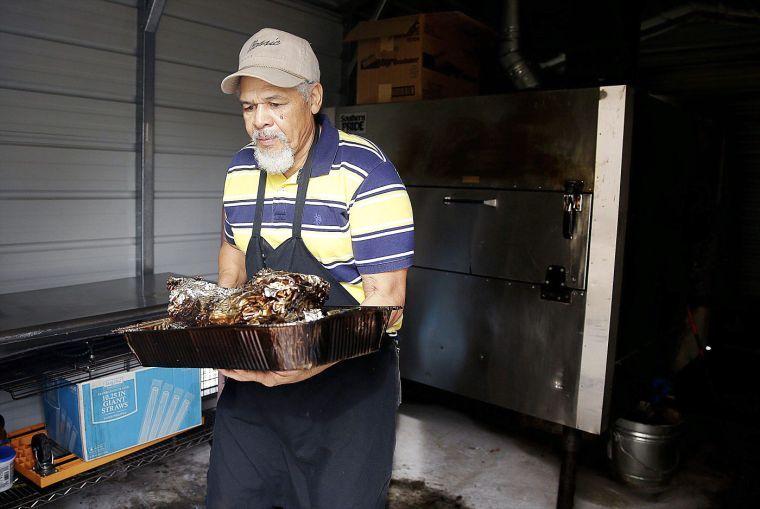 Leon Thompson opened his restaurant in 2014 and quickly developed a loyal following for his barbecue, which is cooked over a mixture of pine, hickory and post oak woods.
Alpha Grill, which specializes in what chef and owner Frank Willis calls "barbecue with a twist," will be opening a second location this year at 6670 S. Lewis Ave. The site was formerly occupied by Helen of Troy, then Tandoori Guys Express.
Alpha Grill began as a food truck that routinely set up shop near the intersection of 31st Street and Sheridan Road. In 2020, the business moved around the corner and into Mall 31, 5970 E. 31st St., where the Willis family continued to blend Mexican, Cajun and Caribbean foods and flavors with traditional Oklahoma barbecue.
Both the original locations of Leon's Smoke Shack and Alpha Grill will remain open once the new locations are operational.
---
What the Ale: Cabin Boys Brewery gets a grain silo