In the words of the great American philosopher Bruce Springsteen, "From small things, Mama, big things one day come."
Case in point is Alley Cat Ranch, located next to an old service station just a block or so from where Second Street segues into various entries to the Inner Dispersal Loop.
Right now, it is the site of a well-appointed food trailer location, with two relatively spacious seating areas — one with tables and metal chairs under a canopy, the other with a number of newly made picnic tables. Empty spaces on either side of the site provide ample free parking – something that is increasingly rare any place close to downtown Tulsa.
And from the main trailer wafts the enticing aroma of meats being smoked, roasted and grilled over a fire.
But all this is just a preview of what Watershed Hospitality — the company that owns Kilkenny's Irish Pub, Nola's Creole & Cocktails and The Hemingway — has planned for this area.
"This is really just a place holder for a much larger concept," said Tom Pritner, vice president of operations for Watershed Hospitality. "We're going to turn this into the largest multi-purpose adult playground in the state."
Pritner said the plan is to build a 4,000-square-foot facility that will be the hub of an acre's worth of outdoor space, which will offer visitors everything from pickleball courts to a Ferris wheel. Three bars and two kitchen spaces will be able to serve 800 to 1,000 guests a day. Pritner said the plan is for the official groundbreaking to take place within the next few months, and that construction would likely take another 18 months to complete.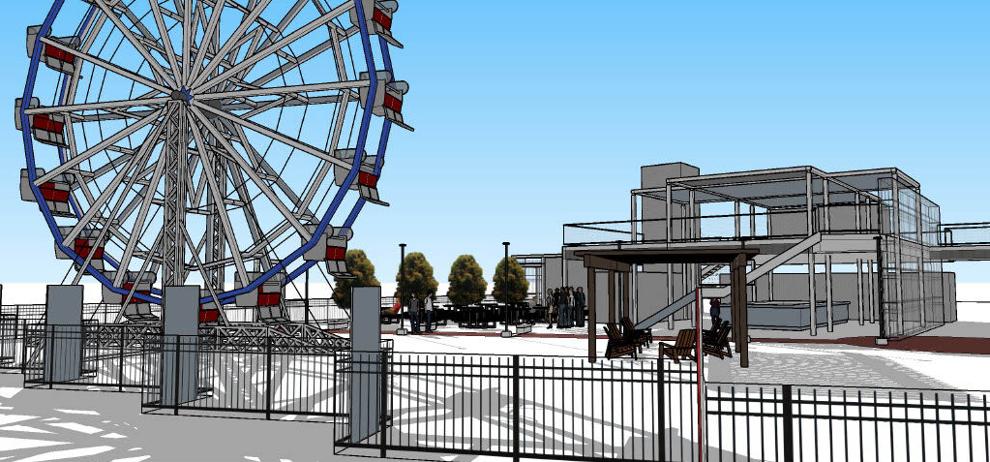 And the food to be served is the creation of pitmaster Nick Corcoran, who is using the Alley Cat Ranch food trailer as a kind of barbecue laboratory to perfect the menu — and feed hungry barbecue fans who have already discovered Alley Cat Ranch, just a couple of weeks after it opened to the public.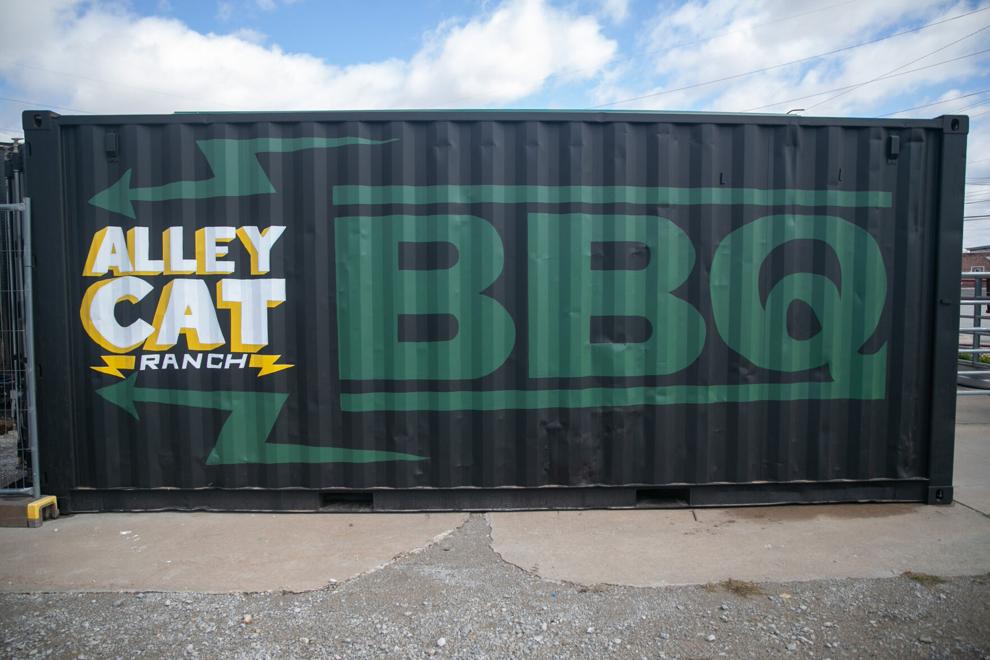 This endeavor "allows me to get adventurous with barbecue," Corcoran said. "I've always liked playing with different flavors, going beyond the same basic flavors most barbecue joints use. I really love playing with flavors of Mexico and Argentina, for example.
"The good thing about Oklahoma barbecue is that we don't adhere to any one style," he said. "As long as you have bologna on the menu, you qualify as Oklahoma barbecue."
For example, Corcoran's version of pulled pork starts with the traditional pork butt that is smoked for six hours, then cut into cubes and finished in a sauce of roasted poblano pepper adobe sauce. "It gives the pork more than deep-roasted flavor," Corcoran said.
Corcoran also likes to give his burnt ends a little extra dimension with a chipotle sauce that has enough sweetness to create an almost caramel-like coating on the very tender chunks of brisket, with just enough heat to set the taste buds a-tingle.
"Burnt ends are easily our best-seller," Corcoran said. "But people seem to be willing to try just about everything we serve."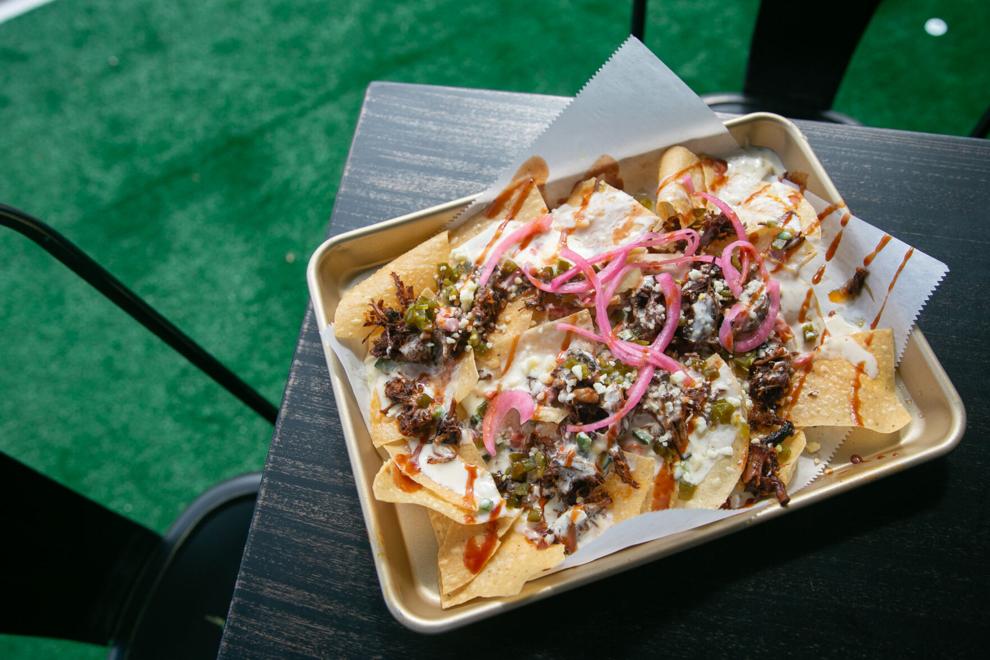 We stopped by recently, just in time to snag the last available orders of ribs and brisket. As is the case with many smaller-scale barbecue joints, Alley Cat Ranch can run out of various items long before its stated closing time.
"That's one of the benefits, and one of the curses, of running a food truck," Pritner said. "You don't want to have to turn people away, but at the same time, there is that sense of this being something exclusive — that you need to get here early to get what you're wanting."
The two-meat combo we ordered ($18) came with a single side, and we went with the cheesy grits ($3, when purchased separately). Other sides include a tangy, dill-forward potato salad with chunks of skin-on potato, and beans that mix whole and mashed legumes with sharp spices.
The brisket was chopped and mounded on a corn tortilla, with three pork ribs atop that, all streaked with lines of house-made barbecue sauce. The grits came in a cardboard bowl, and a small pile of pickled onions, candied jalapeños and dill pickles completed the meal.
The ribs were very good, requiring the slightest pull to get the meat off the bone, and flavorful enough that no sauce was needed. The brisket was finely chopped, which helped it to have a melt-in-the-mouth quality; we mixed together some of the regular and hot sauces to pour over the brisket, which complemented the meat perfectly.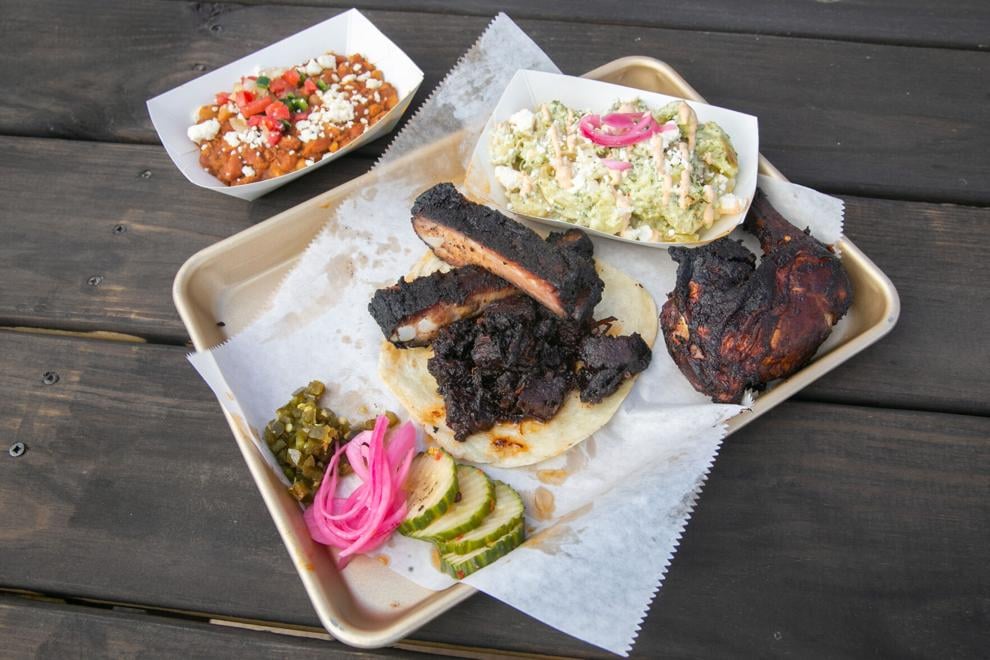 The cheese in the grits was a sprinkling of Mexican cojita cheese, which along with the diced candied jalapeños added an unusual, but welcomed dimension to the smooth, creamy grits.
During the photo session for this story, we were also able to sample "Nick's Nachos" ($9), a bed of crisp corn tortilla chips drizzled with a white queso sauce, barbecue sauce, candied jalapeños and chile adovada. Chile adovada is a New Mexican preparation for pork, and it serves as Alley Cat Ranch's version of pulled pork. Like the burnt ends, it had that sweet-heat caramel flavor that is quite addictive. We also tried a smoked chicken quarter of leg and thigh, which had the smokiest flavor of all the meats we sampled, but was tender and flavorful.
Alley Cat Ranch's menu includes tacos that can be filled with brisket, chile adovada or burnt ends; sandwiches that include a smoked bologna and pimento cheese combination; and other nacho creations that can be augmented with a protein for an additional $5.
Corcoran first got deeply involved in barbecue when his cousins, Adam Myers and Robby Corcoran, started BurnCo. Barbecue.
"I started with them back when they were operating a trailer on 11th Street," Corcoran said. "I helped open up the 18th and Boston location and worked there for about three years."
He said he wanted to try his hand at something that wasn't barbecue and joined with Justin Carpenter to open Foolish Things High Dive, which began with a menu inspired by Korean street food. Corcoran said the concept shifted more to barbecue in the final years, before he and Carpenter decided to close.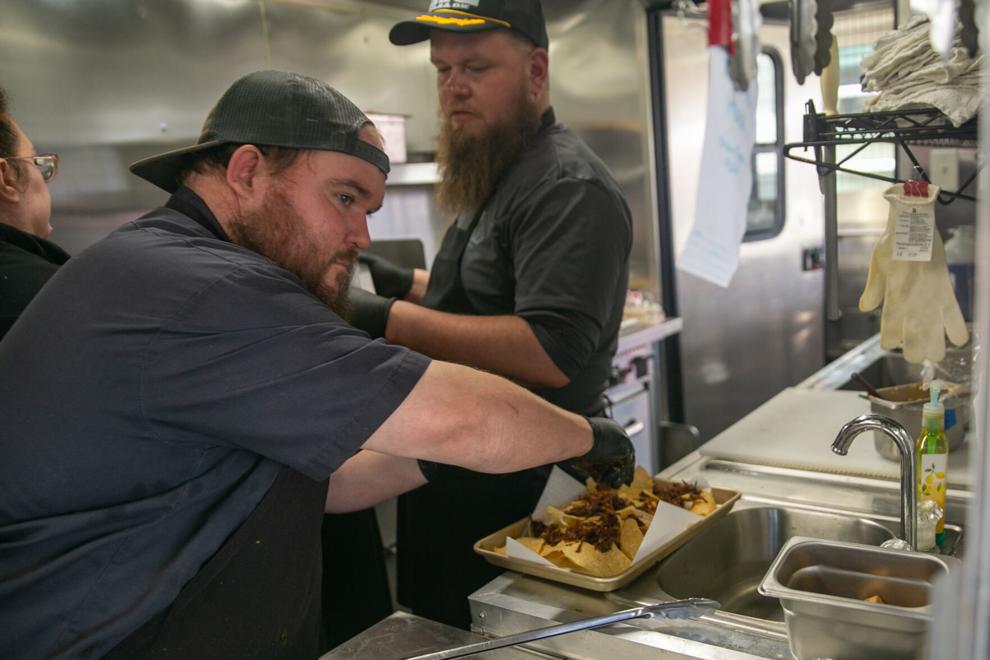 Watershed Hospitality then offered him the chance to start up Alley Cat Ranch.
"We wanted this to be gourmet barbecue that could stand on its own, and we thought Nick would be the perfect person for that," Pritner said.
"Barbecue is what I do," Corcoran said. "I'm happy to make anything that people might want, but it's all going to be rooted in fire and smoke."
And, Corcoran added, in Tulsa.
"We make just about everything in-house, down to hand-picking the parsley leaves for our chimichurri sauce," he said. "And we try to use local suppliers as much as possible.
"Even the music that we're playing here, it's all by local artists," Corcoran said. "We just want to show off all the cool things Tulsa has to offer."
---