The Oklahoma roots of actor-director Ron Howard and actor Clint Howard are immediately mentioned in a new book about their lives.
On the first page of the foreword, actress Bryce Dallas Howard (Ron's daughter) wrote that her family members could've easily ended up as Oklahoma farmers instead of Hollywood creatives.
But the Howards' lives were changed — and TV viewers and moviegoers reaped the benefits — because Rance Howard and wife Jean Howard departed their home state of Oklahoma to pursue show business careers.
Rance and Jean achieved a degree of success as actors, and sons Ron and Clint became child stars — Ron as Opie in "The Andy Griffith Show" and Clint as the boy who befriended a bear in "Gentle Ben."
The story of the Howards is fleshed out in "The Boys." Scheduled for Oct. 12 release, "The Boys" is a memoir of Hollywood and family by Ron and Clint.
With help from writer David Kamp, Ron and Clint take turns recalling what took the Howards from Point A (Oklahoma) to Point B (brothers with a sprawling list of film and TV credits). Could've been bigger? Clint auditioned for the Luke Skywalker role in a little film called "Star Wars."
Before going to a long time ago in a galaxy far, far away, let's start somewhere closer: Duncan.
Ron was born in Duncan, but it's a sad story about why he was born there.
An older brother, Mark Allen Howard, was stillborn upon delivery at a Champaign, Illinois, hospital in 1953. Jean, who grew up in Duncan as Jean Speegle, temporarily moved back to Duncan when it was time for Ron to be born. "She wanted to be with her parents and her family doctor who delivered her," Ron said.
Rance (real name: Harold Beckenholdt) grew up watching Roy Rogers and Gene Autry movies projected onto the side of a building in Shidler, the town closest to his family's farm. There are Beckenholdts still farming in Kansas, according to the book.
Rance liked the idea of being a singing cowboy more than he liked the prospect of spending life on a farm. He couldn't sing a lick, but, what the heck, he pursued acting anyway and met Jean when Dennis Weaver (yes, that Dennis Weaver) paired them for a project in a drama class at the University of Oklahoma.
An accident put them on the same campus. Jean attended an acting school in New York after high school, but she got hit by a truck and spent 10 days in a coma. She returned home and attended a junior college for one year before heading to OU to meet her future husband.
Jean died in 2000. Rance died in 2017.
In 2020, Ron Howard spoke to the Tulsa World after the Howard family provided a $90,000 gift to the Weitzenhoffer Family College of Fine Arts at OU to establish, in Rance's and Jean's names, a scholarship to benefit students who attend OU's Helmerich School of Drama.
Ron and Clint took part in a joint phone interview with the Tulsa World last month to talk about their parents and "The Boys." The Tulsa World was sent an advance copy of the book prior to the interview. Verdict: If you're the kind of person who skims past a lull in a book to get to the good stuff, be prepared to take it slow because it all seems to be good stuff.
The book's ending? Perfect — two brothers giving each other crap. One of the brothers is nicknamed the "Hee Hee Man." You may laugh when you read how the nickname was earned.
Among subjects covered during the interview:
The book reads like a love letter to Jean and Rance.
Ron: "That really emerged. I think it began when Dad passed and we decided we wanted to have a memorial for him in L.A. and we started digging around, looking at old photos and meeting at the family house to talk about what it was going to be and looking at old home movies and whatnot. It resonated in a profound way, but it also focused on their stories in a way.
"Tom Hanks had always told me if you ever do a book — people have been asking me about doing a book for a decade or so — do it about your childhood and really (focus) in on that because that's the mystery. Nobody knows how you did it.
"As we say in the book, part of the goal was just to answer that question. What was it like to grow up in this business? The real answer was in mom and dad and the kind of household and family that they created and we were nurtured through. We began to recognize that as we were doing this.
"I said to Clint, 'I don't want to do a book alone, but I would do a book about mom and dad and you.' And I guess the way to do that is to sort of make it be ostensibly about us being kid actors as Tom Hanks suggested, but this is a chance to let people know what really made our experience unique was kind of how profoundly successful they were as parents."
Clint: "Ron and I had kind of bugged Dad about writing a book. ... Dad has got so much knowledge and so much experience. Our journey has been so interesting. He just didn't have any desire to write a book. He continued to work on screenplays. I know he wrote a couple of screenplays with his second wife, Judy, and that's what he was focused on. But his stories, the stories from the Howard archives are so unbelievable. They are so beautiful — teaching Lee Van Cleef to ride a horse."
Ron: "I did get him to occasionally write. I said 'give me the reminiscence, Dad, in a paragraph or two.' And he was pretty active with that for a few years. We handed that over to the editors. We looked at it ourselves. We included it and it really helped refresh our memory, but it also informed their origin story, which, by the way, a lot of it takes place in Oklahoma."
Through your parents, do you feel like Okies in any way?
Clint: "I do completely. I am the proud, proud son of a couple of very sophisticated hicks."
Ron: "I just finished shooting a film called '13 Lives' and it's about the rescue of the soccer team in Thailand a few years back, the cave rescue. I was working with a couple of actors who have just a great ear for dialect. One of them is Colin Farrell. He does impeccable accents from all over the world. We were talking and he said 'Are you from the Midwest?' And it kind of blew my mind. I said, 'Well, I really grew up in Los Angeles, but I was born in Oklahoma. My parents are from the Midwest.' He said 'I can hear it.' Interesting."
Ever make it back to Kay County or Duncan?
Ron said he went back to Duncan for the first time in decades when he returned there with his son three or four years ago. It worked out geographically because his son is a mini-tour golf pro, and his swing coach worked out of Oklahoma City.
Ron: "He had a meeting with his coach in Oklahoma City and was playing a tournament around there and I caught up with him and we spent a terrific day in Duncan. I saw things I remembered even though I hadn't been back probably since I was 8 or 9 years old. But I could see my grandmother's house. ... My cousin knew the hospital I was born in, which is boarded up now and is kind of waiting to be torn down, I think. It was a very interesting day."
Clint: "Dad was so focused on being an actor and being a writer and ushering us through the business that we didn't go back as kids. We didn't go back for family vacations. Mom and Dad took me back to the family when I was 6 or 7 years old. But other than that we didn't look back. Dad didn't look back."
Ron: "He didn't look back, but we never went on vacations. The most we ever did might be a three-day weekend kind of up in the mountains about two hours east of Los Angeles. Once in a while we would go down to a place in San Diego, but that's because he was writing a script and he needed a little time to concentrate. He would be in one room and we would all be in another room and play on the beach and stuff.
"He worked every day of his life as a boy on the farm and he pretty much worked every day of his life as an adult, preparing to audition, preparing to learn his lines so he could perform when he had a job, preparing to be in good shape so that when he went on an audition he was ready to go and also coming up with his own ideas pitching scripts and writing them. He also did his own chores. I hated doing chores. He liked it. He liked to mow his own lawn and fix his fence. He fell off the roof one time when he was about 70 years old. He dislocated his shoulder, but he shook that off. He was a pretty tough bird and very self-sufficient."
Clint auditioned for Luke Skywalker?
Clint: "They were seeing every young guy in town. I think I was 16 years old at the time. They called me in. As I wrote in the book, Francis Coppola was in the room. Fred Roos was in the room. And George (Lucas) was in the room. When George recalled that I had (been Balok in a 'Star Trek' episode) when I was 6 years old, it really threw me for a loop because, at 16 years old, I was really trying to step out and be a man and I was trying to accomplish kind of adult things. He immediately looked at me and said 'Commander Balok, Corbomite Maneuver.' It absolutely just dropped my socks."
Ron: "At least you got a damn audition. I had been in a movie with the man and I couldn't get in the door."
Clint: "Who were you going to play, Obi Wan Kenobi?"
The force is strong with the Howard boys.
Clint: "Well, that emanates from Dad and Mom. I'll take a little bit of credit because I picked up a little bit of the things they taught me. But through the genes or through however it happened, I am certainly blessed to be the son of Rance and Jean Howard and also the brother of Ron Howard. It has all worked out. Mom and Dad set the table, and then Ron was just this wonderful example of someone that I looked up to. I didn't do everything he did, but I was watching and I was paying attention. I am personally so blessed and I hope it shows in the book. I hope the readers get it, how grateful we both are."
Ron said his father was blessed with "Midwestern zen." His mother had a quality that was different and isn't exclusive to Oklahoma, but it served her well. He said she had can-do optimism.
Ron: "Mom had this incredible life spark and she believed in the power of positive thinking. It was almost a mantra for her. In a very simple way, she believed things would work out. She sort of knew how to succeed. She knew how to win. She knew how to be happy. She was one of these people who could take a lemon and make lemonade. I think I'm always kind of grateful for that. Without ever trying to be a leader, she was kind of a natural leader. Clint used to joke around and call her the ringleader because she kind of couldn't help but organize people and kind of herd them together. But she did it in a really warm, welcoming and funny way. She could be pretty eccentric at times. They both could. They were very particular people. But things added up in a logical way."
Clint: "I always appreciate talking about Mom and Dad, and it has been a fun experience, this interview. Again, I hope you realize in the tone of my voice just how tickled I am to be a part of this book. It's awesome."
Ron: "I'm so eager to share the book with people. I hope the book serves different people in different ways. I feel like if you are interested in sort of show business and how it really works, you can learn a lot. I think if you a fan and you kind of like to look back on that era, I think that works.
"But I also think that there are life lessons sort of handed down to us through our parents and some of the choices that they made without ever referencing anyone — no child psychologists, no parenting classes, just their sense of what was going to be right for the boys. We are the lucky beneficiaries of that judgment."
Watch Now: The Men Who Would Be Scene: Episode 29
Gallery: Ron and Clint Howard share family photos, stories of Oklahoma roots before new book release
Ron and Clint Howard poolside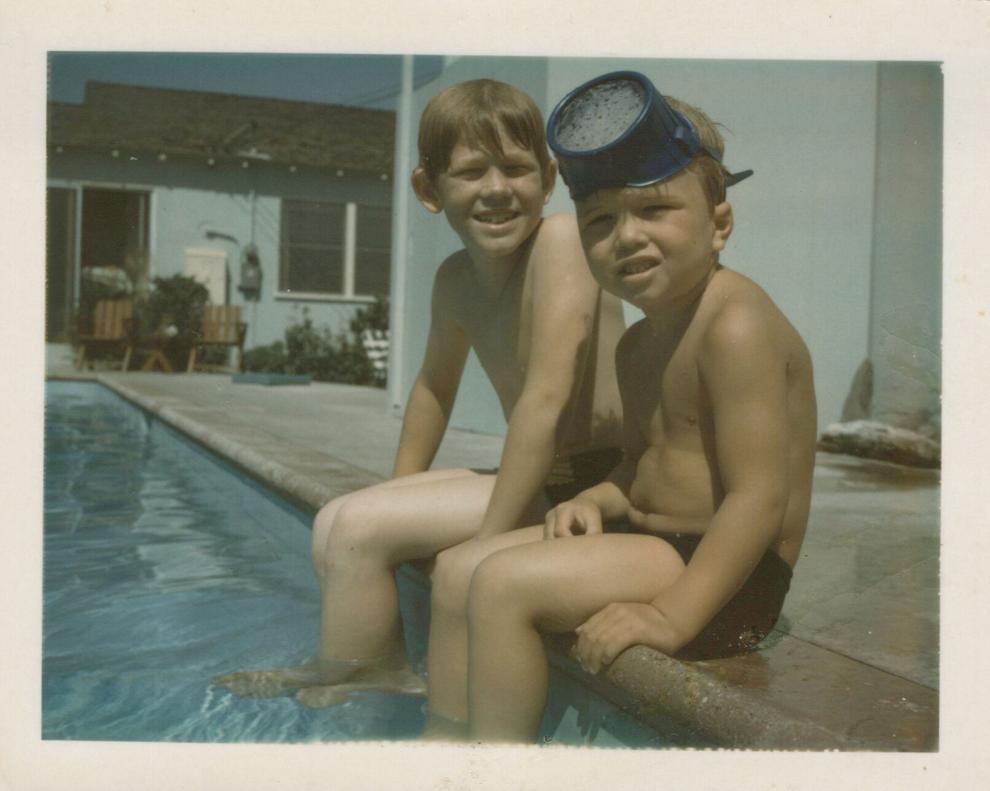 Ron and Clint Howard
Ron Howard at desk
Ron Howard as Opie
Ron Howard Music Man
Director Ron Howard
Clint Howard at SAG Awards
Jean Speegle Howard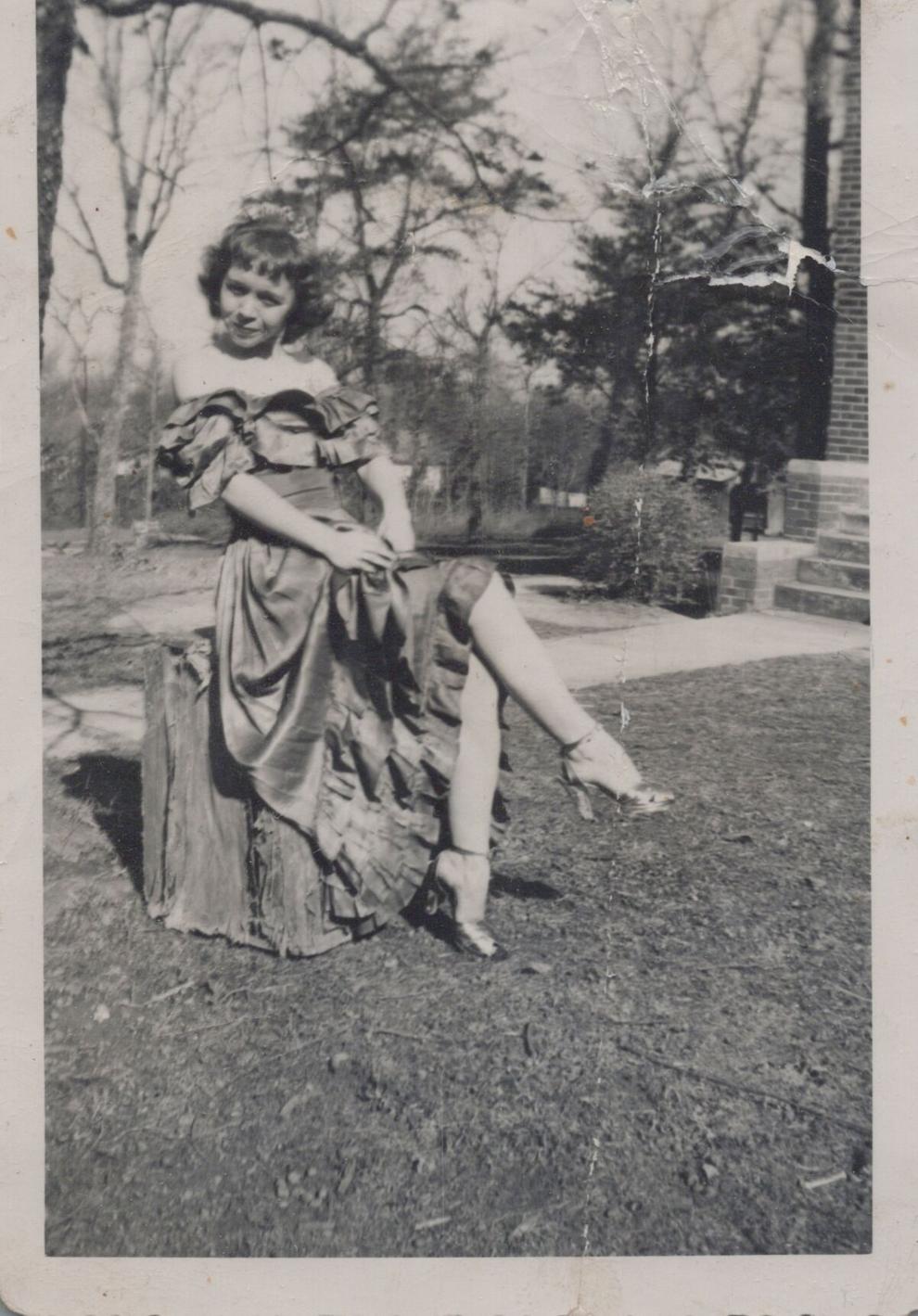 Ron Howard prom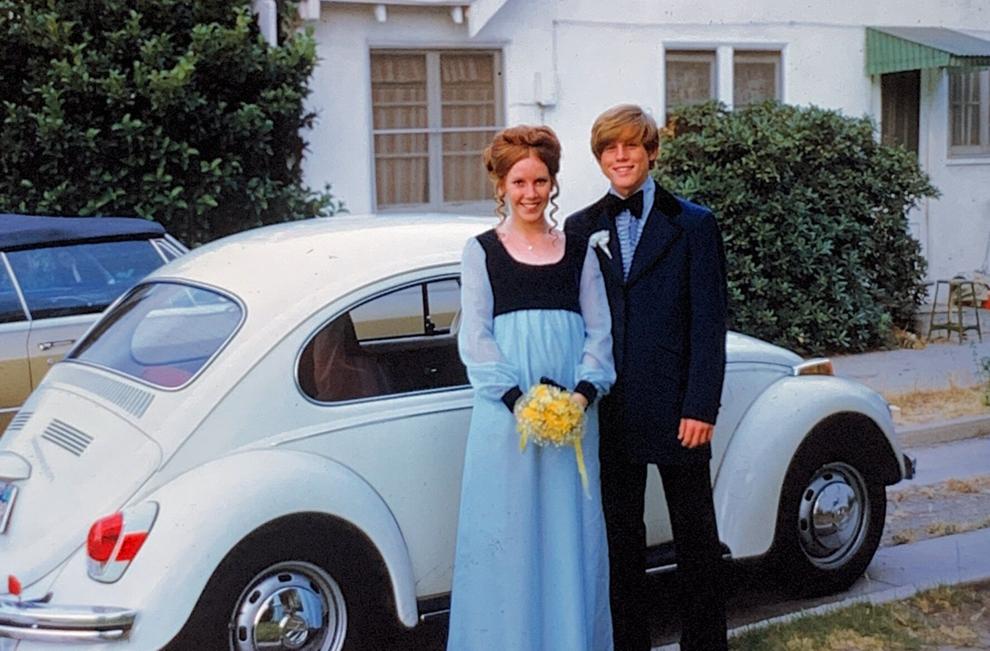 Rance Howard at typewriter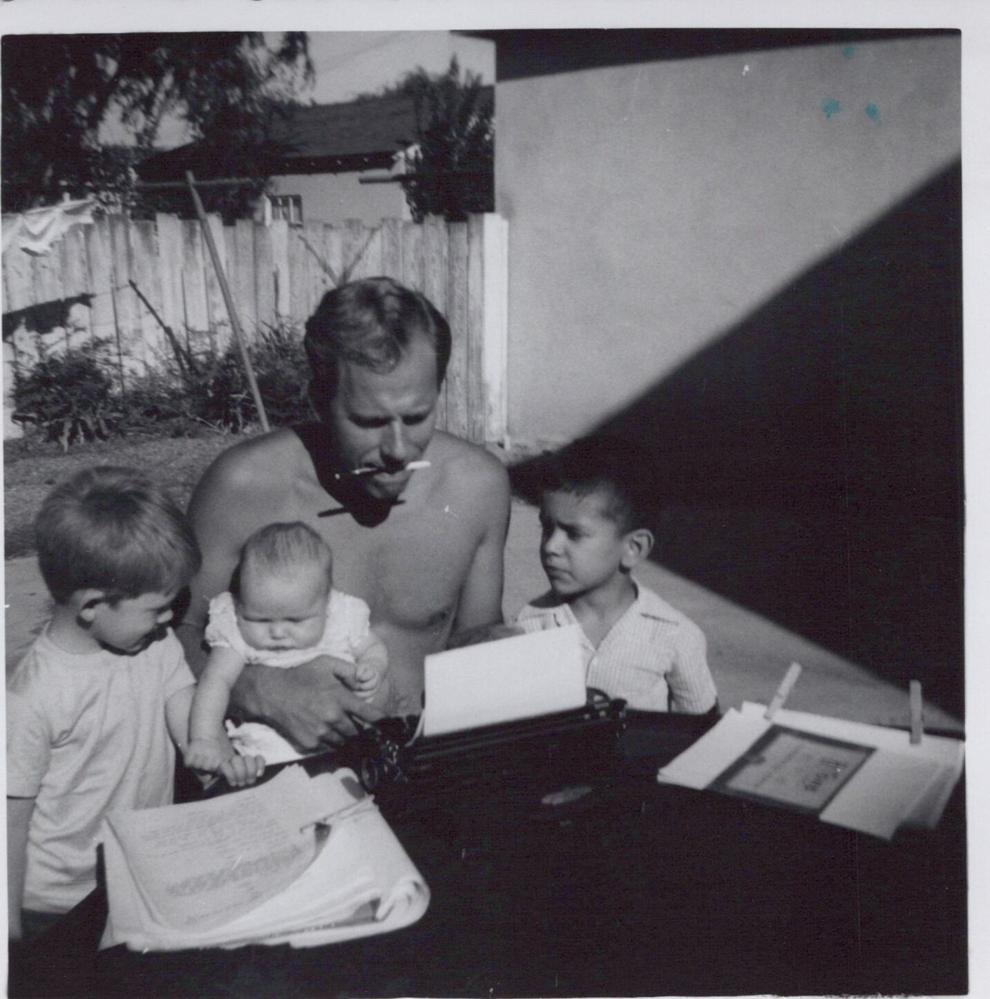 Ron Howard in cowboy gear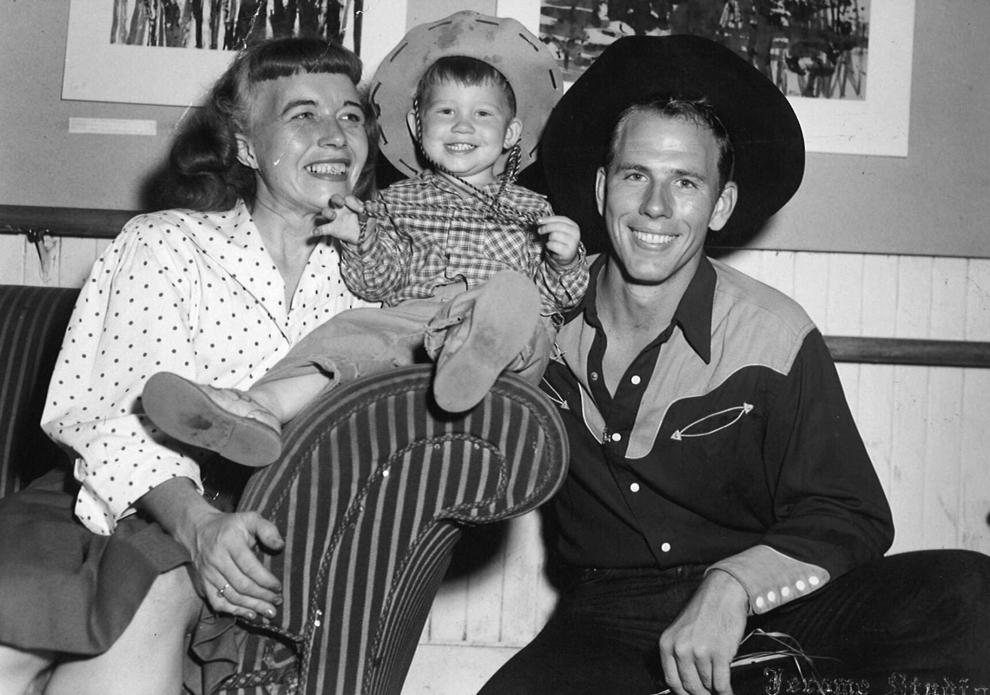 Ron Howard wedding Henry Winkler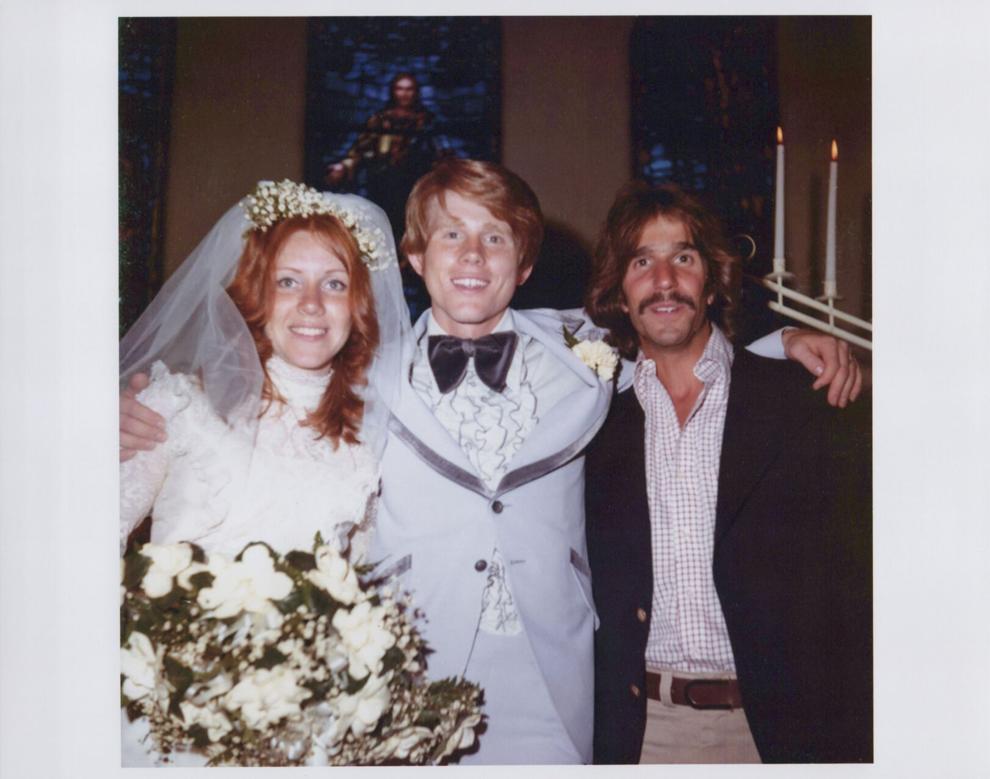 Ron Howard wedding day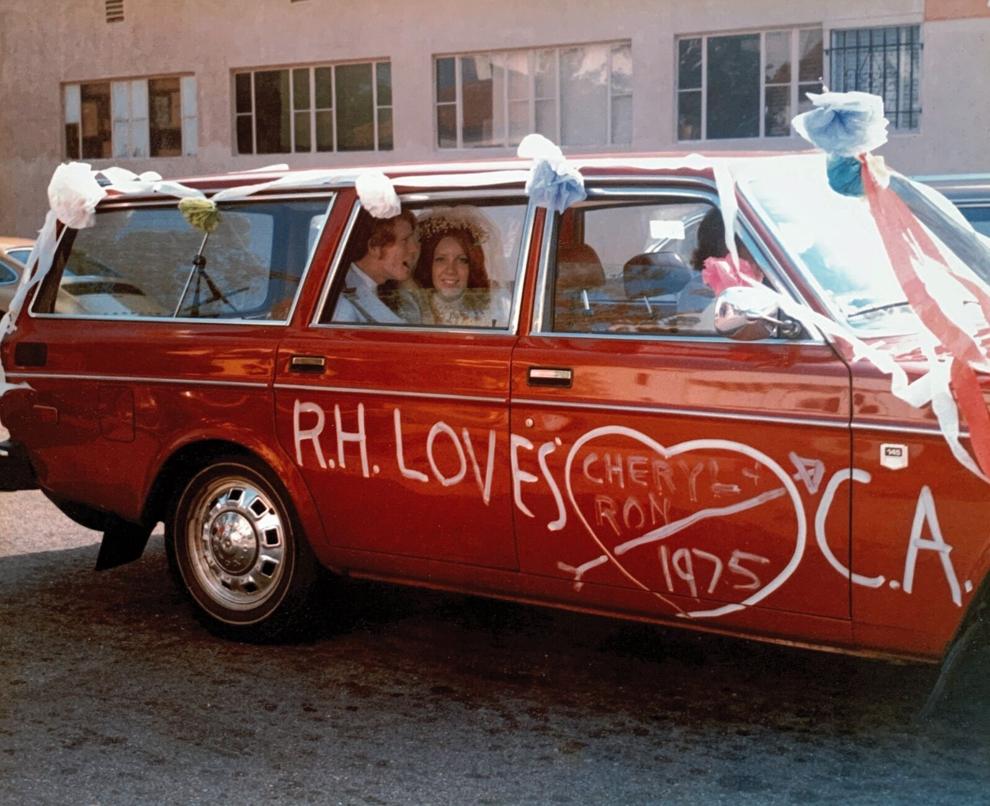 Ron Howard toy cars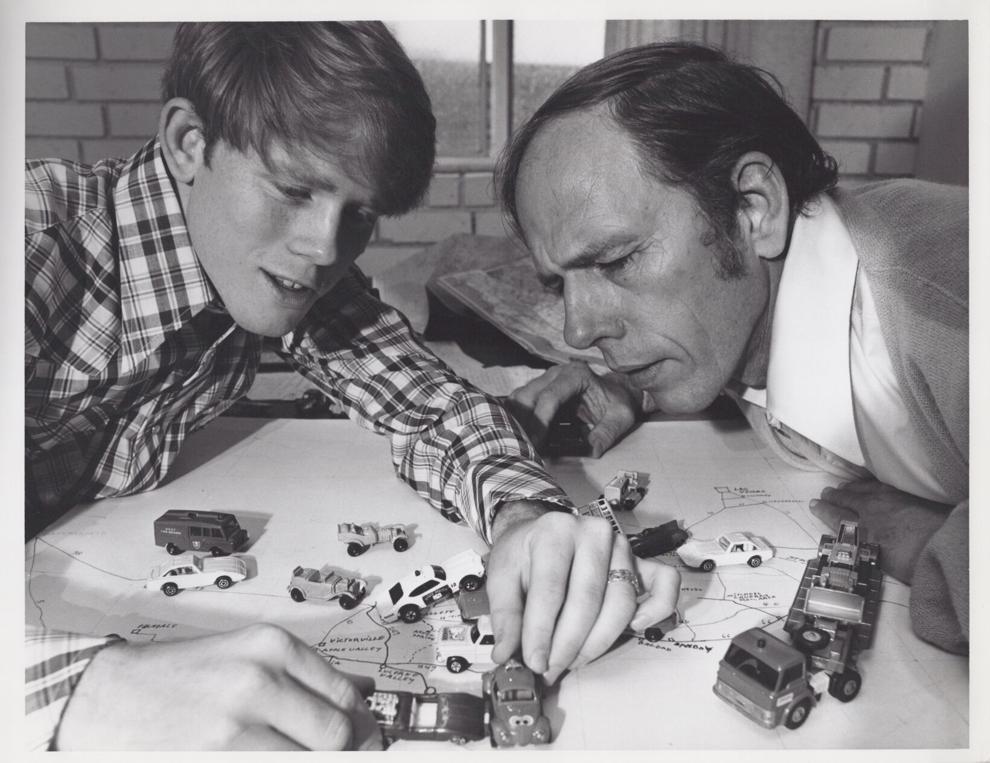 Ron Howard Clint Howard
Ron Howard childhood resume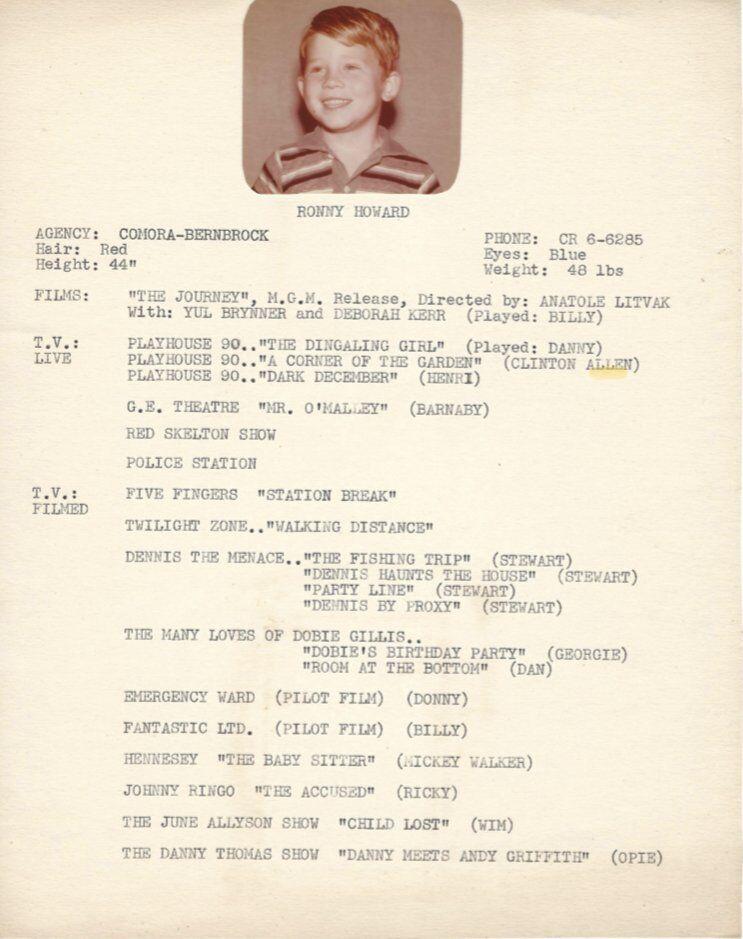 Ron Clint and Jean Howard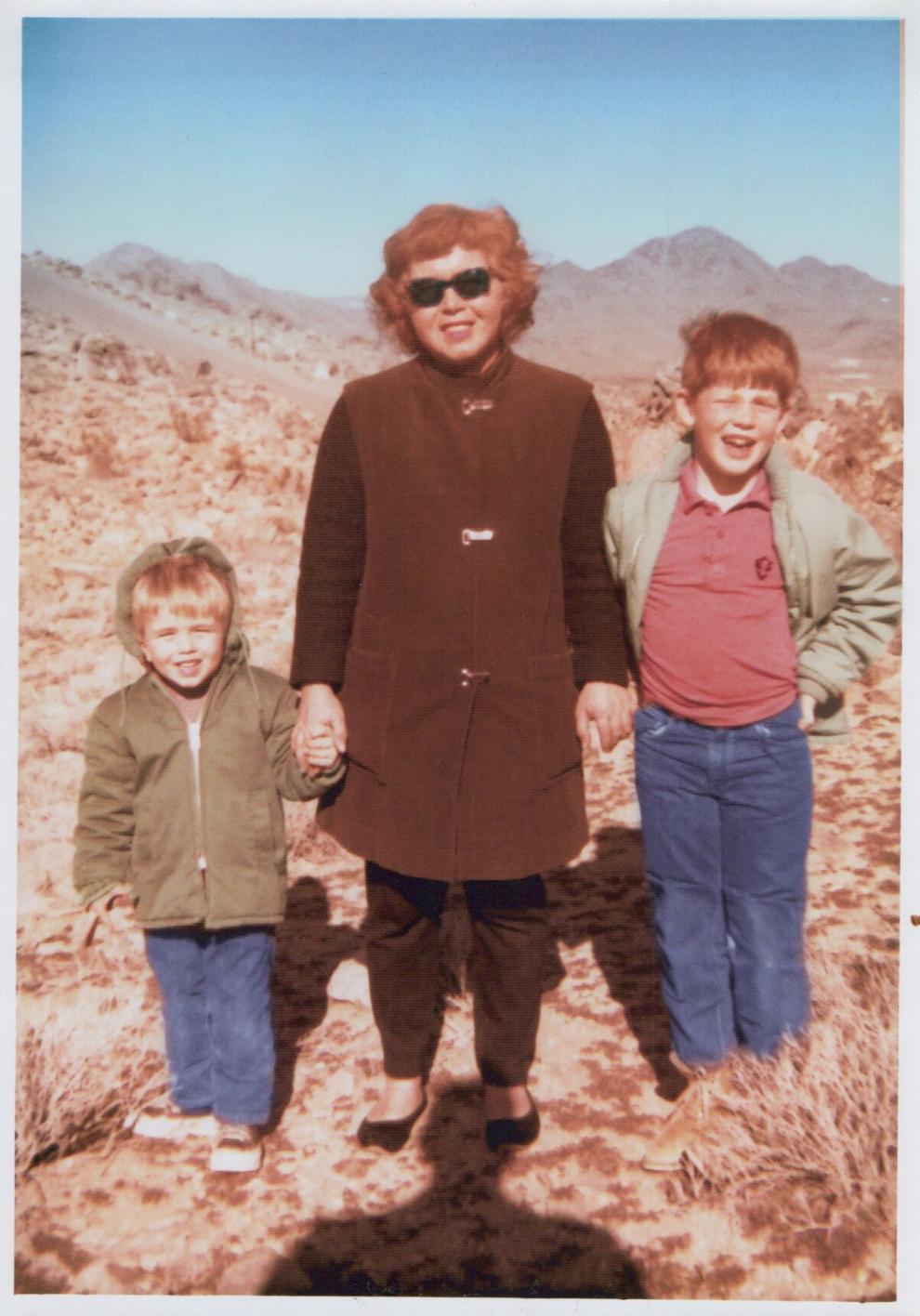 Ron and Clint Howard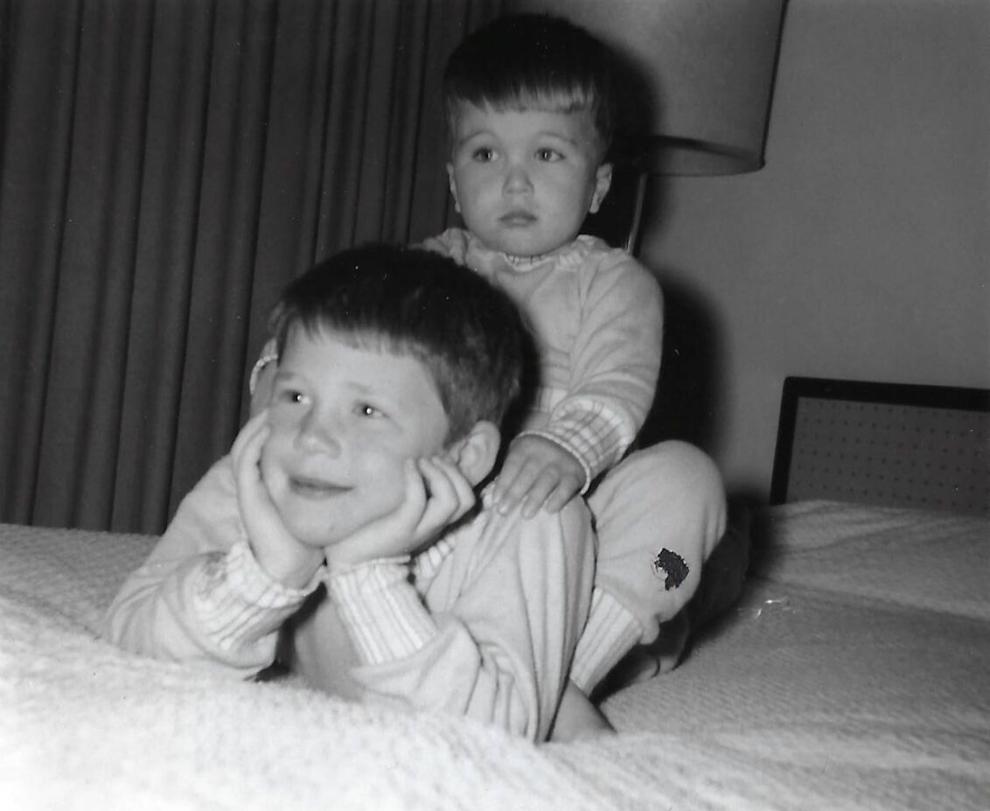 Clint Ron and grandma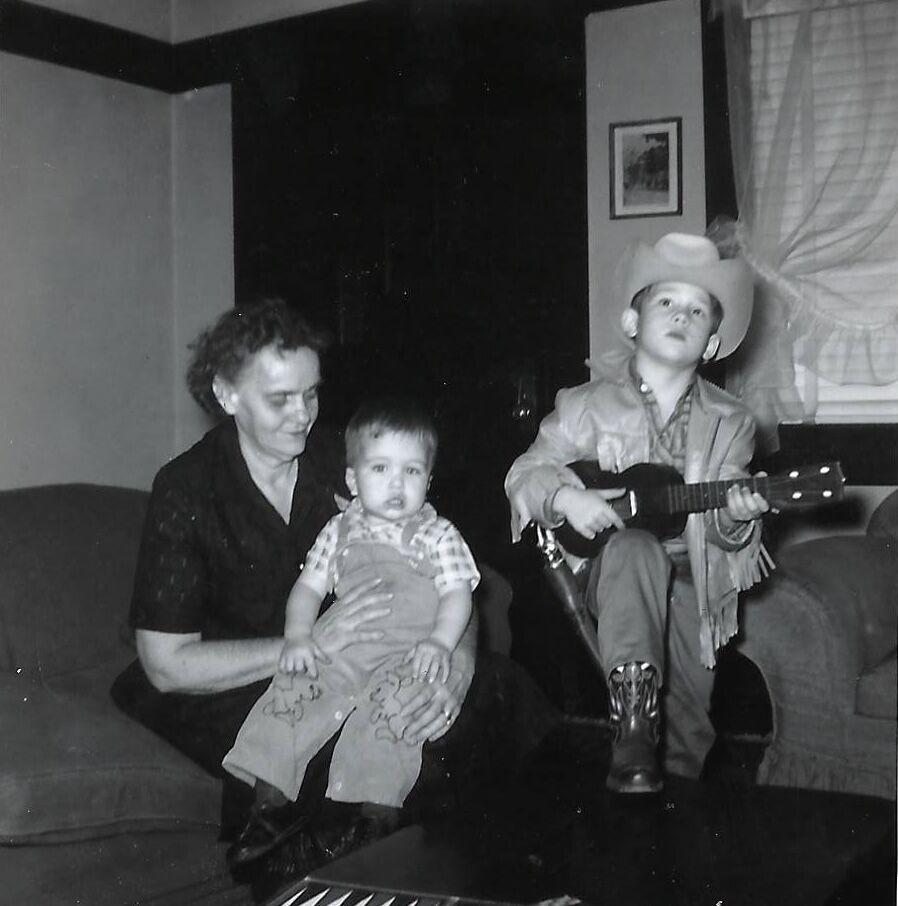 Howard's Hurricanes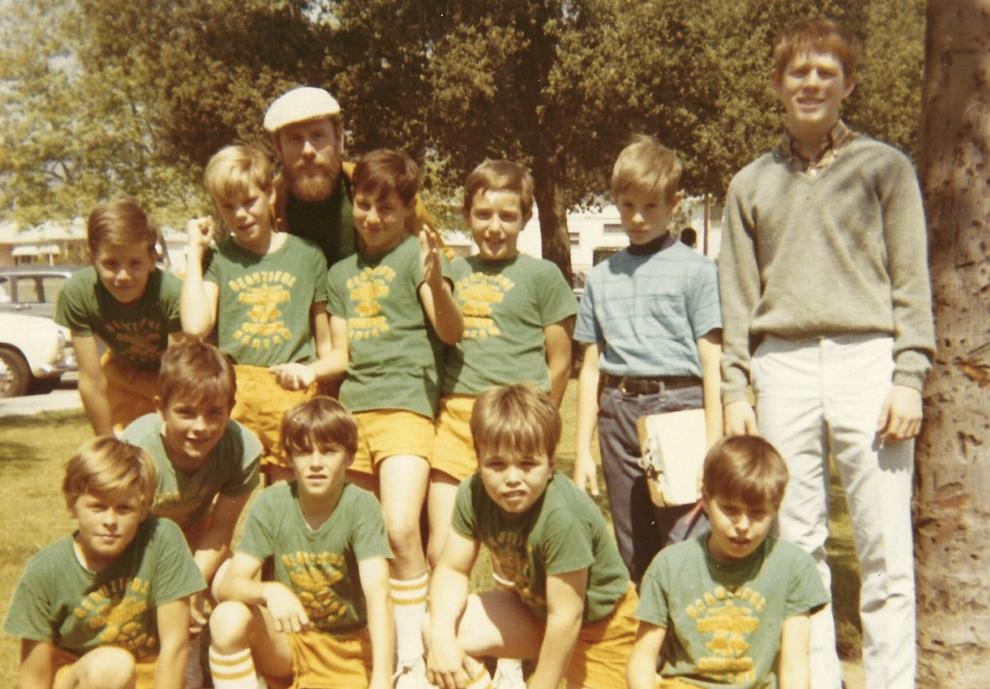 Clint Howard's first resume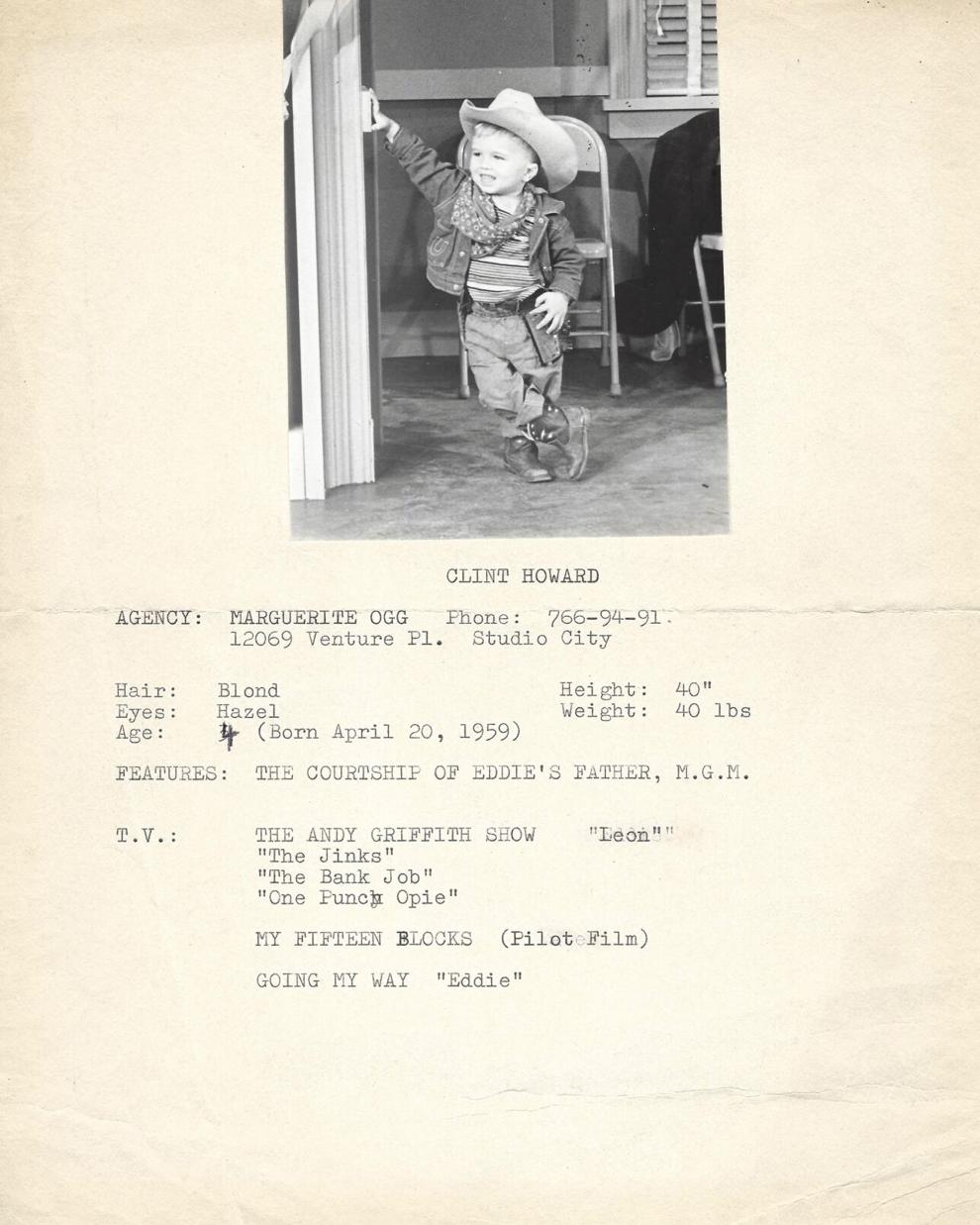 Clint Howard and Henry Winkler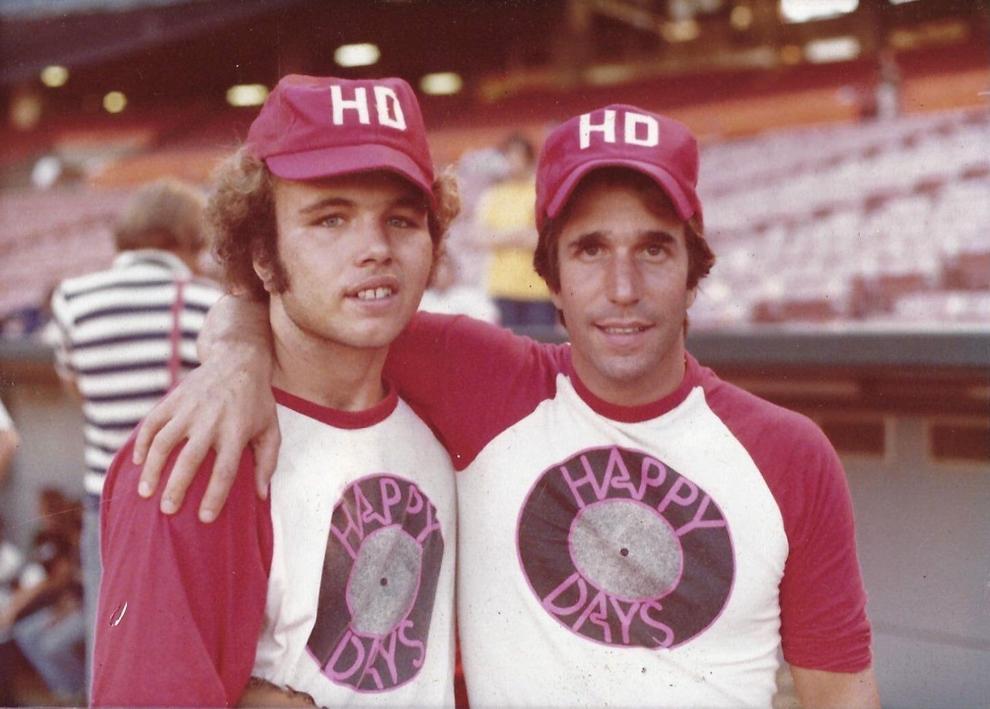 Clint Howard as Balok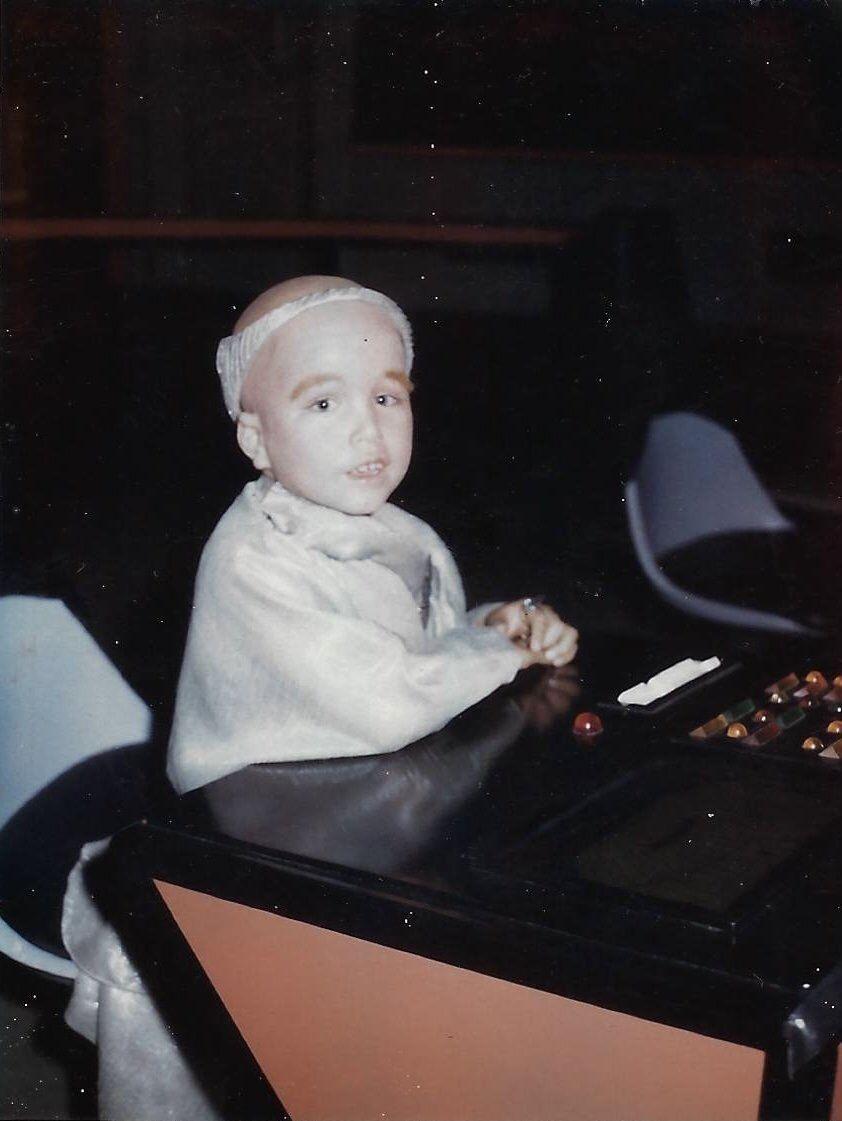 The Boys book cover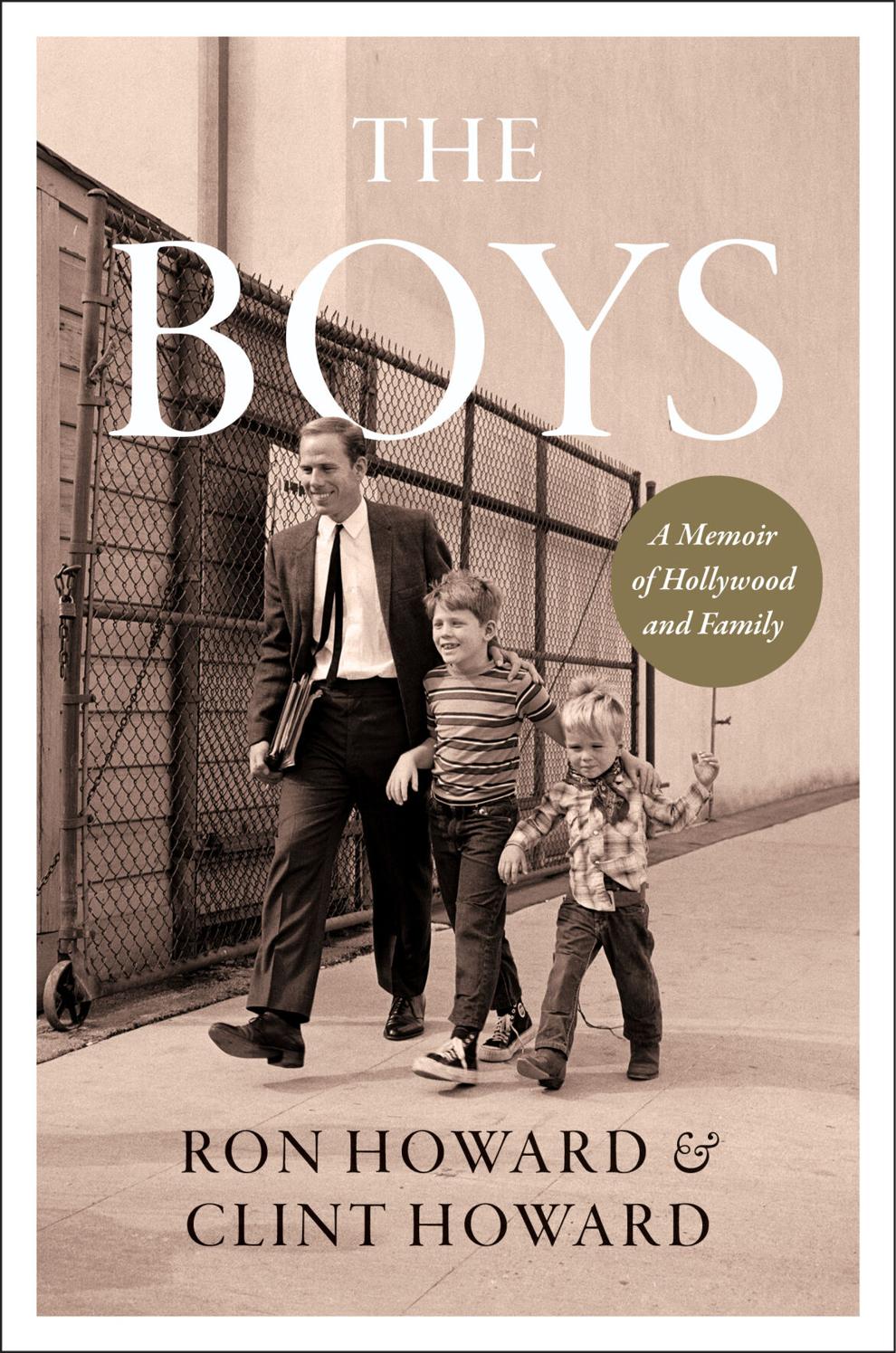 Last chance offer: $1 for six months