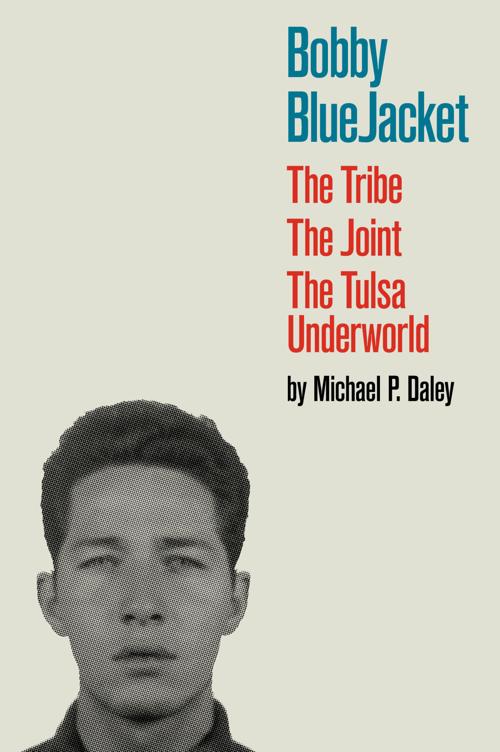 Correction: This story about the book "Bobby BlueJacket: The Tribe, the Joint, The Tulsa Underworld" misidentified the book's publisher and has been corrected. It is published by First to Knock.
---
Eight years ago, about all Michael P. Daley knew about Tulsa was "Tulsa," the once-controversial, now-iconic book by Larry Clark that chronicled the city's 1960s drug culture in stark black-and-white photographs.
"I was in the rare book game in New York City and met up with Larry," Daley said. "We started working on a project to do an annotated history of his 'Tulsa' book. As part of the research for that, I was listening to audio tapes that Larry made while he was taking the photographs.
"On one of those tapes, someone is talking to Billy Mann, who was the main subject of 'Tulsa,' about another person who was going to get thrown in jail," he said. "And Billy says, 'You'd better talk to BlueJacket.' "
That name would ultimately send Daley on a six-year journey into Tulsa's dark history, as told through the life story of Tulsan Bobby BlueJacket.
"Bobby BlueJacket: The Tribe, The Joint, The Tulsa Underworld" (First to Knock, $20) is an in-depth tale of the ups and downs in BlueJacket's life. Born in Tulsa in 1930, BlueJacket, a member of the Eastern Shawnee tribe, exhibited a wild streak early — skipping school, getting into fights, even punching an elementary school art teacher, an act that would lead to his being arrested for the first time.
"Larry said Bobby BlueJacket was sort of the legendary outlaw figure in Tulsa," Daley said. "When he was about 18, he killed another teenager — this star high school athlete — with a shotgun in a rumble scene that sounds like something out of 'The Outsiders.' "
BlueJacket would spend nearly 10 years in prison for that crime, where he developed a talent for writing, serving as editor and columnist of prison newspapers. Once out of prison, BlueJacket would soon fall in with old cohorts and into old habits, and run-ins with the law, and what BlueJacket thought was a criminal justice system bent on destroying him, were frequent.
Daley made frequent trips to Tulsa over the course of five years to interview BlueJacket, who still lives in Tulsa and is an elder in the Eastern Shawnee tribe.
"These weren't conventional interviews," Daley said. "I might have a few points I wanted to talk about, but it was really more of conversations between friends — two people trying to make sense of a man's life.
"And friends is the right word," he said. "I became very invested in Bobby's story. He shared a great deal for this book, and in the intensely personal way he would talk about the things he did and that happened to him, a bond formed."
What fascinated Daley about BlueJacket's story was how it served almost as a kind of microcosm for U.S. history.
"I find that, when serious issues are discussed in the media, there's a lack of complexity and specificity," he said. "That's what I saw in Bobby's story. You could take this one man's very subjective and specific experience, at a very specific time and place, and use that to reflect on larger issues. Bobby's story reflects on the Native American experience, the injustices his people have suffered. It gets into the issue of the prison system, which I found super fascinating.
"Then there's Oklahoma and Tulsa as a place," Daley said. "Oklahoma is a place of extremes to me, and the fact that this state has developed so fast, it really reflects the whole of U.S. history. It's like all the components of American history intersect here."
James D. Watts Jr.
918-581-8478
Twitter: watzworld