Professional ballerinas line the hallway of Tulsa Ballet. A dancer lies on a table getting a massage. The therapeutic kind, not the pleasurable kind. Other dancers work on their pointe shoes, bending and sewing them. Muscles bulge from their arms and legs with every slight movement.
Linda Dyson walks gingerly past them making her way back to studio E. A large silver cross hangs from her neck. She's never been an accomplished dancer. In fact, she didn't really start dancing until after she was diagnosed with Parkinson's disease. She slips on her ballet shoes and stands near a barre on the wall and stretches.
"They know how to bring it out of us," she says of the teachers in the class. "The class is very liberating for our bodies. It lets us move in ways we didn't know we could."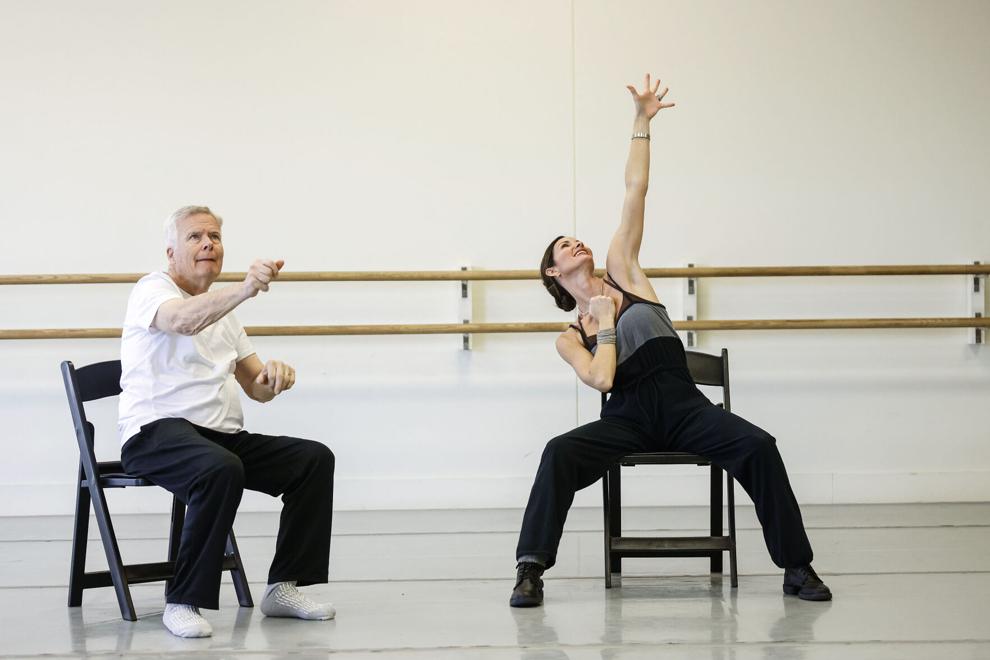 Tulsa Ballet started teaching Dance for Parkinson's a few years ago after the Oklahoma Parkinson's Alliance shared the cost to train teachers with Tulsa Ballet. The teachers trained in New York with the Mark Morris Dance Group. Oklahoma Parkinson's Alliance and Tulsa Ballet share the cost of paying the teachers to teach the weekly class.
The class is free for people with Parkinson's Disease as well as their caregiver if they'd like to attend.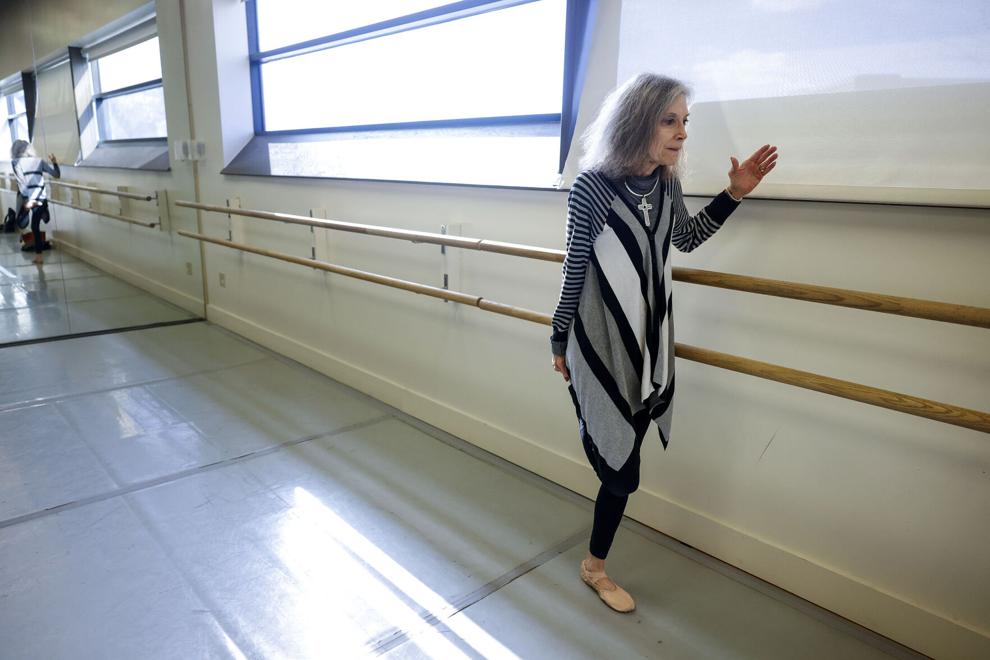 Participants start the class in their chairs, but soon are up dancing to pop music, doing classical dance movements and line dancing. Then they start theatrically lifting imaginary weights. Some participants can finish out the class standing. Others need to move back to their chairs. When they do, one teacher always sits down with them so they see how to move from a chair.
DeLynn Fairless, one of the teachers in the class, says the class offers participants an escape from prolonged isolation.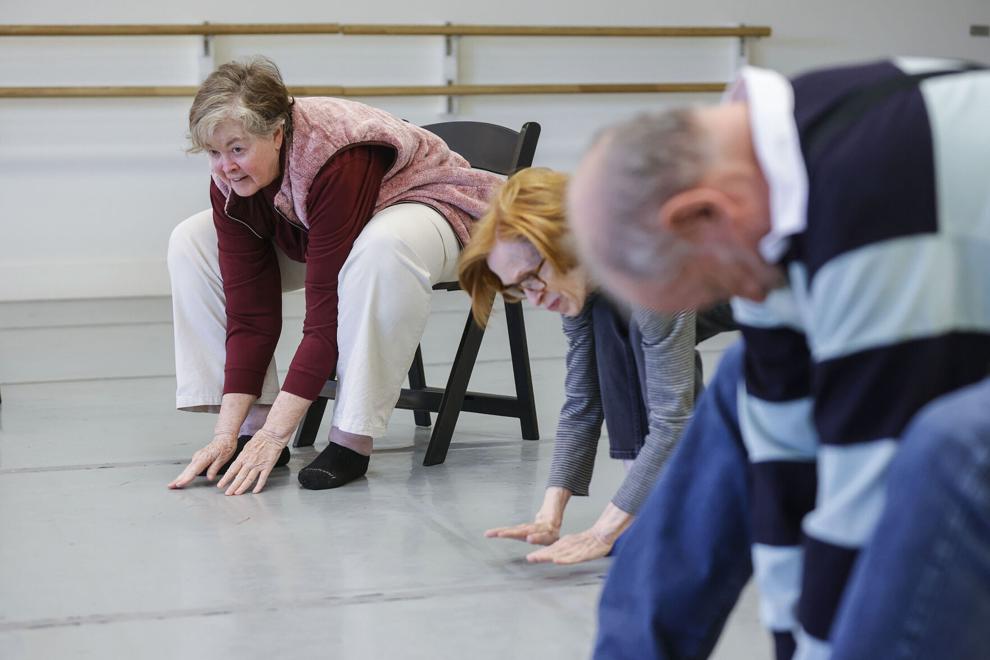 "The vulnerability just kind of melts away and people really allow themselves to have fun," she says.
Julie Marquet, the other teacher in the class, adds: "We are not therapists. We are not doctors, but it's another sort of medicine."
June Autry was diagnosed with Parkinson's Disease in 2019. She danced in high school, but she didn't even think about dancing when she got her diagnosis. All she thought about was one day at a time. Learn to walk again. Do speech therapy.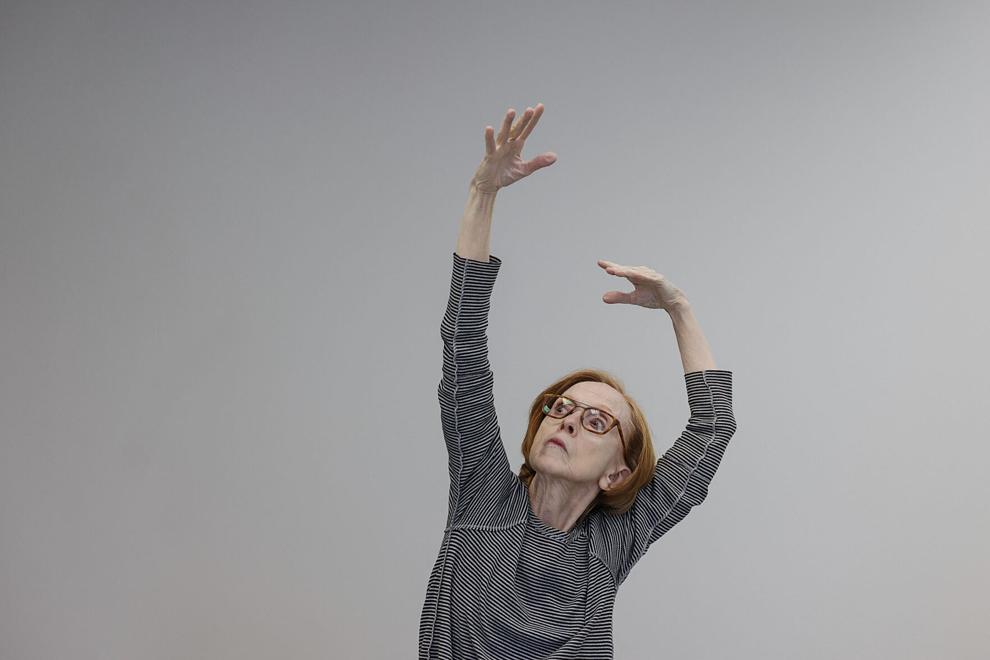 "I didn't think that far ahead," she says. Now the class helps. She raves about how supportive the group is.
Fairless says she has heard from students that their memory or range of motion has improved even hours after class.
"They always go home happy, with a smile on their face, and this is what matters," Marquet says.