A distinctly festive air was present outside the Tulsa Performing Arts Center Saturday night, as people began to gather for the first performance of Tulsa Opera's "Greenwood Overcomes" concert.
The stretch of Third Street onto which the Tulsa PAC opens had been blocked off, and food trucks selling barbecue, tacos, Italian ices and other foods were set up for service.
Tulsa Opera employees and volunteers were selling commemorative T-shirts, with the proceeds going to fund the company's educational programs, and giving out free masks emblazoned with the Tulsa Opera logo and "Greenwood Overcomes."
Such celebrations were understandable, as the evening was the first time Tulsa's premier performance art venue had welcomed a public audience into one of its theaters in nearly 14 months.
Mark Frie, president and CEO of the Tulsa PAC, said that seating was limited to 700 for Saturday's performance, which is about one-third the capacity of the Chapman Music Hall, to provide social distancing. The two-hour concert was performed without an intermission, and everyone in attendance was required to wear a mask.
(The concert was repeated Sunday afternoon, and a live-stream of the Saturday performance is available on the Tulsa Opera website).
The evening also marked the first time music specifically commissioned by Tulsa Opera was to be premiered. And, most importantly, it was the first concert in the city's history to be devoted entirely to the art music by living Black composers.
A total of 30 works by 23 composers made up the evening's program, which was performed by an octet of opera luminaries: sopranos Leah Hawkins and Oklahoma native Leona Mitchell; mezzo-sopranos Denyce Graves and Krysty Swann; tenors Issachah Savage and Noah Stewart; bass-baritone Davóne Tines; and bass Kevin Thompson.
With a title such as "Greenwood Overcomes," one might think this would be a concert full of anthemic tunes, that told the story how the neighborhood known as "Black Wall Street" managed to rise from the ashes left by the senseless violence of the 1921 Race Massacre.
In fact, Saturday's concert was a more muted affair, an evening of songs that dealt directly with two of the most fundamental things in human life — faith and love — and how those two elements come together to produce one of the most precious things one can possess: hope.
That many of these songs of love and faith were infused with feelings of urgency and despair — at love lost or taken away, of faith challenged to its limits — gave these disparate works a sense of context, something heightened by the projected backdrops, created by D. Ross "Scribe" and Chris Sker, which made use of stylized images of the Race Massacre aftermath as well as abstractions to accompany each song.
The concert opened with remarks from the Rev. Michael Jackson of the Greater Mt. Carmel Baptist Church in Tulsa, and Phil Armstrong, program director of the 1921 Tulsa Race Massacre Commission, who co-presented the concert with Tulsa Opera.
Then the music started, with pianist Howard Watkins taking his seat at the grand piano on stage, followed by Graves, who performed Damien Sneed's arrangement of the spiritual "Down by the Riverside."
It was perhaps the one misstep of the evening; Sneed's arrangement was unusually, and unnecessarily busy, and Watkins seemed to struggle with it at times.
But with the second number, Doris Mae Akers' "There's a Sweet, Sweet Spirit in This Place," sung by Mitchell, everything was in place, with Mitchell giving a deeply felt, almost prayer-like performance of this song.
This was followed by one of the evening's true highlights, Tines' performance of "Swing Low, Sweet Chariot," from Tyshawn Sorey's "Songs of Death." The accompaniment was mostly single bass notes from the piano, as Tines sang the familiar melody at an extremely slow tempo, stretching phrases and holding notes to the limit of his breath. It was beautiful and chilling — the sound of a life ebbing away, holding on to that vision of being carried home.
Tines was equally accomplished in the one piece in the evening that spoke directly to the race massacre, Anthony Davis' "There are many trails of tears," a selection from a forthcoming opera titled "Fire Across the Tracks: Tulsa 1921."
The text comes from Buck Franklin's account of the events of May 31-June 1, 1921, and concludes with his describing planes overhead, and objects raining down, as electronic sounds evoke the terror of explosions and shrapnel.
It almost seemed out of place, given the context of all the other songs, to have this very specific piece about the massacre. But upon reflection, I believe that was the point of it. There is so much more to the history, the present-day lives, and the future of Black Americans in Tulsa than the Race Massacre, as scarring an event as that is, and that was what "Greenwood Overcomes" meant to demonstrate.
That richness of life encompasses the romantic swagger that Thompson so aptly displayed in Tania Leon's "Mi amor es," as well as the grief of a love lost that he conveyed in "Il a neige" by David Bontemps.
It can, in true American fashion, "contain multitudes," as Stewart described in listing the characteristics of H. Leslie Adams' "Creole Girl," or it can stake a claim to true individuality with sass and verve, as Hawkins did in "Nobody's Business (But Me Own)," by Peter Ashbourne.
And it can point out the cant and callowness of one's fellows, as Hawkins and Stewart did in two songs by Stewart Goodyear, "One Perfect Rose" and "Condolence," both of which featured Dorothy Parker's sardonic verses as texts.
Savage presented two sides of faith, the despairing, in "Prayer" by H. Leslie Adams with a text by Langston Hughes, and the triumphant, in Roland Carter's arrangement of "Is There Anybody Here?", as well as the pain of a love gone cold in "A Kiss on the Forehead" by Nkeiru Okoye.
Swann gave a moving performance of Kathryn Bostic's "State of Grace," while Graves shone in James Lee III's "Songs for the People," which required her to plumb the depths of her vocal register.
While the evening concluded with all the performers joining in for "Lift Every Voice and Sing," for us the real crux of the evening was contained in one of the pieces Tulsa Opera commissioned, "Inside is What Remains," composed by Nkeiru Okoye and performed by Leona Mitchell.
"Different skin, different creeds," Mitchell sang, "'Different' tells us what we see. But inside we're all the same. Inside is what remains."
And it is this — the humanity that is inside us all — that is how "Greenwood Overcomes."
Tulsa Race Massacre 100th anniversary: Meet 10 Tulsans who are helping promote the history
Mechelle Brown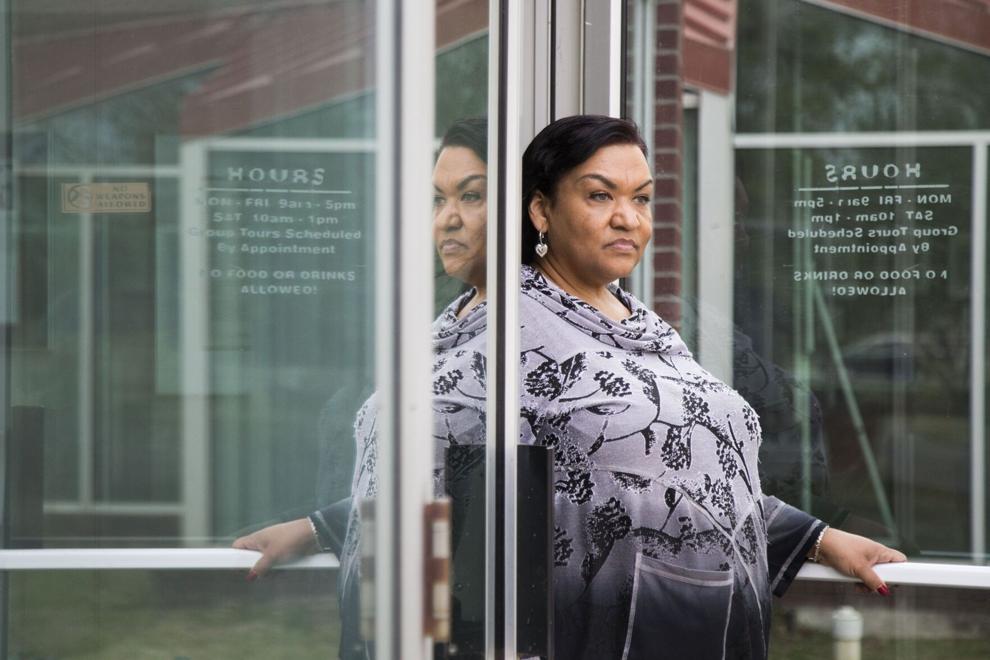 A history of the 1921 Tulsa Race Massacre
Rev. Robert Turner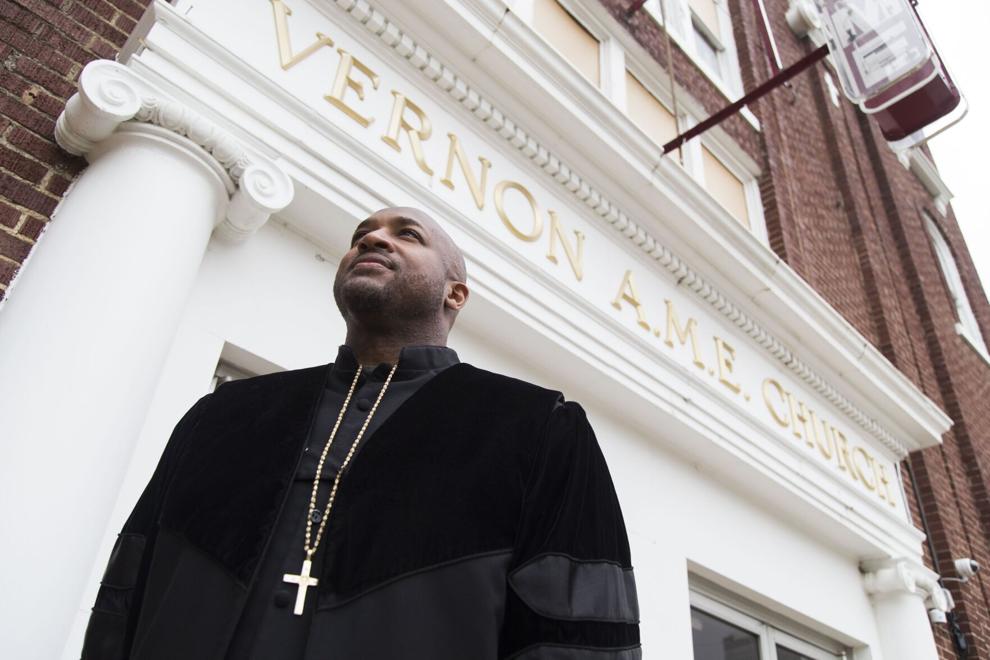 Marc Carlson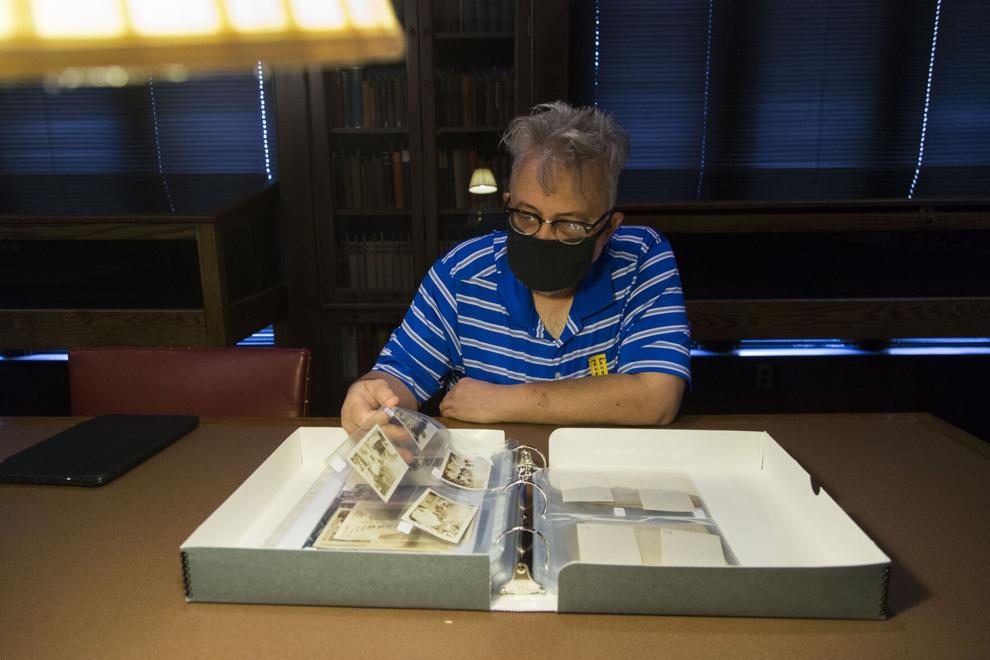 Hannibal Johnson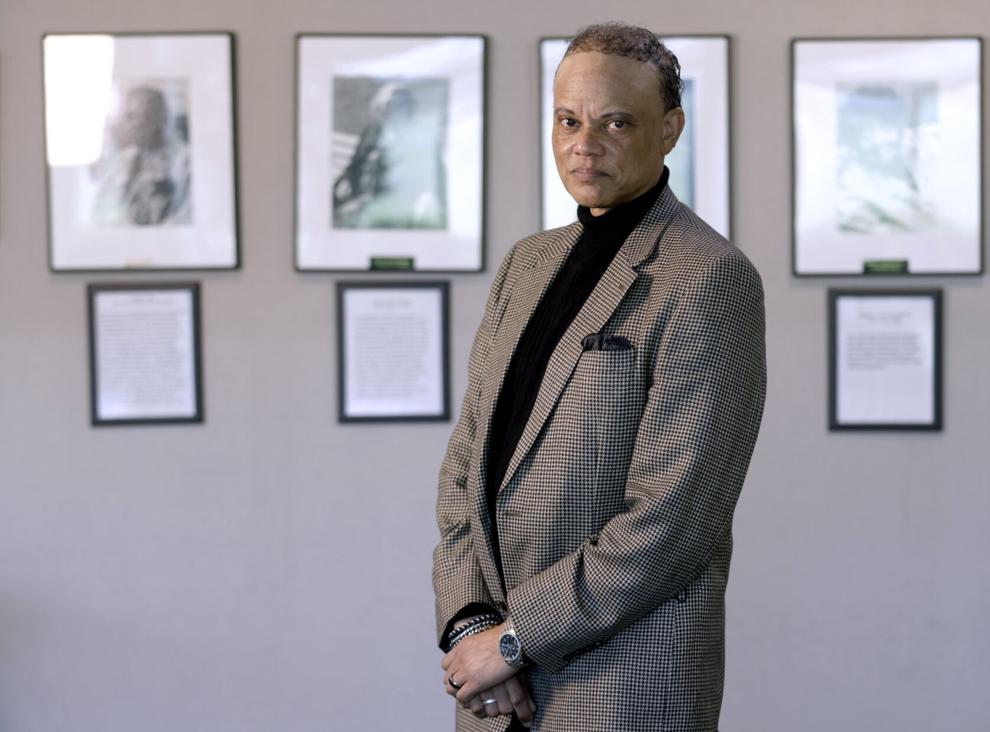 Kristi Williams
Julius Pegues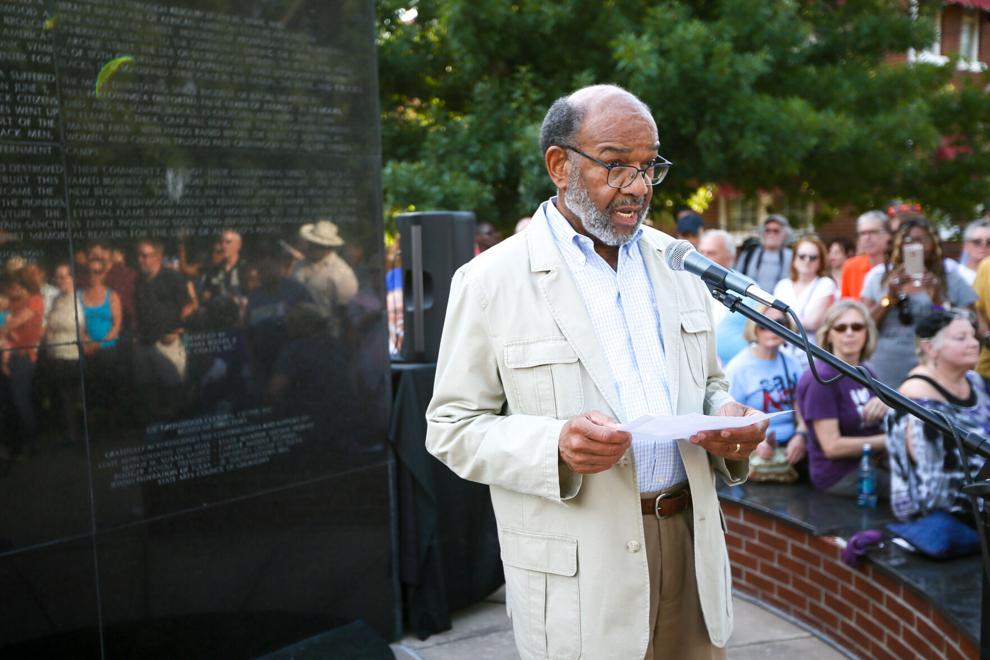 Kevin Matthews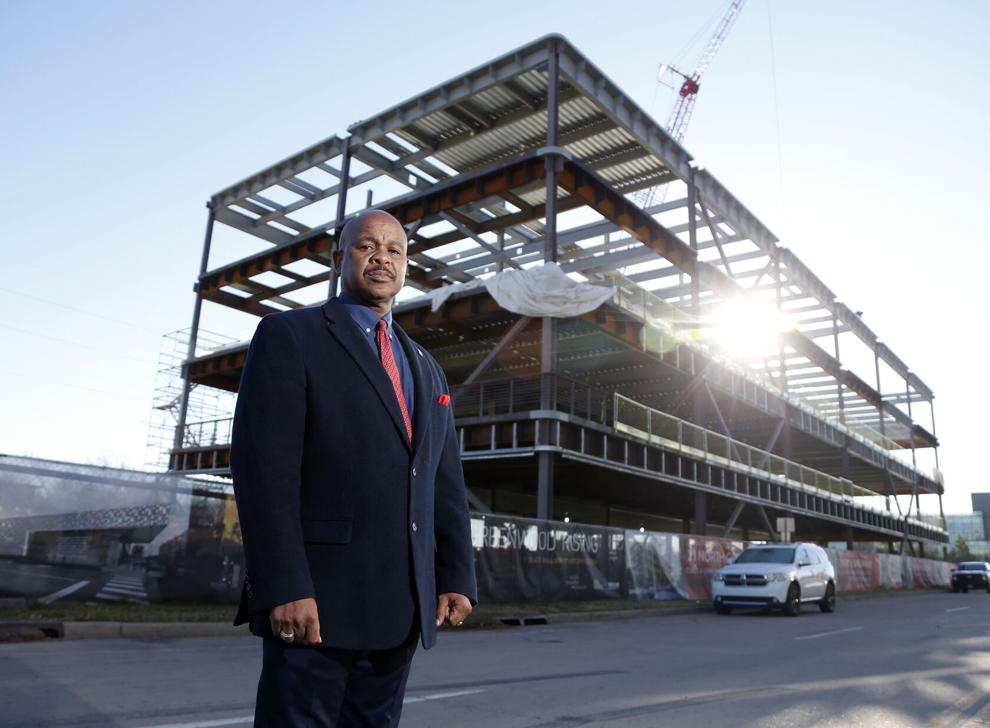 Carlos Moreno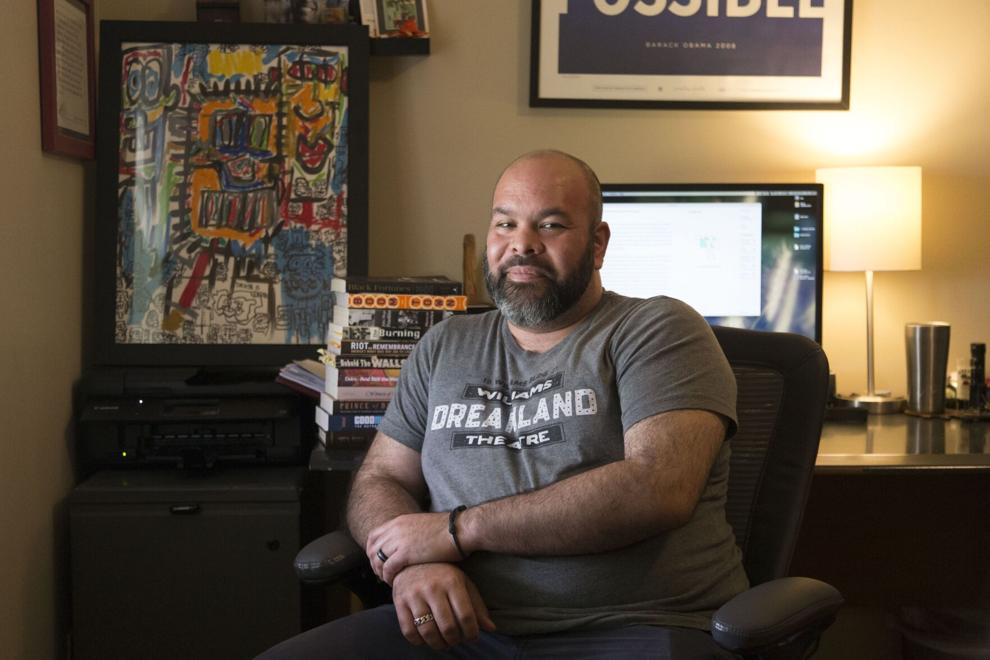 Phil Armstrong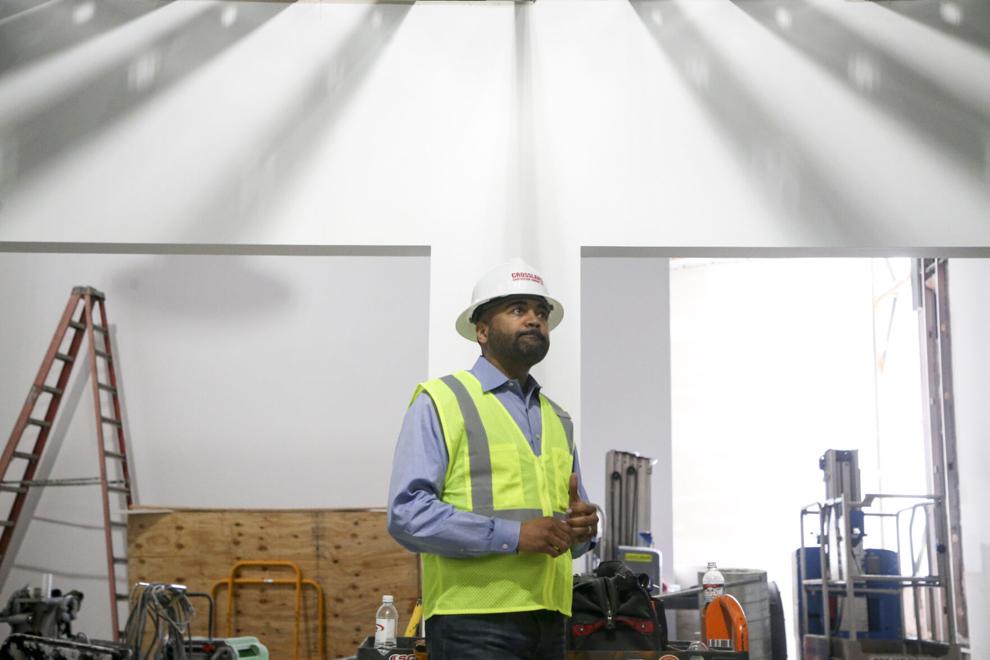 Kavin Ross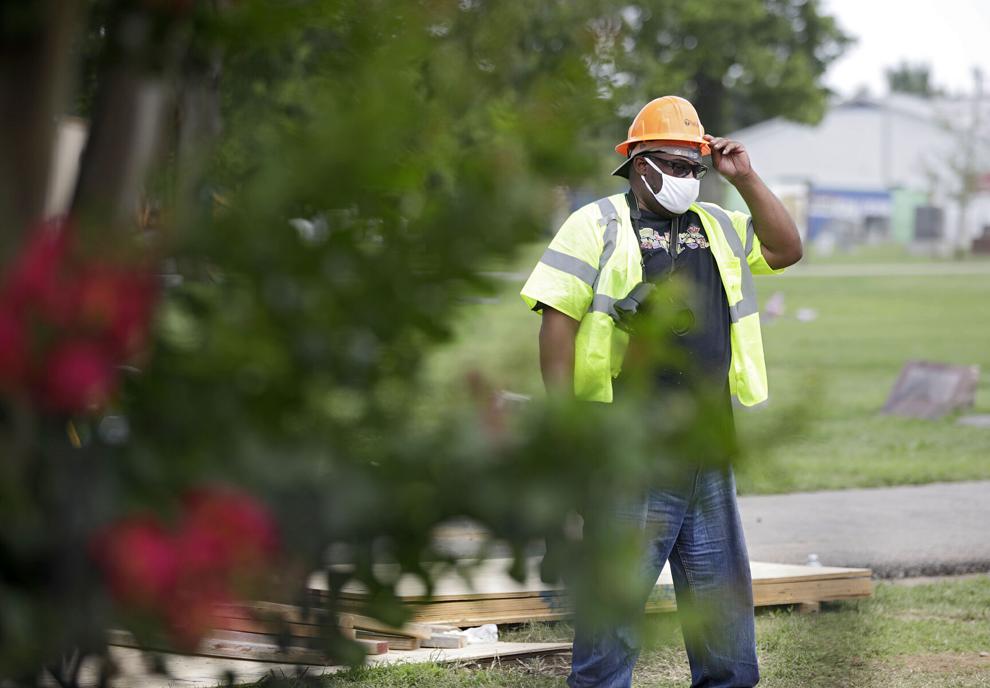 Tulsa was home to one of the most prosperous African American communities in the country. Businesses flourished along Greenwood Avenue — dubbe…