Sterlin Harjo mentioned "Stand By Me" and "The Goonies" during a recent phone interview.
"I love those movies," he said. "I love coming-of-age stories, and I wanted there to be one with native kids."
He's delivering a coming-of-age story — stories, actually — with native kids.
A native and Oklahoma filmmaker, Harjo is an executive producer and writer on "Reservation Dogs," a half-hour comedy series green-lighted by FX. For all you Billy Jack enthusiasts out there, one of the primary characters is named Willie Jack, and yes, the name is "totally" a nod to Billy Jack from the Tom Laughlin film series, confirmed Harjo, indicating that we live in a time when some parents name children after characters from pop culture.
"I think there are a lot of nods to pop culture in this show, a lot of homages — even the title," Harjo said.
A debut date for the shot-in-Oklahoma TV series has yet to be announced. In the meanwhile, Harjo talked "Reservation Dogs" with the Tulsa World. During the conversation, it was suggested to Harjo that the story would appeal to Oklahomans.
"It totally will because in Oklahoma you grow up with each other," he said. "Oklahoma isn't as segregated. There is reservation land here and all of that and there is native land and there is that, but we all went to school together and we all hung out together for the most part."
Harjo, who grew up in Holdenville, said he loved growing up in rural Oklahoma.
"It just felt like we were all together, people of different races. We knew each other's families. We watched out for each other. We took care of each other. We fought like families. When you are around each other and you grow up with that diversity, you just understand all types of people with all types of backgrounds as human beings. That is what this show celebrates, as well as diversity in our towns and the way we grew up. I wanted to portray that because I didn't grow up with just native people, with just white people. I grew up with a mix of everyone, and I wanted to show that beauty and celebrate that."
Among conversation topics:
The pilot, except for one scene at a salvage yard in Tulsa, was shot in Okmulgee. Filming will continue to take place in Okmulgee, according to Harjo.
Why was Okmulgee the right spot?
Harjo likes the way Okmulgee looks.
"Okmulgee has sort of this Midwest town feel," he said. "There was a lot of development, but it's not like a city, so it feels like a rural town and it's close to Tulsa. My frame of reference was Holdenville and Wewoka, towns like that. Okmulgee has that vibe, but it's closer to Tulsa."
Proximity to Tulsa is important because the crew can stay there and make a not-too-long commute to work.
"But I will say that it's also the aesthetic of Okmulgee," he said. "It has an interesting aesthetic and history. It is the Creek capital. And all of that to me lends this interesting sort of cross-cultural place that we have in Oklahoma. I think there is just something about it aesthetically that I am drawn to."
The fictional town in "Reservation Dogs" won't be called Okmulgee. Harjo said he hasn't decided what the name of the town will be. Meanwhile, here's a nugget about the impact on the local economy: Coleman's Burgers & Bakery, a revered Okmulgee restaurant, got slammed one day when the crew called in an order for more than 120 burgers and other items. Coleman's had to temporarily hit the pause button on taking additional orders, but the crew's order was filled and normalcy resumed.
Harjo was asked if there has ever been anything like "Reservation Dogs" on television. He started his response with "no — definitely not."
Elaborating, Harjo said first of all, it's very complicated when you are a native filmmaker. He likes Westerns, but in works of that genre, native people are "zombies."
"Native people are 'the other.' Native people are the representation of the untamed West, and the white people in those Westerns have to face them and have to wipe them off the Earth for them to keep going. It's sort of what we serve since the beginning of film."
No one, said Harjo, bothered to "let us tell our story." He said people have continued to tell stories about natives, who eventually became more than just "zombies." But Harjo contends it's difficult to tell an accurate and compelling story when you don't know what life is like as the people you are writing about.
"And every time you see a film with native people, it usually has a history lesson in it," he said. "It usually is about their reaction to white people encroaching on them. So the story is not told just about the native people. It's told through the lens of what it's like when they butt up against the white people."
Harjo doesn't think all filmmakers do that out of malice. He said some are trying to tell a good native story.
"But it ends up being cowboys versus Indians a lot, and it ends up kind of falling into the same old tropes," he said.
"This show, it's very different than anything anyone has ever seen on TV only because it is just a story about native people. It's about our own struggles. It's about our own dreams. It's about our own comedy. It's about our own humor. It's about the beauty in our community. It's about how we face challenges. It's a very normal story, but it's very genuine and the characters in it are struggling with things that we all struggle with today. And not to say that it's a show about struggling because it's a comedy. I think it takes an audience for a ride. It just throws you right in the middle of the characters' lives and you've just got to go with it."
A December news release about "Reservation Dogs" said the series will follow four native teens in rural Oklahoma who spend their days committing crime — and fighting it.
"You will watch the show and realize exactly what that means," Harjo said. "It's obviously more than that, but it sort of is about being in small-town Oklahoma and having nothing to do but cause your own drama and trouble but also your fun. It's about creating. It's about the magic of being young and creating your world."
And it's much more than that, Harjo said.
"It's about these kids, and it's about these kids at a time in their lives when they are looking toward the future of being an adult. It's a coming-of-age story about these four kids and it's about all the people that populate their life and their world and the influences ... and the things they butt up against and the things they have to fight and the things that they love and the things that they miss and the things that have broken their heart. It's about all that. It's very human."
In addition to telling a coming-of-age story about native kids, Harjo said he tries to show the beauty in Oklahoma.
"This is Indian territory," he said. "We have a crazy history, and a lot of our tribes are here because of painful circumstances and forced removal. That stuff is not just a paragraph in a history book. It's all real and it has effects and we are still dealing with those effects today, whether it's loss of language or whatever. There are a lot of things we deal with because of what happened.
"But a thing that I focus on is we are also survivors and we have hopes and we have dreams and, in these kids, we see that. These kids are the descendants of survivors and it's about coming of age whenever all of that is in your arsenal. It's about coming of age when you get to be free because of the fact that your ancestors were survivors. It's about seeing people that you have never seen come of age, come of age."
Harjo's high-profile partner on "Reservation Dogs" is longtime friend Taika Waititi, whose films include "Thor: Ragnarok" and "Jojo Rabbit," nominated for a best picture Oscar. They are executive producers, along with Garrett Basch.
Harjo said aspects of "Reservation Dogs" are based on his life in Holdenville and aspects based on Waititi's life in his native New Zealand.
Harjo said he met Waititi probably 15 years ago. Harjo said he has road-tripped across New Zealand with Waititi and they have been all over the world together.
"Obviously, I saw my friend catapult into this stardom," Harjo said. "Everybody loves Taika and everybody wants to work with Taika. He's directing (a new) 'Star Wars' (film). He's directed some of 'The Mandalorian.' He is directing 'Thor (Love and Thunder).' I watched my friend get to this place. We were always friends and that's where we kept it."
Harjo said they were hanging out one day when Waititi mentioned that he had a deal at FX. Hey, if you ever have an idea, we should take them something. With input from both, the idea blossomed into "Reservation Dogs."
"It just started writing itself," Harjo said. "We had fun coming up with the concept and the title and all that. Man, it wasn't a week later we had a deal for a pilot. A producer, Garrett Basch, helped put that together. It was really fast. Then it was just off to the races writing scripts."
Harjo said they were about to shoot the pilot when the pandemic hit. Production got shut down temporarily, but they were paid to keep writing scripts and eventually the pilot got shot.
"Taika had to quarantine from 'Thor,' so he was gone," Harjo said. "He had to leave early, so I became the director of the pilot, and it was very exciting to be able to direct my first pilot."
The public hasn't seen "Reservation Dogs" yet, but buzz is positive. The series has made its way onto "most anticipated shows" lists. Harjo said the people who have seen it are really excited — and people are excited to see a Waititi-created show.
Harjo said he feels honored and proud to be able to tell stories like the ones viewers will see in their series.
"I have always stayed in Oklahoma," he said. "I have always made a point to not move. I have always made it a point to make movies here. I never knew if that was the right decision or not. You never know, because the business was in L.A. For a long time, I couldn't get feature films financed because the idea was that native films don't make money, so we are not going to fund your films."
Harjo focused on getting homegrown funding to make his own work. And now, good things have happened.
"I always hoped the industry would catch up and people would want to see native shows or want to see native movies," he said.
"The lucky thing that happened is TV exploded with streaming and TV doesn't have the same hangup that feature films still do. (TV doesn't need) Tom Cruise. TV, they find it a strength to have people that are unknowns and have never been on TV before. They also celebrate diversity. So all this stuff did catch up and I'm lucky to be here and I'm lucky to be doing it and I'm really happy that I could be in Oklahoma to do it. I get to stay here and make a show in my back yard. It's very exciting."
---
Made in Oklahoma movies, from box-office hits to upcoming projects
Made in Oklahoma movies, from box-office hits to upcoming projects
Coming soon: 'Killers of the Flower Moon'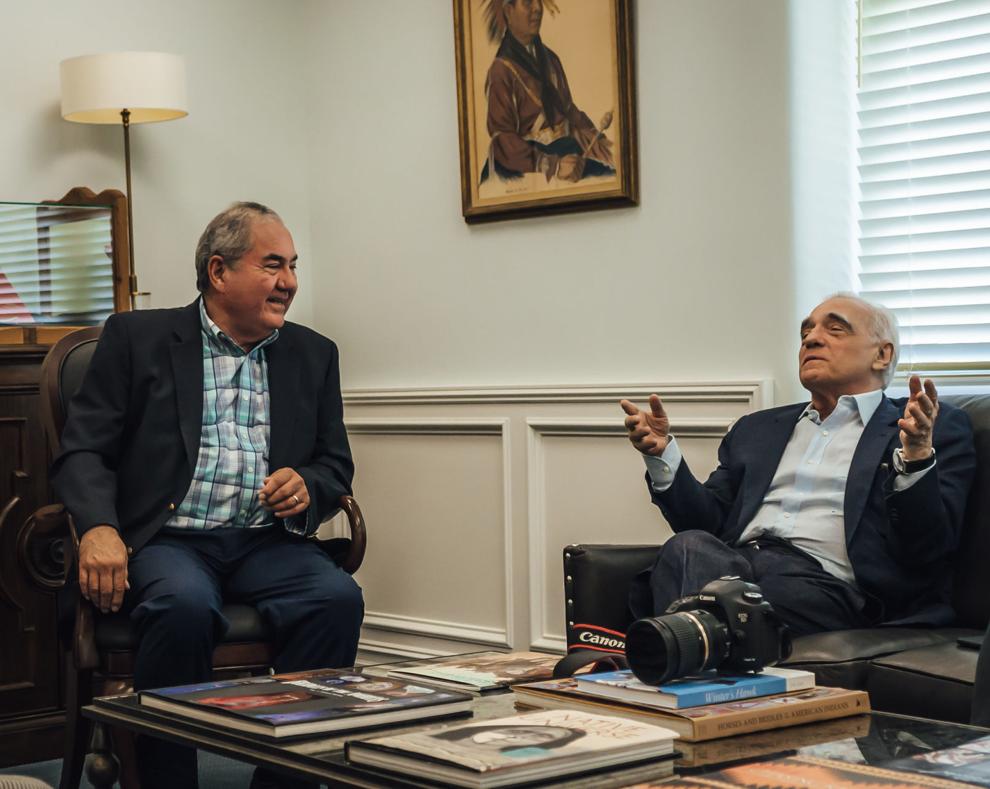 'Minari'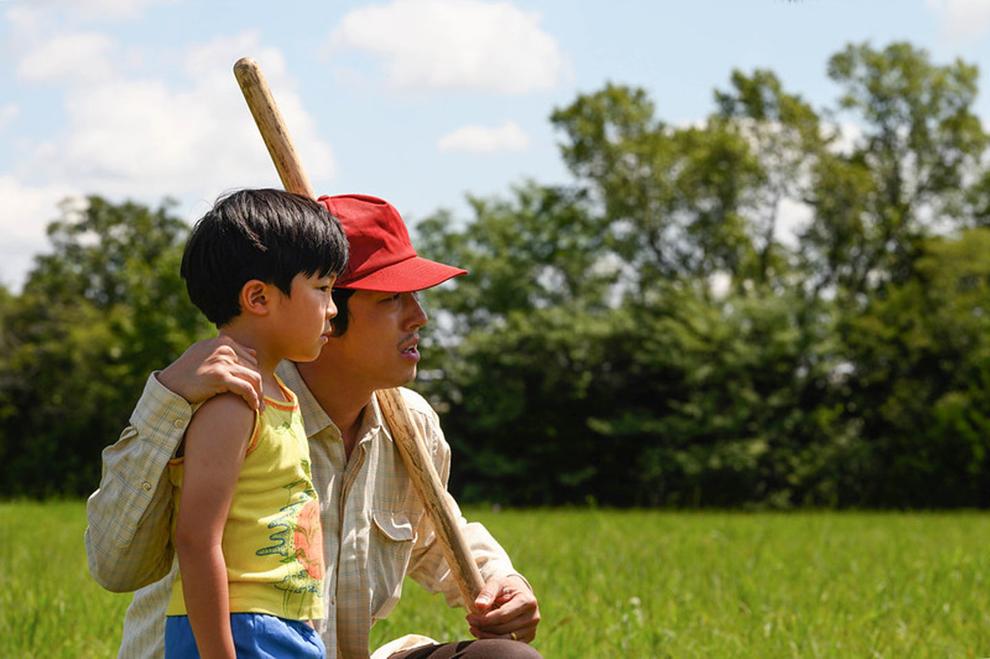 'Twister'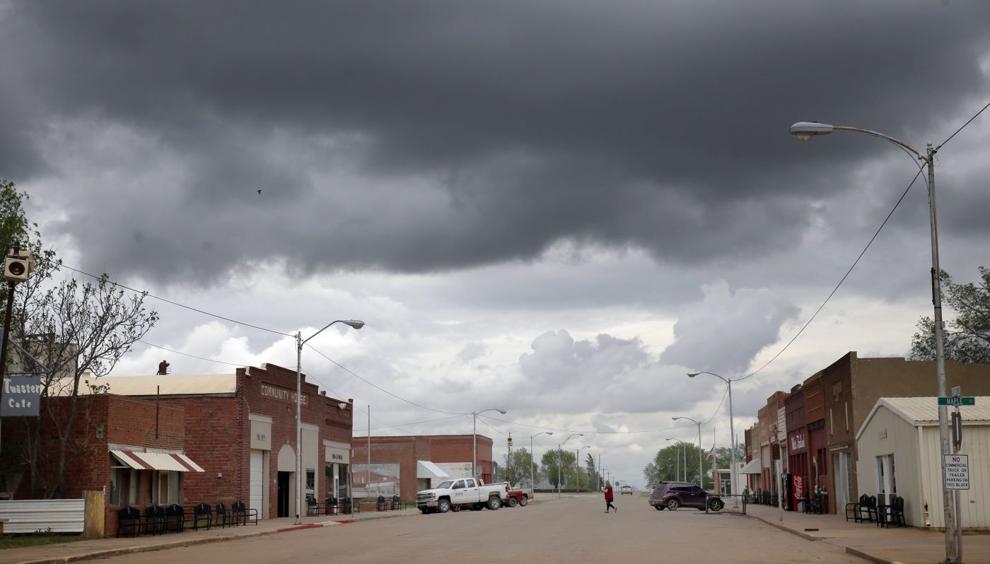 'Rain Man'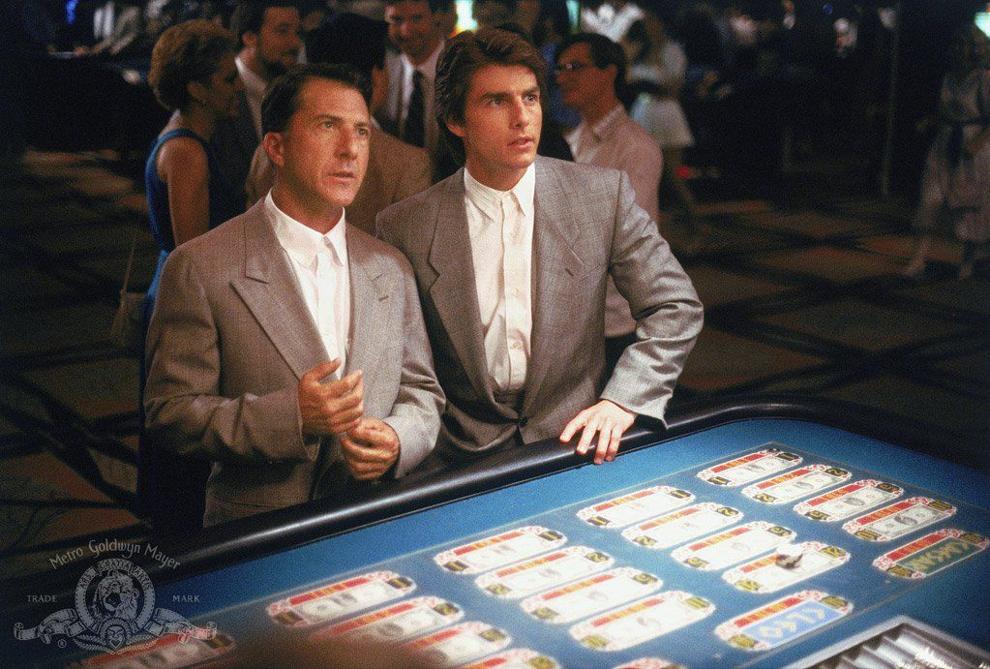 'I Can Only Imagine'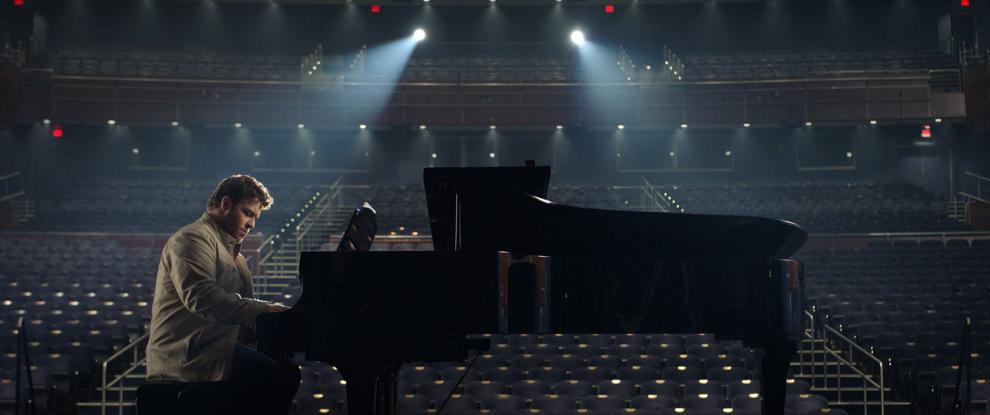 'August: Osage County'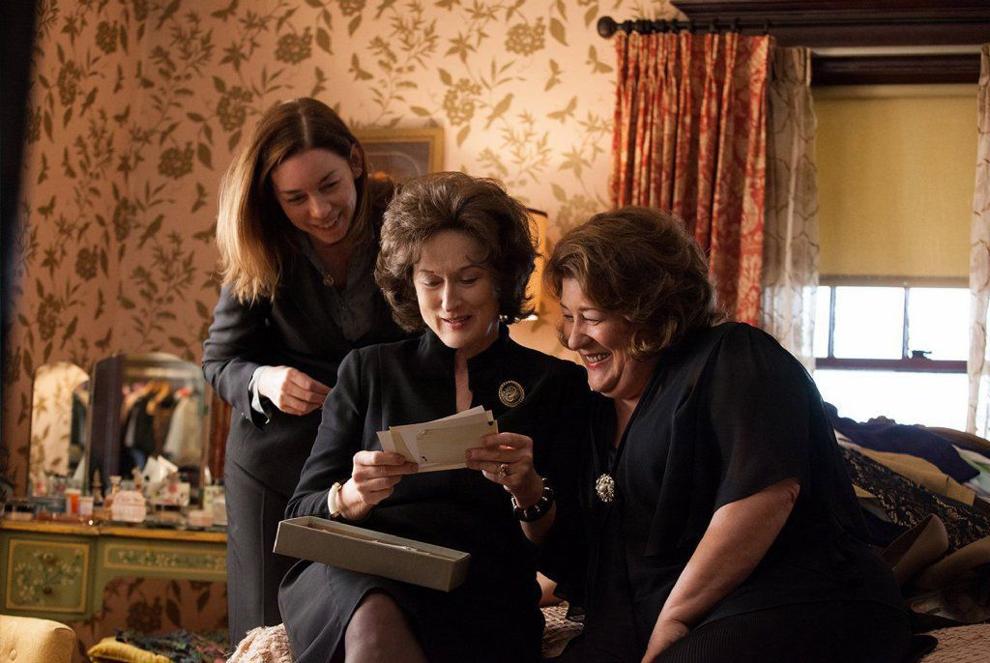 'Elizabethtown'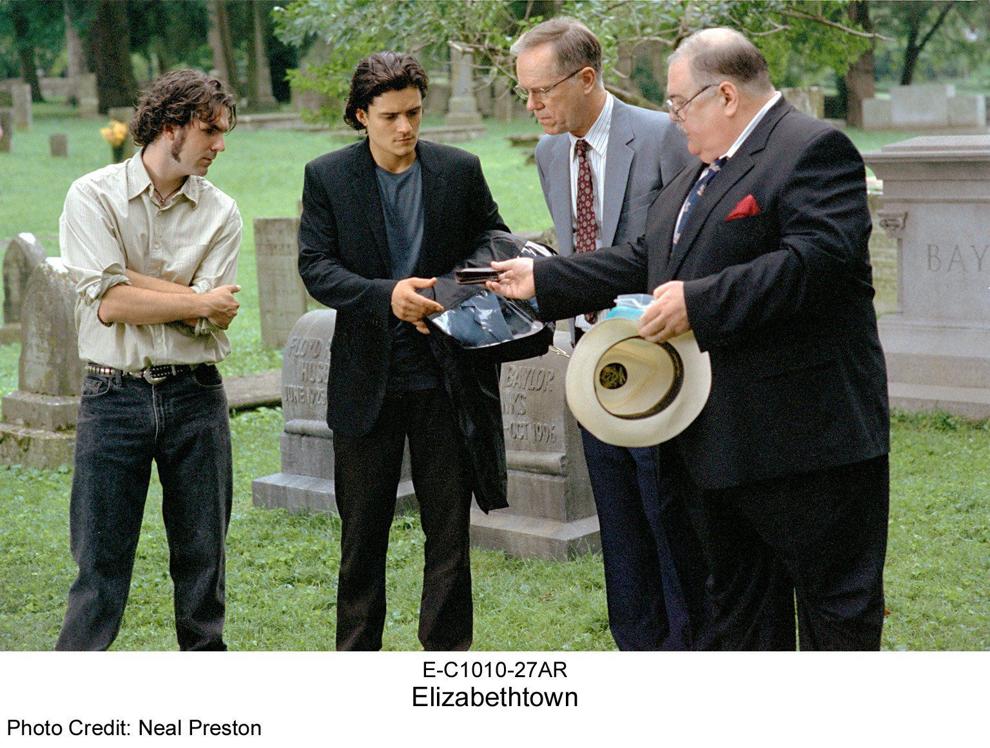 'Around the World in 80 Days'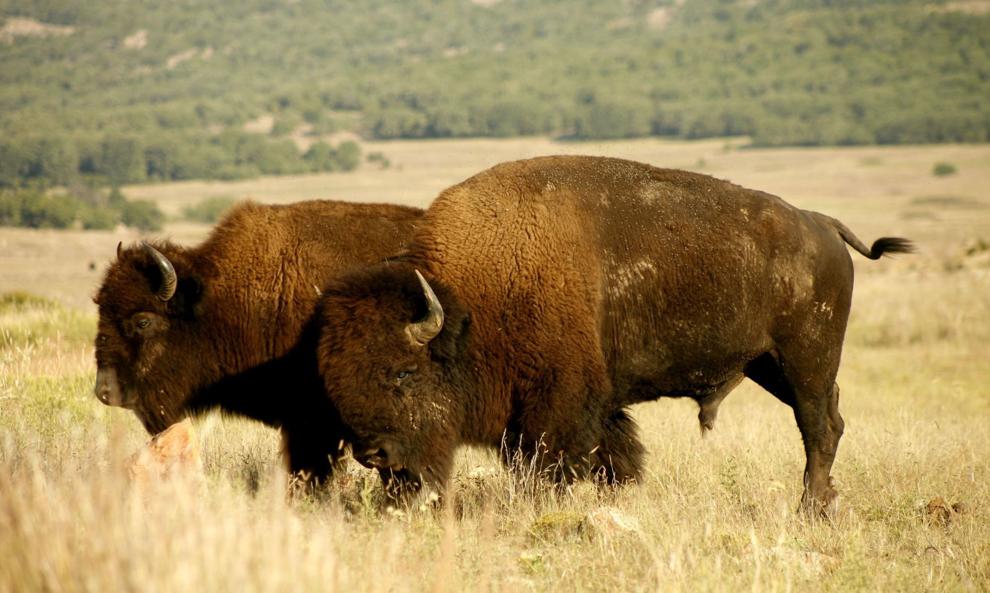 'The Outsiders'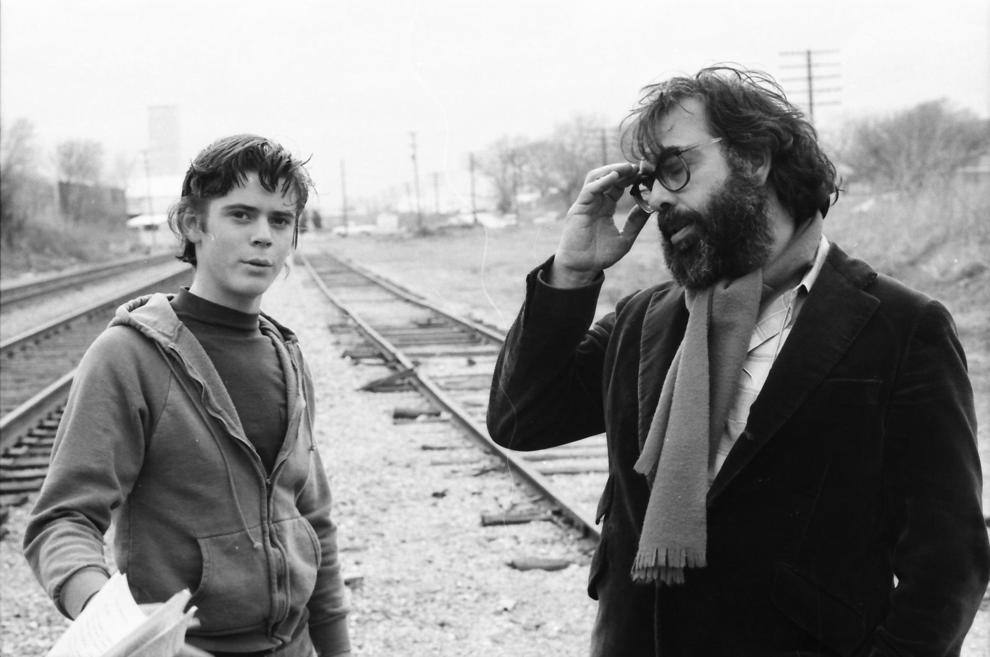 'A Simple Wish'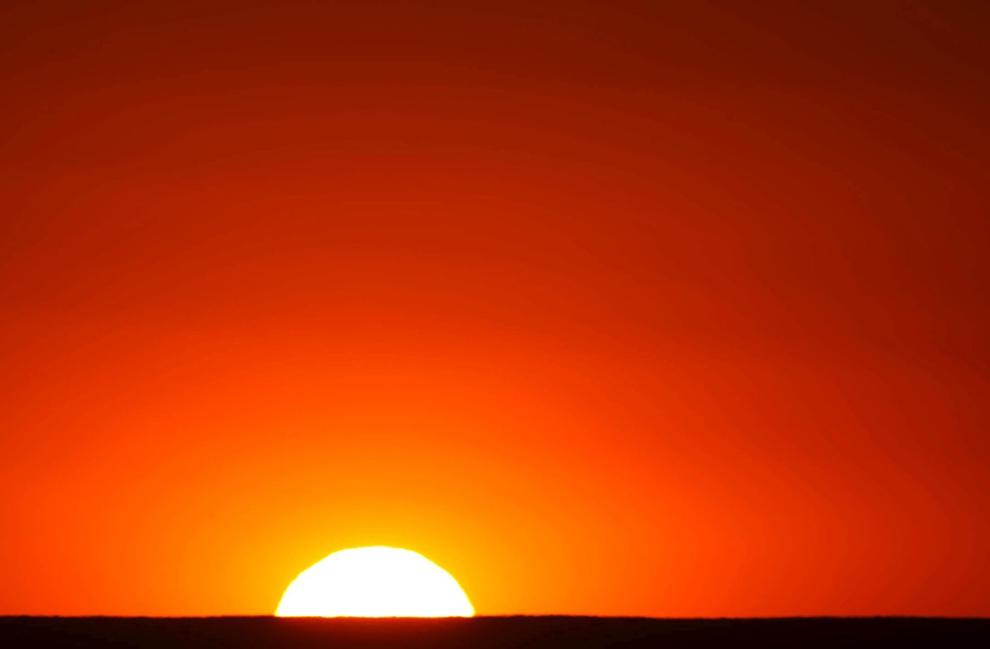 'Tex'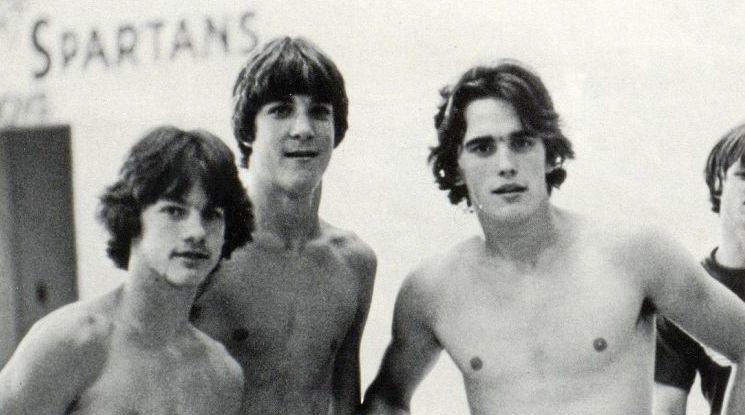 'UHF'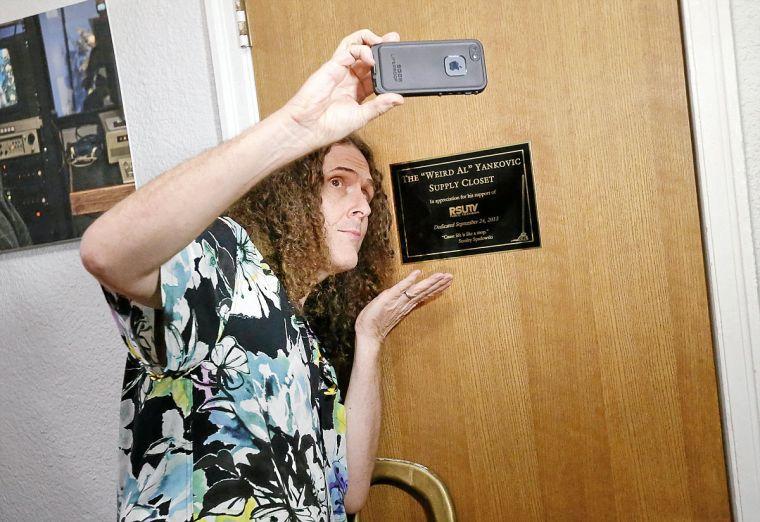 'The Killer Inside Me'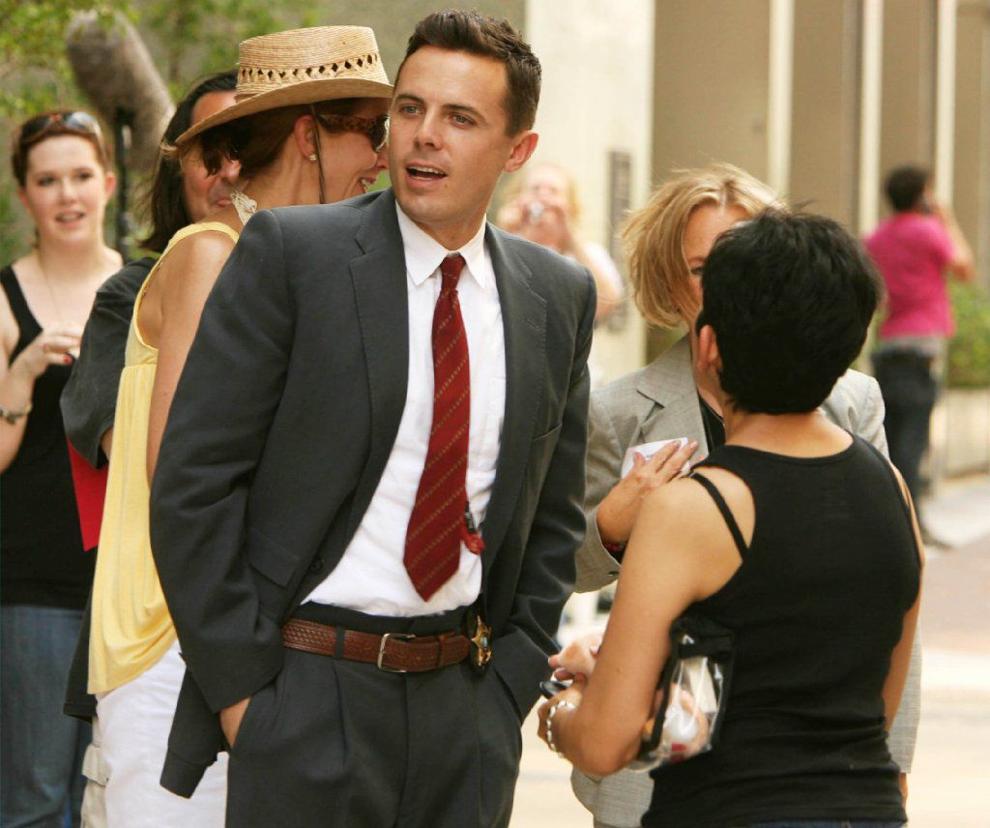 'My Heroes Have Always Been Cowboys'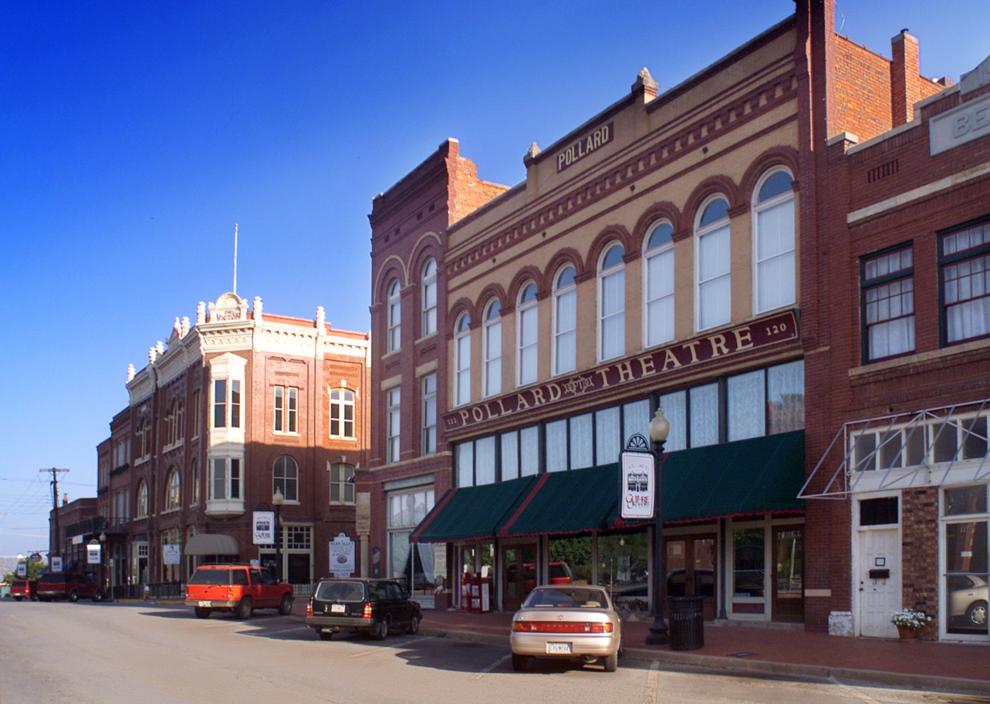 'Wildlife'
'Home Run'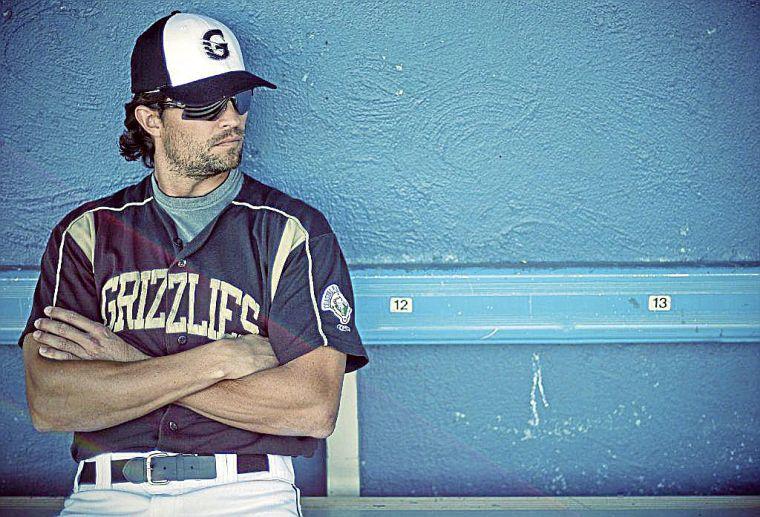 'To the Wonder'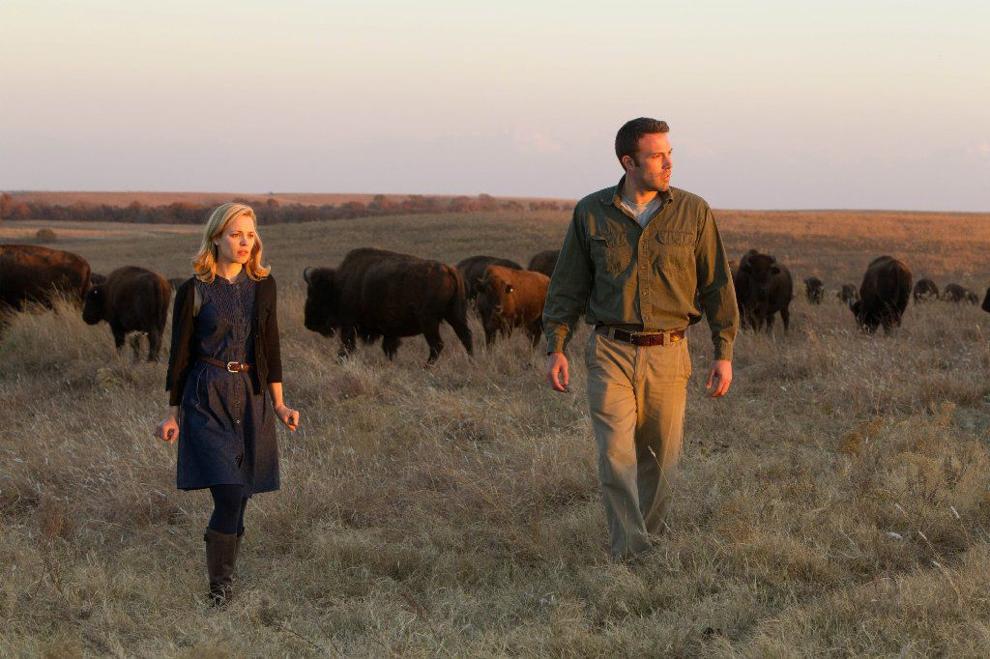 'Rumble Fish'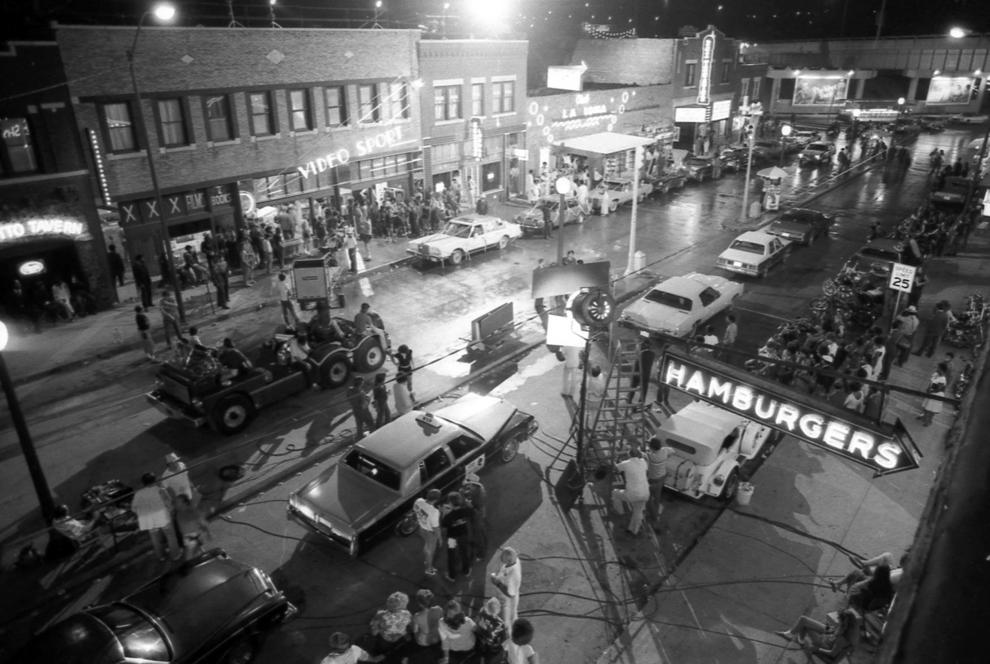 'American Honey'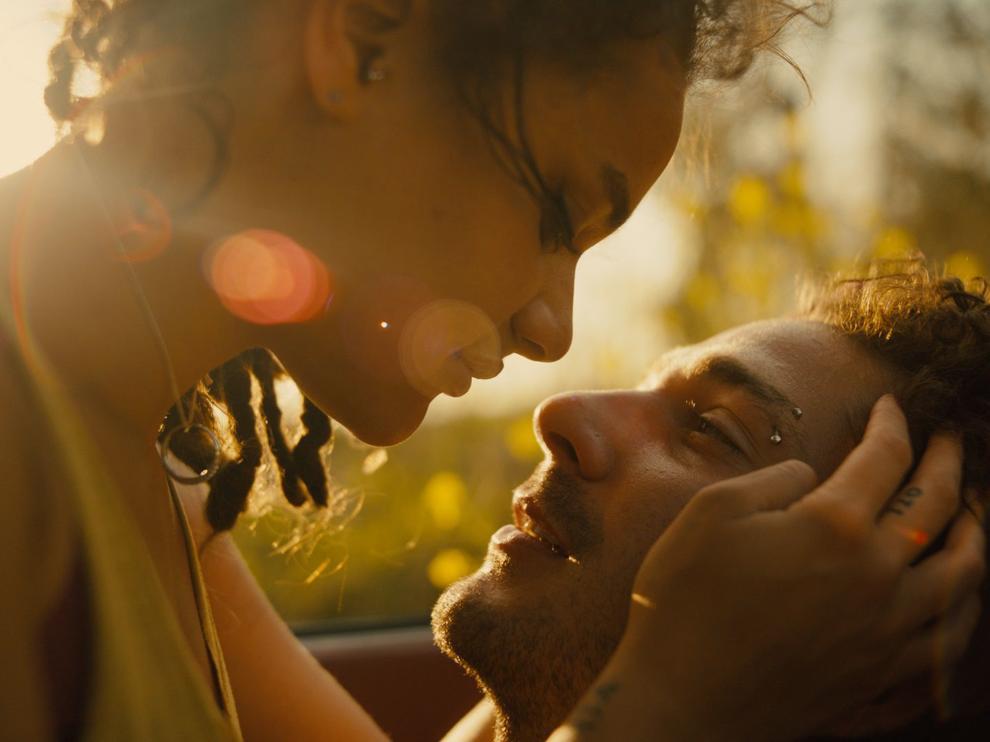 12 months for just $29.99

Featured scene video: Go behind the scenes with an aquarist at the Oklahoma Aquarium