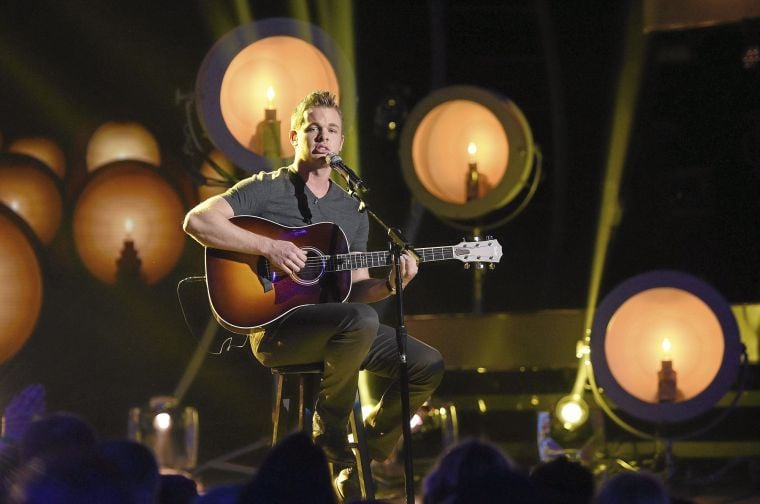 After 15 seasons, "American Idol" comes to Tulsa for the first and last time Monday.
Several singers with Oklahoma ties have done well on the show, and producers said they will be looking hard for that special voice to come from the state.
"We're very excited to come back to Oklahoma, home of Carrie Underwood, one of our greatest winners of all time," said "American Idol" producer Brian Robinson. "Let's find the next 'American Idol' in Oklahoma."
And if you think you have that voice, now may be your last chance. When the "American Idol" Bus Tour comes to Guthrie Green on Monday to hear auditions, Robinson and his fellow producers are looking for the person who will take the show's crown for the last time. The upcoming season of "American Idol" will be its last.
The Guthrie Green auditions that begin at 9 a.m. Monday — people are asked to not camp overnight but to arrive early — will be the first time "American Idol" has come to Tulsa to look for contestants. The show went to Oklahoma City in 2012 for its 2013 season.
Checotah-native Underwood is perhaps the biggest winner in the show's history, with millions of records sold and piles of Grammys, CMAs and ACM awards. Season seven winner David Cook cut his teeth in Tulsa's bar and music scene. Could the next and last winner be from Tulsa?
At least there's a chance. But Robinson said after 15 years on air, and 12 seasons for him as a producer, they know what they're looking for when it comes to the first auditions.
"From past seasons, you can really tell genre-wise we look across the board for any type of artist as long as that artist is really authentic to the genre and is the best in the area," Robinson said. "You have to come in pretty much ready to go and show that right from the first audition that you could be that one on the finale stage. You have to encompass everything: a great voice, great stage presence, personality, and have fun with it."
That's not easy when it all comes down to a short a cappella audition in front of strangers. Robinson said he gets the intimidation the auditions can cause.
So does Clark Beckham, last season's runner-up. Beckham, who has family living in Oklahoma, said the worst part of the audition was the anticipation, waiting in line for his chance to step up.
His secret: preparation. He knew his song back and front and was ready to show his prowess to the judges.
"I just remember being really nervous," Beckham said. "When I walked out in front of the judges for the first time, I wasn't nervous. I was nervous before, but when I walked in I wasn't nervous."
Even with a strong performance, he still just barely made it through after the judges' votes: Keith Urban barely gave him a yes, and Harry Connick Jr. said no; Jennifer Lopez was on the fence but voted yes.
Beckham said that his run on the show tied back to his audition: He knew he had something different, unique and special only he could offer. During his run on the show, he said he had to make that clear.
"It doesn't matter if someone can sing higher than you or lower than you, as an artist you have something that God put in you that no one else in the world has and you can do things that no one in the world can," Beckham said. "Work hard on that skill and that area."
And after so many years, the producers have a good sense of what works and what the show is looking for.
"People have different tastes, but as a group of producers looking for talent, I think we're all very much on the same page," Robinson said. "When you have what it takes, it's very apparent. Even though it's short, a lot can be seen and known from that moment. That's why I say shake off those nerves, come out and make sure you give us your best shot. You can leave happy knowing you did that."
It was announced earlier this year that the 15th season would be the last for "American Idol." What started as a cultural powerhouse that captured the nation's attention has faded some over the years, but its impact is lasting. With winners like Underwood and Kelly Clarkson and even those who didn't win, such as Jennifer Hudson, it's been a big part of pop culture for a long stretch.
As the show winds down, producers are bittersweet with their farewell.
"You never want anything to end," Robinson said. "But we're looking forward to spending this season celebrating what 'American Idol' has meant to people, what it's meant to contestants who have been a part of it. We're going to continue to push the envelope and make sure we're putting the best talent on television."
Jerry Wofford 918-581-8346