'You'll love this kid': Rodriguez leads OSU to Bedlam and beyond after wrestling success at Wagoner
WAGONER — On the eve of the 2016 Class 4A state football championship game, Malcolm Rodriguez received a call from a Stillwater phone number. An hour later, he was committed to Oklahoma State University. But to this day, details of how the offer from the Cowboys came to be vary, depending on the source.
Subscribe Now: $5 for 5 months
Perched on a sideline bench at Wagoner's W.L. Odom Field one recent November afternoon, Bulldogs coach Dale Condict says game film he sent to former OSU recruiting coordinator Johnny Barr triggered the Cowboys' offer. A few hours later in the Rodriguez family living room, Roman — Malcolm's father — mentions Travis Bryant; no one marketed his middle son to college programs like the Wagoner assistant coach.
OSU head coach Mike Gundy says a three-sport athlete and two-time state champion wrestler like Rodriguez was hard to miss. Yet every Division I program in the country but Wyoming ignored the undersized, future All-Big 12 linebacker until OSU called late in 2016.
Then there's Shanna, Malcolm's mother and the surest source on most things inside the Rodriguez household. She's pretty sure defensive lineman Brock Martin's father tipped OSU's recruiters off to her son.
"Robert Martin told them, 'If you love Brock, you'll love this kid. They're basically cut from the same cloth,'" she says.
Rodriguez himself remains unsure of the full story, and those details really don't matter now.
These do: Dan Hammerschmidt called moments before Rodriguez joined teammates on a trailer for Wagoner's annual Christmas parade. OSU's safeties coach had an offer for Rodriguez to play Division I football 110 miles from home.
Rodriguez committed to the Cowboys that night, defeated Oologah in the title game the next day and headed to Stillwater the following summer.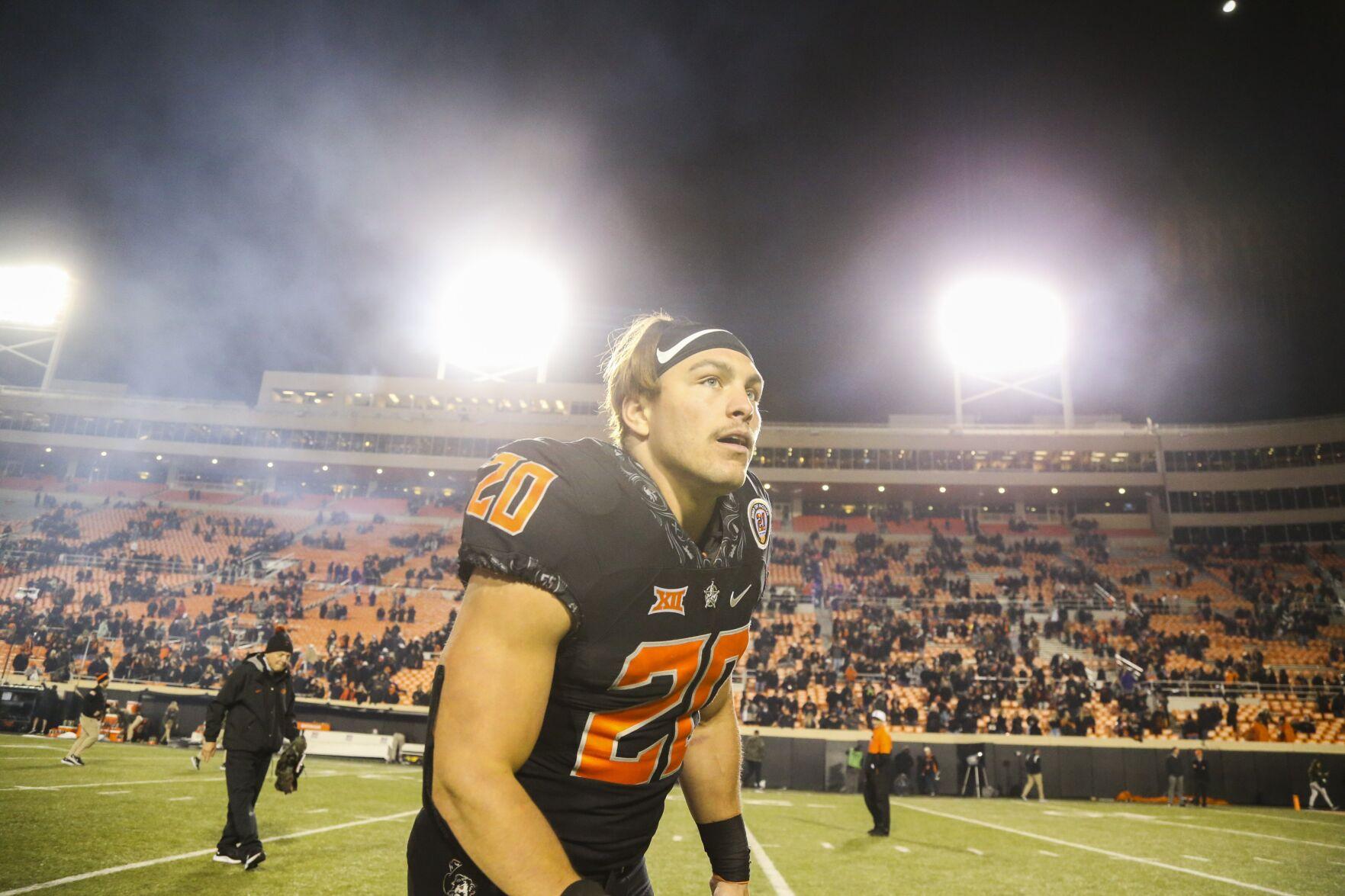 "It was kind of a rush when they offered," Rodriguez says. "OSU always kind of felt like home. It was a unique night for me. It was just perfect."
That's the story of how Rodriguez got to Stillwater. But how did the unheralded recruit get here five years later — to the center of one of the nation's top defenses and the pages of OSU's record books, set to lead the Cowboys into Bedlam on Saturday and next weekend the program's first Big 12 Championship game in Arlington, Texas?
"You hear them stories about the guy who was doubted at every level and they end up achieving high," Condict says. "That's Malcolm."
'Hard work paying off'
Former coaches at Wagoner look to the past to explain Rodriguez's success. He was the player who could throw a football 70 yards and usurped a senior quarterback as a sophomore. He was the kind of athlete who excelled around every gym, field or weight room he stepped into. He also cared so much that he threw up before most every wrestling match and football game of his high school career, a habit Rodriguez curbed in college but still hasn't kicked.
"Sometimes I have to just get those jitterbugs out," he says.
The Bulldogs won three straight state titles with Rodriguez under center while he notched 238 career tackles in the secondary. Still, only Wyoming had a Division I offer for the 5-foot-11, 195-pound safety as he approached the final game of his high school career.
Back home are Rodriguez's parents. Older brother Roman played football at Northeastern State University. Younger brother Gabe is a junior at Wagoner who plays quarterback and safety like Malcolm did. They say their brother never fretted over the offers that didn't come and was fully prepared to go to Wyoming.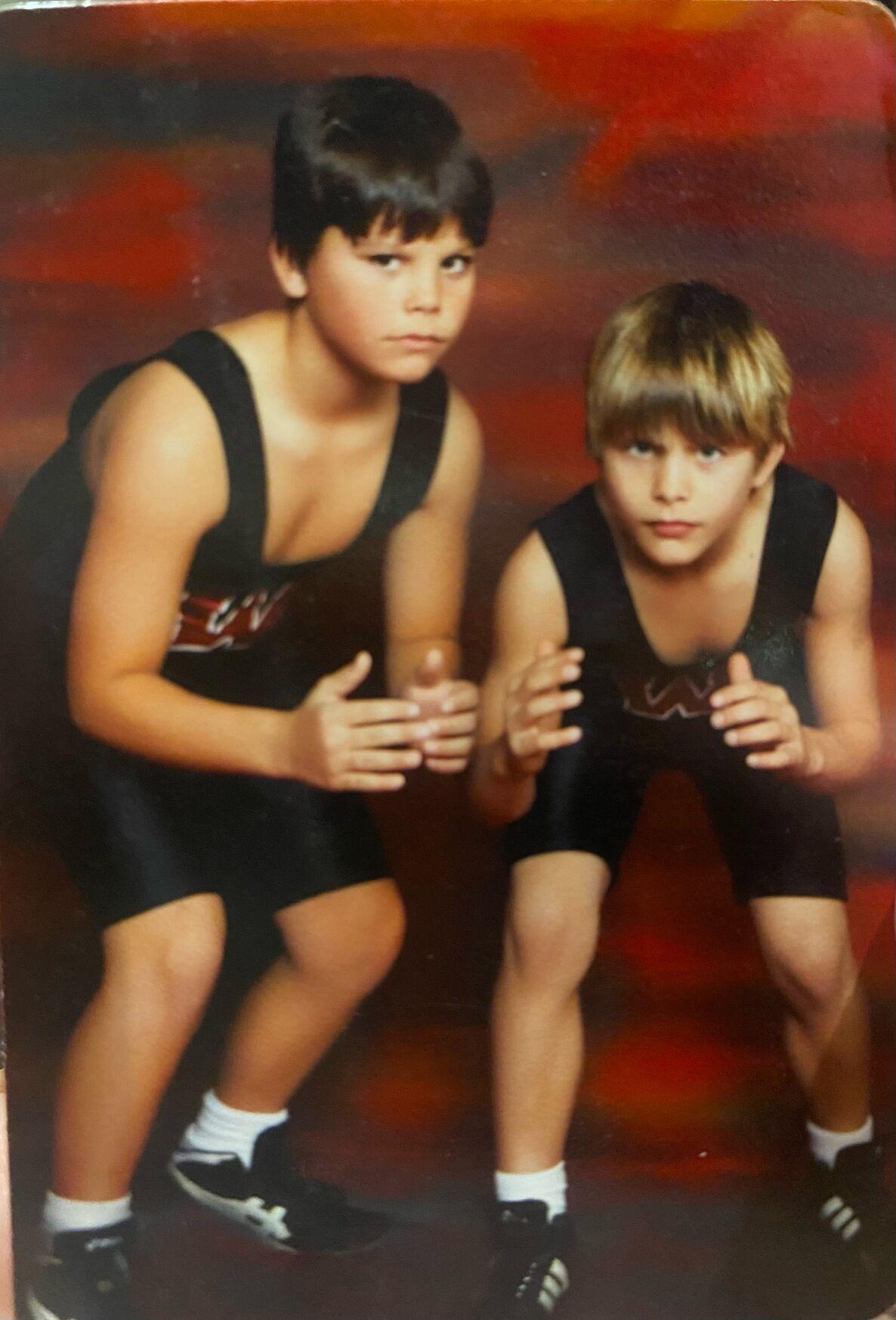 From a living room adjacent to their well-equipped and well-used home gym, the family shares stories of a home that channeled love through fitness and competition, where garage wrestling matches between siblings were won and lost, gallon after gallon of milk was downed, and the passion for work Rodriguez brought with him to Stillwater was born.
"I wanted my boys to do the best they could," his father says. "I always preached to them about hard work paying off in the long run. They should be proud of everything they accomplished because they worked for what they got."
Rodriguez understands that his story — that of the not-so-sought-after recruit turned college star — isn't unique. He also knows it doesn't explain the precipitous climb that began in his sophomore season or his 375 career tackles that rank fifth in program history.
For that, he credits the only sport he's dominated longer than football.
"It always goes back to my wrestling background," Rodriguez says. "Just being a hard-nosed, tough kid. Not a lot of guys you see out on the field are wrestlers."
'He felt he could do more'
Tune into an OSU broadcast and you're certain to hear a commentator mention Rodriguez's wrestling past, often after his latest crunching tackle. He has 96 of those this fall on his way to a career-high.
Rodriguez first hit the mat at 4 years old and began doing pushups and situps in the garage with his dad and Roman two years later. Soon he was collecting first-place medals in competitions across the state and around the country.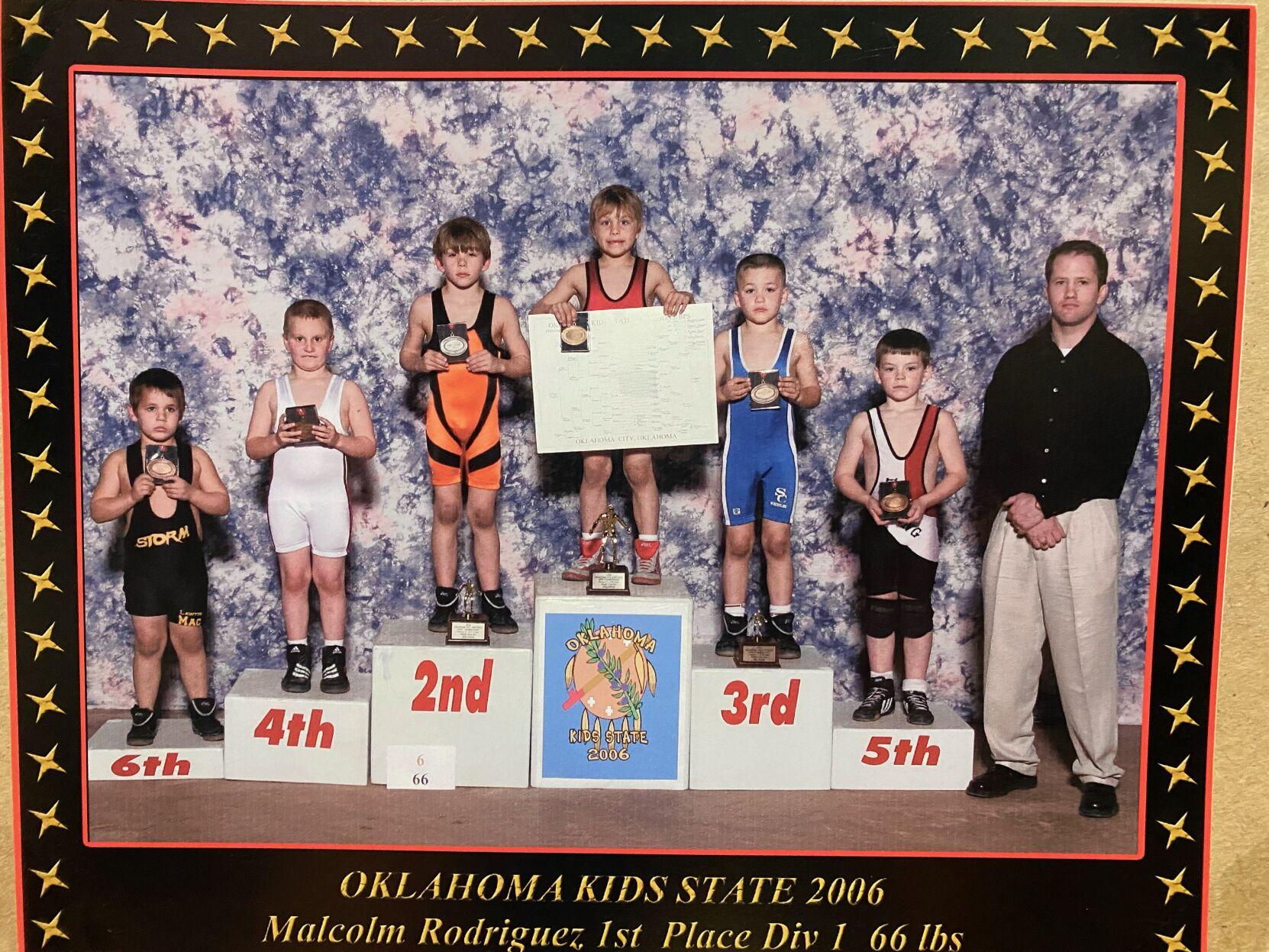 As Rodriguez grew older, his family saw a different person on the mat than the gentle, quiet son they knew at home. In a singlet, his demeanor changed, his broad smile disappeared and he adopted the look that Big 12 running backs have since come to fear. He claimed state wrestling titles in his junior and senior years at Wagoner.
"He was totally different on the mat," his father said. "Angry. Mean. He would tear up because he was so competitive with himself, because he felt he could do more."
For one thing, wrestling gave Rodriguez discipline.
"The work ethic of that sport is totally different from any other sport," he says.
For another, wrapping up the person in front of him became Rodriguez's second nature, and the knack transferred onto the football field.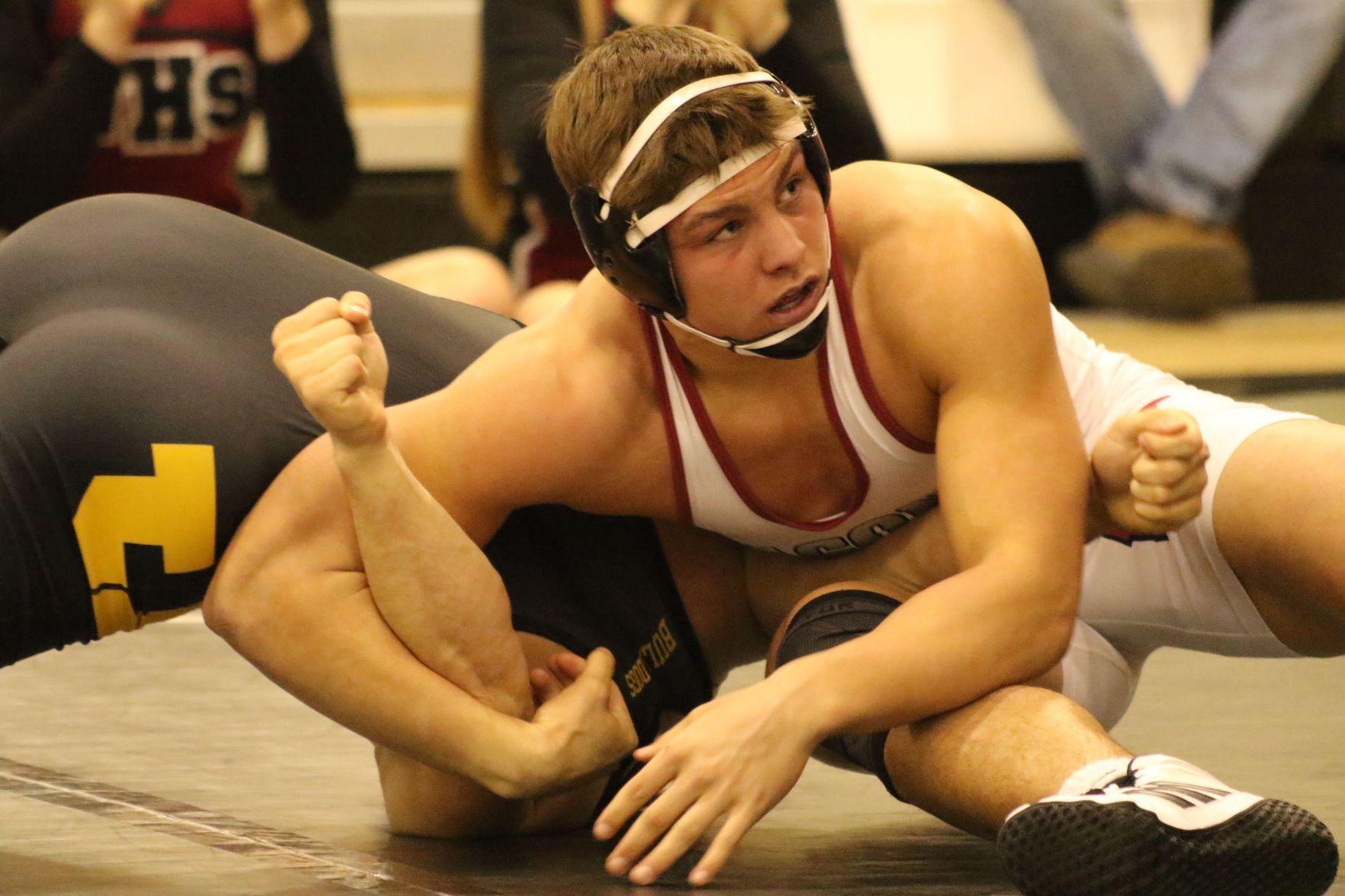 Wagoner wrestling coach Micco Charboneau, also a football assistant, talks about balance and recognition of body movement as traits that help former wrestlers like Rodriguez and Martin, his teammate and friend from Oologah, swallow opposing runners like vacuum machines.
Rodriguez's tackling is predicated on reading hips, and he refers to specific hits with wrestling takedown terms such as "double leg" and "bear hug." Contrary to the overwhelming evidence of the jarring tackles Rodriguez doles out on a weekly basis, he says he doesn't seek them out.
"I'm never about the big hits," Rodriguez exclaims. "I'm always about the legs. Stuff from the waist down. Wrestling taught me different types of angles. Attacking different types of angles on people, that's stuff guys that haven't wrestled aren't used to."
This fall, Rodriguez's grappling ability has him leading the Big 12 in tackles. But when he got to Stillwater, he needed the inner confidence wrestling had instilled in him.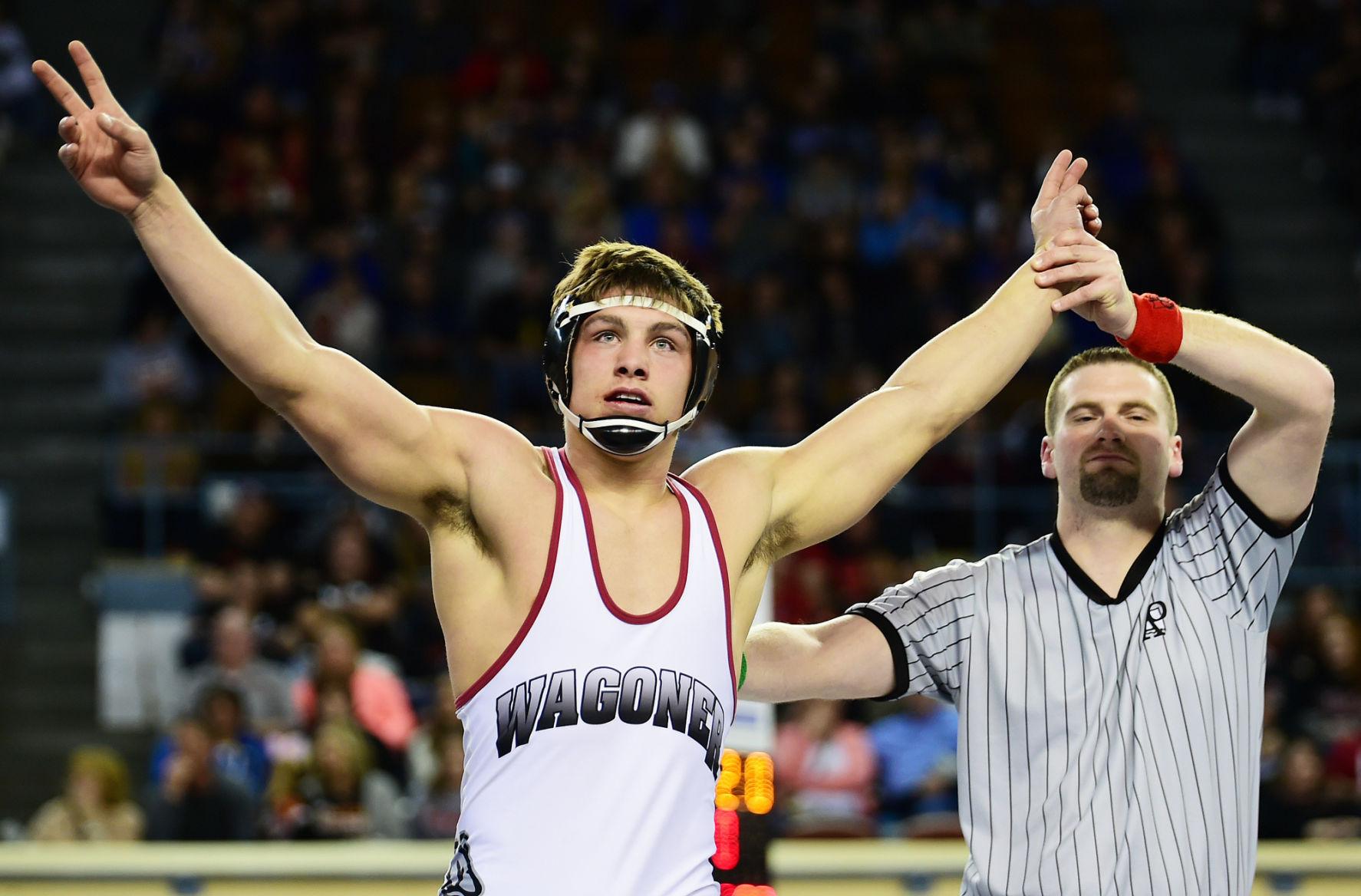 'It all came together'
Rodriguez arrived at OSU as an undersized safety in desperate need of work in Rob Glass' strength program. He appeared almost exclusively on special teams as a freshman. And the doubt that comes from being the lightly recruited newcomer dropped into a Power Five program lingered.
"I think wrestling carried him around then, as well," his brother Roman says. "Football's tough. But wrestling is a different beast."
It wasn't until midway through his sophomore year in 2018 against Iowa State or Kansas State — Rodriguez can't quite remember — that he felt like he finally belonged on the field at OSU.
"Just one of those days where film study came into play. Coach Glass had gotten me big. The strength staff did a good job of developing my body," Rodriguez says. "It all came together for me."
Rodriguez has tallied 223 solo tackles in the four seasons since.
Similar to when college scholarship offers were scarce, Rodriguez isn't thinking much about the future now. His focus — of course — is on the games remaining on OSU's schedule, Rodriguez says.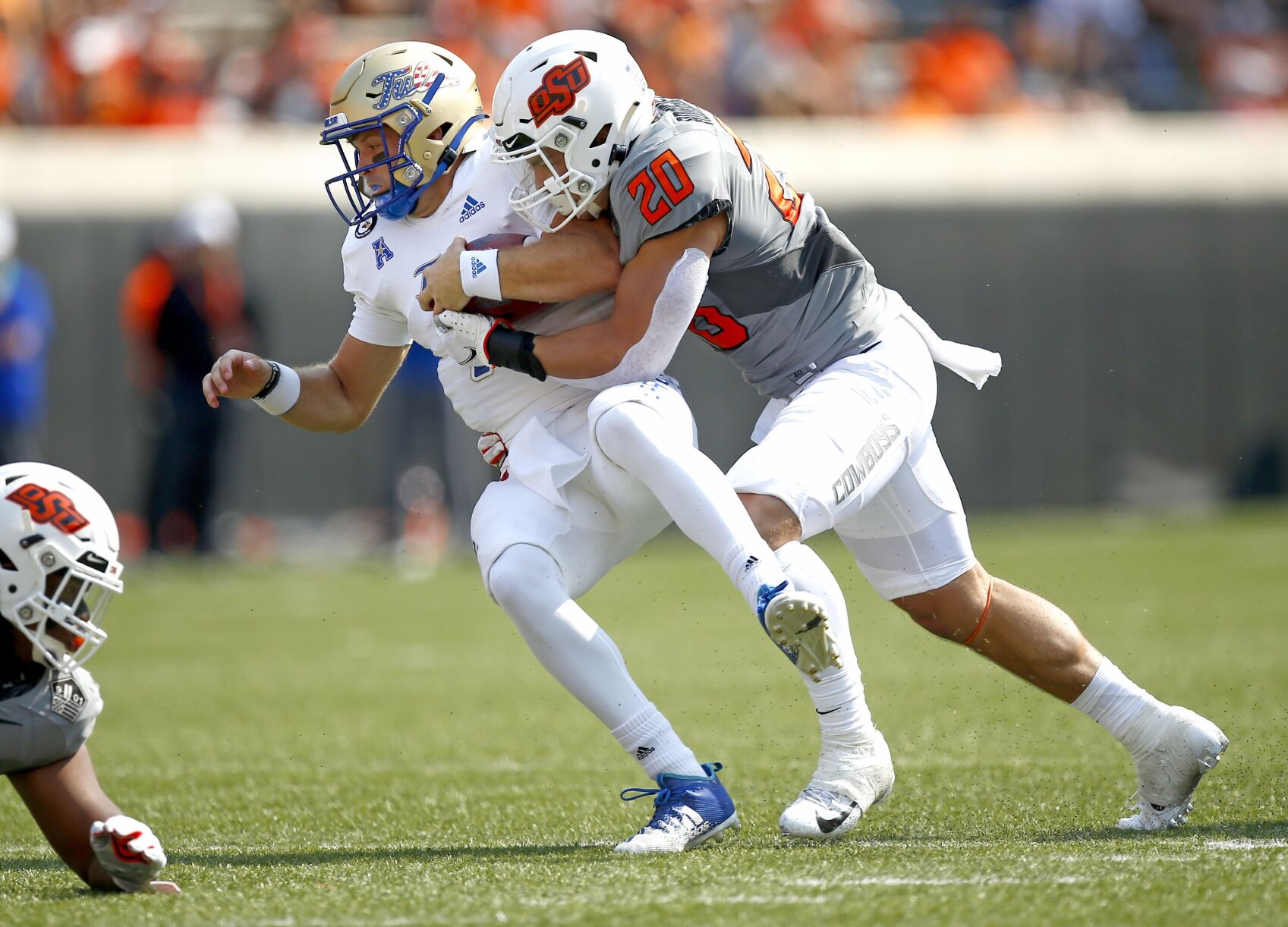 But the NFL is in his sights. Shanna says her son will hit training when the season is over and that he'll go to the NFL Draft Combine if he gets an invitation.
"If it's meant to be, it's meant to be," Rodriguez says. "I know the NFL is a slim shot. So I'm going to give it my all if I get my shot after this season. If it works out, it works out."
Whenever that dream runs out, he and Roman have another, practical next step for an all-time OSU linebacker who has built his college career on the wrestling mat and in the weight room.
Someday, the brothers plan to open a gym together.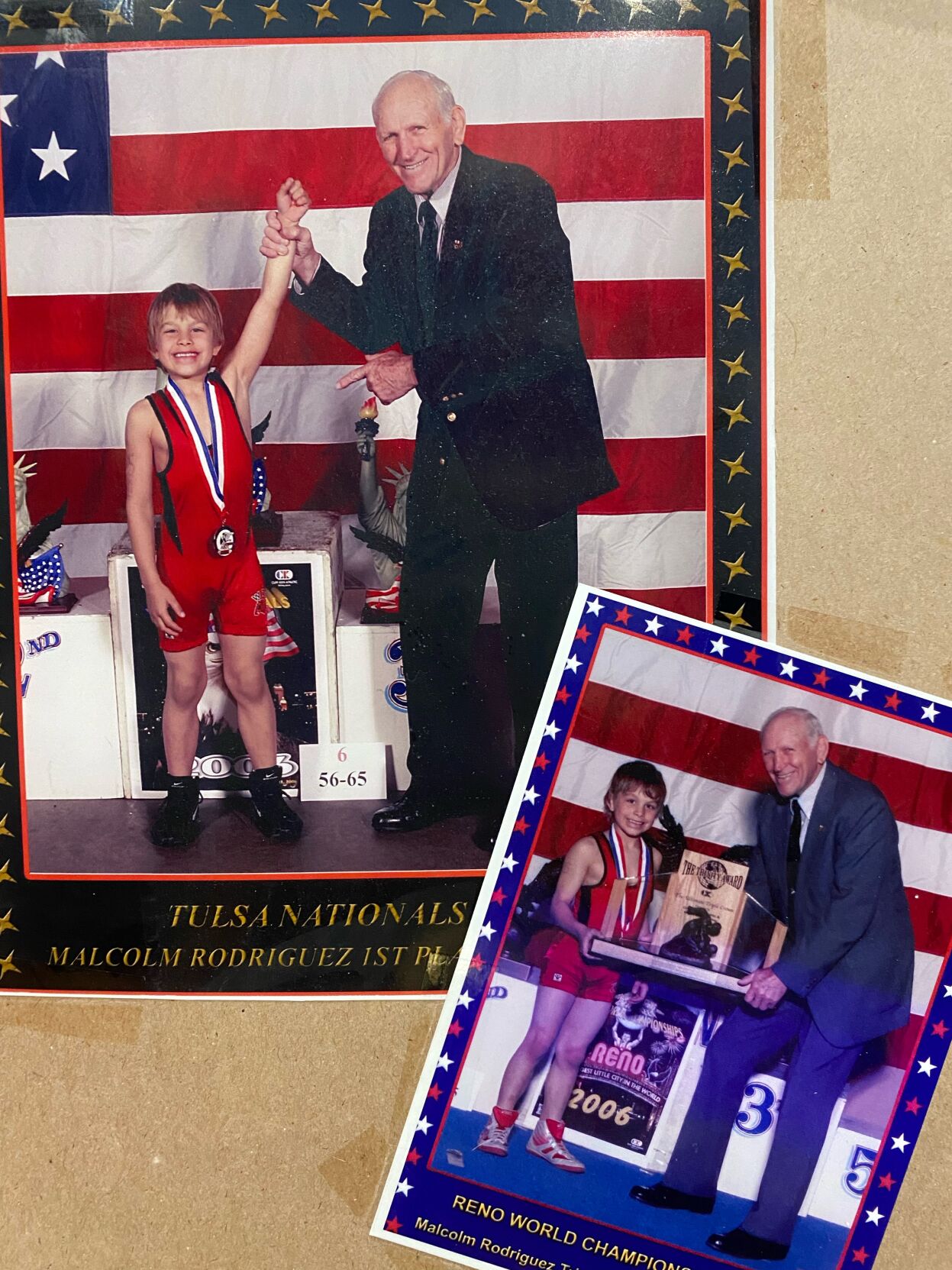 ---
Featured video from March: OSU's Mike Gundy on Malcolm Rodriguez: "His leadership and his input with the young players should be valuable"