New police oversight programs create confusion, questions for some city councilors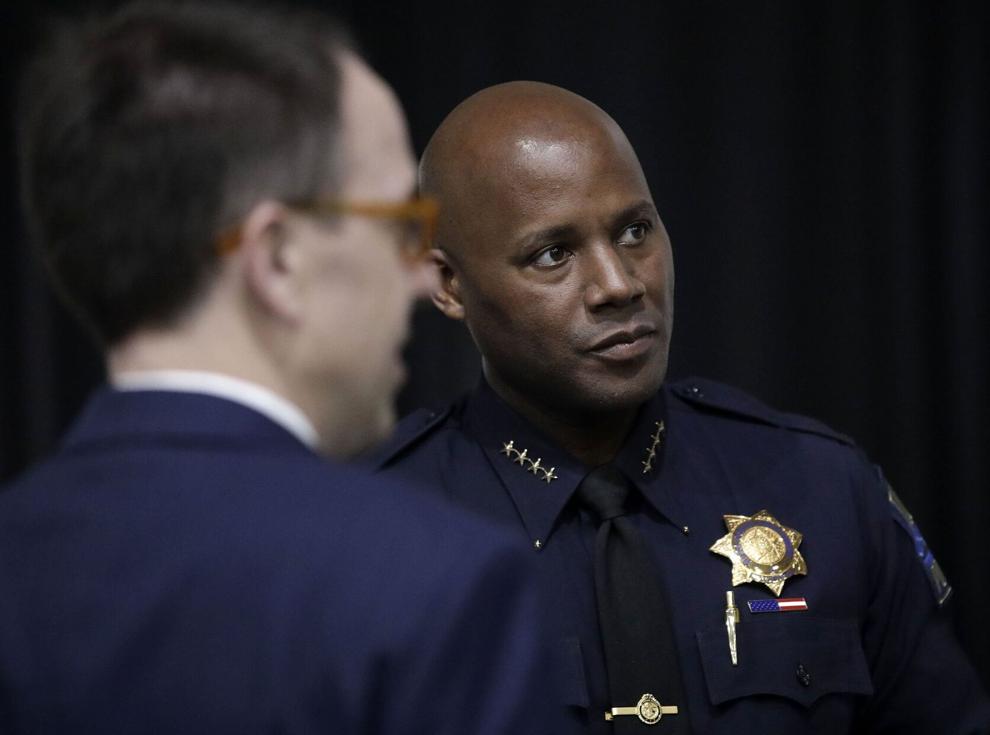 City councilors are generally supportive of two new Police Department oversight initiatives while acknowledging that they don't necessarily know much about either one of them.
The Tulsa World earlier this month reported that Chief Wendell Franklin had established a revamped version of the Police Department's Community Advisory Boards and created a new internal Use-of-Force Review Board.
Several city councilors said last week that they didn't realize that Franklin's Community Advisory Boards — or CABs — were a new iteration of an old community advisory program. When questioned about whether they had been asked to submit recommendations for the new CABs, most councilors said they had not, or if they had, that they did so thinking it was for the old version of the program.
Last chance offer: $1 for six months
"I was not (asked)," said Councilor Jayme Fowler. "But I did have someone on that advisory board. They asked to use my name as a reference."
Councilor Phil Lakin said he thought the Community Advisory Boards recommendation he was asked to provide was for the old program but noted that councilors were made aware of the new CABs initiative in an April email from the City Council administrator.
Adding to the confusion is the fact that the Police Department says the CABs members were selected in coordination with the Crime Prevention Network and approved by the police chief without City Council involvement.
The three boards, one for each patrol division, serve multiple roles, including reviewing and providing feedback on new and updated policies and advising on best practices for crime reduction and trust-building. They also are given access to crime trends and crime-reduction efforts and on at least one occasion have been asked to review police bodycam footage.
Franklin said Tuesday that relaunching the Community Advisory Boards was part of the strategic plan he presented to Mayor G.T. Bynum when he was applying to become police chief.
According to Franklin, city councilors have not been asked to provide recommendations for either iteration of the CABs.
"It is designed for the benefit of the Tulsa Police Department, providing feedback and advice directly to the command staff of the Police Department," Franklin said.
He added that city councilors have a direct line of communication to the department, including to himself.
"This means that they do not need an intermediary to speak to the chief, and they often do contact the chief directly," Franklin said.
The CABs are not designed to be a forum for members of the community to address their grievances, Franklin said.
"The avenue for such grievances is through our Internal Affairs, the Mayor's Office, the council office, or the office of the chief of police," Franklin said.
He said the Police Department officially launched the CABs program in May, with notifications sent to the media.
Karen Gilbert, executive director of the Crime Prevention Network, said the Police Department asked her organization to help find potential CABs candidates. Crime Prevention Network is a nonprofit that raises money for programs such as Alert Neighbor and Project Trust.
"I identified the majority of the individuals, and there were a few recommendations from division commanders, but most of them came from us," Gilbert said.
The applications were then reviewed by the Crime Prevention Network's Board of Directors.
"Once they were approved, they were sent to division commanders; division commanders went over them; and then from there they went on to the chief for final approval," Gilbert said.
Gilbert, a former city councilor, said she purposely avoided taking City Council districts into account when selecting applicants and instead focused on finding individuals who lived and worked in each of the city's three police patrol divisions.
"Some of them (city councilors) are upset because they didn't get to put their advocates on there," Gilbert said. "That is why we wanted to remove all politics from it. We picked basic neighborhood leaders, business owners, just common workers to see if they would be a part of it."
Councilor Lori Decter Wright was one of several councilors who said they would have liked to have had the chance to recommend a CABs member.
"I think it would always be better if there was engagement with the city councilors because we're the elected officials closest to the people, so I certainly would have had recommendations to make," Wright said. "It doesn't mean that I would have expected everyone I recommended would have been selected.
Wright said she is grateful for Franklin's efforts to modernize the Police Department and establish best practices. But she — like nearly every councilor interviewed by the Tulsa World for this story — said she did not know about TPD's new internal Use-of-Force Review Board.
"I am not 100% sure what this internal use-of-force group is," Wright said. "I don't know if it's part of what we have, the Citizen Advisory Board folks, or if it is just …. I will be curious what it looks like."
The internal Use-of-Force Review Board will examine qualifying advanced uses of force to identify successes and failures in training and inform policy. This is in addition to the Police Department's existing use-of-force review procedures.
Advanced uses of force are defined as those that have a low expectation of great bodily injury or death but some possibility of injury and could involve some pain compliance techniques — such as baton use, dog bites or pepper balls.
Bynum has previously said he has spoken with Franklin about what an independent evaluator of police practices would look like and that that is "absolutely in my mind the next step, further down the road."
The CABs currently have no role in reviewing use-of-force incidents, but that could be changing. Franklin has said previously that he hopes "to put in some of these CAB members to see and let them have insight on how we review those uses of force."
For now, the majority of the City Council's nine members are taking a wait-and-see attitude toward the internal Use-of-Force Review Board. But Council Chairwoman Vanessa Hall-Harper already has concerns.
"I think that it is basically the police hand-picking who they want serving on these committees," Hall Harper said. "And I think they are trying to do everything they can to avoid the fact and the reality that we need independent monitoring, and as long the Police Department is controlling everything as it relates to the community engagement and the community reporting that we are not going to build trust."
Councilor Connie Dodson said she was unsure of the role of the new CABs, but she's clear in her support for the current configuration of the internal Use-of-Force Review Board — even if it has no citizen involvement.
"It doesn't concern me, and the reason it doesn't is because we're moving away from cowboy police," Dodson said. "I cannot count the officers I've talked to. They don't like those who behave badly, either, because it gives the entire force a bad look.
"They don't like it; they don't like the ones that behave badly and in my opinion have wished that there were easier ways to take care of the ones and weed out the ones who are potential bad actors."
Kelsy Schlotthauer contributed to this story.
---
Featured video: Wendell Franklin talks about taking over as police chief during a pandemic