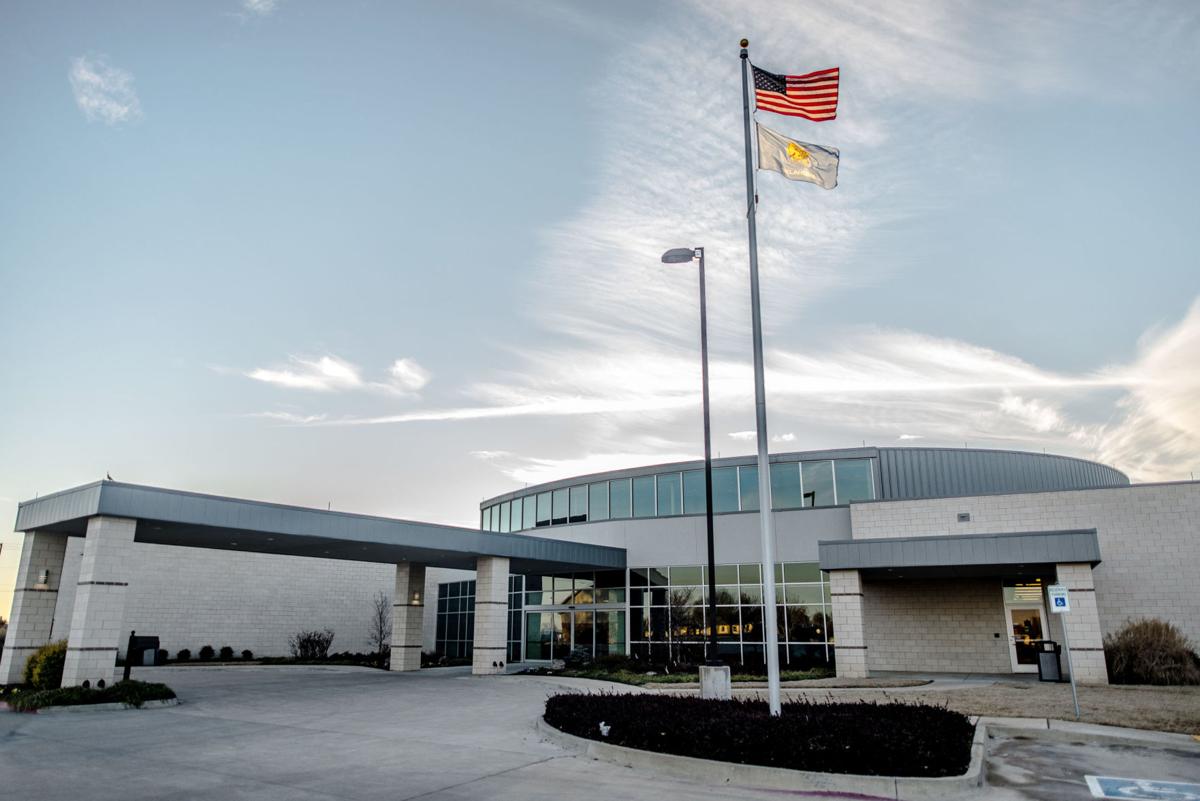 If you need a hip or knee replacement, the Center for Orthopaedic Reconstruction and Excellence is one of the best places in the state to get one.
Yet that is not even close to the only health-care service the hospital offers.
"We are a single-story facility focused primarily on surgical patients, but we are also a full-service hospital with a full-service emergency room," said Jan Clark, chief executive officer and co-owner of CORE. "Orthopaedics is the majority of our patient base, but we also do general surgeries."
The hospital also has a radiology department and six state-of-the-art operating rooms. It is in the process of adding a magnetic resonance imaging (MRI) suite, as well.
Without CORE, Jenks residents would not have access to the life-saving emergency room care within the community.
"As recently as last week, we had a patient walk in our ER doors with an acute heart attack," Clark said. "We stabilized him and had him transferred out to a catheter lab at a facility with a higher level of care within 20 minutes."
Because so many people are unaware that CORE has a 24/7 emergency room, it is underutilized. The wait time is basically nonexistent.
"I think the overall benefit is we've opened up access to health care in the Jenks community. When we came in, there weren't really a lot of health-care options," Clark said. "Since then, there have been a couple of services open up. But there still isn't another ER."
Another plus for CORE patients is the administration's relationship with physicians. Most of the administration has a clinical background so they understand physician concerns as well as those of patients and staff.
"I am an owner and a CEO, but I am also a nurse," Clark said. "So, I and others in the administration can make decisions that aren't just financially based but clinically based."
The hospital's physicians have a voice in every decision the hospital makes. And they don't have to deal with the usual bureaucracy found in most large hospitals. If there is a problem that needs to be fixed, the hospital can make changes very quickly.
This model attracts exceptional physicians, surgeons, nurses and other staff. Employee retention is high.
CORE was the brainchild of a group of surgeons who decided to build a state-of-the-art facility that had easy access to every part of the building, unlike large hospitals with their byzantine labyrinth of corridors and hallways.
"Patients can easily walk in the front doors and navigate to anywhere in the building within minutes," she said.
While traditional "big-box" hospitals invite large consulting firms to come in and help plan and build their facilities, Clark said she and a few others from Bristow Medical Center, CORE's sister hospital, performed that work themselves.
"We're reducing costs by keeping our model very lean and focusing on more efficient ways of providing care versus traditional hospital methods," Clark said.
CORE's focus is on treatment and procedures they do particularly well.
"We're not really a jack of all trades. We don't do everything for all people," Clark said. "That helps us be lean and efficient and provide better outcomes."
Because of the facility's high-quality outcomes in numerous categories, insurance companies are willing to partner with CORE to reduce health-care costs to patients.
According to Medicare, CORE ranks far above state and national averages in patients who reported that:
• Nurses always communicate well;
• The rooms and bathrooms are always clean;
• The areas around the patient's room are always quiet at night;
• They were given all the information needed for a successful recovery at home, and;
• They would strongly recommend the hospital to others.
The hospital's outcome rankings are impressive.
CORE is ranked second in the state for hip and knee replacement outcomes and is among the top echelon of all hospitals in the country for those successful outcomes.
It is one of the best facilities in the nation for dealing with knee complications and has the second-lowest complication rate in the state, ranking 151st in the nation.
The hospital also has the lowest overall complication rate for any hospital in the state, ranking 180th in the nation.
In addition, patients consistently give the hospital a 9 or 10 ranking on a 0-10 scale, which is also above the state and national averages for all hospitals.
"CORE has been a blessing for the Jenks community, but it has really done wonders for rural health care as well," Clark said.
As part of Bristow Medical Center, CORE's success has kept the Bristow facility afloat for the past five years while other rural hospitals in the state are closing due to rising health-care costs.
"BMC has operated in the red. But if it hadn't been for CORE, those doors would have closed and that community would not have health care," she said.
The bottom line at CORE is the patient's health, not financial benefit.
"My philosophy is if you do the right thing for the patient then everything else falls into place," Clark said. "Treat the patient first and foremost. Make that your priority. Then the financial situation and health outcomes will fall in place and meet your goals."
CORE: Center for Orthopaedic Reconstruction & Excellence
3029 W. Main St., Jenks, OK 74037