Oklahoma quarterback Spencer Rattler took a lot of heat for several weeks, as blame for the Sooners' offensive struggles was piled on his shoulders by people outside the program.
It seemed like Rattler was being held responsible for any and all mistakes from the team's stuttering start (a reminder, the Sooners remain undefeated and No. 6 in the country). I half-expected someone to call a radio show and pin the blame for an over-salted box of popcorn on the QB. It certainly felt different from the public criticism players faced in seasons past.
My view: Welcome to life in the name-image-likeness world. Before NIL, players received credit for the fact they weren't being paid for their efforts. They were seen as putting themselves on the line for love of school and team. Now, they are legally receiving money for playing, and some players — like Rattler — are pulling in millions of dollars.
I think this makes it easier for fans to get personal in their public criticism. It sounds much more like the way people talk about NFL players, because fans now put them all in the same pot of paid gunslingers.
I think the impact of NIL on players will continue, as the kickback for piling more on the players will fade quickly. Longer season? Sure. More playoff games? Why not? The lie of the "scholar-athlete" is gone. Let's hope these 18- and 19-year-old young men are being prepared for it.
OU vs. Texas: These teams have flaws, but the Sooners have done a better job of keeping theirs from knocking them off track. Longhorns junior QB Casey Thompson has played well at times, and Texas' running game gives it a chance to control the pace, so the Sooners' passing game will have to continue the progress it showed last week. This series rarely follows the script, but this game will be the exception; since 2000 when both teams are ranked, the Sooners are 11-4. A late Longhorn turnover hands The Golden Hat to the Sooners, 34-30.
Memphis at TU: I don't know what to expect from TU. The Hurricane zigs and zags all over the place, and it went off the map last week in the loss to Houston. Memphis got off to a 3-0 start, but losses to UTSA and Temple the past two weeks sapped all of its momentum. The teams get a break with the late start, as the forecast calls for a high temperature in the mid-90s on Saturday. Hurricane chills out and wins, 41-38.
Arkansas at Ole Miss: These teams must reset in a hurry if they are to stay in the hunt for big rewards after the regular season. I think Arkansas gets its running game going again and finds a way to keep Ole Miss quarterback Matt Corral under wraps somewhat. Hogs win, 28-20.
Georgia vs. Auburn: The Bulldogs crushed Arkansas last week, while the Tigers returned some of the luster to their season with a win at LSU. Auburn's problem here is Georgia's front seven: The unit has whipped everything in its path. The Tigers' attack is based on quarterback Bo Nix's scrambling ability and cashing in on big plays. Georgia wins when those two things clash. Bulldogs roll here, 28-10.
Alabama-Texas A&M: Maybe Aggies can sneak up on Crimson Tide like Elmer Fudd hunting Bugs Bunny. "Shhh, be vewy, vewy quiet. We're hunting for our pwide, huh-uh-uh-uh-uh-uh-uh-uh." A&M dropped two conference games in a row, which has taken much of the excitement from this contest. A crazy atmosphere at Kyle Field for this prime-time matchup should give the Aggies an early boost. But then Bama flexes its muscle, and Reveille is left to howl in sadness. Tide wins, 35-20.
Boise State at BYU: Future Big 12 brother BYU is unbeaten, has defeated three Pac-12 foes and is No. 10 in the AP poll. Good thing for the rest of the league the Cougars aren't members yet. Meanwhile, the Broncos won't have their blue turf to count on this week. BYU keeps driving ahead, 32-24.
Maryland vs. Ohio State: Buckeyes keep sneaking up the polls, waiting for one of the undefeated teams ahead of them to lose and hoping their home loss to Oregon fades as the season continues. Meanwhile, the Terps are still whirling on the roadway after that Iowa truck blew past them last week. The world keeps spinning for Maryland this week. Ohio State rolls, 45-21.
Wake Forest at Syracuse: Plenty of basketball jokes here, but the Demon Deacons are undefeated, 3-0 in the ACC and ranked No. 19 in the AP poll. It's better than looking ahead to another bad hoops season. Wake keeps gridiron dreams alive for another week, 34-27.
Cleveland at LA Chargers: What home field advantage? Chargers have not yet captured the hearts of many LA residents. The question becomes: Does the Dawg Pound travel west? The Browns' running game should make the difference, as the score may not get as wild as you might think, considering the offensive talent on hand. Cleveland rocks, 24-20.
NY Giants at Dallas: The Giants' Daniel Jones has passed for more yards than Dallas' Dak Prescott. The rest of the comparison does not go as well for the New York QB, although he did manage to lead the Giants to a win over the Saints, who apparently only play hard on odd weeks. Dallas seems to be gaining confidence each week as it recovers from last year's debacle. Cowboys cruise, 34-16.
Buffalo at Kansas City: A rematch of the 2020 AFC championship game. Bills look much-improved since their season-opening loss to Steelers; the defense has a pair of shutouts and Josh Allen has been good, if a step below last year's MVP-like level. The Chiefs find themselves in last place in the AFC West, and while it's only week 5, three early losses to other playoff contenders could make things difficult. Chiefs earn big win, 31-28.
Penn State at Iowa: Iowa's best weapon has been an opportunistic defense that creates turnovers — seven total in last week's blowout of Maryland. Penn State is among the nation's best in keeping opponents out of the end zone, giving up just six TDs in five games. A win would be huge for the Hawkeyes; the rest of their schedule looks pretty clear until the Big Ten title game. I think a late turnover sinks Nittany Lions in a classic Big Ten slobberknocker. Iowa wins, 19-16.
Photos: NFL locals in Week 4 games
Jaguars Bengals Football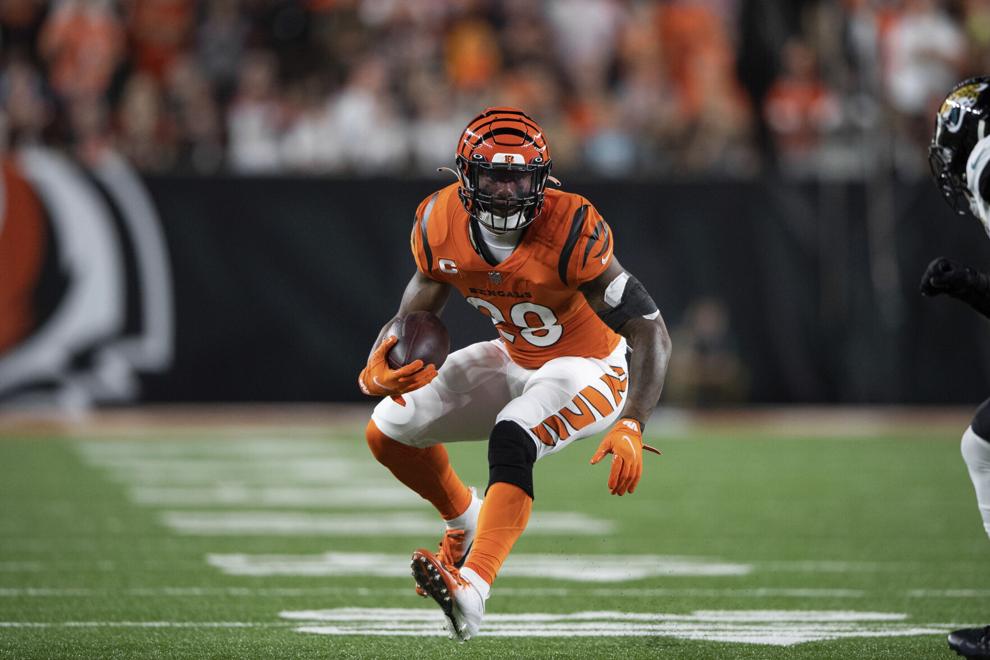 Jaguars Bengals Football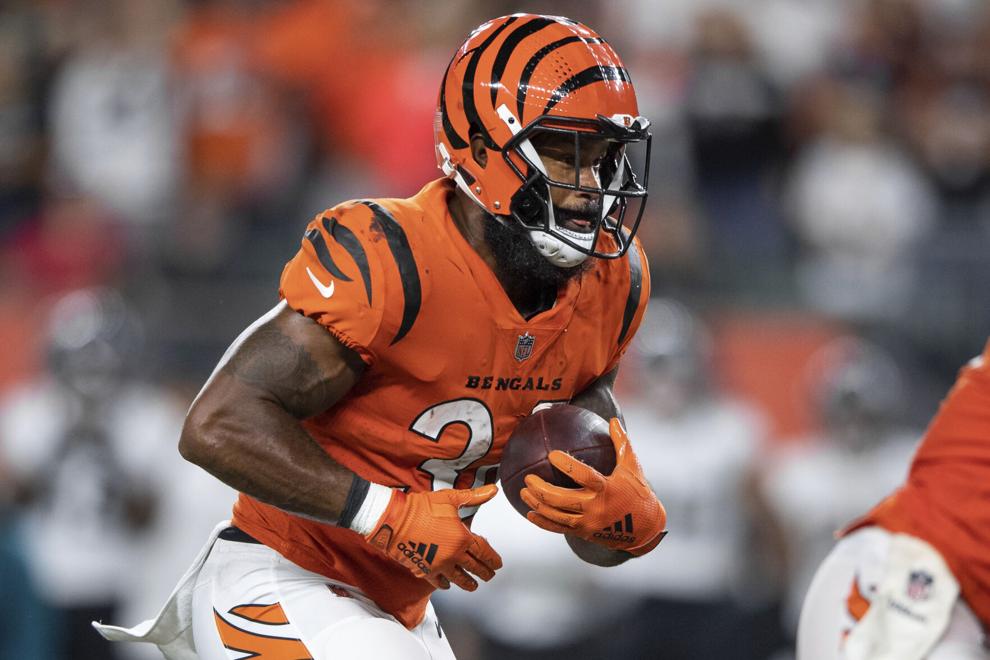 Jaguars Bengals Football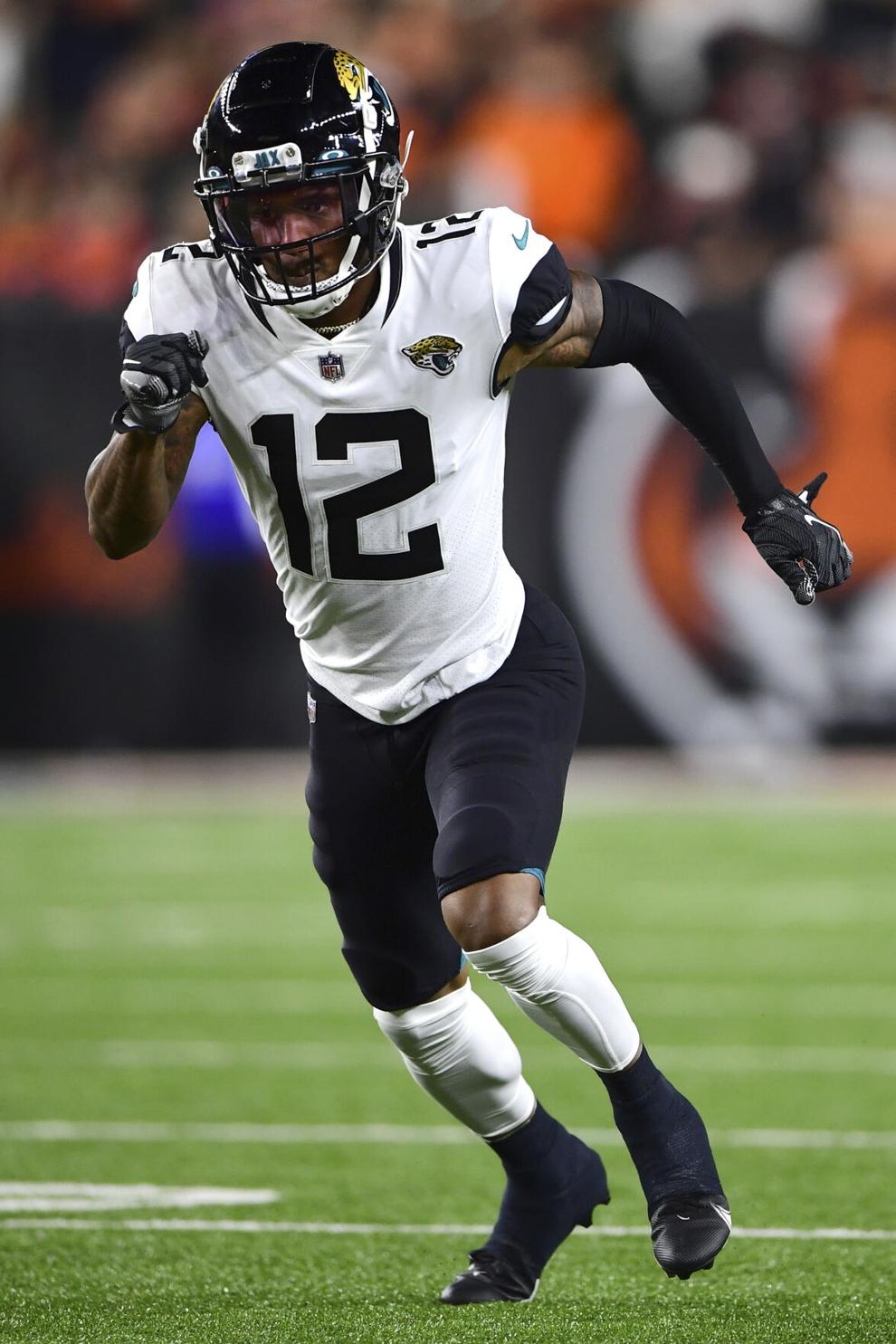 Jaguars Bengals Football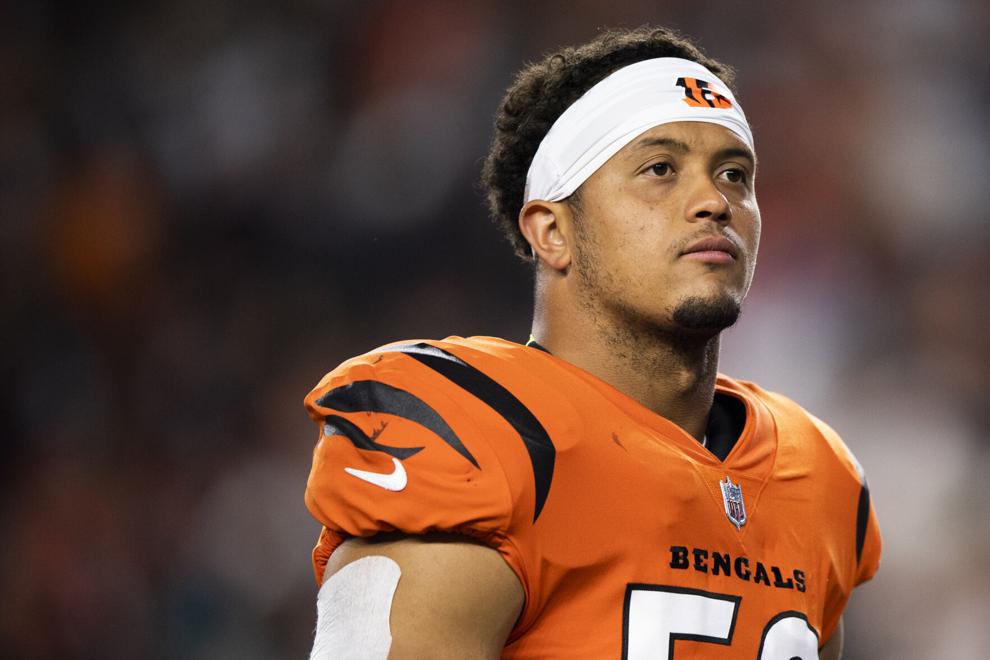 Colts Dolphins Football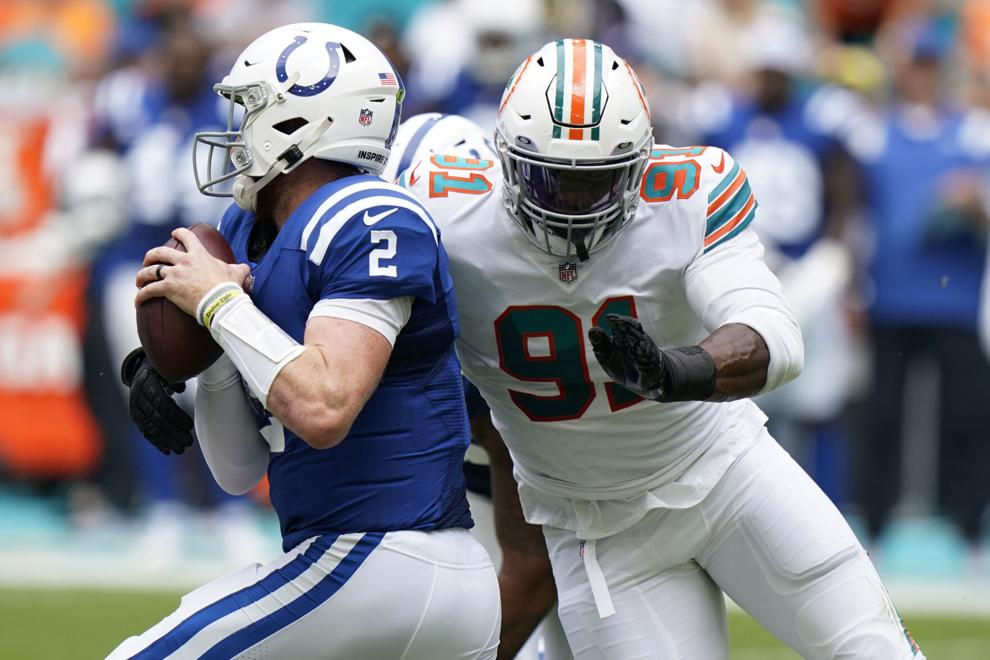 Browns Vikings Football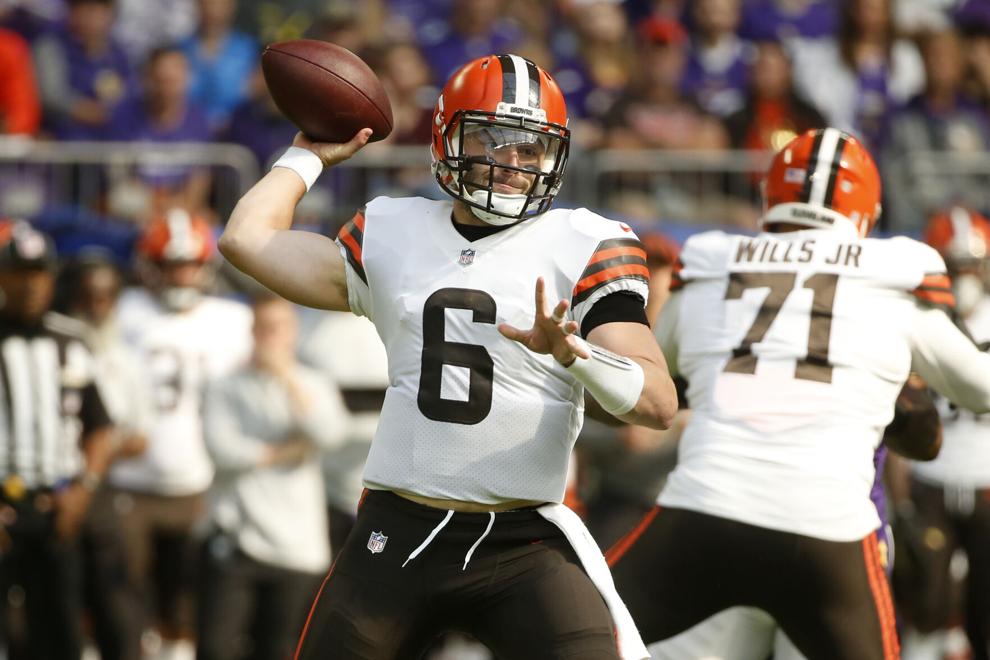 Steelers Packers Football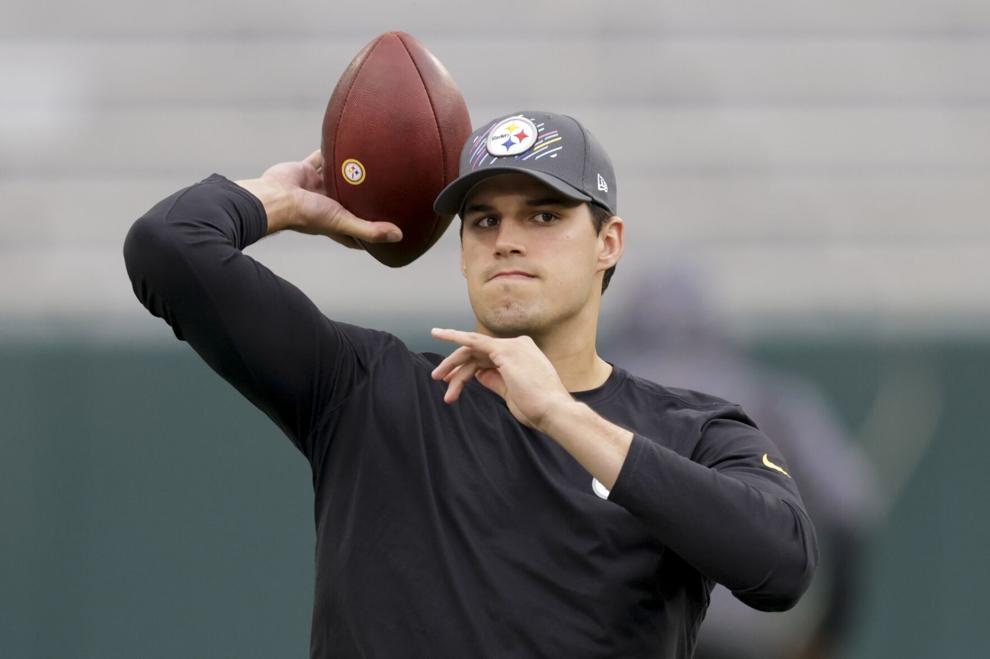 Lions Bears Football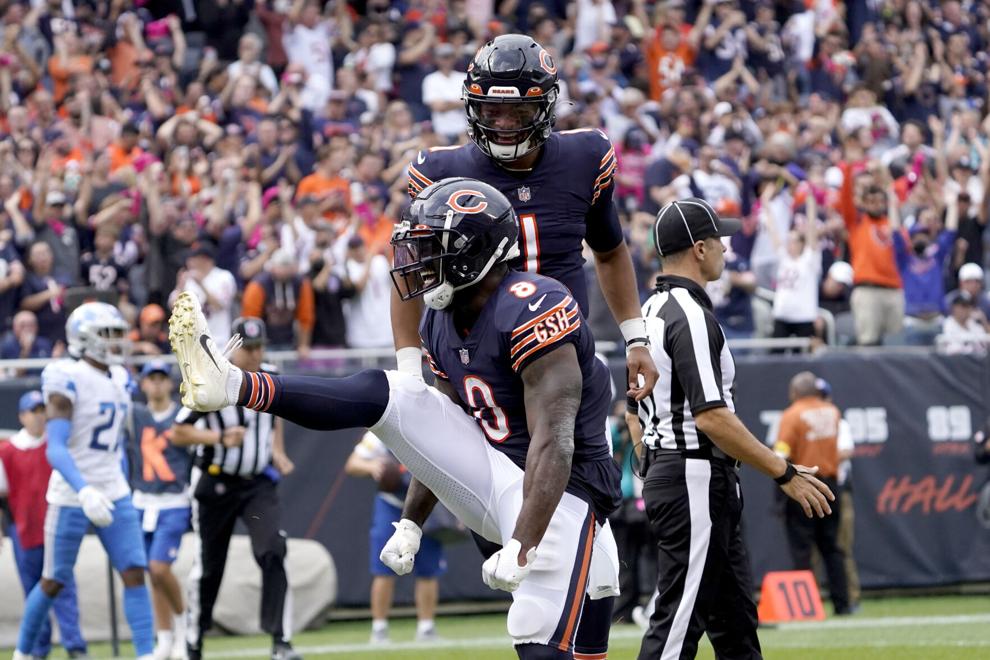 Titans Jets Football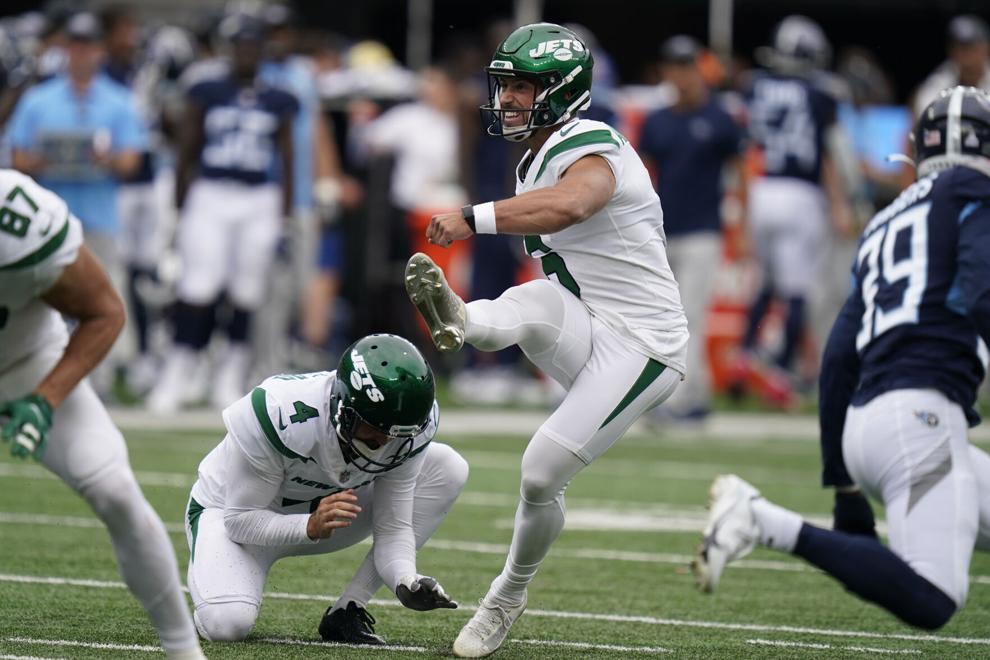 Seahawks 49ers Football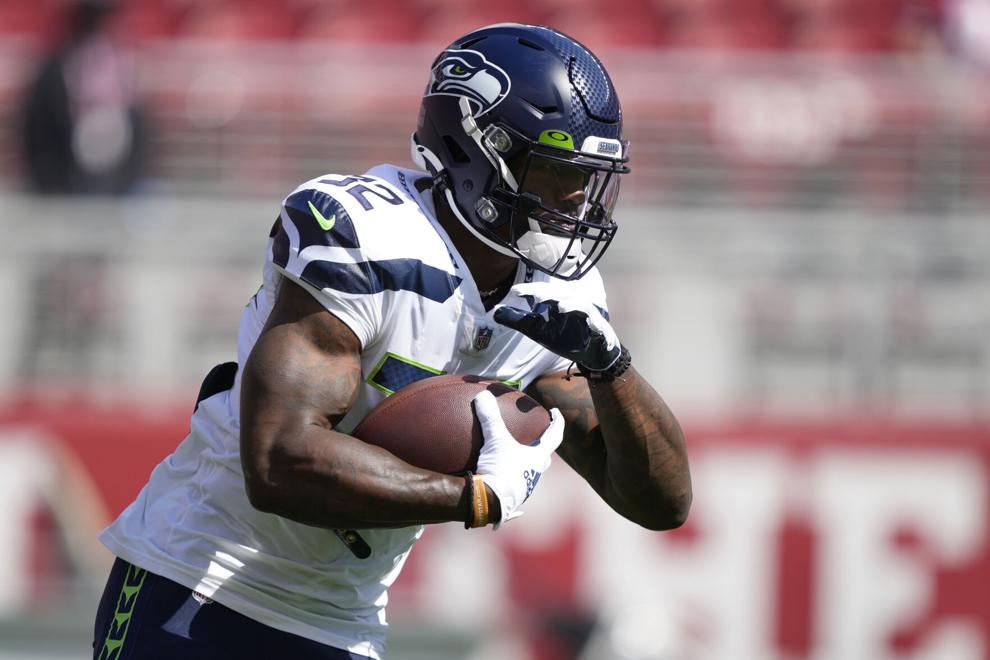 Steelers Packers Football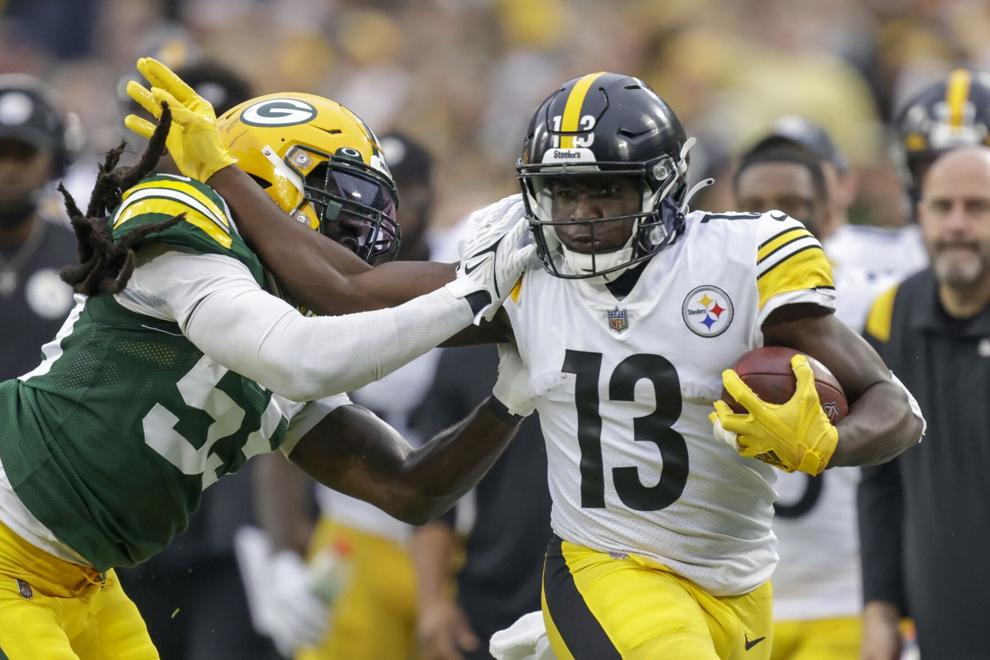 Cardinals Rams Football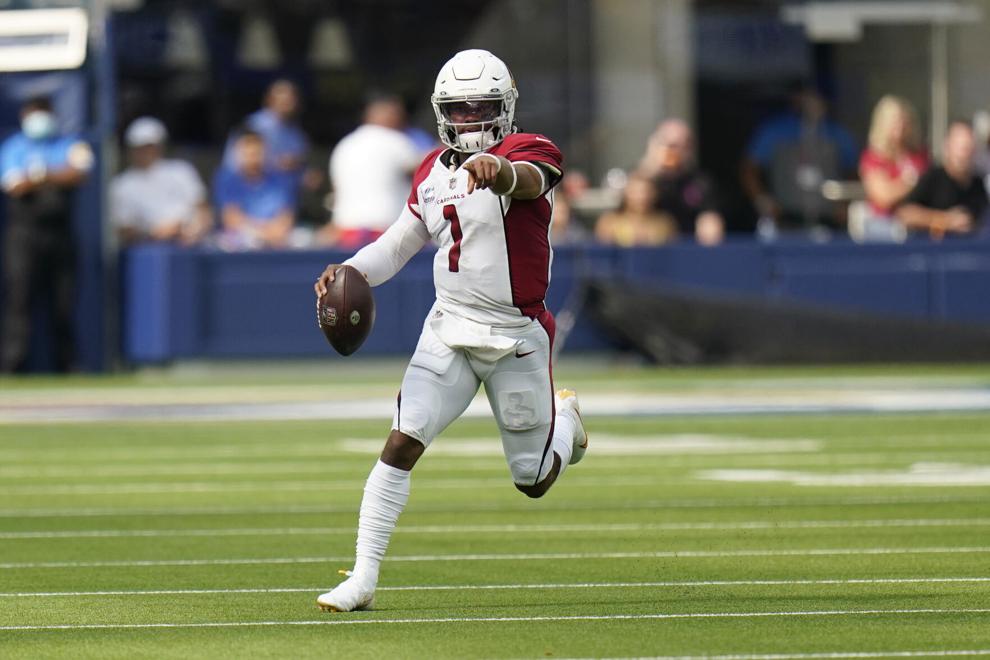 Ravens Broncos Football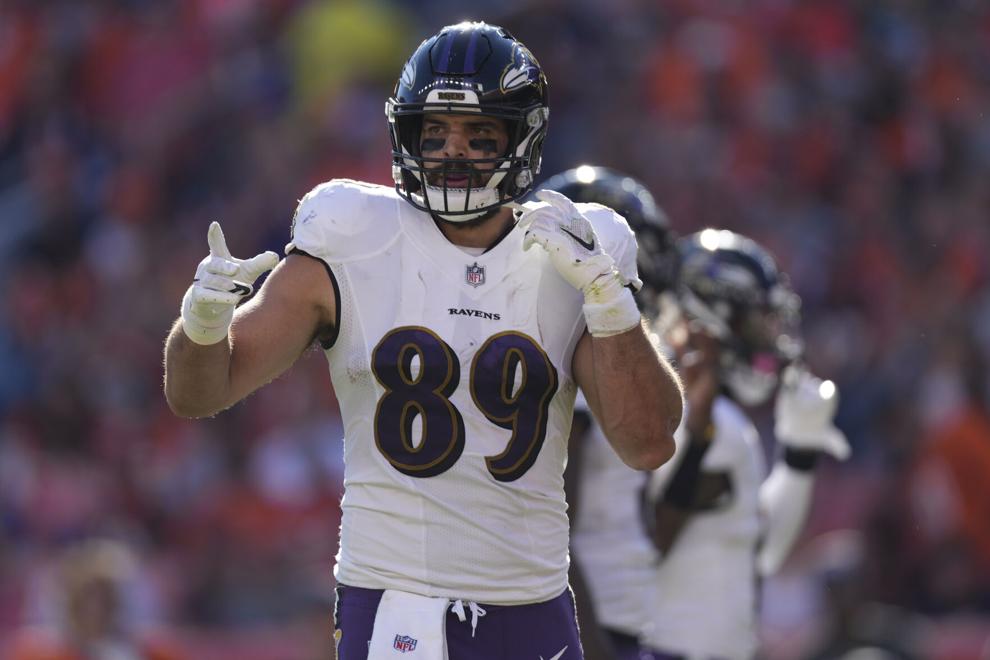 Cardinals Rams Football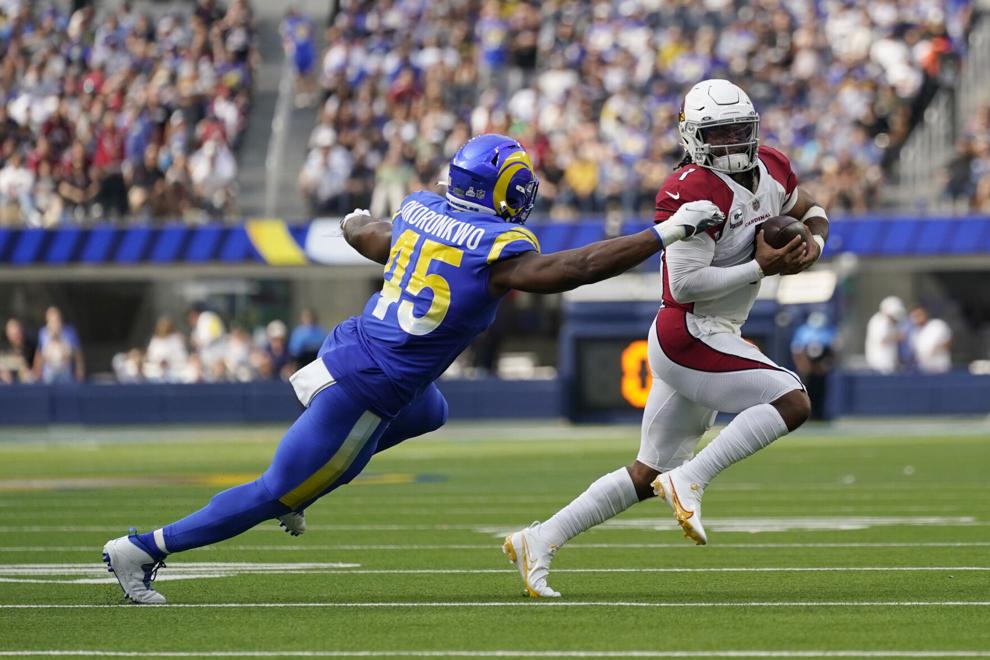 Giants Saints Football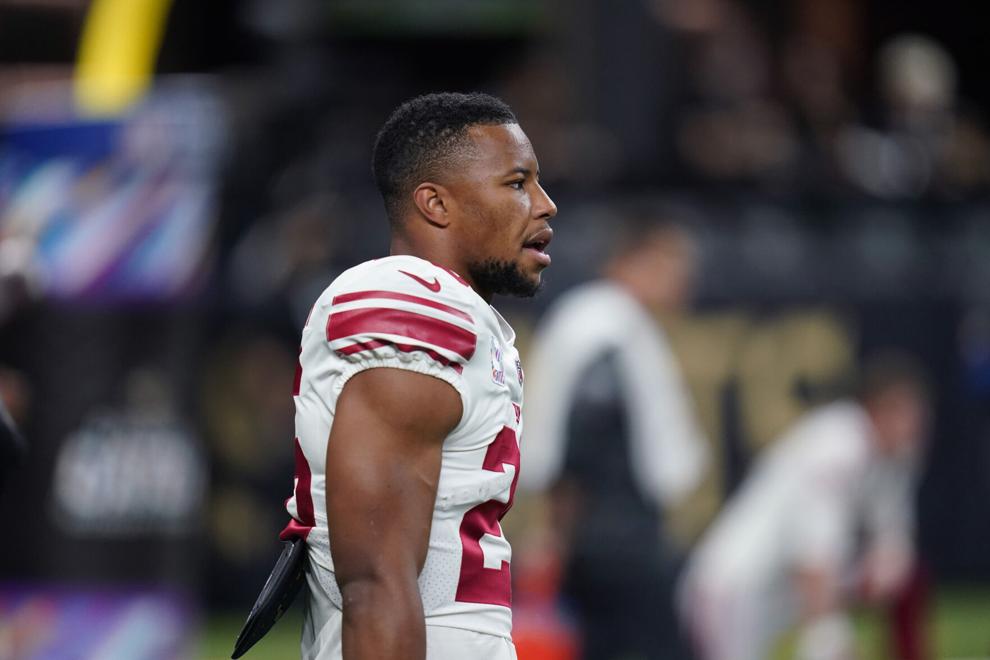 Panthers Cowboys Football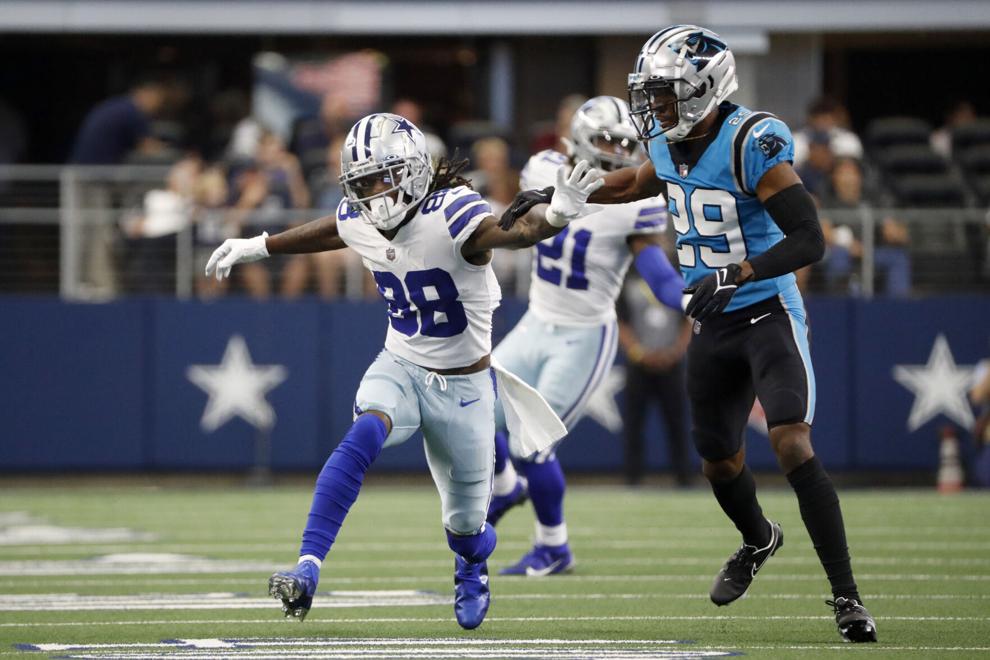 Lions Bears Football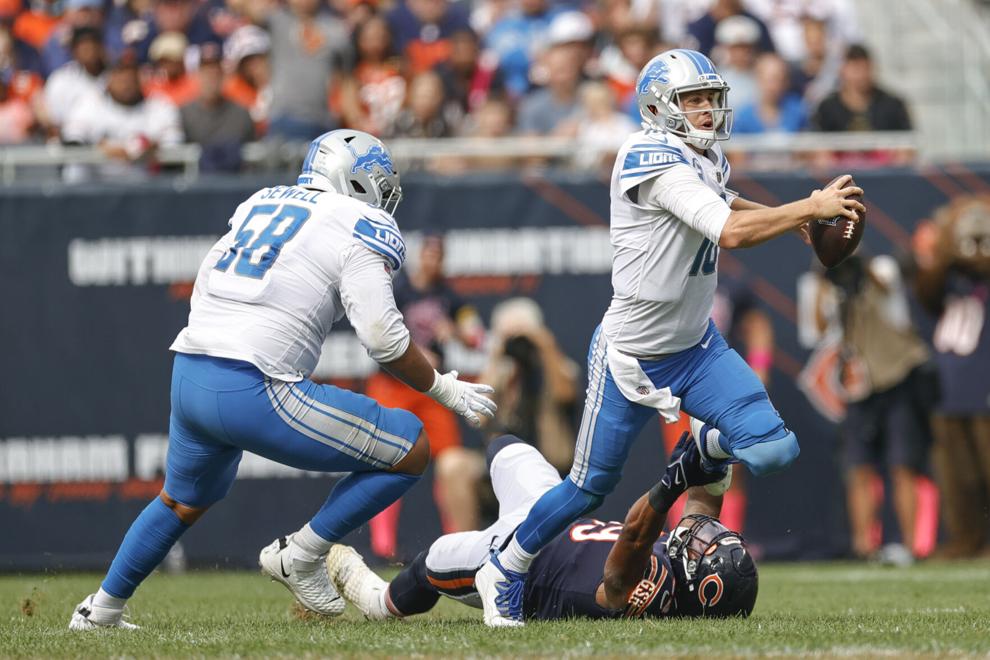 Chiefs Eagles Football
Chiefs Eagles Football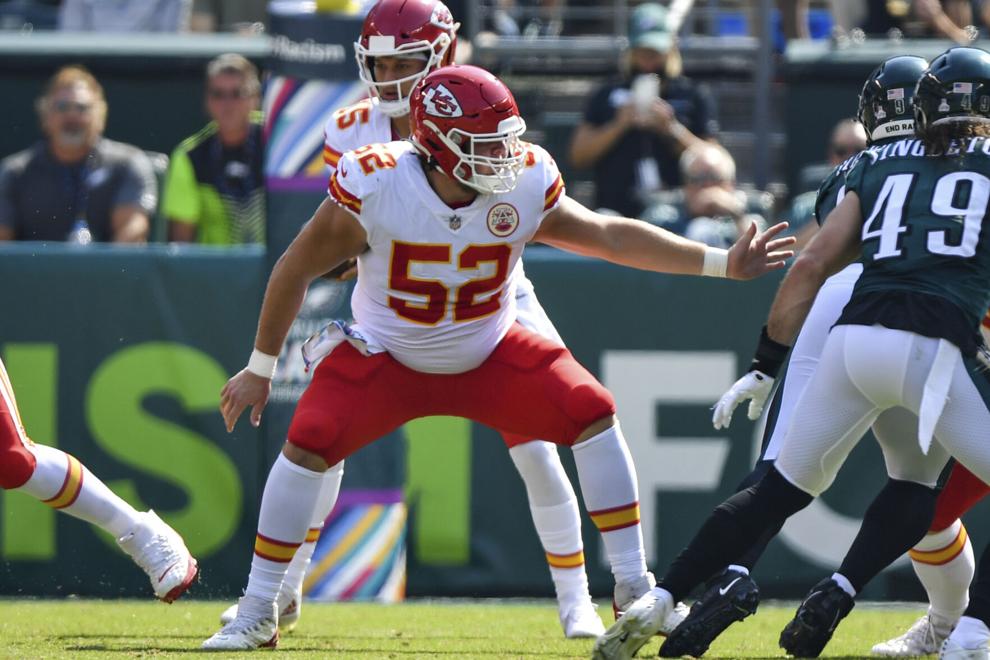 Chiefs Eagles Football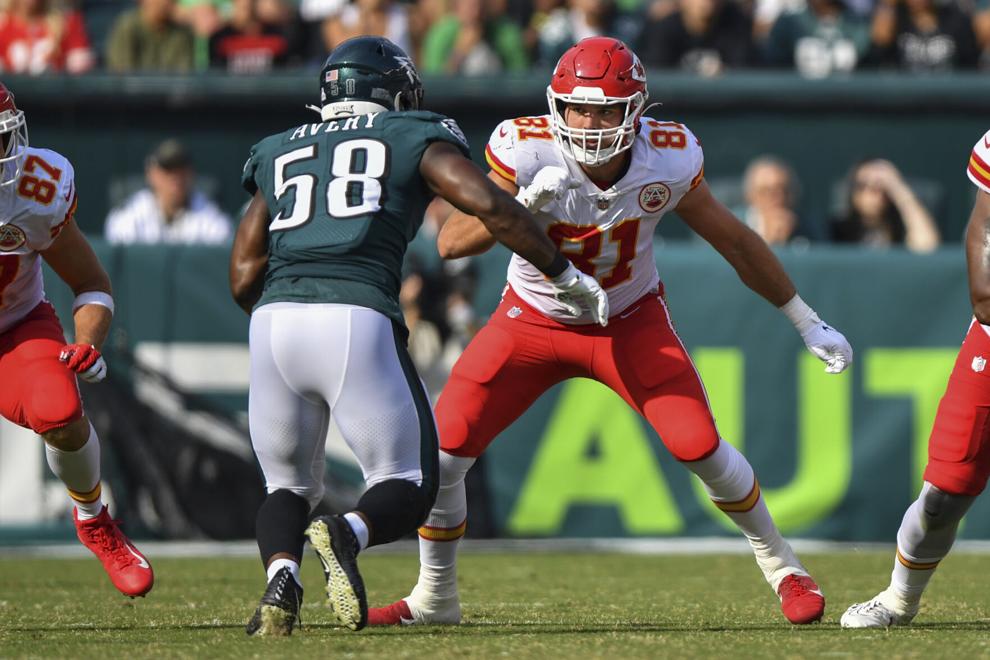 Panthers Cowboys Football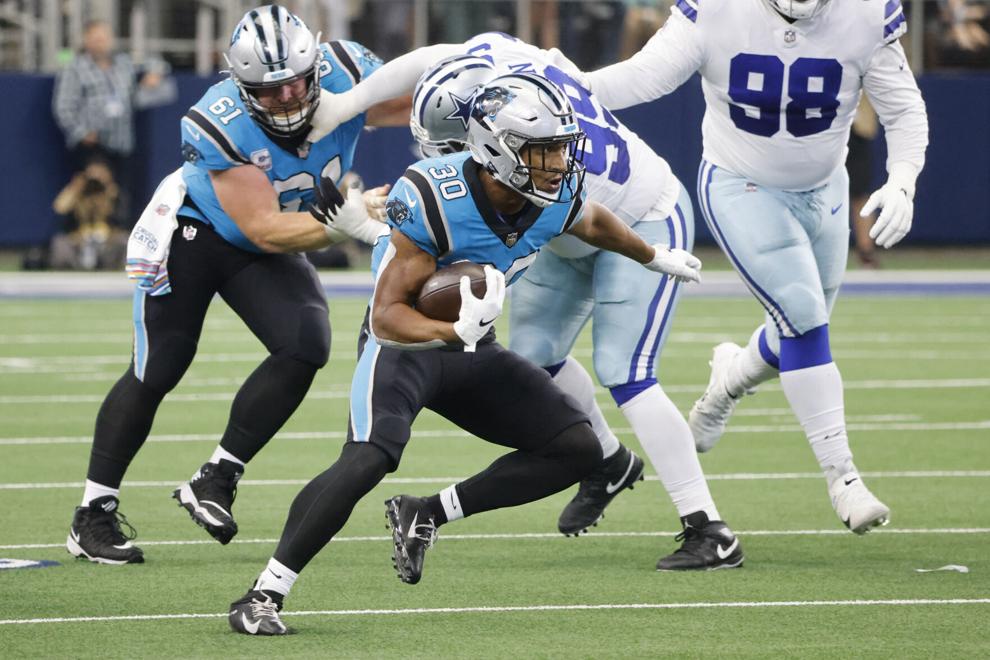 Ravens Broncos Football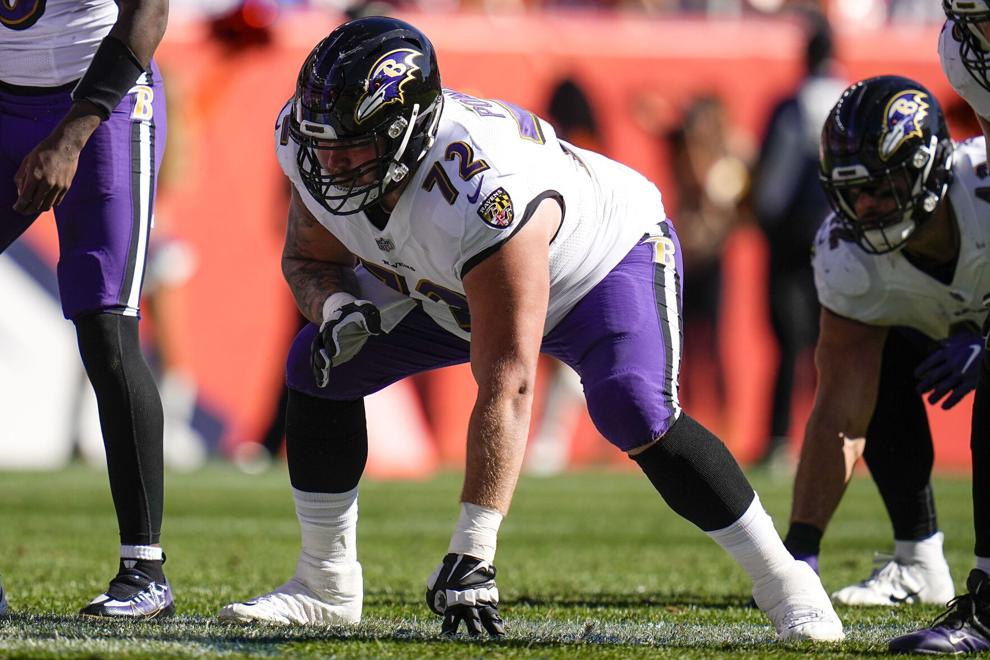 Texans Bills Football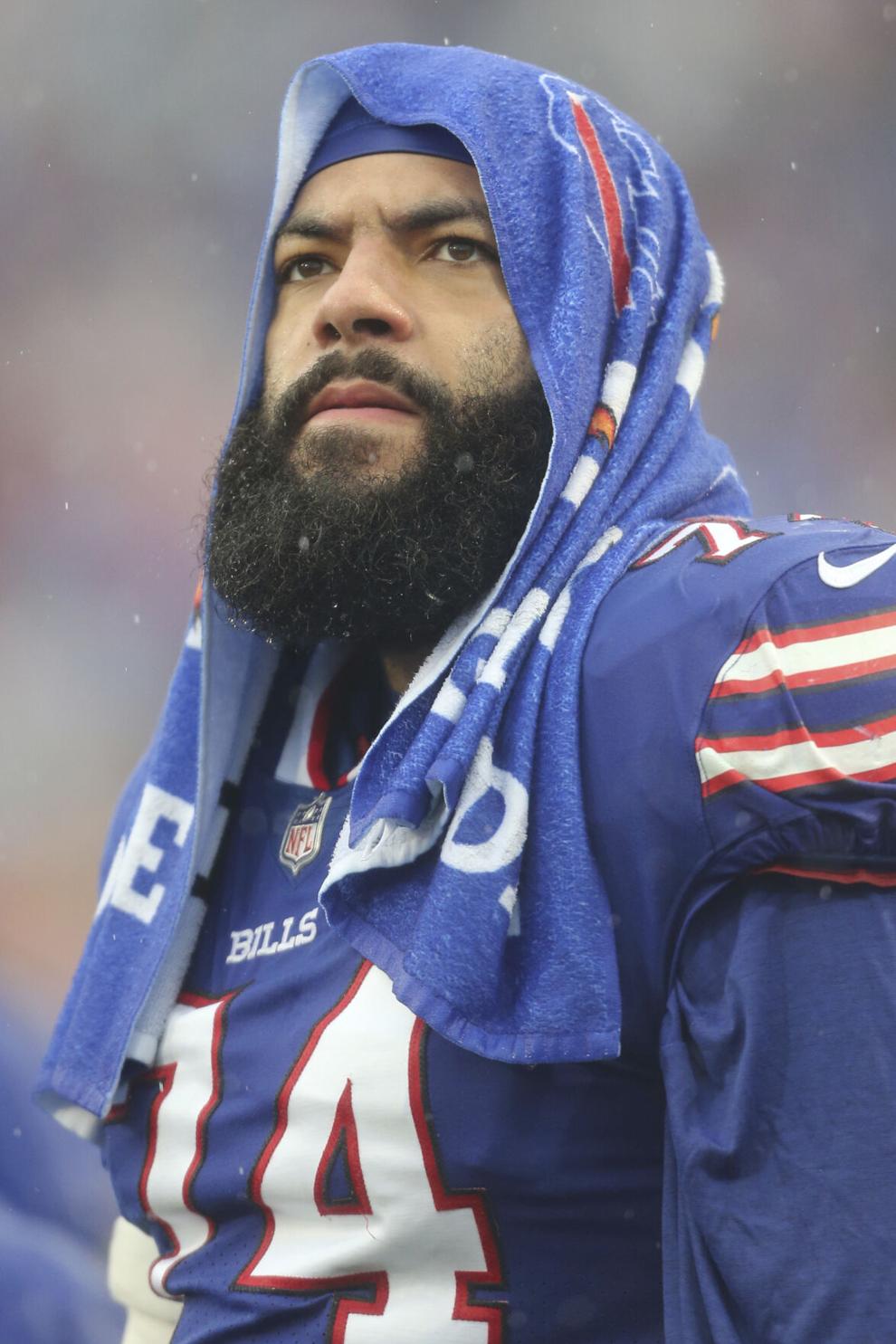 Chiefs Eagles Football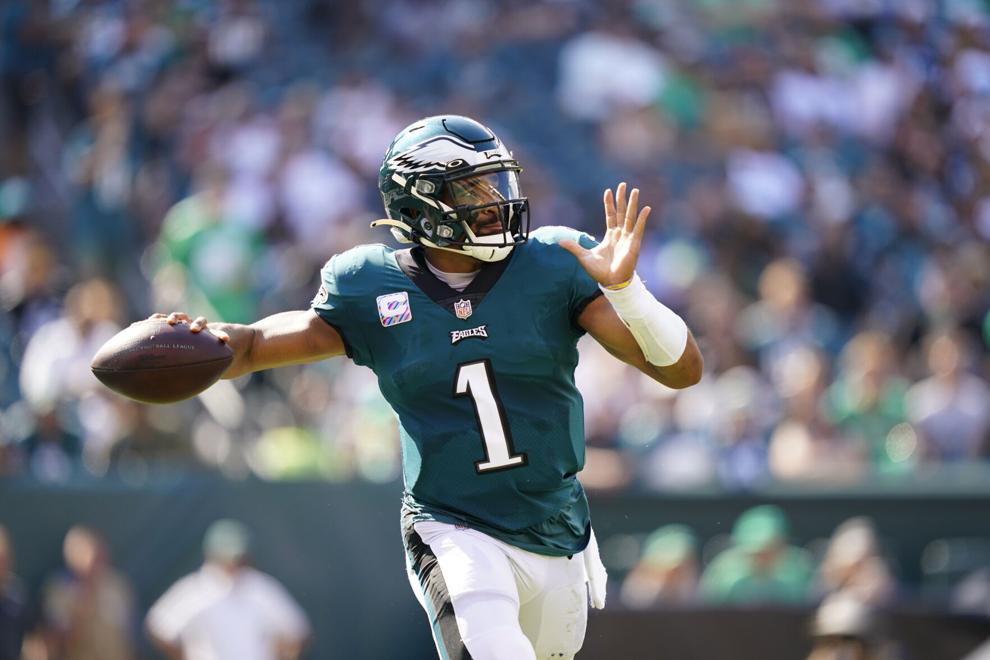 Seahawks 49ers Football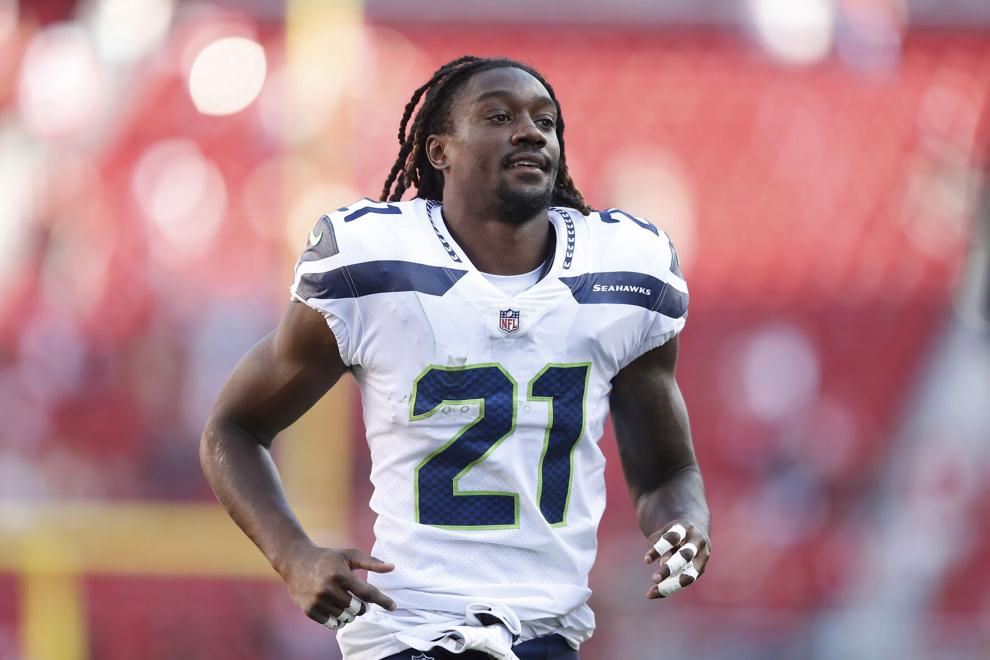 Raiders Chargers Football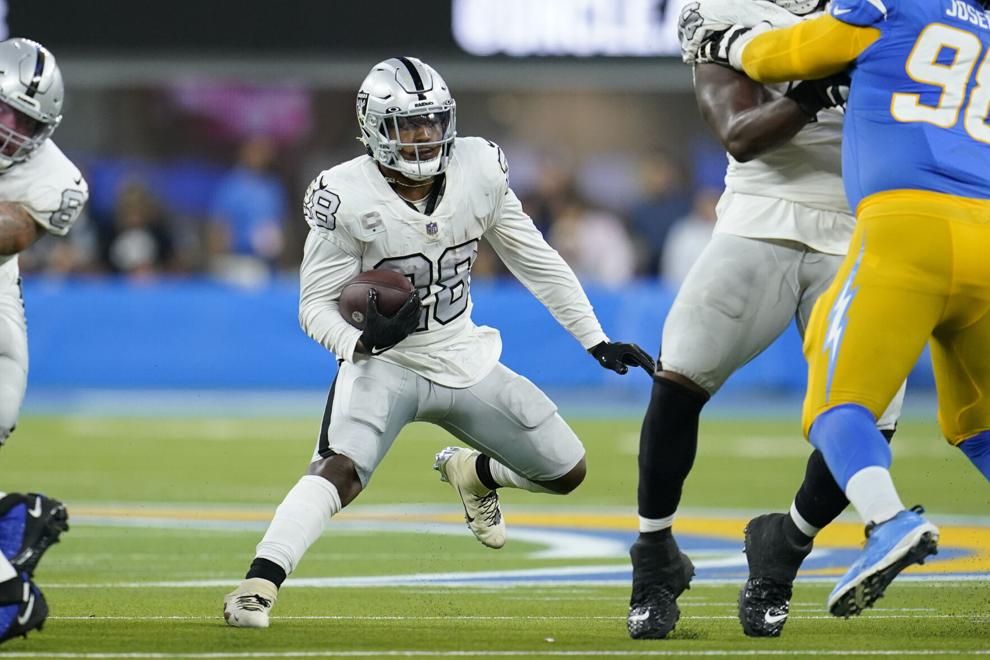 Seahawks 49ers Football
Seahawks 49ers Football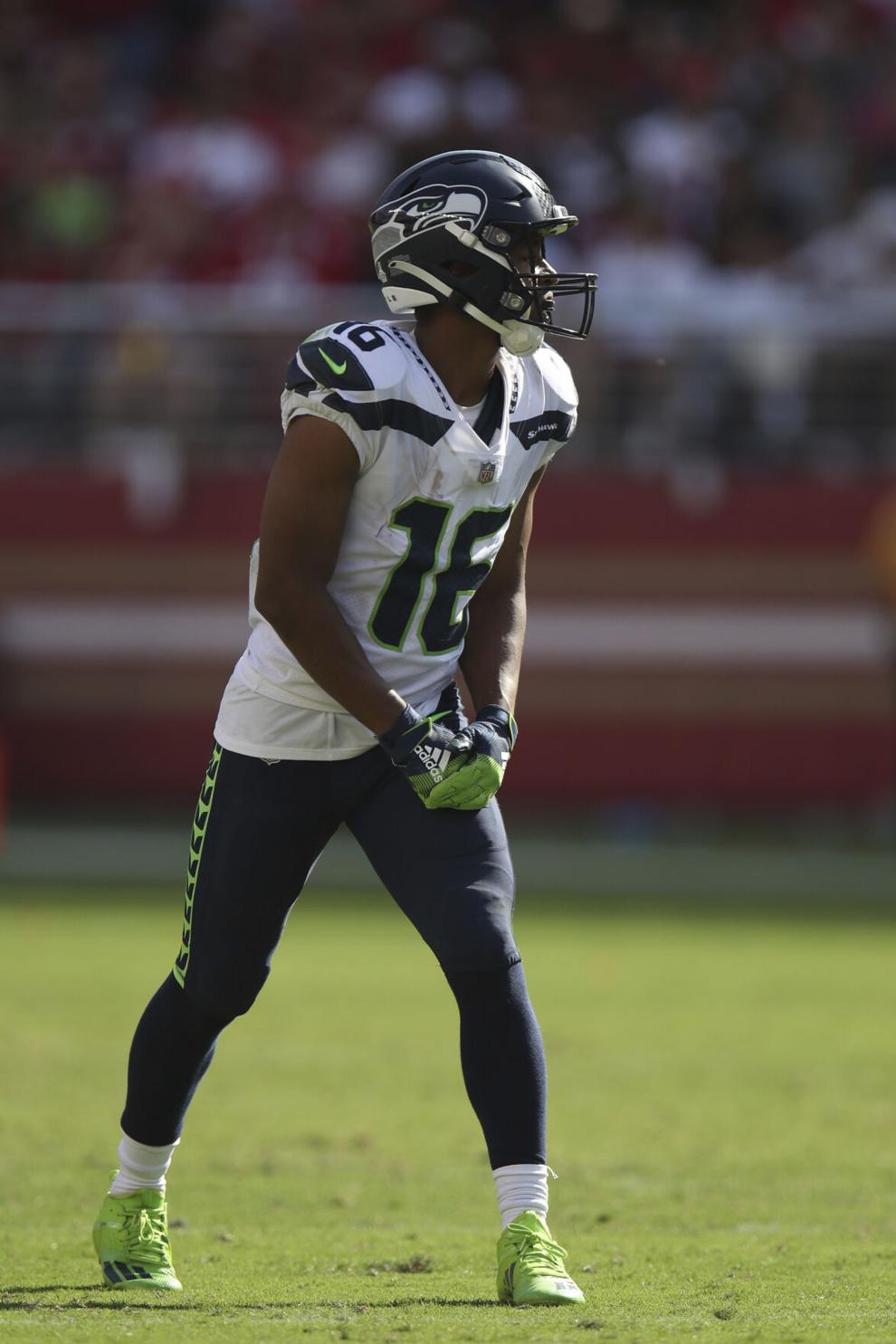 Cardinals Rams Football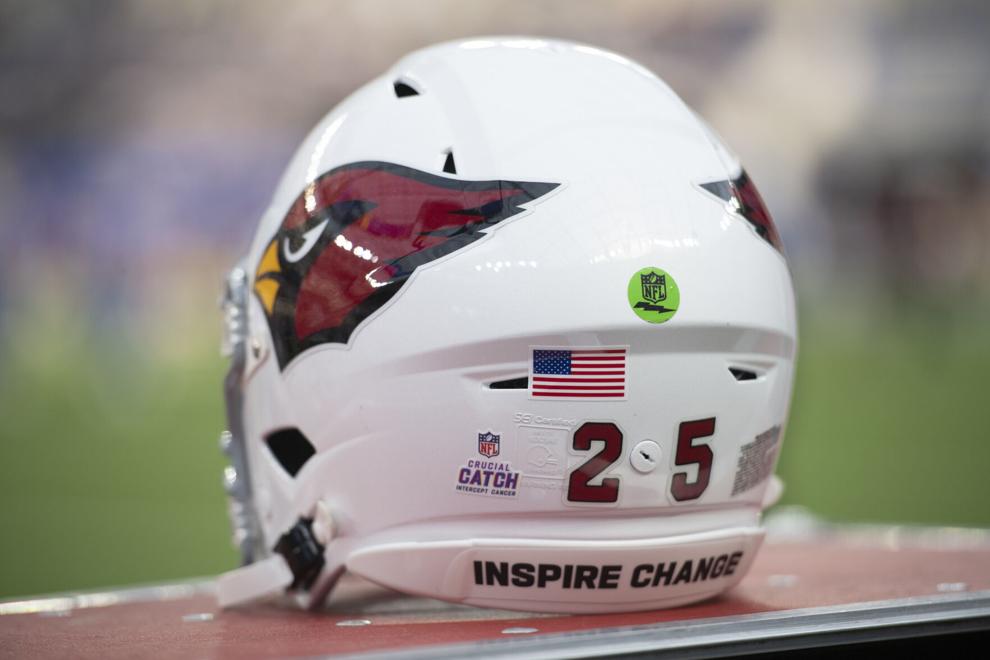 Browns Vikings Football
Ravens Broncos Football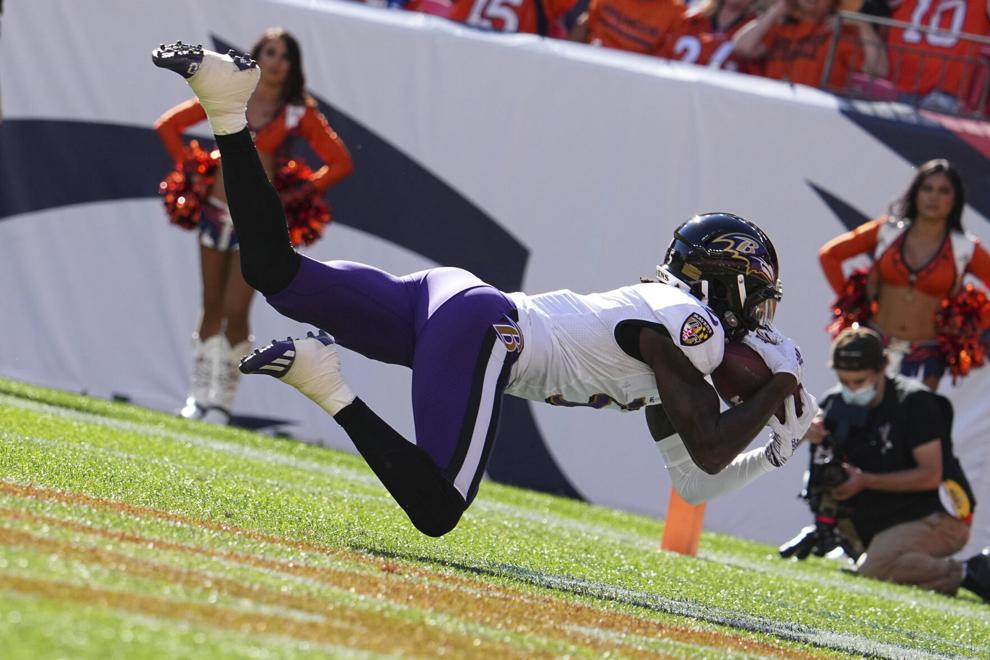 Seahawks 49ers Football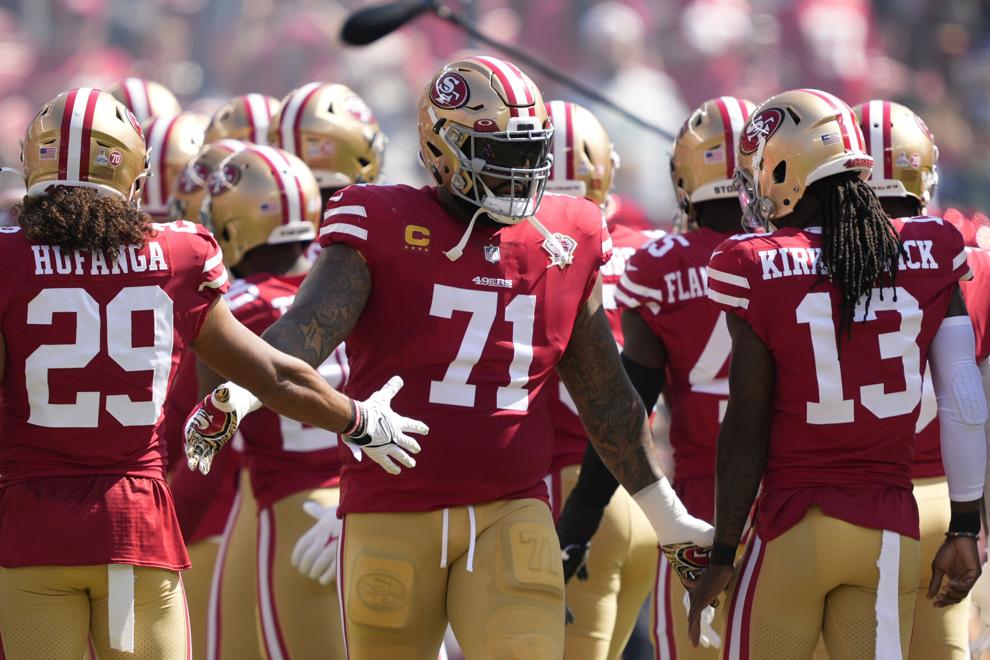 Ravens Broncos Football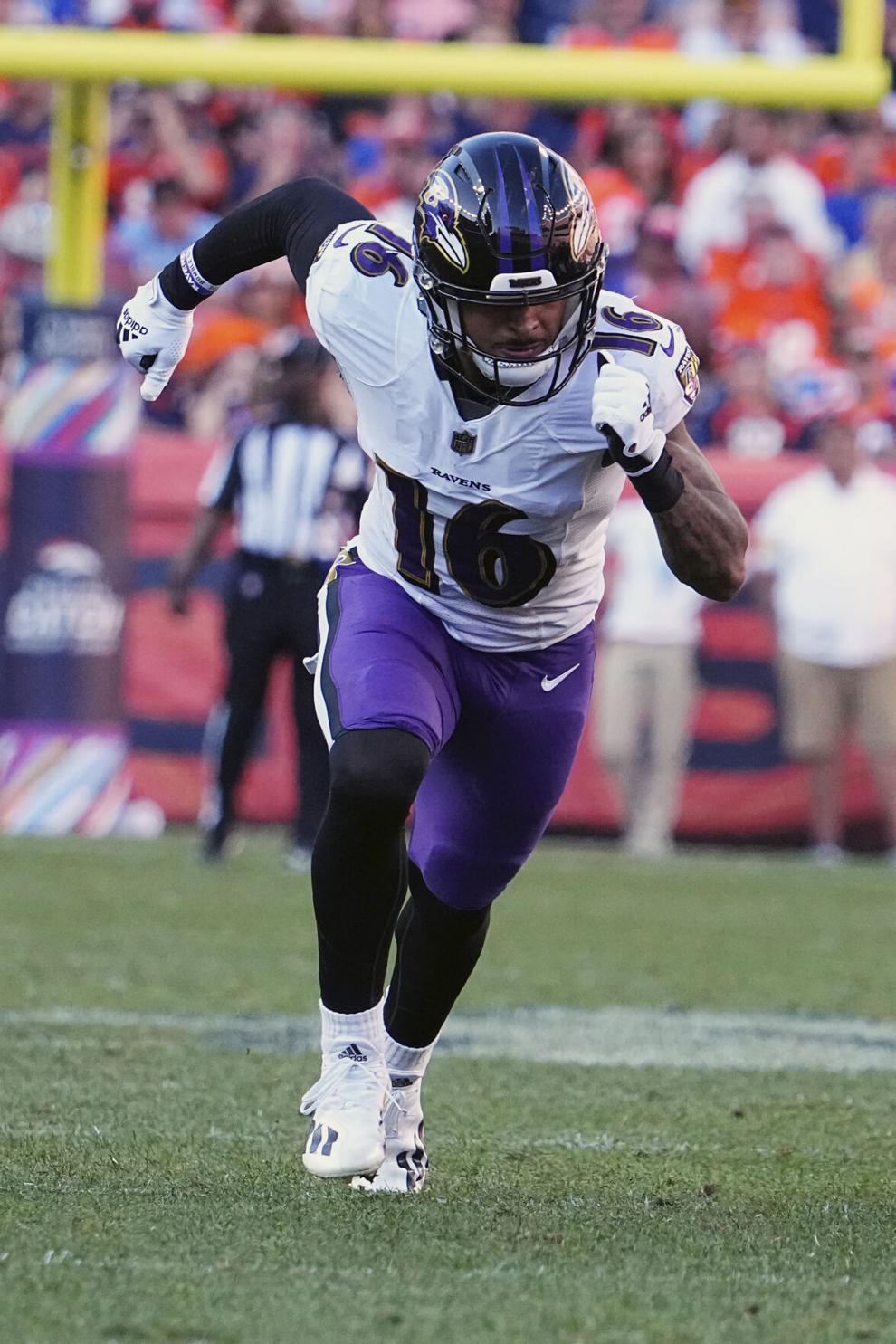 Panthers Cowboys Football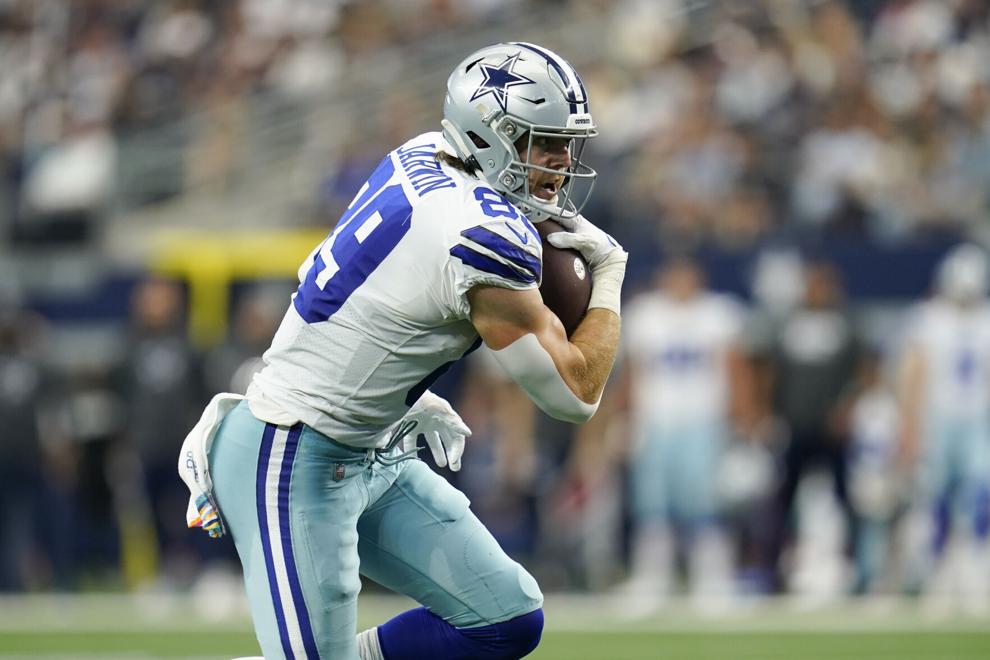 Digital offer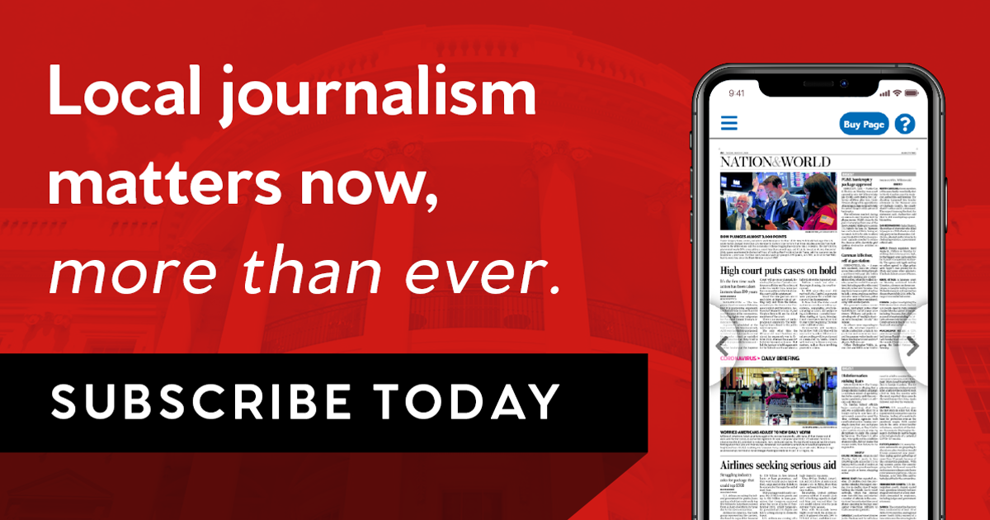 HIDE VERTICAL GALLERY ASSET TITLES
September 2021 video: Mike Gundy: 'Oklahoma State needs to do a better job with former football players'