This year's college football season seems to have sailed into sports' version of the Bermuda Triangle.
For the uninitiated, the Bermuda Triangle is an area is roughly bounded by Miami, Bermuda and Puerto Rico where a number of ships and planes have disappeared over the years under "unexplained circumstances," which conspiracy theorists always enjoy.
It surged into the mainstream in the 1960s and '70s, back in the days before political news channels when people really knew what to do about conspiracy theories: write a crazy book like "Chariots of the Gods?" or "The Bermuda Triangle."
We came into this season with all the pundits sure about how things would play out: Some mix of Alabama, Clemson, Oklahoma, Ohio State and Georgia would sail into the football playoff once again. After three games, does anyone still feel strongly about that?
Now, I certainly don't expect something really wild, such as a final four of maybe Coastal Carolina, BYU, Michigan State and Kansas State — that's crazy on the level of Bigfoot and the Loch Ness Monster dining on double-doubles at an In-and-Out Burger in Prescott, Arizona. But I don't think the idea of Cincinnati, Ole Miss or Michigan making an appearance can be dismissed at this point.
Crazier things have happened.
College
West Virginia at No. 4 OU: West Virginia put it all together last week in upset win over Virginia Tech, leading 27-7 at one point. Sooners still seeking many answers on offense. Last season, Spencer Rattler struggled early, got better as the season went on and finished with a rush. OU needs him to start progressing now or this season won't have a storybook ending. Mountaineers should find it difficult to dent OU's defensive front, allowing Sooners to open conference play with an important victory. OU, 35-20.
No. 25 Kansas State at OSU: Wildcats find themselves in the AP Top 25 this week, but they were tied with Nevada at home last week until a late surge. K-State injured starting quarterback, Skylar Thompson, is not expected back this week. OSU starting quarterback Spencer Sanders is expected to start; that has not always been a good thing. Both teams play well against the run; still going to give OSU the edge in the passing game. Cowboys remain undefeated; OSU 26-20.
Arkansas State at TU: Hurricane must avoid looking back as it prepares for this game. TU has to feel like it had a 3-0 start within its grasp; instead, it is 0-3 and in desperate need of a win. Davis Brin is starting to look like solid quarterback; running game will come around at some point. Red Wolves' defense has allowed more than 50 points in each of the past two games. Hurricane doesn't reach that level, but a win will put things back on track. TU, 35-21.
Clemson at NC State: Clemson was expected to reload its offense, and quarterback D.J. Uiagalelei received some preseason Heisman talk, but it has been a rough start to the season. Luckily, the defense has been solid. N.C. State got shut down against Mississippi State, so it is hard to see Wolfpack scoring enough to win here. Tigers 21-10.
Texas A&M vs. Arkansas: This game would be so much better if it was played at either campus stadium instead of Jerry's World in Arlington, Texas. Sam Pittman's Hogs are off to near-perfect start, but this one is followed by a trip to Georgia next week, adding importance. K.J. Jefferson has played well for Arkansas, but the Texas A&M secondary makes the difference here in a good SEC battle, 26-21.
Iowa State at Baylor: Why is this game here? Have you seen this week's schedule? It looks like a group of first-graders put it together by using their favorite helmets. Baylor crushed Kansas last week, of course. Cyclones still smarting from loss to Iowa. I think Matt Campbell's squad more than good enough to win this one on the road: Cyclones, 31-21.
Texas Tech at Texas: Who knows if either one of these teams is any good? Tech beat Houston in its opener then gobbled up two cupcakes. Longhorns tried to use big win over Rice to cover up the stinker against Arkansas. Columbo couldn't figure this one out. Have to figure Texas has big enough talent edge to win one like this; UT, 34-27.
Rutgers at Michigan: When was the last time an undefeated Michigan team was ranked No. 19 in AP poll? Since joining the Big Ten, Rutgers is a combined 1-25 against Ohio State, Michigan, Iowa, Wisconsin and Penn State, per mlive.com. The Scarlet Knights of Greg Schiano come into this one undefeated after their nonconference schedule. Upgrade in competition ends that winning streak. Wolverines 38, Knights 20.
NFL
Chargers at Chiefs: Both teams are coming off frustrating losses. Kansas City defense has had trouble stopping anyone, and LA QB Justin Herbert gave them fits last season. But Chargers' new offense not clicking yet, and their right tackle is … well, not good. Chiefs look better on defense, offense finds way to get Tyreek Hill the ball, and Arrowhead rocks. Chiefs, 35-21.
Green Bay at San Francisco: Packers improved in Week 2, meaning they scored a touchdown, but that didn't take much against Lions. 49ers probably will be able to find enough running backs to play in this one, but Jimmie G will have to carry more of the load. San Fran defense still good and has been an anathema to Aaron Rodgers in recent matchups. I think Packers' balance on offense gets them a big Sunday night win, 24-20.
Buccaneers at Rams: Another key game in the NFC. Buccaneers' defense has been a little more forgiving than some predicted, and trip west has historically been tough on the team. Rams get pressure on Brady, and Tampa Bay secondary gives up just enough ground for Rams to escape with a 30-27 victory.
Tie-breaker
Notre Dame vs. Wisconsin: A game so big they had to move it to Chicago. Wisconsin's loss to Penn State is better than any of the Irish's three wins. Somehow these teams have not played since 1964. This really feels like a throwback game as far as the final score. Badgers dig one out, 23-20.
Out Pick the Picker
Enter to win the Albert G's Out Pick The Picker contest with $700 in prizes and check out who is on the leaderboard.
---
Featured
Photos: OU, OSU, TU, Oklahoma high school players in NFL week 2 games
Giants Washington Football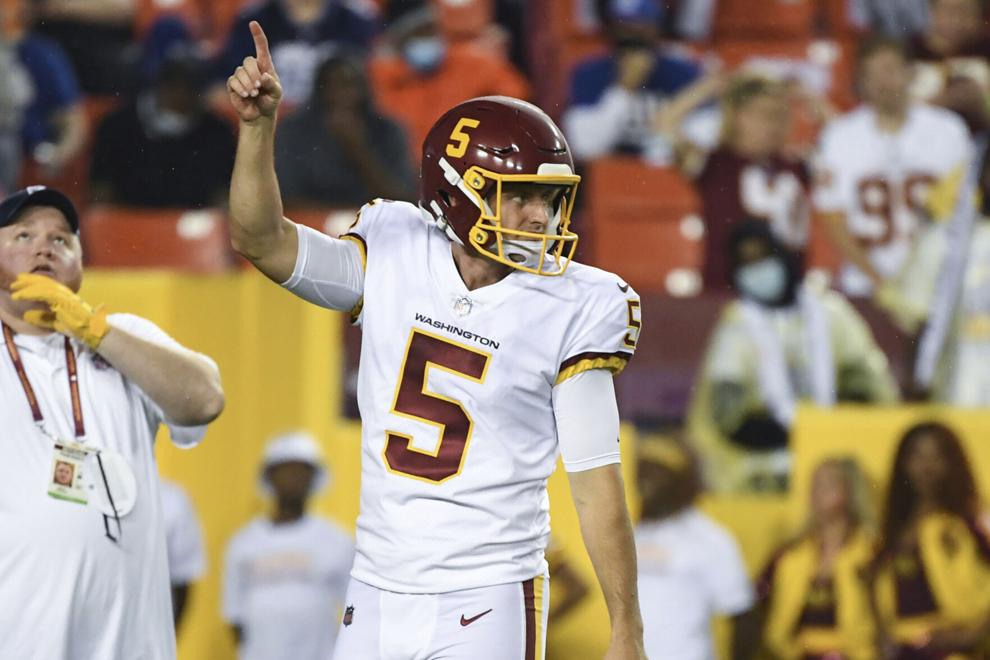 Giants Washington Football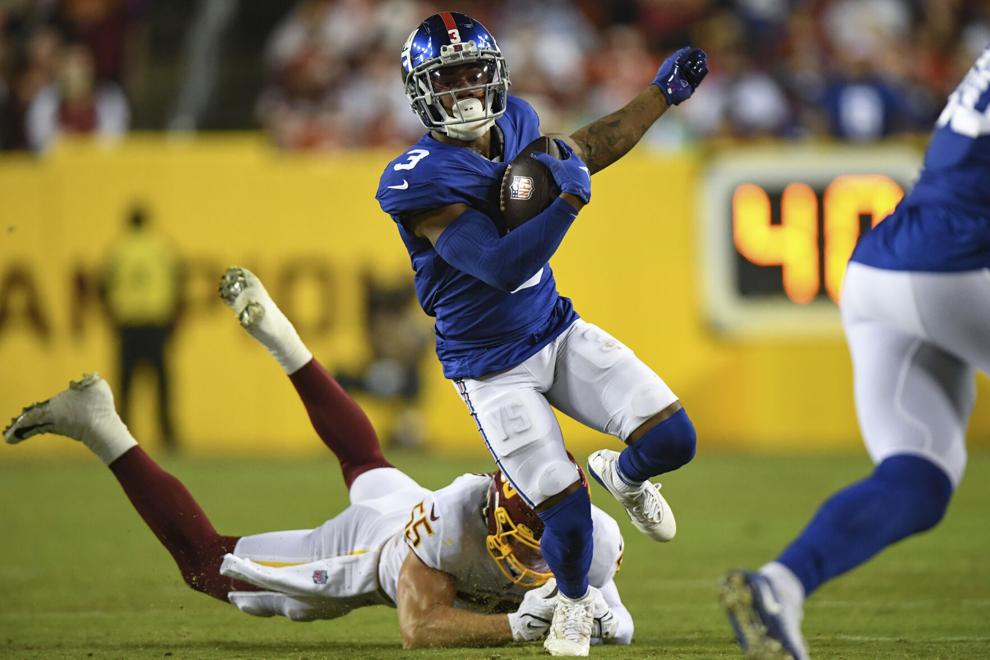 Raiders Steelers Football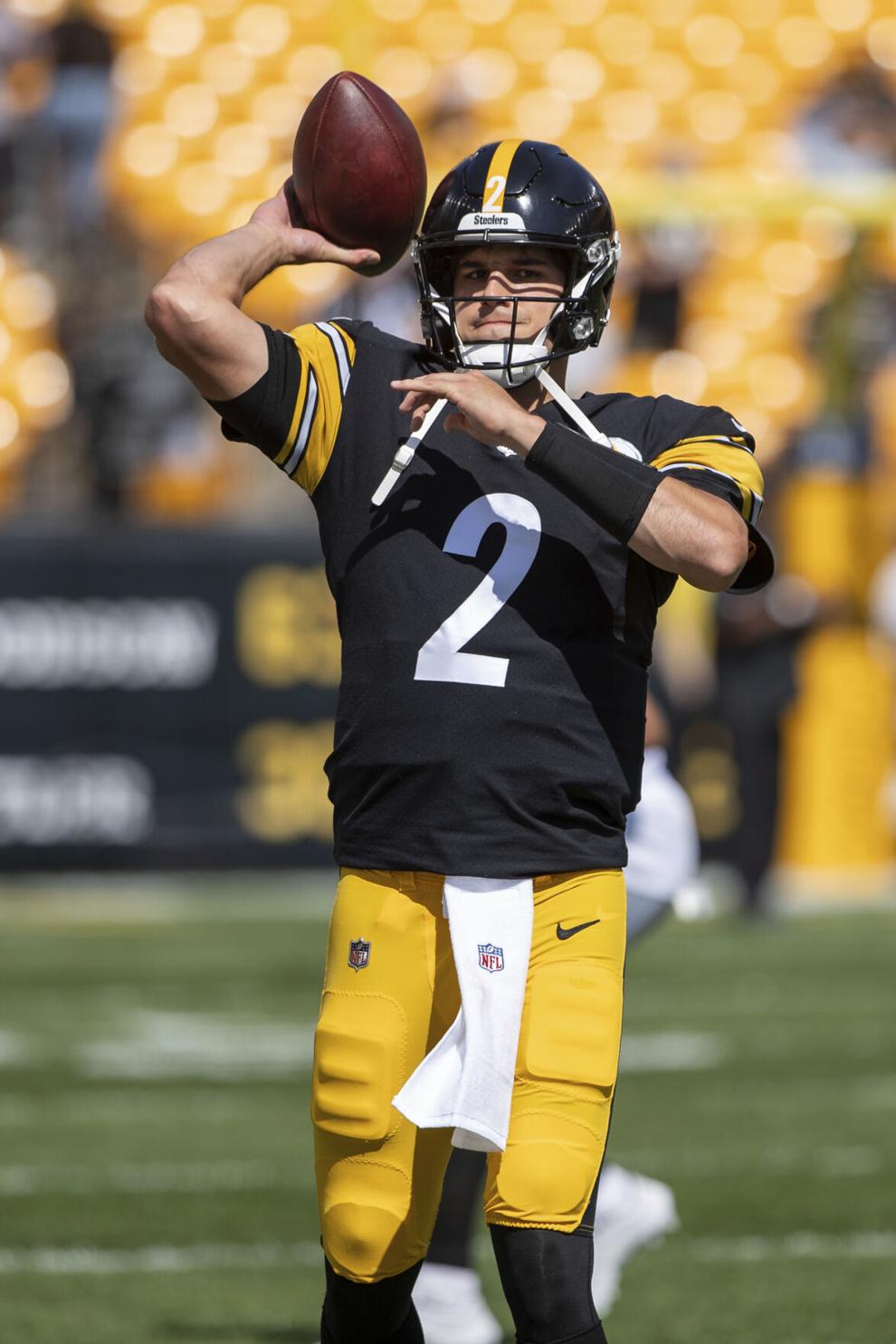 Patriots Jets Football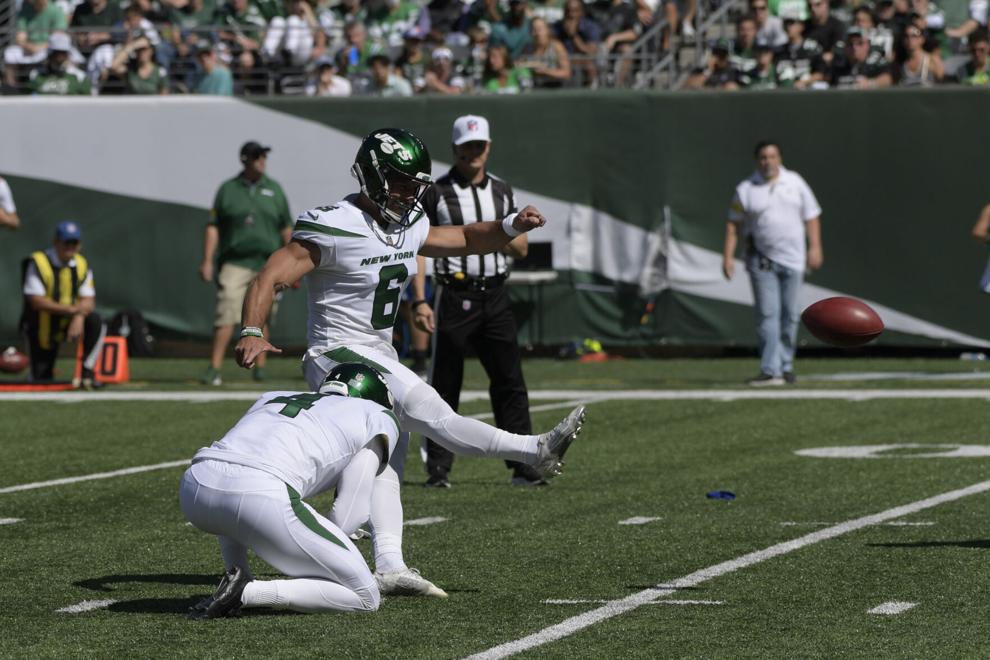 Bills Dolphins Football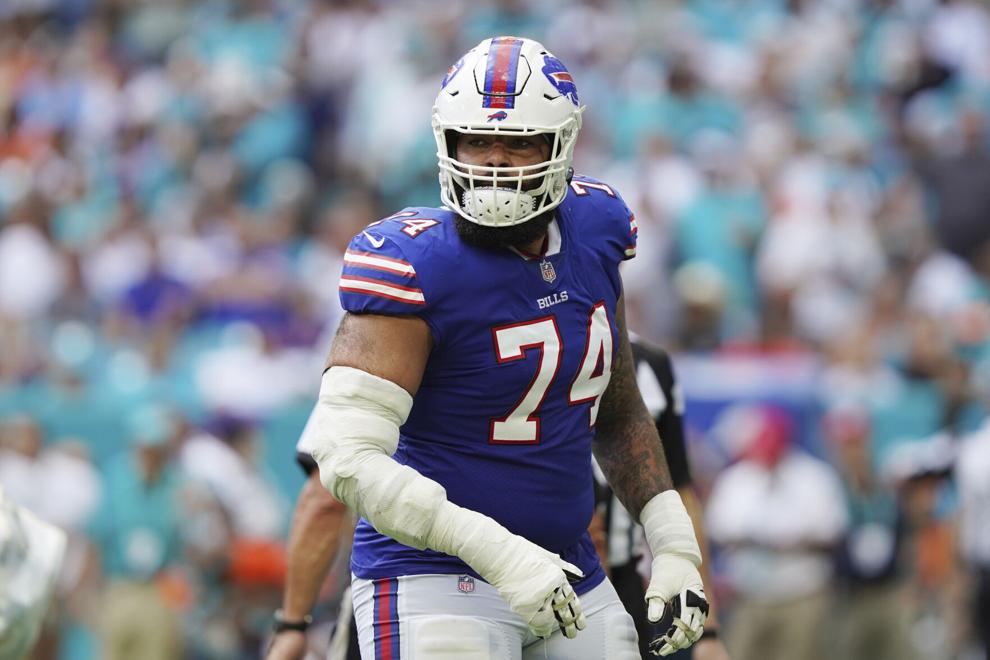 Bills Dolphins Football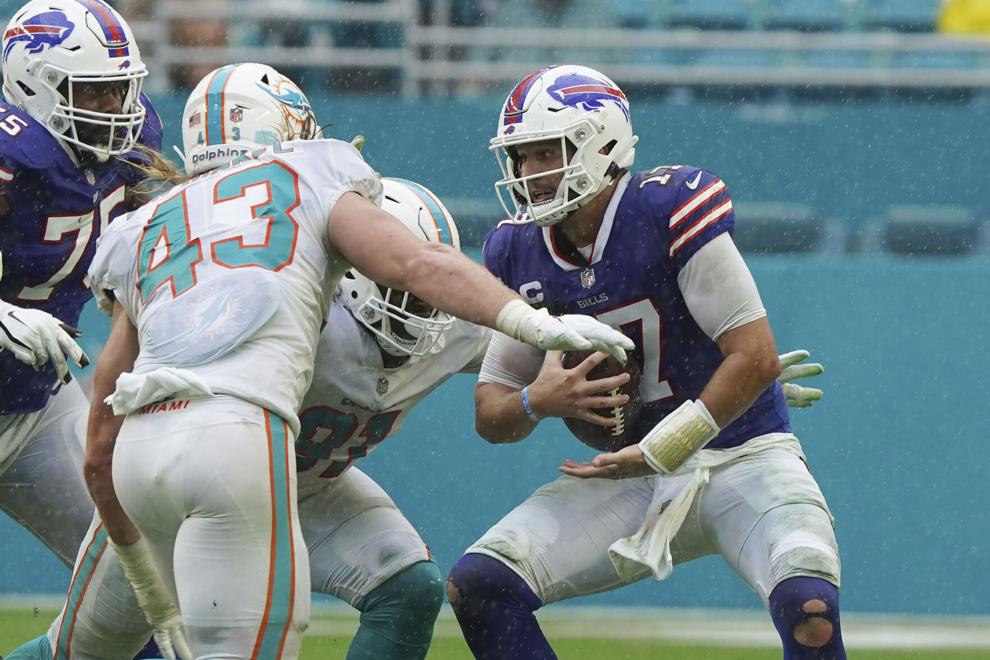 Bengals Bears Football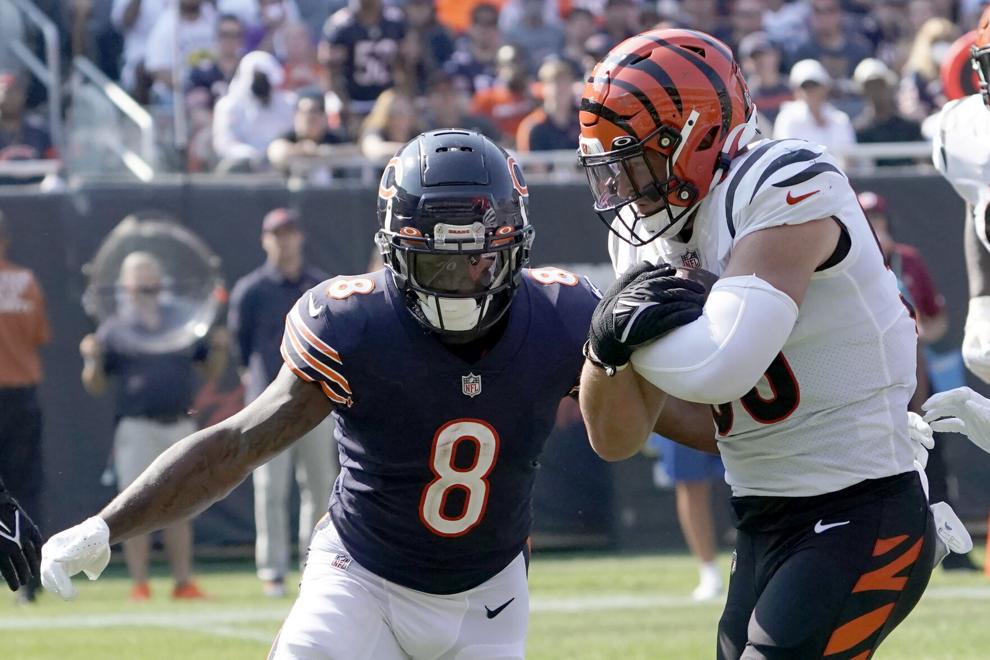 49ers Eagles Football
49ers Eagles Football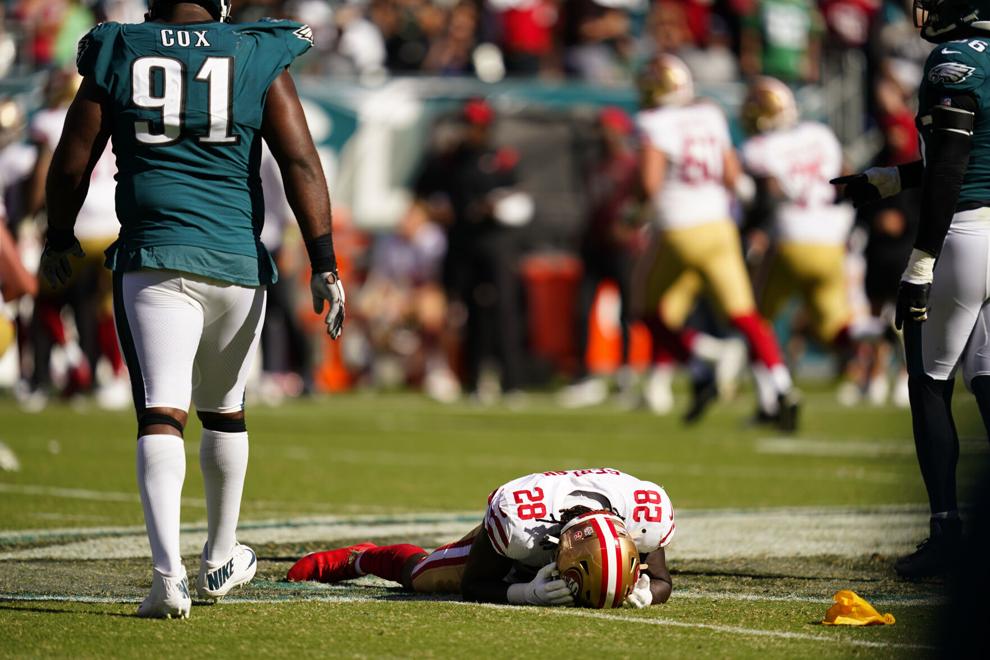 Raiders Steelers Football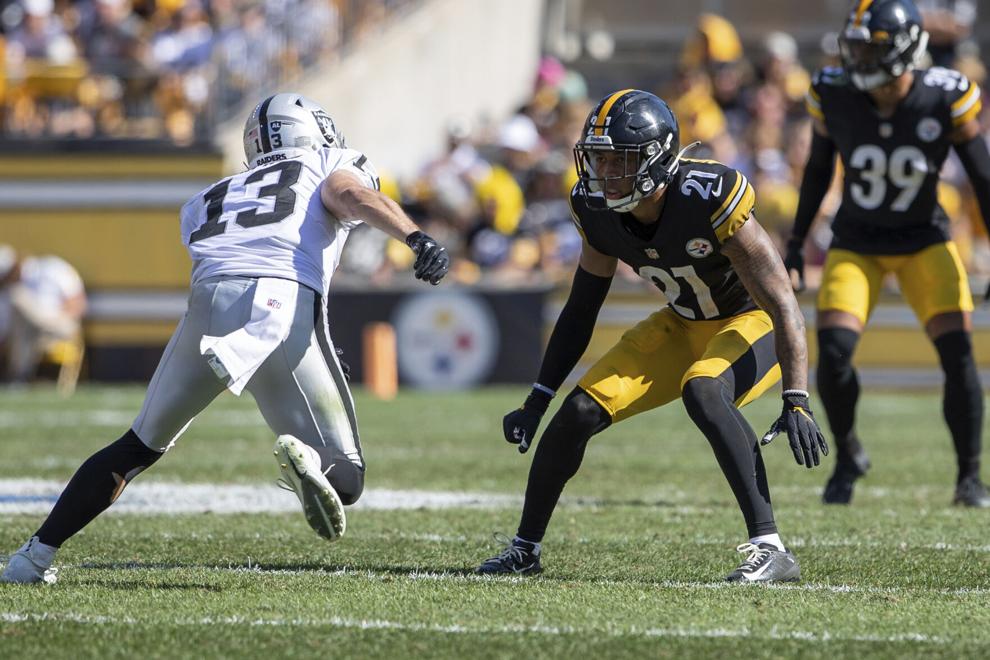 Cowboys Chargers Football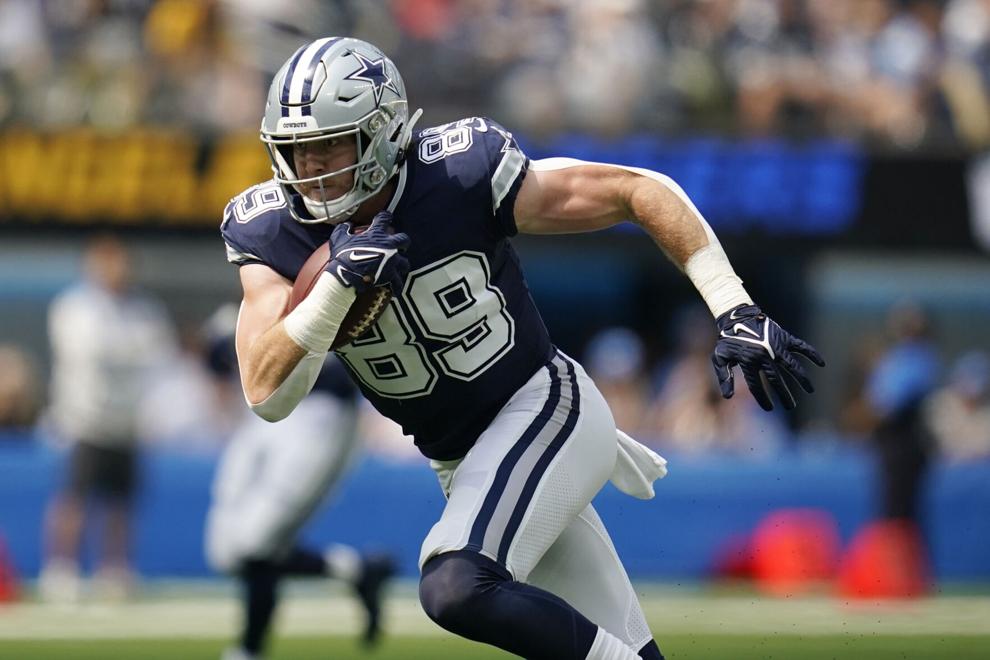 APTOPIX Titans Seahawks Football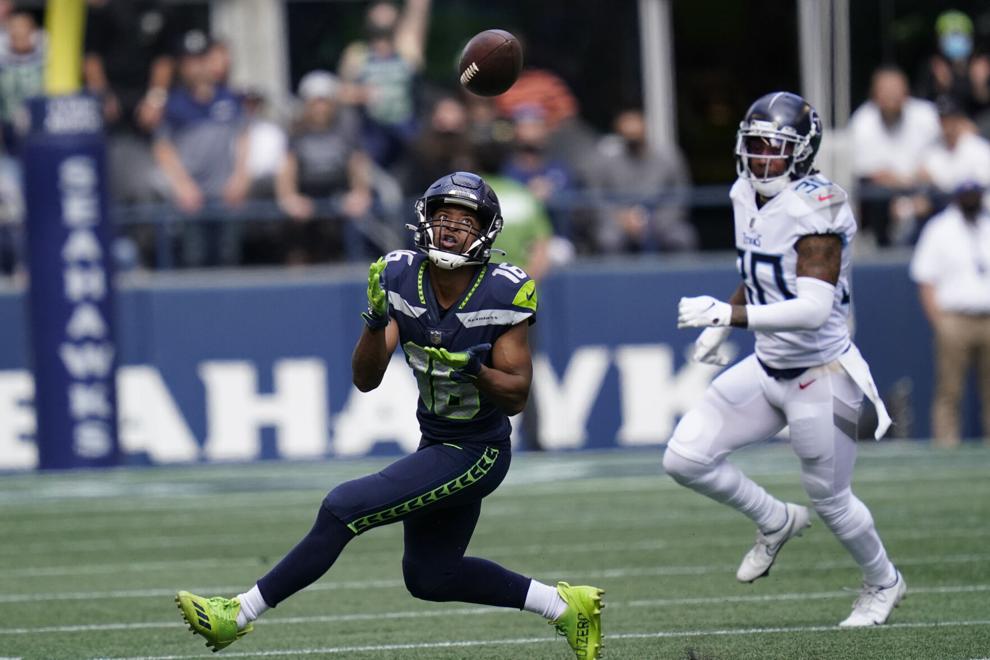 Vikings Cardinals Football
Titans Seahawks Football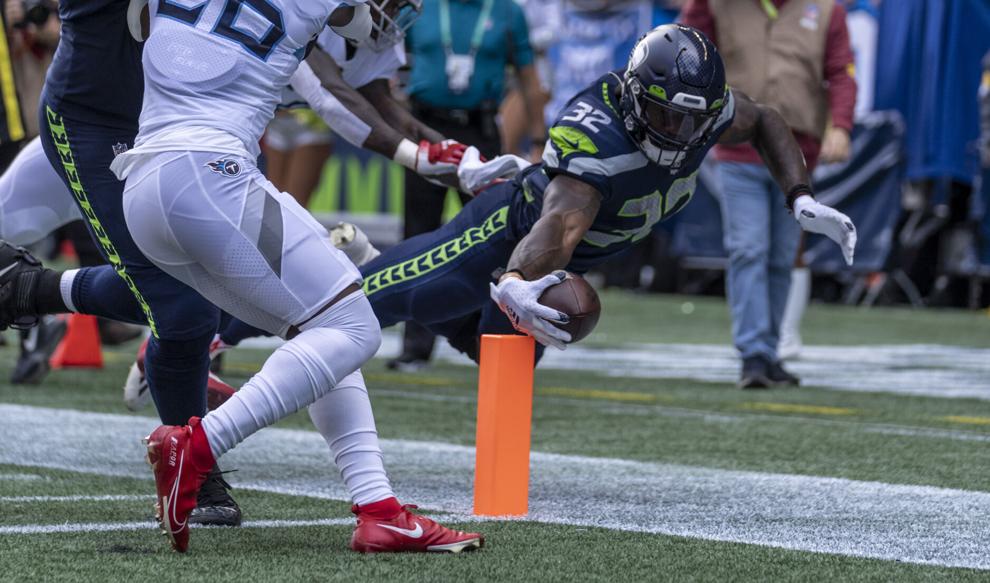 Cowboys Chargers Football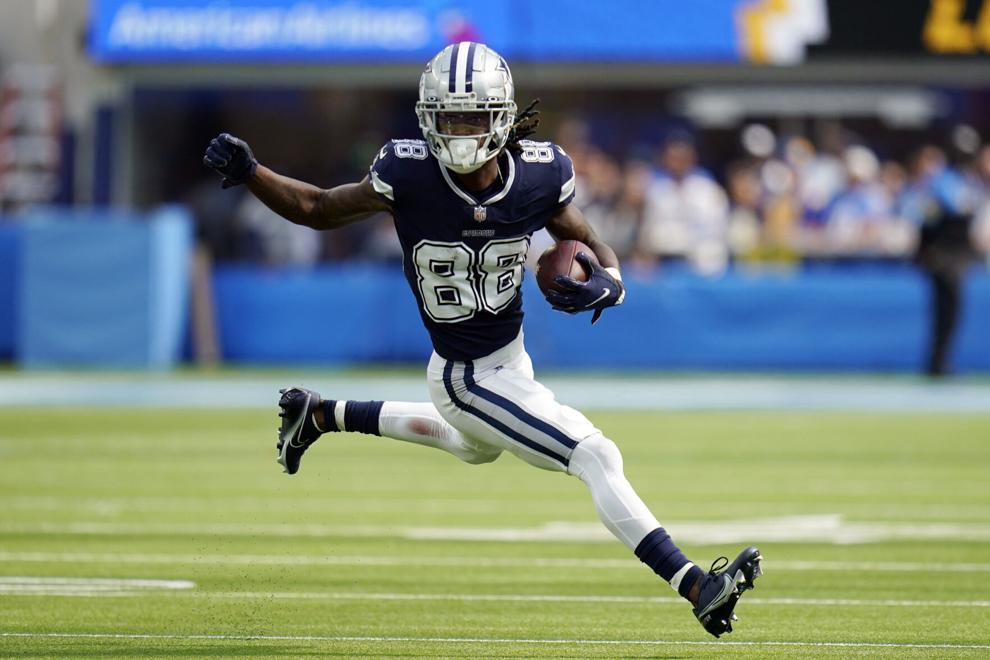 Vikings Cardinals Football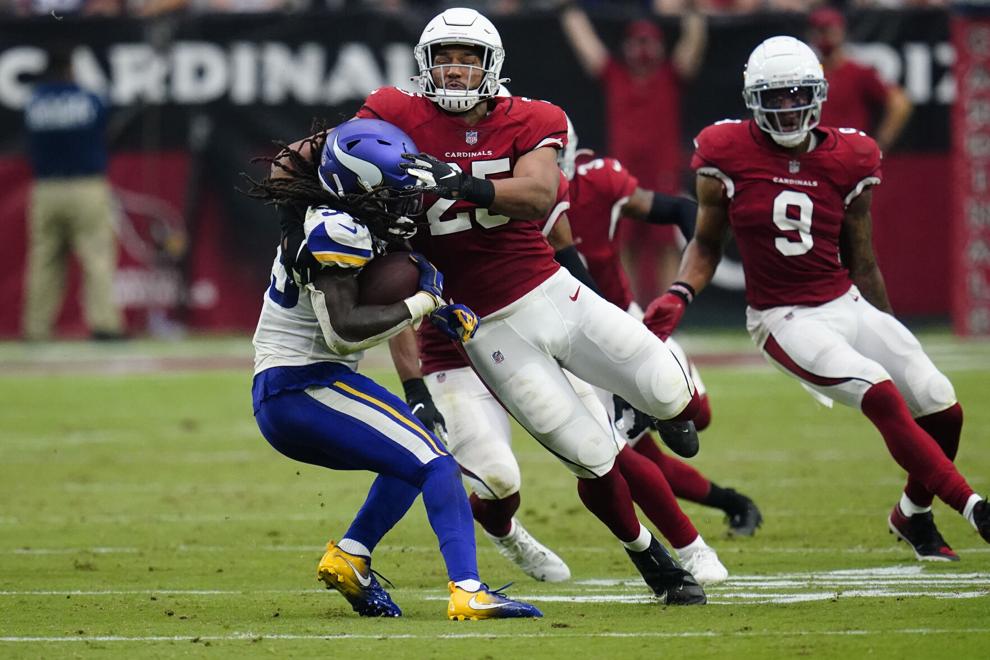 Chiefs Ravens Football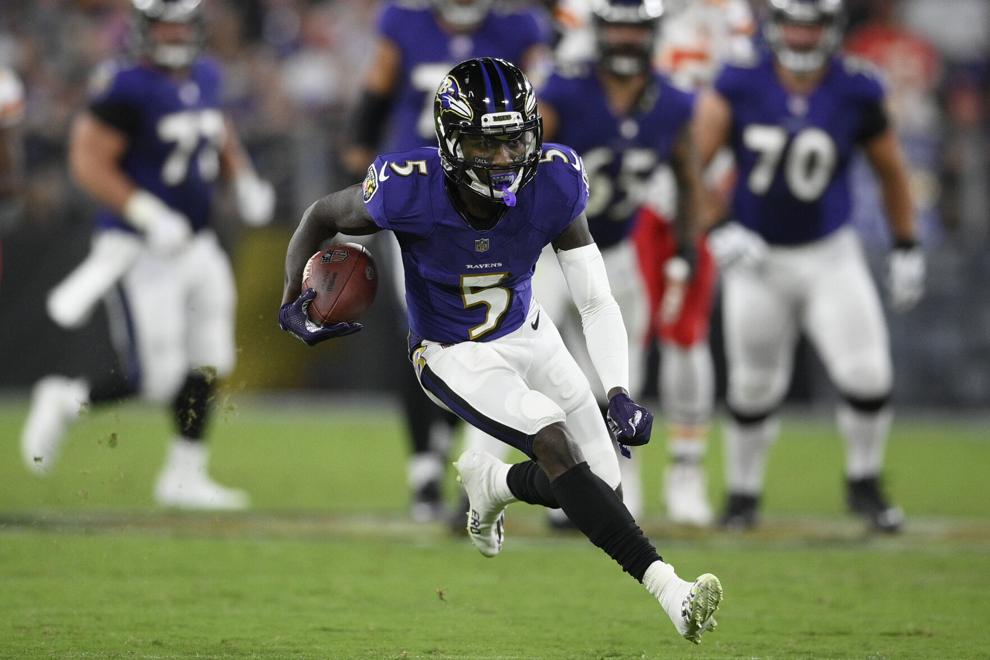 Chiefs Ravens Football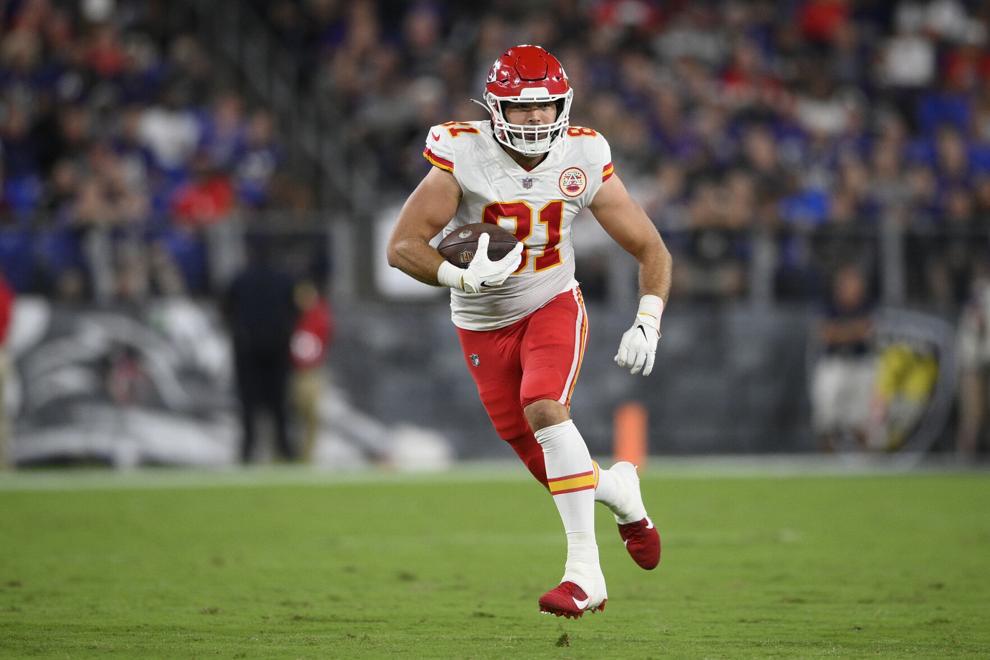 49ers Eagles Football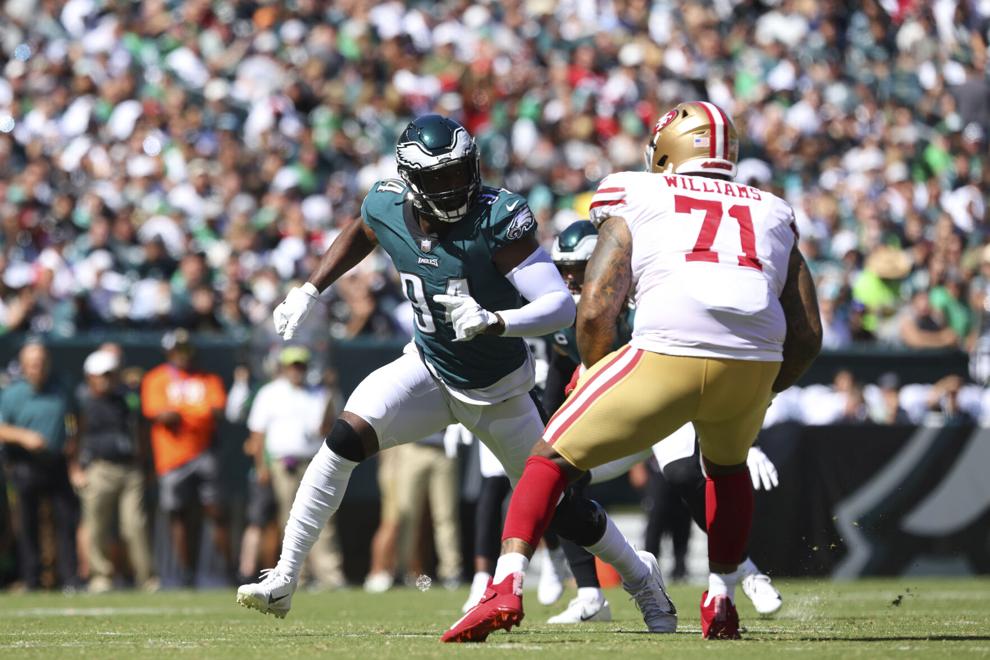 Texans Browns Football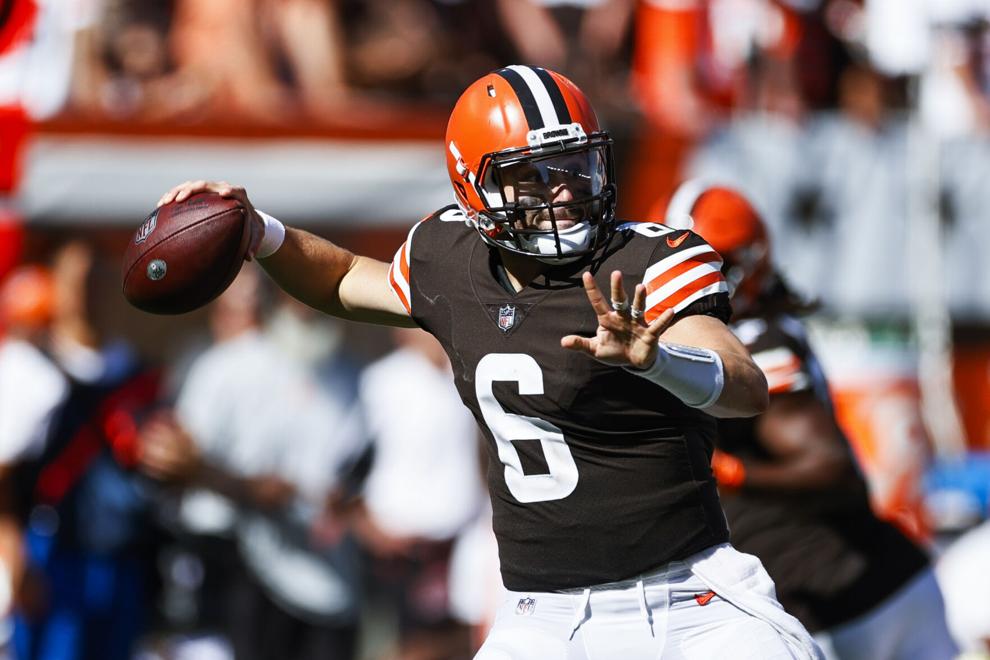 Chiefs Ravens Football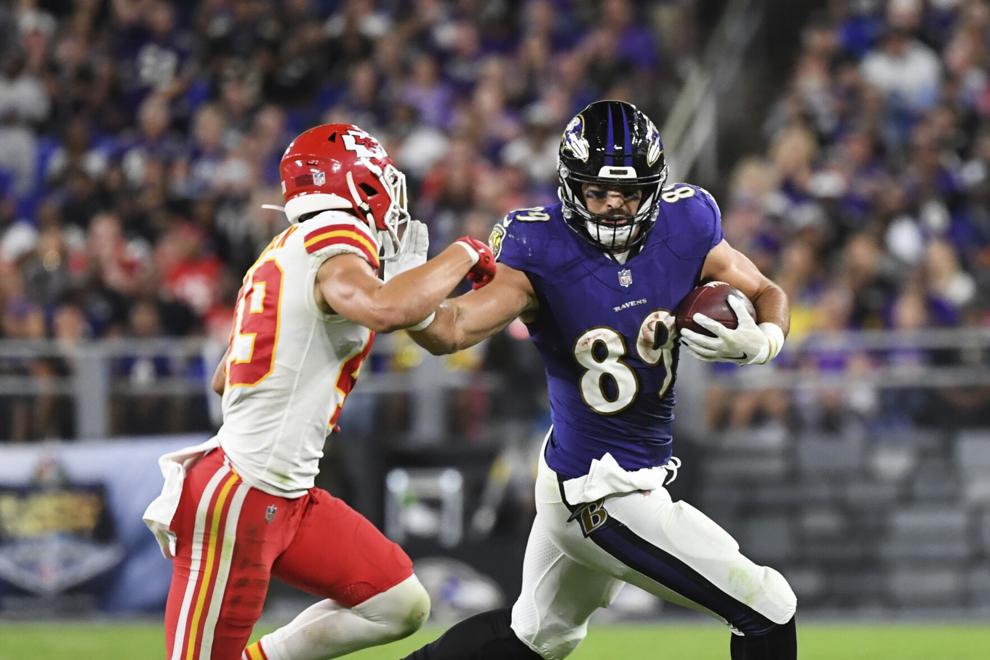 49ers Eagles Football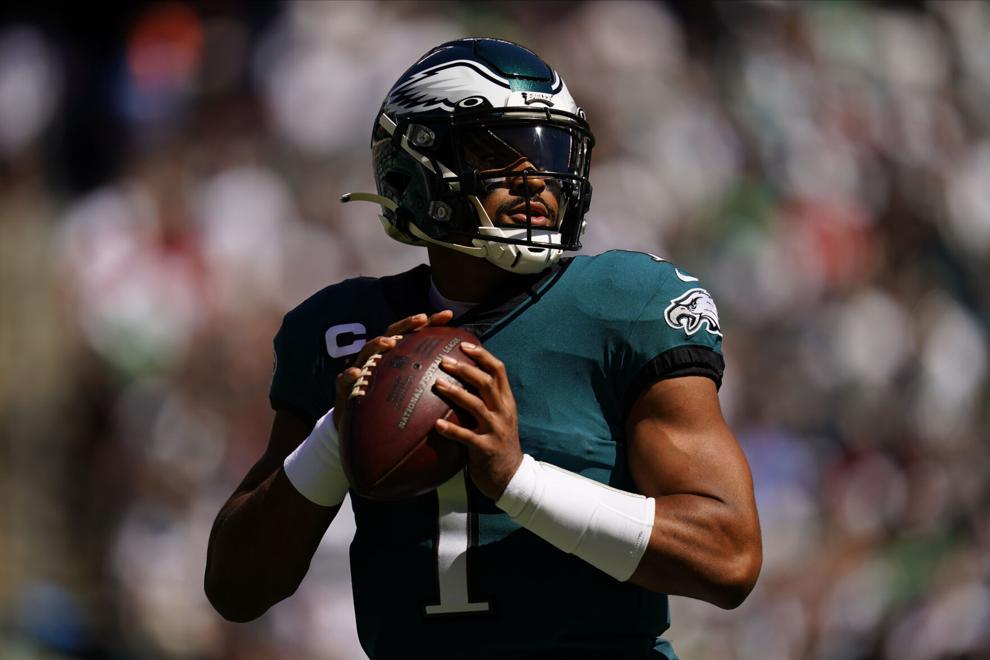 Bengals Bears Football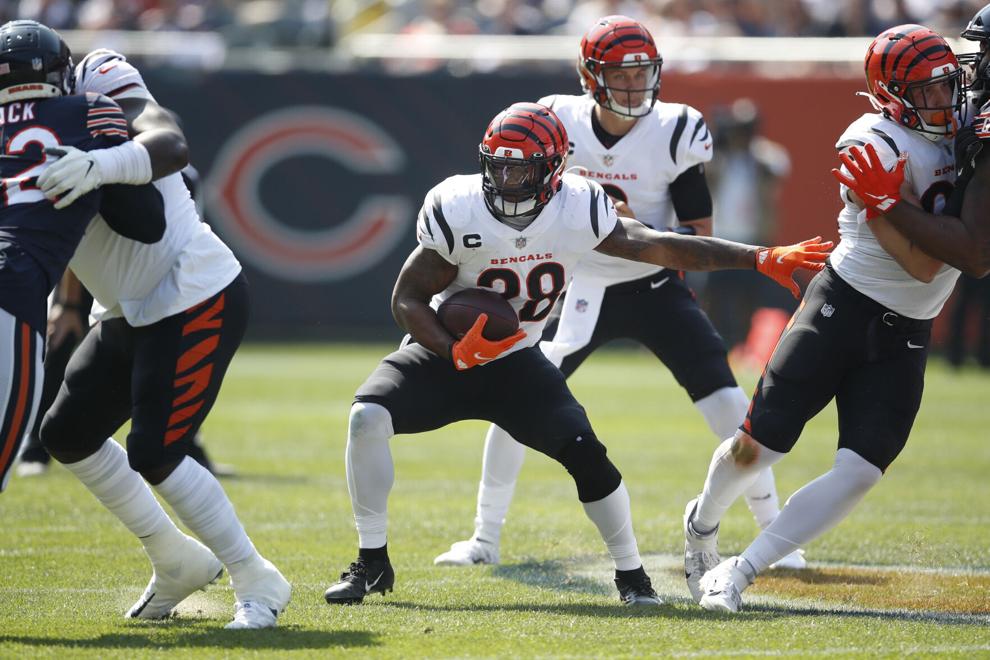 Saints Panthers Football
Chiefs Ravens Football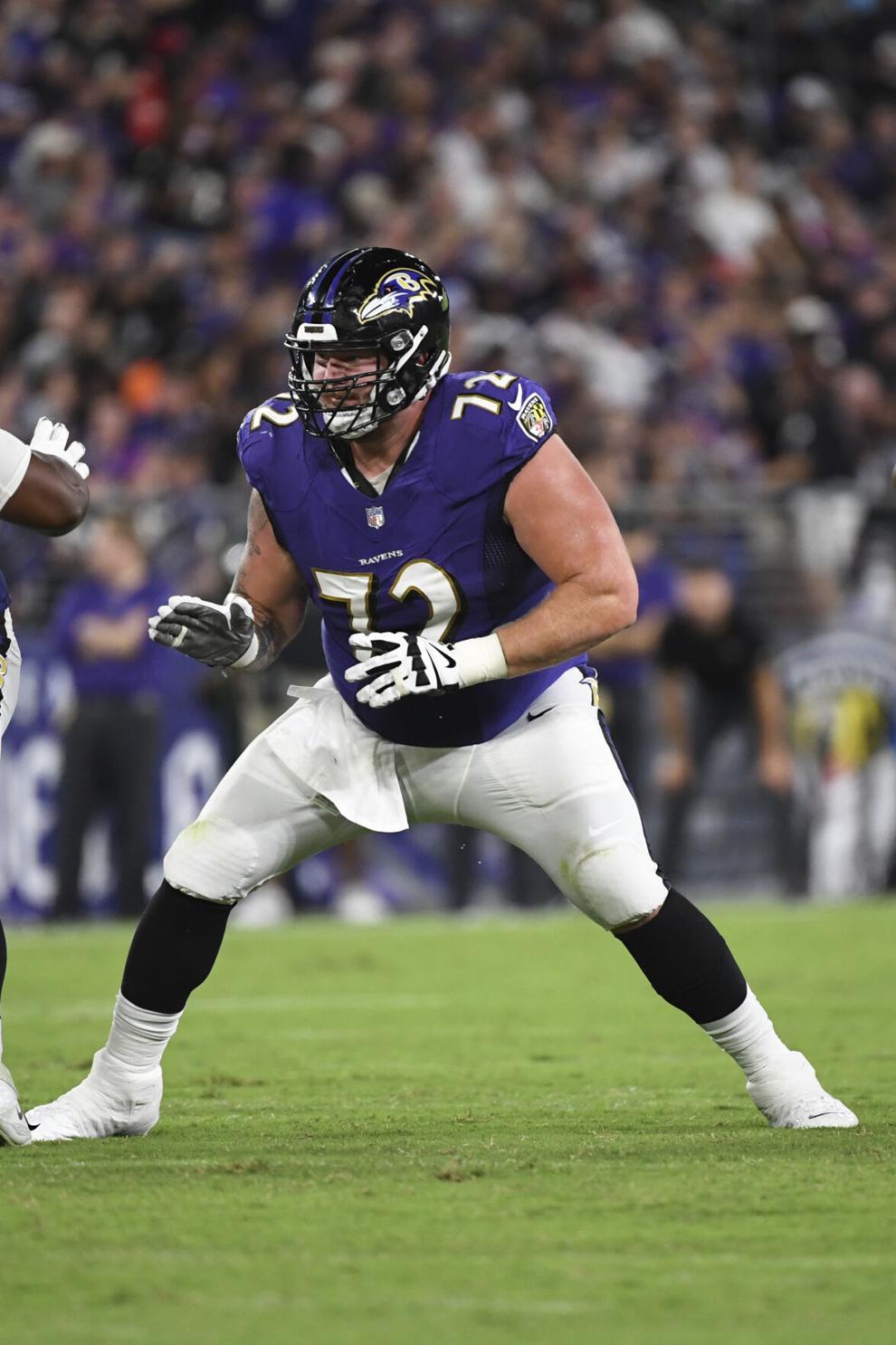 Chiefs Ravens Football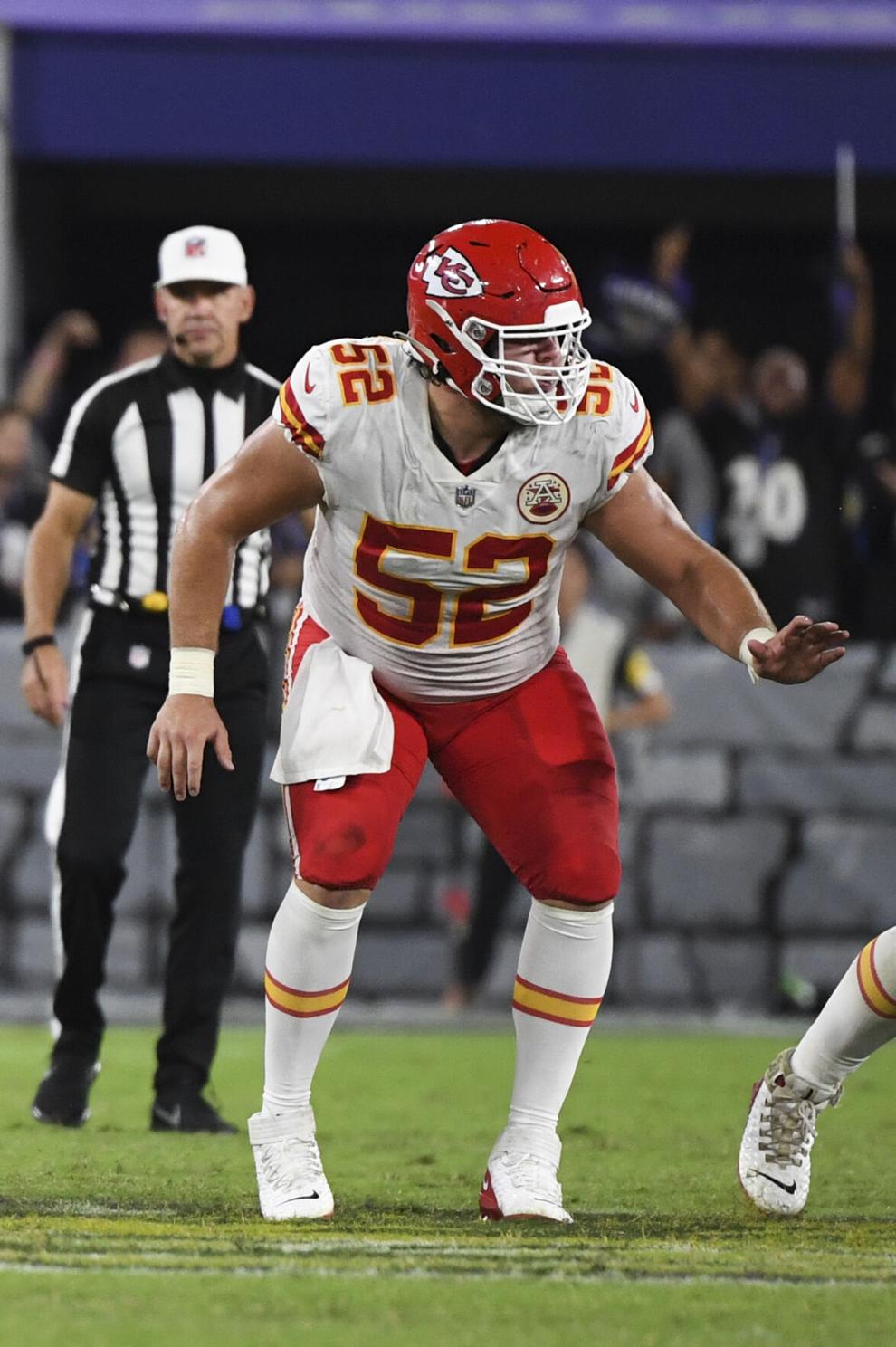 Chiefs Ravens Football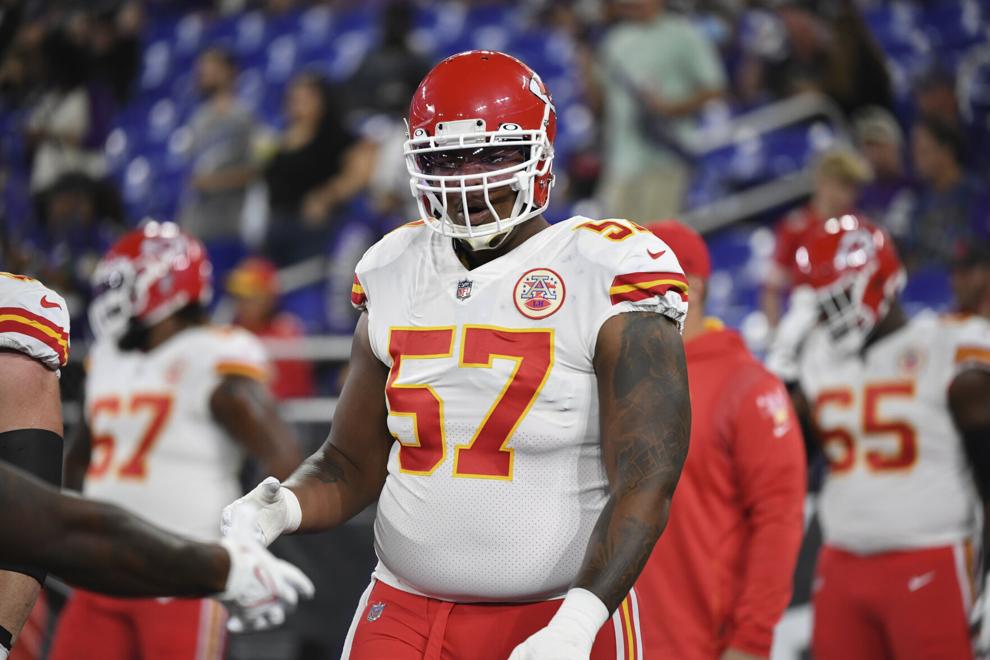 Chiefs Ravens Football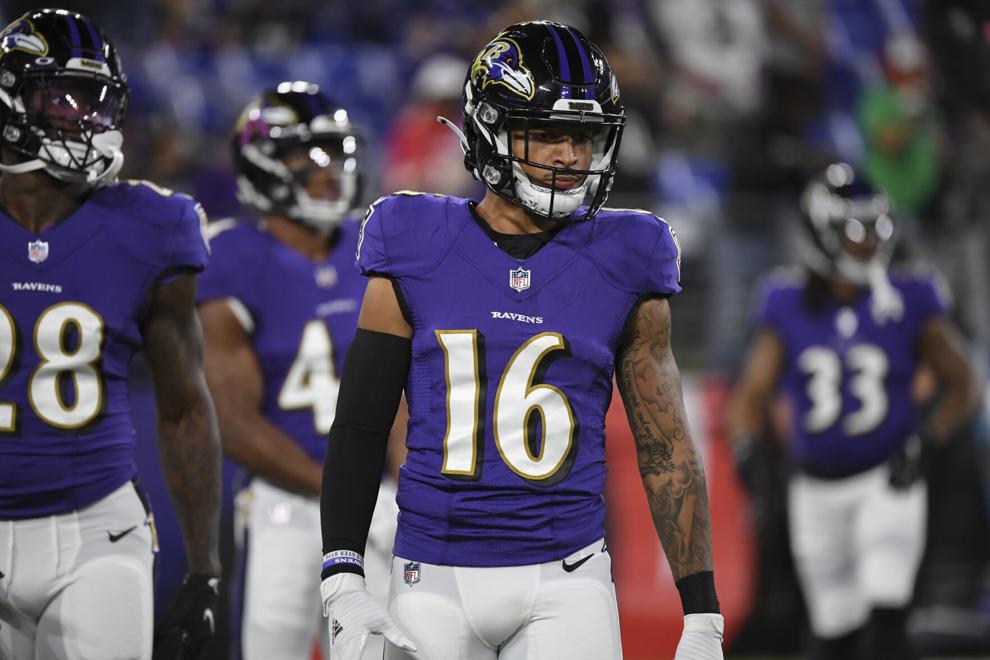 Last chance offer: $1 for six months
HIDE VERTICAL GALLERY ASSET TITLES