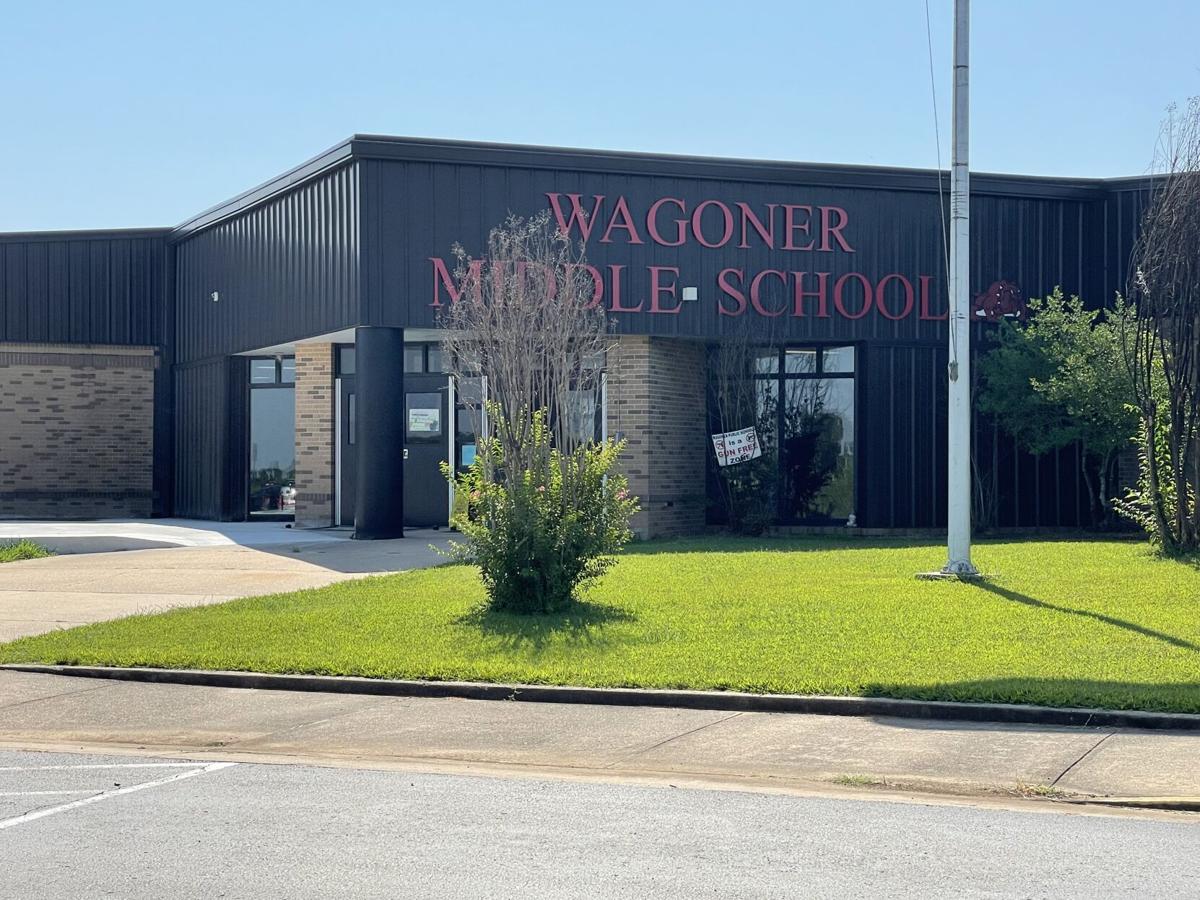 A Wagoner Middle School STEM teacher and strength and conditioning coach has resigned from the Wagoner Public district after accusations arose that he inappropriately touched two female students, according to one of the alleged victim's relatives.
Jacob Woodson, a first-year employee with Wagoner Public Schools, is involved in the allegations, Superintendent Randy Harris said.
A student brought the allegations to WPS staff on the morning of Tuesday, Oct. 19, and they immediately turned it over to the school resource officer and Wagoner Police Department to conduct an investigation, he added.
By Wednesday, Oct. 20, Harris confirmed that Woodson voluntarily resigned.
"Currently, all of these allegations are being investigated by the Wagoner Police Department, who will then decide what charges, if any, to file in this case," the superintendent released in a note to Wagoner Public Schools students, parents and staff on Oct. 27.
The Wagoner County American –Tribune reached out to Wagoner Police Chief Bob Haley who said the case has become a tribal matter — and the FBI has taken over the investigation.
"We're not hands off at this point in time, but we don't interfere. We let them do their job," Harris said.
Harris also wanted to make clear that the investigation is based on allegations— and it's the main reason why a district-wide call or email wasn't sent out earlier.
"I know people are probably upset that we didn't make a call. It's because it's merely allegations," Harris said. "It's nothing we're going to take a stance on. The other thing is personnel issues. When personnel is involved, it becomes a confidential matter. We can't discuss that by law."
Harris said Woodson had a clean record when hired, and passed all appropriate background and reference checks. Harris said Woodson was formerly a teacher at Keys Public Schools in Cherokee County, and he was not aware of any similar allegations while Woodson was an employee at Keys.
A substitute is currently in Woodson's place, and the district has already started advertising to fill the position, Harris added.
Regardless if the allegations are true or not, Harris said he's glad that it got brought to the districts attention.
"We want our kids to come to us about any concerns they have for their physical, emotional and social wellbeing where they feel unsafe or uncomfortable about something," Harris said. "We don't want kids not wanting to come to school, whether it's because of other kids or adults in our buildings. We will try our best to rectify the situation but we have got to be privy to them before we can rectify them."