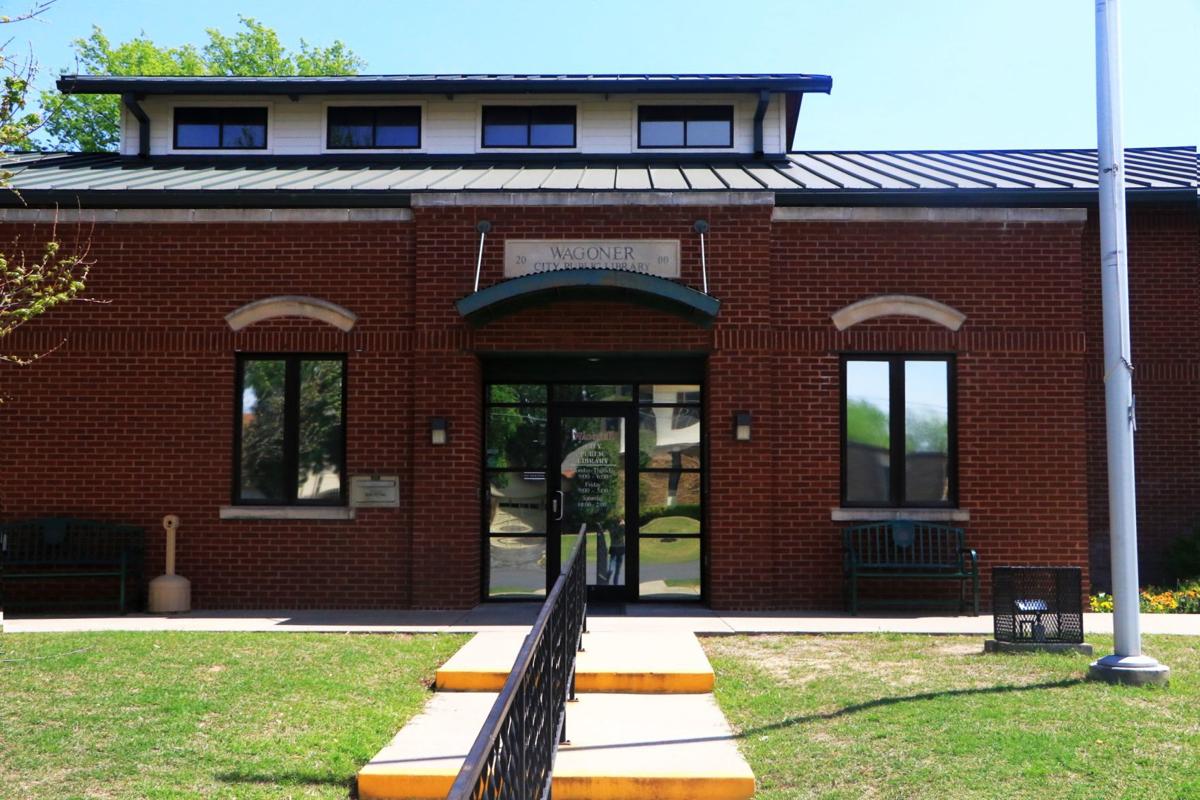 The Wagoner City Public Library has reopened to the public after closing its doors to in-person services in November 2020 due to the COVID-19 pandemic.
Effective Tuesday, Feb. 16, the library's operating hours are now Monday through Thursday from 9 a.m. to 6 p.m. and Friday 9 a.m. to 5 p.m. The library will remain closed on Saturdays.
The library has been offering curbside services since November, but Director Janie Barnett relayed the staff's excitement over in-person services returning.
"It feels like forever. I'm so tickled to see my people," she said. "They kind of told us one day we were closed and we've remained closed. Of course we were still offering curbside, but it's not the same to walk their books to the car. This has overall definitely been a bizarre few years. I would have never thought we'd be in this situation."
Though the library is now open, staff are still taking COVID-19 precautions.
The library will close for 15 minutes each day at 11:45 a.m. and 3 p.m. for extra sanitizing to help prevent the spread of COVID-19. Library patrons are also encouraged to wear masks and social distance while inside.
Those who venture in will also notice new COVID-19 dividers at all counters and tables built by city employee Joe McDuffie.
"We are grateful to him," said Barnett. "Now if you want to come in and sit at the table, read a newspaper, you can be divided off from the person next to you without exactly being six feet apart. We do keep our masks on if we're not behind the screens and we have sanitizing machines at the front and the back. Right now, we do not have public restrooms because trying to mandate cleaning those all day long is just a little bit more than we have manpower to do."
To Barnett, the extra precautions are only a small sacrifice to welcome her library family back.
"When this very first started, they would call us daily asking when we would be open," said Barnett. "It's just nice that people know that this is a happy, safe place, a friendly place where you can come in. We have our babies and we have our senior citizens. After 20 years here, they're all my family."
The library also goes beyond books as an important behind-the-scenes piece of the community, hosting everything from certification classes to insurance seminars.
"We try to be a hub. We work very closely with our chamber and the different organizations," said Barnett. "It's not about what's in these four walls. It's about what we do completely. Whether they're little bitty or they're grown up, and it takes the whole village, so that's what we try to do. We do our best to get you what you need to take care of you."
For those who aren't ready to venture inside quite yet, curbside service will continue to be an option for the foreseeable future.
Patrons are asked to call 918-485-2126 ahead of time to allow library staff to gather all requested materials. Once an order is ready, the library will call with pickup details. Upon arrival for pick up, patrons only need to call the front desk to have materials delivered outside.
"They call and let us know and we get materials ready and bring them to them. We can meet them outside however they feel more comfortable, whether it's coming to the door or us coming to their car," said Barnett. "We will be glad to take care of it for them. Just be patient. It's all new to us, too. Together we're going to get through it all."