Danny O'Connor, director of the Outsiders House Museum, likes to prowl for artifacts connected to "The Outsiders" and Tulsa author S.E. Hinton.
"I never stop looking for this stuff," he said.
He's giddy about recent acquisitions.
On March 28, O'Connor purchased an 11th Street Cleaners sign — a relic that can be seen in "The Outsiders" film — at an antique store in Jenks.
On April 13, he was loaned the centerpiece of a fountain that provided the setting for a pivotal scene in "The Outsiders."
On April 14, he was donated a fire escape stairwell from "Rumble Fish," another shot-locally film based on a Hinton novel.
All of the above are big pieces of memorabilia.
What if there isn't enough room at the Outsiders House Museum to display all those pieces of memorabilia? Problem solved: You build another museum.
"We'll need a new museum and that's a good prospect for Tulsa, for fans, for all of us," O'Connor said.
O'Connor envisions a second museum that would pay tribute to the works and legacy of Hinton. The additional museum would not be located on the same property as the Outsiders House Museum, 731 N. Saint Louis Ave. The footprint is small and O'Connor wants to preserve lawn space there for outdoor movies and other events. He said he has a location in mind for a second museum and will store the new treasures (and many other collectibles he has yet to display) while figuring out how to make a new museum become reality.
The Outsiders House Museum exists because O'Connor, a music artist with roots on both coasts, is a fan of "The Outsiders." While touring, he was thrilled to find the Outsiders House, which served as home to a greaser family in the film. The home was on the verge of being lost to time before O'Connor purchased it and transformed it into a museum filled with memorabilia related to the movie and the Hinton book that inspired it.
The Outsiders House Museum has attracted celebrity visitors. Among them: Jack White, Heather Langenkamp, Slim Jim Phantom of the Stray Cats, Robert Romanus of "Fast Times at Ridgemont High," Tito Jackson, Soleil Moon Frye (a longtime O'Connor friend), Al Barr of Dropkick Murphys and, most recently, Barry Williams of "The Brady Bunch." Rob Lowe renewed acquaintances with Hinton at the Outsiders House while paying a visit to Tulsa in 2017. C. Thomas Howell returned for the christening of the museum in 2019.
O'Connor said he didn't know what he was getting into when he moved from Los Angeles to Tulsa. He found that others were eager to assist him with his dream project — and that's still the case.
"I think what he is doing is cool for Tulsa," Daryl Fowler said.
The fountain in "The Outsiders" wasn't a real fountain. Fowler's pool company was enlisted by Francis Ford Coppola to create a prop fountain for use in the 1983 film. The centerpiece of the fountain survived.
"It has been in my mother's yard with begonias and different things in it over the years," Fowler said this week.
O'Connor tracked down the fountain maker and was given the coping. Fowler doesn't want to give away the centerpiece (he said his wife wants it) but he loaned the centerpiece to O'Connor so a duplicate can be made and a replica fountain can be constructed.
Fowler said he is glad to help: "I have the original set of plans and it has got Francis Ford Coppola's signature on it. I need to get it restored because it was a working set of plans and it's dirty, nasty, tore. I'm going to get that cleaned up and give it to him because I have no need for it."
Said O'Connor: "It's important for me to recreate this fountain because I think people identify with it. In the movie, they realize that the character in the movie, he didn't want to watch his friend drown, so he stepped up in that right moment. And even though somebody lost his life, it was for the right reason and, bigger than that, it's an iconic scene in one of the most iconic movies ever filmed, 'The Outsiders.'"
Tate Steinsiek is among the newest recruits to O'Connor's greaser family. O'Connor said he met Steinsiek a couple of weeks ago and the Tulsa-based artist expressed a desire to do something for the Outsiders House Museum. Steinseik's forte is creating movie monsters. O'Connor wasn't sure how that skill set would apply, but art is art and Steinseik's Ill Willed Productions has been entrusted with the fountain centerpiece to start work on a recreation.
"I'm excited about this because 'The Outsiders' is one of my favorite films," Steinsiek said. "It's also one of the only books I have ever kept since I was a kid. I still have my original copy. It's an important story. When you are a young Oklahoman in the '80s and you are not a cowboy, you really only have 'The Outsiders' to look to for something local to relate to. I love the movie. I greased my hair and everything, man."
Steinsiek is jazzed that he gets to preserve a piece of cinematic history. "And I'm also going to create something that's going to live longer than me. If we can get this thing cast up in metal, my grandchildren's grandchildren can go by and visit this with a little plaque. So, it's all about the legacy, creating art that lives."
Sometimes art is a fire escape, if it happens to be a fire escape that appears in a movie. That was the case with a "Rumble Fish" fire escape stairwell that was removed Wednesday from the exterior of a building in Sapulpa.
O'Connor said the "Rumble Fish" fire escape was hit by a truck (again) last week.
"The damage was severe this time and the building's owner wanted it removed before something else happened to it," O'Connor said, adding that the fire escape will be kept in storage until it can be repaired and displayed at a location with the rest of his ever-growing Hinton collection.
O'Connor intends to return to Sapulpa over the summer and place a marker in the alley in order to honor Oklahoma's movie history and the legacy of all those involved in "Rumble Fish."
Appreciative of recent developments, O'Connor said this: "I feel incredibly fortunate and lucky to be a small part of something so much greater than myself. It has been a privilege and an honor to have these historic pieces in a collection that will live on for many years to come and that they will remain here in Oklahoma forever for future generations of fans to discover and enjoy. Stay gold."
Explore the locations where 'The Outsiders' movie was filmed
Where was 'Outsiders' filmed?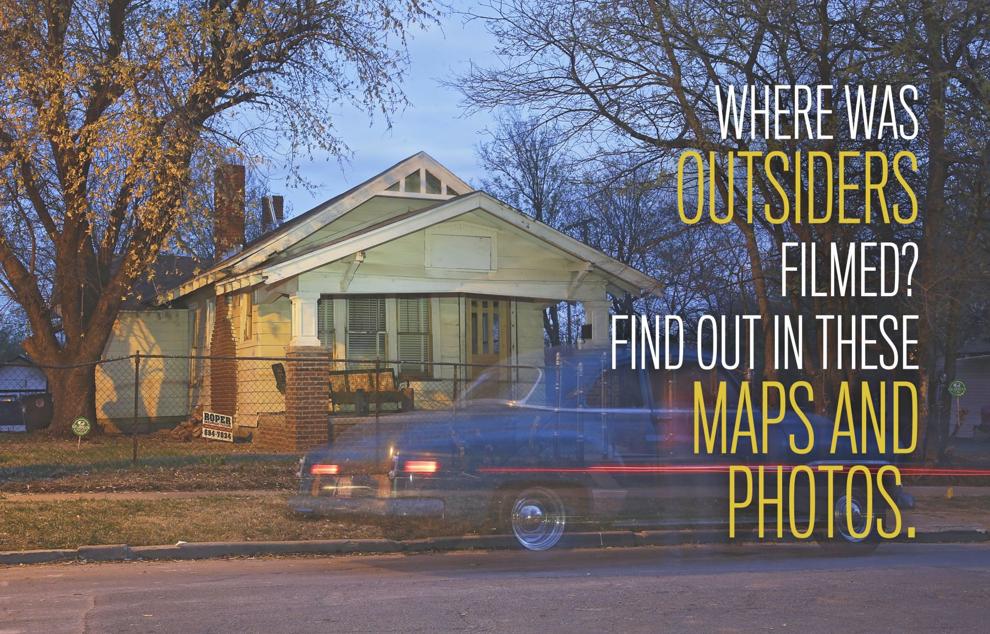 On location with The Outsiders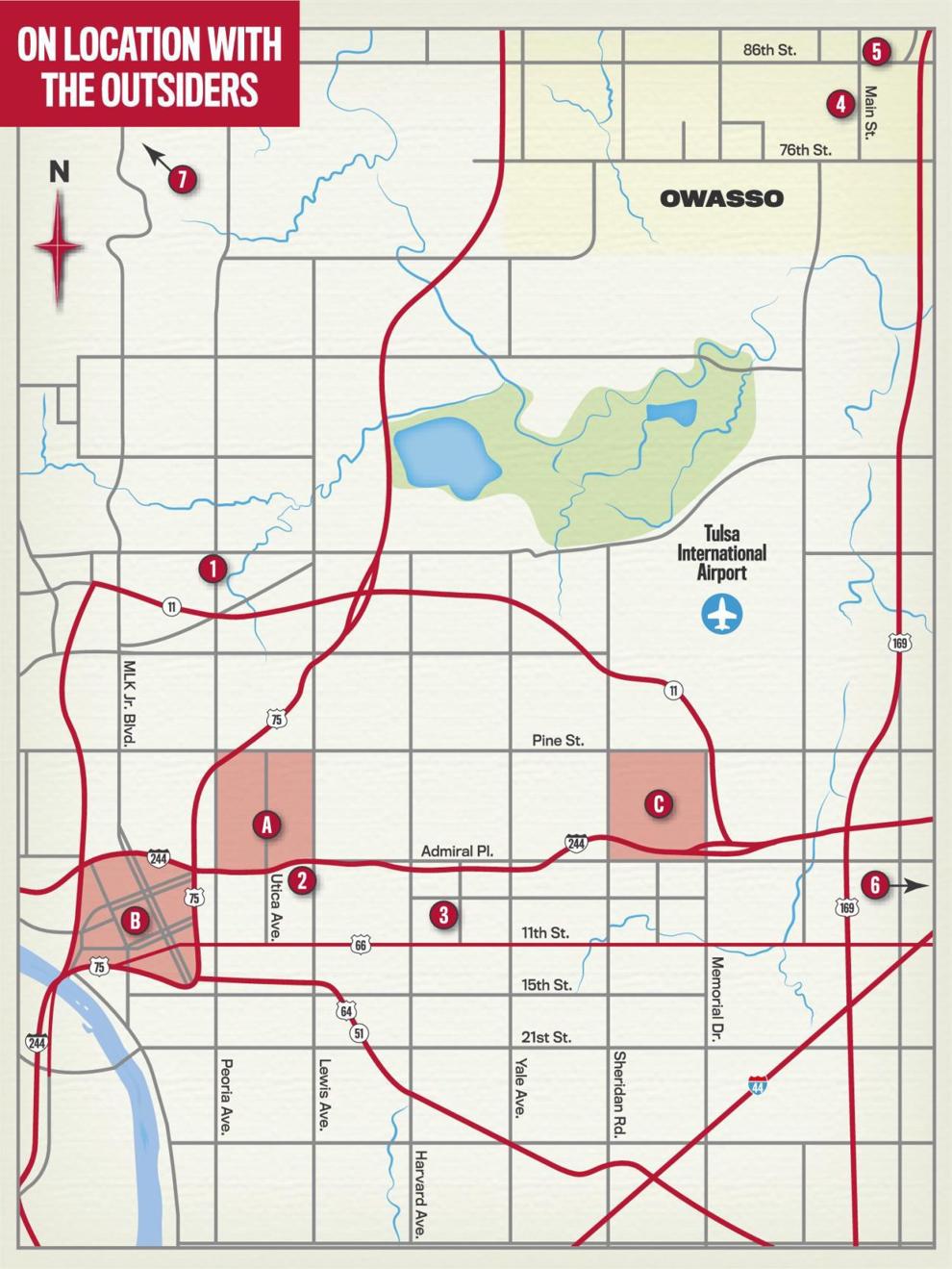 Circle Cinema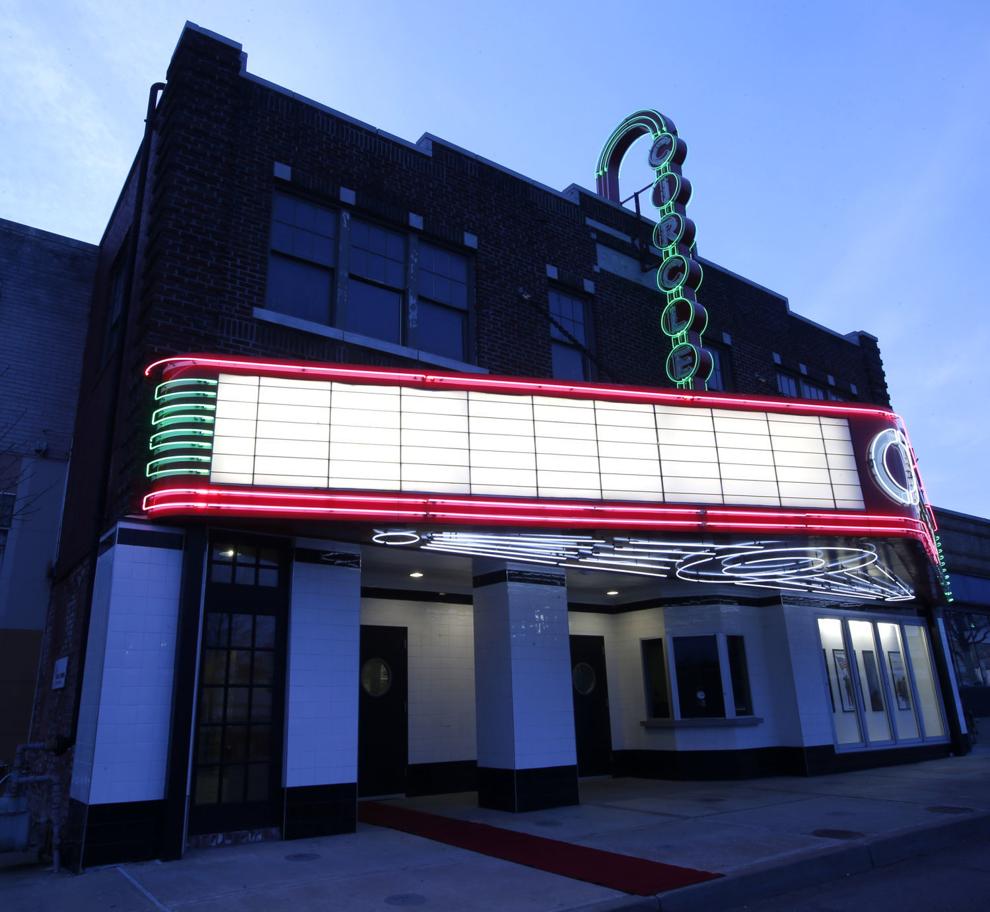 Will Rogers High School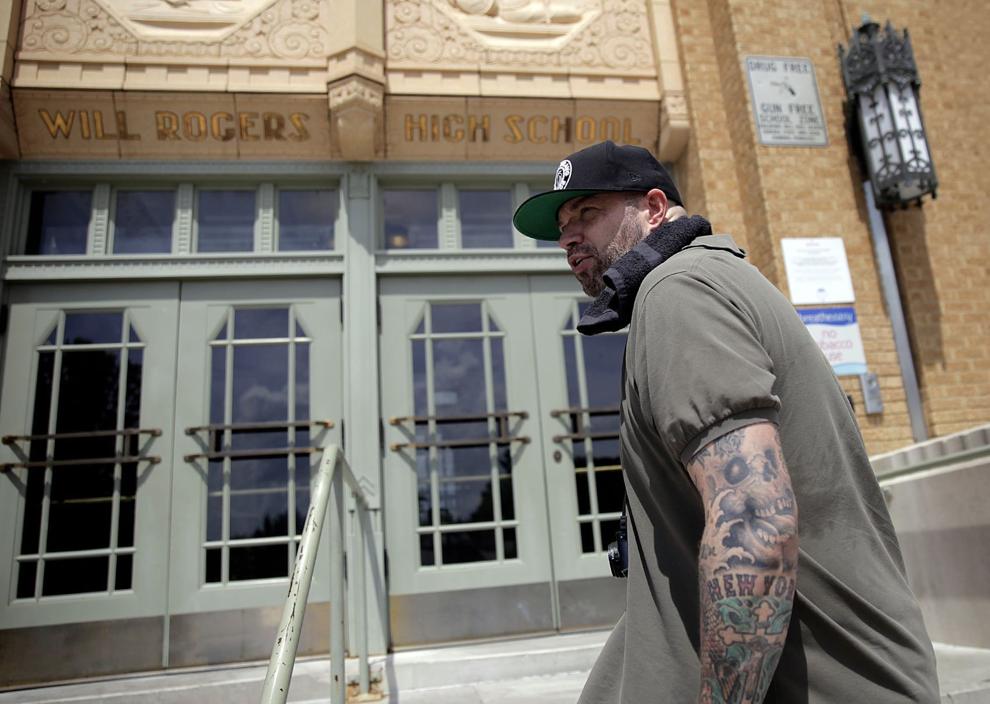 Will Rogers High School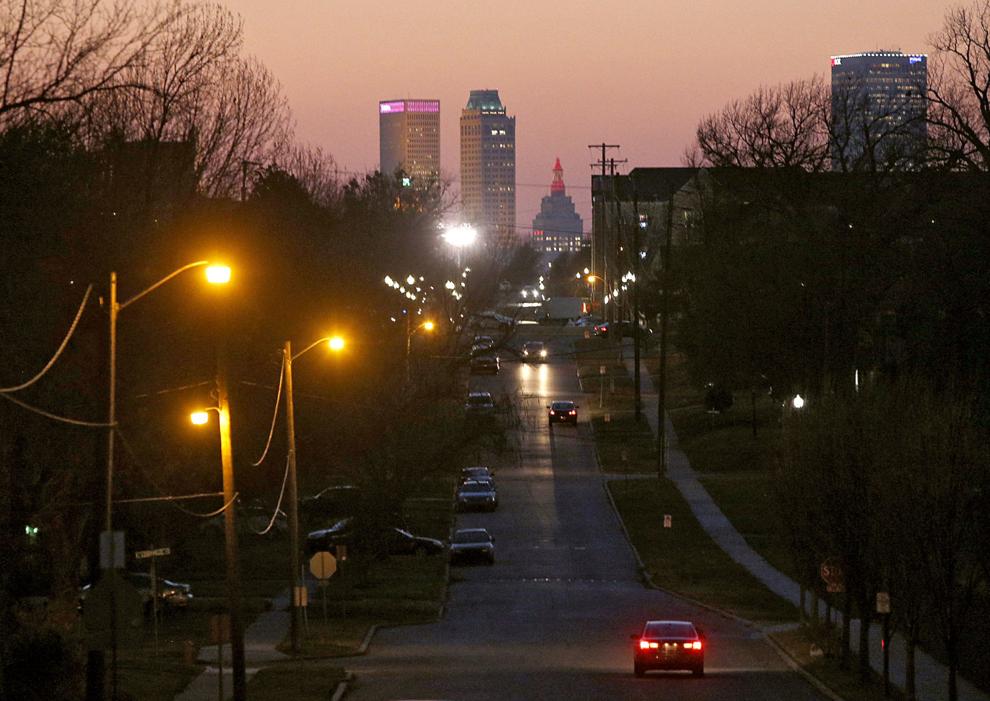 Outsiders class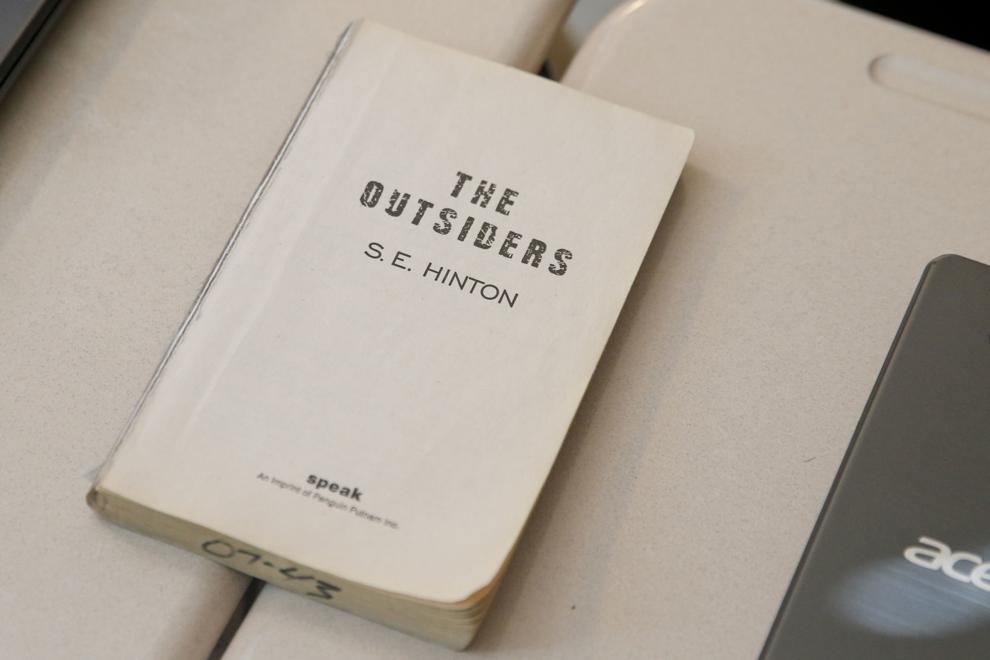 Owasso's Main Street
Windrixville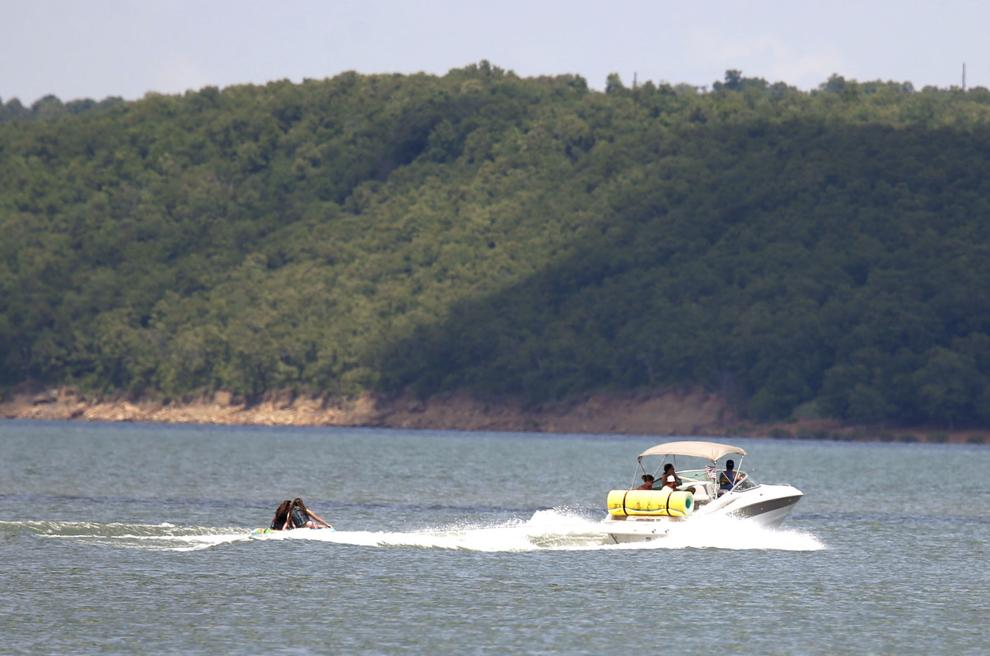 Rexall drugstore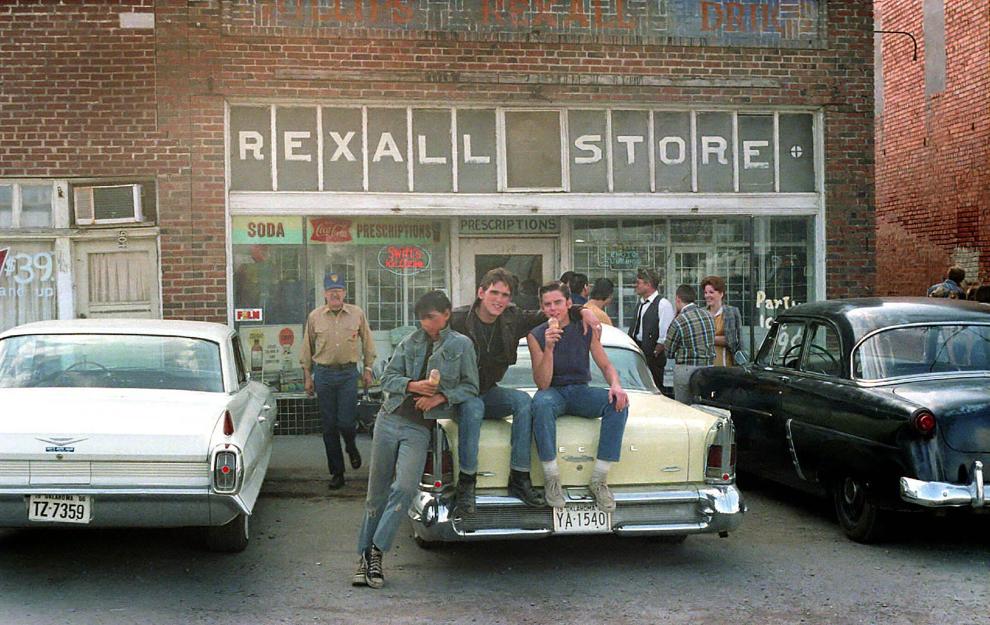 Outsiders house, park, neighborhood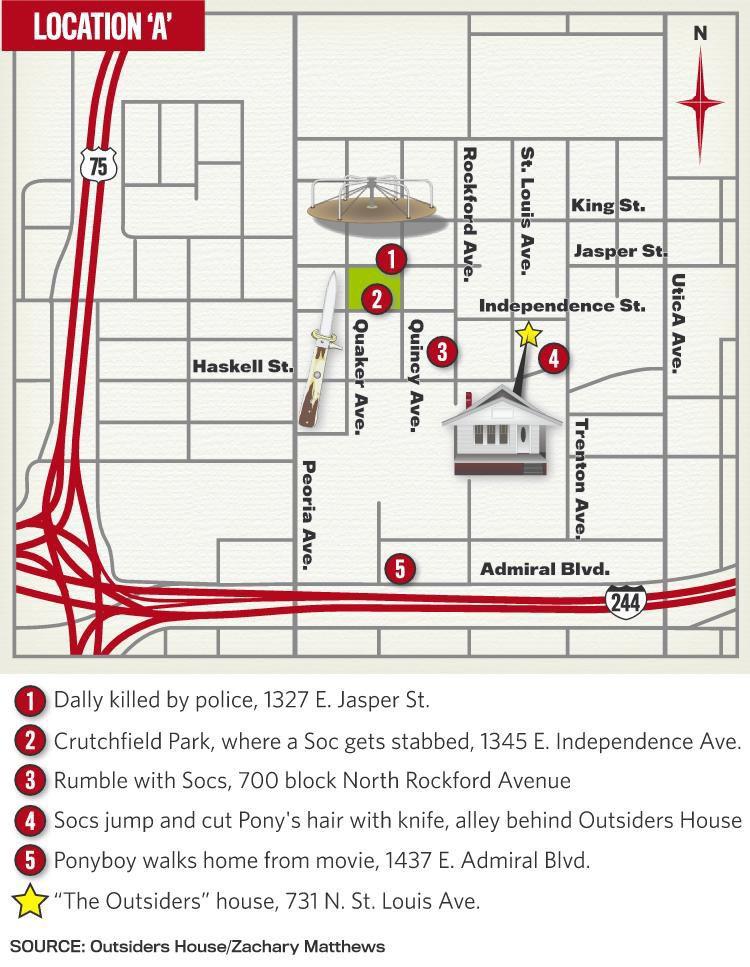 Crutchfield Park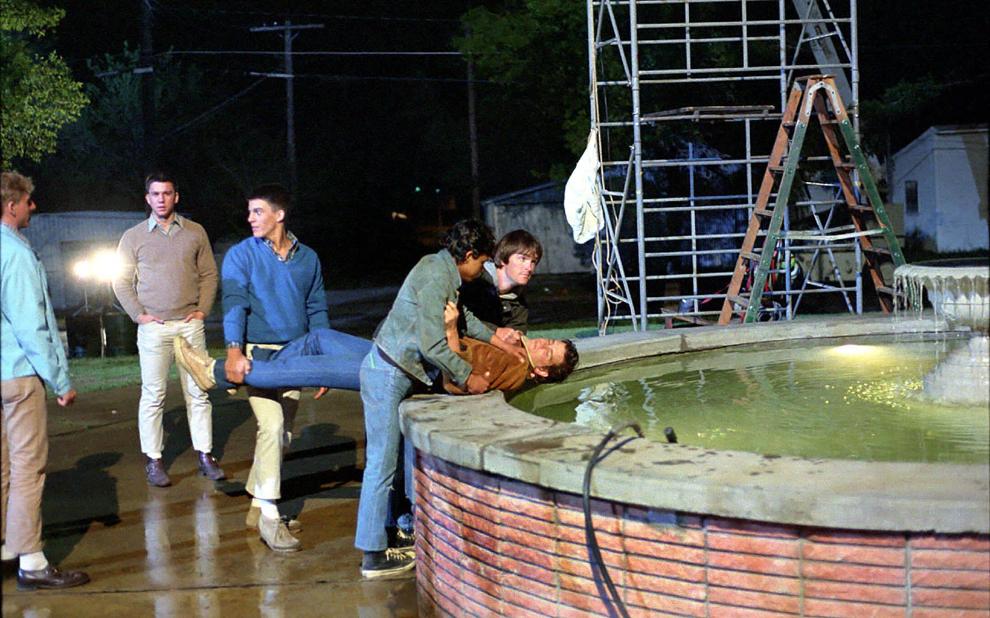 Crutchfield Park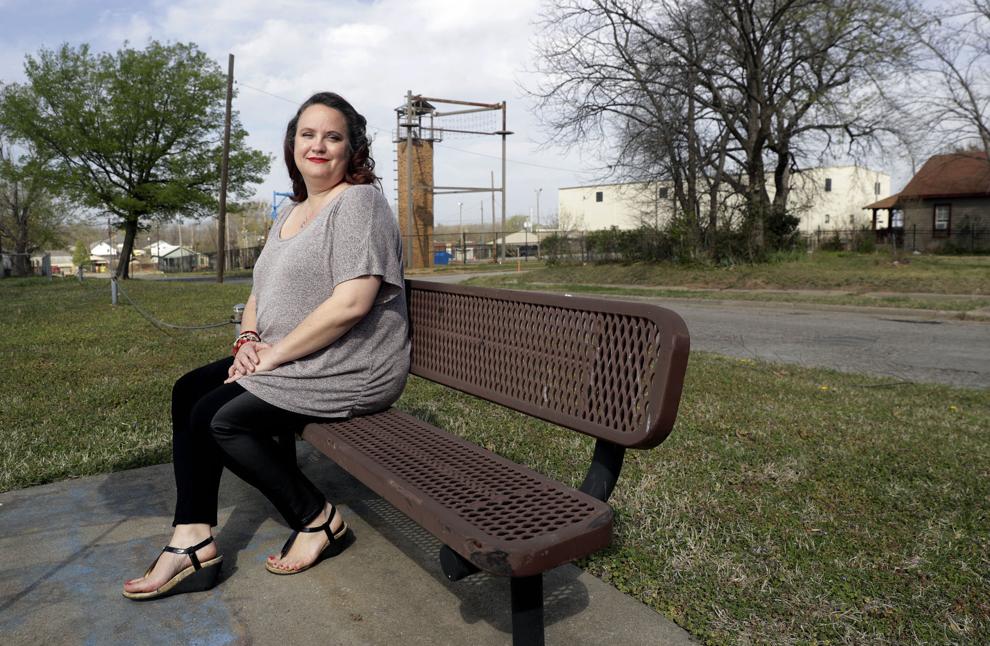 Rumble with the Socs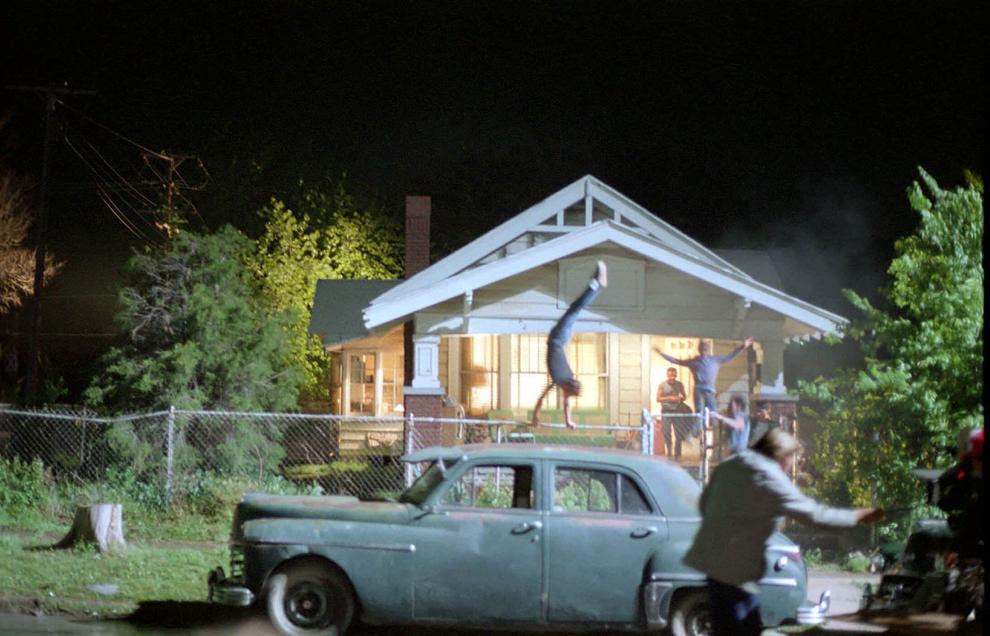 The Outsiders House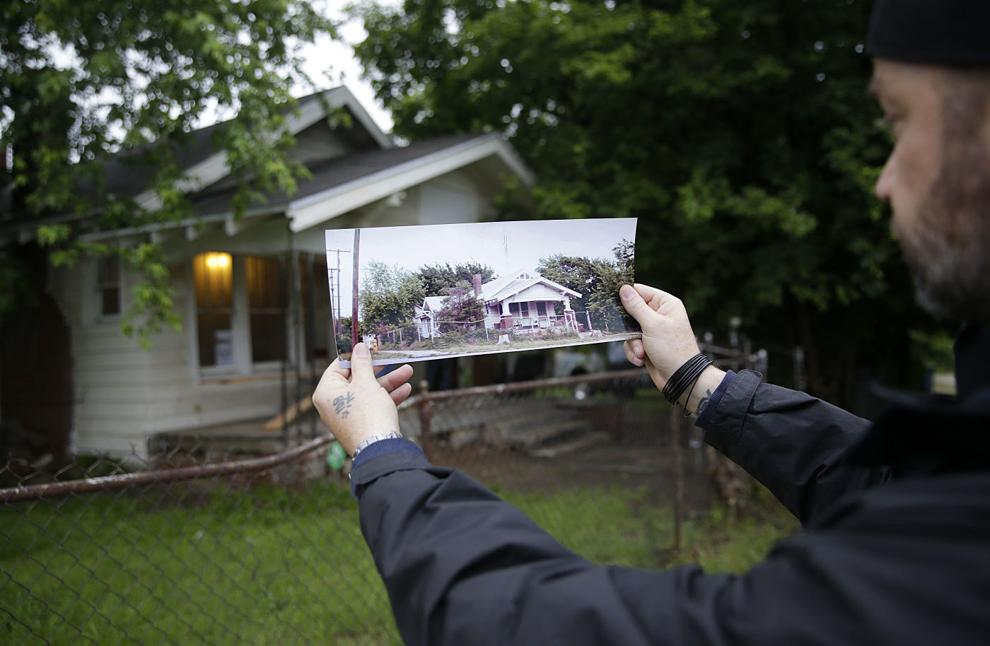 Crutchfield neighborhood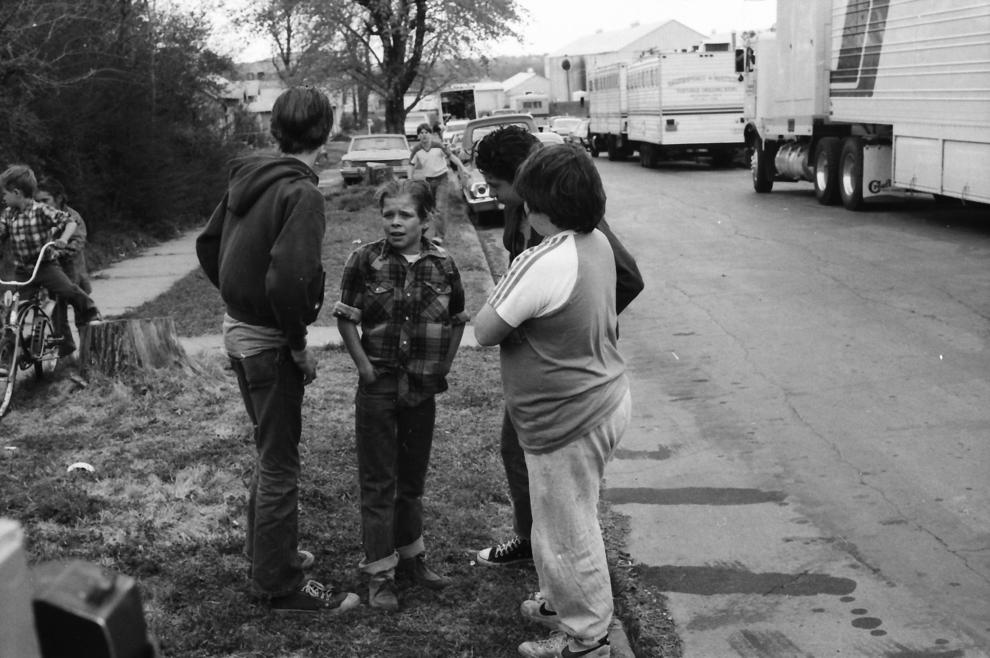 Crutchfield neighborhood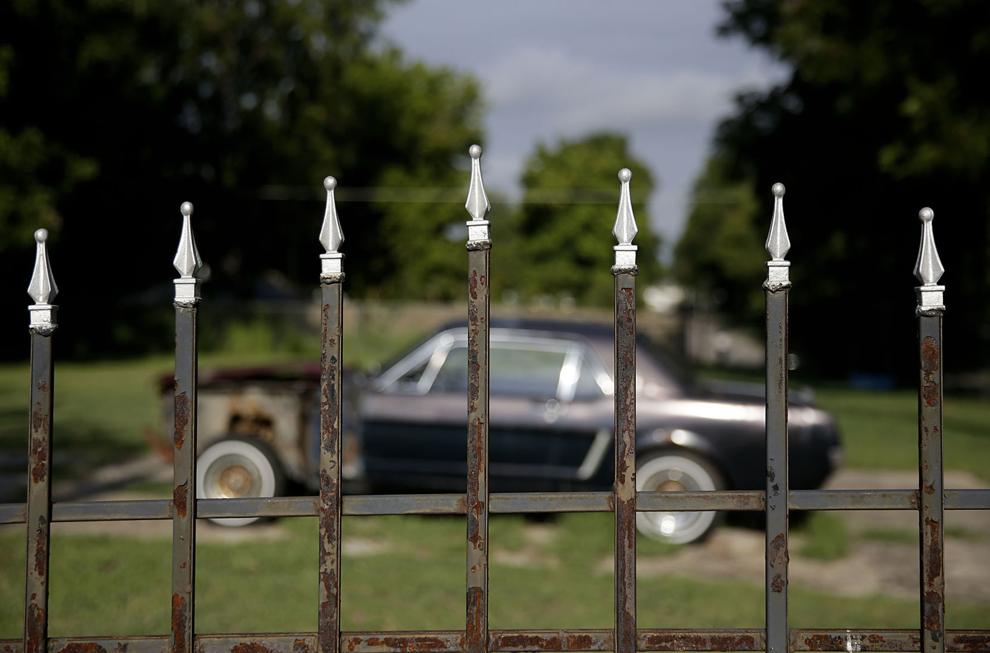 Outsiders downtown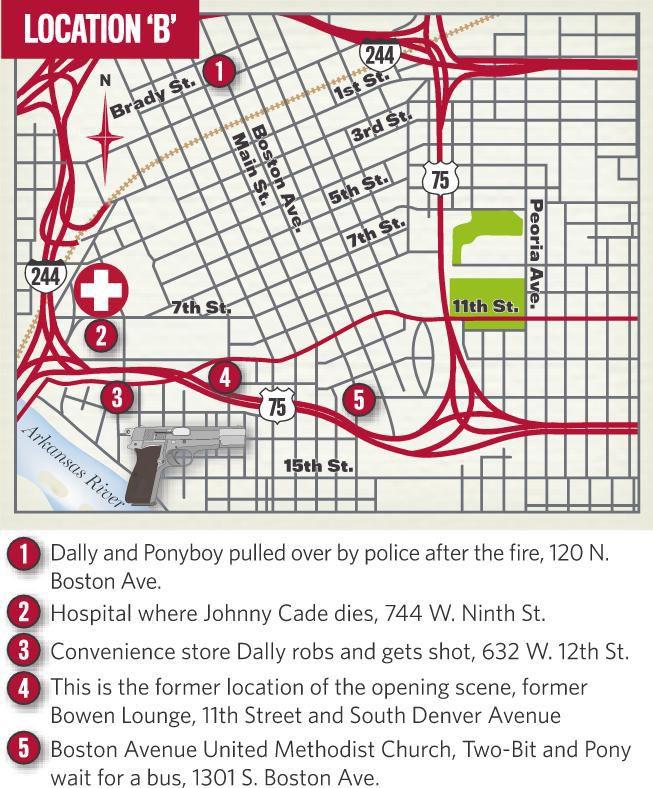 Woody Guthrie Center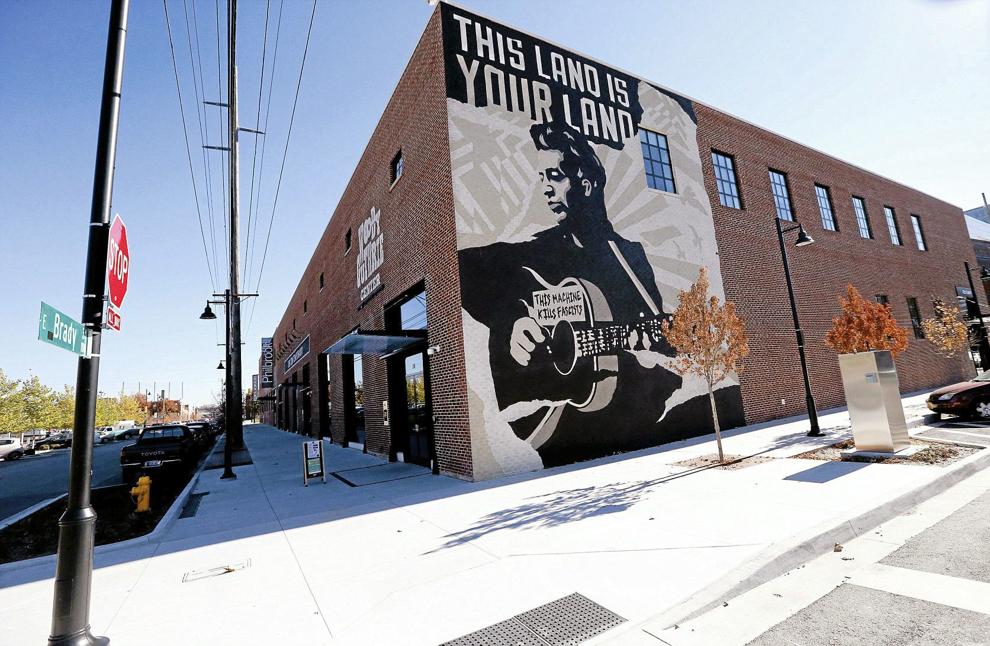 OSU Medical Center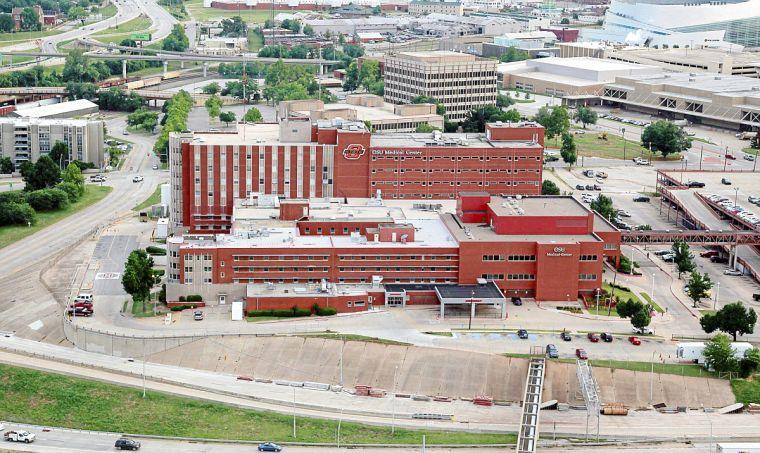 Train tracks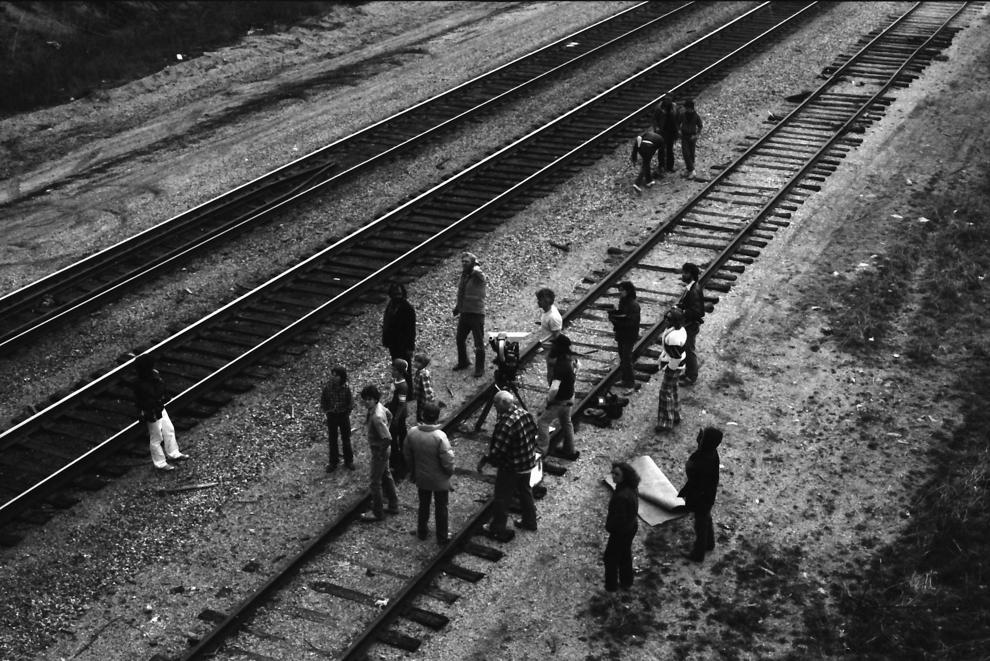 Train tracks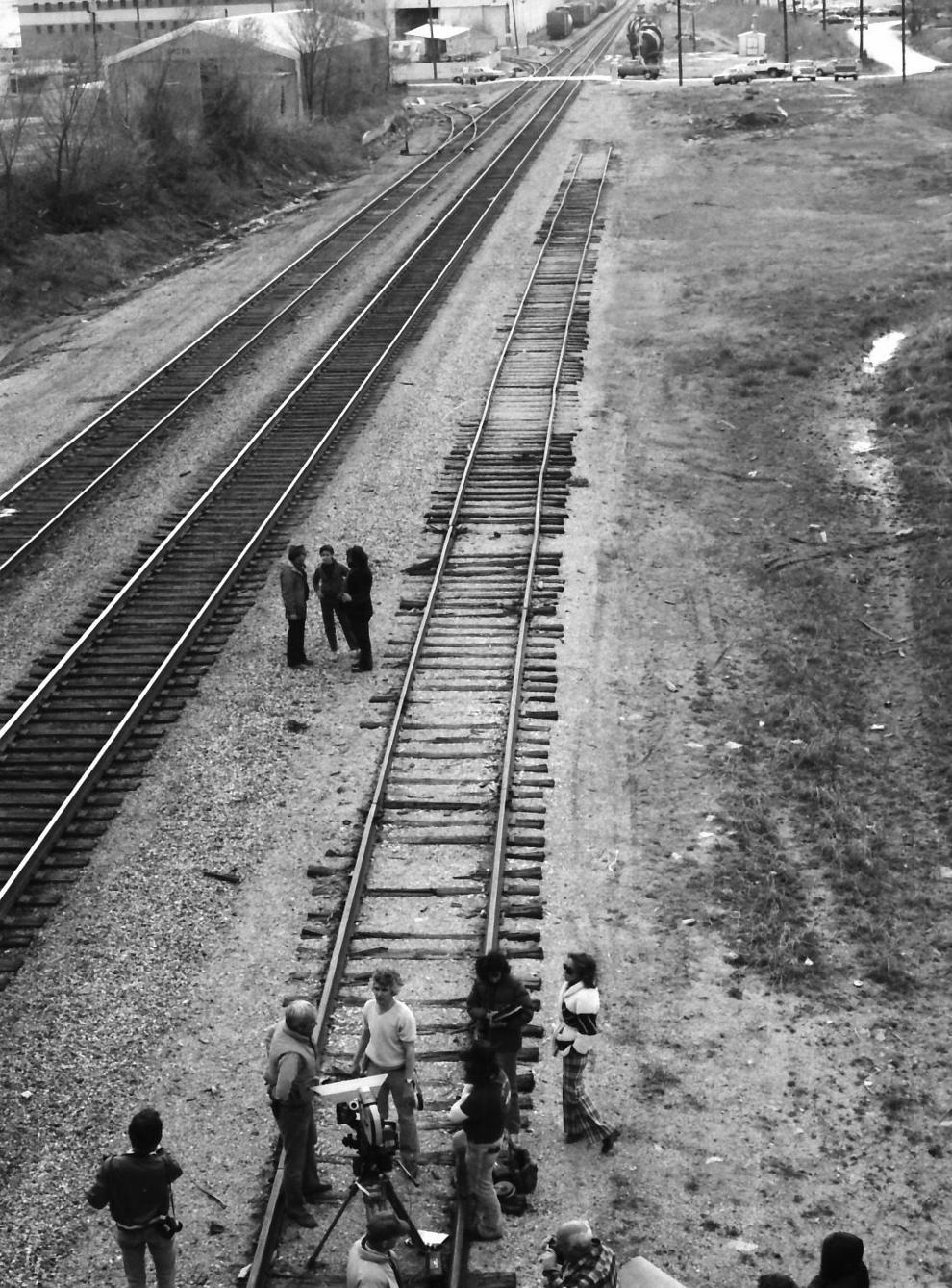 Train tracks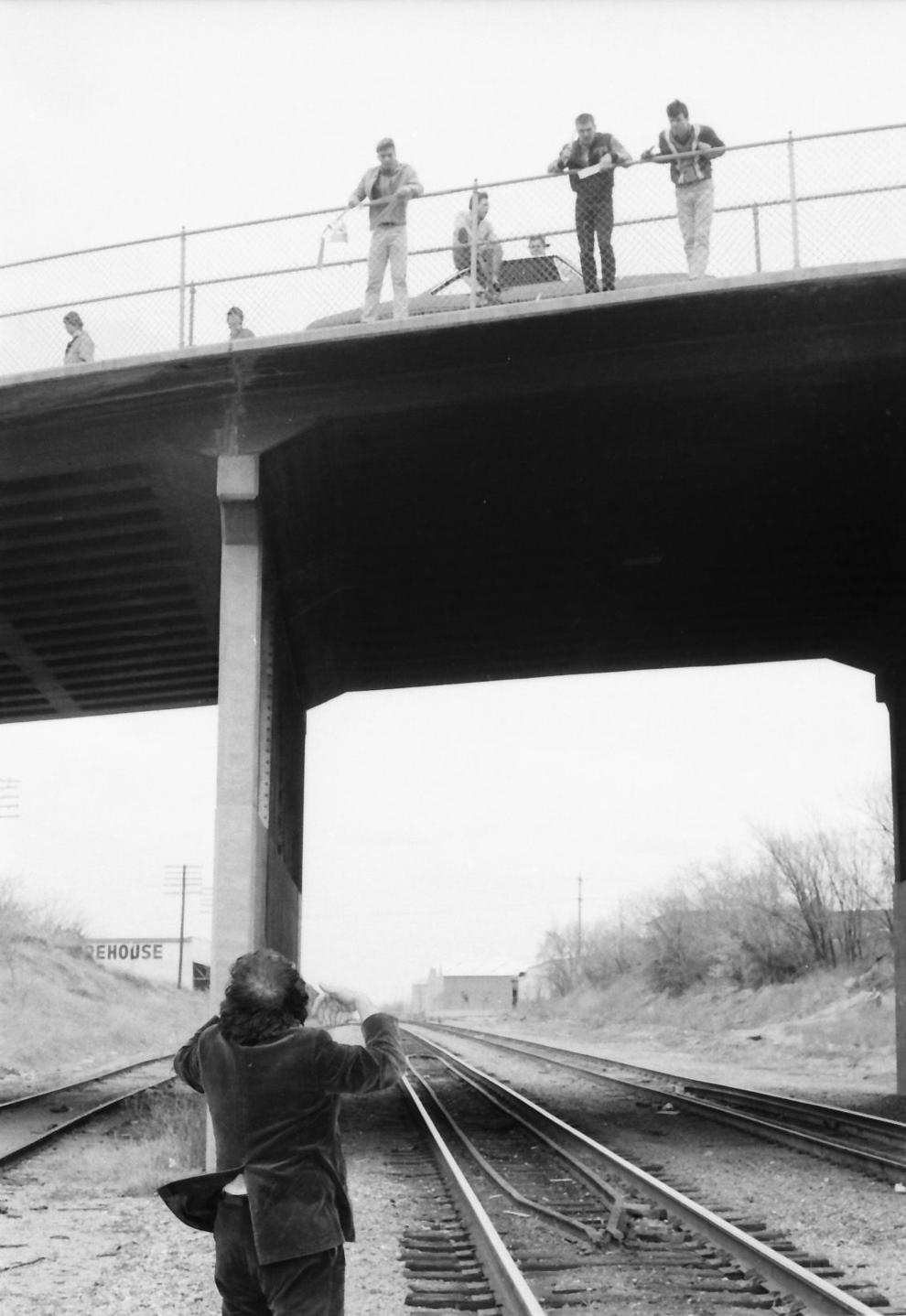 Boston Avenue Methodist Church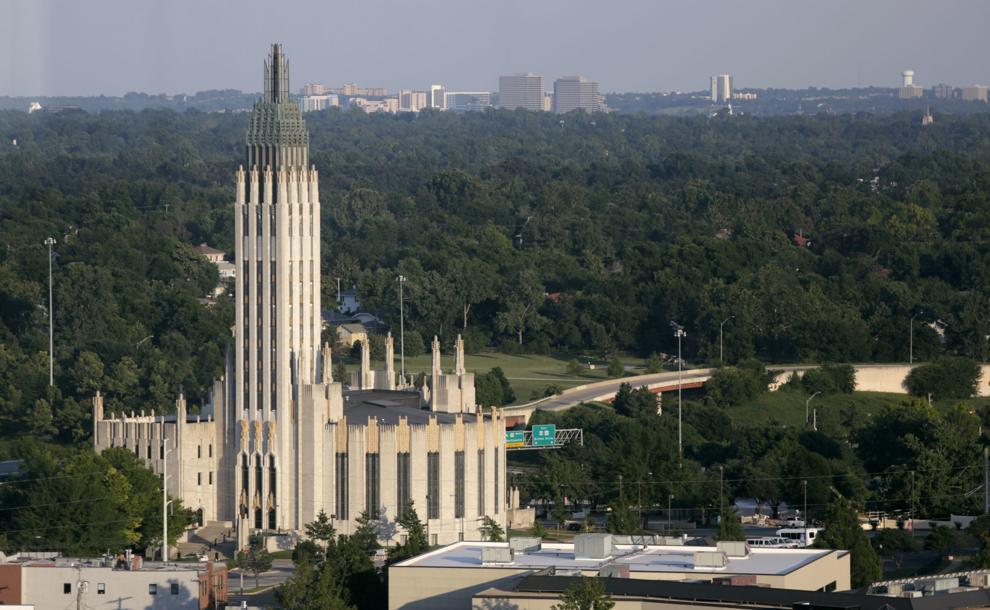 Admiral Twin, drive-in, warehouse market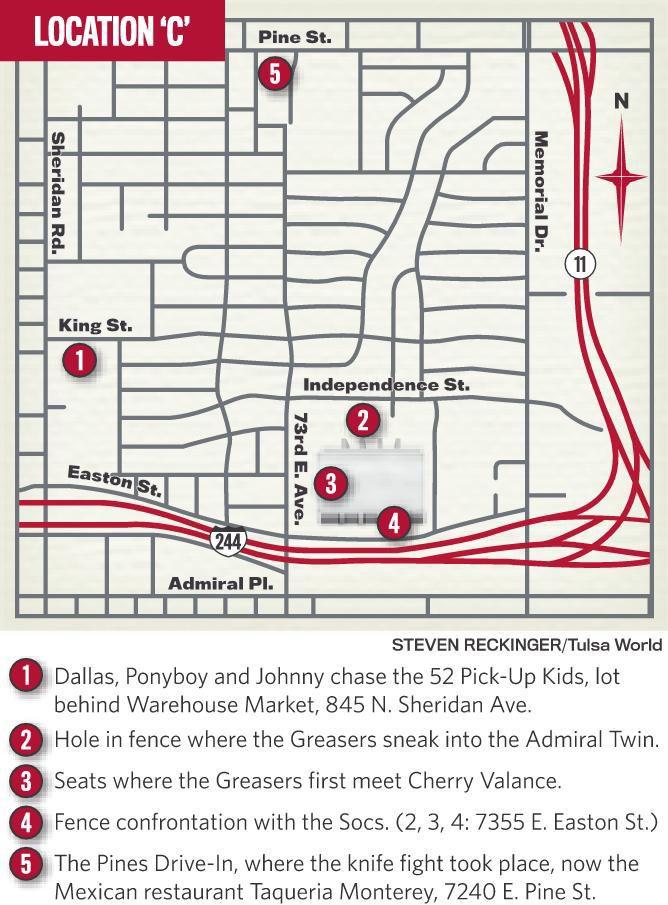 Admiral Twin Drive-In
Admiral Twin Drive-In
S.E. Hinton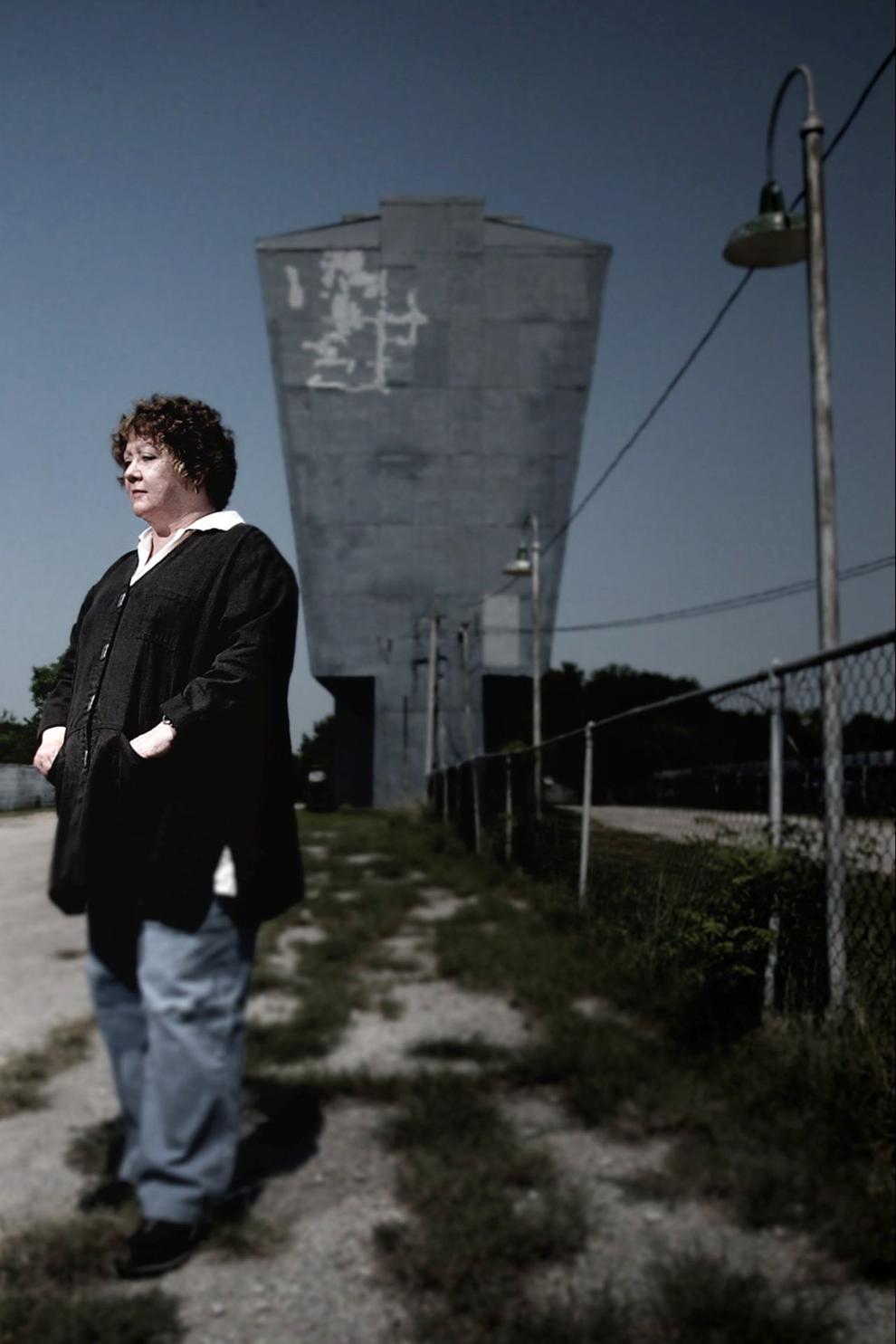 Rob Lowe and Tom Cruise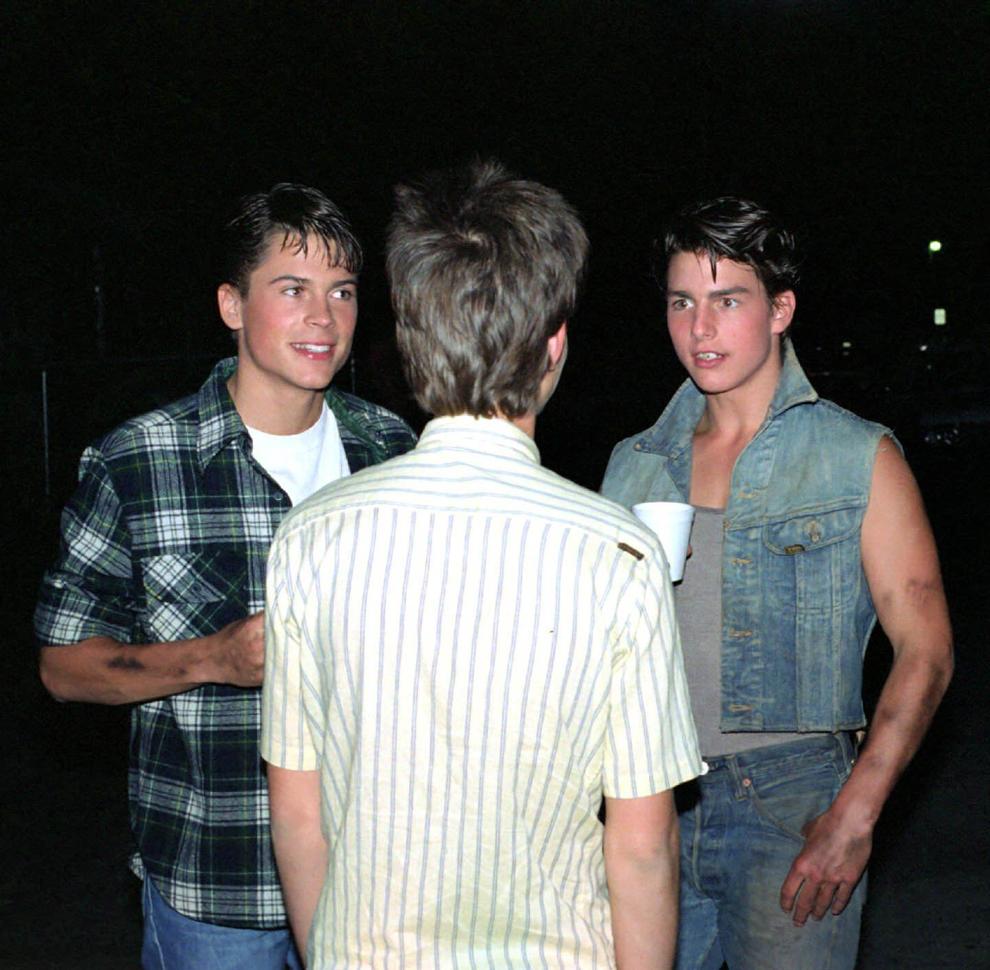 Patrick Swayze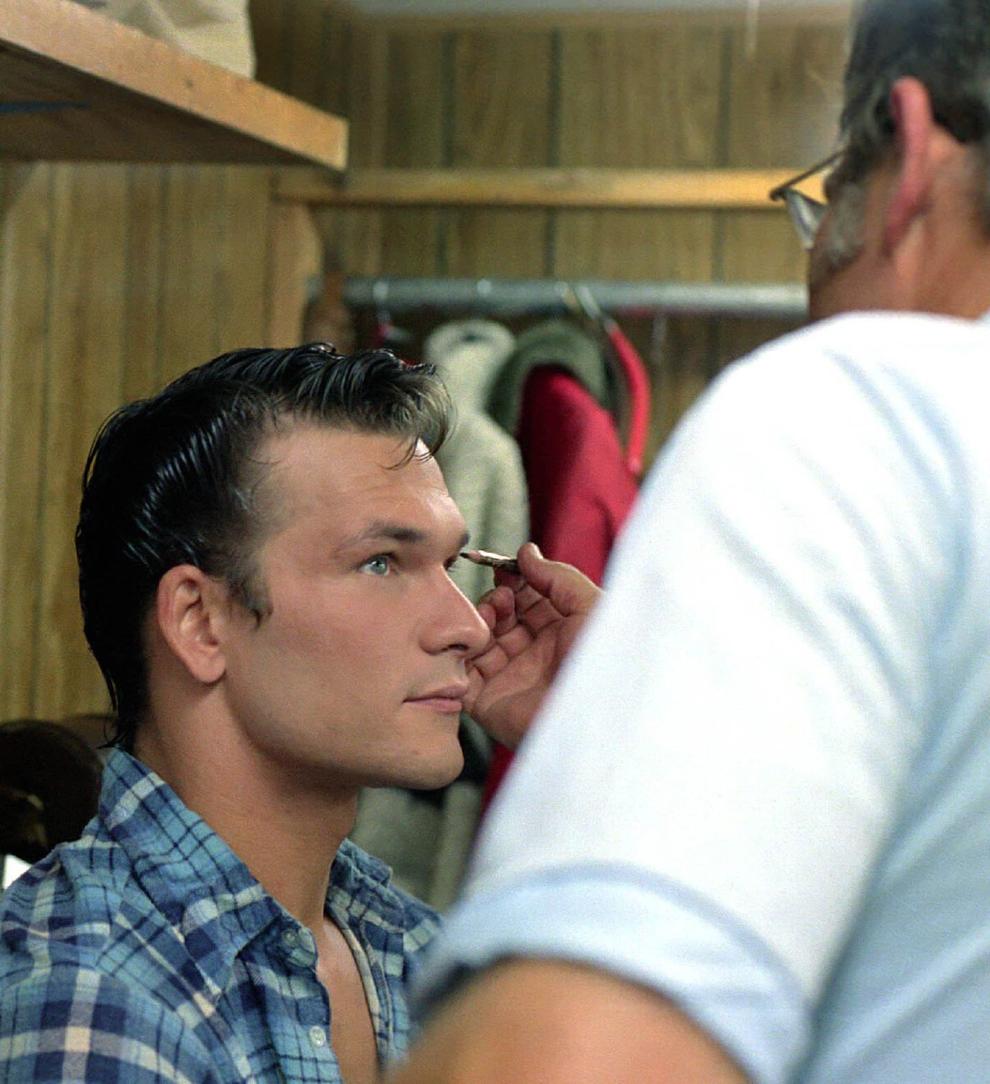 DX service station in Sperry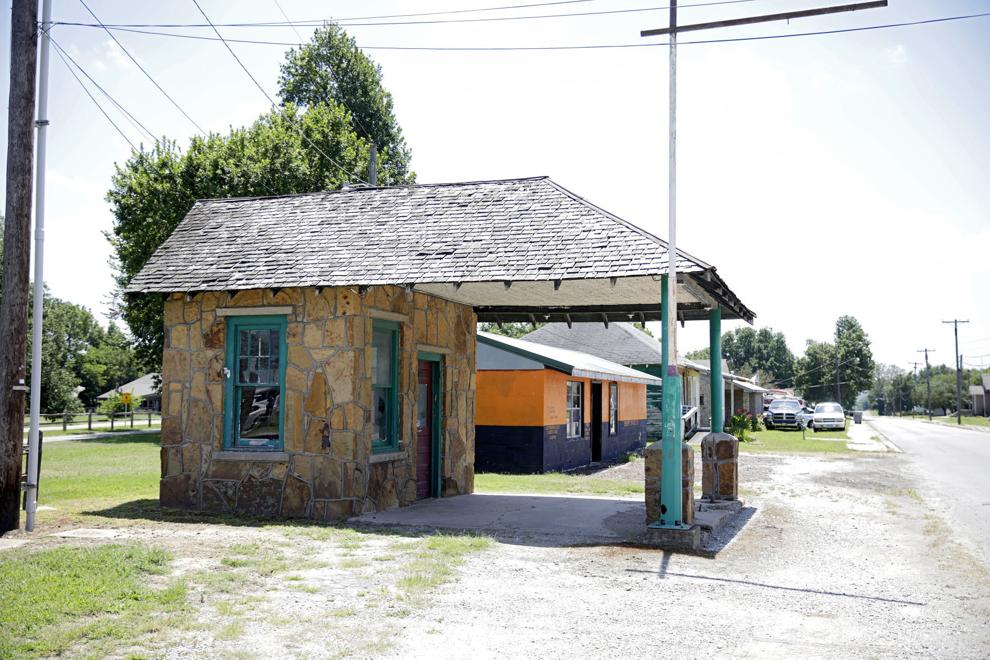 August 2016: The Outsiders house: Forgotten no more