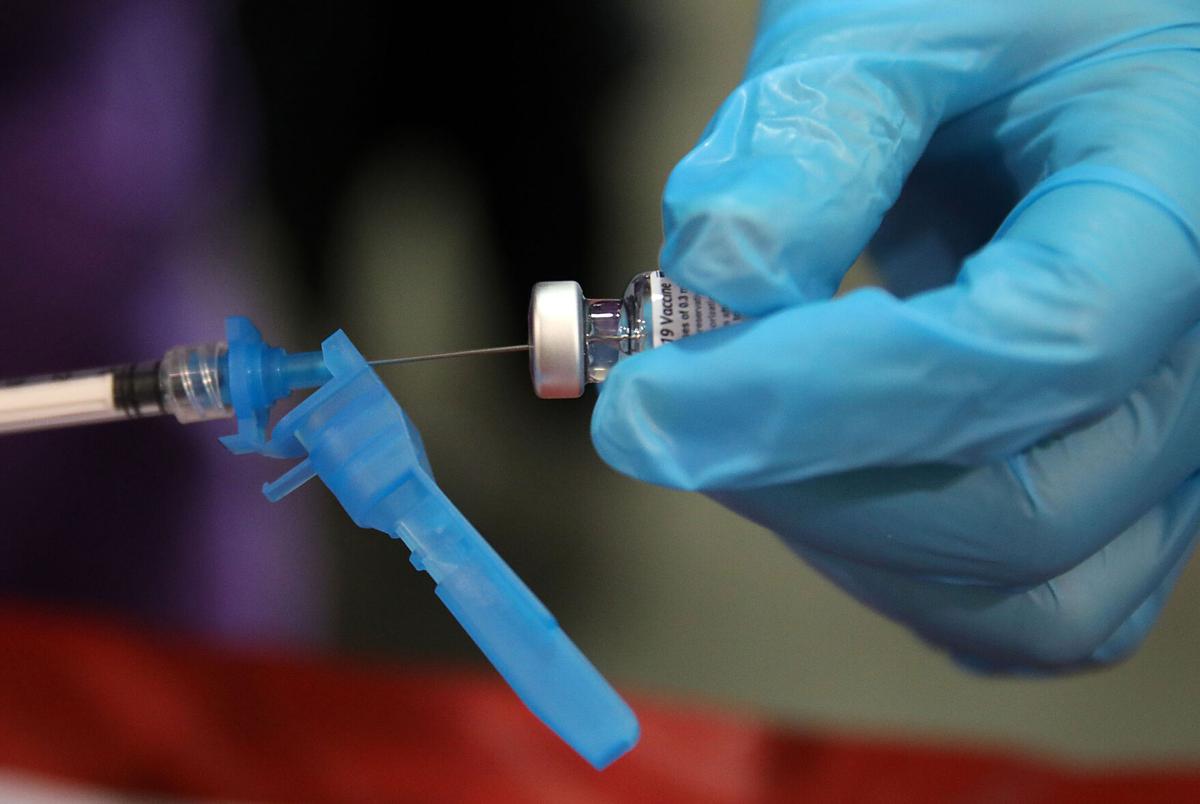 The online registration portal for the COVID-19 vaccine went live on Thursday, Jan. 7 and already countless Oklahomans are signing up to begin the process for getting the shot.
The federal government is notifying the state of its vaccine shipments one week at a time, so state and local officials say they are scheduling vaccinations only a week in advance at this point.
Oklahomans will be asked a series of yes or no questions in a survey "to determine their eligibility to receive the vaccine within Oklahoma's priority phase plan." The portal will let users opt-in to receive notifications when the vaccine is available to them.
As of late last week, the only groups who may schedule appointments through the portal are Oklahomans 65 or older, health care workers and/or first responders.
"Eligibility also doesn't mean you'll be able to receive an appointment right away," state health leaders said in a news release Wednesday.
Kaitlan Thatcher with the Wagoner County Health Department said when residents preregister, there is a button they should click that says, "notify me when appointments are available." They can then select a certain radius from their location in which to be notified of vaccine availability.
"Any time vaccines become available in that radius, it shoots you an email that says there are vaccines here and you can schedule your appointment. Residents then need to go into the portal and sign up," she explained. "For those not in the current age group being served, they will be preregistered. Once their phase comes up and it's time to get an appointment, it will start sending them emails and they can go in to complete the process."
Thatcher said because so many people are registering right now in the 65 and older age group, they are having a hard time getting emails out. Those email notifications should be received within 24 hours, but there is a bit of a lag now.
The state health department is utilizing its 2-1-1 call center to help answer questions about the vaccine and help people sign up. Phone lines are answered 24-hours a day, seven days a week.
Thatcher does remind, however, that residents will still need to have an email address to sign up. She encourages those who are older and may not have email or internet access to use the email address of a child or friend.
"Our phones are ringing like crazy at the Wagoner County Health Department and we only have two clerks at each office. We can't help them schedule an appointment, but we can answer questions," she noted. "We encourage people to call 2-1-1. They have a lot more staff to answer the phone."
Thatcher said the Wagoner County Health Department is putting out preregistrations on Wednesdays with emails going out on Thursday. Appointments fill up quickly and are dependent on the amount of vaccine available each week.
Last week, a pod clinic held at Coweta Assembly allowed 900 people to receive the vaccine in one day. Another 300 shots were given over the course of the week at the Wagoner County Health Department office in Wagoner.
This week, shots will only be given from the health department's Wagoner clinic.
"When we schedule appointments on the portal, it will tell residents where the clinic will be, whether it is at the Coweta Health Department or Wagoner Health Department. We will not know until week to week how many vaccines will be available," Thatcher reminded. "The online portal will send emails as well when it's time for their second dose and tells residents the places where they can schedule an appointment."