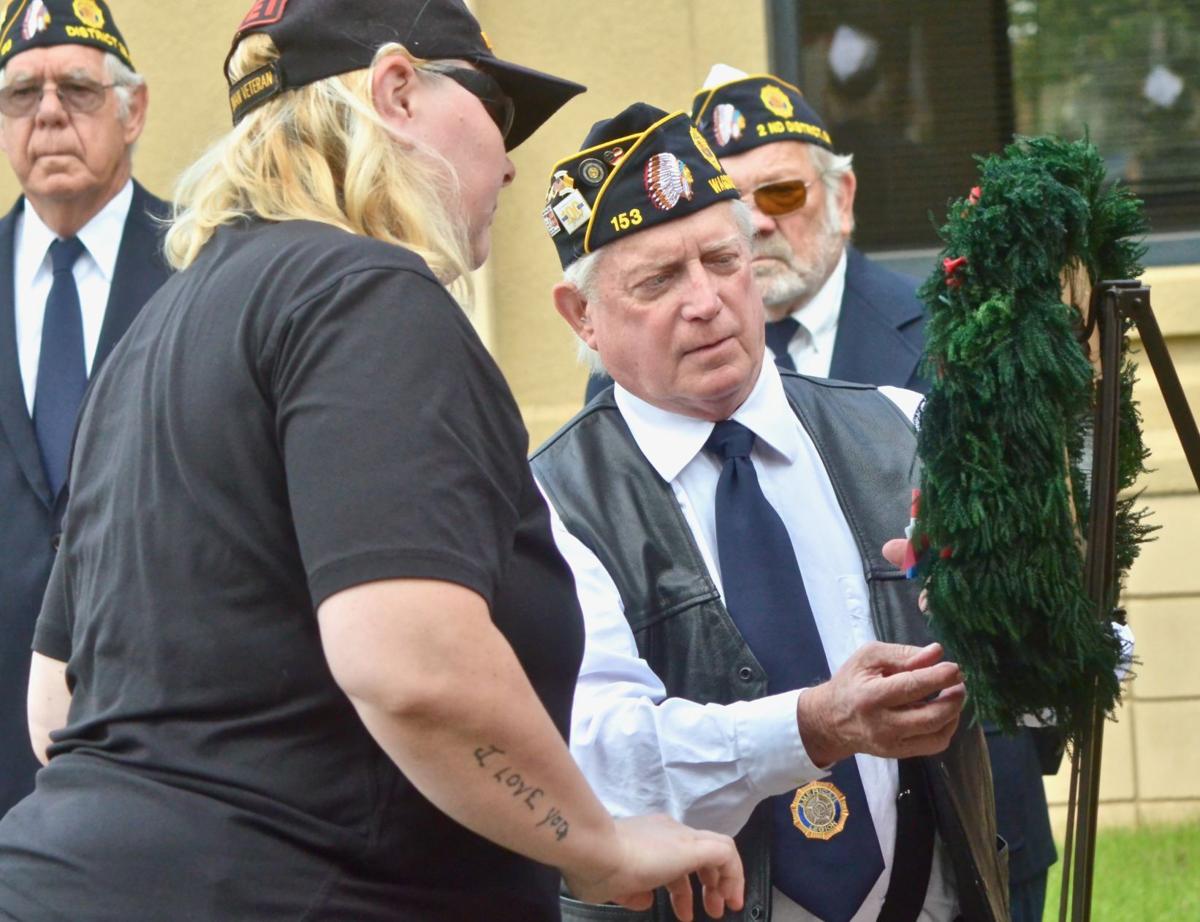 Members of the Cornerstone Church in Wagoner noticed some of their veteran church goers were struggling to sign up for Oklahoma Veteran Affairs services online, so they came up with a solution.
Church staff installed a computer, printer and paper supplies in their building across the street, and invited a volunteer to come to the church and help veterans navigate the VA website to receive benefits. The benefits could be related to anything the VA offers — healthcare, disability, education or records.
A person experienced in VA programs agreed to come to the building on 101 S. Polk Ave., and assist veterans free of charge. The first session will be Saturday, Sept. 25 from 10 a.m. – Noon.
The name of the service is part of "Project 25:35," stemming from Matthew Ch. 25, verse 35. The verse explains about the importance of helping other people.
It reads: "I was a stranger and you gave me food to eat. I was thirsty and you gave me a drink. I was a stranger and you welcomed me."
The Wagoner Elks Lodge donated the computer, printer and paper supplies to Cornerstone Church.
"It's one of the biggest problems we hear veterans complaining about," said Debbie McGlothlin, a member and volunteer with Cornerstone Church. "We think it would be an awesome thing to offer to the community."
McGlothlin said several church members are veterans, and this service would be one more way to offer community assistance. It's something Cornerstore Church always strives to do, she said. Last month, the church organized a 120-bag grocery giveaway. They also offer Wagoner residents job-search and resume writing help.
McGlothlin said she is going to see how the first session goes, but would like to offer the service at least once a month. If more computers are needed in the future, McGlothlin said they've received an offer to get more units.
The service would be available for any veteran, she said.
A handful of veterans already expressed interest in the service. The Wagoner Elks Lodge also volunteered to contact different veteran groups, she said.
The Wagoner Elks Lodge received the Wagoner Area Chamber of Commerce's 2021 nonprofit of the year award.
The building, across the street from the church on Polk, has since been opened, remodeled and turned into a community service building, McGlothlin said.
Veterans Jeff Sandusky and Nathan Jones volunteered to help set up the computer system before the Sept. 25 session.