PAWHUSKA — Percy Bowen has a front-row seat — the swing on his front porch — for the making of a movie.
Born in Pawhuska and raised in Los Angeles, Bowen traveled the world while in the military. Now he's back in his hometown, where he and his German bride and their dog, Thor, live in perhaps the most patriotic-looking house (red, white and blue) in all of Osage County.
Bowen, when talking about Pawhuska, said he "likes the quiet."
But Hollywood is joining Bowen in Pawhuska, which means things are going to get less quiet, and he's OK with that. Heck, he may just throw a party.
The Martin Scorsese film "Killers of the Flower Moon" will be shot in Pawhuska and other Oklahoma communities. Prep work is ongoing. On Monday, workers placed railroad ties in a field directly in front of Bowen's home. The goal is to build a faux railway that will be used for filming purposes.
Whenever the shoot happens, will Bowen be interested enough to watch?
"Oh yeah. I can't wait," he said. "I've got a smoker out back. I'm going to sit out here and smoke something."
Bowen, while answering questions for this story, invited guests to follow him to his backyard to see a gargantuan smoker he constructed. He said the smoker can hold eight slabs, 40 chickens "and I don't know how many hot dogs and hamburgers."
Get the idea Bowen might turn his front row seat to "Killers of the Flower Moon" into a party?
"I'm going to try to," he said.
"Killers of the Flower Moon" will bring a legendary filmmaker, decorated actors (the cast includes Academy Award winners Leonardo DiCaprio and Robert De Niro) and a financial boost to the state.
On March 3, Lieutenant Governor and Secretary of Tourism Matt Pinnell tweeted that the film, TV and music industries will generate a projected $161.7 million in economic development and 10,000 Oklahoma jobs this year. Two weeks later, when the Oklahoma Film + Music Office announced that "Killers of the Flower Moon" was seeking Oklahoma-based crew, Pinnell shared the news on social media and called "Killers of the Flower Moon" the largest film production in state history.
Small town, big news "Killers of the Flower Moon" is only in pre-production, but visitors already are trickling into Pawhuska (population 3,000-plus) for a peek.
Johanna McCarthy, who grew up in Bartlesville and lives in Lee's Summit, Mo., took advantage of Missouri's spring break week to escort three of her sons (another son had a baseball obligation) to Pawhuska. She said they visited to check out the Pioneer Woman Mercantile and to see what was going on with "Killers of the Flower Moon."
"We heard they were doing some things in preparation for the film and we are just kind of checking it out," she said.
McCarthy's timing was good. She and her sons, ice cream cones in hand, paused on Kihekah Avenue to watch more than two dozen film crew members go about their business in front of an abandoned appliance store (more on that later). Whatever the crew members were doing couldn't be described as exciting, at least from a spectator's point of view. But the gathering was a reminder that something big is on the way.
McCarthy said she thinks it's great that "Killers of the Flower Moon" will be shot here.
"It obviously brings money into the community," she said. "This will be good exposure for the area. There is really cool architecture here."
Book sparked interest "Killers of the Flower Moon" was luring tourists to Pawhuska before it became an about-to-happen movie.
The movie will be based on author David Grann's 2017 best-seller "Killers of the Flower Moon: The Osage Murders and the Birth of the FBI." The non-fiction book is about the murders of members of the oil-wealthy Osage Nation in the 1920s. A string of brutal crimes during that time period came to be known as the Osage reign of terror.
If you visit the Osage County Historical Museum in Pawhuska, you'll find copies of the book, other Grann works and "Osage Reign of Terror," a Lonnie Underhill book that covers the same topic as "Killers of the Flower Moon."
Garrett Hartness, director of the Osage County Historical Museum, and other museum workers who assisted with Grann's research were among people thanked by the author in "Killers of the Flower Moon." Hartness said the publication of the book led to 500 to 700 visitors per month. Then COVID-19 arrived and the museum was temporarily closed.
Hartness was asked if he knows beyond a shadow of a doubt that the book drove visitors to Pawhuska. He told a story about visitors from Norway who were touched by the book and wanted to experience the area. He said two vacationers traveling from Arkansas to Colorado detoured through Pawhuska on the way back because they had been listening to an audio version of the book during their drive. He said a book reader from Tennessee stayed a week in her motorhome and "just went everywhere she could go" visiting sites connected to the book.
"It just drew me in," she told Hartness.
Hartness said he is excited about the movie. He wishes Pawhuska had build more hotels after Ree Drummond opened Pioneer Woman Mercantile, a popular tourist destination that sparked life into the downtown area.
Western-inspired businesses are sprinkled throughout Pawhuska. The Ben Johnson Cowboy Museum, which pays tribute to the Academy Award-winning actor and others who contributed to cowboy culture, opened in 2016 with a guest appearance from former "Gunsmoke" actor Buck Taylor. An Osage tribal museum is located next to the Osage Nation HQ on a hill high above a downtown area that is getting a 1920s makeover for the movie.
"We'll see I guess in the next couple of years what will happen after the movie plays out and how many people are drawn in after that," Hartness said.
Pawhuska is no stranger to the film industry. In addition to transforming a hotel into the Constantine Theater, Charles Constantine (a Greek immigrant who moved to Pawhuska in 1905) made movies of his own. Pawhuska-based Arrowhead Film Company operated during the silent film era. The door to the film office survived and is in stashed away at the Osage County Historical Museum. More recent: The 2013 film "August: Osage County" (stars included Meryl Streep and Julia Roberts) was shot in Pawhuska, Bartlesville and Los Angeles.
Said Hartness: "When they did 'August: Osage County' here, it brought in some people — not a tremendous amount, but it did bring in some."
Pawhuska being transformed Standing outside the doorway of a downtown business, Bobby Cobb of Tower Loans indicated he's glad "Killers of the Flower Moon" will be shot in Pawhuska because it will help the city.
"We've got more tourists coming in and people are making money on their little businesses and it's helping our city grow," he said.
Cobb already has noticed an uptick in visitors. Later in the day, those visitors included "Killers of the Flower Moon" crew members who made their way down Kihekah Avenue, where shooting sites are tagged with paper markers on the windows.
One of those sites, 612 Kihekah Avenue, would normally be occupied by a business, Hometown Appliance, although you could never tell by looking. For the movie's sake, the exterior of the storefront was peeled away to give the building a throwback vibe. Inside, Hometown Appliance is vacant — a blank canvas to be used for motion picture artistry.
What happened to Hometown Appliance? The business relocated to a temporary home elsewhere in Pawhuska.
Representatives from "Killers of the Flower Moon" approached Hometown Appliance owner Jody Martin before the COVID-19 pandemic and asked if they could use his property. The pause button was hit during the pandemic. When people from the film and Martin reconnected, the request expanded.
Initially, Martin, who owns two spaces downtown, was going to vacate one space and move Hometown Appliance to the other. Folks from the movie decided they would like to use both spaces.
"I'm kind of a man of my word and I told them that we would 'do' the movie and then they needed it all," Martin said. "In order to survive, in order to continue to still be in business and help the movie bunch out, we moved out here (a few blocks to the west). If I just wanted to be ugly, I could have said 'nope, nope, you all are going to have to find something else.' But my building is right in the middle of the set."
Martin said they have got his temporary location leased through July 31. Martin hopes to be back in his regular location by August. He has more than 40 years invested in the Kihekah Avenue spot — 30 as the appliance store's owner and 12 as an employee of a previous owner.
Meanwhile, Hometown Appliance is back in the movie business. Director Terrence Malick, who has Bartlesville roots, used locations around Pawhuska when shooting the 1998 film "The Thin Red Line," according to Martin.
"They shot one scene in front of my building," Martin said. "The guys just walked by. I'm kind of a movie guy. I like movies. And there are a lot of people in town that feel that way I do. They are anxious and excited. Martin Scorsese has been been in my building twice. I still haven't met him because I have been busy doing things and he has been busy doing things while he was there."
Martin, when being interviewed about the relocation of his business, reminded visitors that many people from Pawhuska have gone on to do things.
Drummond (blogger, author, TV personality), Johnson (Oscar recipient/rodeo champ) and record-setting jockey G.R. Carter are likely the most recognizeable names. Others who have made a splash in the entertainment world include actor and voice actor William Salyers, born-in-Pawhuska animation professional Mitch Schauer (creator of Nickelodeon's "The Angry Beavers") and Emmy-nominated actor Larry Sellers of "Doctor Quinn, Medicine Woman." Martin said his son-in-law, Ora Brown, was among competitors this season on the Trace Adkins-hosted reality show "Ultimate Cowboy Showdown," which airs on INSP. The Boy Scouts of America began in Pawhuska.
In addition to being the home of the Osage Nation and the Tallgrass Prairie Preserve, Pawhuska holds the distinction of being the town where the first Boy Scouts of America troop was formed (thus the statue in front of the Osage County Historical Museum).
"There's a lot of history here," Bowen said, sharing some of that history while chatting about his hometown.
The built-for-the-movie railroad track that is being constructed in front of Bowen's home once was the site of an actual railway. The tracks marked a dividing line during an era of segregation.
Bowen, who has lived at his current residence since 2006, said he was born on First Street in 1957. More than 60 years later he's in a prime location: First-row seat for "Killers of the Flower Moon."
Pawhuska man reacts to 'Killers of the Flower Moon' film site near his home
Made in Oklahoma movies, from box-office hits to upcoming projects
Made in Oklahoma movies, from box-office hits to upcoming projects
Coming soon: 'Killers of the Flower Moon'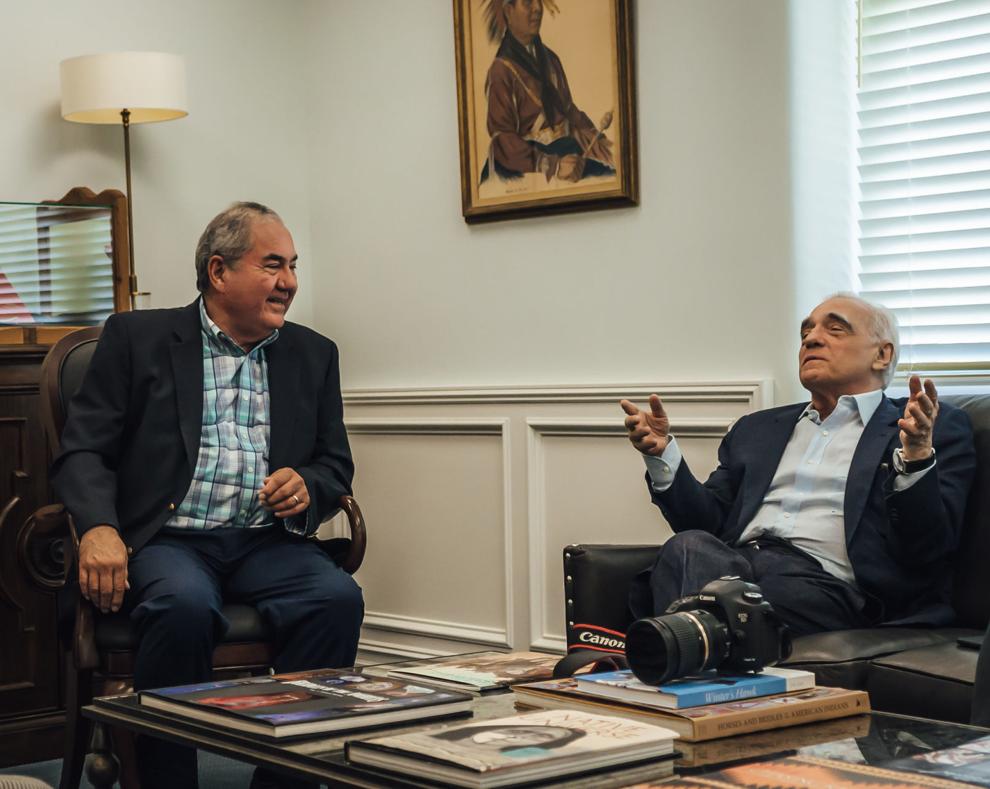 'Minari'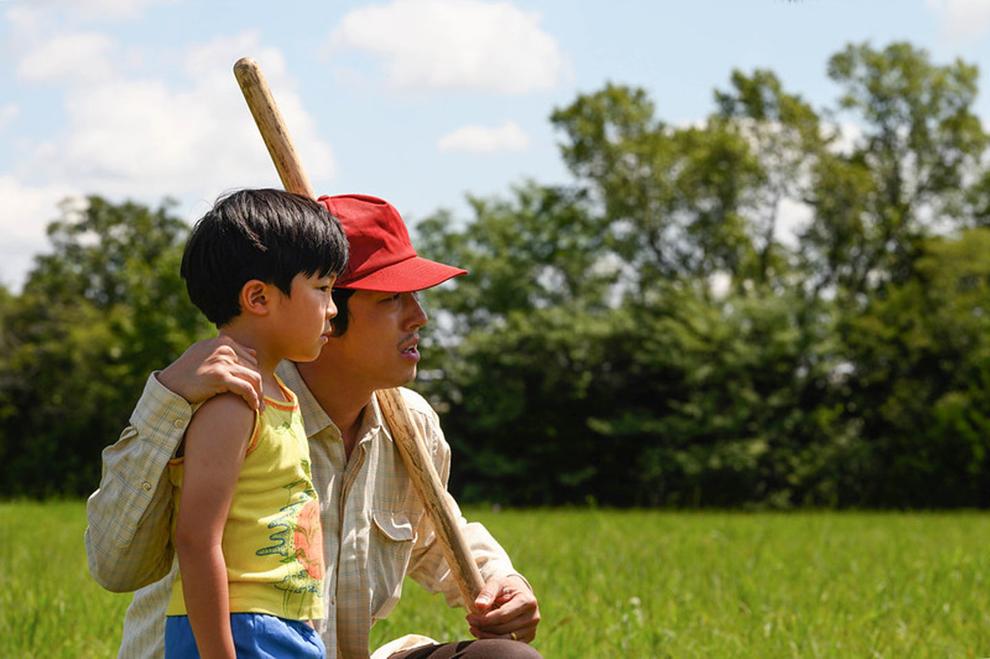 'Twister'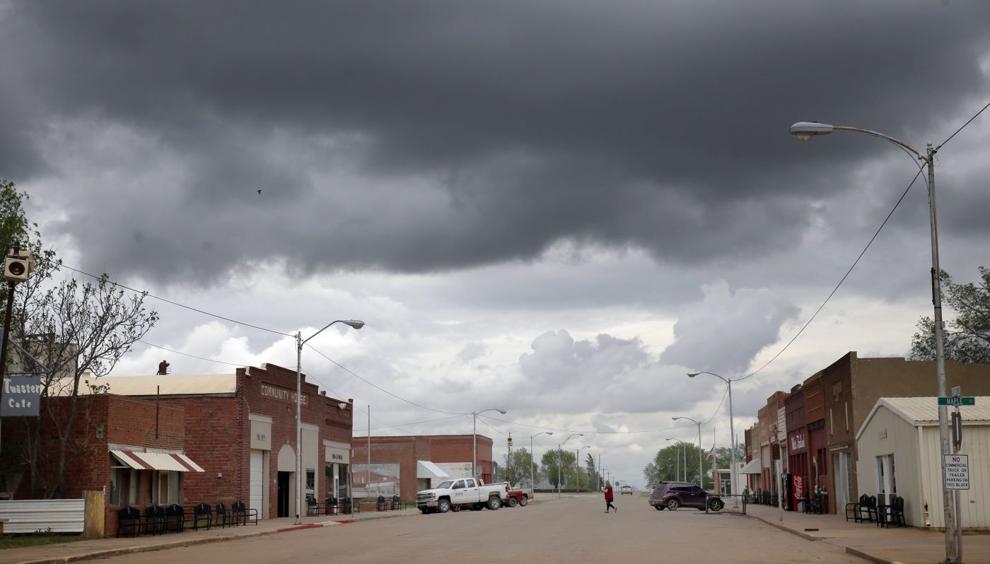 'Rain Man'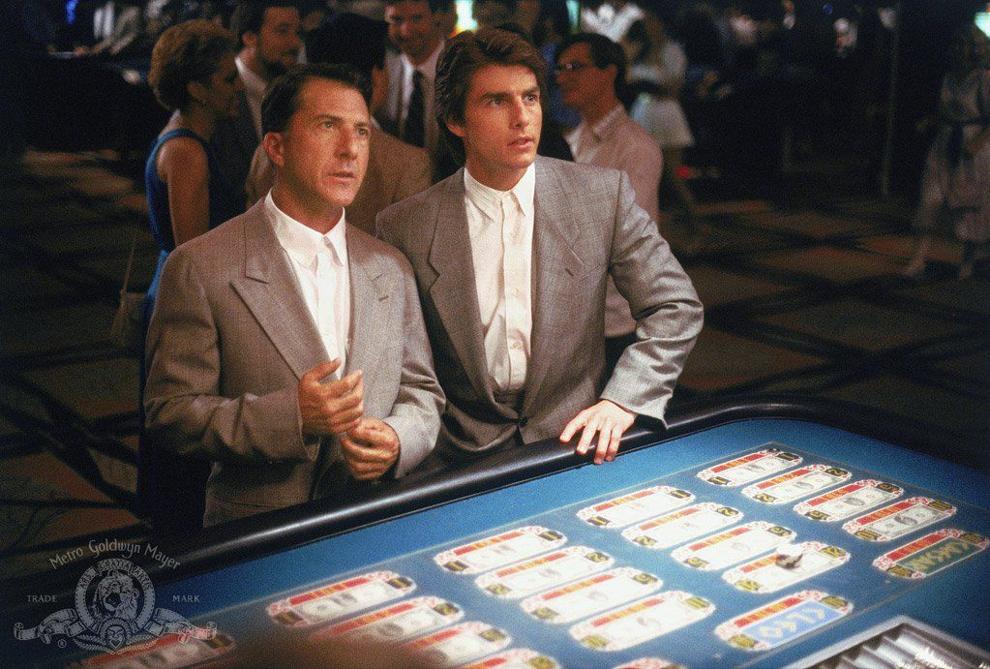 'I Can Only Imagine'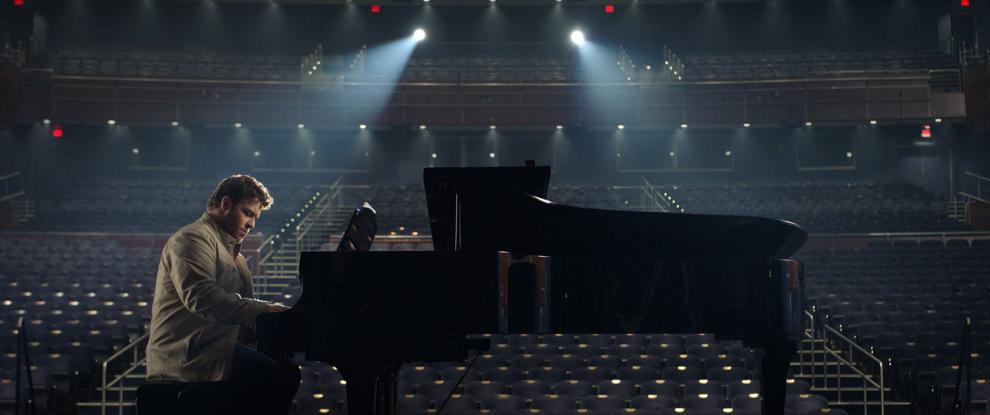 'August: Osage County'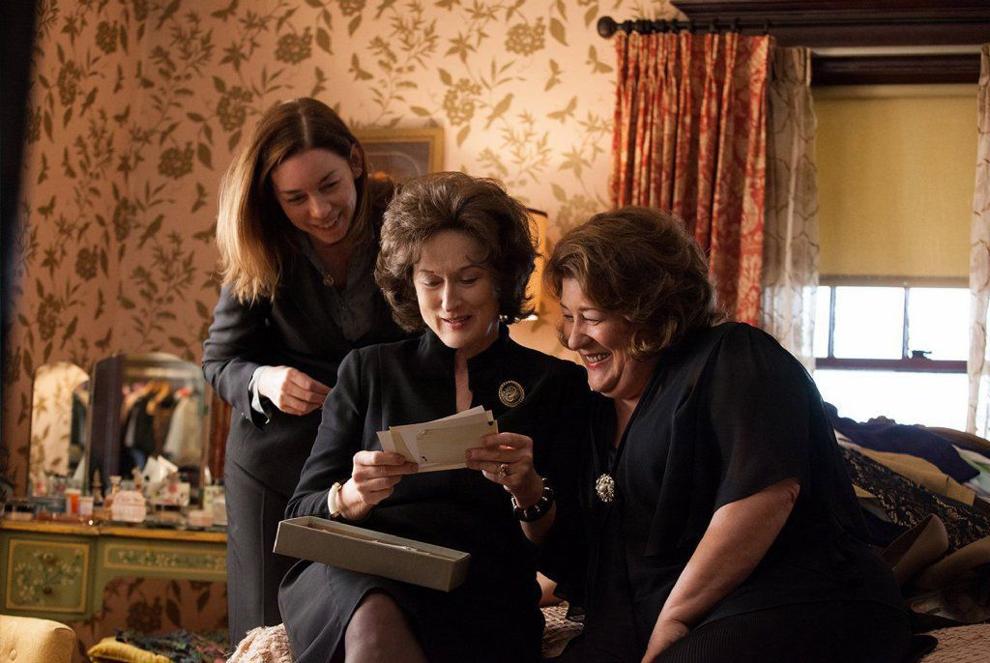 'Elizabethtown'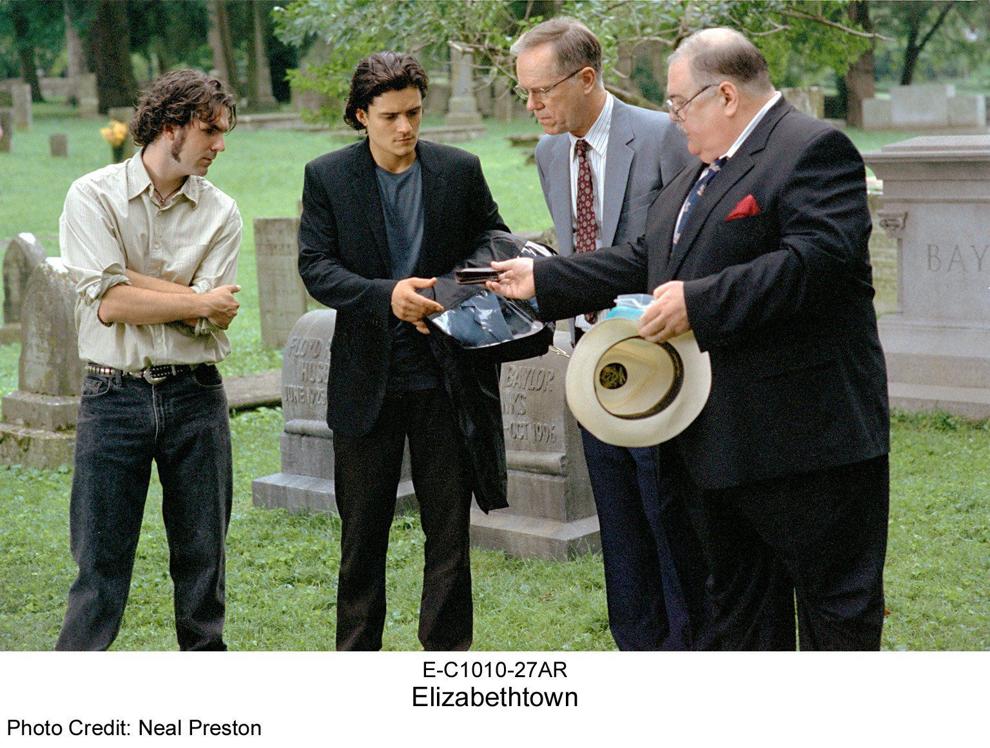 'Around the World in 80 Days'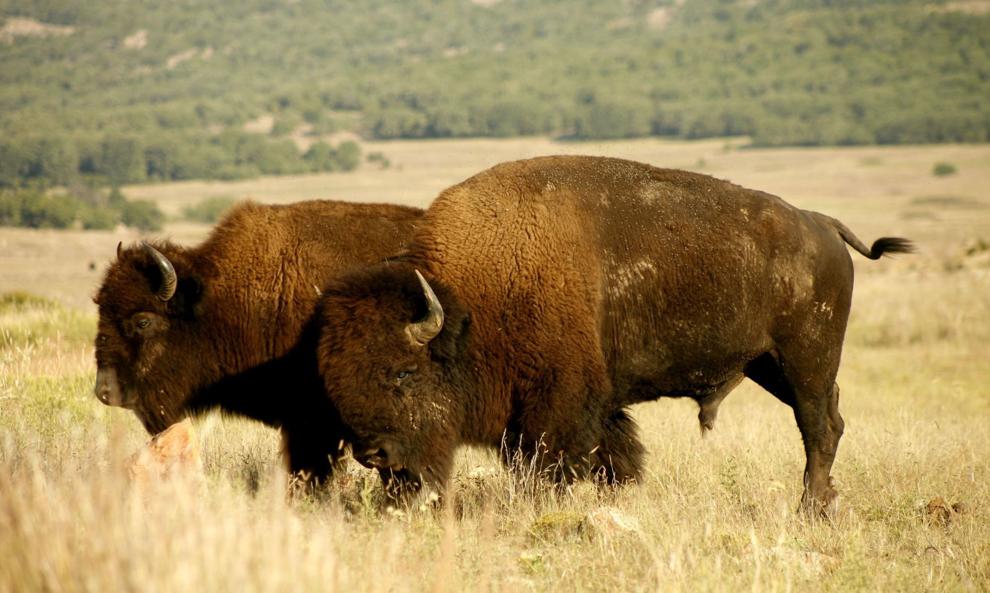 'The Outsiders'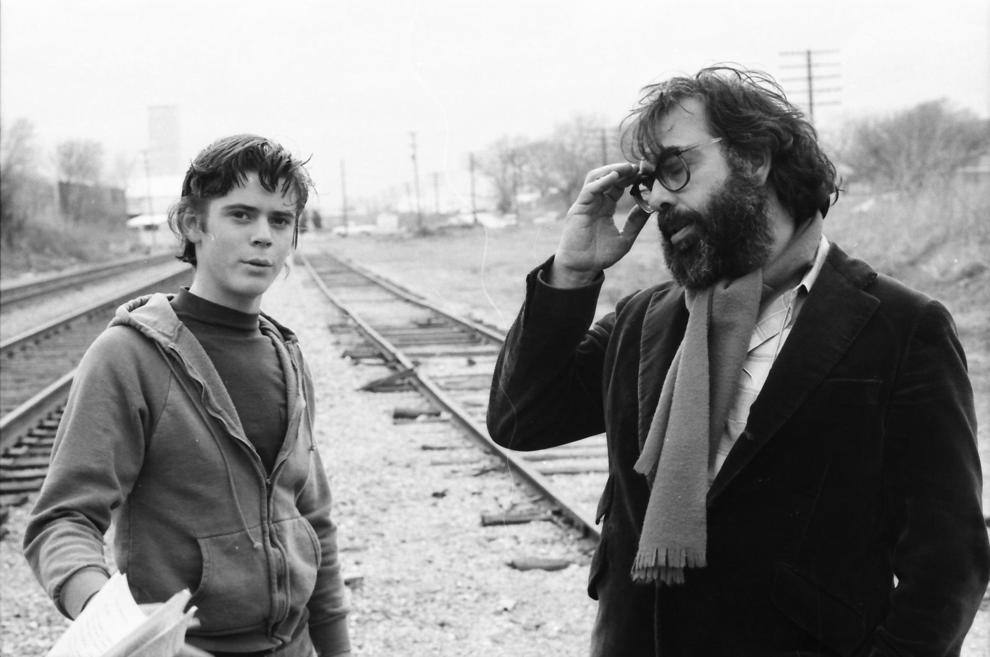 'A Simple Wish'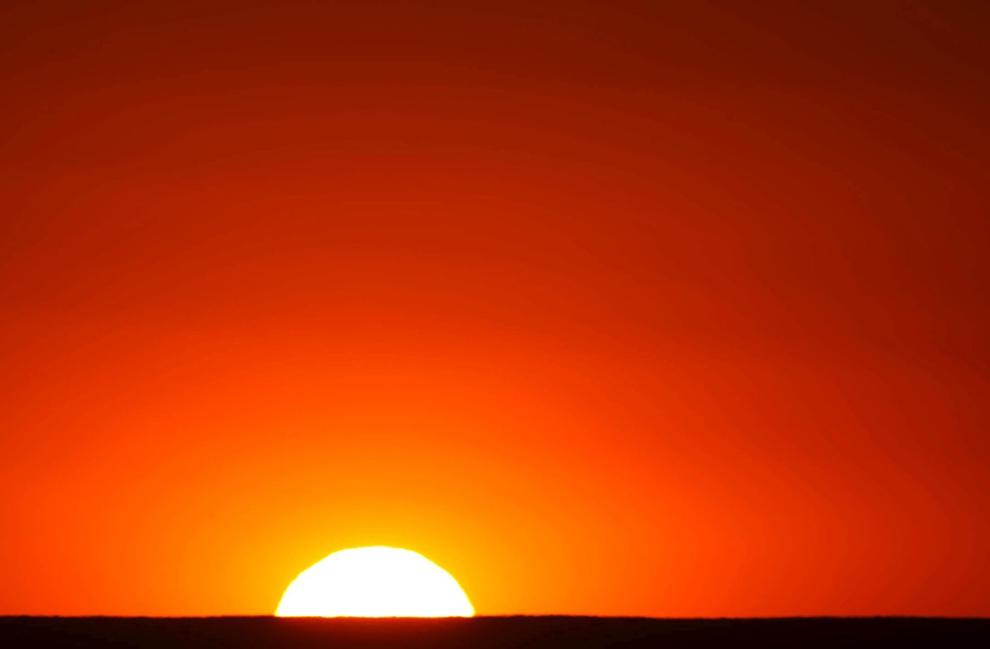 'Tex'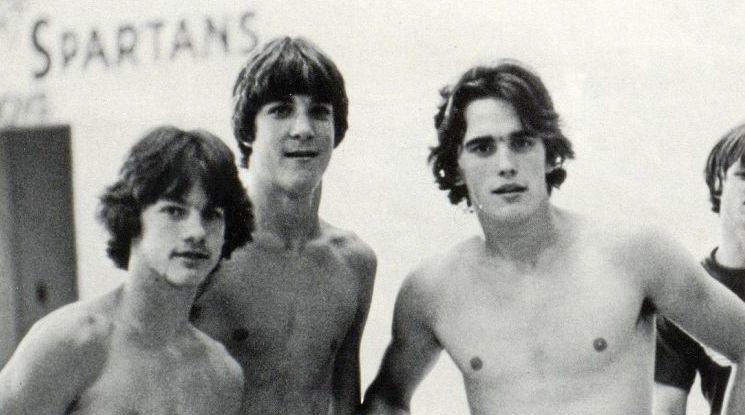 'UHF'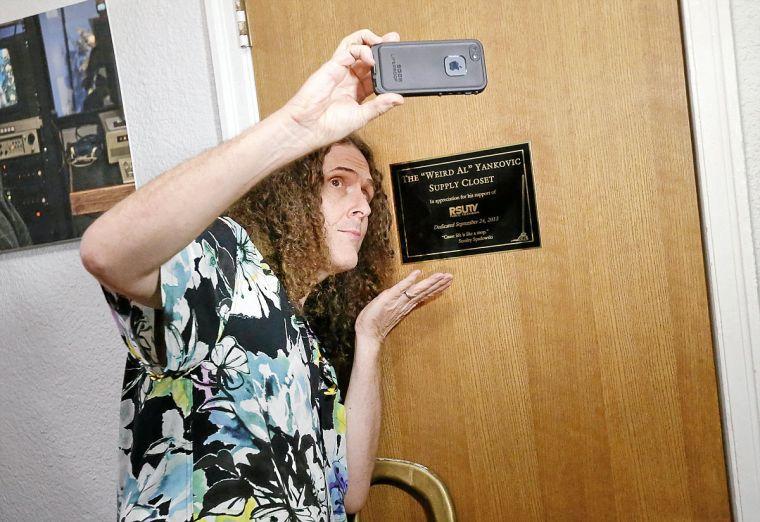 'The Killer Inside Me'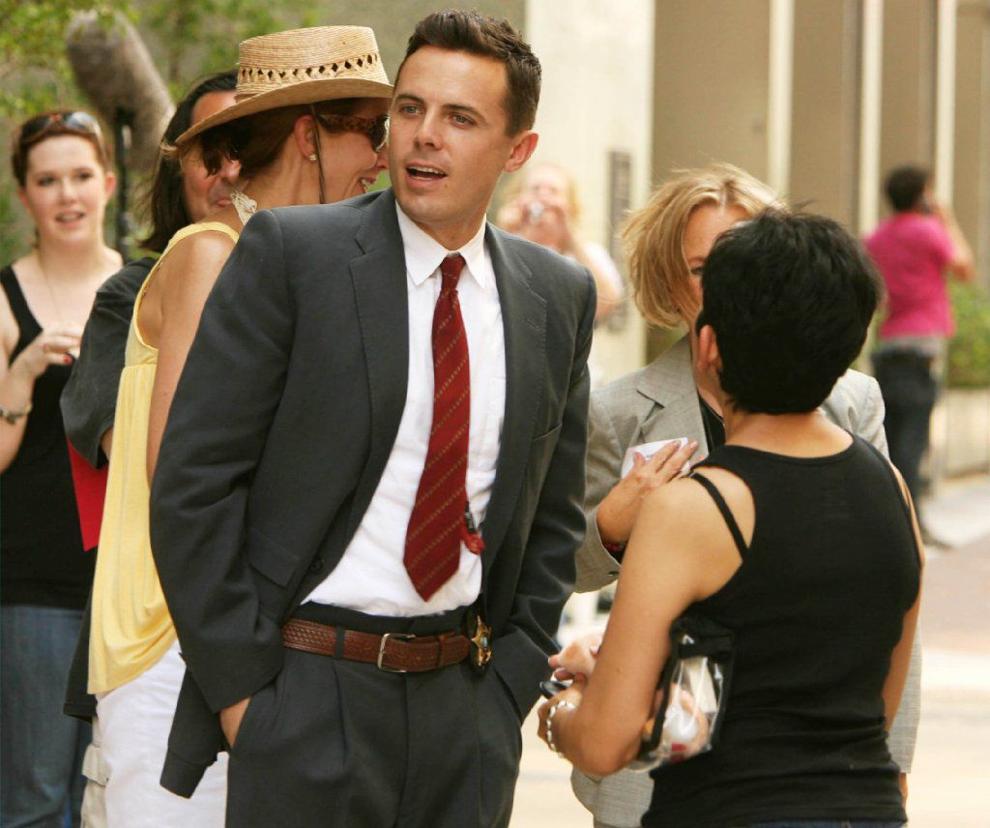 'My Heroes Have Always Been Cowboys'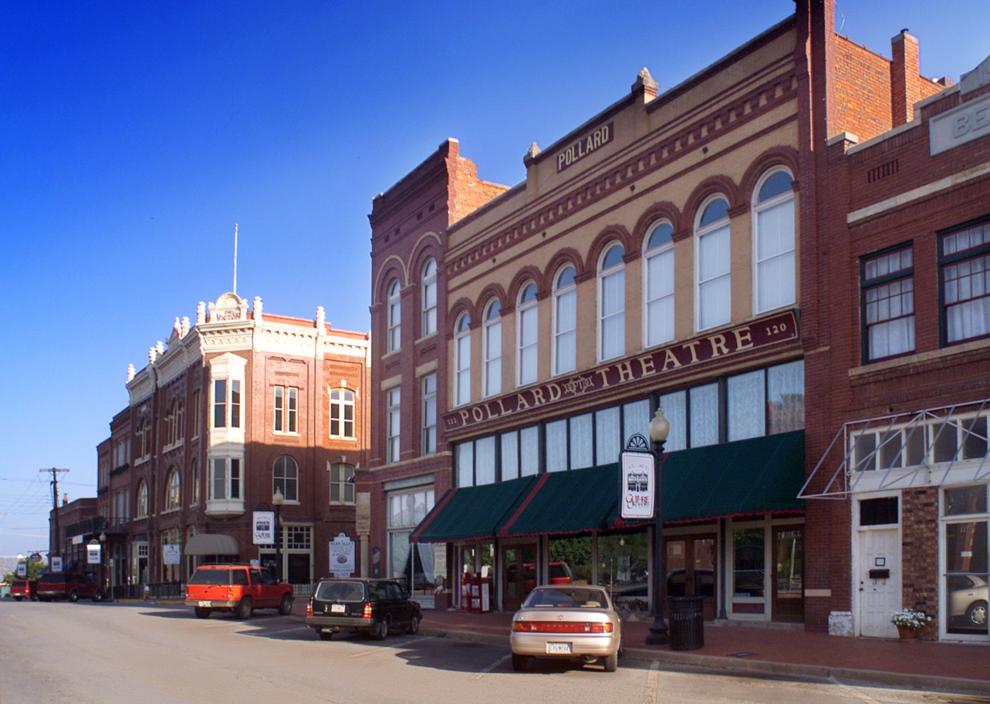 'Wildlife'
'Home Run'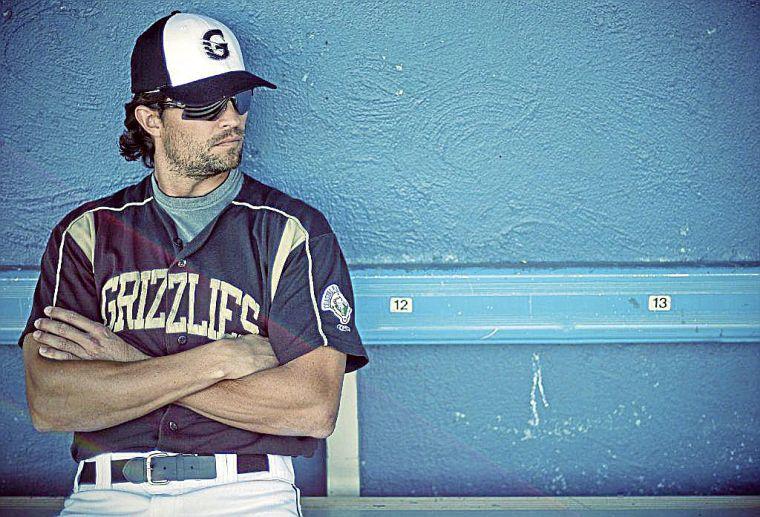 'To the Wonder'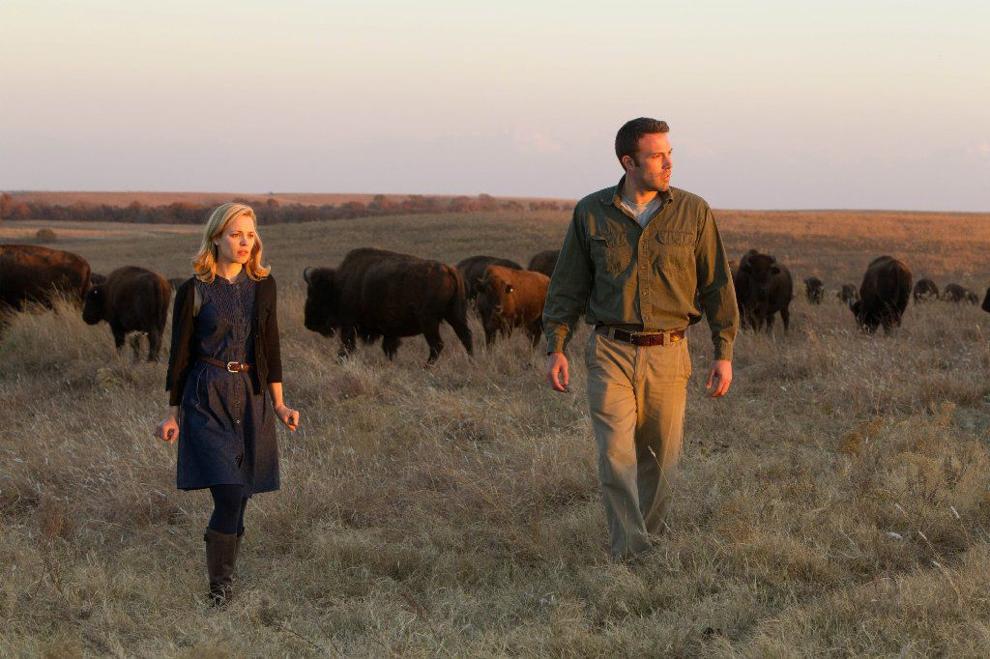 'Rumble Fish'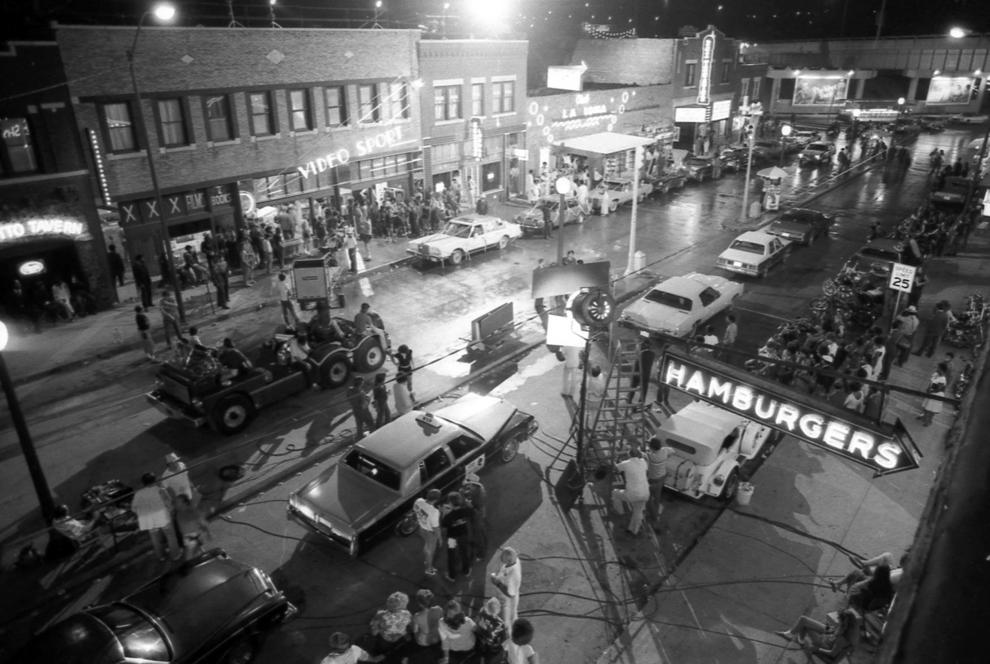 'American Honey'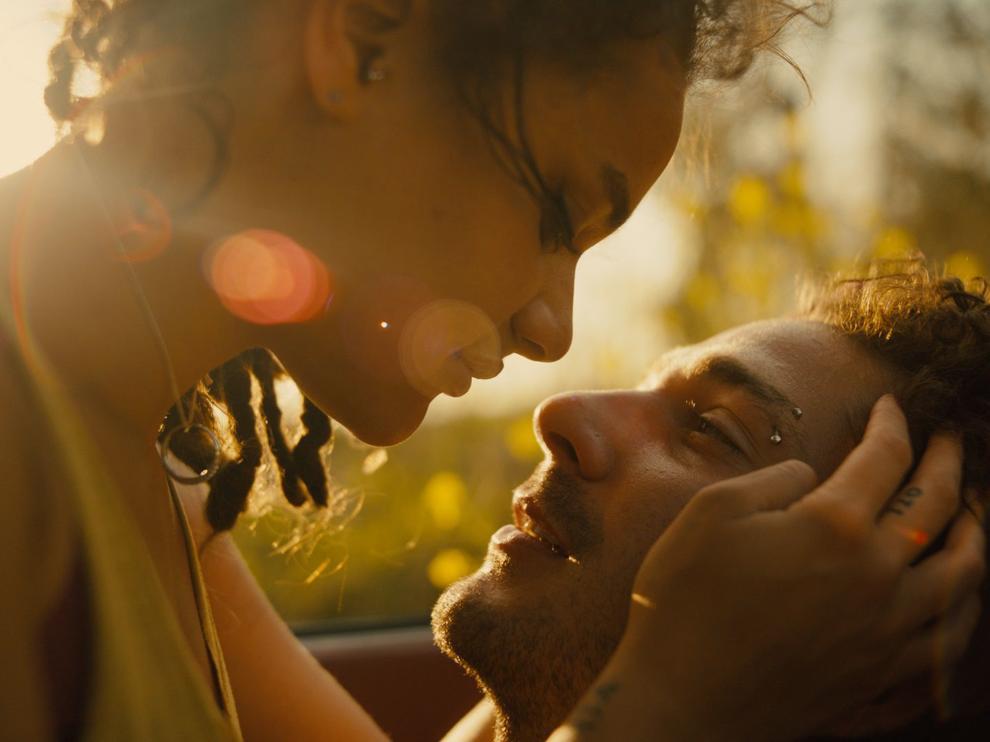 12 months for just $29.99

Featured scene video: Go behind the scenes with an aquarist at the Oklahoma Aquarium