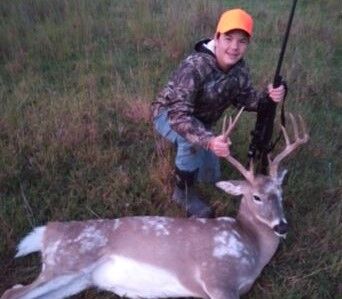 It's safe to say that 14-year-old Trent McCollough has a good eye for rare species.
On Oct. 15, the Coweta Intermediate High School freshman shot an incredibly, rare deer in northern Osage County by Pawhuska. It was a pie bald — known for white spots around its body. The belly and tail was mostly pure white, with scattered spots around its upper torso and ears.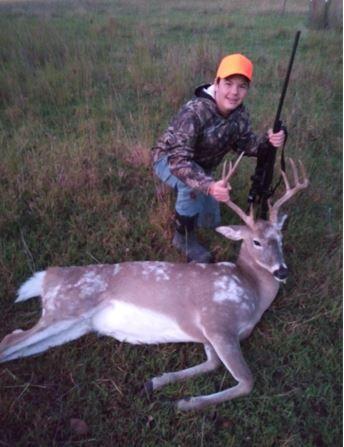 It's a genetic abnormality, McCollough described.
McCollough shot it with a .300 Winchester Magnum on the first day of youth rifle season around 6:30 a.m. He was 140 yards out.
"I was just sitting in the stands and my uncle and I were talking," McCollough said. "I saw movement. Then, I saw his rear end when he came walking out."
The buck was completely by himself. At first, McCollough thought it was just a normal, six point buck until he came up to it after he took the shot.
"As soon as I went up to him with my uncle, we noticed it was a nine point pie bald. I didn't even know what a pie bald was until my uncle told me," McCollough said.
Currently, the buck is getting full body mounted, so McCollough will never forget his lucky shot any time soon.
"My uncle started freaking out. He said, 'you shot a pie bald!' I said, 'what's that?'"
McCollough has been a hunter ever since he could hold a gun, he said. It runs in his family. Now, his interest in the sport has just reached a whole new level.