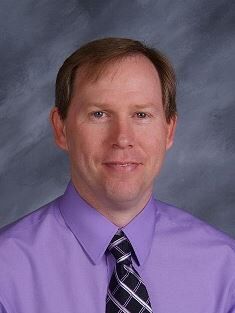 The Coweta Board of Education approved Max Myers, the district's assistant superintendent of 14 years, to be the next superintendent of Coweta Public Schools.
The announcement comes in lieu of Jeff Holmes, CPS's current superintendent, retiring June 30, 2022. Myers' duties will commence July 1, 2022.
Myers, a Coweta native, has been in education nearly his entire life.
He graduated from Coweta High School in 1988, and like his predecessor, went to Northeastern State University in Tahlequah to get a degree in Education. He later went to Oral Roberts University for a Master of Arts in Education.
His love for education brought him to Anderson Public School in Sand Springs, where he became a teacher in 1992, and eventually superintendent in 1999.
He stayed at Anderson until 2008, and came back to his hometown of Coweta where he's served ever since.
"I love Coweta. It's a great community with a great school system," he said Tuesday. "I'm glad I can be a part of it and continue to do the great things that Mr. Holmes and other before him have built. I want to continue that legacy on."
The Coweta school board believes Myers is the right man for the job.
"Max's commitment to excellence, passion for the student learning experience, and deep understanding of Coweta and our school district make him an exceptional choice to lead CPS," said Teddy Wyatt, CPS Board President. "He has been a significant contributor to the district's accomplishments over the last decade and the board is confident that he will provide the leadership needed to navigate the rapidly changing educational environment."
Coweta Public Schools is the largest district in Wagoner County and continues to grow with student enrollment of over 3,400 students.