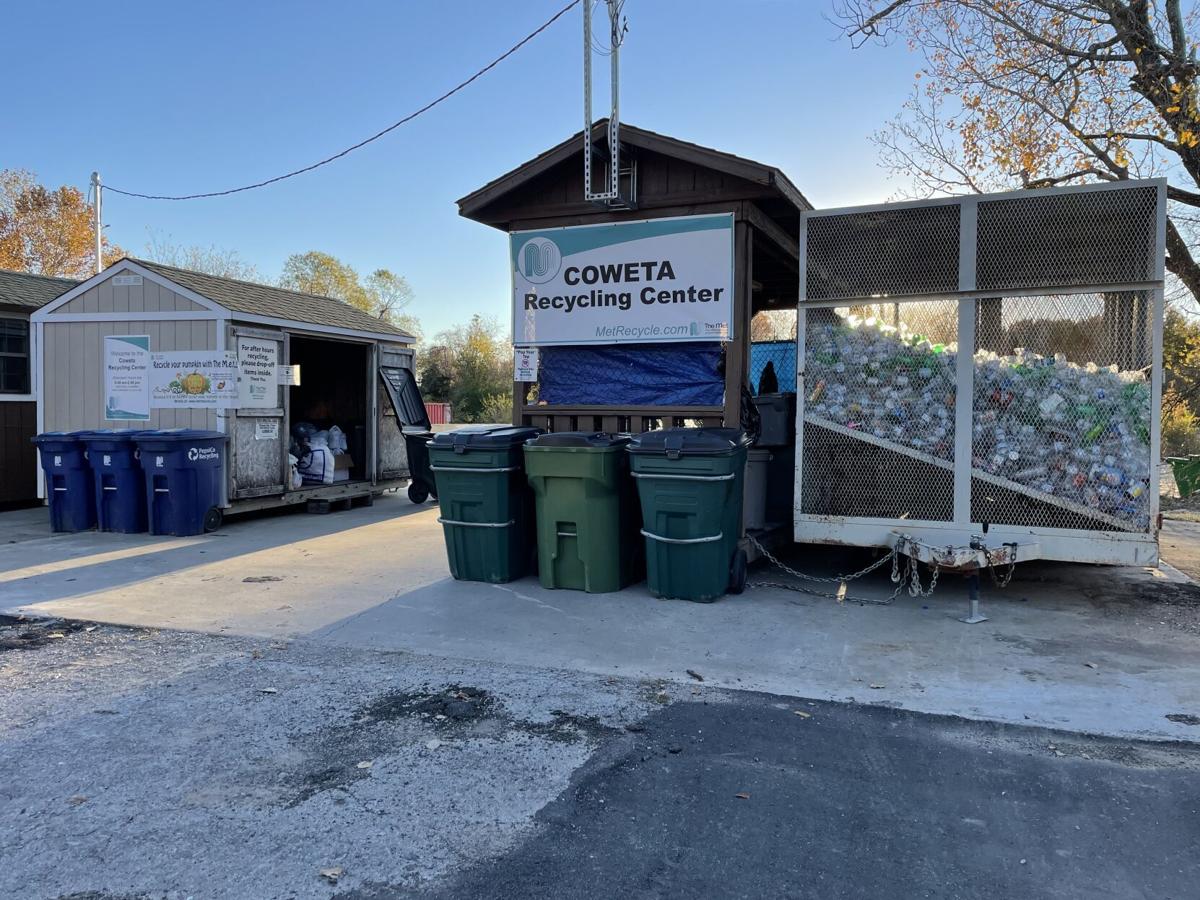 The City of Coweta is officially home to a new Metropolitan Environmental Trust, or M.E.T. Center, and a facility in Wagoner is on its way.
M.E.T. Executive Director Bobby Schultz said the Coweta M.E.T. Center, on 14762 S. 298th East Ave., has been fully-operational since September. Their old location, at 11160 S 265th E. Ave., was a leased building, and the land owner did not want to renew, Schultz said.
The new Coweta M.E.T. Center is very close to Coweta High School, and it's in a much better location, Schultz said.
"When people get familiar with where it is, they're going to realize it's in a very, easy location. It's practically throwing distance from the high school," he said.
Schultz also mentioned that a M.E.T center will hopefully open in Wagoner by the start of 2022. There is an area behind AutoZone, near OK-51 and Polk Ave., which the city is acquiring.
"They're going to clear that area out and get it set up. They're hoping to do that really quickly," Schultz said.
The old Coweta location was in city limits, but it was behind another building by an auto repair facility, and it made it slightly difficult to get in and out, Schultz said. The new location has a road drivers can go down, and a cul-de-sac to enter and exit.
Schultz said more and more people are realizing where it's located, and he expects it to pick up even more.
Another facet that makes the M.E.T unique: All M.E.T workers are adults with developmental disabilities.
"It's a good worthwhile job for them. It gives them something to do and gives them a sense of accomplishment," Schultz said. "They do a great job. Some of them have been working at our locations for 10 or 15 years."
The Coweta Recycling Center accepts plastic bottles with a neck or handle, plastic bags, glass bottles and jars, newspapers, office paper, jump mail, envelopes, magazines, catalogs, phone books, corrugated cardboard, aluminum cans, steel cans, motor oil, cooking oil, eyeglasses and household and automotive batteries. Only five gallons per visit are allowed for motor and cooking oil.
It's open from 9 a.m. to 2 p.m., seven days a week. The facility is not manned 24-7, but anyone can drop off recyclables after-hours for workers to sort out.