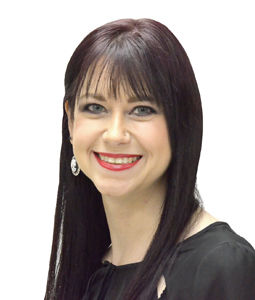 As Donald Trump continually attacks the press and fake news is increasingly available online, I wanted to speak with you about the purpose of a free, independent press.
Disagreeing with the President of the United States is not dangerous. It's democracy. Disagreeing with your senators, representatives, community leaders, neighbors, spouse, kids – it will happen.
But that is the beauty of this country. We have the right to disagree. We have the freedom to form differing opinions. We have the right to like different things, people and policies.
And here at the Skiatook Journal we strive to represent the entire community. If you like sports, we've got that. News? We've got that too. What's going on at the local schools? Look to us to tell you. We have puzzles and devotionals, fishing reports and interesting people. This is our community.
We also take a look into the harder things, such as whether an Osage County Commissioner has committed crimes during the course of his duties, or the arrest of someone that could be a danger to the community.
But we aren't here to point fingers and attack the people we write about. We are here to uphold the values of our democracy and keep people informed, factually. We let those involved have a voice. We don't make up the news.
Your views, no matter whether they align with the Skiatook Journal, President Donald Trump, Joe Biden or the community are important. Your voice is important and IS what makes our country great.
The press is an important part of holding people in positions of power accountable for their words and deeds.
The press is not the enemy of the people, it is the people.
The Skiatook Journal is not just me, it is all of you.
I encourage you to send us your views on anything you would like to, from the perfect cup of coffee to the highest levels of politics and let your voice be heard. All letters to the editor can be e-mailed directly to me at lindsey.chastain@
Catch the latest in Opinion
Get opinion pieces, letters and editorials sent directly to your inbox weekly!