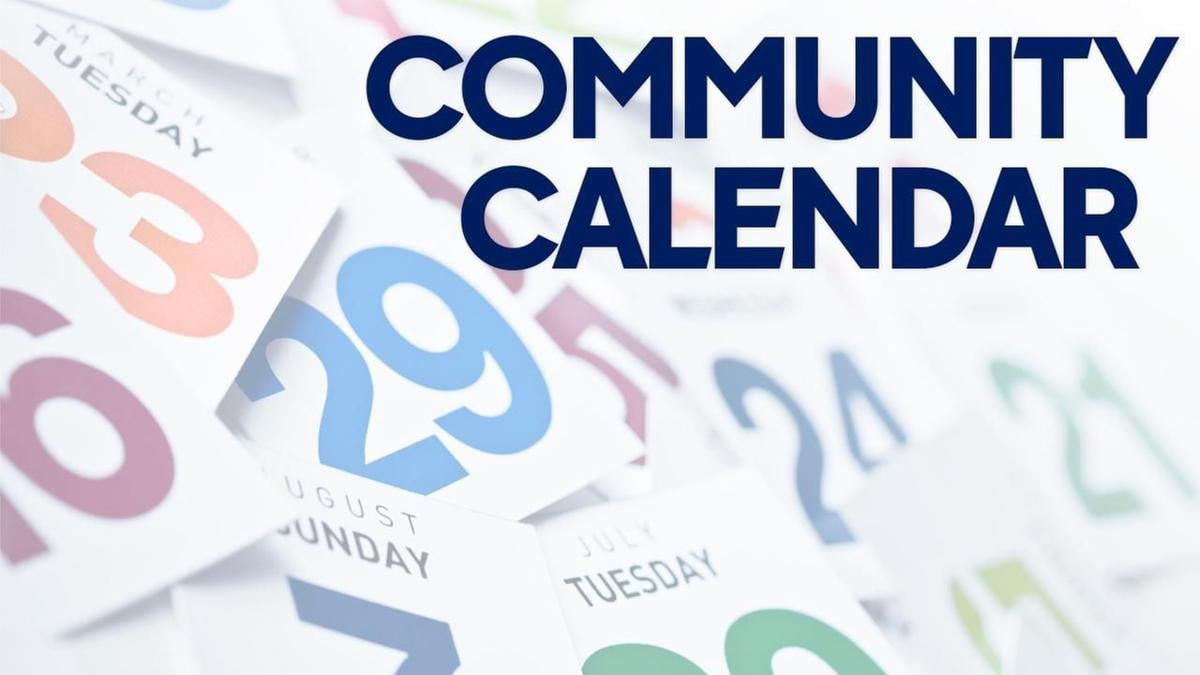 Skiatook Chamber of Commerce Lunch
Noon at First Baptist Church, 940 W. Oak St.
No School—Skiatook Schools Fall Break
6 p.m. at 115 N. Cincinnati, Sperry
No School—Skiatook and Sperry Schools Fall Break
Osage County Free Dump Day
Osage County will be hosting a free dump day from 8 am to 4 pm. See article in this edition for more information.
The Hillside Farmer's Market will be open from 4-8 p.m. at 206 E. 184th St. N. in Skiatook. The market includes home grown produce, crafts, artisan products, small livestock and more.
No School—Sperry Schools Fall Break
Reoccuring Events (copy)
| Group | Day | Time | Location |
| --- | --- | --- | --- |
| Alcoholics Anonymous | Mon, Wed, Fri | 7 p.m. | 114 N. Broadway |
| Alcoholics Anonymous | Saturday | 10:30 a.m. | 114 N. Broadway |
| Alcoholics Anonymous | Saturday and Sunday | 10:30 a.m. and 5:30 p.m. | 114 N. Broadway |
| Al-Anon Group Meeting | Mondays | 7 p.m. | Nazarine Church, 755 Lenapah |
| Rotary Lunch | Thursdays | 12-1 p.m. | Luigi's |
| PAWS for Reading | Thursdays | 3:30-4:30 p.m. | Skiatook Library |
| Heaven Sent Coat Closet and Food Pantry | Thursdays | 2-6 p.m. | Skiatook First Assembly |
| Skiatook Public Schools GED class | Tues and Thurs | 5-7:30 p.m. | Skiatook High School Library |
| Narcotics Anonymous | Tues, Thurs, Sat and Sun | 7 p.m. | 114 N. Broadway |
| GUTS Groceries | Fri | 10 A.M. | Old Bayouth Building |
| Skiatook VFW Bingo | Fridays | 5:30 p.m. | VFW Post 7977 |
| Storytime | Wednesdays | 11 a.m. | Skiatook Library |
| Thursday Cruise Night | Thursdays | 5:30 p.m. | American Legion |
| Skiatook Victim Support Group | Wednesdays | 6-7 p.m. | Skiatook Police Department |