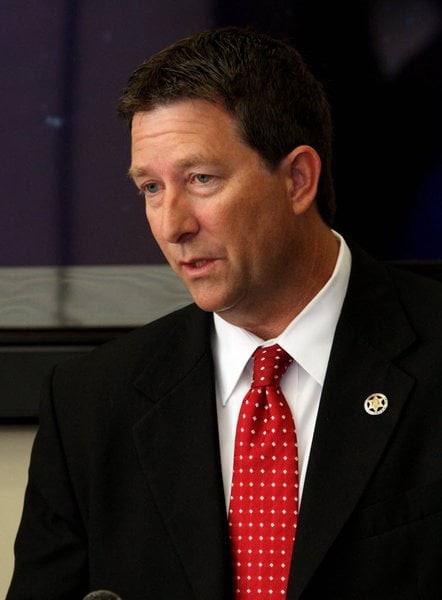 City Manager Dan Yancey announced he will be retiring as the Skiatook City Manager this summer.
Yancey will be taking the position of Owasso Chief of Police after the current Owasso Chief of Police Scott Chambless retires this summer. Yancey is a longtime law enforcement professional who served as chief of police for Owasso from 2002 until 2013 before accepting the position of city manager in Skiatook.
"I enjoyed working with the different departments and the employees of the City. The city has truly been so good to me and given me immeasurable experience," Yancey said.
"I look forward to the challenge of being in law enforcement again. These are certainly trying times for law enforcement and if you are going to be in law enforcement you want to be in Oklahoma," Yancey continued. "I look forward to rebuilding relationships and building on new relationships since I left 8 years ago. Like Skiatook, Owasso has a great workforce that truly cares about public service. My first priority will to build trust within the agency and provide the support that is needed to serve the public efficiently and to create an enjoyable work environment."
During his time as City Manager, Yancey increased the pay and benefits to all of the employees, making ranking Skiatook second in employee pay against comparably sized cities in the state. He assisted in the completion of more than 30 million dollars worth of infrastructure improvements to water, sewer, roads, parks, electricity, and the airport. He also reduced expenses where possible and increased the rainy day fund to recommended levels in both the City of Skiatook and Public Works.
"We are fortunate to welcome Chief Yancey back to Owasso," Lehr said. "His leadership experience both here and in Skiatook will be invaluable as he resumes his passion for law enforcement by serving as Owasso's new and returning Chief of Police.
"The Owasso Police Department has some of the very best men and women in law enforcement who will undoubtedly provide great leadership well into the future and our primary consideration for selecting a new chief has been the best interests of the women and men who protect and serve the citizens of Owasso and its many visitors and guests."
Yancey will begin his duties in June to allow time for a transition of leadership.