Many New Year's superstitions say that eating the right foods at the beginning of the year can bring you an abundance of luck. For instance, black-eyed peas. So whether you're looking to turn things around or keep them going strong in 2021, you can do a whole lot worse than cooking up a big pot of black-eyed pea soup filled with luck.
Other good luck foods include fish, noodles, pork and round foods such as oranges or grapes, all suggestions from a variety of different cultures and traditions. While you could pick and choose, we say cover your bases and try as many lucky foods as you can! After a year like 2020, we need all the luck we can get.
Throughout these recipes, spicy lentils embody coins, noodles represent longevity, a round orange cake offers the promise of a fresh start, like the circle of life, and fresh-baked honey sandwich bread ensures sweetness throughout the year.
In addition, Spanish tradition says 12 grapes or raisins eaten just before midnight (one at each chime of the clock) will bring good fortune for all 12 months of the year, as long as you finish all 12 before the final stroke! So stock up on grapes before the 31st because we could all use a little more luck this next year.
Black-eyed pea soup with collard greens and sausage
Serves 6 to 8 Black-eyed peas, greens and cornbread represent pennies, dollars and gold. For good luck, eat these three dishes together on New Year's Day or any other day. To thicken up the soup a bit, I like to mash some of the pea mixture against the side of the pot. This soup freezes well, so don't worry about making a large amount — you'll be happy later this winter! 1 pound (16-ounce bag) dried black-eyed peas
2 tablespoons extra-virgin olive oil
1 pound smoked pork sausage, such as kielbasa, cut into bite-size chunks
2 sprigs fresh thyme (or 1 teaspoon dried)
Kosher salt and freshly ground black pepper
Generous pinch crushed red pepper flakes, optional
8 cups low-sodium chicken broth
1 (15-ounce) can diced tomatoes
5 cups chopped collard greens, tough stems removed
1. Pick through the peas to remove any debris or small stones. Rinse peas, transfer to a large bowl, cover by a few inches with cold water, and let them sit at room temperature for 8 hours or overnight; drain and rinse well.
2. Heat oil in a Dutch oven or large soup pot over medium heat until shimmering. Add sausage and cook, stirring occasionally, until lightly browned, about 3 minutes. Add onion, celery, garlic, bay leaves, thyme, 1 teaspoon salt, ½ teaspoon pepper and red pepper flakes, and cook until vegetables have softened a bit, about 6 minutes. Increase the heat to high and add broth, tomatoes and their juice.
3. Bring to a boil, scraping up any browned bits. Stir in peas, reduce to a gentle simmer, and cook, stirring occasionally, until the peas are tender, about 45 minutes. Discard the thyme sprig, if using.
4. Stir in collard greens and carrot and simmer until tender, 15 to 20 minutes more. Season to taste with additional salt and pepper if needed and serve.
Stir-fried noodles with cabbage and mushrooms
In Japan, long buckwheat noodles symbolize long life and are therefore lucky — but only if you eat them without chewing or breaking them. In China, Japan and other Asian countries, it's customary to eat long noodles, which signify longevity, on New Year's Day and during the Lunar New Year. "Longevity noodles," also presented at birthday celebrations, are never cut or broken by the cook. If they can be eaten without biting through the strands, it's considered even more auspicious.
Prep all of the ingredients before starting any cooking because the process goes quite quickly.
8 ounces thin noodles, such as lo mein, udon or spaghetti
2 teaspoons toasted sesame oil
12 ounces boneless, skinless chicken thighs, cut into ¼-inch-thick, bite-size slices
1 tablespoon grated or minced ginger
1 teaspoon plus 1 tablespoon Chinese rice wine or dry sherry
1 teaspoon plus 1 tablespoon soy sauce
¼ teaspoon ground white pepper (substitute black pepper, if desired)
2 tablespoons coconut or vegetable oil
¼ teaspoon red pepper flakes
8 ounces thinly sliced Napa cabbage (about 4 cups)
8 ounces fresh shiitake mushrooms, stems removed, caps thinly sliced
½ cup thinly sliced green onions
1. Bring a medium saucepan of water to boil over high heat and cook noodles until just done, 5 to 7 minutes, or according to package instructions, stirring occasionally to prevent sticking. Drain in a colander, and rinse noodles with cold water until cool, then shake well to remove water. Transfer noodles to a bowl, add sesame oil, and toss; set aside until needed.
2. Meanwhile, in a shallow bowl, combine chicken, garlic, ginger, 1 teaspoon rice wine, cornstarch, 1 teaspoon soy sauce and ¼ teaspoon each salt and pepper. Stir gently to combine and dissolve the cornstarch.
3. In a small bowl, combine the remaining 1 tablespoon rice wine and 1 tablespoon soy sauce.
4. Heat a wok or a large skillet over high heat until a sprinkle of water evaporates almost instantly. Swirl in 1 tablespoon oil, add red pepper flakes, and stir-fry for 10 seconds using a metal spatula or wooden spoon. Add chicken, tossing and spreading in a single layer to maximize contact with the wok. Let cook undisturbed one minute, until chicken begins to sear.
5. Stir-fry chicken and pepper flakes together, tossing in the wok, for a minute or 2 until just done. Remove to a bowl. Add cabbage and mushrooms and stir-fry one minute until just wilted but not cooked. Empty into the bowl with chicken.
6. Reheat wok, swirl in remaining 1 tablespoon oil, and add noodles. Stir-fry 30 seconds, moving constantly to heat through. Swirl soy sauce-rice wine mixture and add to wok, along with chicken-vegetable mixture and green onions. Sprinkle on ¾ teaspoon salt and stir-fry a minute or 2 until chicken and vegetables are heated through. Serve immediately.
— adapted from New York Times Cooking
Cakes, pastries, cookies and round fruits like clementines are traditionally enjoyed on New Year's Day, as their shape signifies that the old year has come to a close and the new year holds the promise of a fresh start.
1 tablespoon baking powder
½ teaspoon kosher salt, plus a pinch for the egg whites
1¼ cups plus 2 tablespoons sugar
¾ cup mild-flavored extra-virgin olive oil
3 tablespoons packed finely grated orange zest
2 cups fresh orange juice
2 teaspoons pure orange extract (optional)
1/3 cup packed finely chopped (¼-inch) candied orange peel
1. Heat oven to 375 degrees with an oven rack in the center. Butter and flour a 10-inch (12-cup) Bundt or tube pan, tapping out the excess flour.
2. Whisk together the flour, baking powder and ½ teaspoon salt in a bowl. In another bowl, whisk together the egg yolks and 1¼ cups of the sugar until thick and pale yellow. Slowly whisk in the olive oil, then the orange zest, 1½ cups of the orange juice and the orange extract if you are using it. Stir in the flour mixture just until it is combined.
3. Beat the egg whites with a pinch of salt with a stand or hand mixer at medium-high speed until medium-firm peaks form. Use a large spatula to gently fold the egg whites into the batter. Fold in the candied orange peel. Spread the batter evenly in the prepared pan.
4. Bake until the top of the cake splits and turns golden brown, about 40 minutes. A toothpick inserted into the cake should come out clean.
5. Cool cake in the pan until you can easily handle it. Unmold the cake onto a wire rack top-side up and place the rack over a rimmed baking sheet. Let the cake cool completely.
6. For the soaking syrup, strain the remaining ½ cup of orange juice into a small bowl and stir in the remaining 2 tablespoons of sugar until it is dissolved. Slowly pour the syrup evenly over the top of the cake, allowing it to soak in as you pour. Use a pastry brush to brush the remaining syrup all over the outside of the cake.
7. Serve, storing any leftovers at room temperature, well wrapped, for up to two days, or freeze for up to one month.
New Year's Day in Ireland is also known as Day of the Buttered Bread (or Sandwich, depending on the Gaelic translation you use.) Tradition says buttered bread placed outside the front door symbolizes an absence of hunger in the household and presumably for the year to come. Honey is said to ensure sweetness for the coming year, a belief that dates at least to Roman times.
2 envelopes active dry yeast
2 cups warm water (about 100 degrees)
¼ cup honey or granulated sugar
3 tablespoons plus 1 teaspoon melted unsalted butter, plus more for the bowl
2 tablespoons coarse salt
6-7 cups all-purpose flour, plus more for dusting
1. Sprinkle yeast over warm water in the bowl of an electric mixer fitted with the paddle attachment. Add honey, butter and salt, whisking until yeast is dissolved. Let stand until foamy, about 5 minutes.
2. Add 3 cups flour; mix on low speed until smooth, about 3 minutes. Add 3 more cups flour and mix until incorporated.
3. On a lightly floured surface, knead the dough, adding up to 1 cup more flour as needed; knead until smooth, elastic and slightly sticky, about 5 minutes. Transfer dough to a buttered bowl and let rise, covered with plastic wrap, in a warm, draft-free spot until doubled in bulk, about 45 minutes.
4. Heat oven to 400 degrees. Butter two 4½-by-8½-inch loaf pans. Punch down the dough and transfer to a lightly floured surface. Divide dough in half. Gently knead each piece until smooth. Shape each piece into a loaf, tucking sides underneath to form a seam down the middle.
5. Place loaves seam sides down in buttered pans. Let rise just until dough reaches tops of pans, 15 to 20 minutes. Brush tops of loaves with butter and bake until golden brown and hollow-sounding when tapped on the bottom (briefly turn out the loaf to test), 35 to 45 minutes. Let cool slightly in pans on wire racks before unmolding. Let cool until just warm before slicing.
Round like a coin, lentils represent good luck around the start of the new year and beyond. Lentils, like beans, soak up whatever flavors they are cooked in. Here, it's a chile oil made with dried and fresh chiles. Eat the lentils with a squeeze of lemon juice and chopped parsley on toast, grains, pasta, a sweet potato, bitter greens or on their own.
The lentils will keep for up to four days in the fridge; reheat over low heat or in the microwave loosened with a little water. No lentils? No worries. Use any variety of dried beans you have in the pantry. Soak them in water overnight and increase the cooking time to an hour or so. Or use canned beans for more of an instant gratification meal. For a hearty meal, serve these tossed with cooked spaghetti.
4 tablespoons extra-virgin olive oil
1 jalapeño, halved, seeded if desired, and finely chopped
6 garlic cloves, thinly sliced
1 tablespoon smoked paprika
½ teaspoon red pepper flakes
1½ cups brown or green lentils
1. Heat the oil in a medium saucepan or Dutch oven over medium heat. Add the jalapeño, garlic, paprika, black pepper and red pepper flakes and cook, stirring occasionally, until the vegetables have softened, about 3 minutes. Add the tomato paste and cook, stirring constantly, for 30 seconds.
2. Add the lentils and cover with 1½ inches of water.
3. Bring to a simmer over medium-high heat, then lower to a gentle simmer and cook until the lentils are soft and the water has mostly evaporated, 30 to 35 minutes. If they are looking dry at any point, add a little hot water. Season with the salt and serve.
---
Featured video: Tulsans express gratitude in 2020
---
Cookie countdown: We're counting down to Christmas with delicious cookie recipes
Cookie countdown: We're counting down to Christmas with delicious cookie recipes
Day 2: Jean's peanut butter cookie pops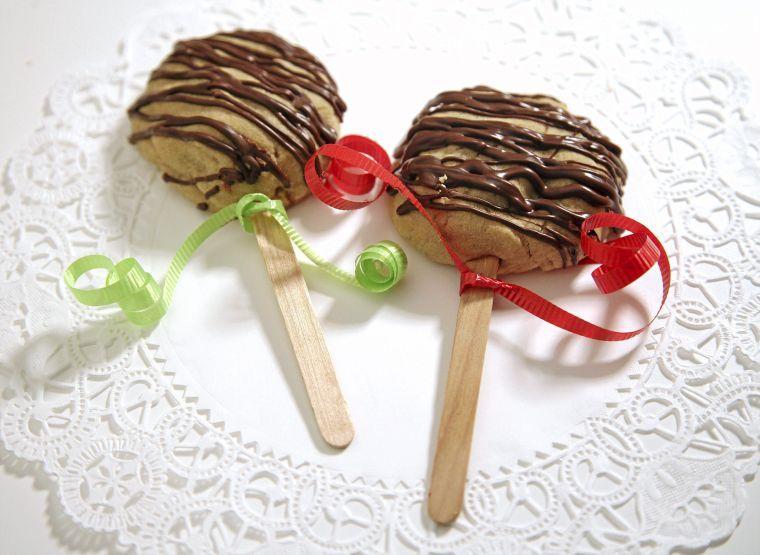 Day 3: Sugar Cookies with Thin Butter Icing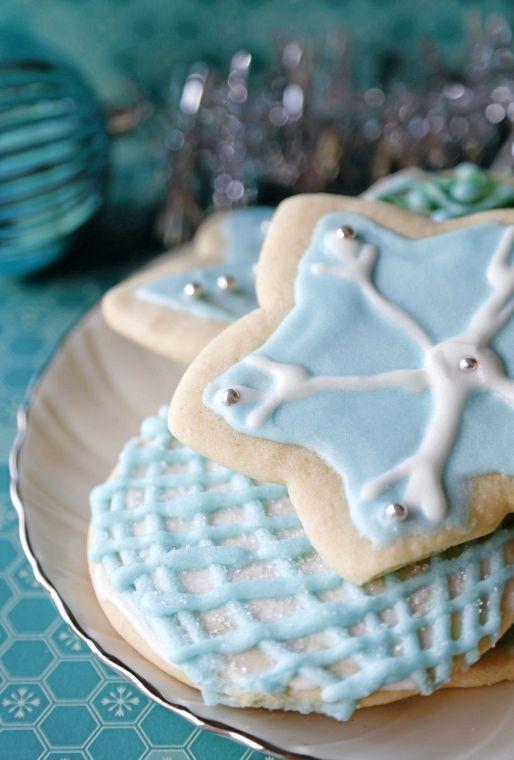 Day 4: Lizzies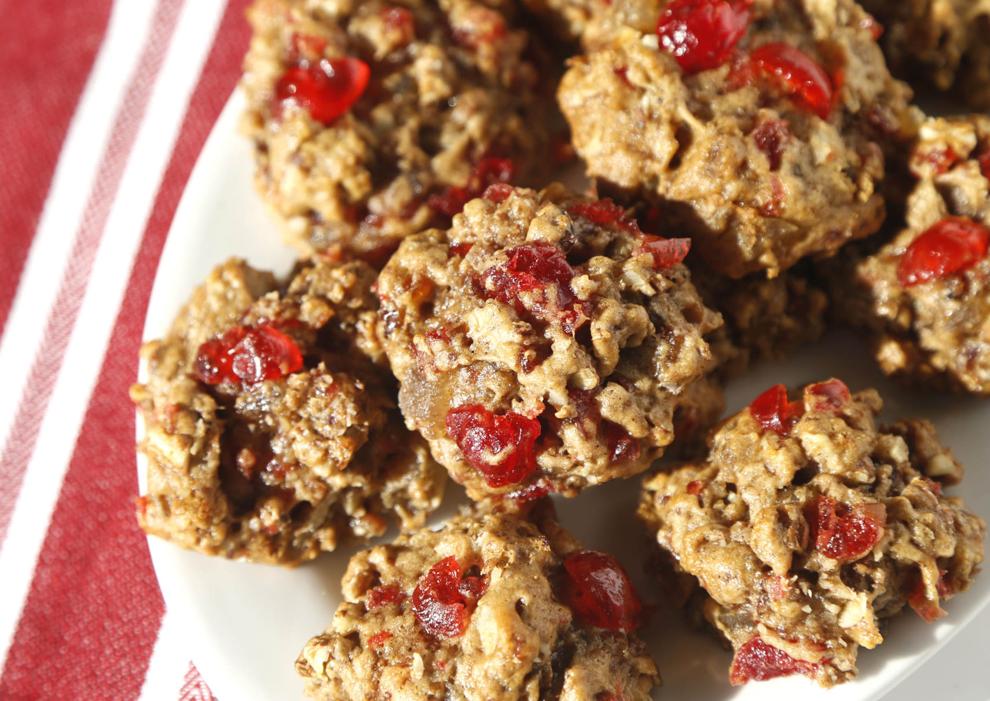 Day 5: Sierra Nuggets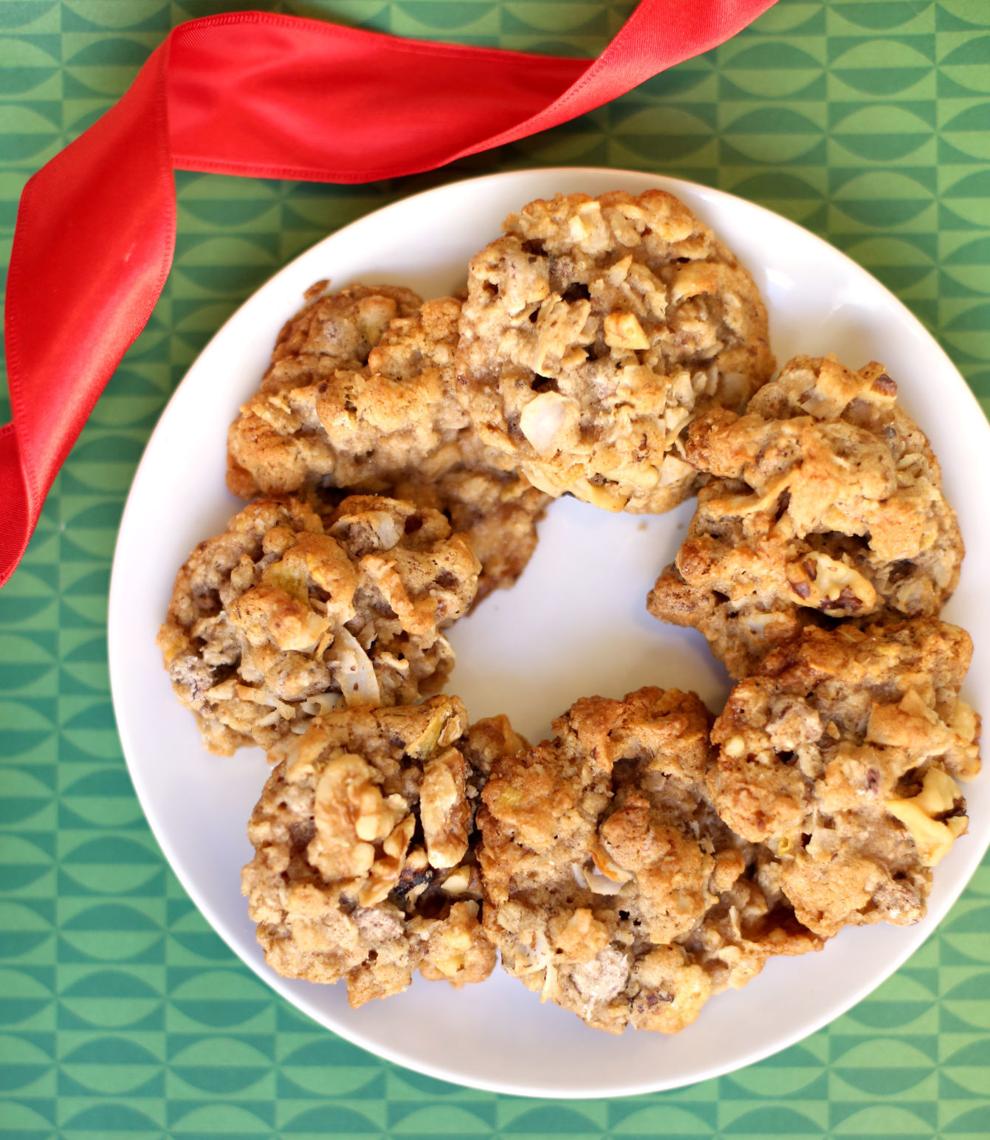 Day 6: 1,2,3 Drop Cookies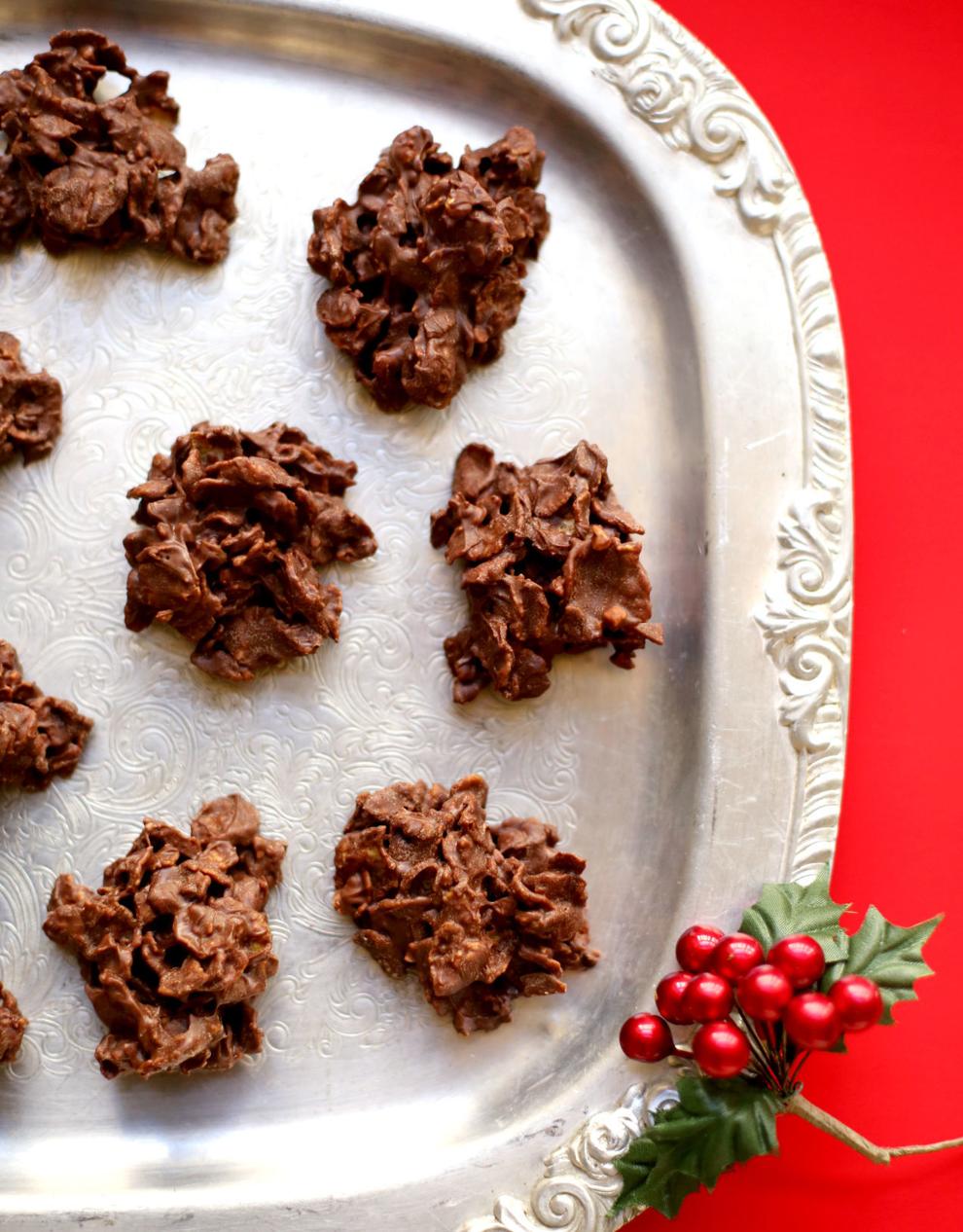 Day 7: Fruitcake Cookies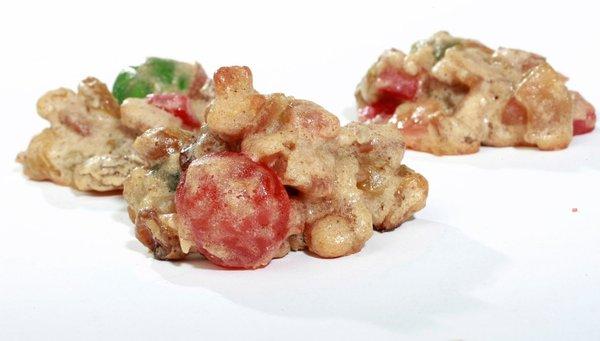 Day 8: Italian Chocolate Cookie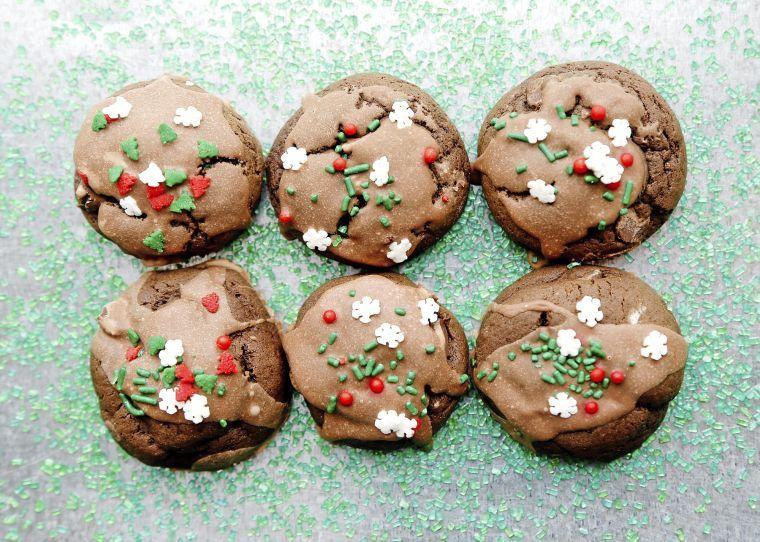 Day 9: Soft Molasses Cookies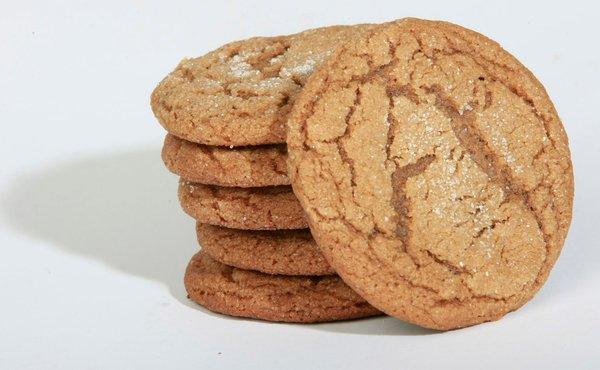 Day 10: Apricot Almond Bars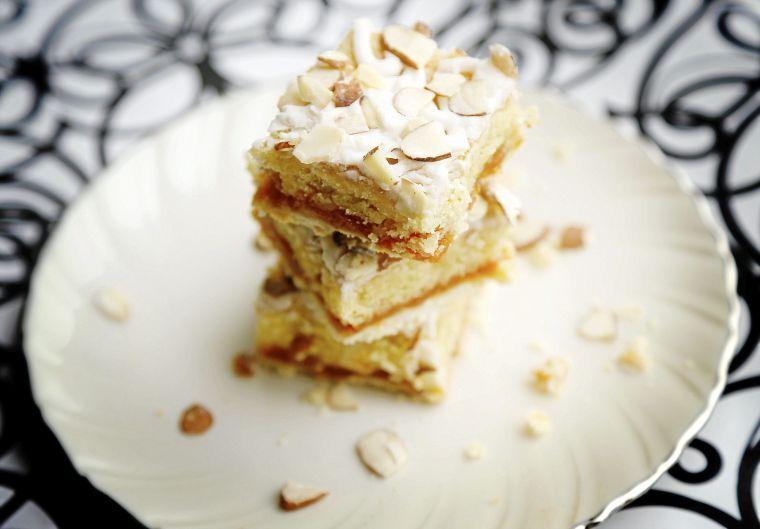 Day 11: My Take Cookie Bars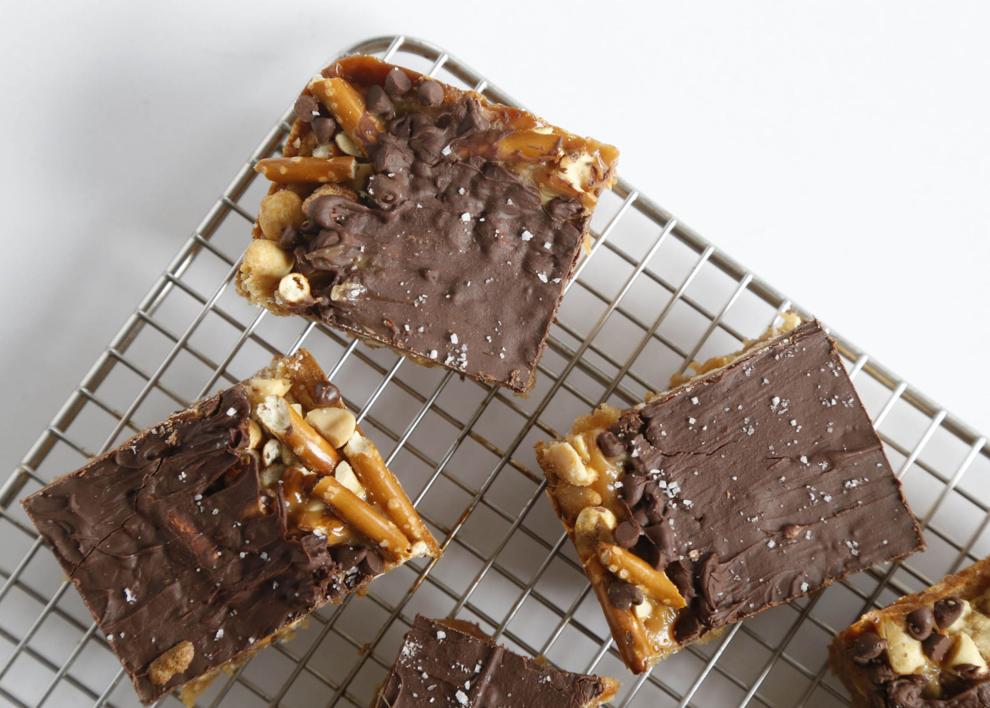 Day 12: Ginger, ginger, ginger Christmas cookies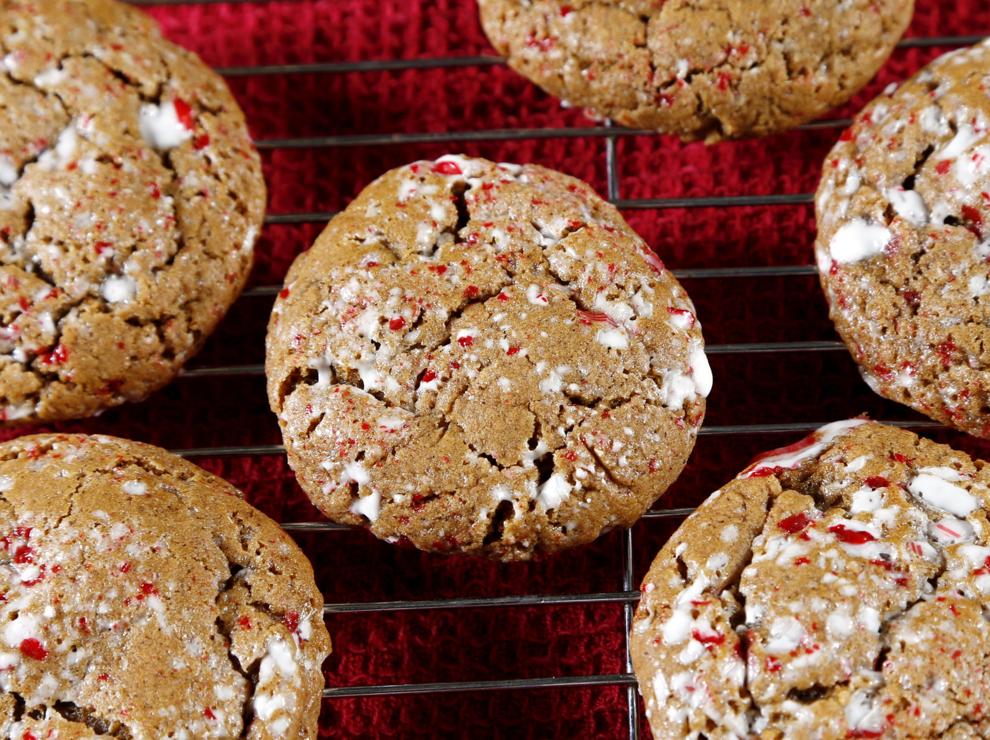 Day 13: Chocolate thumbprints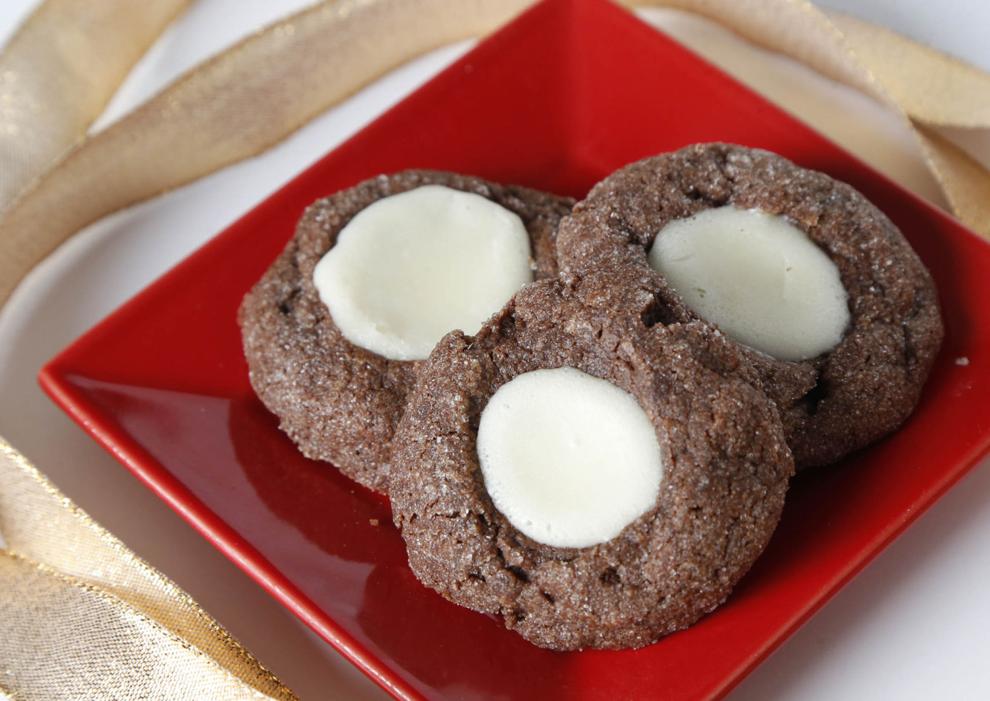 Day 14: Hawaiian lava cookies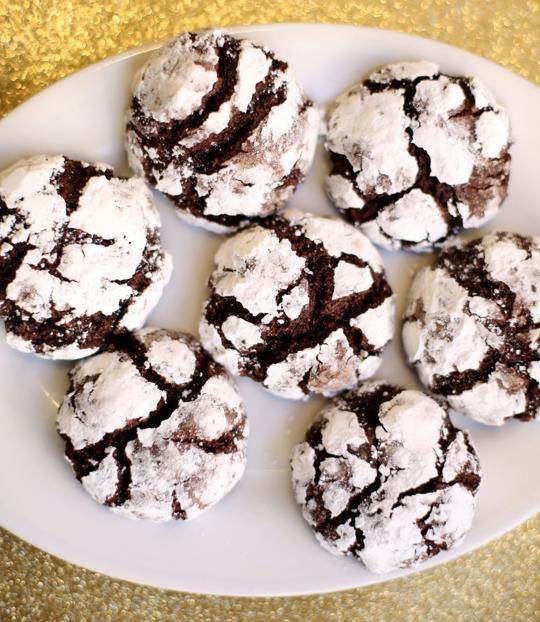 Day 15: Bourbon Street bars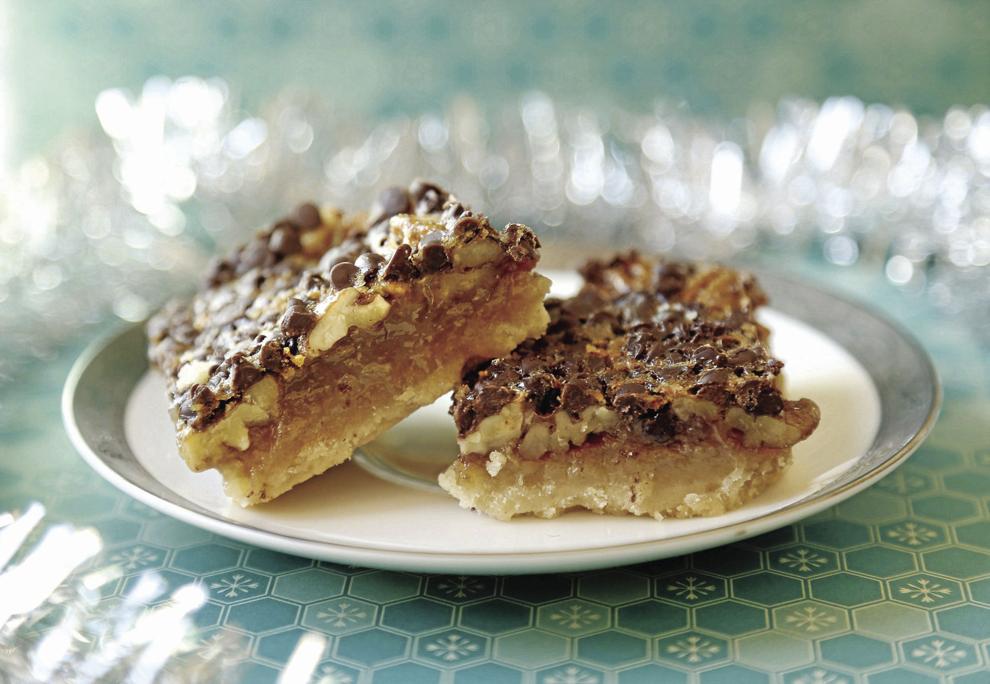 Day 16: Peppermint meltaways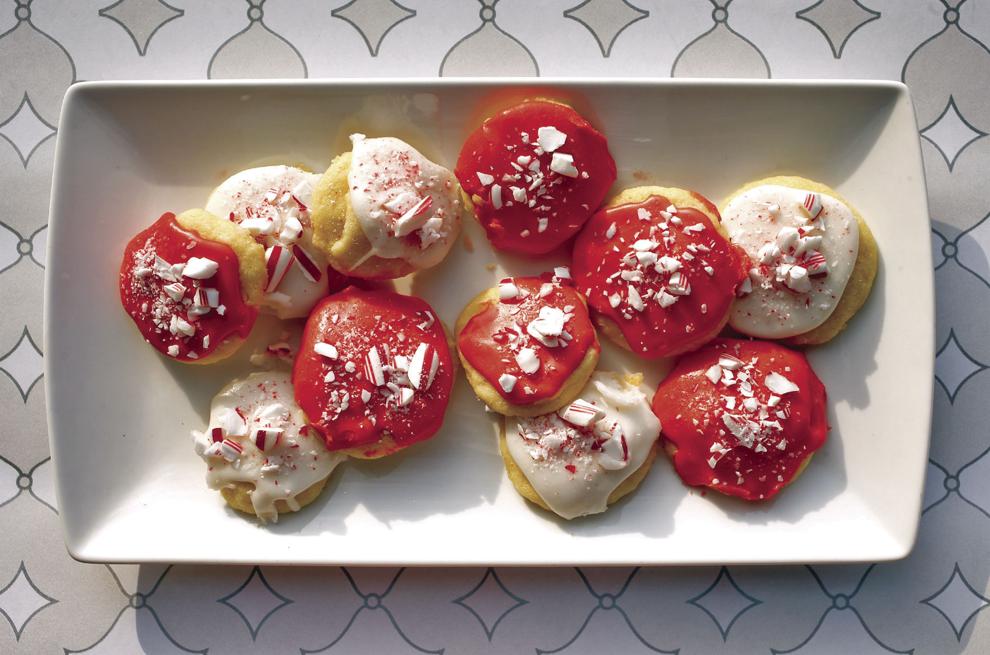 Day 17: Marianitas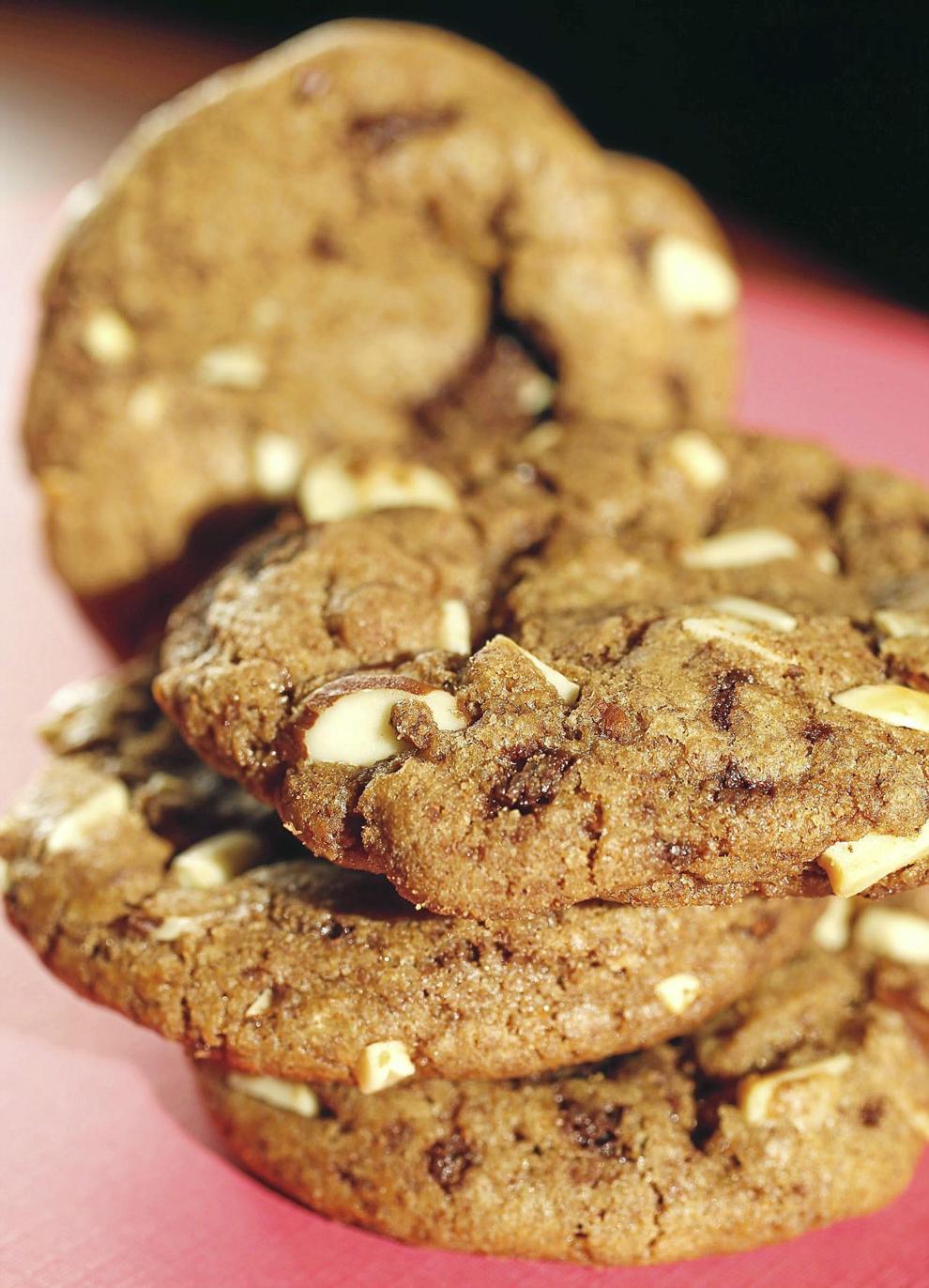 Day 18: World's best cookies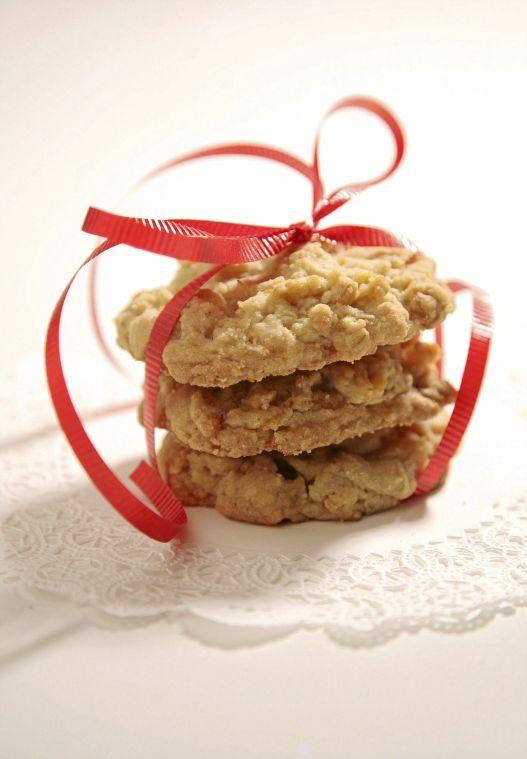 Day 19: Butterscotch oatmeal cookies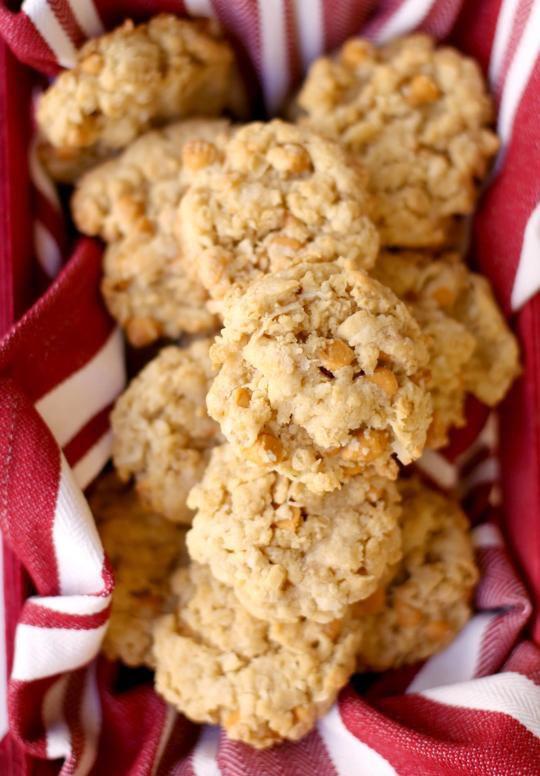 Day 20: Mochachino almond Christmas logs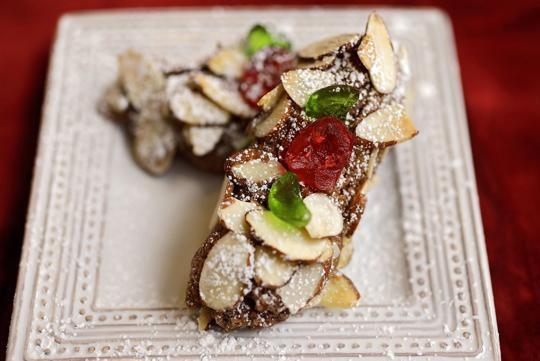 Day 21: Creme de menthe cookies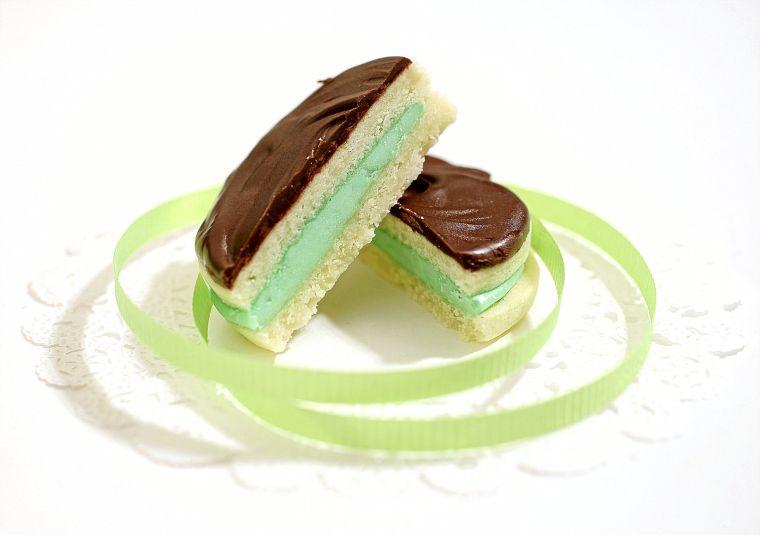 Day 22: Gingerbread pinwheels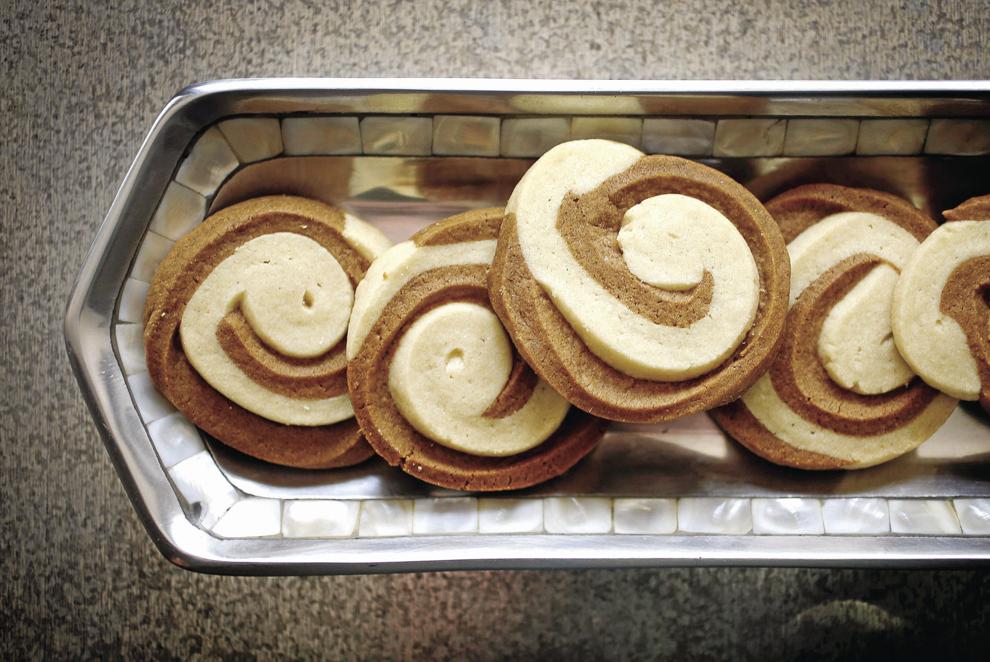 Day 23: Angel almond bars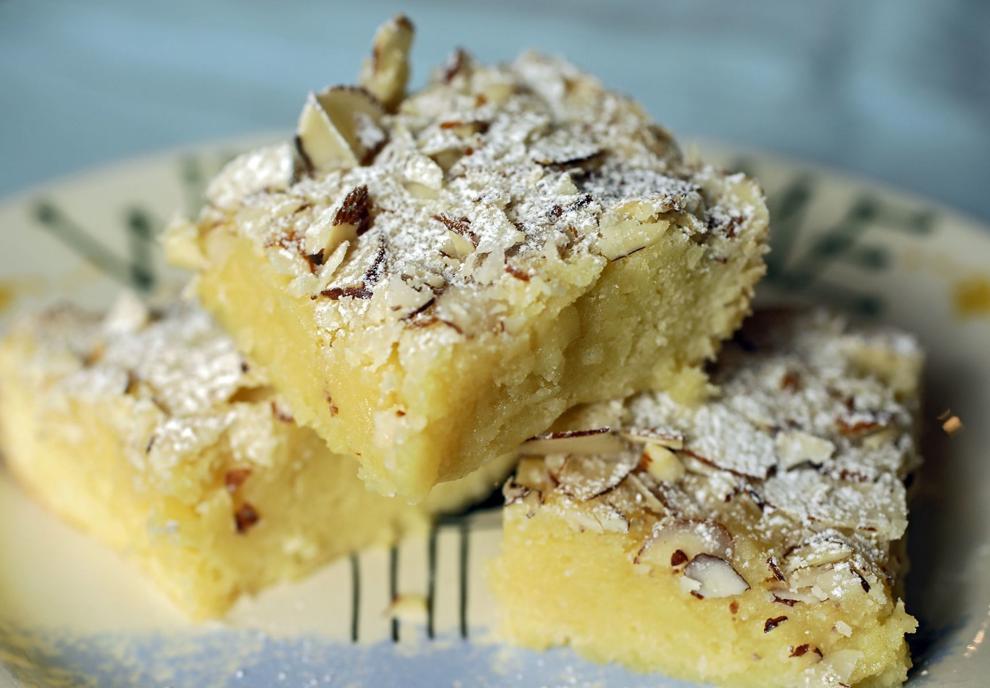 Day 24: Bailey's peppermint-chocolate chip cookies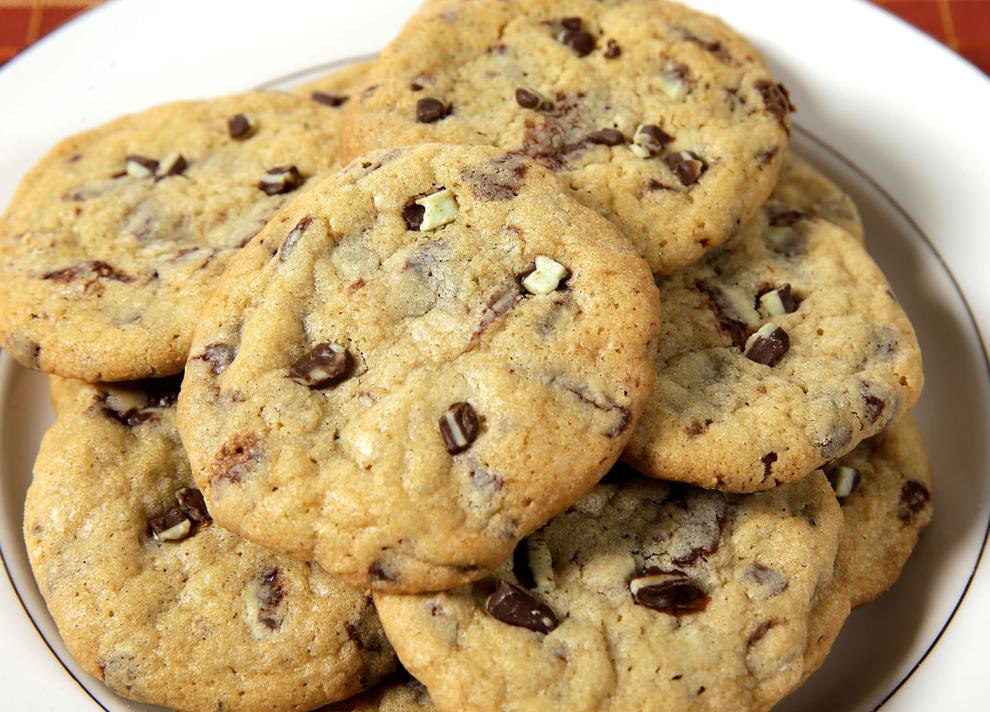 Day 25: Coffee-glazed oatmeal cookies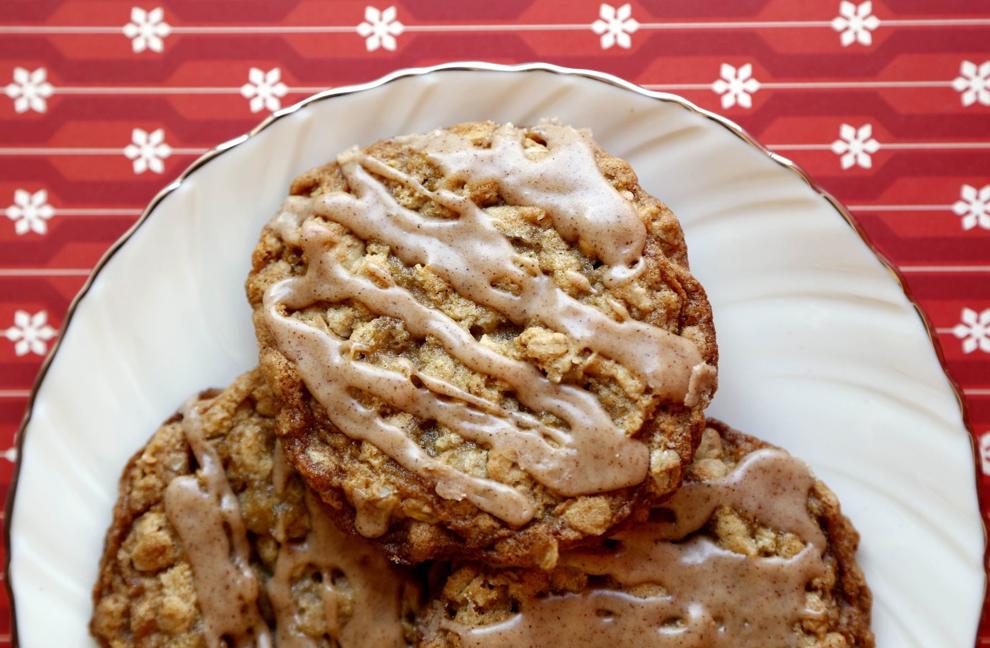 12 months for just $26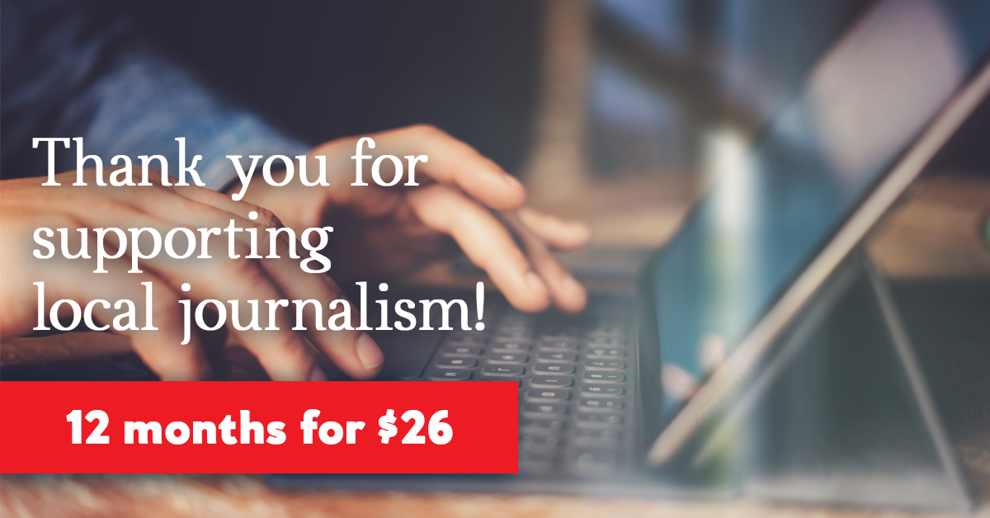 Jenks home lights up holiday season