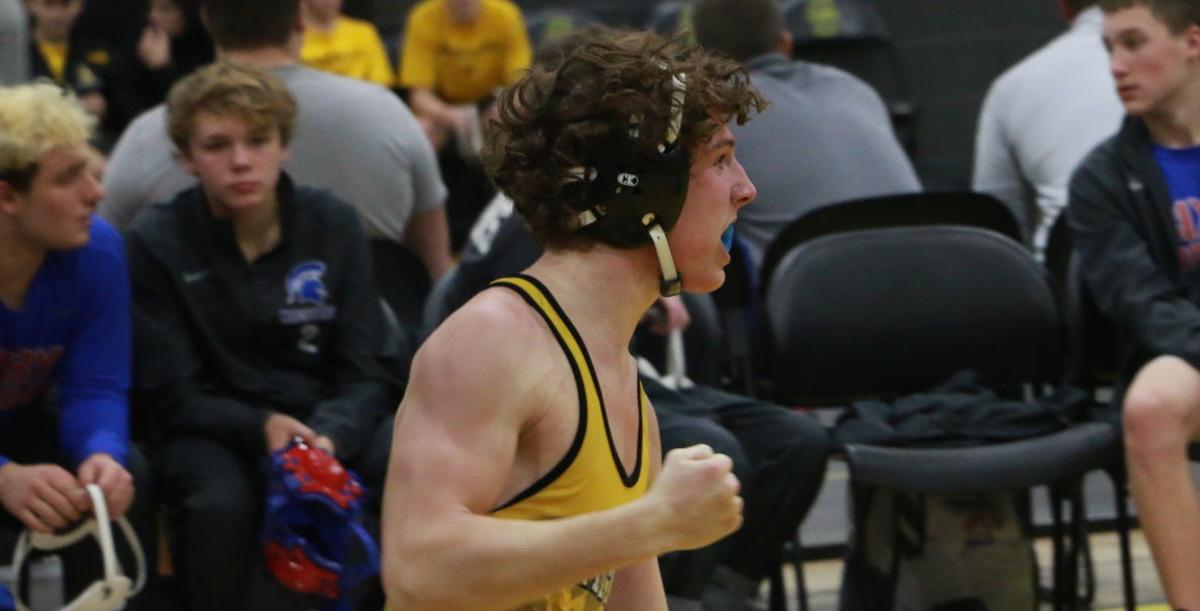 The Charles Page High School wrestlers were able to secure some victories against Collinsville on Thursday night, but it was the bonus points that eluded Sand Springs throughout.
The Sandites posted wins at five different weights, however all were by decision as Class 5A No. 1 Collinsville posted a 34-15 victory over the Sandites at Ed Dubie Fieldhouse.
Neither team fielded a wrestler at 106 pounds, so it was the Cardinals winning eight of the 13 weights against the Sandites.
Sand Springs' Brendon Wiseley came up with a 6-0 victory at 113 pounds over Collinsville's Clay Gates, but the Cardinals' Troy Spratley (120) and Jordan Williams (126) both scored victories by fall to give Collinsville plenty of bonus points early on.
Sand Springs' Seth Jones (132) recorded a 3-2 win over Garrett Strickland, and Preston Medlin (145) had a 3-0 win over Blake Gilkey. But the Sandites were shut out from 152 through 182 until Brooke Dudley (195) won 6-3 over Collinsville's Gabe Lyon.
Finally, Sand Springs' Josh Fincannon was the final Sandite with a win by notching a 6-1 decision over Zach Morris.
Up next for Sand Springs is Friday and Saturday action at the Cushing tournament.
Collinsville 34, Sand Springs 15
113: Brendon Wiseley (SS) dec. Clay Gates, 6-0
120: Troy Spratley (Collinsville) fall Colton Luker, 1:41
126: Jordan Williams (Collinsville) fall Ethan Norton, 1:47
132: Seth Jones (SS) dec. Garrett Strickland, 3-2
138: Drake Acklin (Collinsville) dec. Blake Jones, 7-3
145: Preston Medlin (SS) dec. Blake Gilkey, 3-0
152: Wyatt Hartley (Collinsville) fall Chase White, 0:56
160: Kolten Alphin (Collinsville) dec. Chris Kirby, 12-8
170: Jaren Seabolt (Collinsville) maj. dec. Dakota Taylor, 14-0
182: Brayden Gilkey (Collinsville) dec. Sango Whitehorn, 6-3
195: Brooks Dudley (SS) dec. Gabe Lyon, 2-0
220: Baylor Weathers (Collinsville) dec. Robbie Parrish, 9-5
285: Josh Fincannon (SS) dec. Zach Morris, 6-1
​Kirk McCracken 918-581-8315