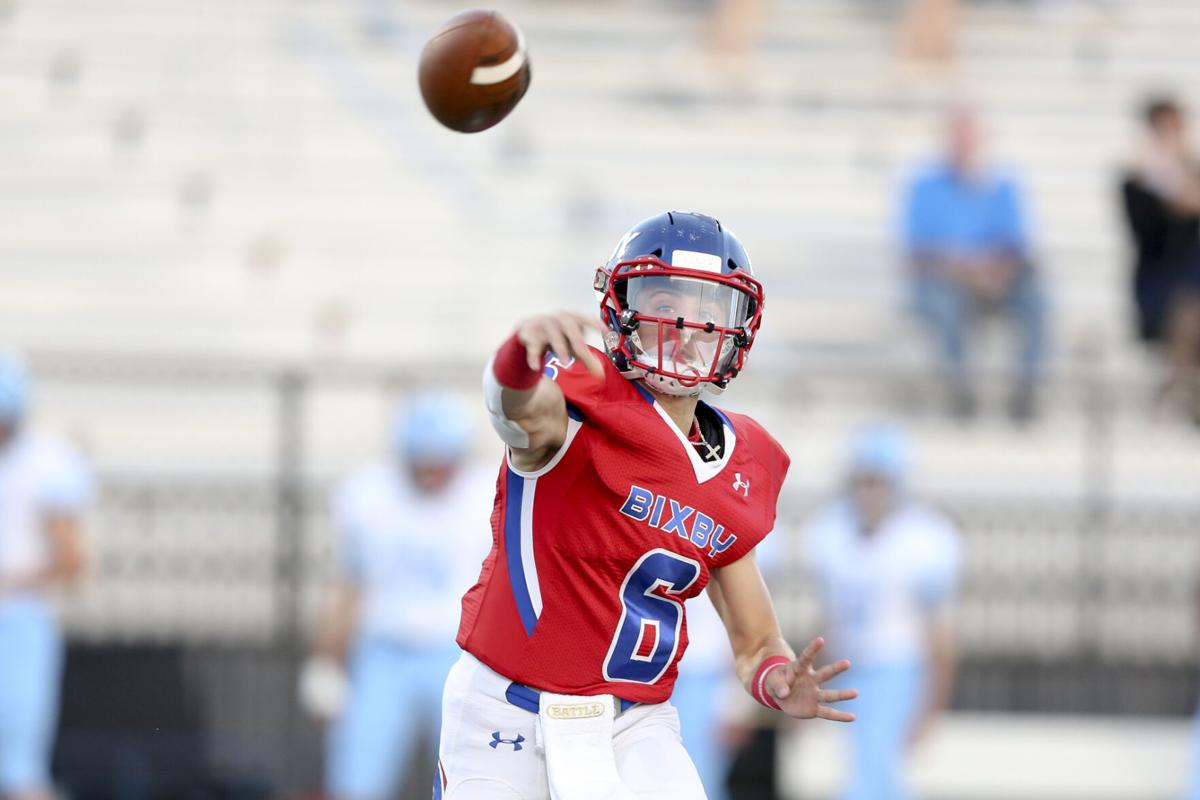 Where: Memorial Stadium, CPHS
Last week's games: Sand Springs lost to Booker T. Washington, 49-0; Bixby def. Choctaw, 24-13.
Records: Sand Springs 4-2 overall, 2-1 in district; Bixby 5-0 overall, 2-0 in district.
Class: Sand Springs 6AII; Bixby 6AII
Districts: Sand Springs 6AII-2; Bixby 6AII-2
Mascots: Sand Springs Sandites; Bixby Spartans
Game notes: The Sandites will try to bounce back after a tough 49-0 road loss to Booker T. Washington last week. The road does not get any easier for CPHS as it hosts top-ranked Bixby on Thursday.
… Winners of the last two 6AII state titles and five of the past six gold balls, the Spartans seem to be on a similar path this year. Bixby has outscored its first five opponents by a combined score of 230-69, which include victories over 6AI powers Union and Jenks and four-time defending 5A champion Carl Albert.
… The Spartans are coming off one of their closer calls on the season, a 24-13 home win against Choctaw. Junior running back Braylin Presley ran for 167 yards and three touchdowns on 28 carries, a week after his 302-yard, six-touchdown performance against Carl Albert. Bixby QB Mason Williams completed 71 % of his passes for 944 yards, 13 TDs and 0 INTs through the first four games.
… Bixby won eight of nine games against CPHS since the 6A split prior to the 2014 season. The Sandites' lone victory in that timespan came in the 2015 regular season finale in a 20-0 verdict at Memorial Stadium.
-By Shawn Hein, Staff Writer
Be the first to know
Get local news delivered to your inbox!