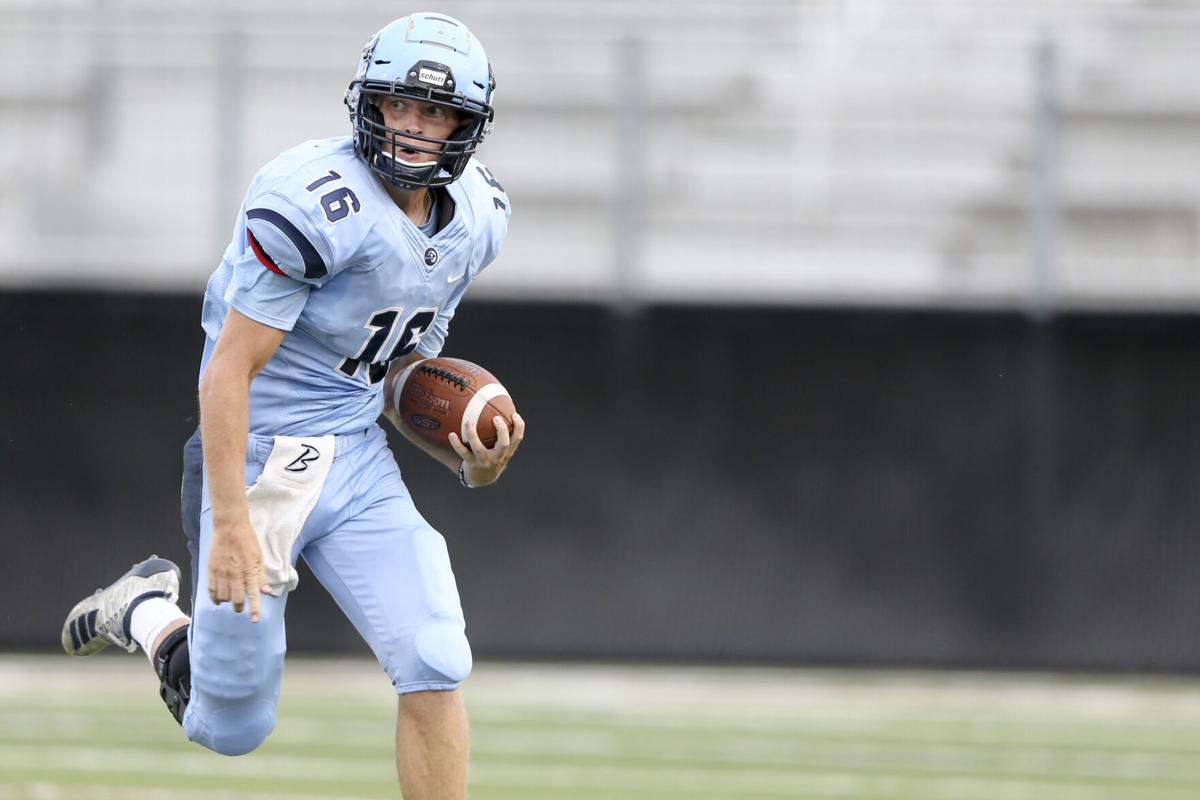 Where: Memorial Stadium, CPHS
Last week's game: Sand Springs lost to Choctaw, 34-9; Bartlesville def. Putnam City West, 52-8.
Records: Sand Springs 4-4 overall, 2-3 in district; Bartlesville 3-5 overall, 2-3 in district.
Class: Sand Springs 6AII; Bartlesville 6AII
Districts: Sand Springs 6AII-2; Bartlesville 6AII-2
Mascots: Sand Springs Sandites; Bartlesville Bruins
Game notes: The Sandites hope to snap a three-game losing streak when they host Bartlesville on Senior Night.
Twenty-six CPHS seniors will play their last regular season home game at Memorial Stadium. Those seniors are Tyyee Atkison, Shawn Brauer, Ian Britt, Micah Calico, Nate Caseboldt, Bryson Chase, Trevin Corona, JaRighteous Evans, Alex Favela, Noah Gourd, Caden Harris, Daren Hawkins, Zach Heinen, Samuel Higgins, Kale Hilligoss, Kyle Hilligoss, Thomas Huckelberry, Ryan Johnson, Brycen Peterman, Greg Reed, Jacinto Rodriquez, Jamon Sisco, Jacob Weathers, Lane Webster, Sango Whitehorn and Bryson Wooten.
… Skimming through the district schedule a few weeks ago, Friday's game was thought to be a potential must-win for the Sandites' postseason chances. CPHS, Bartlesville and Ponca City each enter Week 9 with identical 2-3 records for what would have been the fourth and final playoff spot in District 6AII-2.
That was until Monday, Oct. 19 when the Oklahoma Secondary Schools Activities Association announced any team wanting to participate in the playoffs would be eligible to do so. The ruling was due to a significant number of games being postponed or cancelled this season due to COVID-19.
Allowing every team in 6AII in the postseason would add a fourth round to the playoffs. Teams from the two districts would be cross-bracketed with the No. 1 seed in each district taking on the No. 8 seed from the other district. Other first round pairings would be No. 2 vs. No. 7, No. 3 vs. No. 6 and No. 4 vs. No. 5.
CPHS coach Bobby Klinck admitted he had a change of heart since first hearing about the decision.
"The initial competitive part of me is thinking the playoffs have to be special," Klinck said. "Then I just started to think about the seniors and for them to get another game, that's the main thing. For all that they've been through this year, that's a good thing any time they can get another game."
Playoff seeding will be determined by rankings, instead of exclusively through the district standings. Coaches in 6AII began ranking teams following the Week 8 games. While COVID-19 has disrupted a handful of 6AII district games this season, Klinck said he anticipates the coaches rankings will mirror the district standings.
… Due to the OSSAA's decision, the Sandites can rest assured they will be in the postseason when Bartlesville comes to town. Instead, sitting at fourth place in the district, CPHS could wrap up a first-round home playoff game with a victory.
With a win, the Sandites would own head-to-head wins over both Bartlesville and Ponca City, the other two teams vying for fourth place in the district. CPHS travels to winless Putnam City West for the regular season finale next week.
"It would be kind of a cool deal," Klinck said of potentially hosting a playoff game. "But we've got a lot to do to get to this point."
— By Shawn Hein, Staff Writer
Be the first to know
Get local news delivered to your inbox!