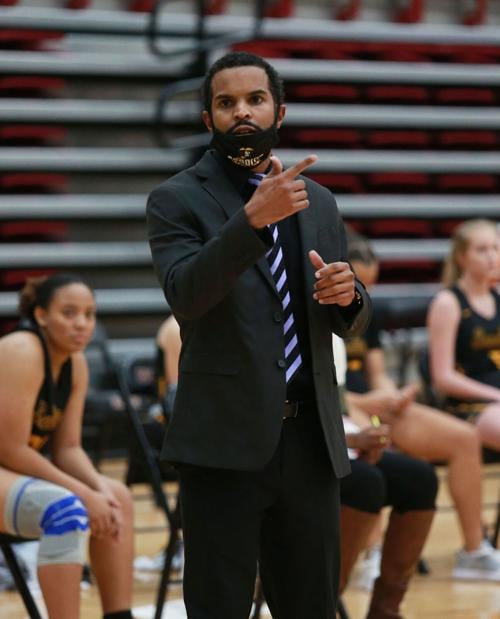 Too many close losses have kept Sand Springs' boys basketball team from having a winning record this season.
A quartet of double-figure scorers was not enough for Sand Springs in a 71-66 overtime loss to Bartlesville on Friday night at Ed Dubie Field House.
It was the third time in their last five games that the Sandites lost in the final seconds.
Marlo Fox paced CPHS with 20 points while Cason Savage, Corbin Fisher and Ethan Oakley had 17, 12, and 10 points, respectively, for the Sandites.
David Castillo was the biggest thorn in Sand Springs' side. The freshman guard finished with 39 points for the Bruins (5-13).
The Sandites are 0-5 in games decided by five or fewer points this season with four of those losses coming in the last six games before CPHS hosted Muskogee on Tuesday.
CPHS trailed 45-39 after three periods, but drew even at 55-55 after Fox's conventional 3-point play with 2:24 left in the fourth.
Bartlesville pulled back ahead 60-57, but the Sandites tied it up again on Fisher's 3-pointer with 14.4 seconds remaining in regulation.
Sand Springs dodged a major bullet after being called for a foul with 0.1 seconds left in regulation. The Bruins, however, missed both free throws.
The Sandites tied it at 64-64 after Costen Brockman was fouled and converted a bucket. His potential go-ahead free throw, however, was no good.
Bartlesville then went 7-of-10 at the line from that point, while Sand Springs only managed a pair of free throws from Fox on four tries.
On Thursday, Sand Springs snapped a four-game losing streak with an 80-62 win over NOAH as the Sandites bounced back from an 82-50 loss two days earlier at Broken Arrow. The Sandites also defeated NOAH in their season opener, 103-67.
Against NOAH in the rematch, Fox scored 20 points as he surpassed 1,000 in his high school career. He also was named the homecoming king.
The Lady Sandites' scheduled game Friday against Bartlesville was canceled due to Bartlesville's COVID protocols.
CPHS improved to 10-7 on the season with two wins earlier in the week, 40-38 at Broken Arrow and 51-34 over NOAH. Darrian Jordan had nine points against NOAH and was named homecoming queen. On Friday, she signed with Seminole State.
Head coach Josh Berry feels his team is beginning to gel and that they could be a tough opponent during playoffs.
"We have some bench players gaining confidence and we're just focused on getting healthy and better each day," Berry said. "I like our chances against any team when we are healthy."
Both Sandite teams are scheduled to host Bixby on Friday night in their final regular-season home games.