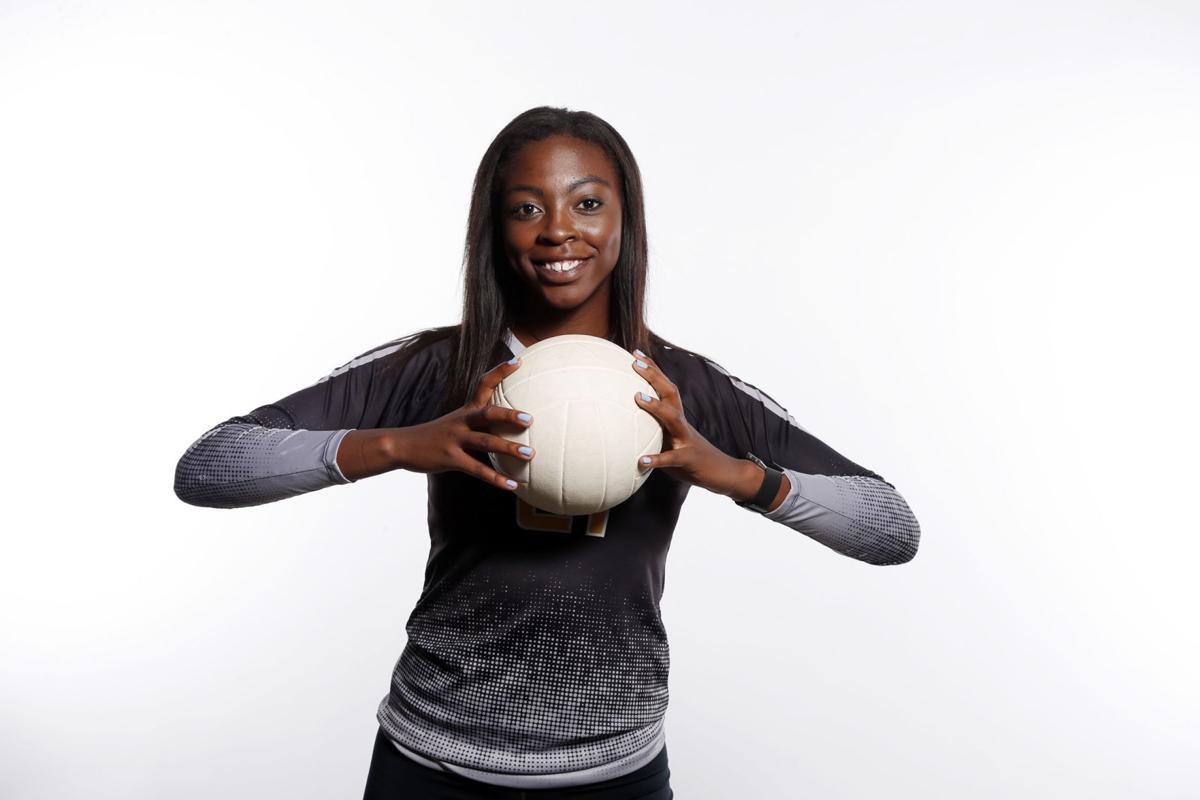 On July 1, the NCAA approved a new policy allowing student-athletes to monetize their name, image, and likeness for the first time in the history of collegiate sports. Now, young adults are able to maintain their "amateur" status while promoting products, brands, and services just like professional athletes and celebrities.
Several former Charles Page High School athletes have been cashing in on the new opportunities over the past two months.
Degree recently announced the addition of five student-athletes to their Degree Breaking Limits Team, a collection of college athletes representing numerous sports at colleges across the United States.
CPHS 2018 graduate Gloria Mutiri, currently a junior on the University of Oregon volleyball team, is one of those athletes.
Each of the 19 current team members is individually selected for their story of overcoming adversity, and how they inspire others to move beyond their limits.
"While coping with the passing of my parents at a young age, I continued to persevere and follow my dreams to honor their legacy," Mutiri said in an Instagram post announcing the sponsorship. "I know I can conquer anything that comes my way, because I've faced adversity head on and worked so hard to grow the strength to overcome it."
Mutiri started her collegiate career at Kansas State, but transferred to Oregon in 2020. After arriving on campus, she founded an organization to help Black student-athletes feel welcome on campus.
In addition to her sponsorship with Degree, Mutiri is also sponsored by Cranberry Hair and Guardian Looks.
Mutiri isn't the only former Sandite pursuing new opportunities in the NIL era.
Blake Boyles, who kicked in college for Houston and Arkansas, is now helping his fellow hometown athletes find sponsorships through his upstart company Tomahawk Marketing.
Former Sandite soccer players Luke Jeffus (University of Tulsa), Jack Bratcher (Oral Roberts), David Fancher (Northeastern State), and Xander Quiroga (NSU) have all signed with Tomahawk.
"A lot of these deals being done is partly due to the schools themselves, that's why I've focused on smaller schools and smaller sports, not football and basketball," said Boyles, who is also working with several track and field stars, in addition to soccer players.
"Every athlete deserves the chance to make a profit off their NIL."
Boyles added, "What we've been trying to do is just find those small businesses that just want some exposure. The way that the pandemic has happened, a lot of people have not had the opportunity to spend money on marketing.
"As an ex-college athlete myself, I would have loved the opportunity to get paid for my name, image, and likeness. Especially at the program that I was at, at Houston, that would have been major for me to capitalize, whether I'm just training people or doing small business sponsorships and things like that. A lot of our players, like Luke Jeffus who does training on the side as well — we would like to help promote that."
Boyles' primary focus is social media marketing, where the athletes post product endorsements on their Instagram feeds and other platforms. When a new athlete comes on board, he tries to match them with companies that fit their hobbies and interests.
While some sponsorships are sport-specific, others are more regional. With a large roster of TU athletes, there's no shortage of Tulsa businesses who could benefit from aligning their brand with a popular Tulsa athlete.
Bahama Sun, for instance, only has 349 followers on Instagram, but by sponsoring Jeffus they've been able to get their brand in front of his 2,000-plus followers.
"These kids at this age know more about social media than anybody else," Boyles said. "Every single one of my players has between 800 and 11,000 followers. That's going to make an instant impact on someone's business."