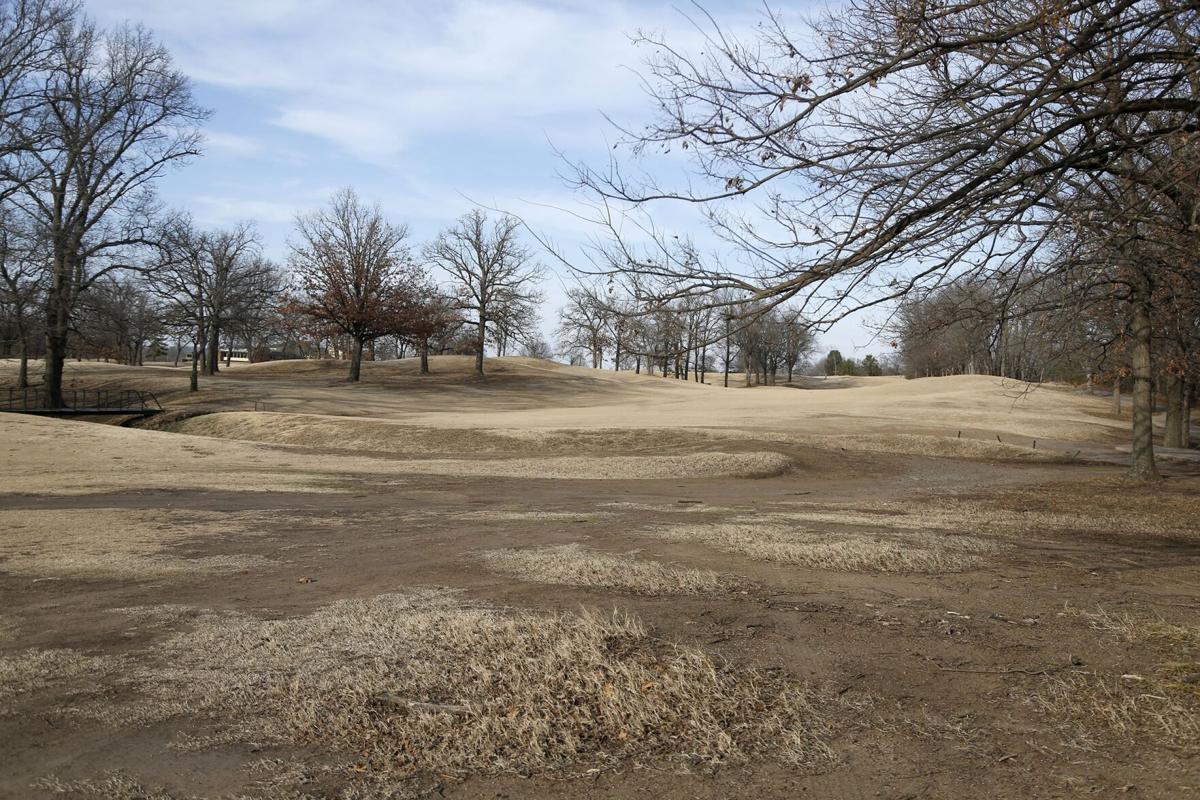 When it comes to its golf courses, Tulsa has long had a split personality: Privately-owned Southern Hills Country Club is one of the best in the country and will host the PGA Championship in May.
The four public courses the city owns and is responsible for, by contrast, have for years been poorly funded, poorly maintained and simply not what they could be.
That is not likely to change by the time the world's best golfers and their fans converge on Tulsa in four months.
Park and Recreation Director Anna America last summer recommended that the city allocate $2.9 million in American Rescue Plan Act funds to make improvements at the city's two 36-hole golf courses, Page Belcher and Mohawk Park.
America is not a golfer. In putting her funding proposal together, she relied on a detailed analysis done by the Citizens Golf Advisory Committee, created to help the city chart a path forward for its long-neglected courses.
The committee members are no gaggle of weekend hackers. They include Ken MacLeod, publisher of Golf Oklahoma Magazine; Nick Sidorakis, general manager of Southern Hills Country Club; Randy Heckenkemper, one of the top golf course architects in the state; and Pat Connelly, an avid golfer and former city budget director.
America's proposal to the city working group that reviews ARPA funding requests included $910,000 for improvements to Stone Creek golf course at Page Belcher. When the golf course opened in the 1980s, it was ranked by Golf Digest as one of the best new public golf courses in the country.
America said she shared the committee's concerns and recommendations with the ARPA working group when making her pitch, but ultimately the City Council — at the recommendation of the working group, which includes Mayor G.T. Bynum and members of his staff — approved $1 million for the golf courses.
The allocation is contingent on raising $1 million in matching private funds.
"Ideally, I would like to be able to move forward with the PGA improvements (at Stone Creek) right now," America said. "I mean, that is what I hope. … I would like to do that and then have a plan as to how we increase private support and how we address the low-water crossing issue at Mohawk."
Heckenkemper said the committee's recommendation to start work at Stone Creek was based on the belief that it would provide the best opportunity to showcase the city's commitment to its golf courses.
"The Stone Creek project is really just a small bite at the apple at $900,000," he said. "But it would show the public a commitment by the city of Tulsa, and it would enhance the golfing experience, and long term it would elevate revenues at Page Belcher that could then be reinvested into the property.
"Our thinking on the committee was, once we demonstrate to the public acceptance of Stone Creek, then the city would probably have an easier time identifying funding to upgrade Olde Page and Mohawk golf courses."
MacLeod laid out the committee's argument for ARPA funding in August in an email to America and the city councilors on the working group.
"The PGA will attract tens of thousands of golf fans, many of them important business executives and owners," he wrote. "They will be looking for any venue they can to play that week as every course within 60 miles will be packed.
"Seeing Stone Creek in its current condition would leave the impression that the city does not care enough about its citizens to properly maintain its own facilities."
The funding for Stone Creek would pay for removing and trimming overgrown trees and shrubs to allow for grass to grow, MacLeod said. The money would also be spent to renovate bunkers and to level and sod areas that have turned bare due to a lack of sunlight and water.
Although it is highly unlikely that the city could make the fixes to Stone Creek in time for the PGA, MacLeod and Heckenkemper said the committee's overarching concern and commitment remain the long-term viability of all the city's courses.
"The committee is interested in addressing not only current agronomic conditions but the structure that has allowed them to deteriorate to this point," MacLeod said.Heckenkemper said the committee is attempting to draw attention to a 20-year slide in golf course conditions.
"And we need a comprehensive plan to bring them up to the level of competing public facilities," he said. "For instance, the city courses are far behind Owasso, Broken Arrow and Sand Springs facilities, and that didn't used to be."
Tulsa County's public courses, LaFortune Park and South Lakes, also are in better condition than the city's courses, Heckenkemper said. He drew up the plans for Tulsa County's $2.85 million overhaul of LaFortune Park's 18-hole par three course in 2018.
With annual losses exceeding $1 million and course conditions continuing to deteriorate, the city in 2008 began contracting with a private company to operate its courses.The city's golf courses — like others across the country — have seen a significant uptick in business during the pandemic, and some of those additional revenues will be poured back into the courses for upkeep and maintenance.
But America acknowledges that city policymakers remain in a state of limbo when it comes to the golf courses.
"We basically have said with golf courses, 'Yeah, we want to keep two golf courses,' and we haven't adequately funded that over the years," she said."We can't all just keep pretending that things take care of themselves without public investment, because they don't."