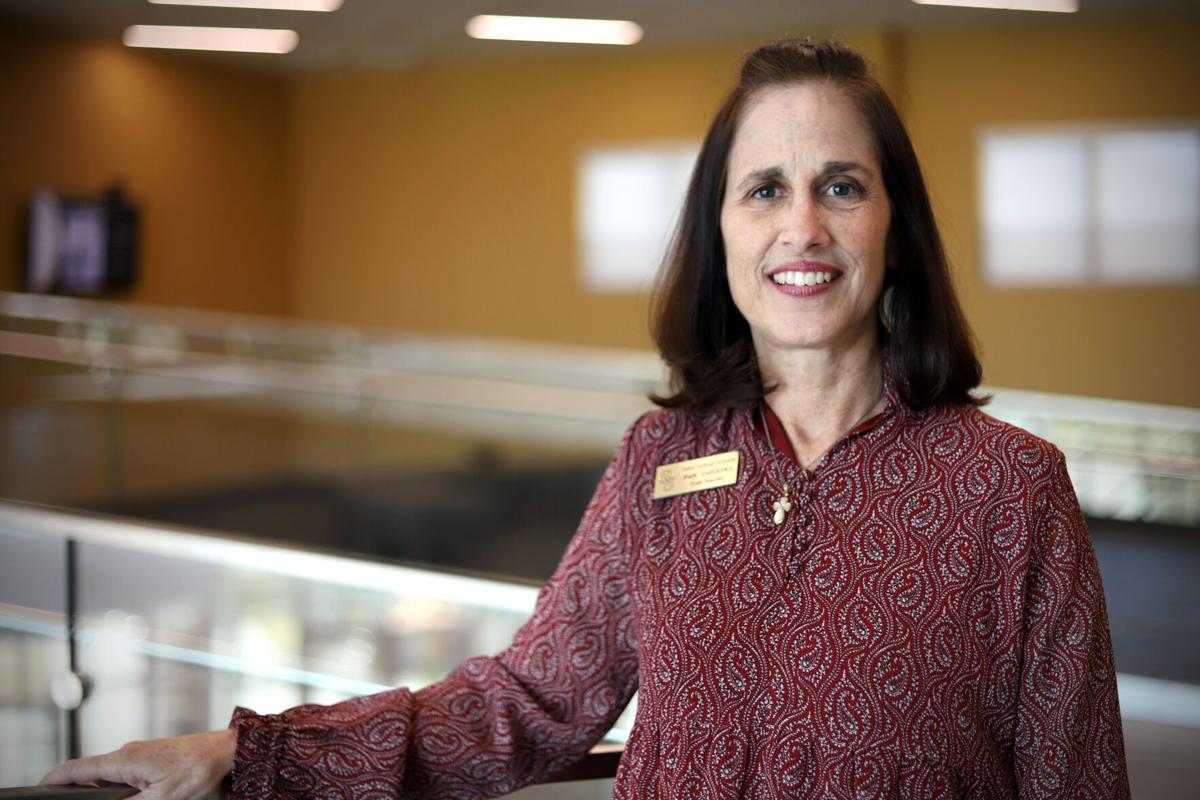 Sand Springs Public Schools announced 12 Site Teachers of the Year on Nov. 5. One educator from each of the district's school sites was chosen by a committee from the school district.
Five of the site teacher honorees will be named finalists for the Sand Springs Teacher of the Year title. The district will select the finalists in January and will announce the districtwide Teacher of the Year in February.
The Sand Springs Leader would like to introduce readers to each of the Site Teachers of the Year. Following is the second of the 12 profiles.
School: Pratt Elementary School
What excites you about teaching?
I love raising my students up to be musicians from the time they are in kindergarten through fifth grade — to see them learn to sing, play instruments, learn music theory, dance, perform and enjoy the wonderful gift that music can be.
What has been the hardest thing about teaching during a pandemic?
Last year was very difficult. One reason was the mandatory use of masks. They kept me from seeing my students' faces and not truly hearing them sing clearly and with smiles and joy. Also when entire classes had to be gone 10-14 days due to quarantine, we were prohibited from having our usual programs and celebrations. Plus the quarantines kept our parents and other guests from being in the building.
What is something you have learned about yourself while teaching during a pandemic?
Creativity is a powerful tool that I and my students learned to utilize in different ways. I created new music units I had not taught before, and the students were enthusiastic about learning and enjoying music in new ways. I also needed ways to interact with students before school like I normally did in a regular year. Giving out masks in the lobby and greeting students each morning was a blessing to me. Being versatile was so important as a teacher and student.
How is teaching (like/not like) you thought it would be?
I don't think I was prepared to know everything to teach as an elementary music teacher while training in college, but I would soon learn as I entered my first year. I was around education as a child with my dad and grandmother as teachers. My father also loved teaching music, vocal music, band and orchestra music for 32 years. I saw Dad's great example and his love for teaching the music subject that meant so much to him. School work could be hard for me (especially math), and music was my outlet. It is also for so many of my students. Teaching music has its challenges, but every day it is worth the prayer, work, struggles and energy I put into it.
What is something you have learned from a student or students?
How to accept others who learn differently, have needs, and struggle to fit in or must learn in a different way. As an example, I have seen a student who helped his friend in music when the friend had missed an earlier class. We had worked on the iPads with a music app that they used in learning to play a scale on the keyboard. My fifth-grade boy showed his friend how to play while I attended to 20 others rehearsing and testing on the piano. The boy went from the iPad to the piano and played the C scale flawlessly. I tell my kids that sometimes "kids teaching kids can be awesome!"
Sand Springs Public Schools announced 12 Site Teachers of the Year on Nov. 5. One educator from each of the district's school sites was chosen…