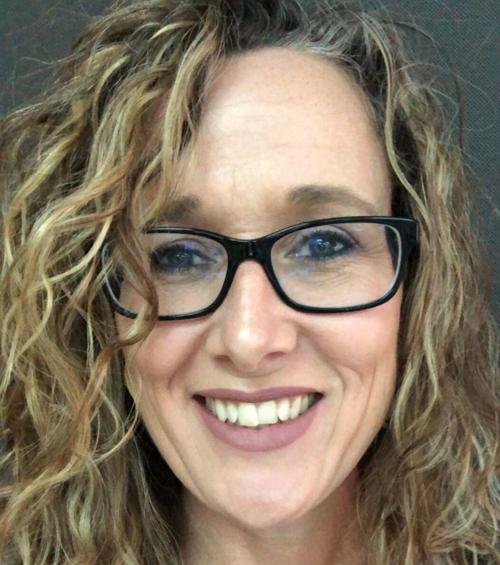 The Leader is continuing a series that spotlights each of the 11 nominees for Sand Springs Public Schools Teacher of the Year leading up to the announcement on Feb. 17.
Why did you become a teacher?I have always enjoyed working with children and it was when I was babysitting a school-aged child and she needed help with her homework. The satisfaction that gave me was all I needed to know what I wanted to do.
What's a goal you've set for yourself as an educator?I have always had the goal to make math as enjoyable as possible because it is such an important part of everyday life.
How do your students bring a smile to your face every day?Students bring a smile to my face when they are themselves and make me laugh at the silly things they say and do.
What unique elements do you bring to the classroom?Students tell me that they love my class because I make math fun. Respect is also expected which creates a family type environment.
How would you describe your classroom?Students frequently tell me that my classroom feels like home, warm and comfortable. It is my home away from home. I make sure it smells nice and the lights are covered to help filter the fluorescent lights.
How do you make yourself better for your students and fellow staff?I am always looking for beneficial workshops or training opportunities that will benefit my students or something I can share with my colleagues.
What has been the biggest positive for you as a teacher to come out of the pandemic?The biggest positive was finding out how much the students valued in-person learning. They genuinely missed being in class to learn. That certainly makes me feel special as a teacher.
What do you feel makes you a successful educator?I feel like I'm a successful educator because I have patience and a sense of humor.
What pattern of learning works best in your classroom?Students seem to respond best when I explain and work out problems with them first. Then they have some time to practice the skill independently while I'm around to assist.
How do you engage with your students' parents?I love to meet my students' parents if possible. This year however, I keep them updated through email as much as possible and I offer virtual meetings if needed. I also offer something called Family Math. It is one problem that students can do for extra credit. They are encouraged to enlist the help of a family member when solving the problem.
Why is the subject you teach integral to a young student's life?Mathematics is a vital part of anyone's everyday life, no matter what path you decide to take. Math is all around us and it will always be present.
What are barriers to the subject you teach and ways to overcome them?Mathematics has always been a struggle for lots of people. One thing I try very hard to do is to break it down to a level that most people can understand. I am always trying to stay a step ahead of the most common mistakes so I can break them down and prevent them.
How would you describe yourself in one word?Convivial
What do you enjoy about working at your school?I enjoy working in my hometown and working at the school that I attended.
What does it mean to you being named a Teacher of the Year?Being named Teacher of the Year makes me feel appreciated, important, and special. It tells me that my efforts do not go unnoticed.
Years from now, what do you want your students to remember about you?I want my students to remember how much I loved them and that they remember enjoying my class.