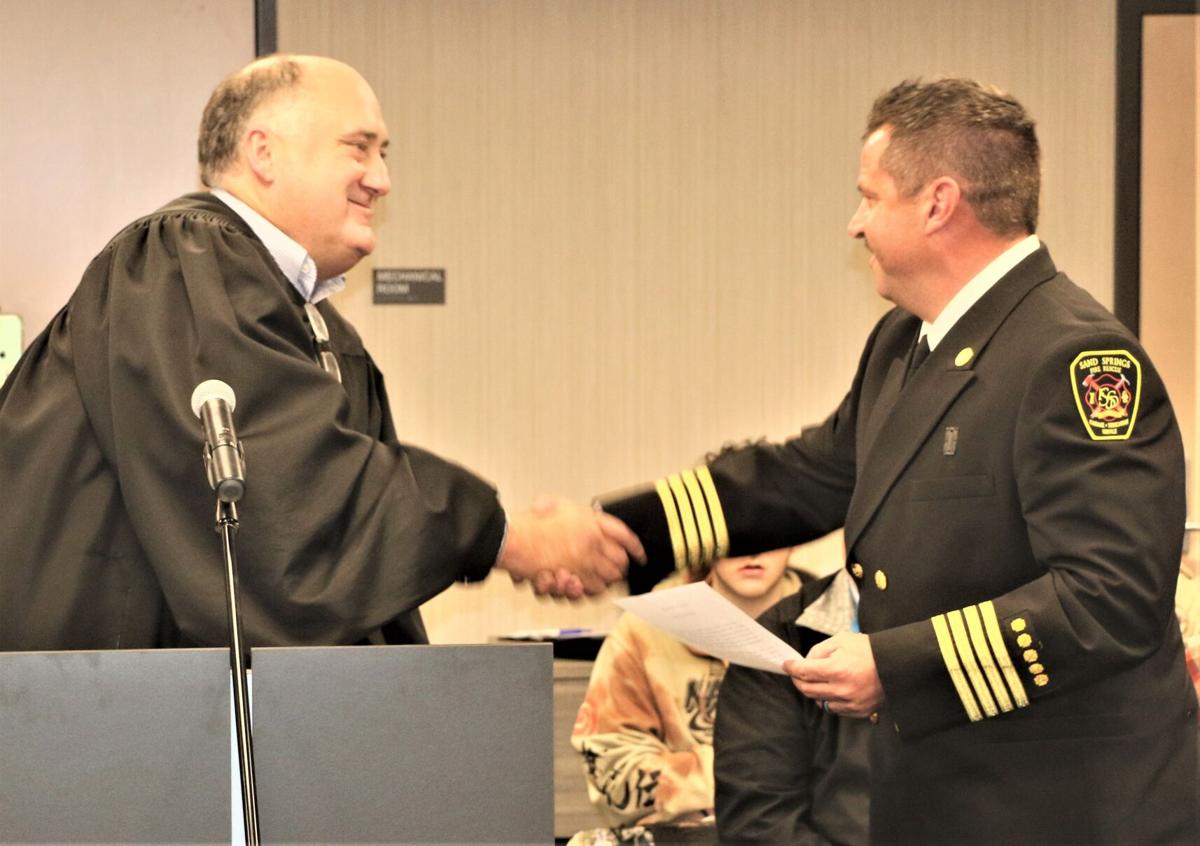 The City Council last week approved a resolution to build a workout room and multipurpose classroom space at the Billie A. Hall Public Safety Center.
Construction of the 5,830-square-foot facility at 602 W. Morrow Road will cost $943,581, money that Assistant Public Works Director Mike Wood said will come from dedicated public safety sales tax proceeds that have been banked by the Police and Fire departments.
The allocation leaves $653,288 left in cash reserves, he said.
The contract was awarded to Builders Unlimited, the same contractor that built Fire Station No. 2, at 4201 S. 113th West Ave., in 2018.
The workout room had been called for in the original construction of the Public Safety Center, which was part of a sales-tax proposal that voters approved in 2015 to recapture a portion of the expiring Vision 2025 funds, Wood said.
It soon became apparent that cost overruns and delays were going to mean the project would exceed its $10.7 million budget, he said.
Wood, who was then the fire chief, and City Manager Mike Carter, who was then the police chief, found ways to bring the project in under budget, primarily through revisions to finishes and other changes, but the biggest change was the temporary elimination of the workout room until funds were available.
That point was expected to be reached in 2024, but sales-tax growth has allowed that to occur sooner, Wood said.
Firefighters had been working out in the Lincoln Building just east of the Municipal Building downtown, but the city then leased it for economic development purposes.
Most recently, firefighters had been working out at Reality Fitness near Second Street and Jefferson Avenue, but Wood said parking for fire vehicles was problematic there.
Besides the workout room, the new facility also will include a classroom area that can provide space for many kinds of training, including possible future police academies.
Wood said the Council on Law Enforcement Education and Training has reduced its class offerings, so local or metro-area police academies may become necessary.
City Councilor Nancy Riley was concerned about where firefighters at Station No. 2, on the south side of the river, would work out.
Wood responded that they could elect to continue working out at the Spring Lake municipal facility or they could come north to the new facility.
Riley then asked about how response times would be affected for emergencies south of the river if the fire crews were training on the north side, but Wood said that in the past, a fire crew from Station No. 1 had been sent to the south part of town in such instances to cover the calls.
Oklahoma 97T repairs OK'd: Councilors also unanimously approved a contract for $53,020 with Ellsworth Construction last week to make pavement repairs along 129th West Avenue/Oklahoma 97T between U.S. 412 and McKinley Avenue.
Eight locations have been identified for milling of the existing roadway and overlaying of new asphaltic concrete, Public Works Department engineer Jeff Westfall said.
He said construction is expected to begin about Nov. 29 and should last five days, weather permitting.
Ellsworth Construction completed a large project of similar overlays on several downtown streets earlier this year.
Guardrail repair and replacement and pavement markings/striping on Oklahoma 97T will be addressed in separate projects later.
Westfall said funding for the project was put in place in the FY 2022 budget.