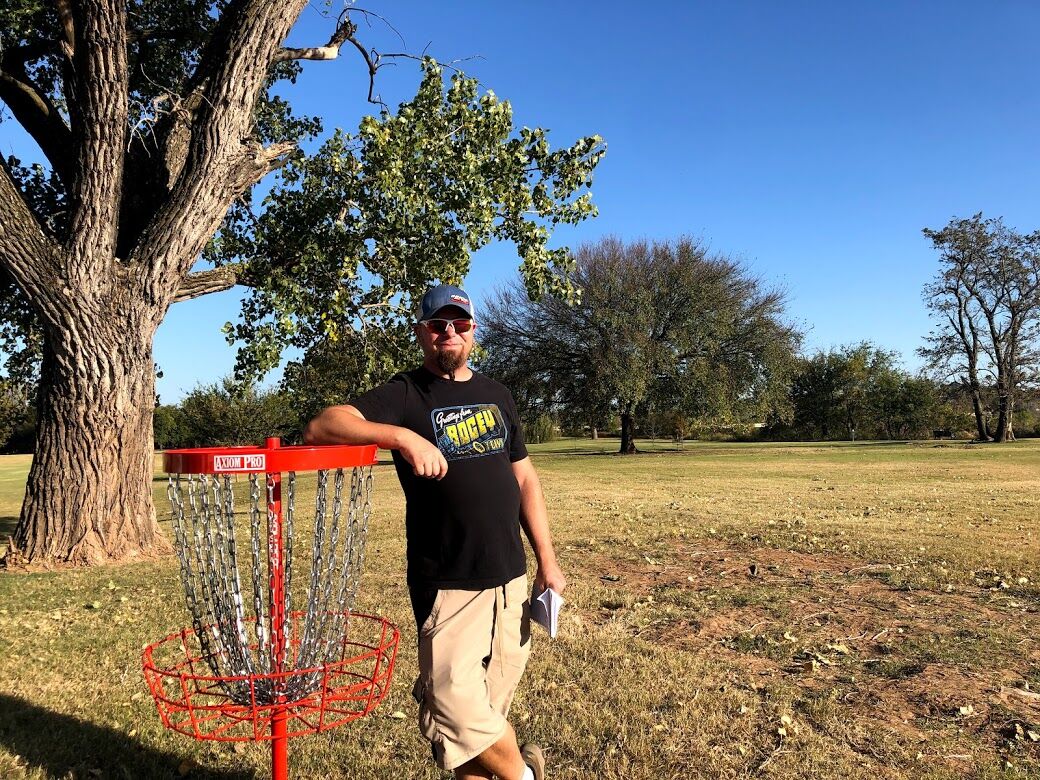 Sand Springs is no stranger to organized sports.
It's the home of the West Side Alliance, a nationally competitive soccer organization; the Keystone Kids wrestling program, which has crowned national and Pan-American champions in all three styles; the Sand Springs BMX Association; as well as baseball and softball leagues that compete with the best.
One area the town is now breaking into is disc golf. The city has operated disc golf courses since 2004, but until this summer, there has never been an organized league.
In April, the city officially opened the Case DiscGolfPark, replacing the existing 18-hole River City course.
"That has always felt like the lost end of the park," Sand Springs Parks and Recreation Department Director Jeff Edwards said. "Nobody really knew it existed."
Past the softball complex, there is only disc golf and BMX. Most of the course grounds weren't utilized by the public until the first course was installed in 2017.
Since the unveiling of the new design, Case Community Park now hosts weekly Monday evening minis organized by Taylor Dutto, a Tulsa resident who has fallen in love with the Sand Springs course.
At the July 12 mini, Taylor Sears took home $310 in cash earnings after winning first place in the Open Division and throwing a 221-foot ace on the first hole of the White layout. Jimmy Forester also threw a hole-in-one to split the ace pot with Sears and earn $215.
In addition to the Open Division, there are also several amateur divisions that pay out in either cash or merchandise. The latest mini drew nearly 50 competitors.
The new DiscGolfPark marks a notable investment by the city in its efforts to attract regional tournaments to its flagship park.
Designed by 2009 PDGA world champion Avery Jenkins, the new course features some of the finest course infrastructure in the state.
Massive turf tee-pads, brand new baskets and quality signage provide some great perks that many other courses are missing. The park also features two layouts at all times.
Each of the 18 tee pads features a long (Blue) and short (White) basket, so players always have the option of either a challenging or a recreational round.
But that's only half of what makes Case Community Park such a great location.
The course offers great Arkansas River views, and the grounds drain faster than almost any other area course following a rainstorm. The city frequently mows the course, making every effort to provide pristine fairways.
It's also a great place for wildlife, as bald eagles frequently can be seen nesting, hunting and perched in the mature cottonwood trees along the river.
"What makes (Case DiscGolfPark) unique is while there is some trail activity that goes alongside some of the holes, I think there's some good opportunity for people to feel secluded there," Edwards said. "It's a little bit more peaceful and tranquil to go get a round in without a bunch of noise and activity all around.
"I definitely think that makes it somewhat unique as opposed to some of the other courses that are squeezed into smaller properties with a lot of other amenities around them."
The Sand Springs disc golf course is a great place for longtime disc golfers and beginners, men and women, old and young. Regardless of skill level, there's a great time waiting in Case Community Park.
Interested golfers can join the Case DiscGolfPark Facebook group to keep up with weekly minis.