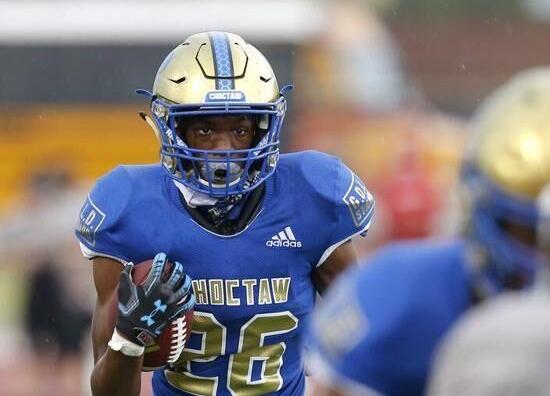 Where: Bill Jensen Field, Choctaw
Last week's game: Sand Springs lost to Bixby, 51-20; Choctaw def. Muskogee, 26-10.
Records: Sand Springs 4-3 overall, 2-2 in district; Choctaw 4-3 overall, 3-1 in district.
Class: Sand Springs 6AII; Choctaw 6AII
Districts: Sand Springs 6AII-2; Choctaw 6AII-2
Mascots: Sand Springs Sandites; Choctaw Yellowjackets
Game notes: CPHS will look to snap a two-game losing streak on the road against an improving Choctaw program on the road. The Yellowjackets have won three of their last four games after a 1-2 start to the season, including a 26-22 win over Booker T. Washington on Sept. 25.
Friday's trek to the Oklahoma City area continues a challenging stretch for the Sandites, which included the Hornets and No. 1 Bixby last week.
"Coming into this season, I knew that this stretch was going to be tough," said CPHS coach Bobby Klinck. "If you look at our schedule, we lost to No. 1 team in 5A (Bishop Kelley), Booker T. is a top team in 6AII and Bixby is the No. 1 team. We can be disappointed but we've got a lot to play for."
… The CPHS-Choctaw contest will be a key game in the District 6AII-2 standings for both squads. Choctaw can remain in second place and in the running for a home playoff game with a win.CPHS would thrust itself back into the conversation for second place in the district with a victory as well.
… Klinck is plenty familiar with the opposing head coach he'll face on Friday night. Klinck and Choctaw head coach Jake Corbin were both coordinators at Broken Arrow in 2014. Klinck led the defense while Corbin coordinated the offense. Corbin is in his fourth season with the Yellowjackets. Corbin also spent one season as Sapulpa head coach and as an assistant at Union.
… CPHS hopes to get a couple of senior starters, strong safety Brycen Peterman and offensive lineman Ryan Johnson. Peterman has missed the last two games with a deep thigh contusion while Johnson, a team captain, missed the Bixby game with a dislocated finger.
— By Shawn Hein, Staff Writer
Be the first to know
Get local news delivered to your inbox!